Because CTM was so generous in their exceptional sponsorship of our upcoming show, we have named them as the offical sponsor for our Heavy Commercial class trophy as well. Please bring out all the big rig models you have to flood the display tables and show CTM that you appreciate their immensely generous contribution to the Mid-Atlantic NNL!
The sponsorship contributions keep coming in! We're only a few days into May and we have already recieved a package from our long-standing supporters Rick Galazzo, Scott Cohen, and Dr. Martin Cohen at Tru-Color Paint. They sent us a selection of eight bottles of their exceptionally nice and ready-to-airbrush Automobile Colors paint from their High Gloss, Metallic, and Pearlescent colors along with a High Gloss Standard Color Automotive Paint Set and a Metallic Color Automotive Paint Set.
The very next day, a package arrived from none other than Mr. Tom Daniel. He sent us a dozen autographed and dated box art prints from some of his most famous and biggest selling model car kit designs. I don't have to tell you that these are some true collectibles that many of us would be proud to have on display our hobby areas.
MAMA sends a masive shout-out to all of our very generous and supportive sponsors! It's wonderful companies like these who are willing to support shows like ours, that truly help keep the hobby interesting for model car, truck, and motorcycle builders. Check out the ever-growing Sponsor's Gallery on this page and on our Mid-Atlantic NNL page and click thier logos to vist their sites.
The next regular MAMA meeting will be 18 June 2022 at the The Fire Museum of Maryland.
to MAMA's Diner, the official home of the Maryland Automotive Modelers' Association (MAMA), where we serve entrees of fun, friendship, and model cars.
MAMA's current leadership team is:
President: Tim Powers
Vice-President: Dave Toups
Treasurer: Matt Guilfoyle
Newsletter Editor: Tim Sickle

Special Note #1: Aftermarket Companies and Rare/Old Kit Sellers! MAMA wants you at our show! We are calling out to potential vendors for our upcoming Mid-Atlantic NNL! We have begun sending out packages to those who've vended at our show before, and we have a few tables still availble. If you would like to vend at our show in May, send an email to our Vice President, Dave Toups, for table reservation information. This is your opportunity to mingle with your customers in person and learn what they want to see from you in the future.
Special Note #2: Calling all sponsors!
1.
Trophy Sponsors
: If you would like to sponsor one or more of the awards at our upcoming
Mid-Atlantic NNL
email to our club treasurer,
Matt Guilfoyle
, for category availability. Sponsorships for large 8" awards will be $87, small 6" awards will be $61.
2.
Raffle/Door Prize Sponsors
: If you would like to donate product samples, promotional materials, etc, this is an opportunity for potential new customers to learn of your products, see them in person, and understand the quality you bring to the hobby market. To put your company's name and products directly in front of our participants and help us defray the ever-rising costs of conducting a regional model car event, send an email to our President,
Tim Powers
for details.
The wonderful sponsors represented below have already provided us with very generous product contributions for our 2022 show. There is still plenty of time for your company to position itself among these great supporters of the model car hobby!
Click the sponsor icons below to visit their web sites in a new browser tab.
Notes from the MAMA President:
Will you just look at that growing gallery of sponsors just above! Oh my goodness, we are a fortunate club to all those industry and aftermarket companies providing support for our Mid-Atlantic NNL show on 14 May 2022. Each of those ganerous companies has partnered with us and donated significant amounts of their products and super discounts offers for us to give away as raffle and door prizes to the model car, truck, and motorcycle builders who participate in our show on May 14th. Please return their powerful expression of support for us by clicking on the links above, visiting their websites, checking out their impressive products, and maybe even buying some. I've already blown my entire hobby budget for the year with just a few of them - and was it ever worth it!
The casting facility of one of our Mid-Atlantic NNL sponsors, Ukrainian Scale Cars Production (USCP), in Kharkiv was destroyed by Russian bombs. Misha Samarsky reported that they had evacuated almost all master-models and some equipment before the attack.
As the inhuman and pointless military tragedy inflicted on the Ukraine by Vladimir Putin continues to drag on, please keep in mind the model car related companies there such as ICM Models, Master Box, and Ukrainian Scale Models Production (one of our show's sponsors) whose owners and employes, and their families and friends, who have all been severley affected. Please join me and MAMA in wishing the best for all Ukranians and their families.
If you are wondering what you can do to help, Dave Lockhart, IPMS/USA President, recently sent out a message that referenced the https://www.samaritanspurse.org/our-ministry/ukraine-response/, an informative article in Forbes Magazine about How to Donate to Organizations in Ukraine, and an on-line service called, Charity Navigator, to help you review organizations through which you might be thinking of donating money to ensure that they are are legitimate and understand what percentage of each dollar donated goes to those in need.
The COVID positivity rate for Maryland had been staying low for a while, but it has now crept above 4.5%. Even with numbers like that we still need to remain cautious for ourselves, and our family, friends, co-workers, and acquaintances as another variant can pop up at any time. We're hearing from contacts in England and Germany that the newest Omicron sub-varient is causing positivity rates to rise in those countries. Fortunately, it seems to be no more virulent than the original Omicron variant, just more contagious. Please, keep wearing your masks when in public spaces even if they are not required and continue to use hand sanitizers to help reduce the chances of spreading COVID and other diseases like colds and the flu.
April Photos:
Because the new meeting location at the Fire Museum of Maryland is both limited on space and out of the way for some members (What location isn't?) we are keeping the psuedo-virtual aspect of the web site going. Any one who wants to is encouraged and welcomed to send in photos of their builds, so if we can't see you and your model cars at meetings, we still want to see photos of your projects here on the site. Please keep those photos and descriptions coming. Remember to send them in by the third Saturday each month.
Rick Martin starts us off this month with some photos of his winter model project. Last November, his cousin gave him an AMT 1960 Ford Falcon Ranchero model kit for his birthday. At first, he decided to build it box stock. Well, heI couldn't go with the kit's skinny wheels & tires, or the stock stance. Then he detailed the Big Block Chevy engine that comes in the kit, and gave it six coats of lacquer paint (3 coats of Revin' Red and 3 coats of Wet Look Clear). As for the interior, he two-toned it with flat white & red flocking with piping on the seats and door panels, and black flocking for the carpet. Now that it's built, he plans to give it back to his cousin.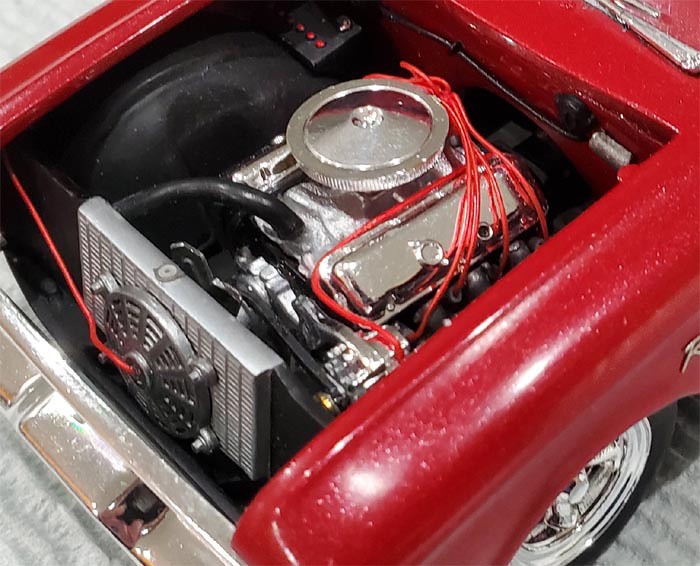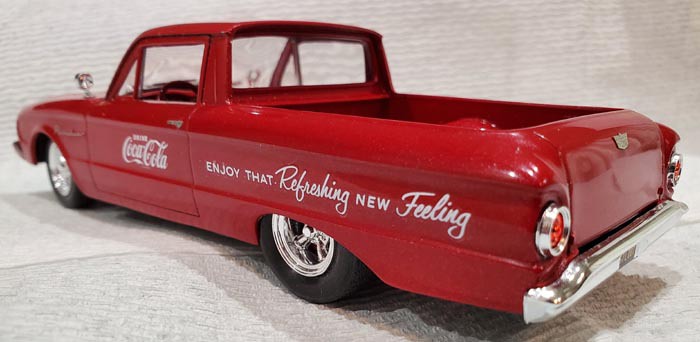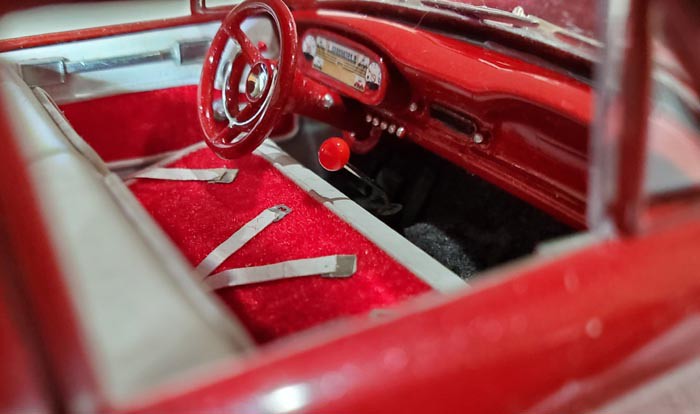 Paul Lee is next with some favorite Tom Daniel designs and Dave Stucky's Li'l Coffin. he line up includes the Street Fighter 1960 Chevrolet Sedan Delivery, T'Rantula Dragster, Bad Medicine C-Cab, and of course, the Li'l Coffin.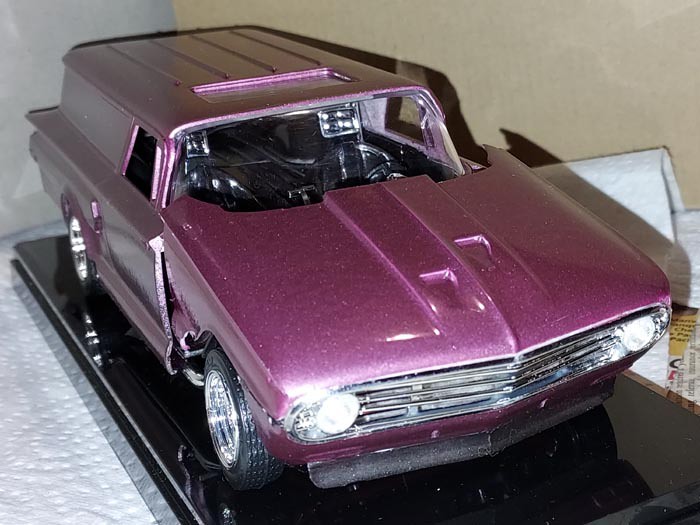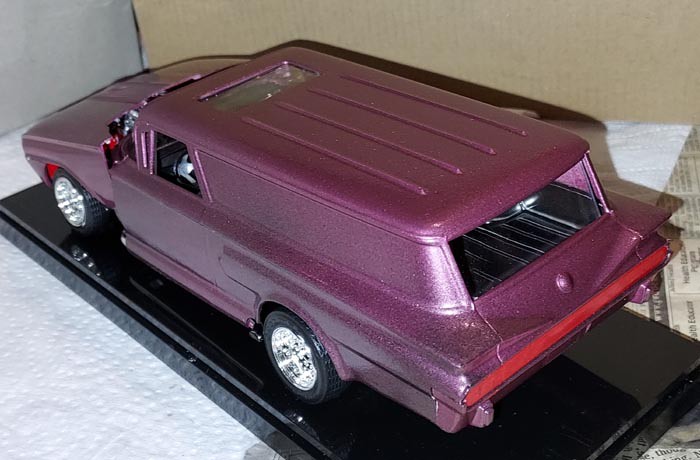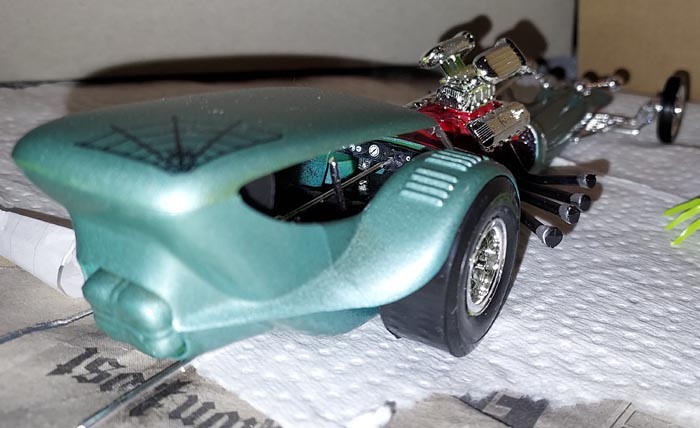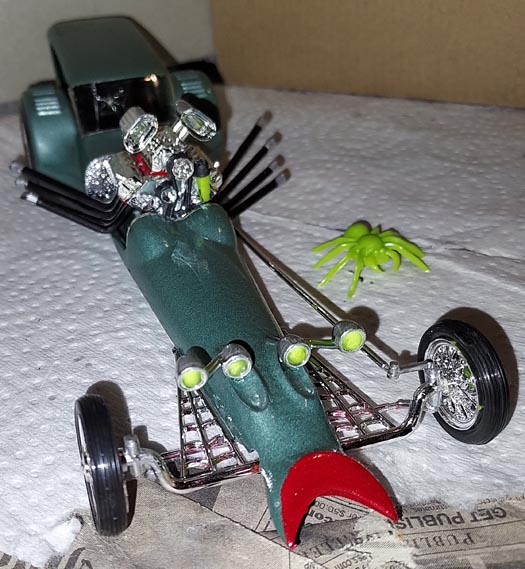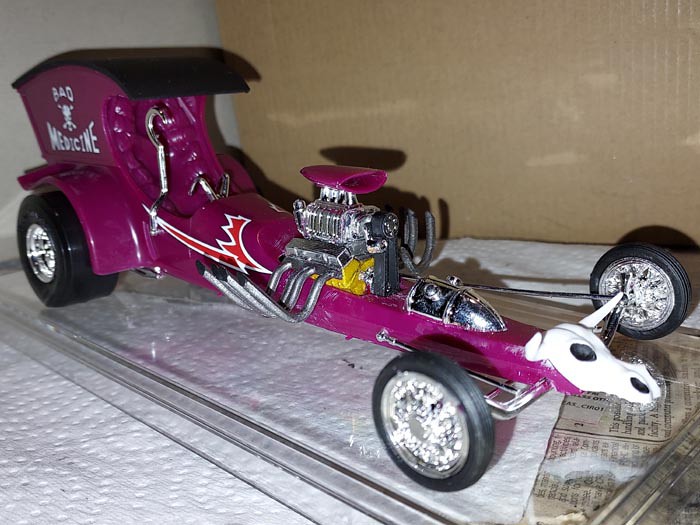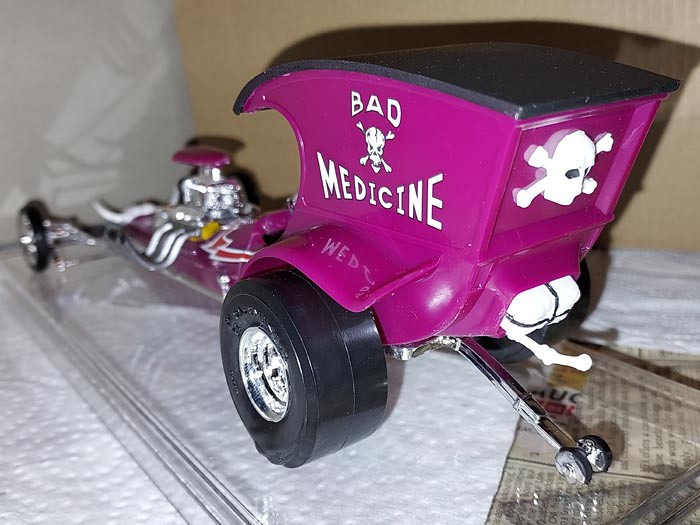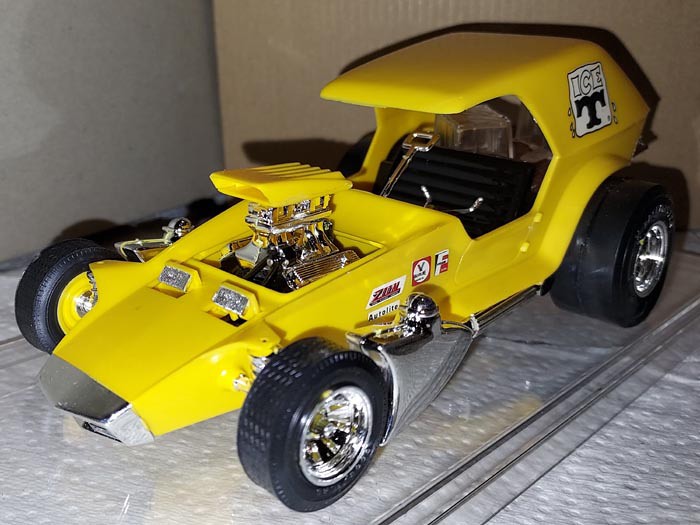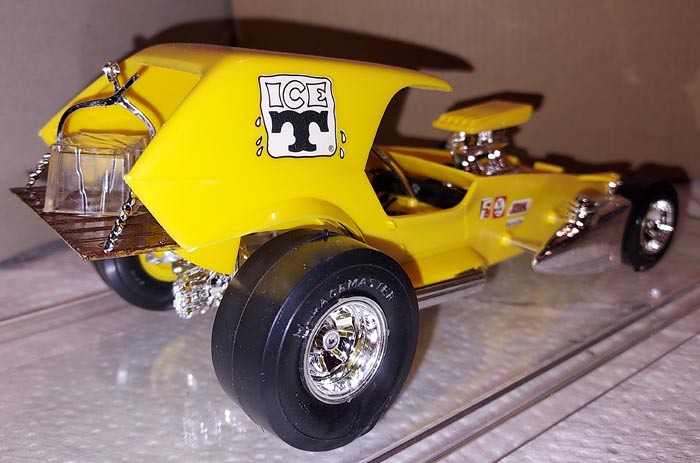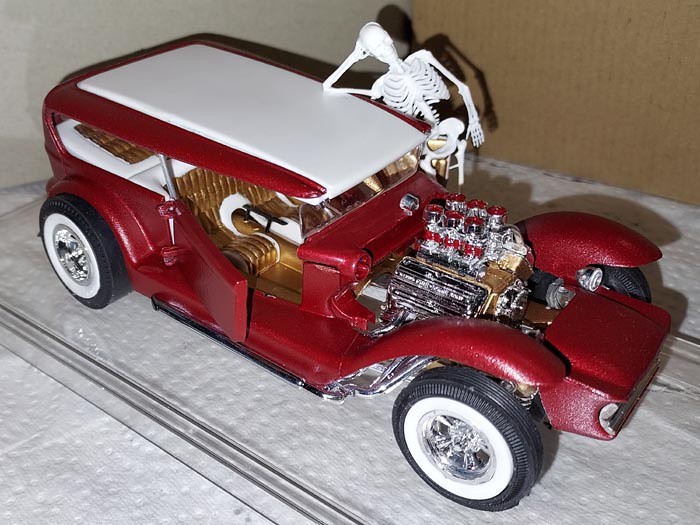 JC Recker couldn't make it to the meeting at the Fire Museum this month, but he wanted to share his recently finished A.J. Foyt 1966 Shelby Group 2 Mustang. Visit http://www.modelcarsmag.com/forums/topic/166609-66-shelby-mustang-group-ii/ to see more pictures and information on this build.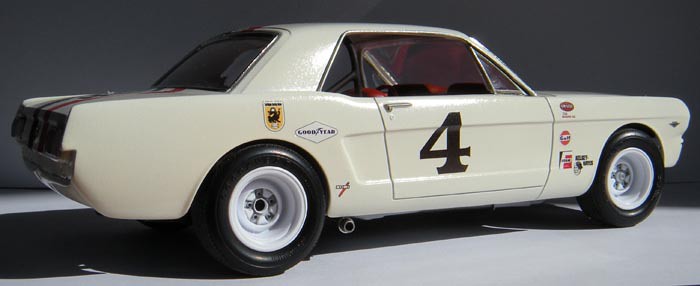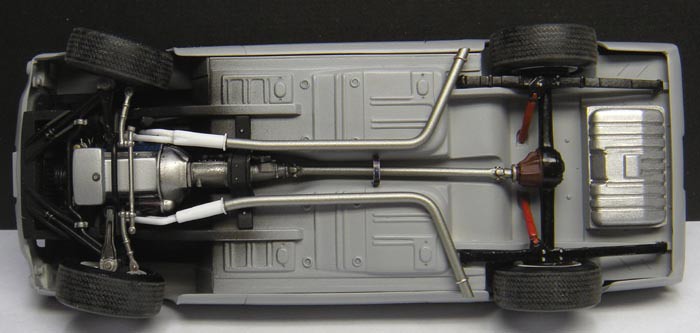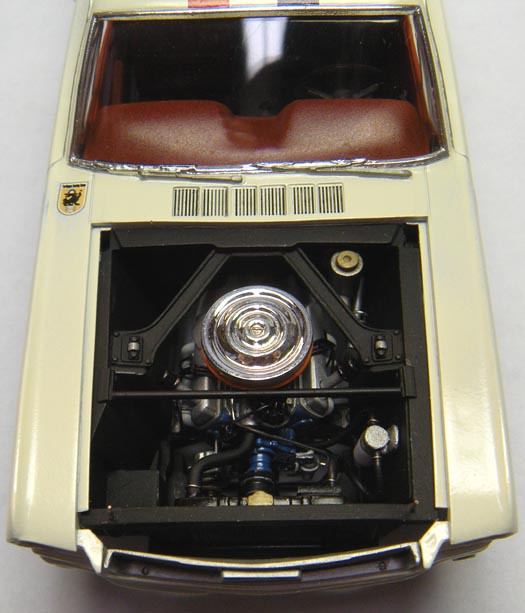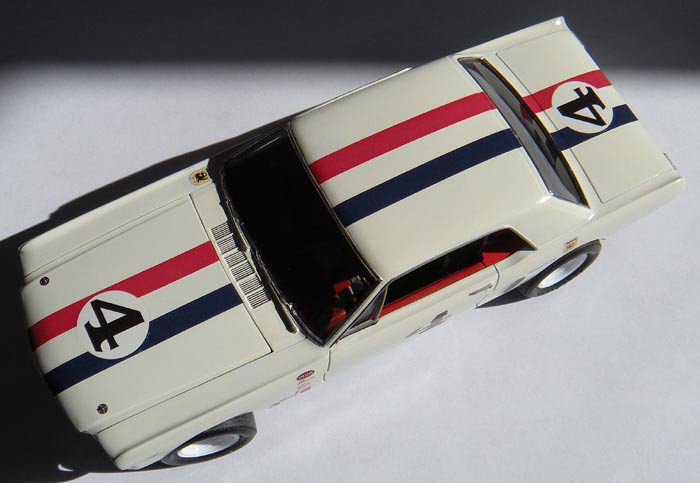 Scenes from the meeting:
Lyle Willits showed his 1931 Ford and 1968 Chevelle.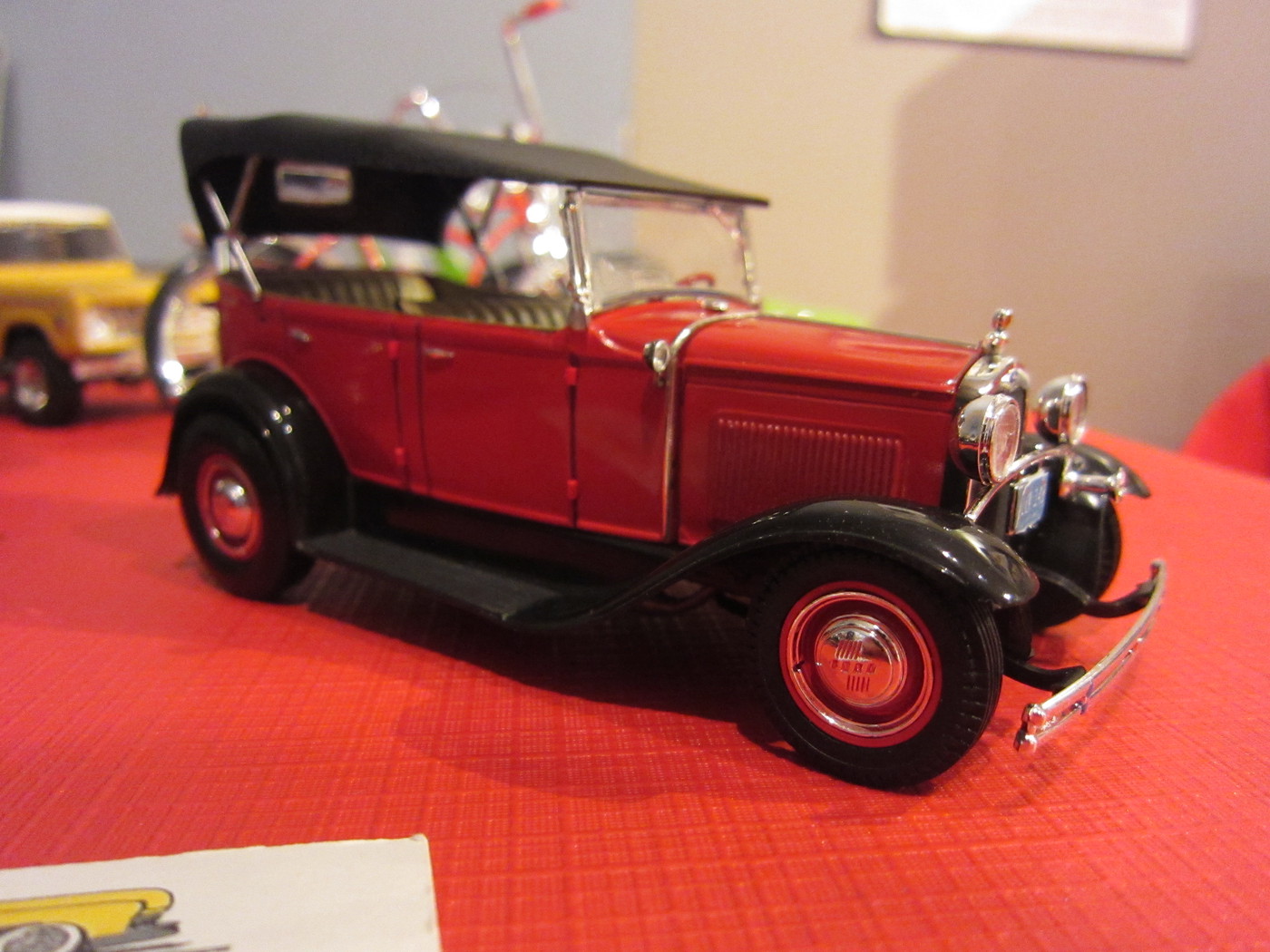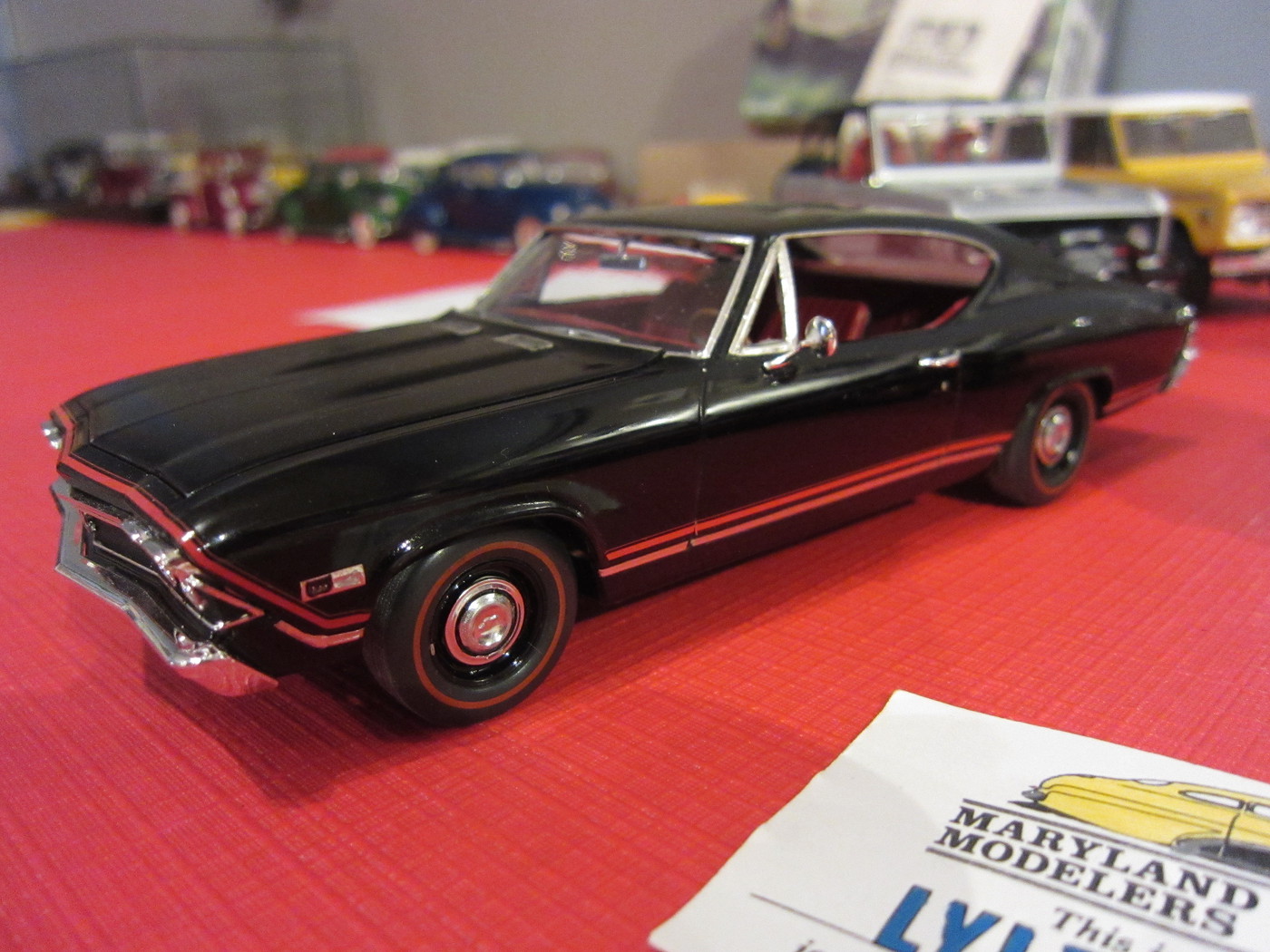 Norman Veber brought out this Pyro Mercedes Benz SSK that he built about 50 years ago, when he was in the Navy.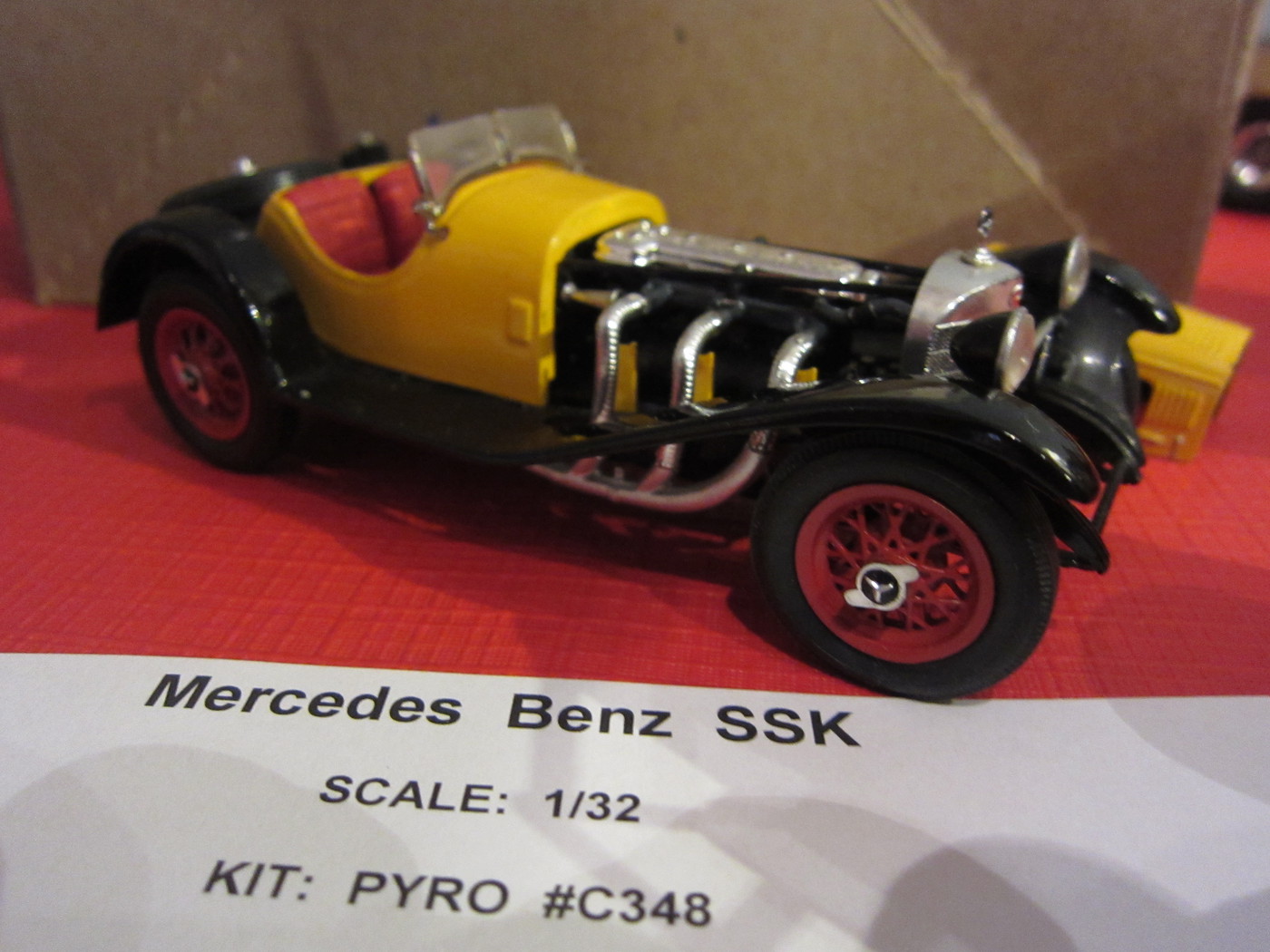 Speaking of the Navy, Chuck Rudolph exhibited this group of models that his older cousin built aboard ship while serving in the early 1960's.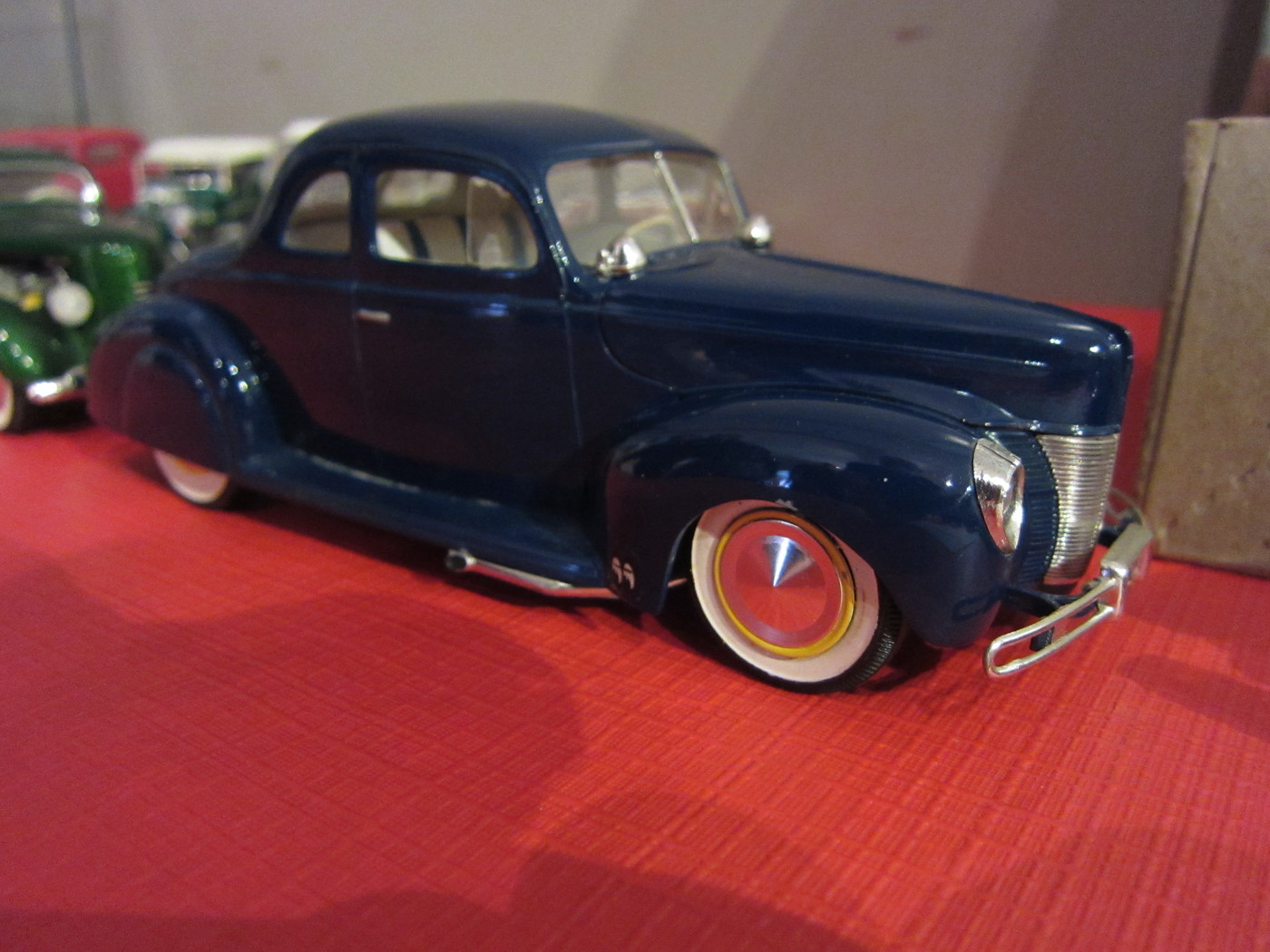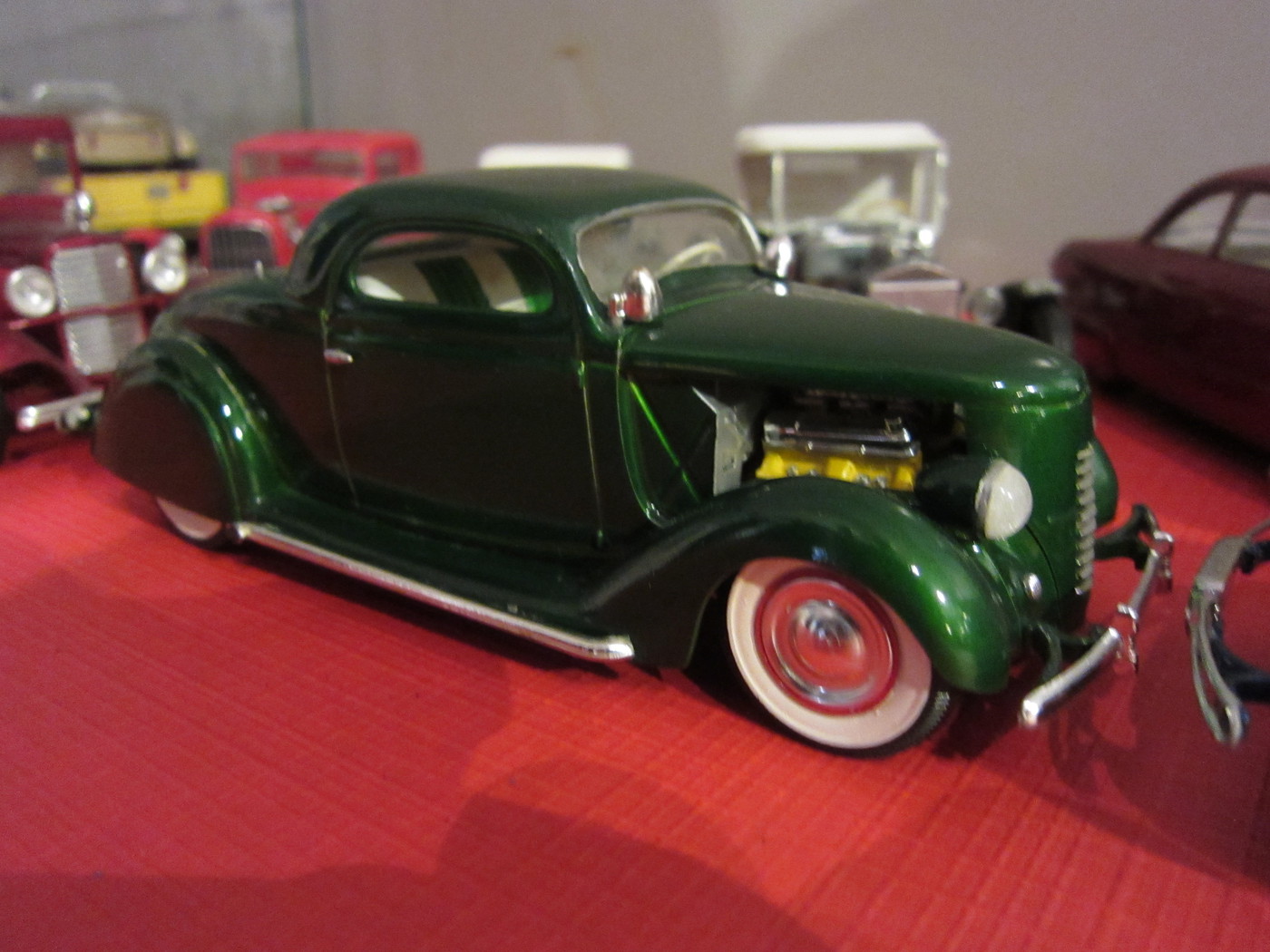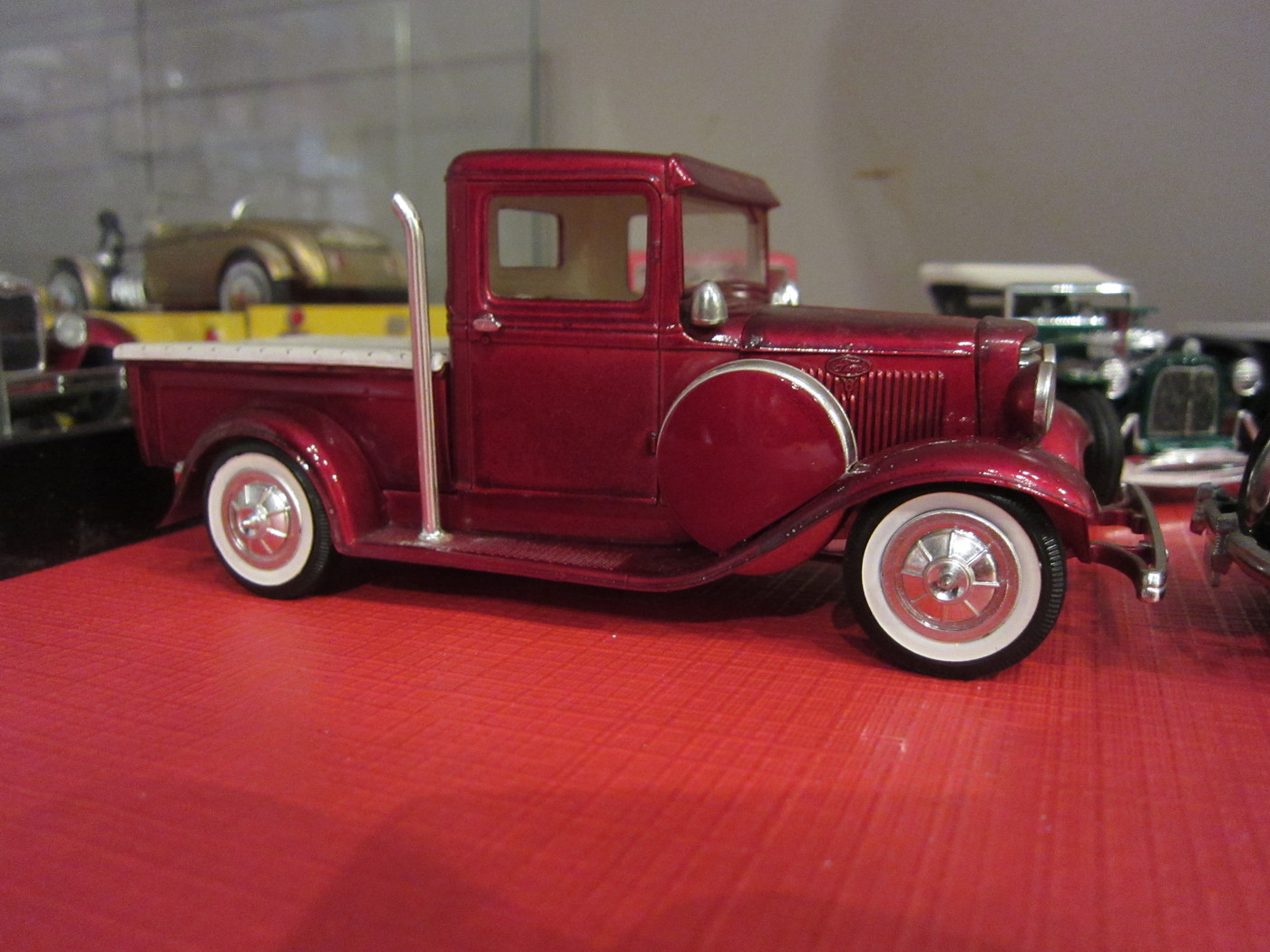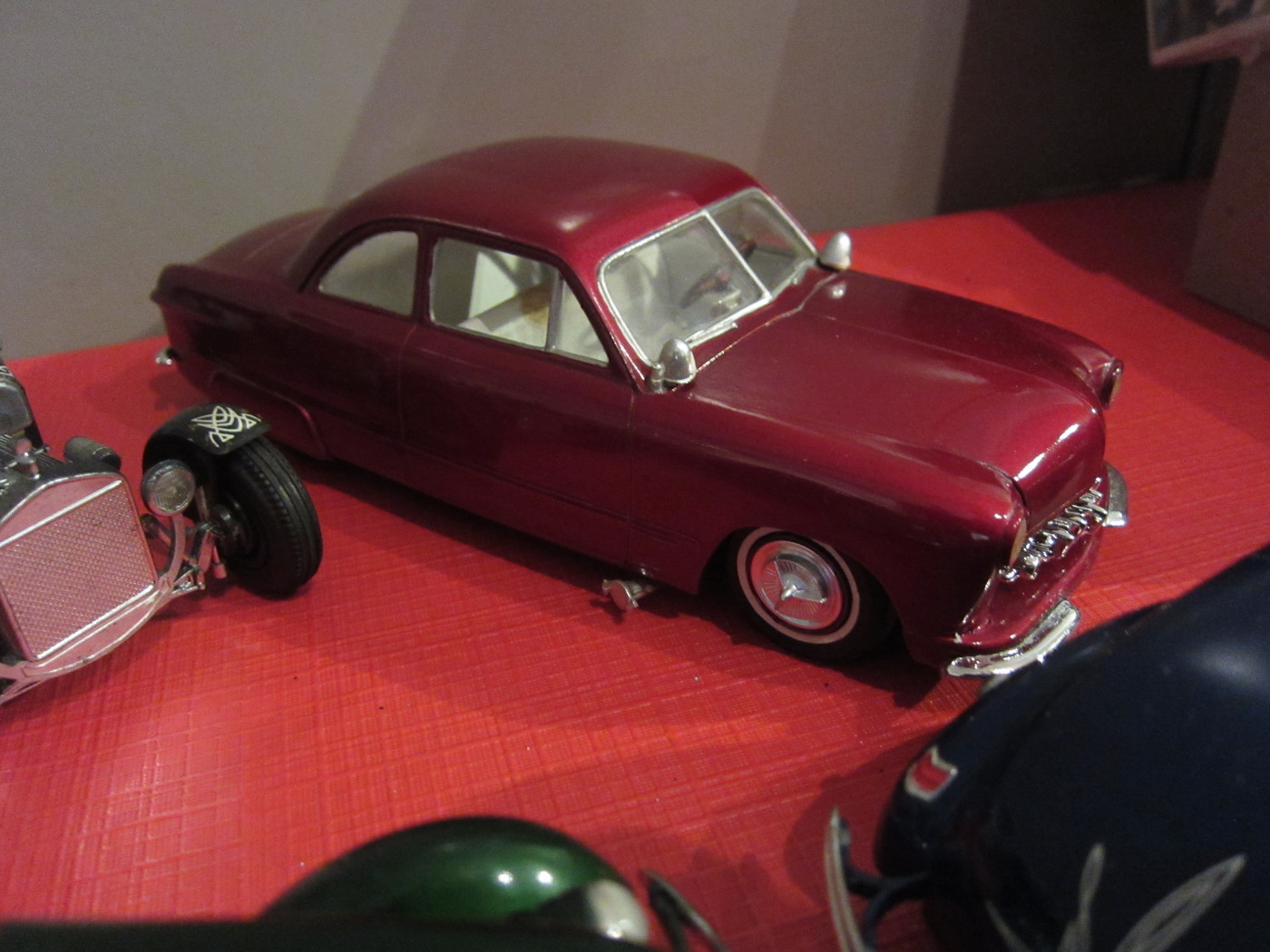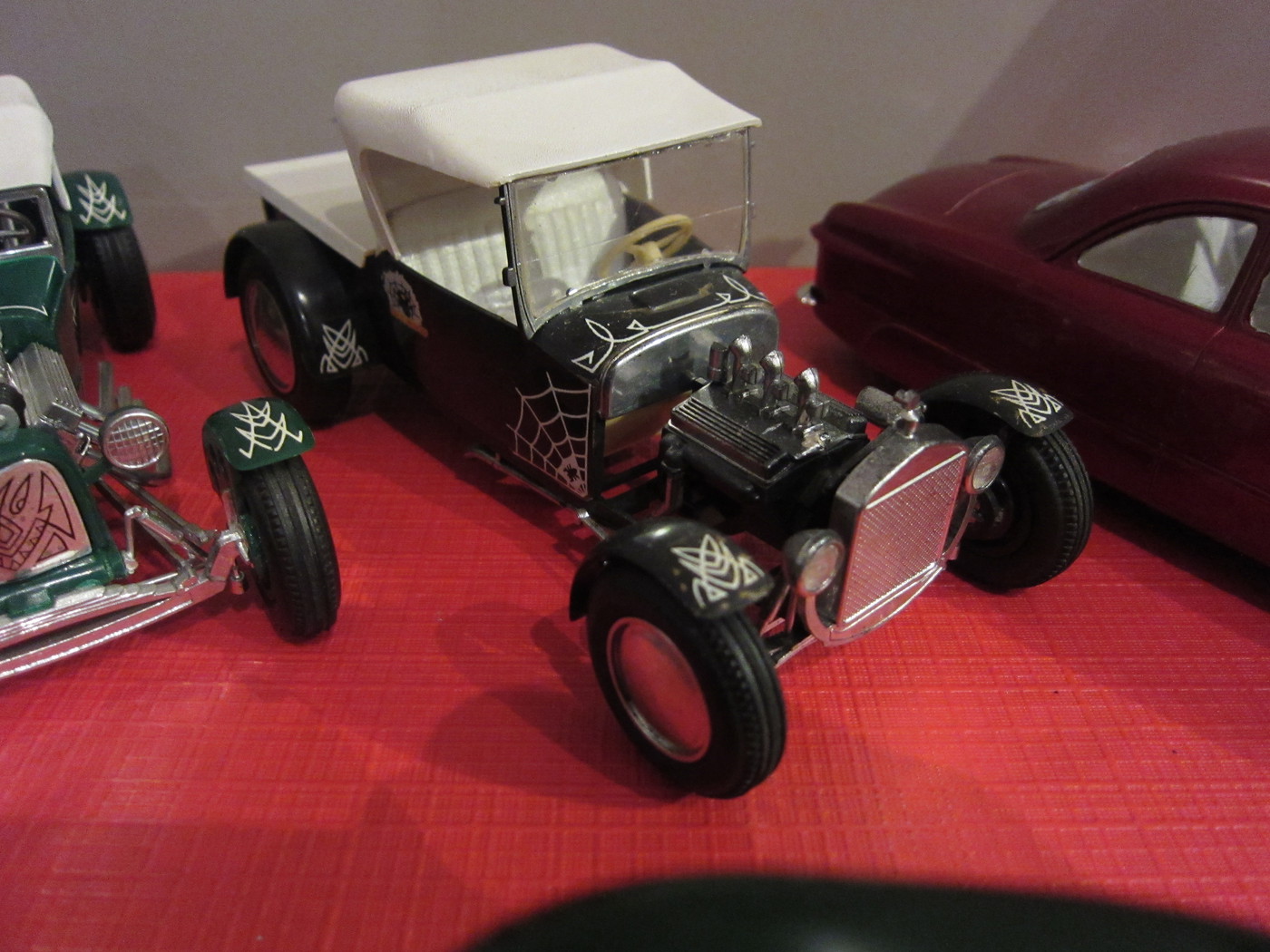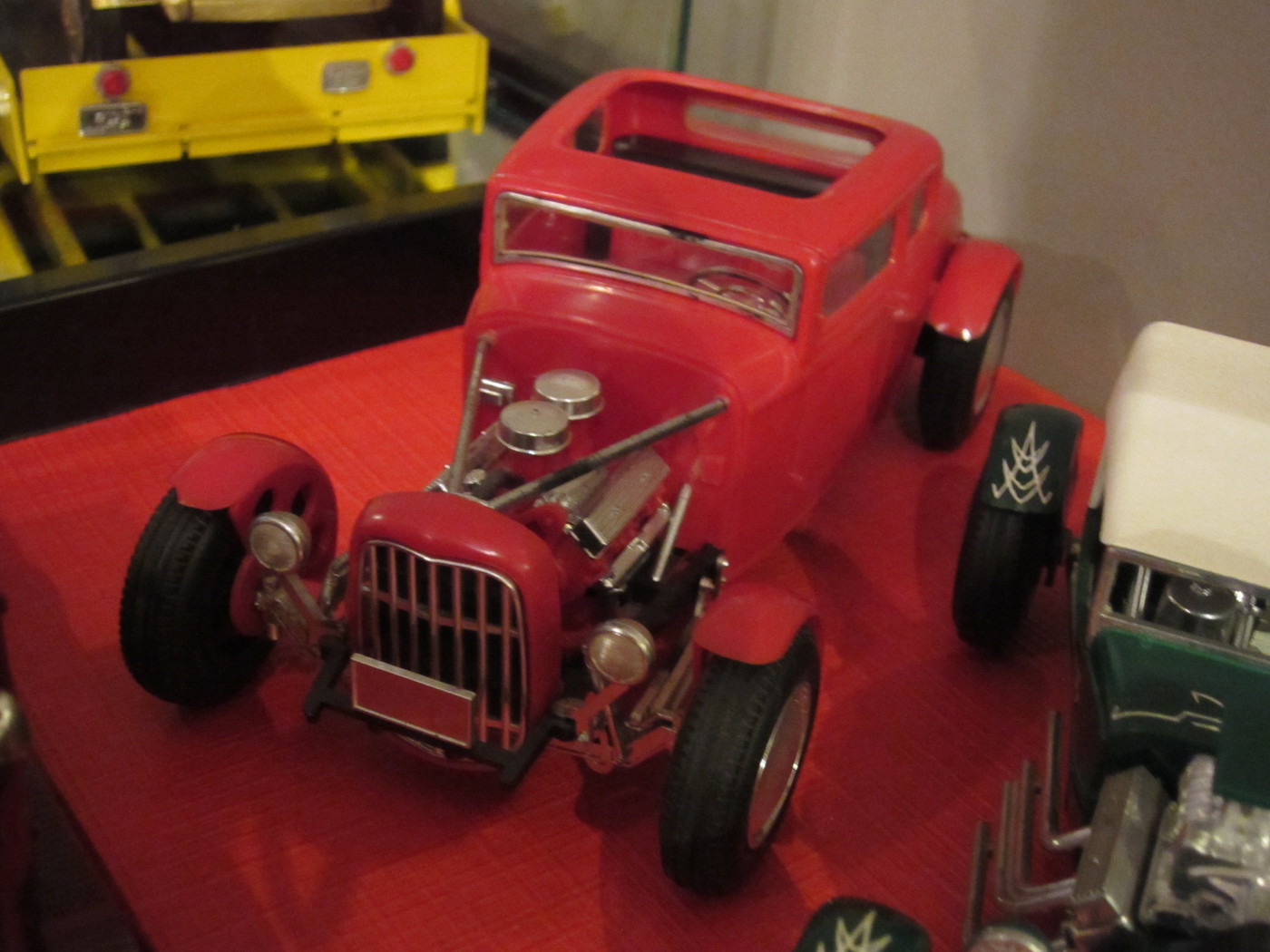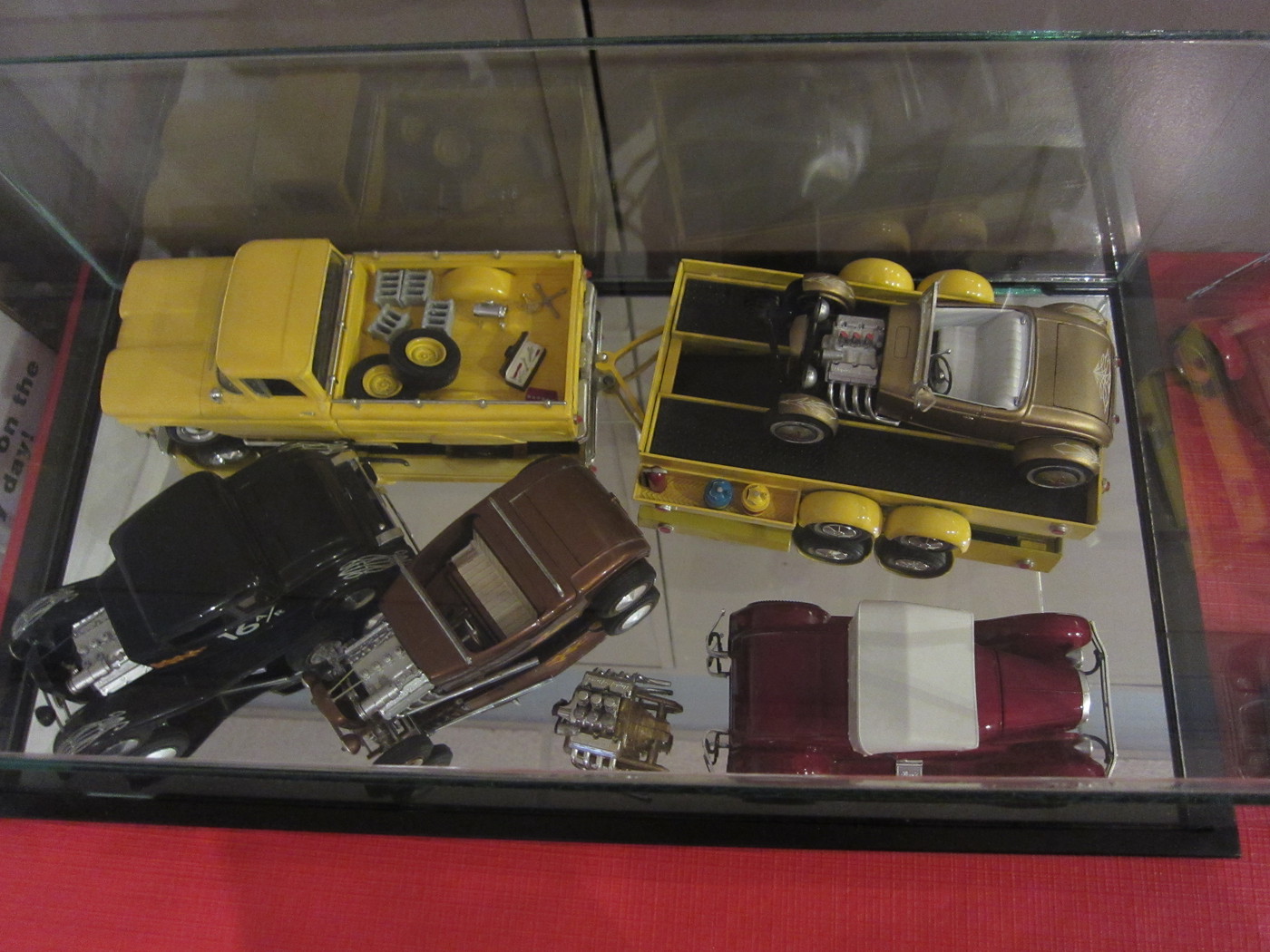 Don Krone brought out some the models he's shared in our past virtual meetings and something we haven't seen before. These include: an MPC 1974 Chevrolet Camaro, a Johan 1968 Oldsmobile Cutlass 442 Funny Car, his rendition of Don Prudhomme's iconic Snake Funny Car, a replica of a 1972 Chevrolet Nova street fighter he drove back in the 80s, and a Golden Commandos 1964 Plymouth Belvedere Funny Car.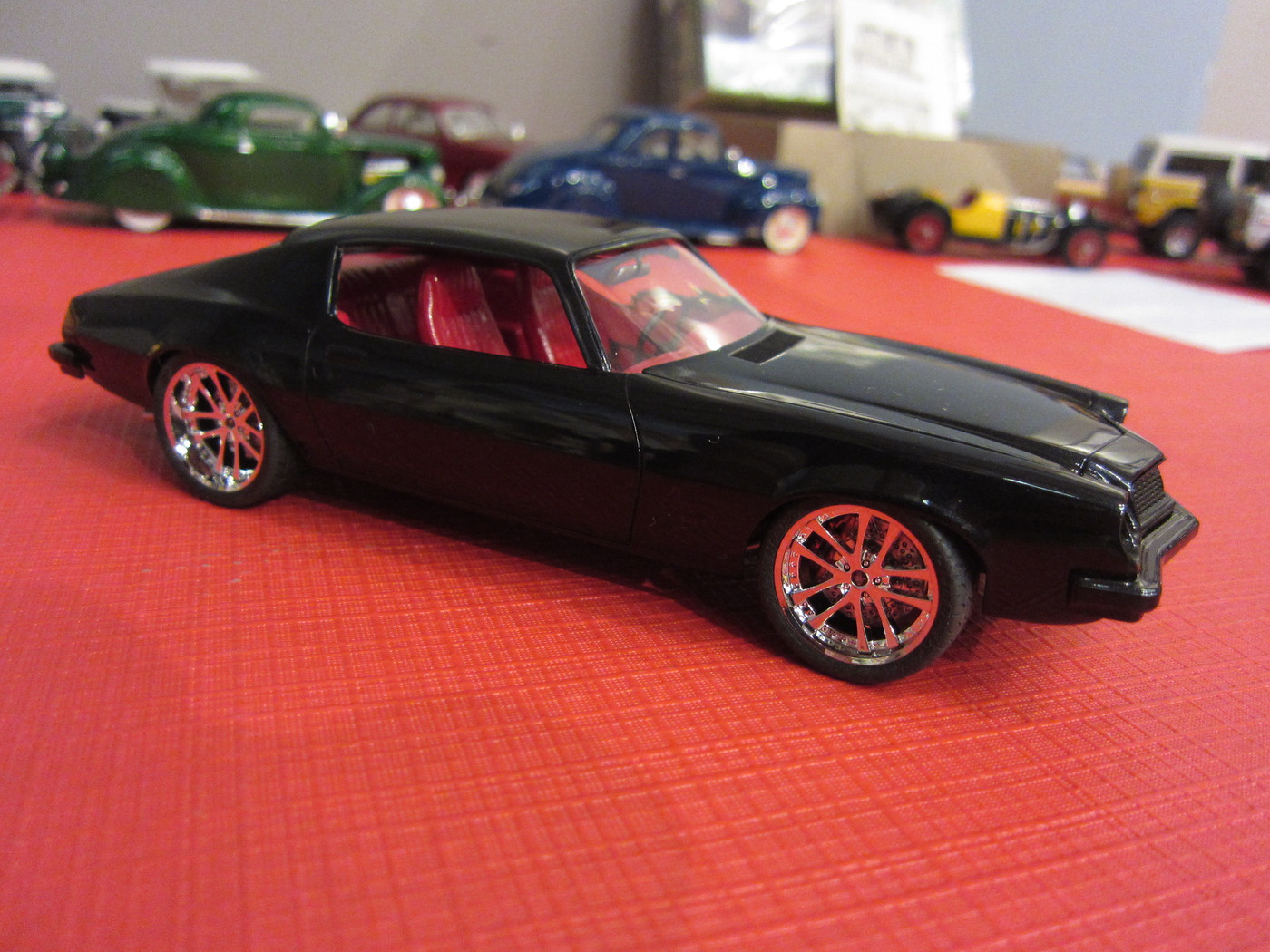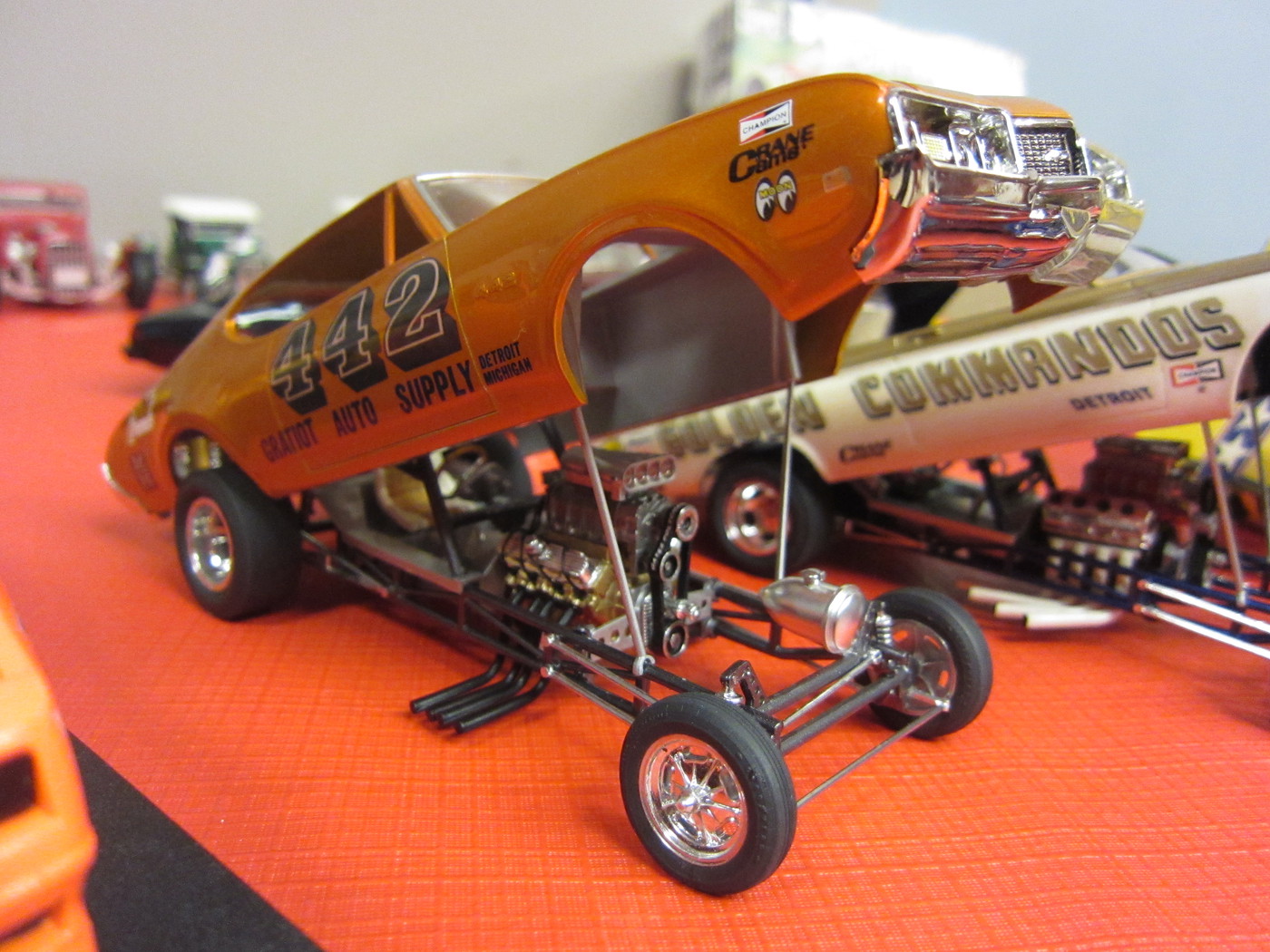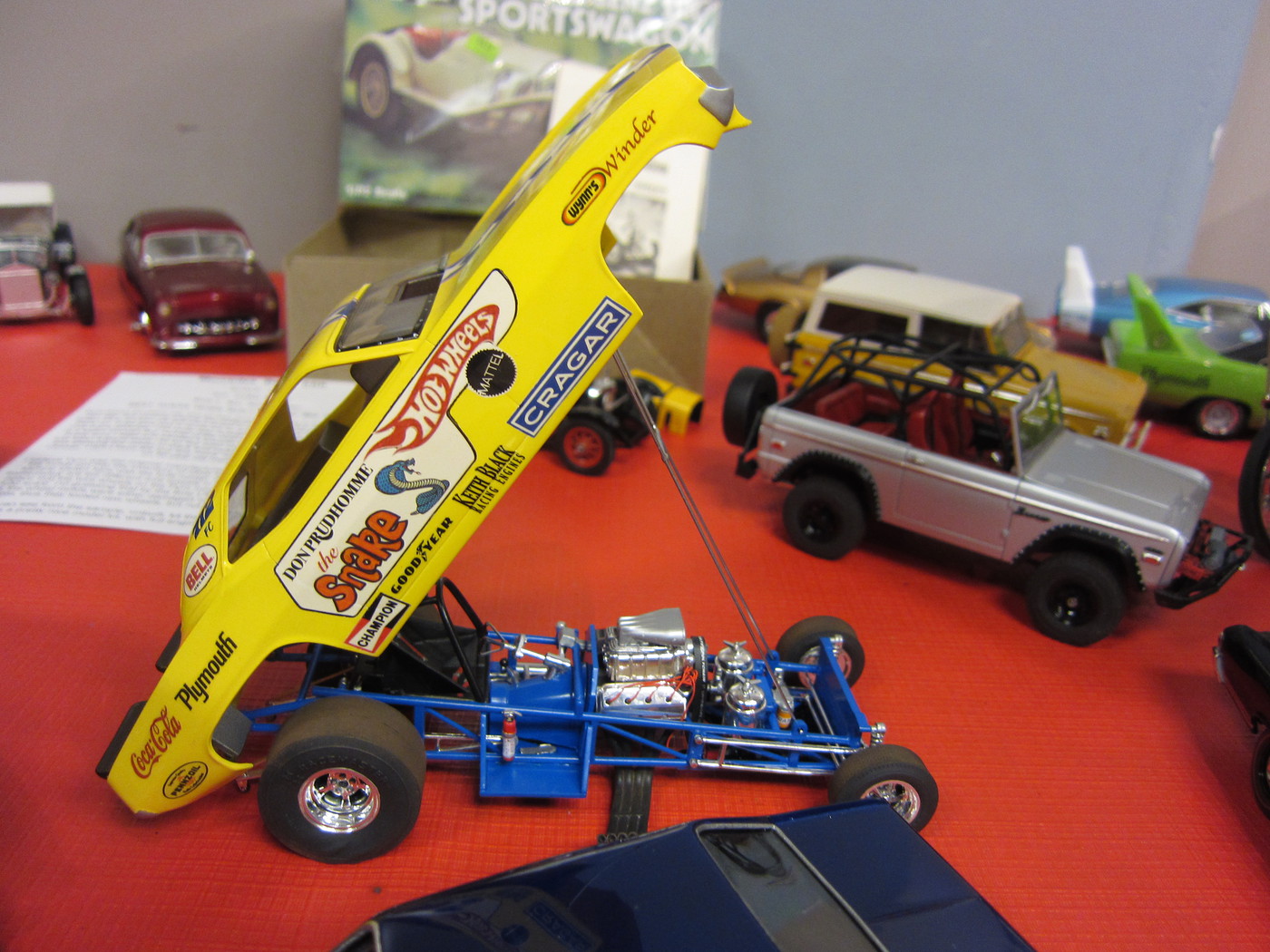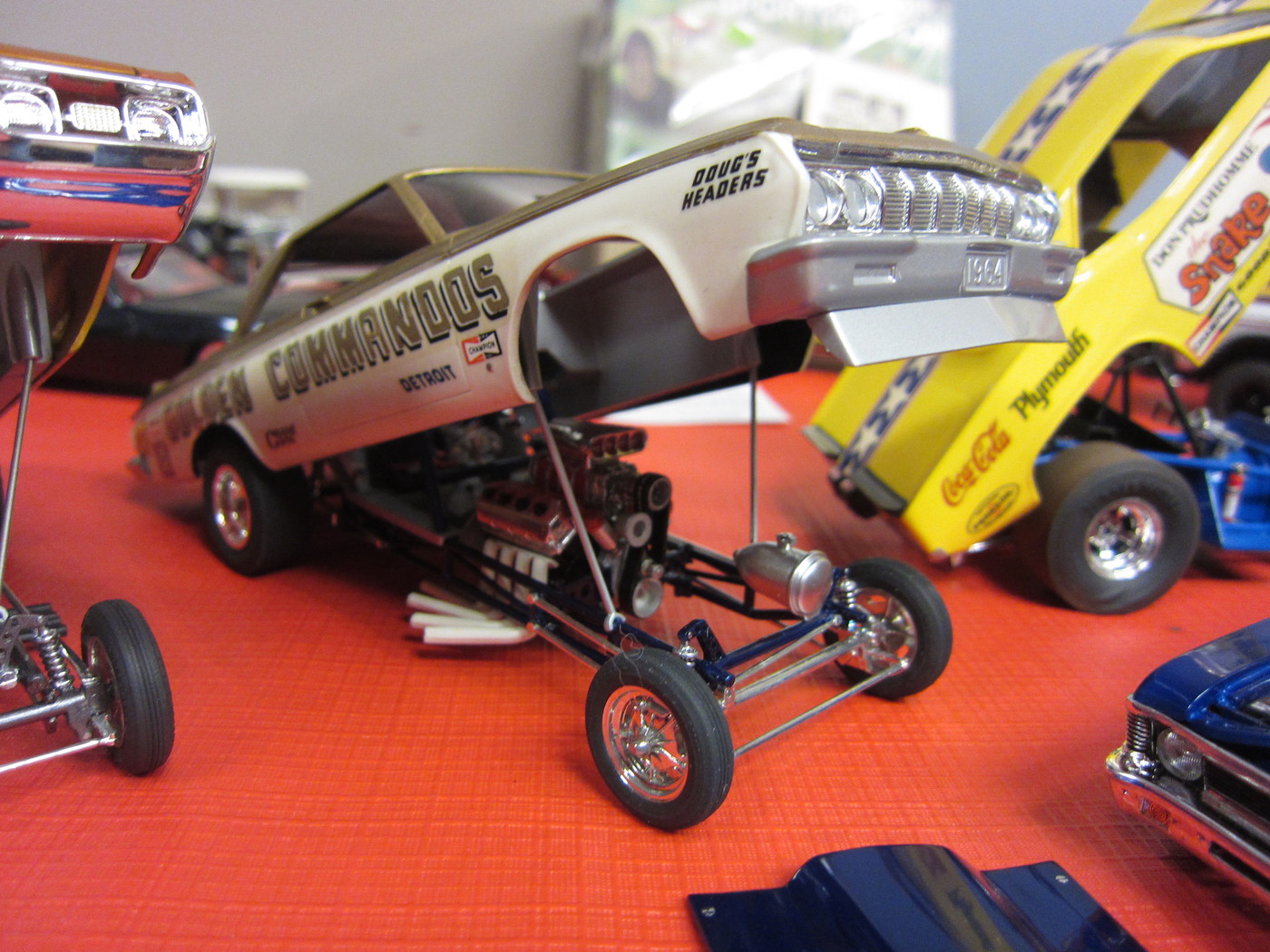 Marcos Cruz brought out a few builds. These included: a Schwinn Orange Krate bicycle, Silver Ford Bronco, Yellow Ford Bronco, Gold Z-28, Lime Green Plymouth Superbird, and a blue Dodge Daytona.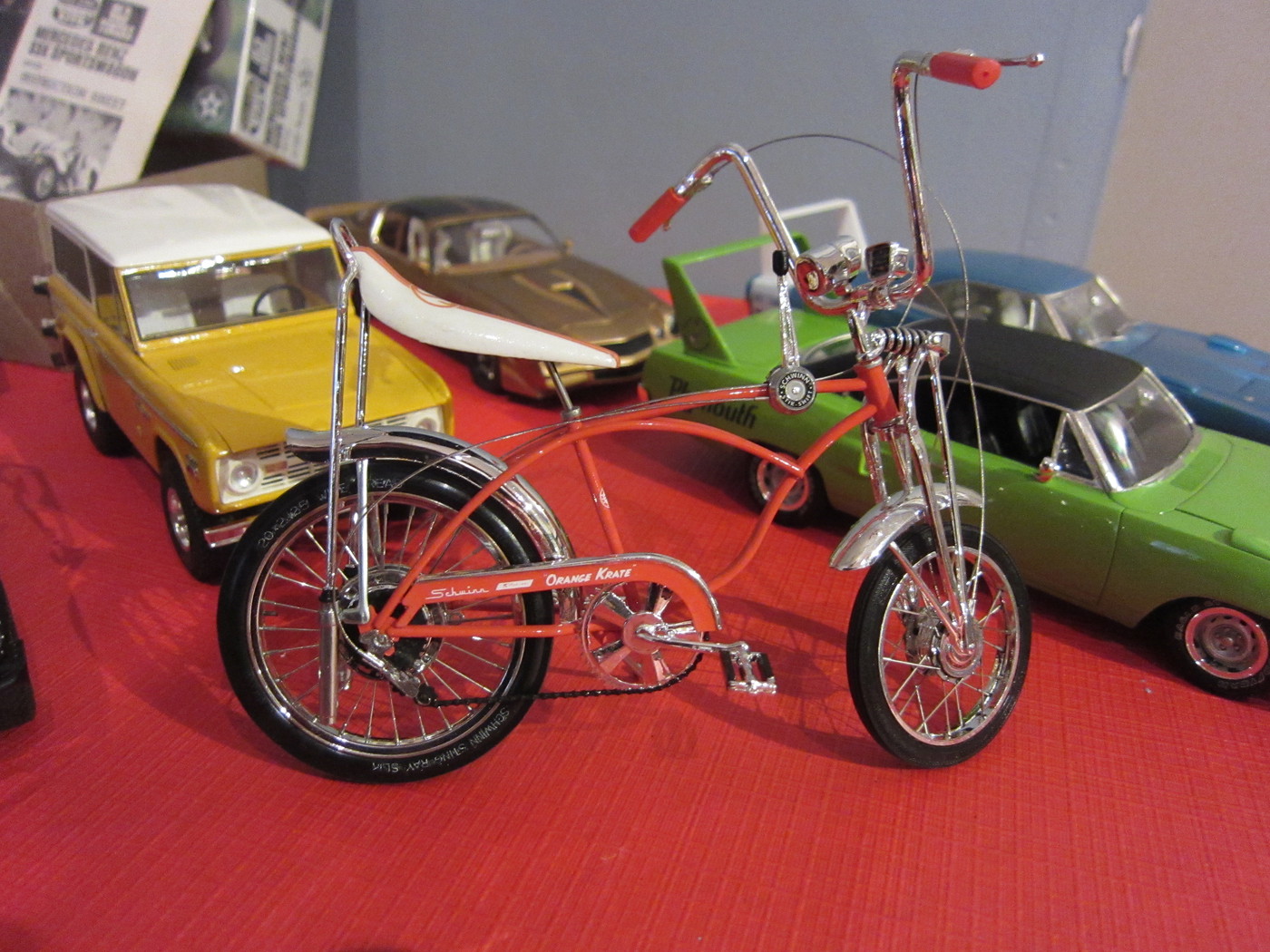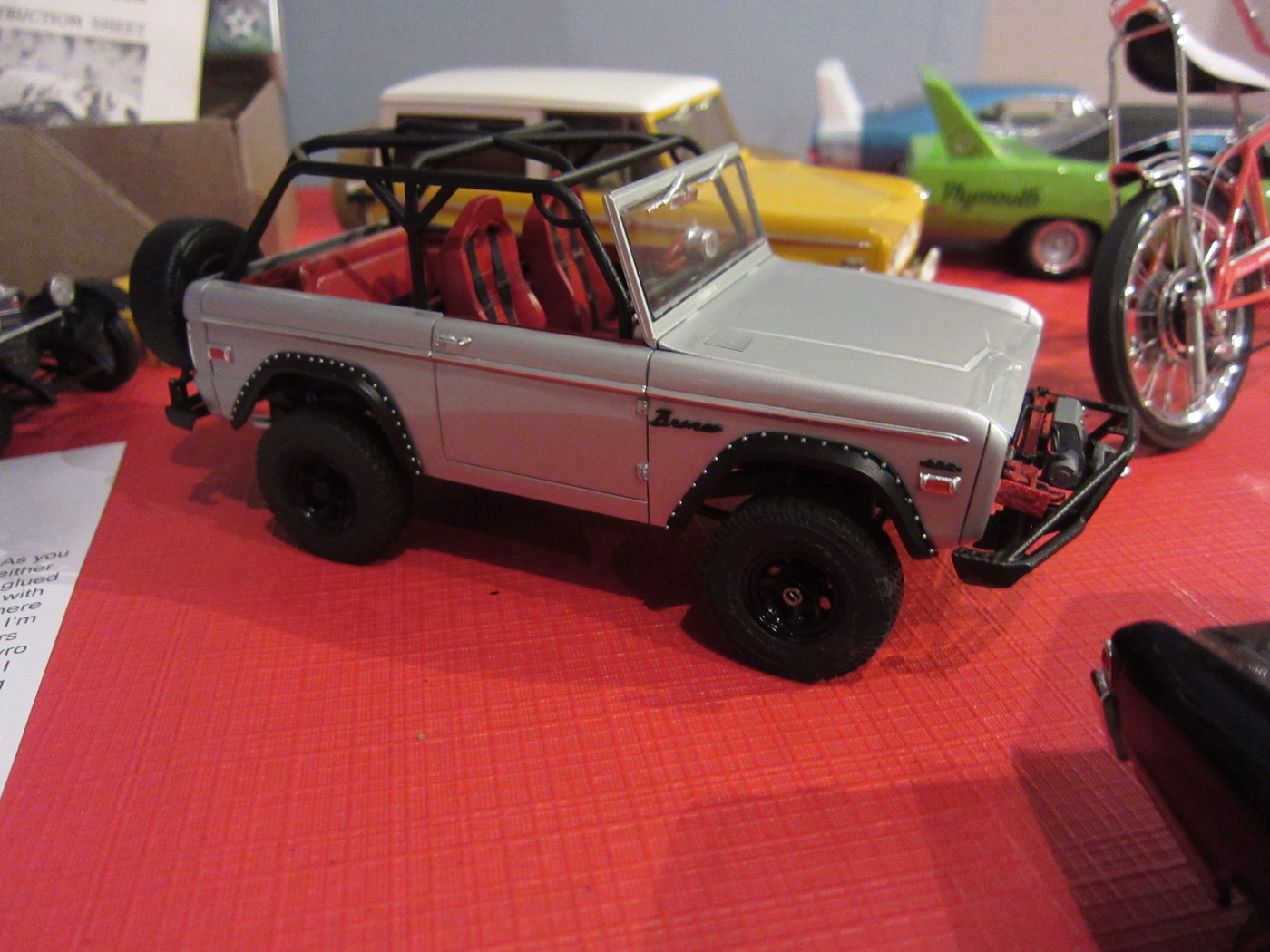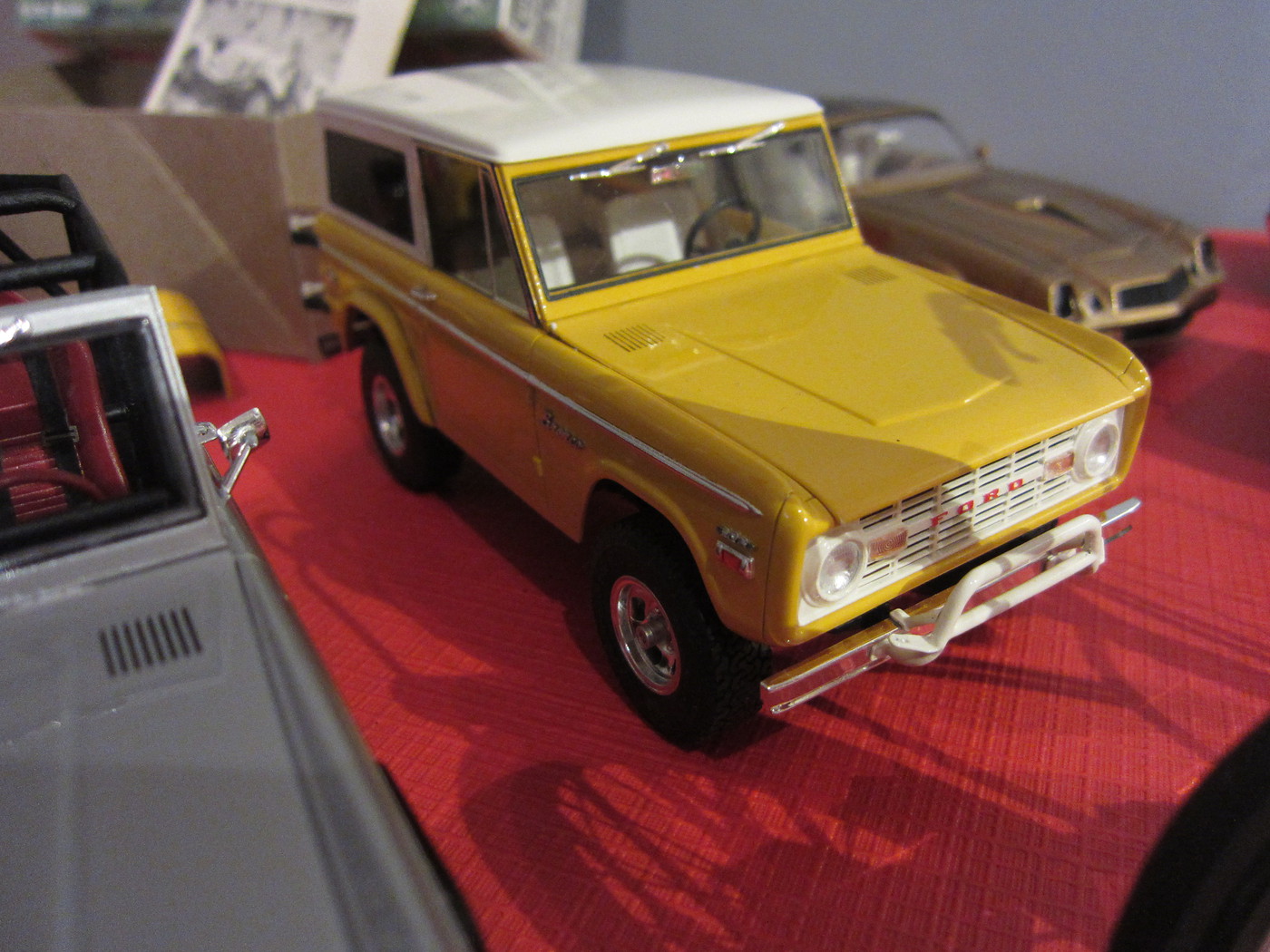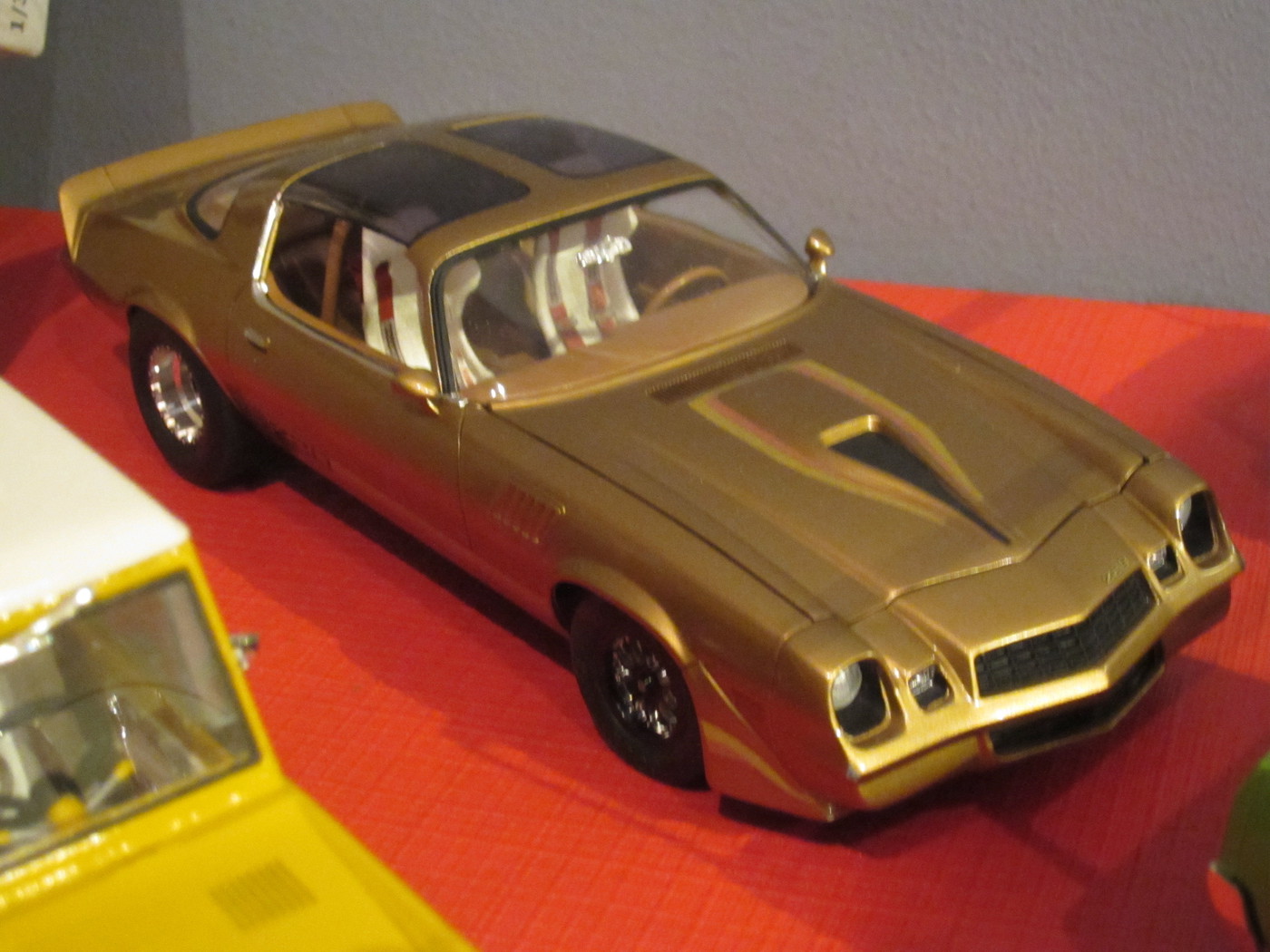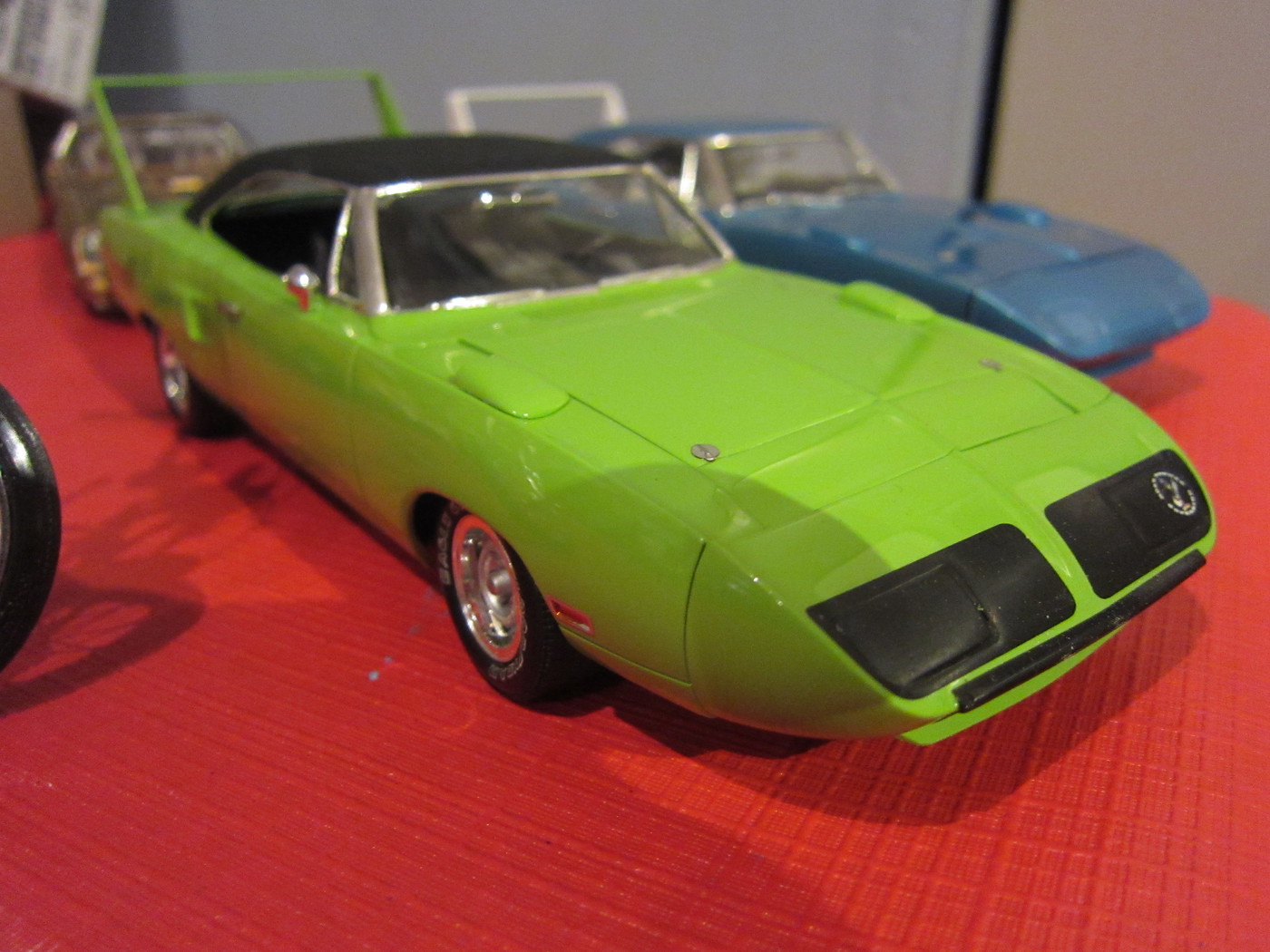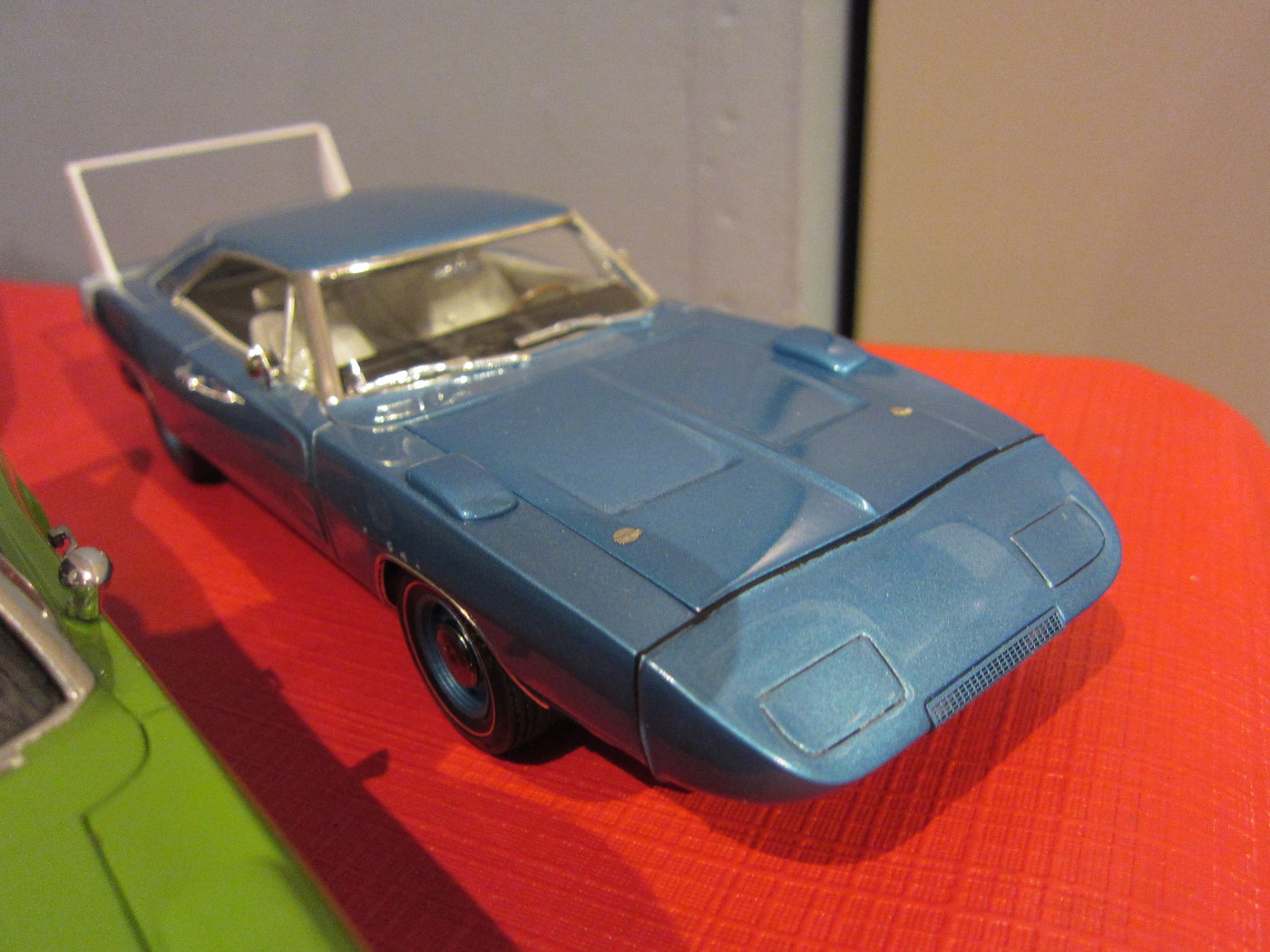 George Openhym displayed a pair of stock cars: a Tide Monte Carlo and a Pennzoil Pontiac.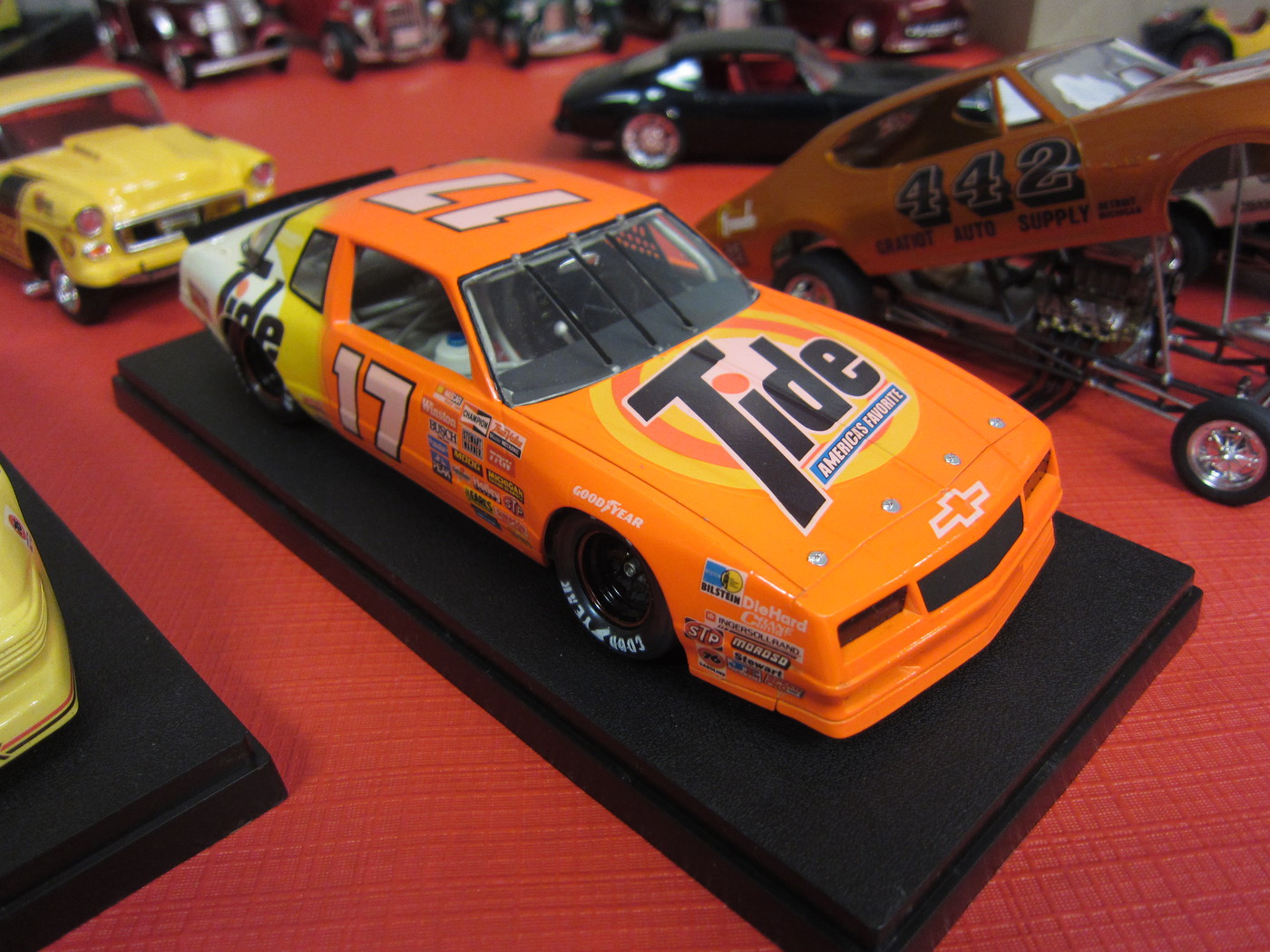 Steve Buter brought out "The Wanderer" 1963 Chevrolet Nova Wagon, along with some display accessories.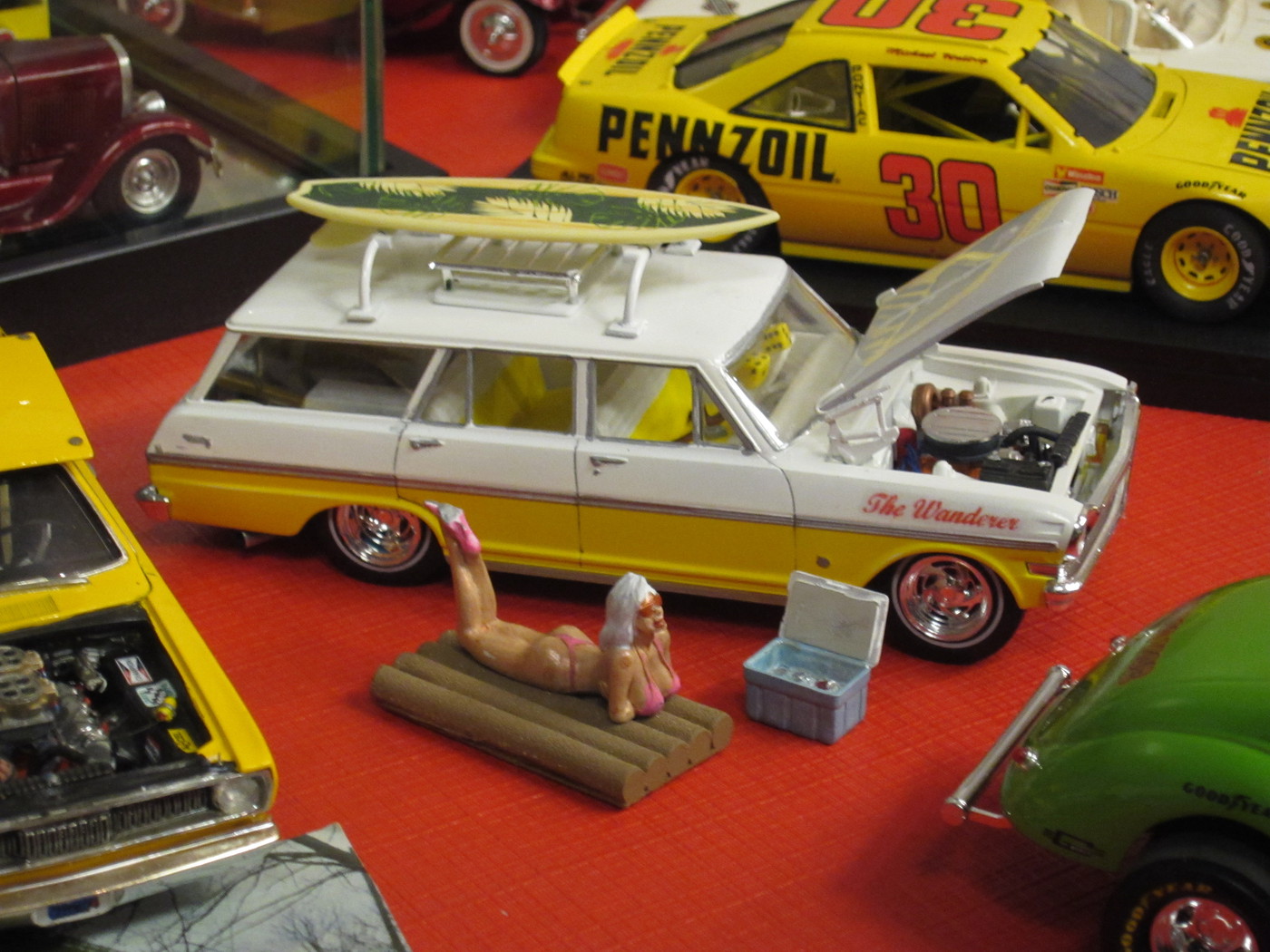 Dave Matiko put three finished Mopars and an in-progress project on the table..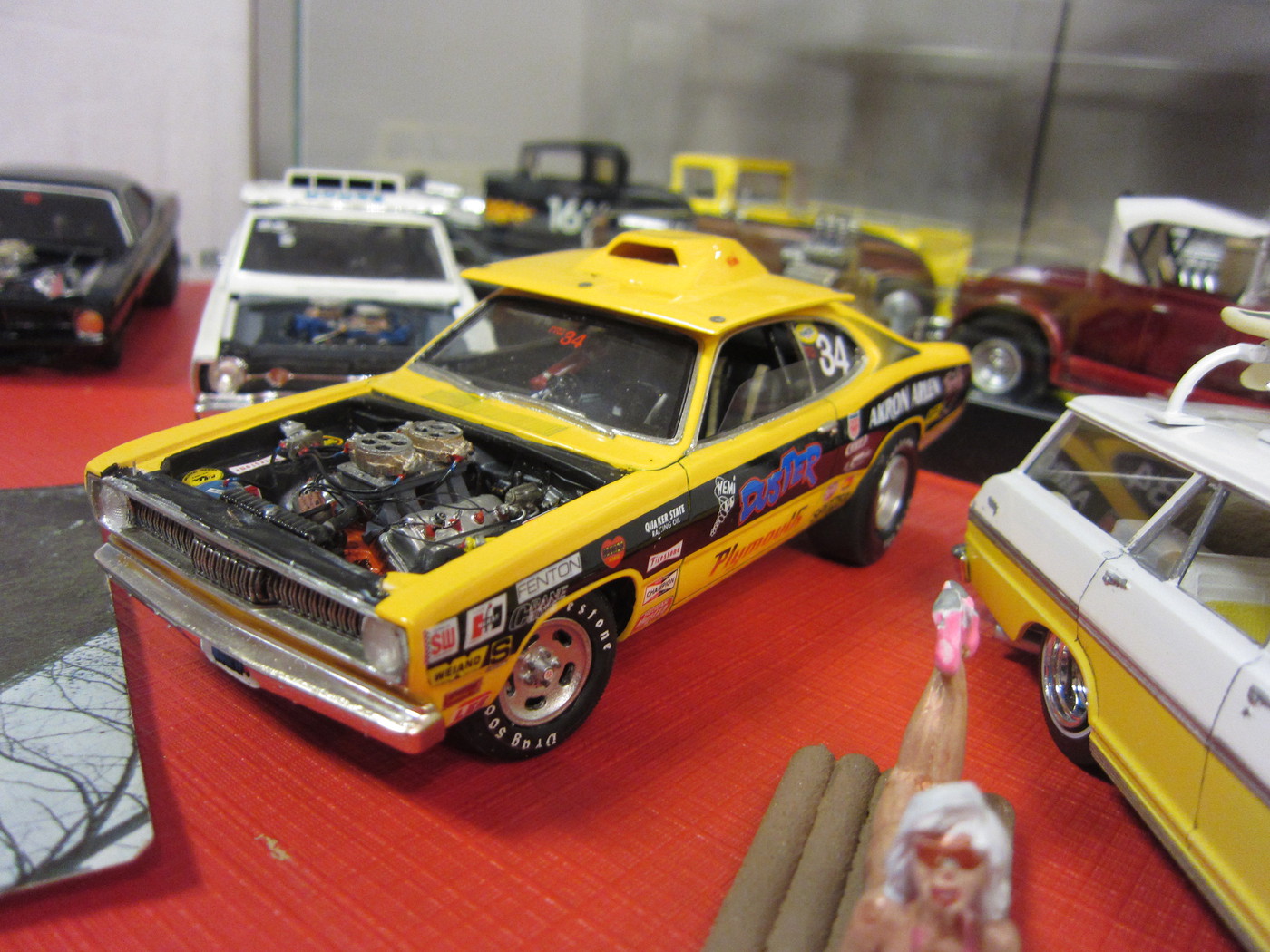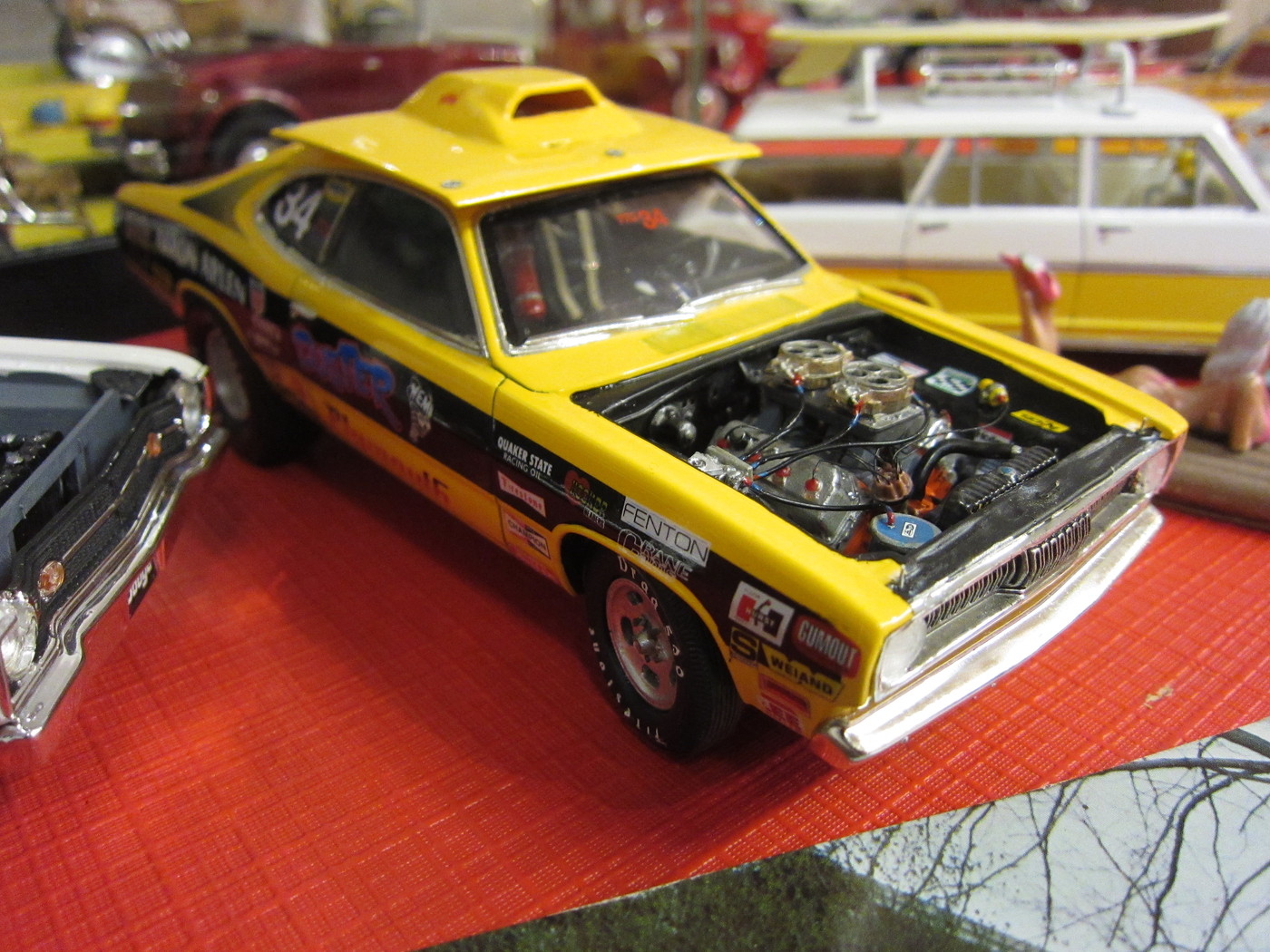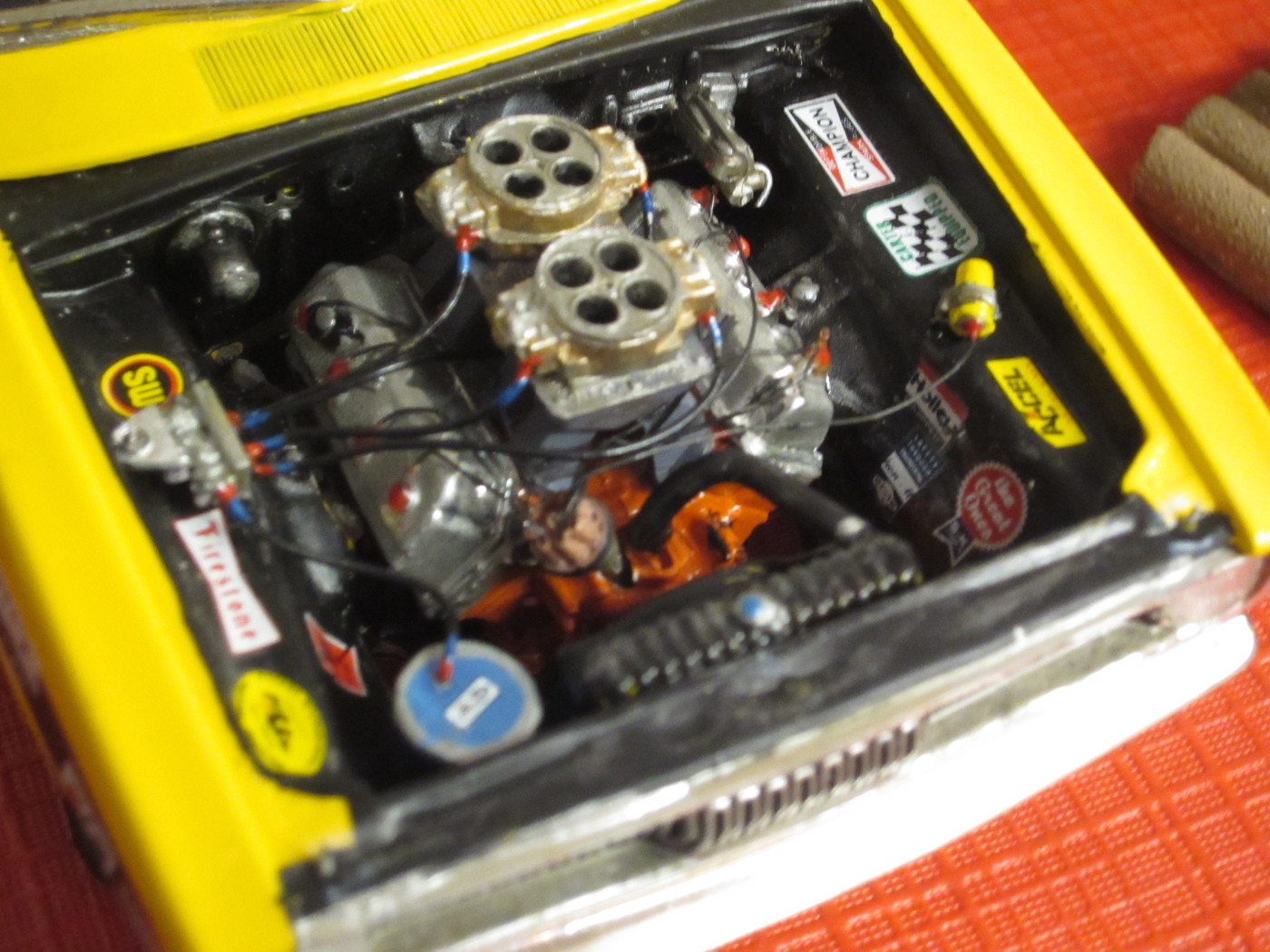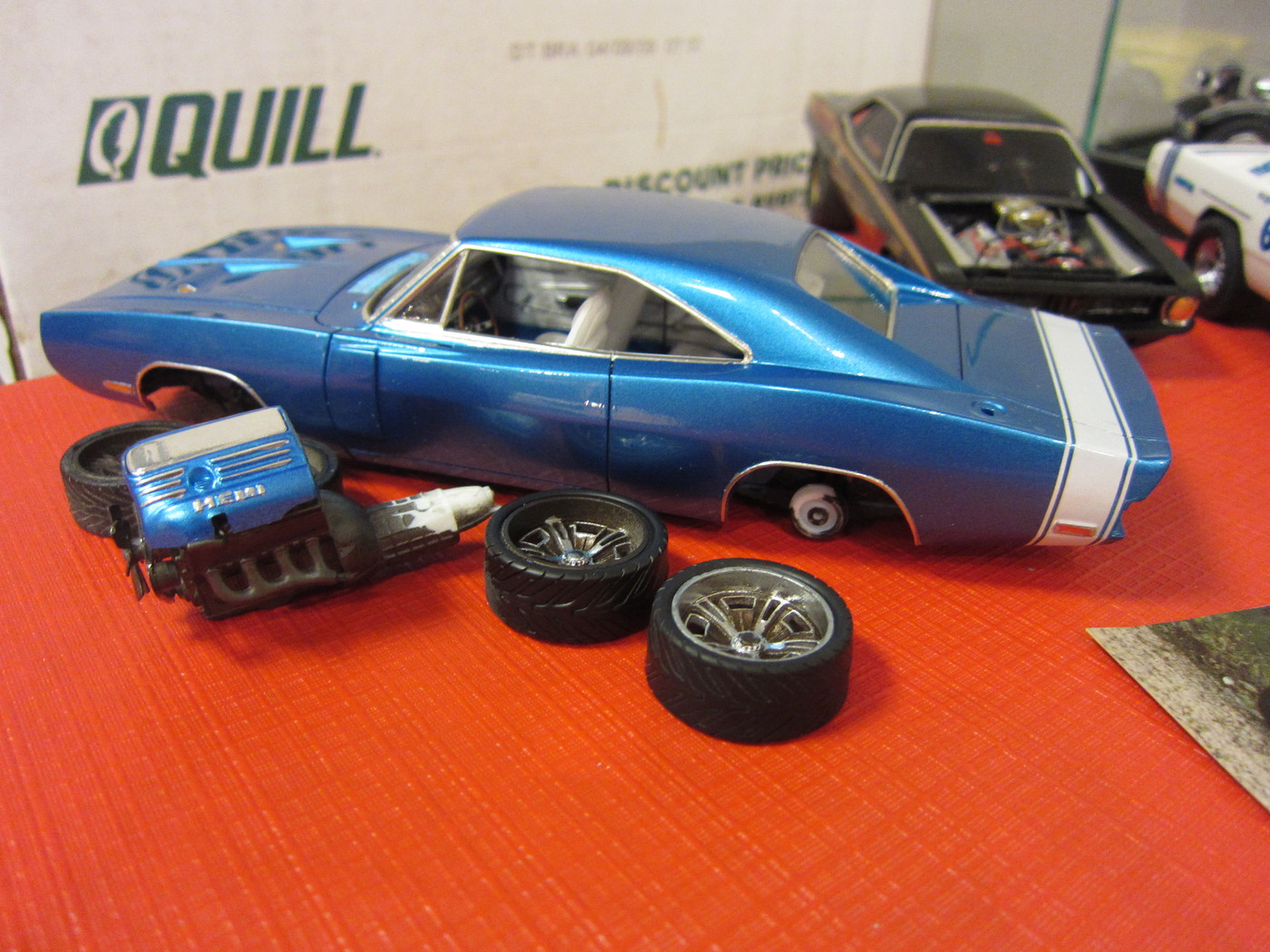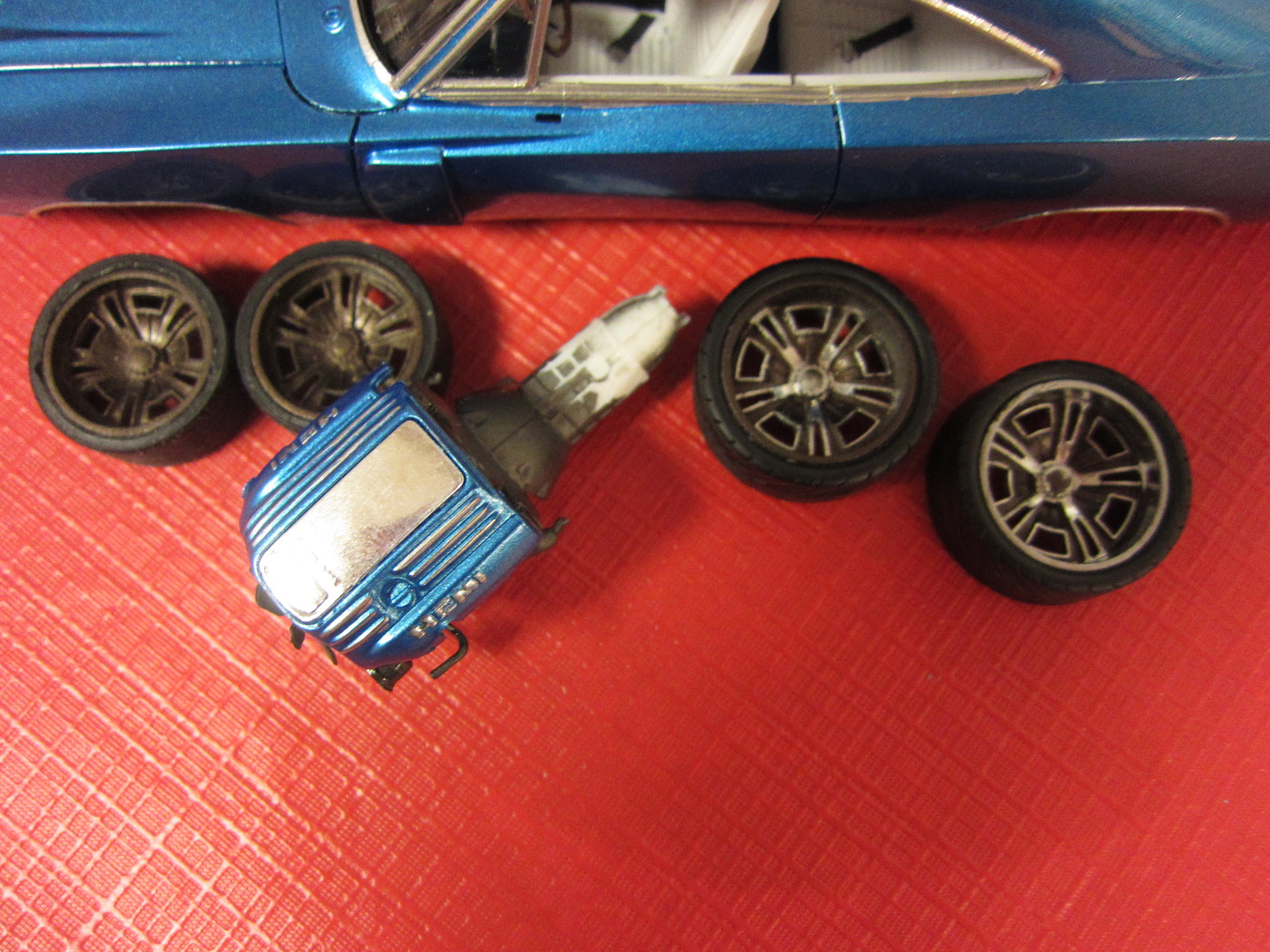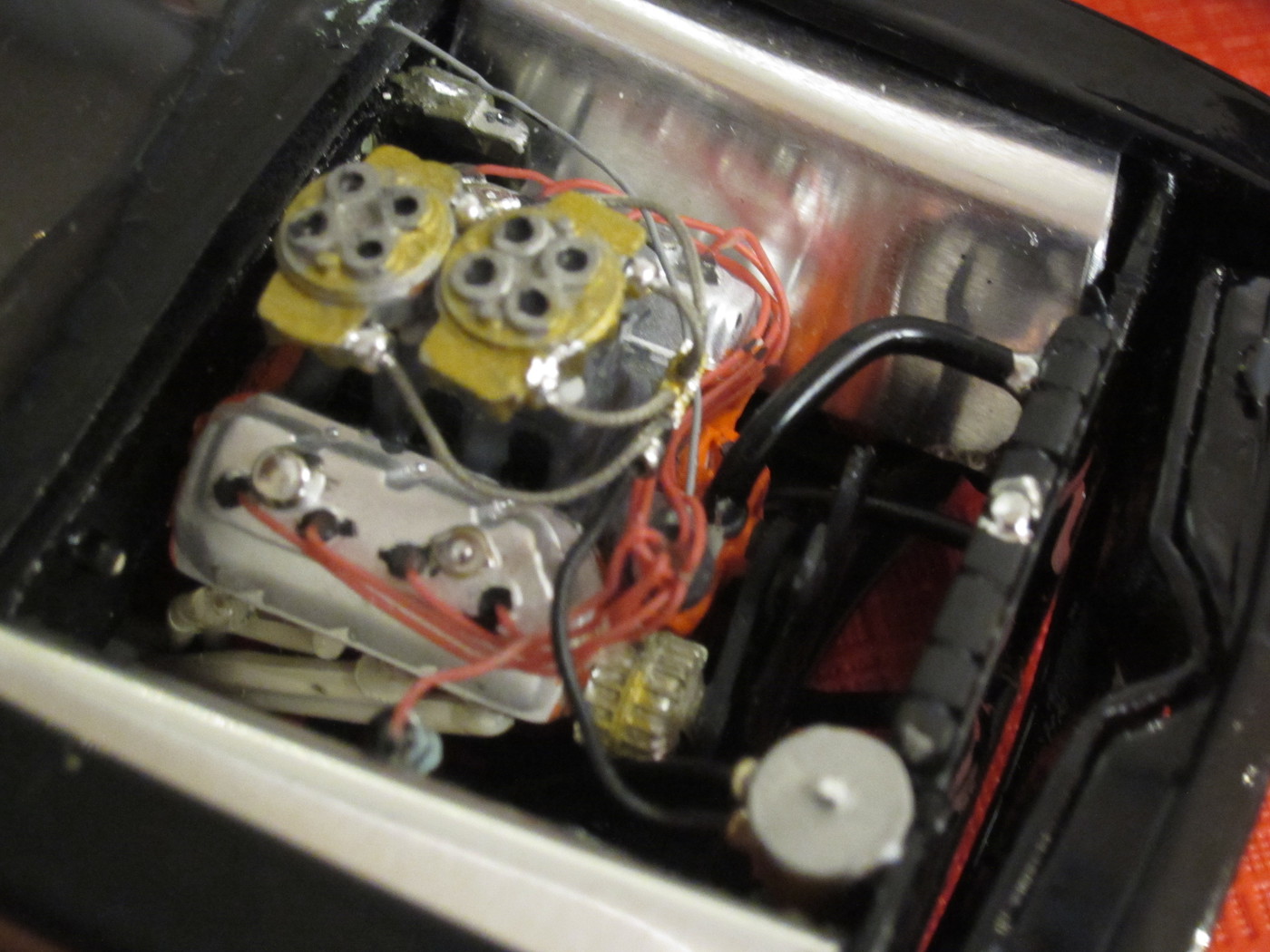 I didn't get to hear the whole story, but if I heard correctly, our MAMA Newsletter Editor, Tim Sickle, picked up this rare survivor at a recent show.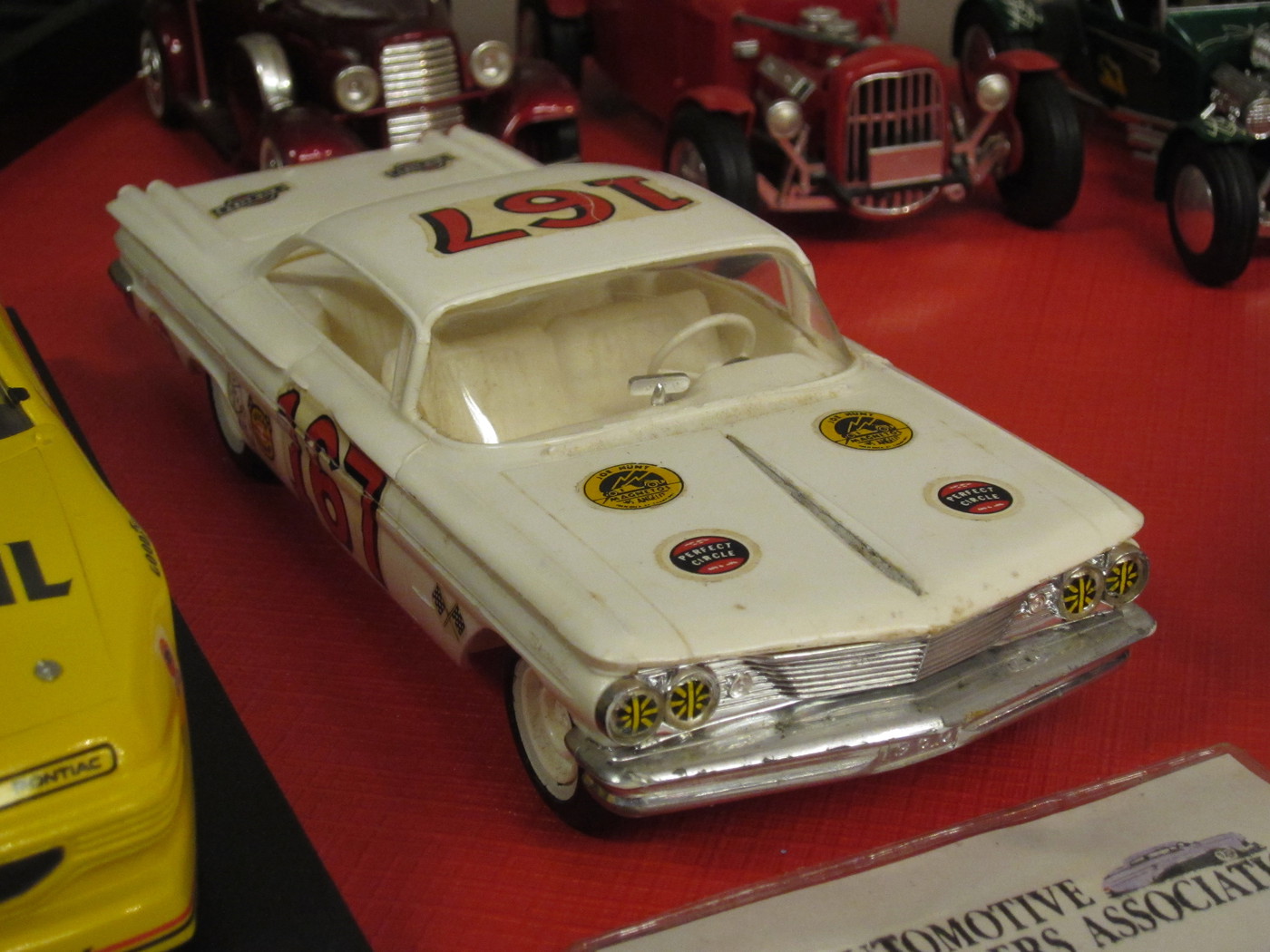 Unfortunately, the meeting was so busy that I didn't get to see who put every model on the display table. Seemed like everytime I turned around there were more models. So, here are the rest, although uncredited, of the models that were on display.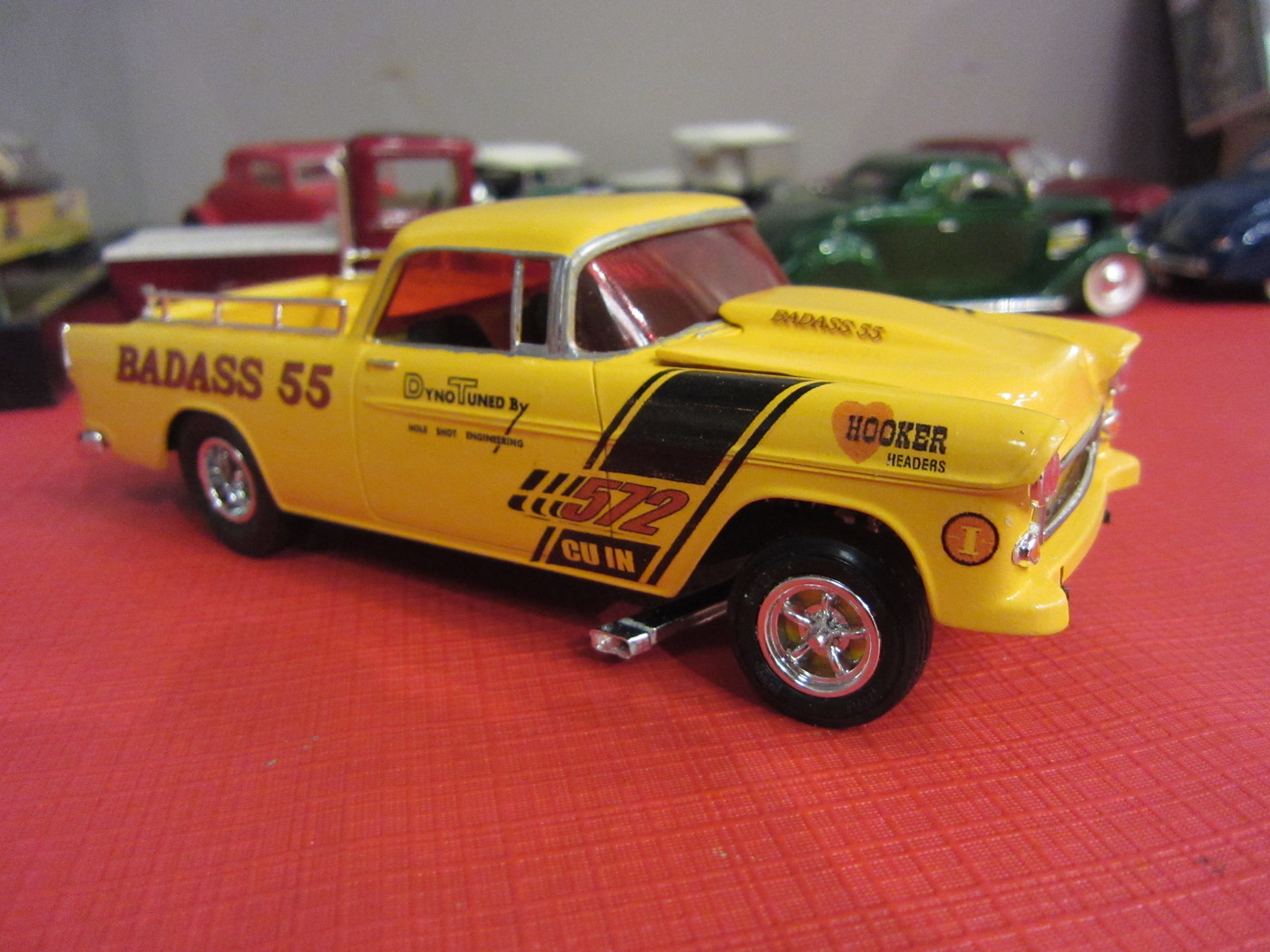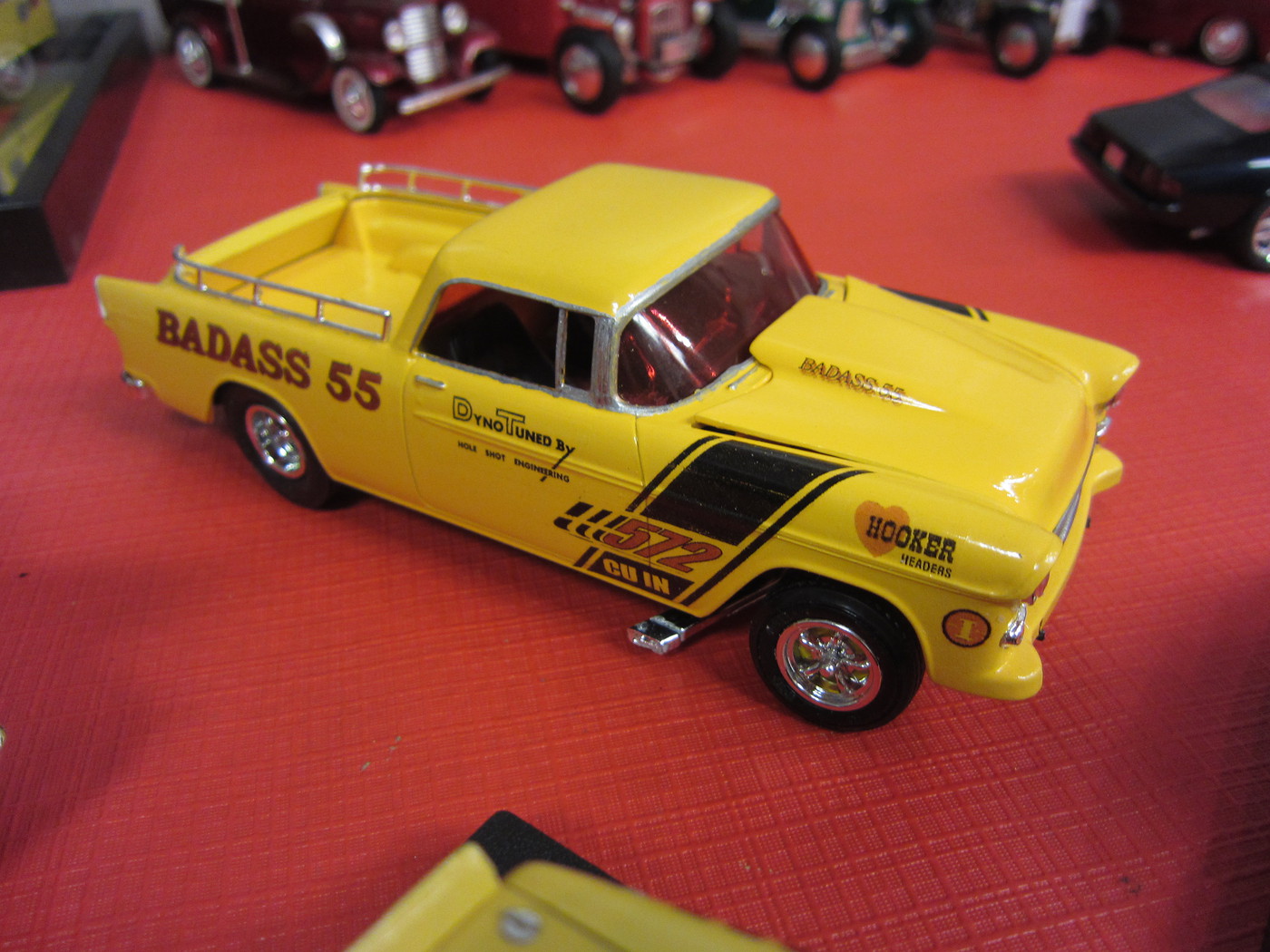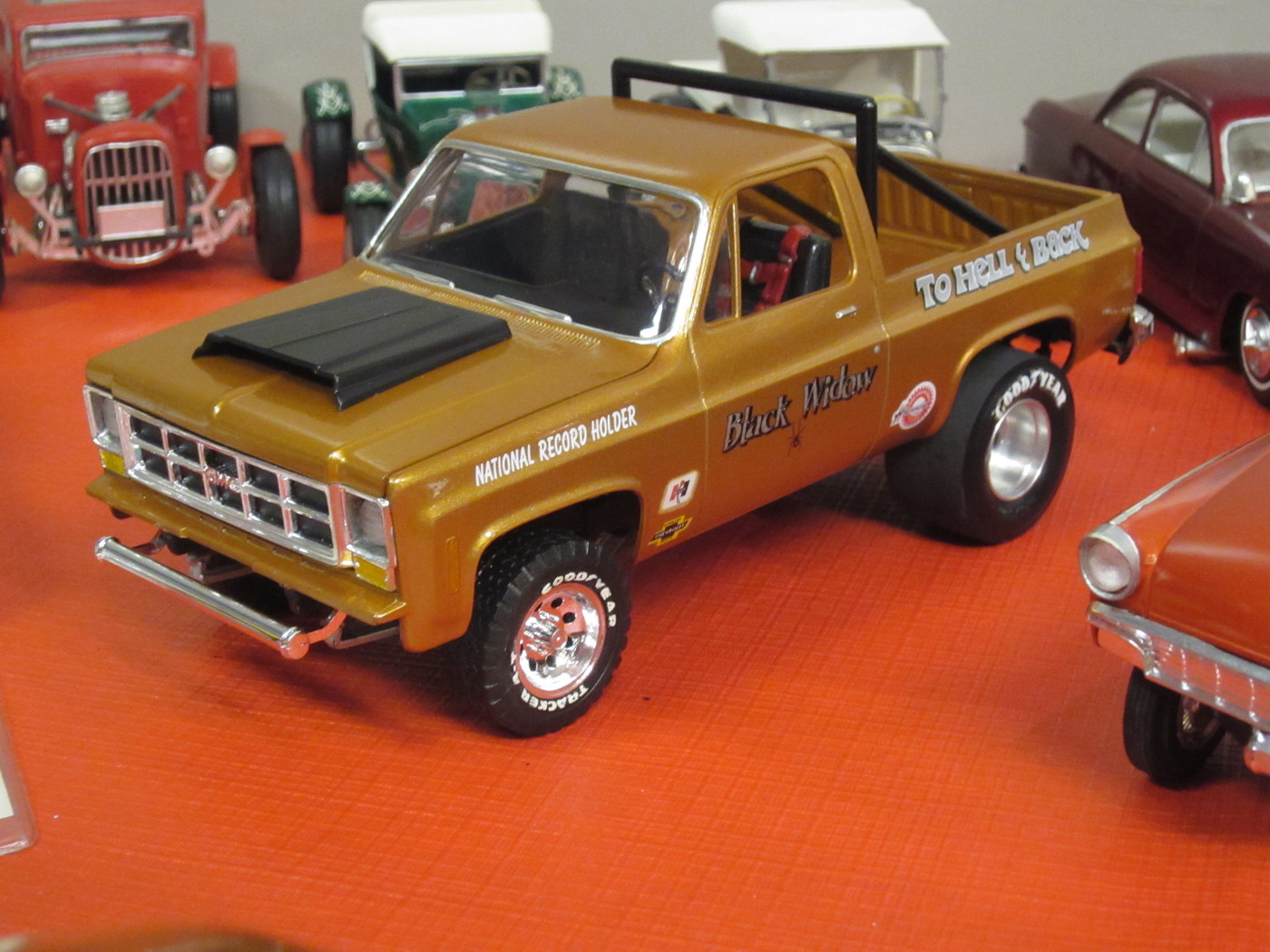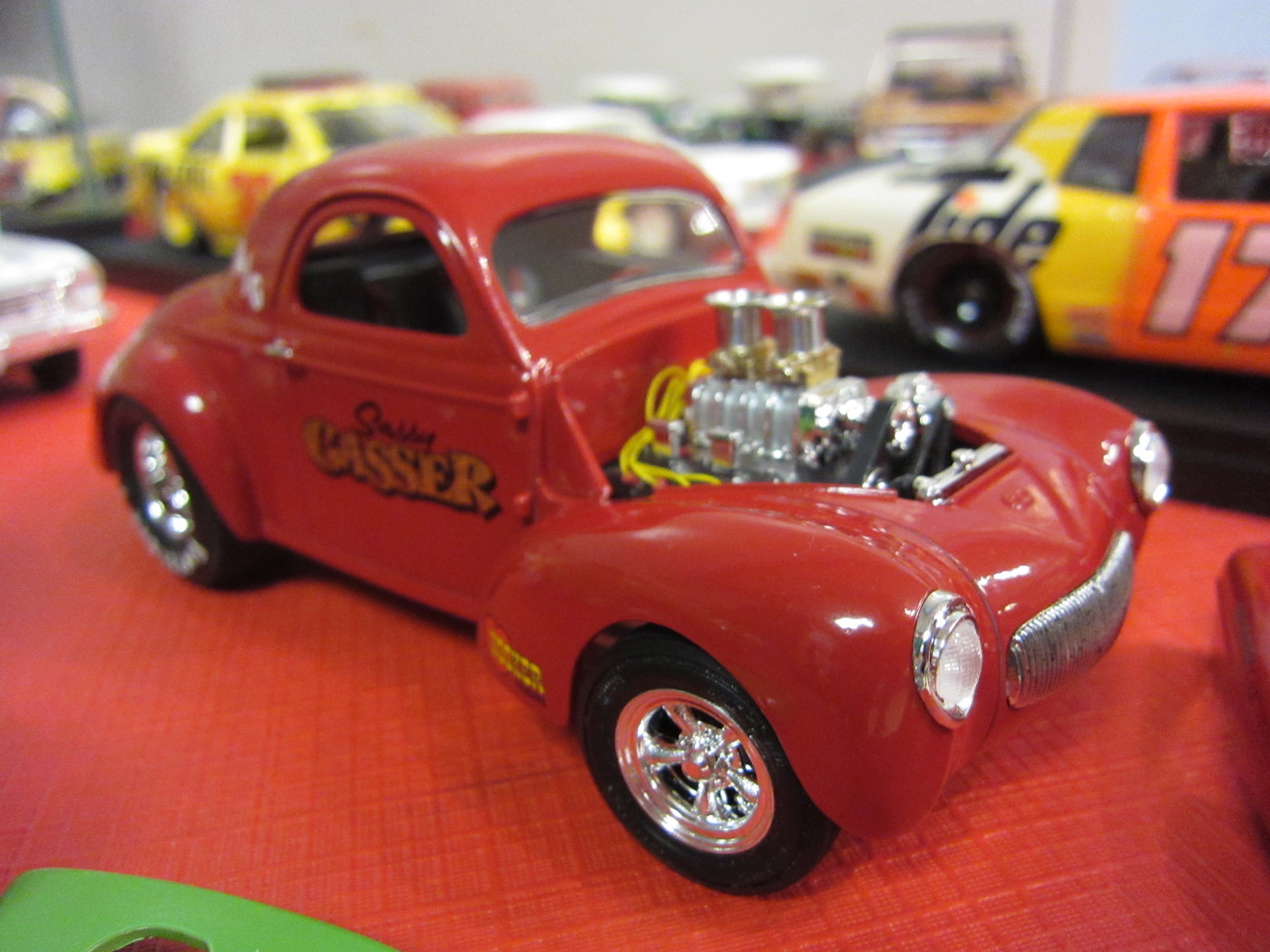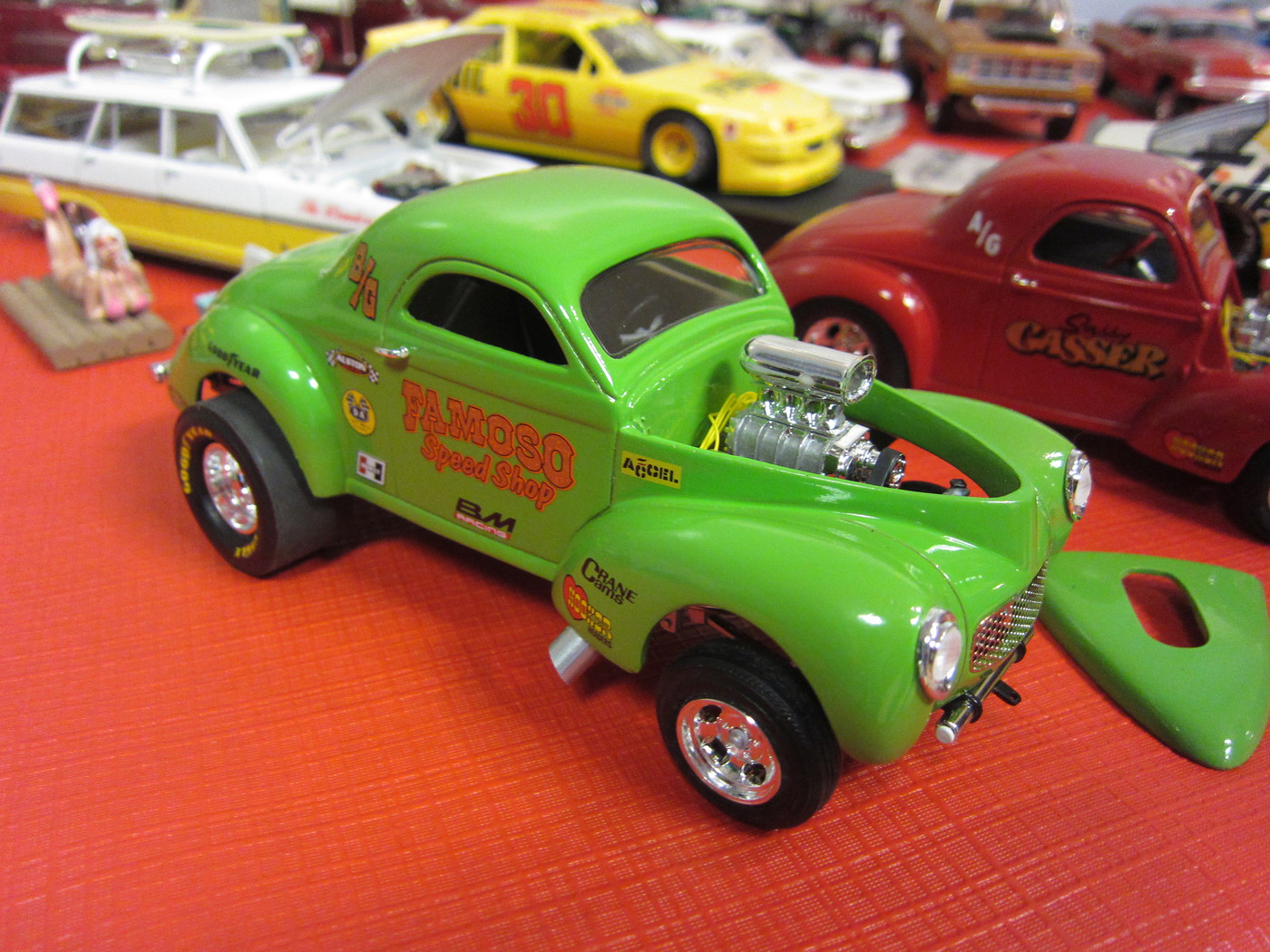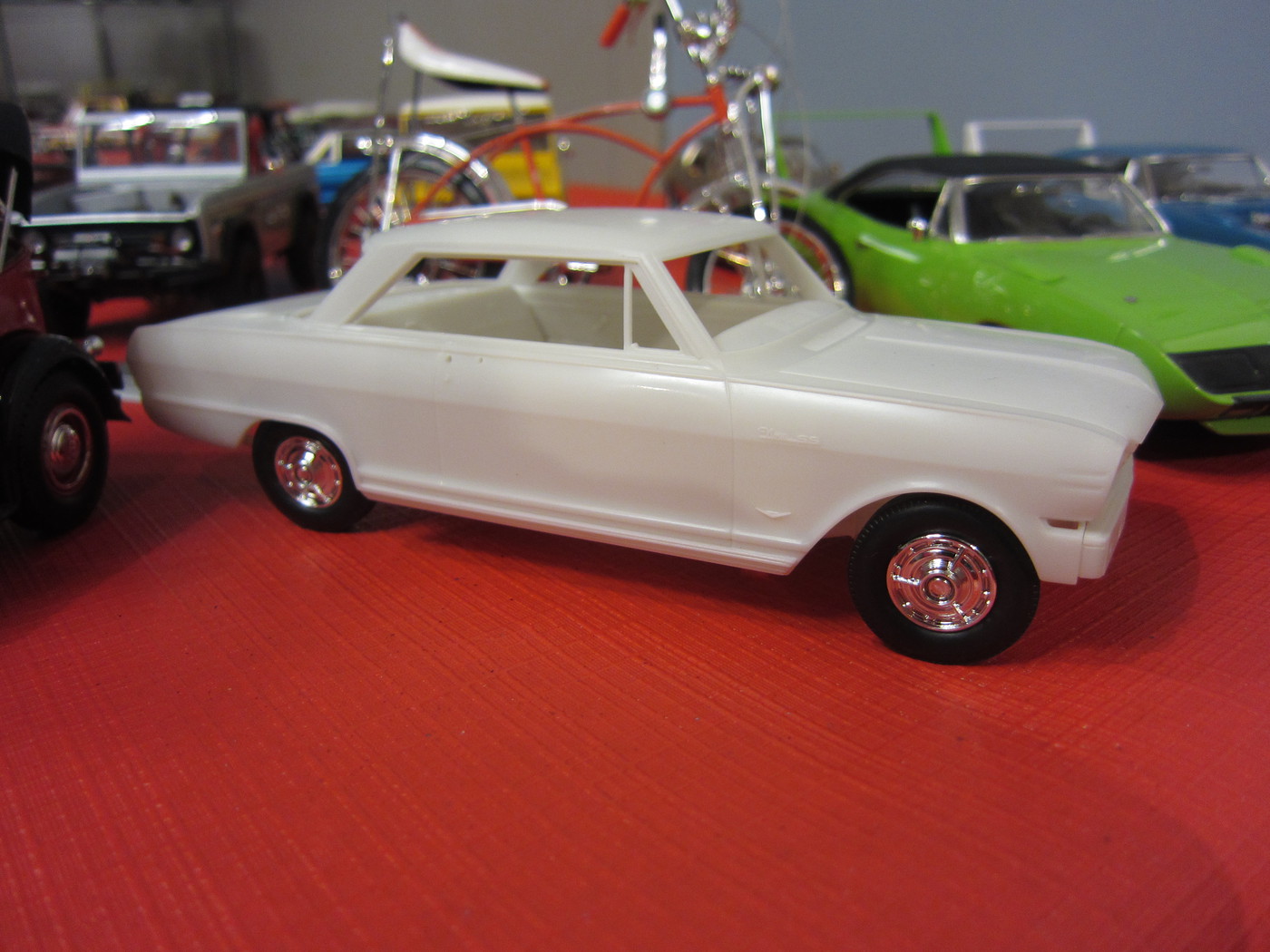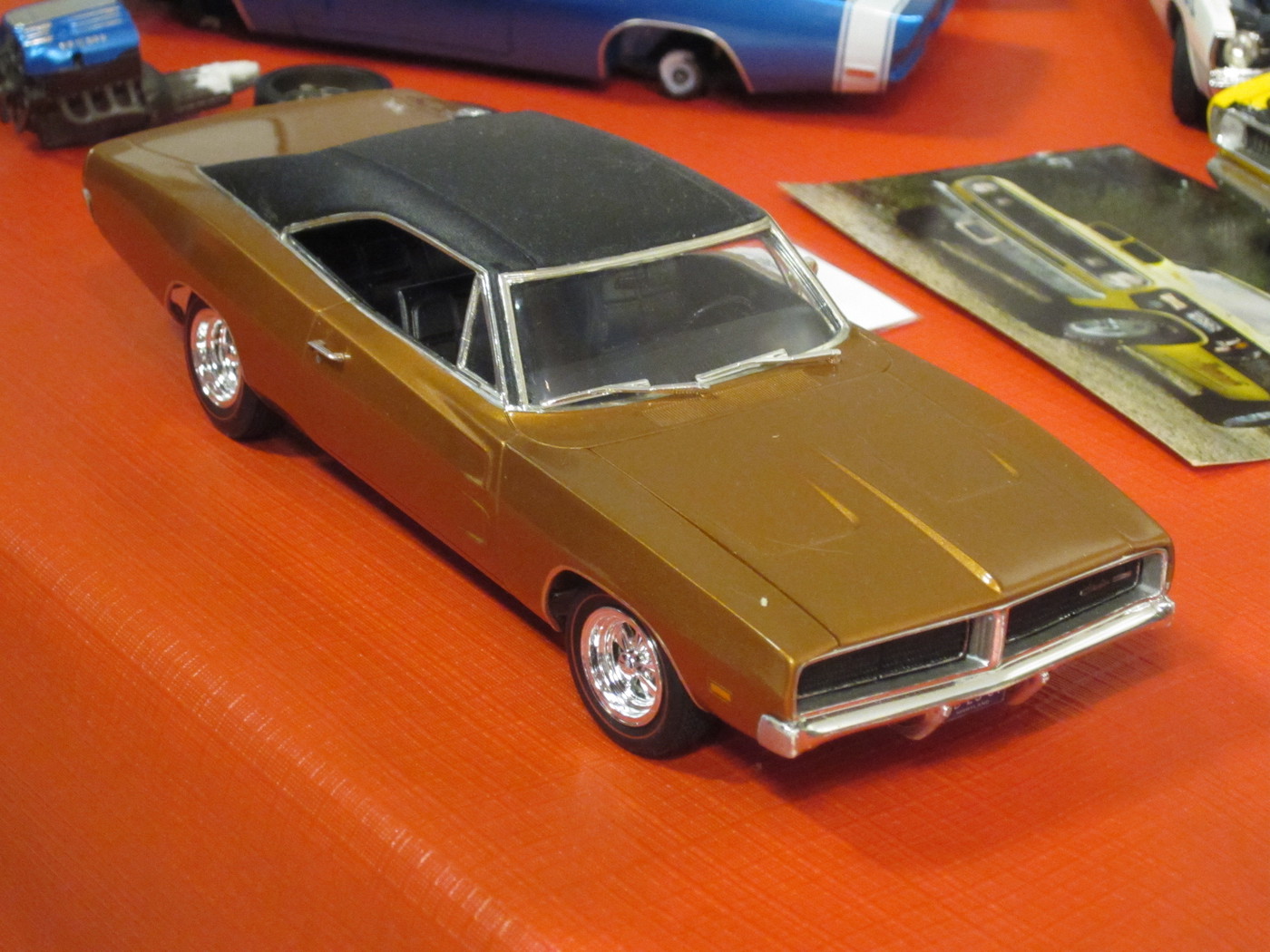 There were some really neat new products on display, too.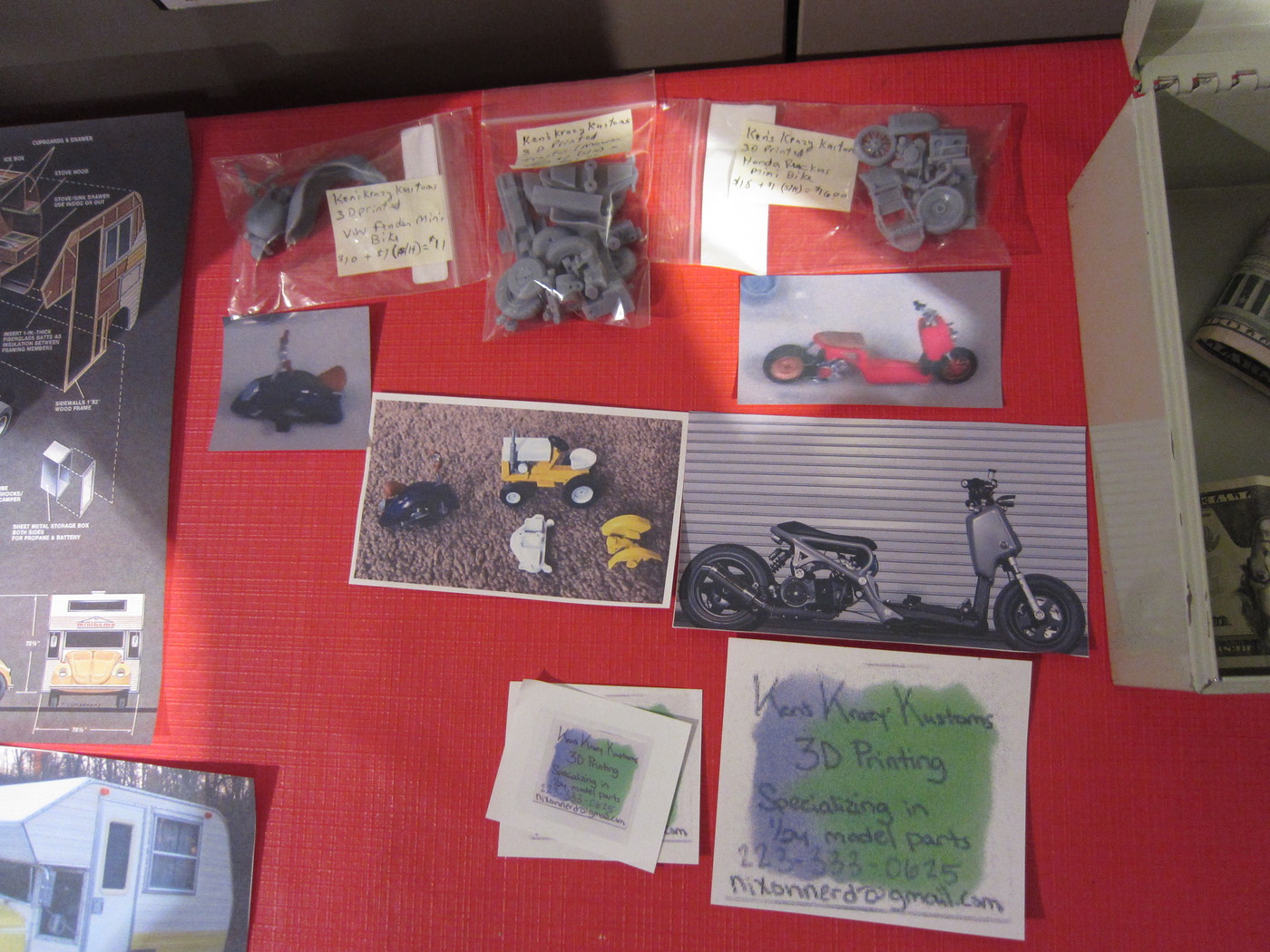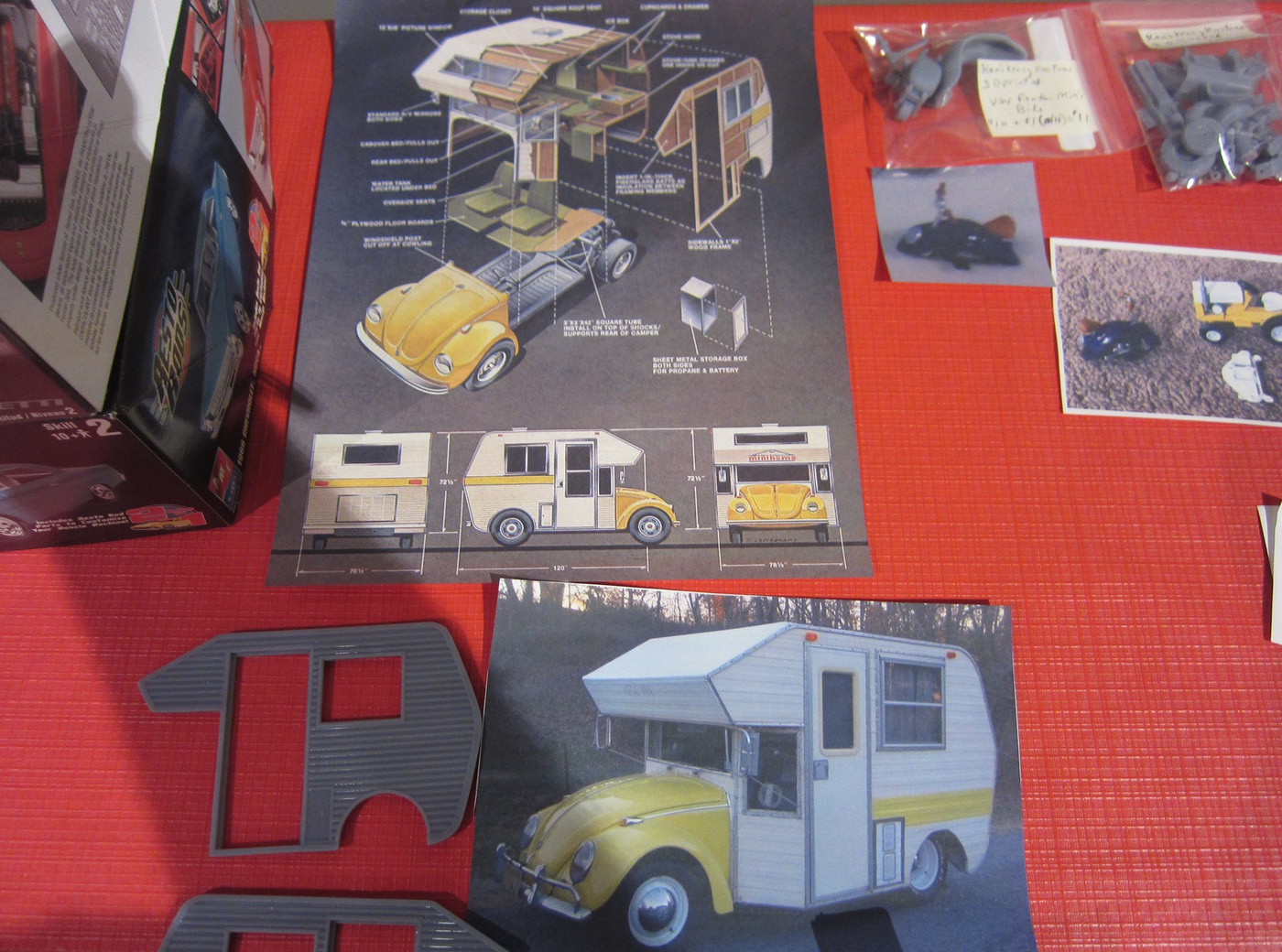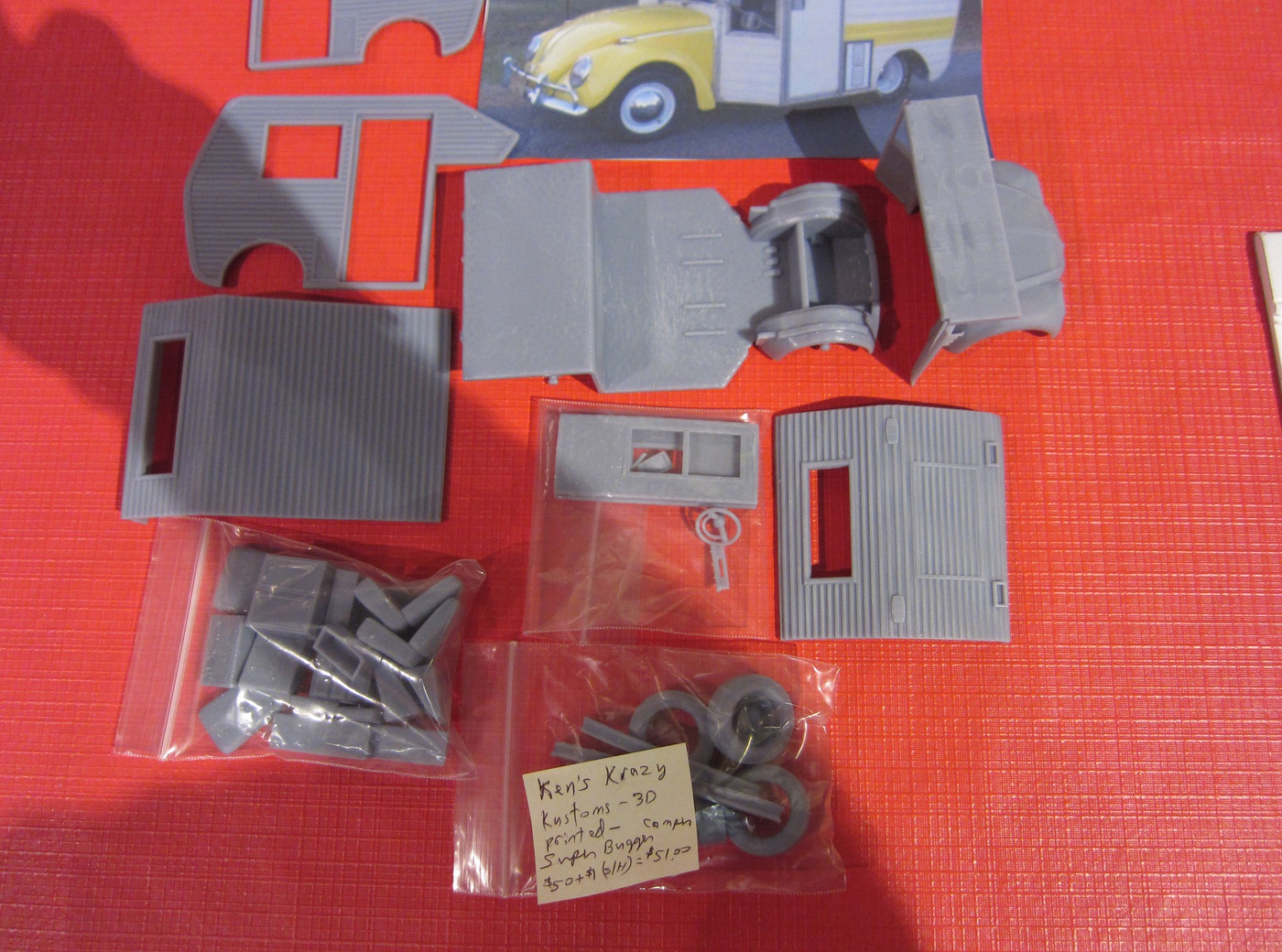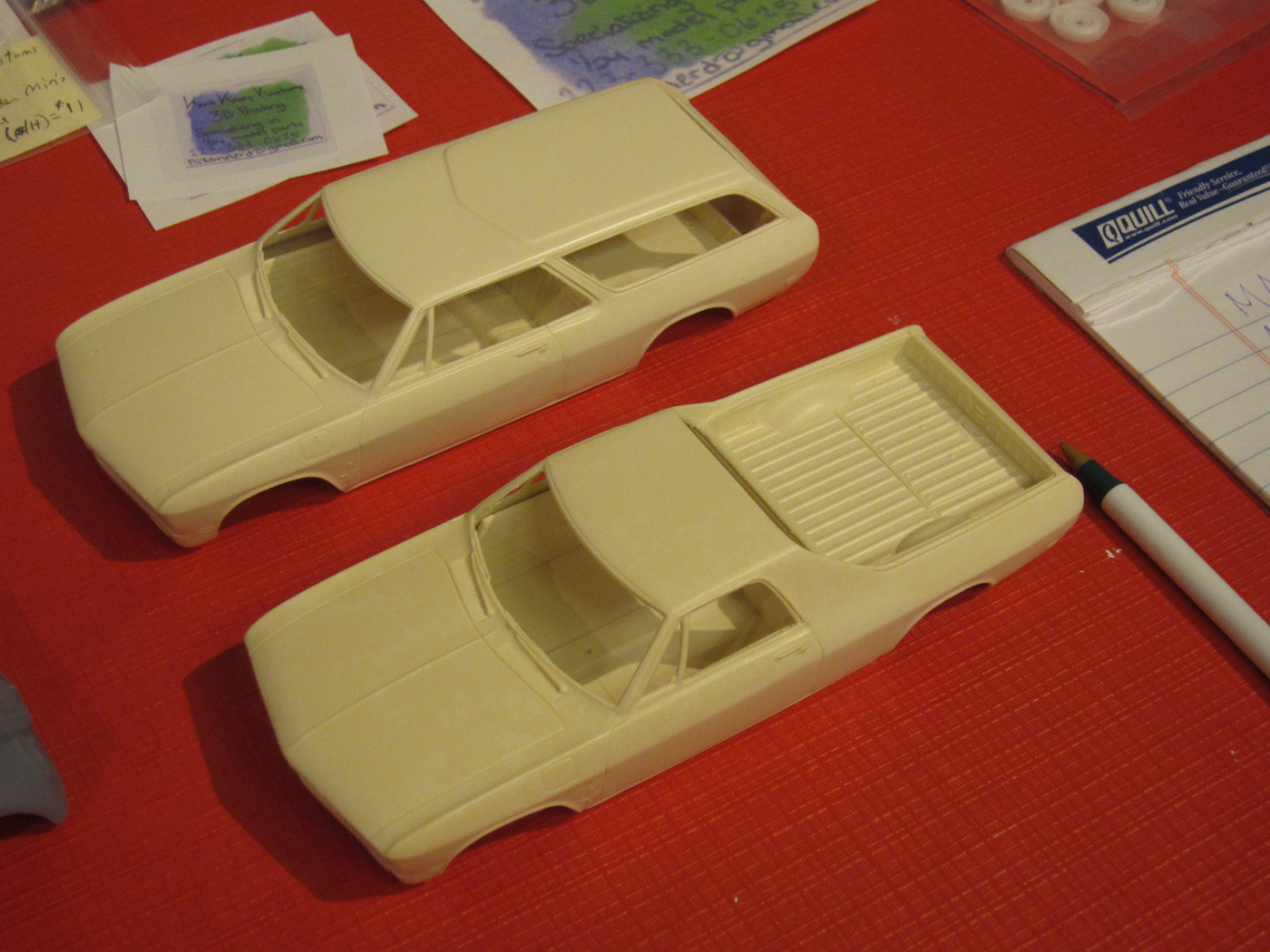 The raffle table was well stocked.

Some of the action: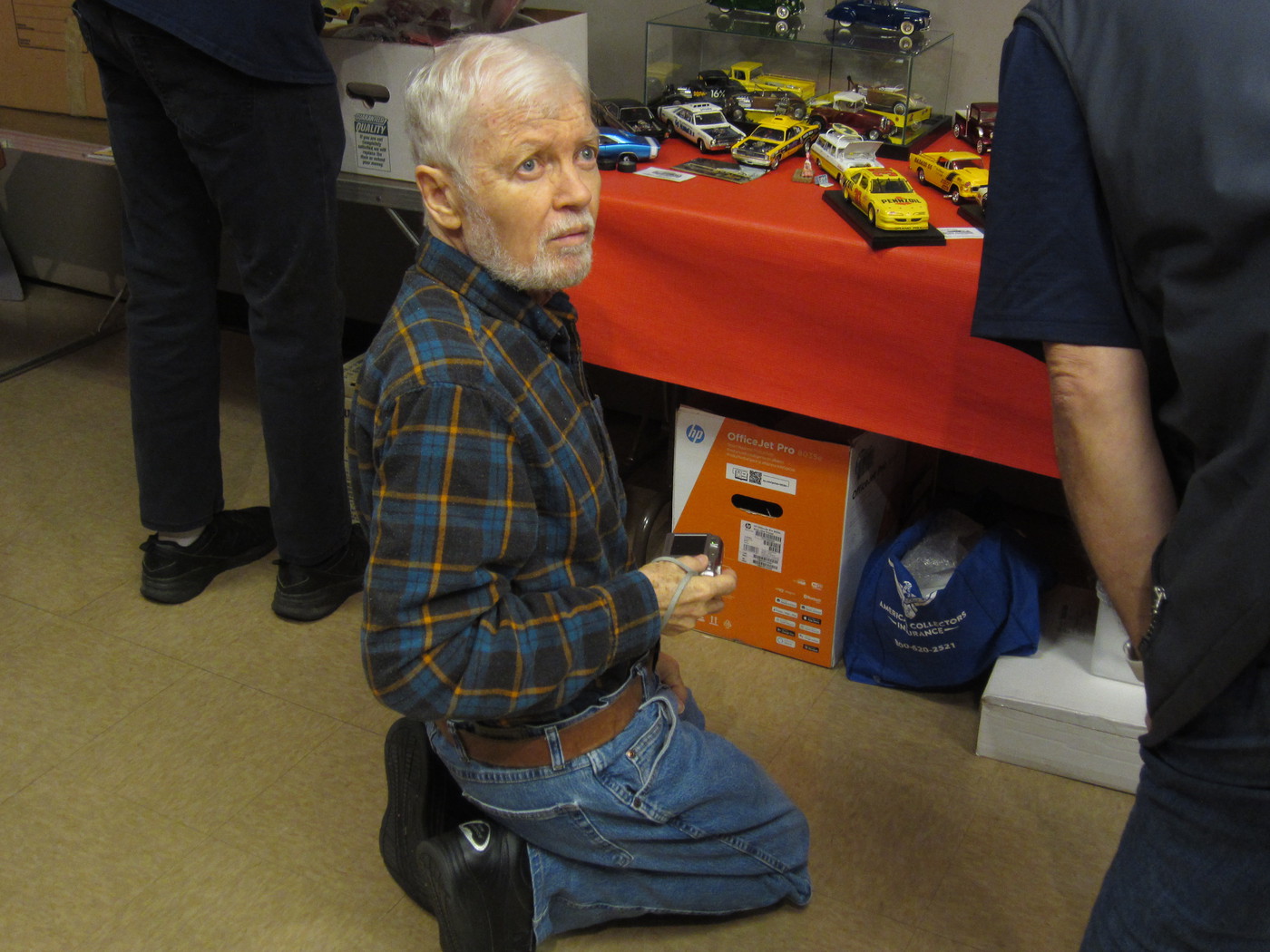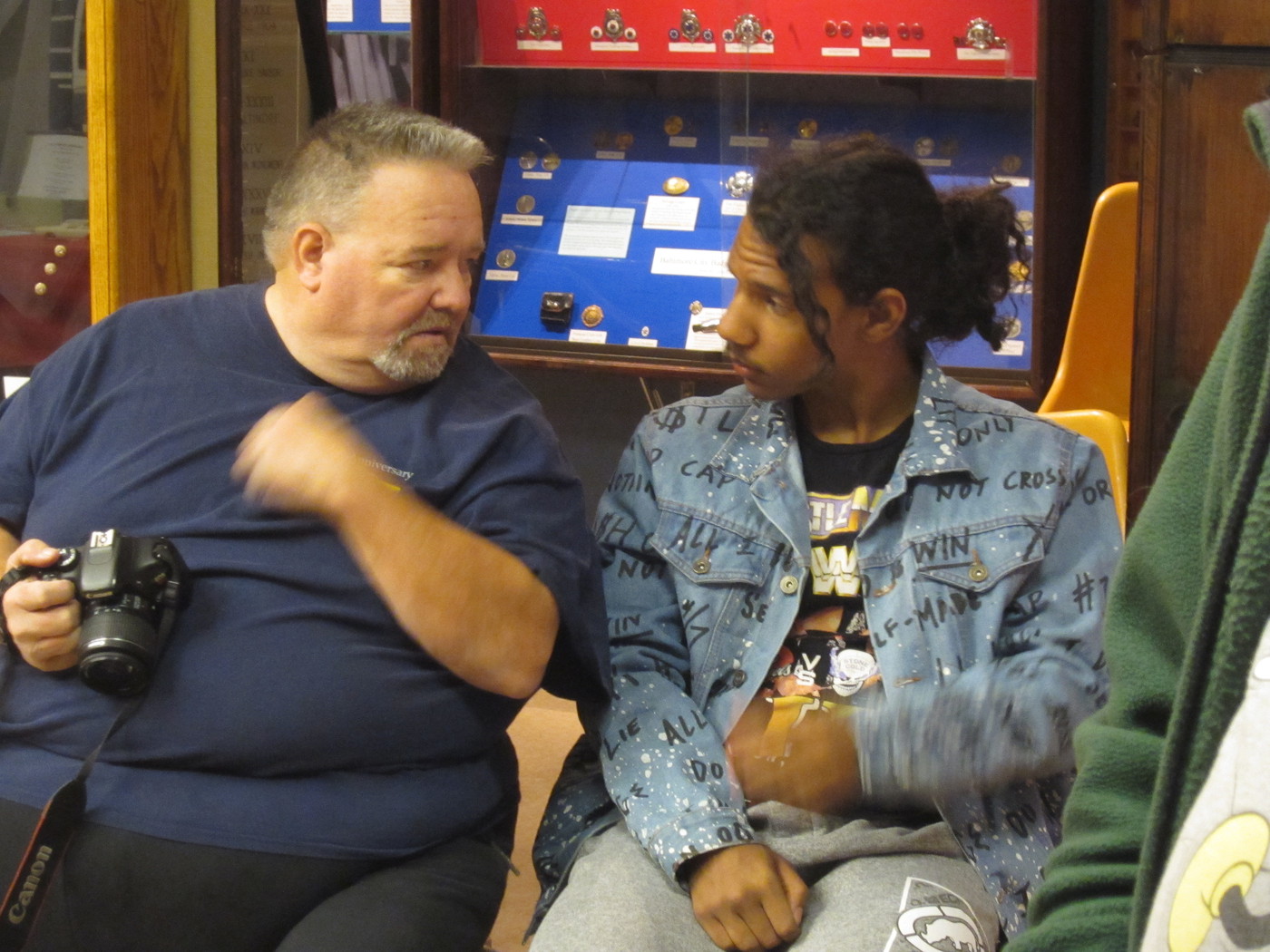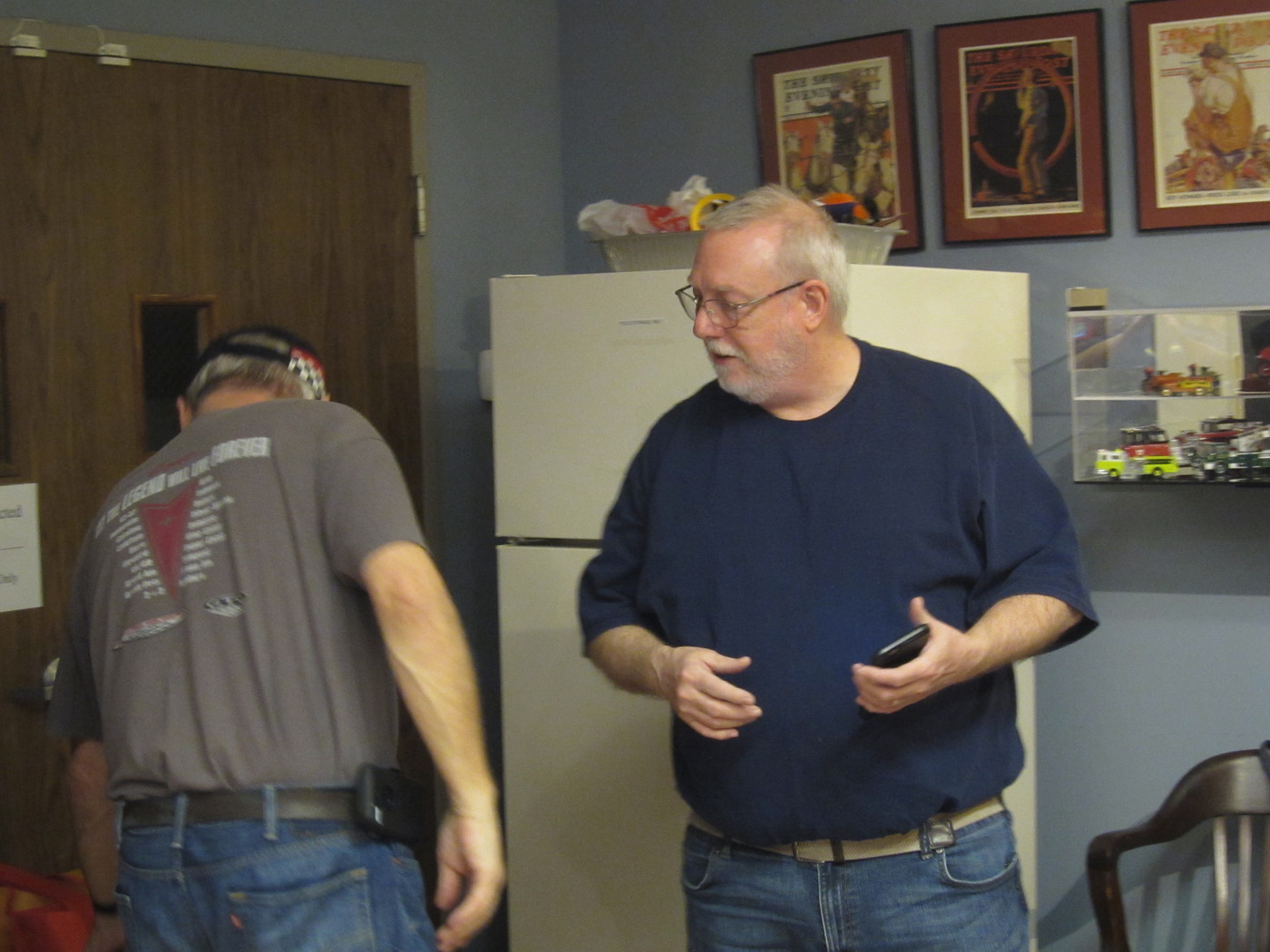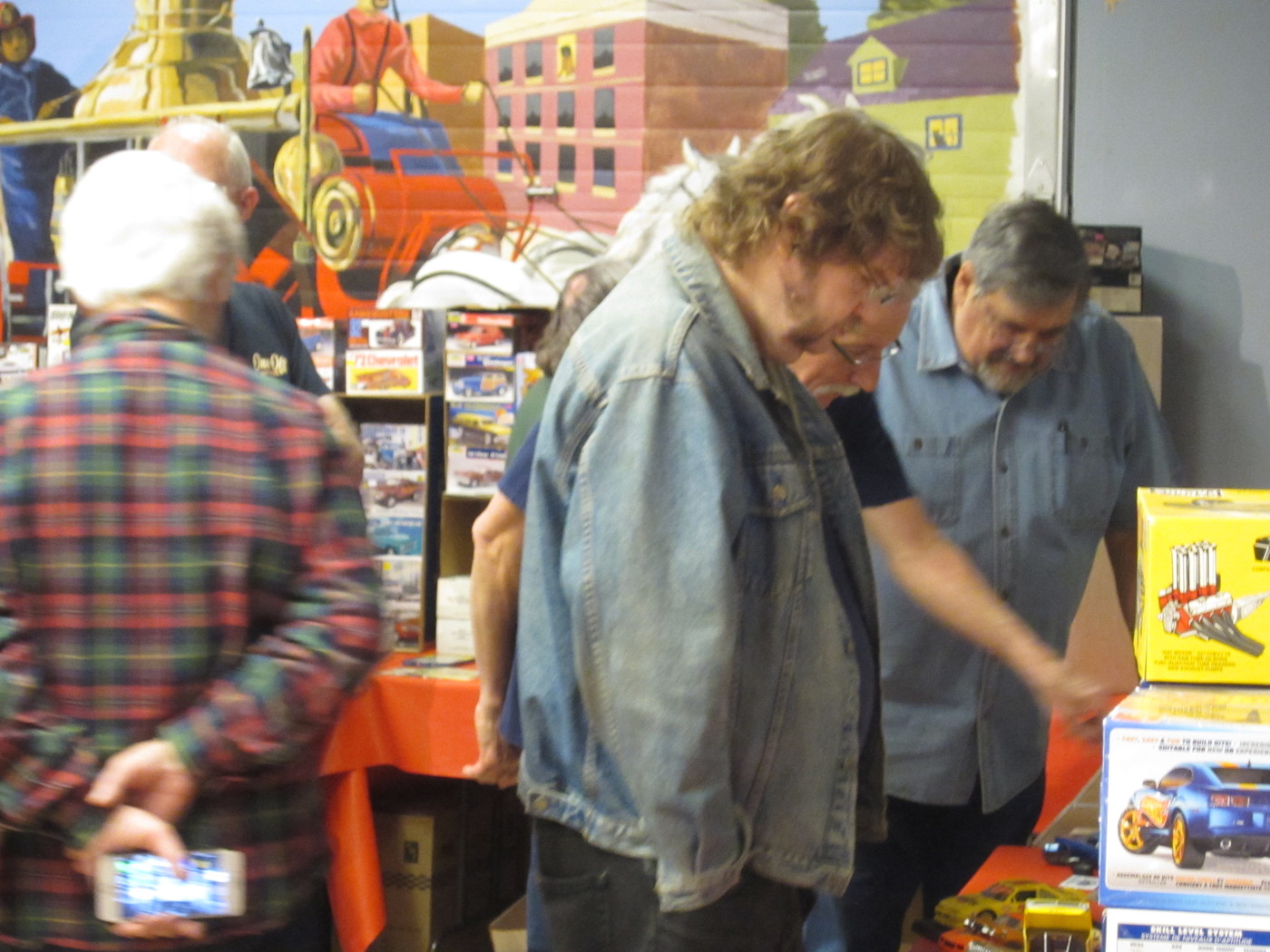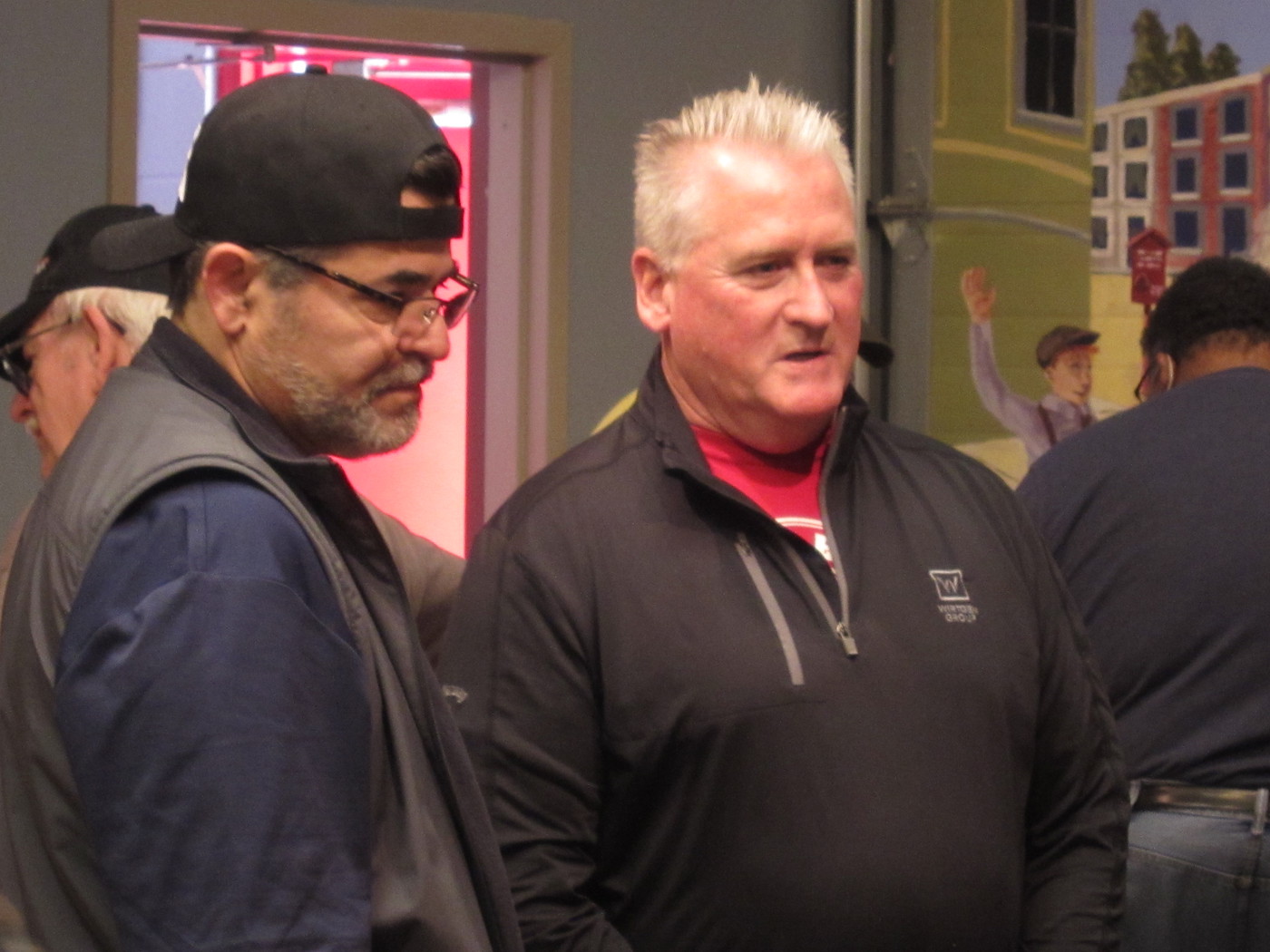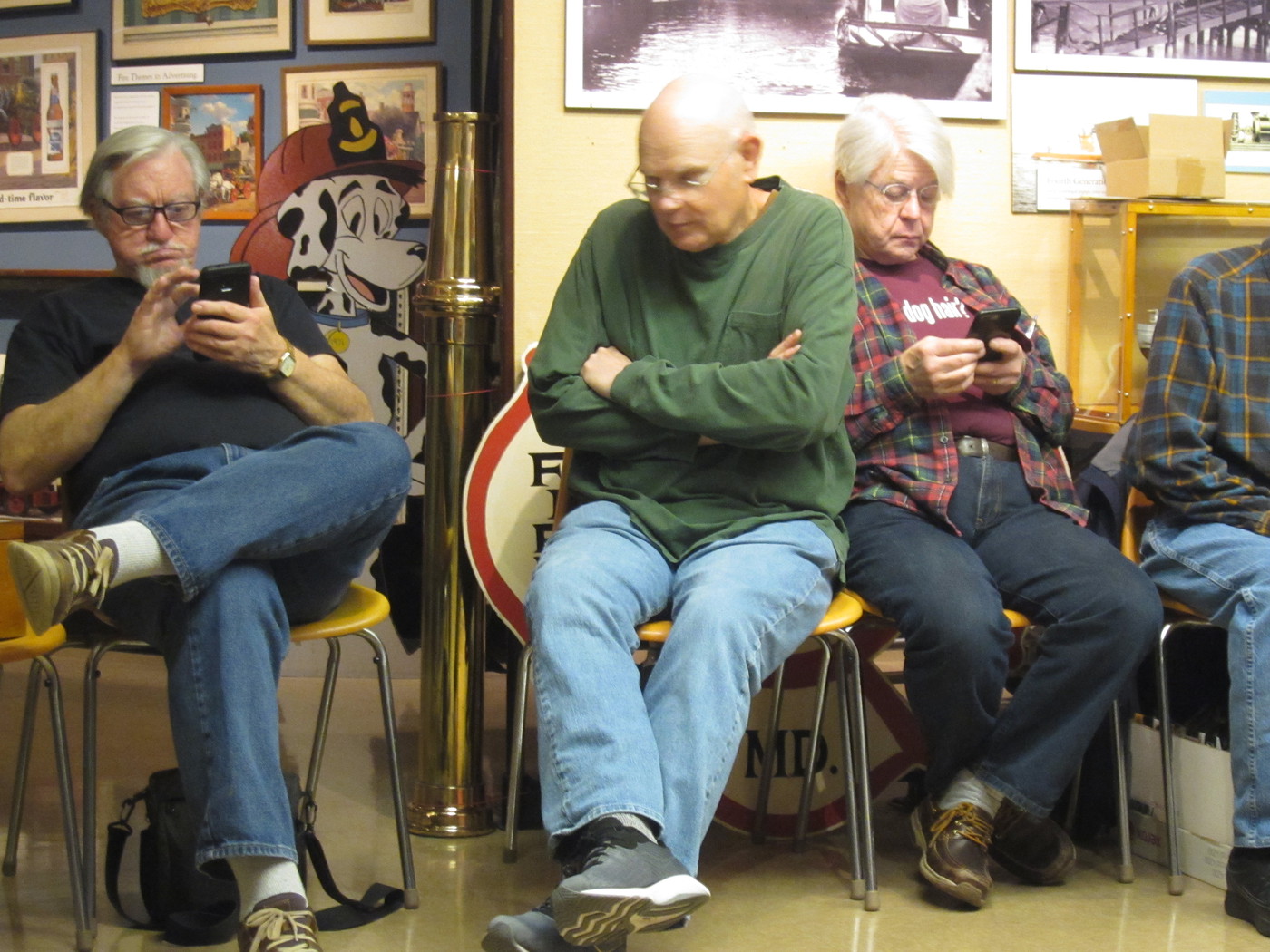 Since we can't have shared food at the Fire Museum, this month we'll enjoy some virtual Easter cookies.

You can see even more photos of this month's meeting at:
https://public.fotki.com/partsbox/model-car-shows/2022-04-april-mama-/ and
https://mamaprez.fotki.com/model-club-meetings-2022/mama-meeting-4162022/