December 16th is our annual Holiday Pot-Luck Feast meeting! Bring a dish to share and big appetite! We've always had a wonderful variety of pleasing aromas, colors, and tastes in the past, let's do it again this year!
to MAMA's Diner, the official home of the Maryland Automotive Modelers' Association (MAMA), where we serve entrees of fun, friendship, and model cars.
MAMA's current leadership team is:
President: Tim Powers
Vice-President: Dave Toups
Treasurer: Matt Guilfoyle
Newsletter Editor: Tim Sickle

Notes from the MAMA President:

Look what you guys did to my car!!!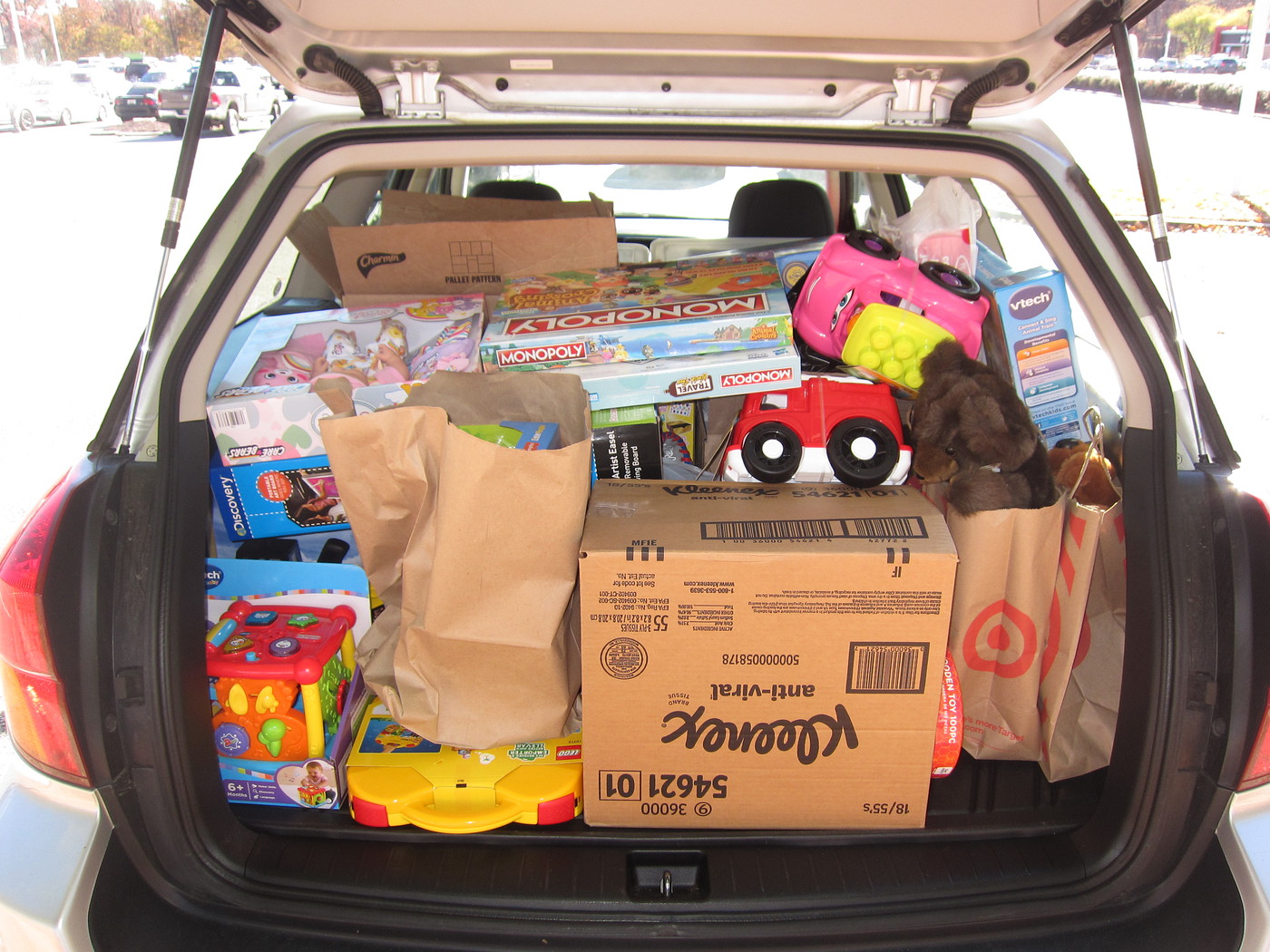 You caring and generous members of MAMA packed it full of toys for our annual Toys for Tots Drive - that's what you did to it! And am I grateful that you care enough to donate so much!
Thank you all so very much for your most generous contributions. These toys really willl make a real difference in many deserving children's lives. You should have seen the expressions on the faces of the kind folks at the Sanders Diamond Jewlers Toys for Tots drop-off center at 3820 Mountain Road in Pasadena when I opened my wagon's tailgate and they realized we'd overwhelm the collection boxes they had set out. As soon ast the manager saw all these toys, she remembered me from last year's drop off.
Every year the charitable members of MAMA demonstrate enormous generosity in giving toys, games, and books to disadvantaged children. We understand that it gets harder to donate year, so we greatly appreciate your caring and efforts.
Last year was a record-breaking year for the Toys for Tots campain. They distrbuted more than 24.4 million toys to 9.9 million disadvantaged children. It's a wonderful feeling to know that MAMA was able to be a part of such an unprecedented achievement.
During the meeting I reflected a bit on the fact that that one year ago we held our last meeting in the deeply interesting and educational Fire Museum of Maryland which collects, preserves, displays, and teaches people about wagons, trucks, equipment, and other artifacts from the history of firefighting in Maryland. The reality was that with Covid concerns waning, more and more members had begun attending meetings more regularly and we were gaining new new members - we just outgrew the museum's meeting space. Thanks to tenacious effort by our treasurer, Matt Guilfoyle, the Salaried Employees Association Union Hall, which is large enough for us to continue growing for years to come, opened its doors to us.
Next month's meeting will be our annual Holiday Celebration Pot-Luck Feast. Bring some food to share and come hungry! We've always lots of good eats in the past, let do it again!
Please continue to keep the people of the Ukraine in your thoughts and prayers as Russia's senseless war on them drags on.
November Meeting Photos:
For those members who cannot make it to a meeting in person for whatever reason, we mainatin the psuedo-virtual aspect of the web site. Any one who wants to is encouraged and welcomed to send in photos of their builds, so if we can't see you and your model cars in person at meetings, we still want to see photos of your projects here on the site. Please keep those photos and descriptions coming. Remember to send them in by the third Saturday each month.
Since Steve Buter had a wedding to attend in Baltimore and couldn't make it to the meeting this month, he sent us these photos of a somewhat intriguing model car. Steve adopted this radical custom from Rich Meany's treasure trove of built models back when we were still meeting at the fire museum. When he found it, two of the Ferrari wheels and tires were missing. The two that remained were damaged beyond repair, rendering them useless. Setev says whats intriguing about this smoothly crafted curbside custom is that the original builder is not known. Whoever it was, began their work by radically chopping an AMT 1940 Ford Sedan and then grafting it to a Ferrari body belt level down. From there, it looks like those alterations were grafted to what might be a Monogram 1937 Ford Sedan front clip. As a curbsider, ther's no interior or engine, but the Ferrari's front and rear suspensions were used. Steve adds that the only things he did to this remarkable build was put new wheels/tires on it (from partsbox stuff) and fashioned rear exhaust outlets from square plastruct. He left the original orange paint job intact, polishing it up with Novus #2. Steve hopes that folks who check our meeting coverage out will recognize this model and that maybe the original builder will reveal him/herself or be identified by someone.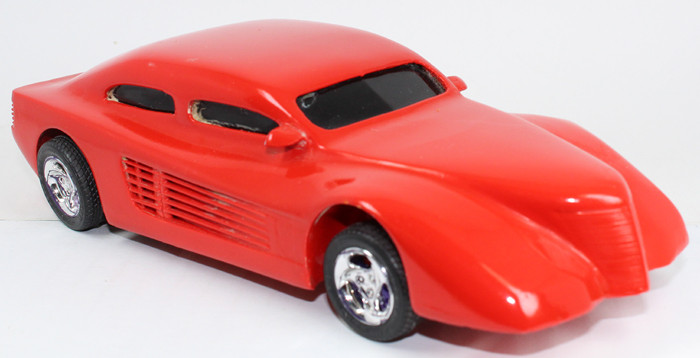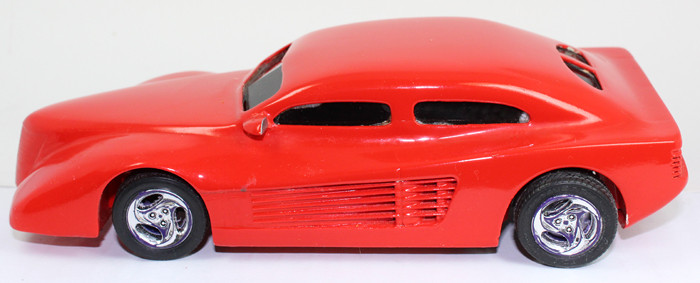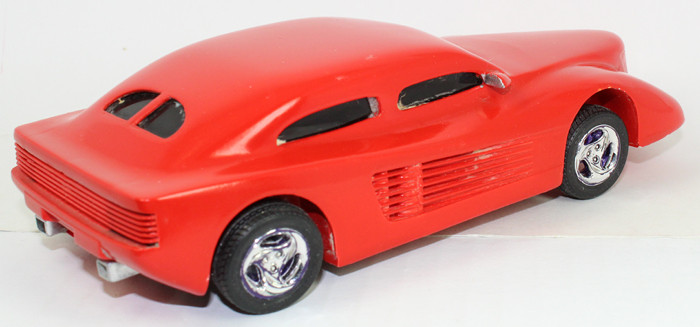 Scenes from the meeting:
Marcos Cruz completed his build of the recently released AMT 2021 Ford Bronco.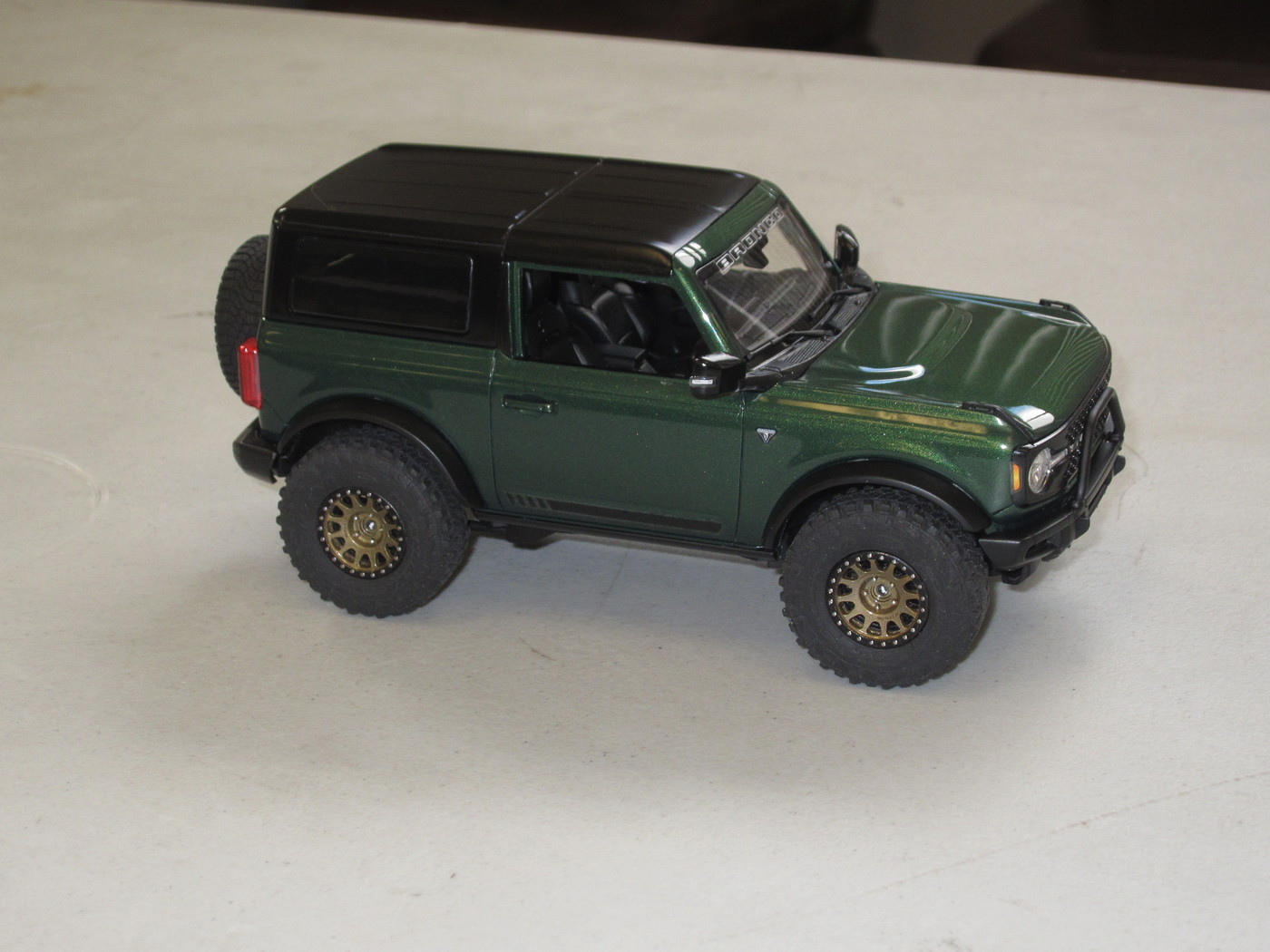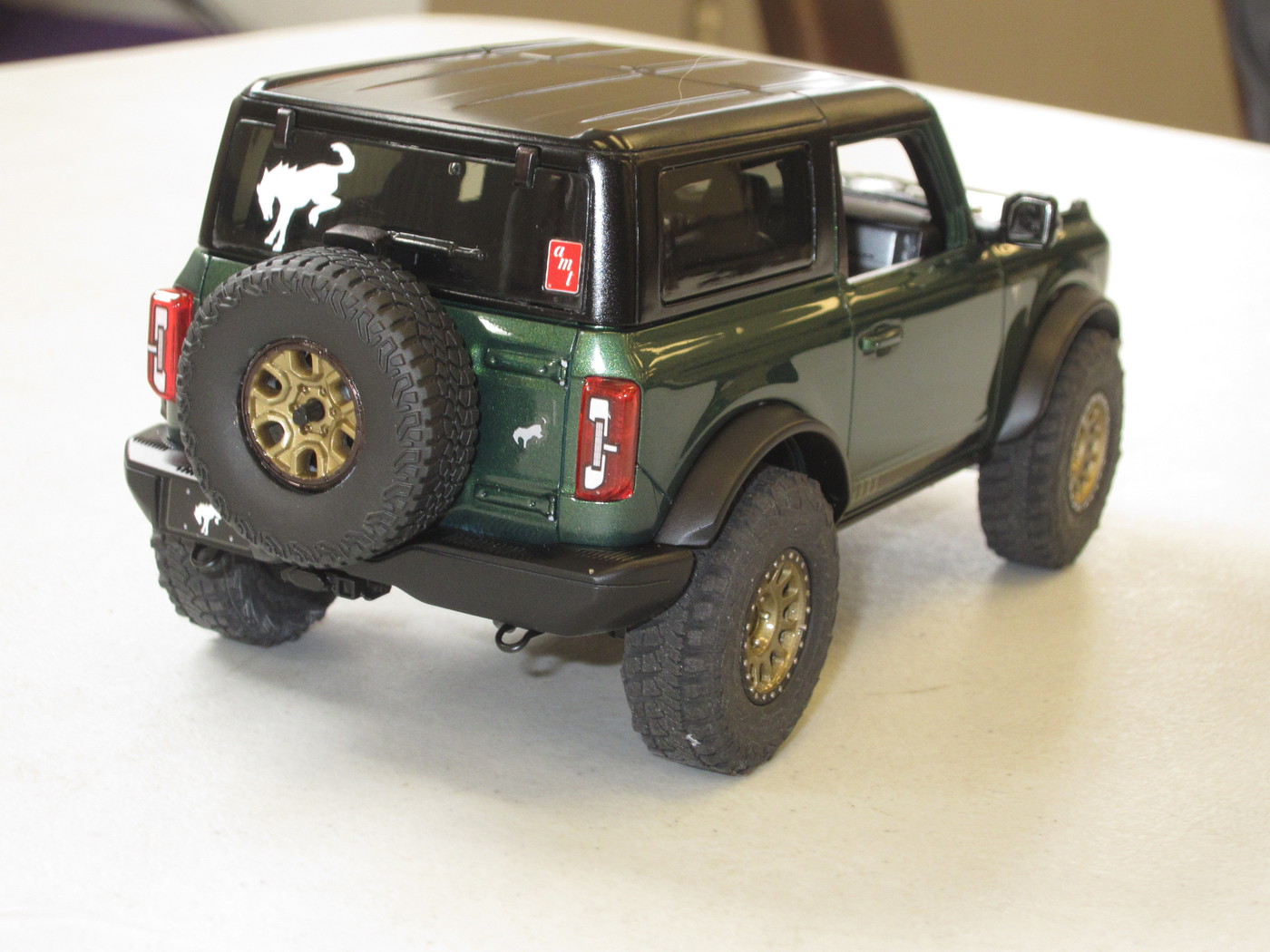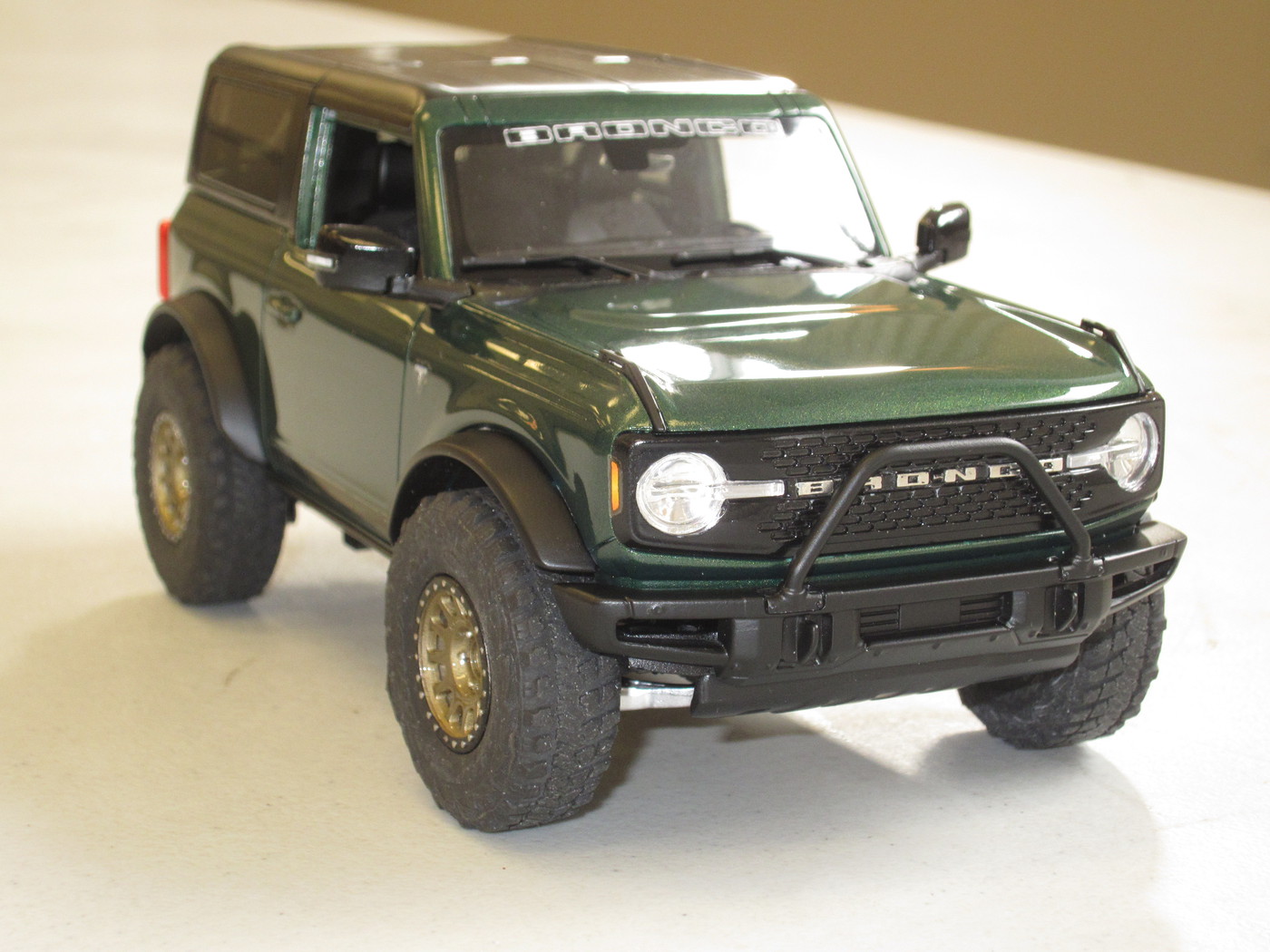 Russ Kirkpatrick built this replica of a friend's vinyl-topped Dodge Super Bee.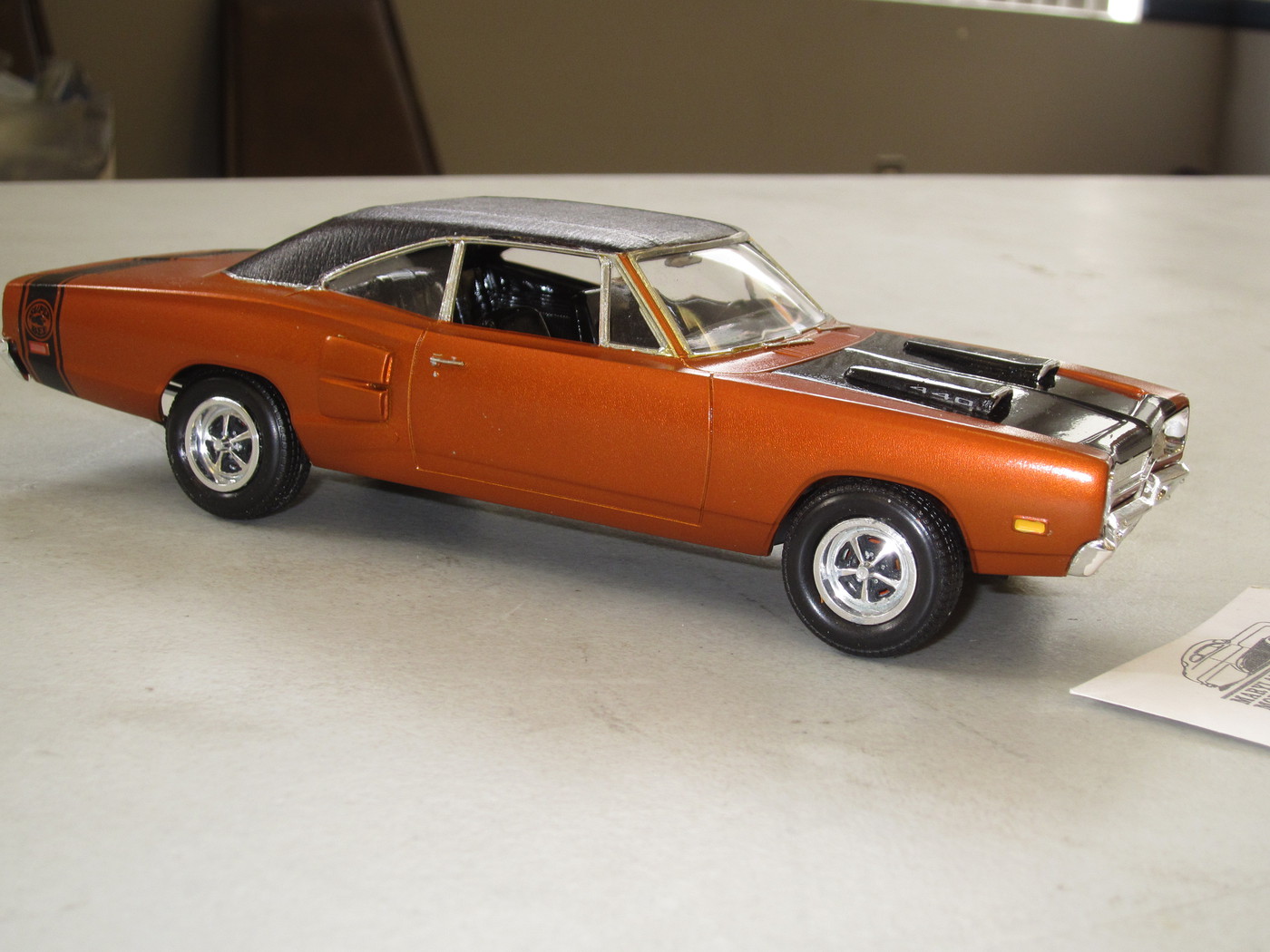 Lyle Willits dusted off a couple of of his older builds for our viewing pleasure.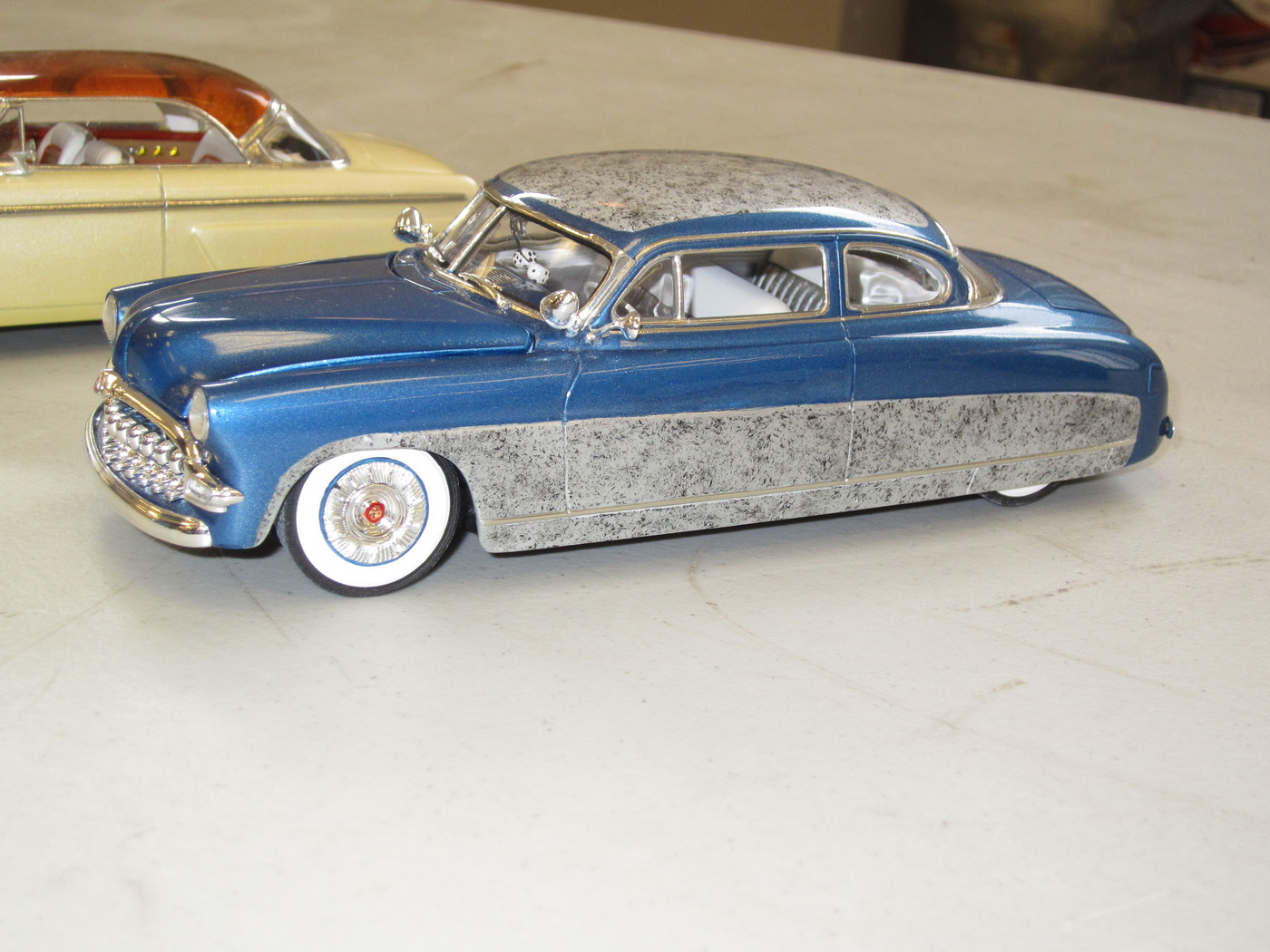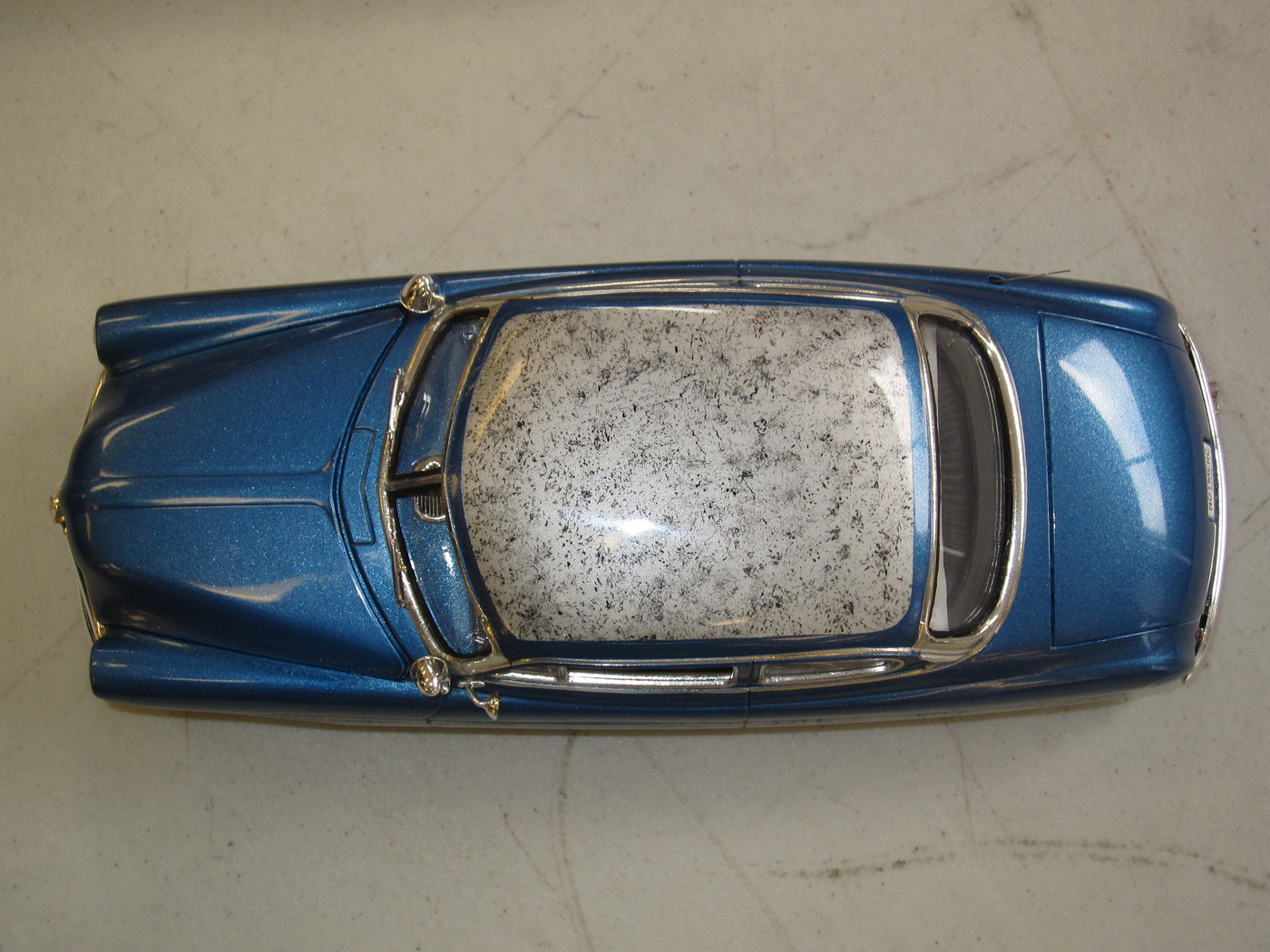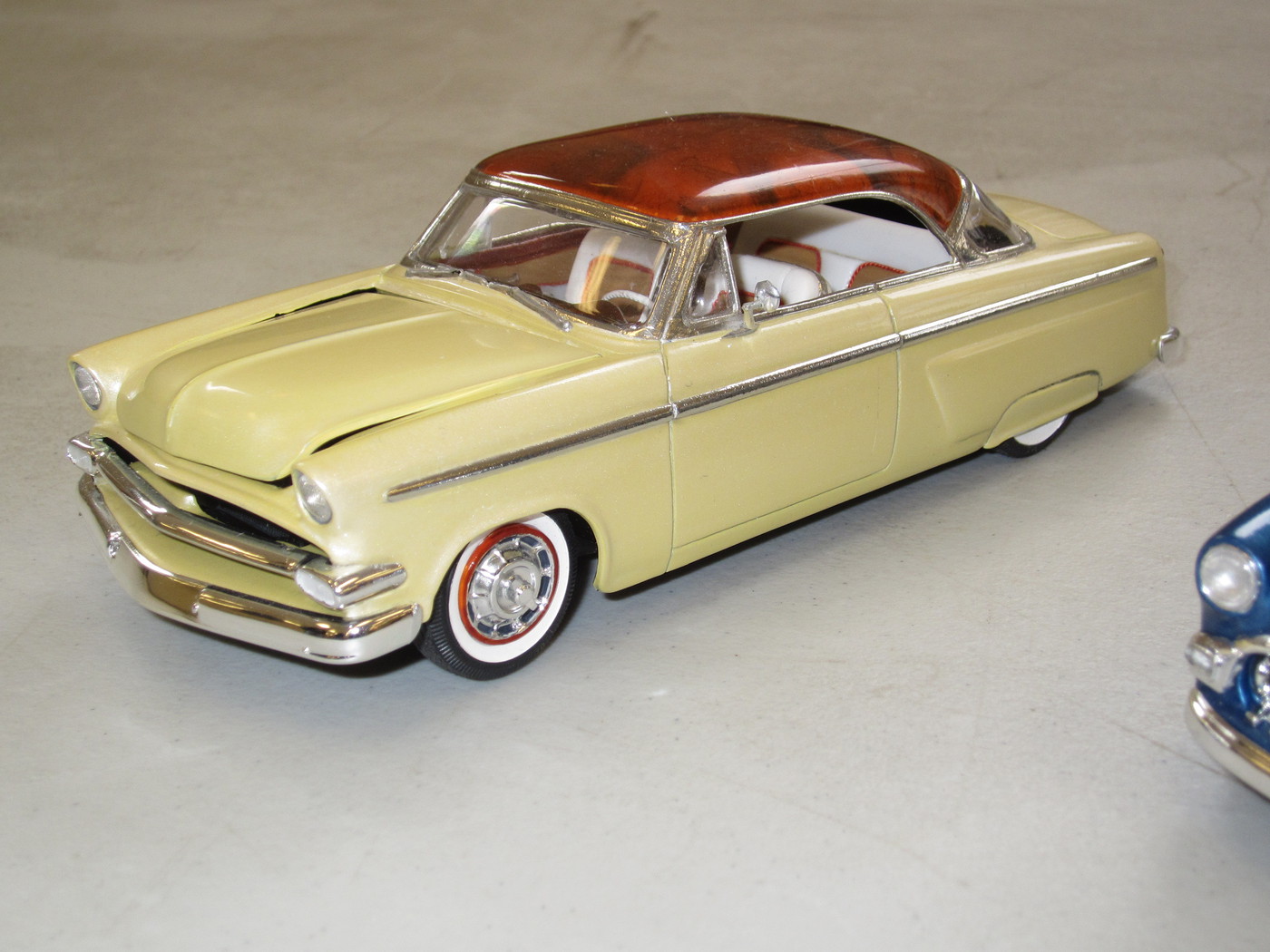 Howdy Hoffman, Jr. displayed a fine selection of models reflecting America's Big-Three auto manufacturers.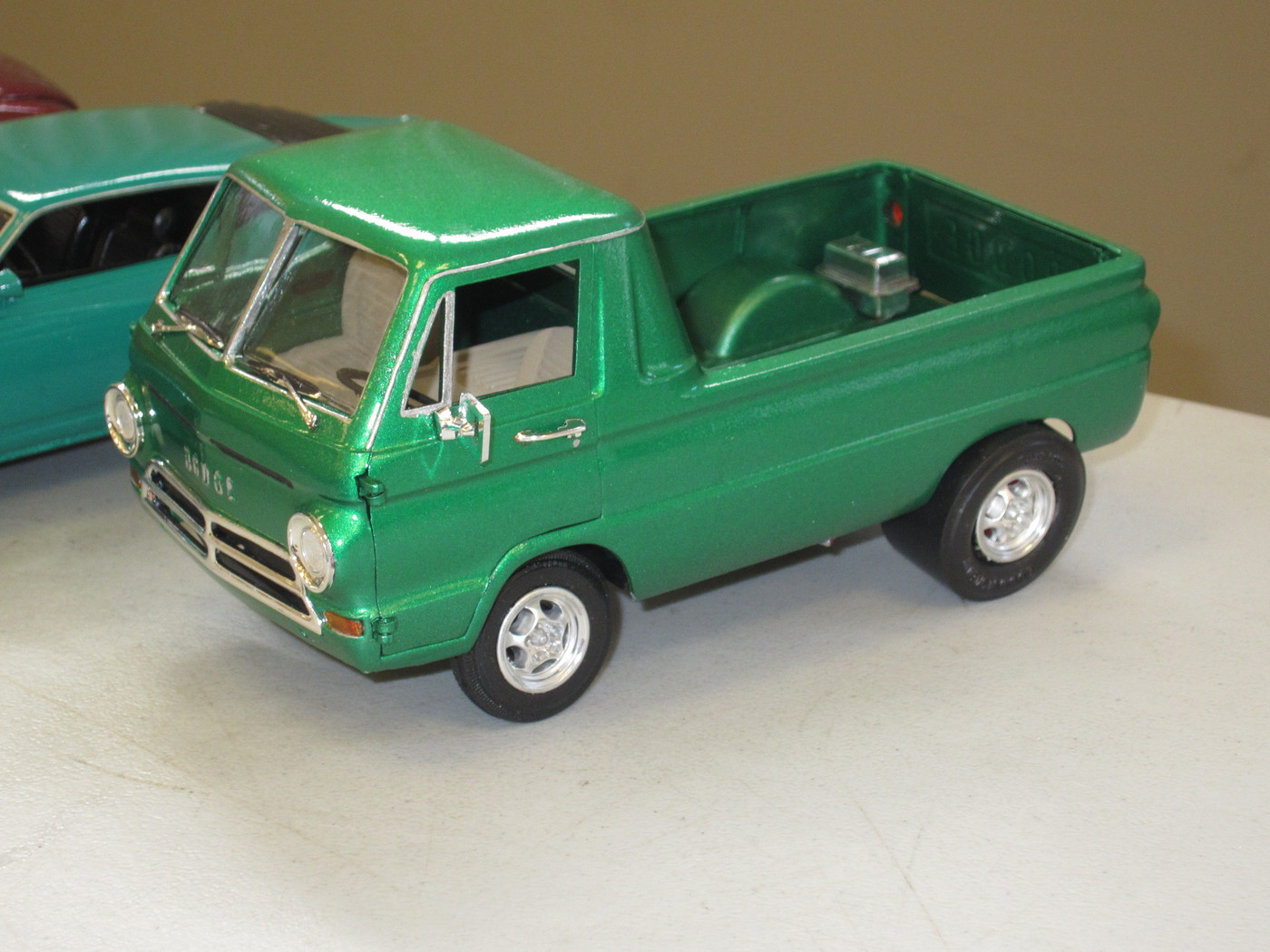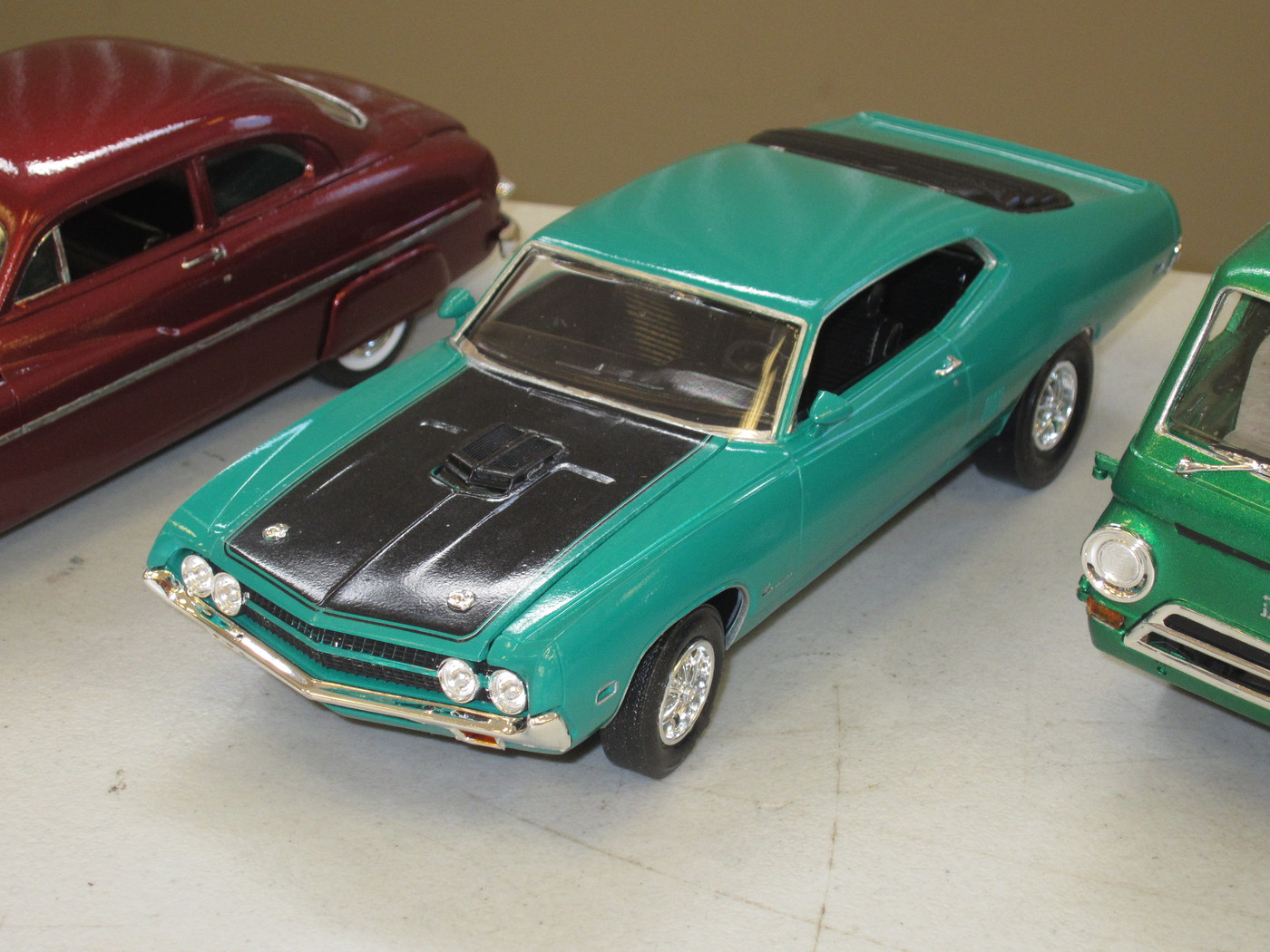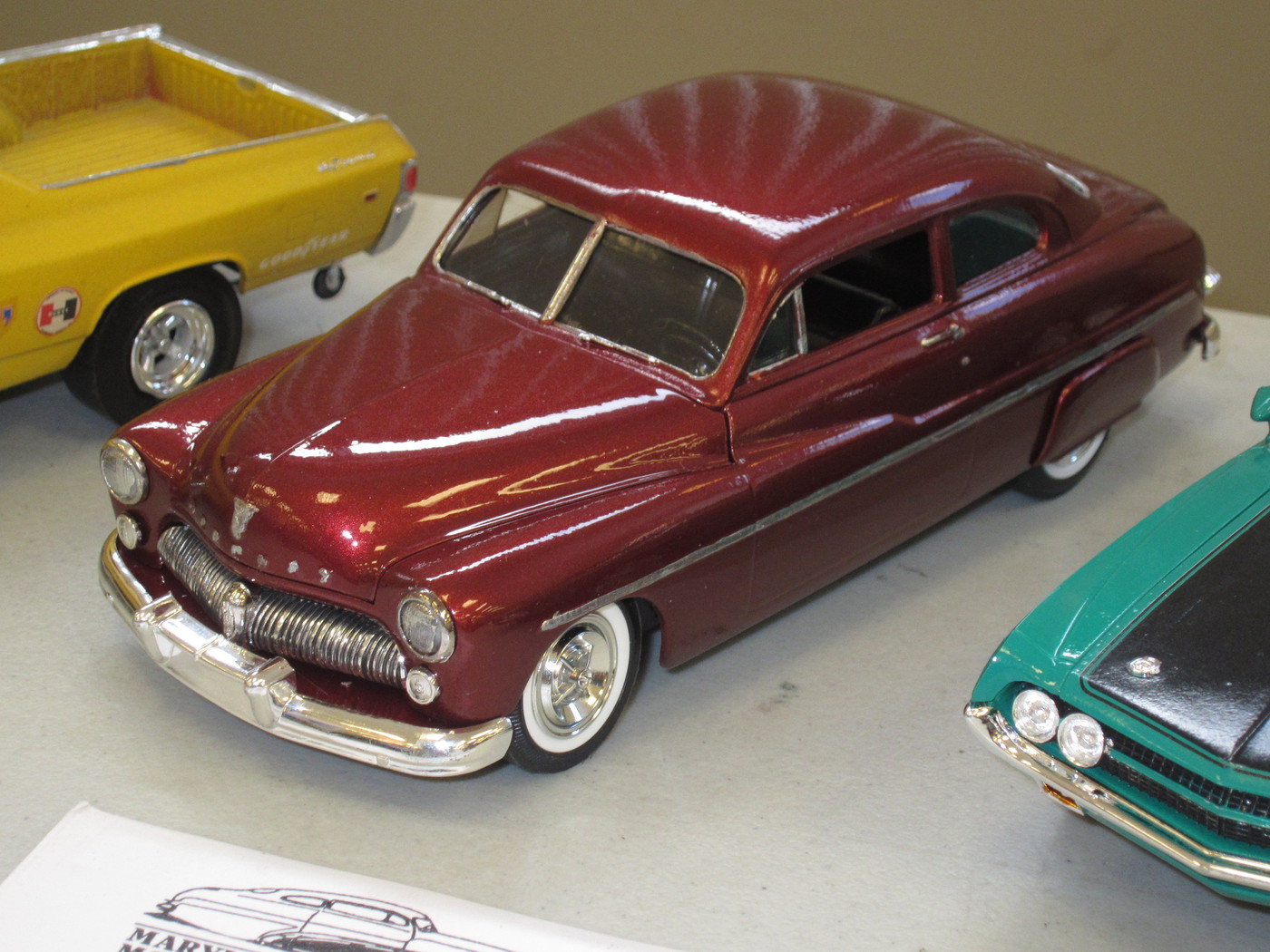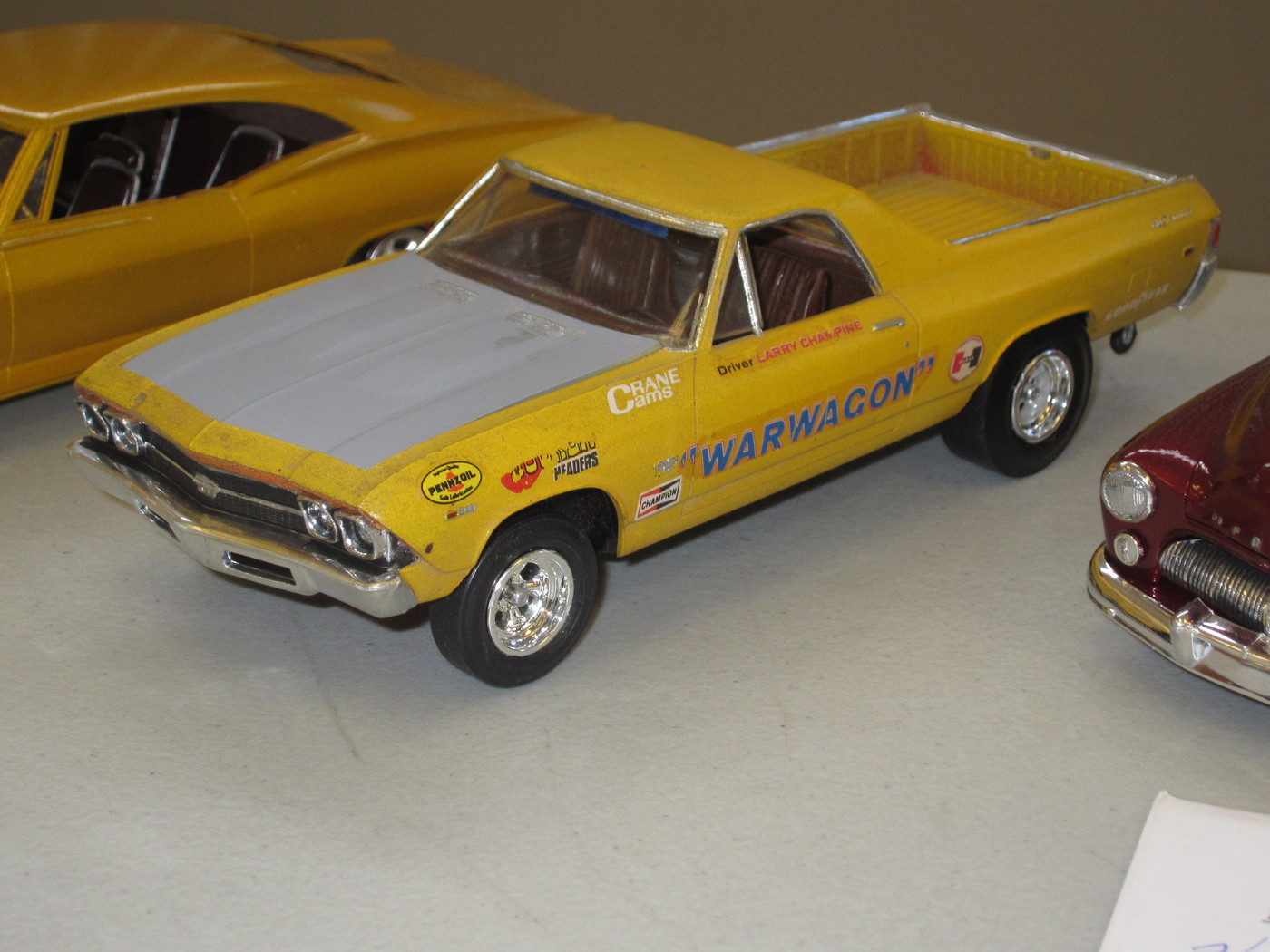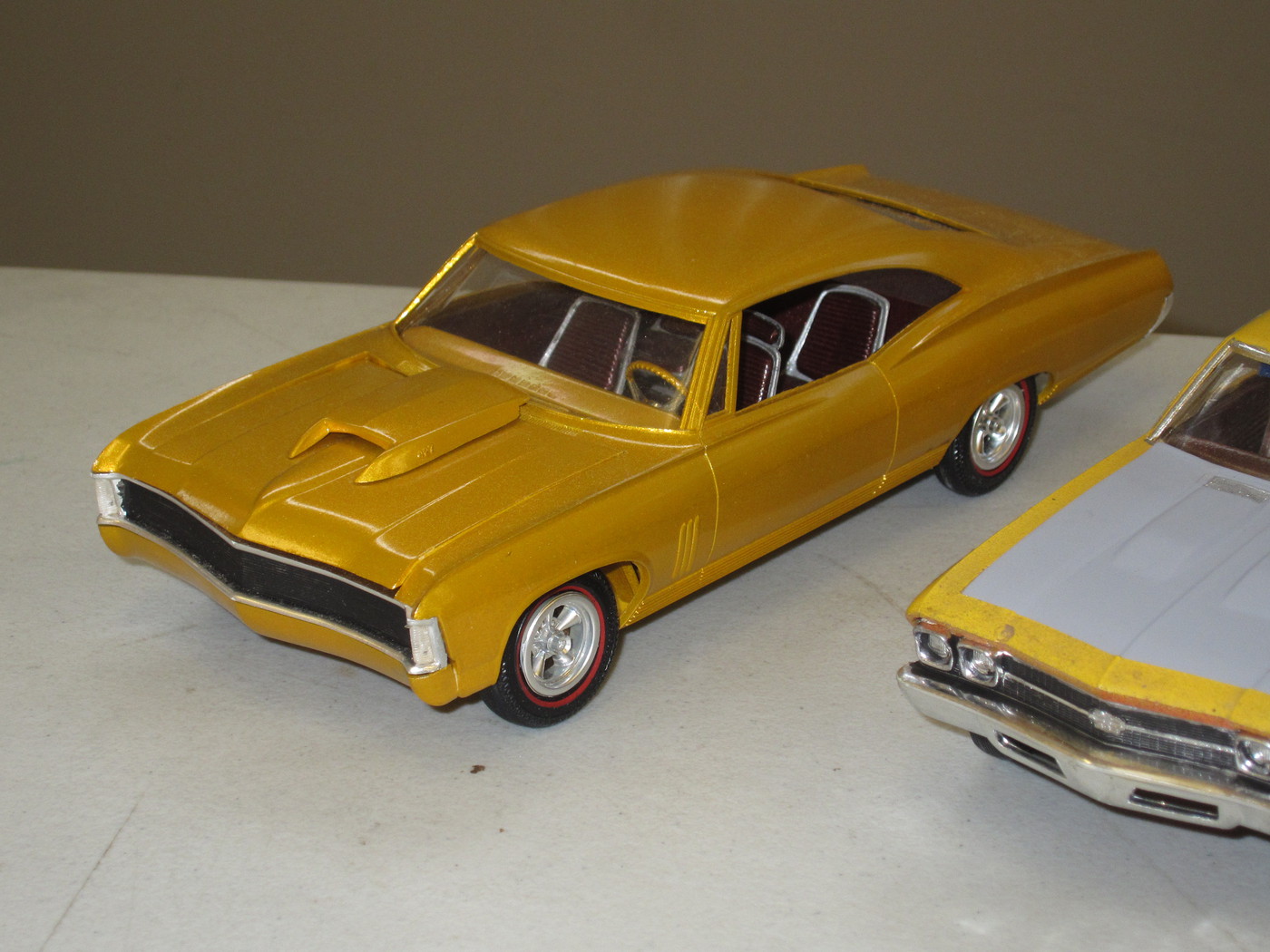 Gordon Chin showed three projects and a finished 1/8 scale Pocher Ferrari F40.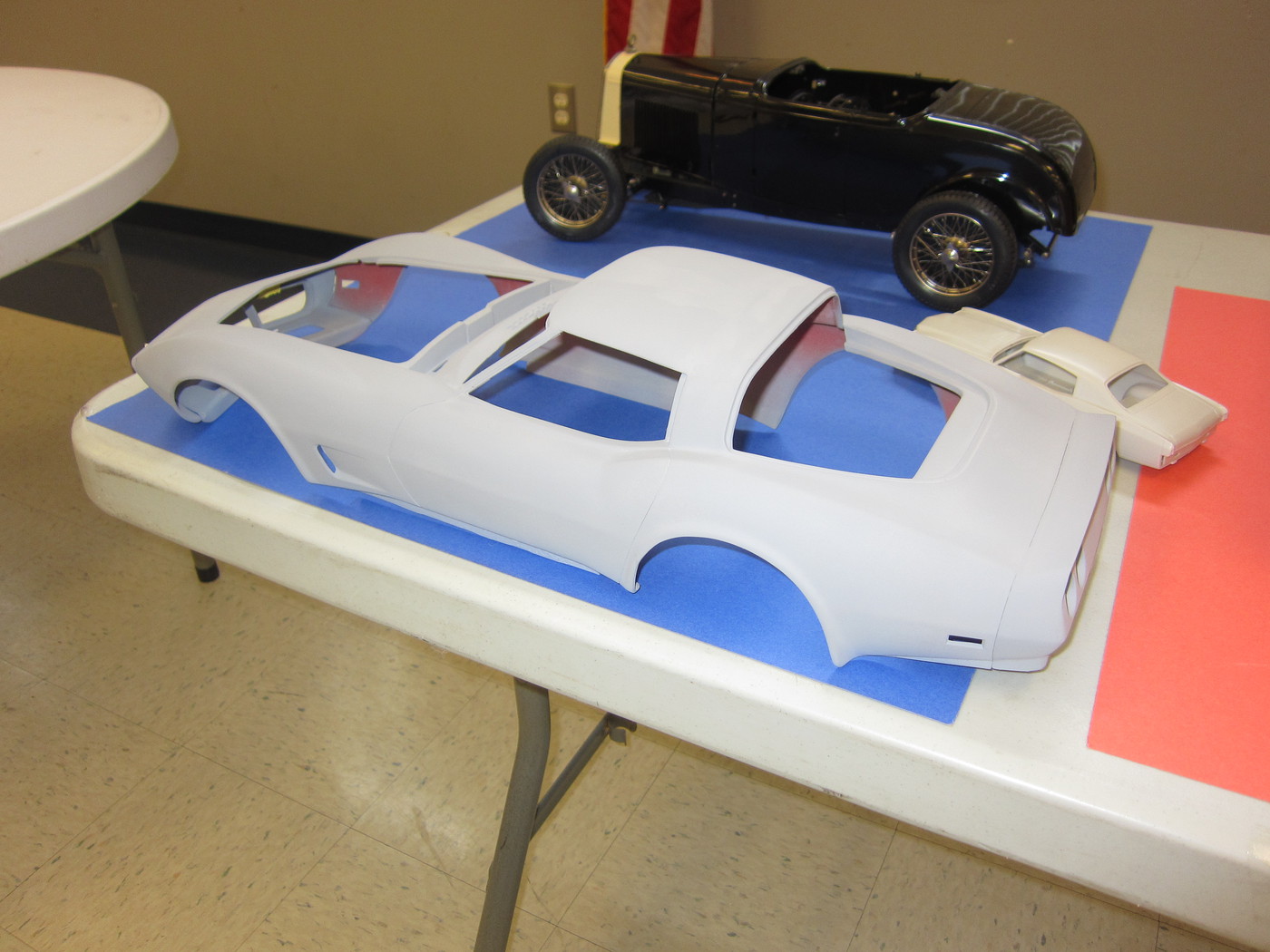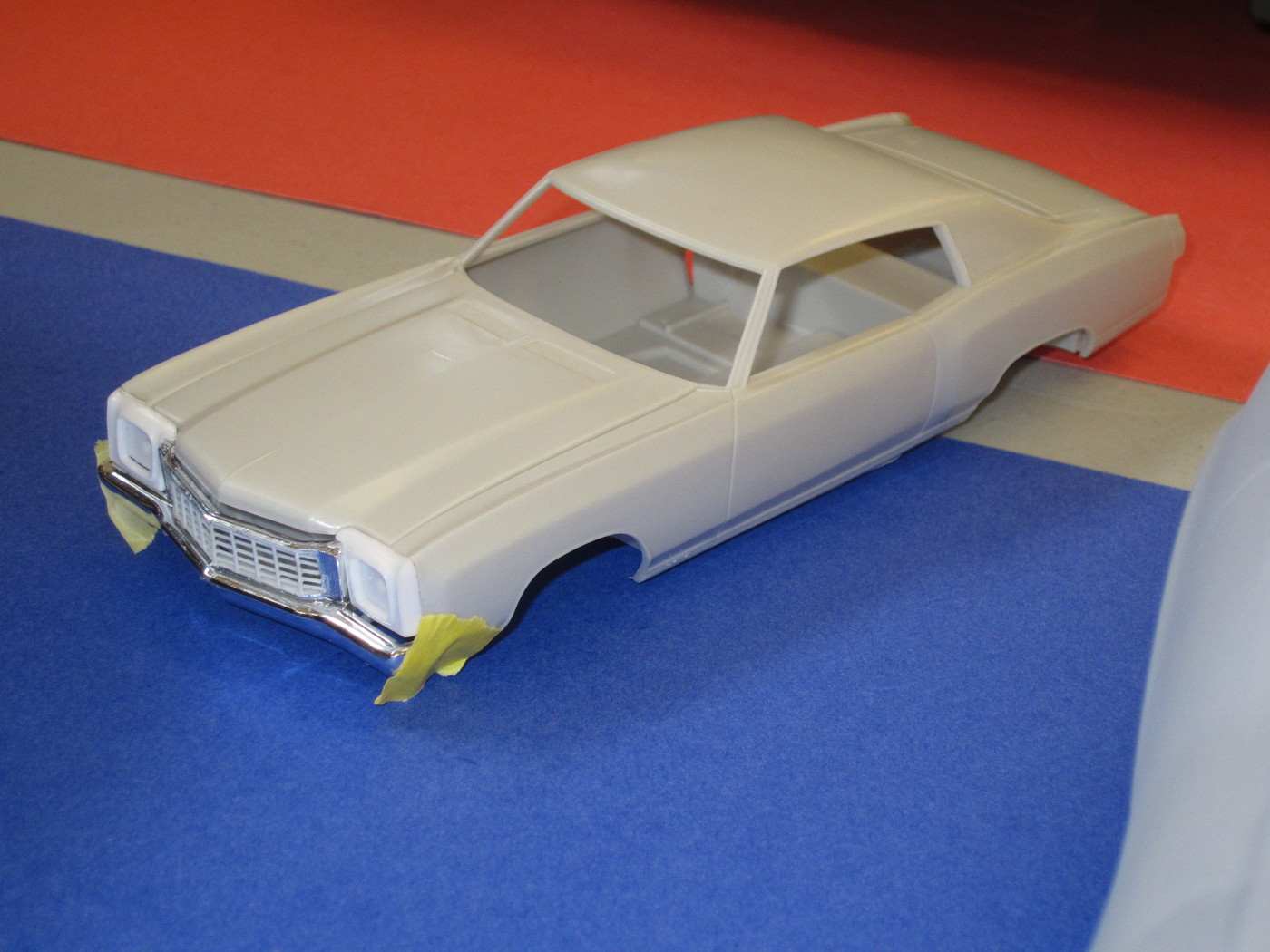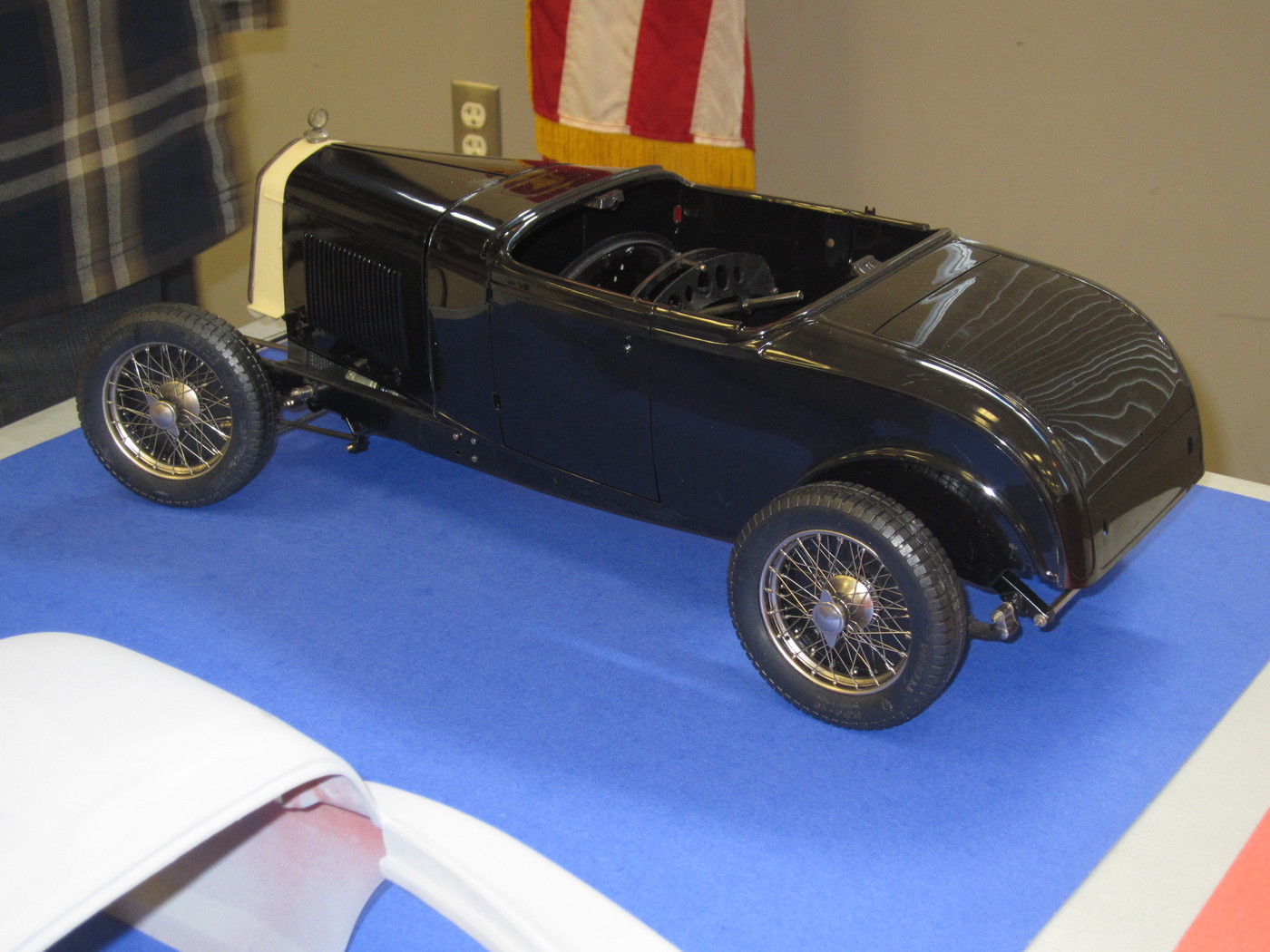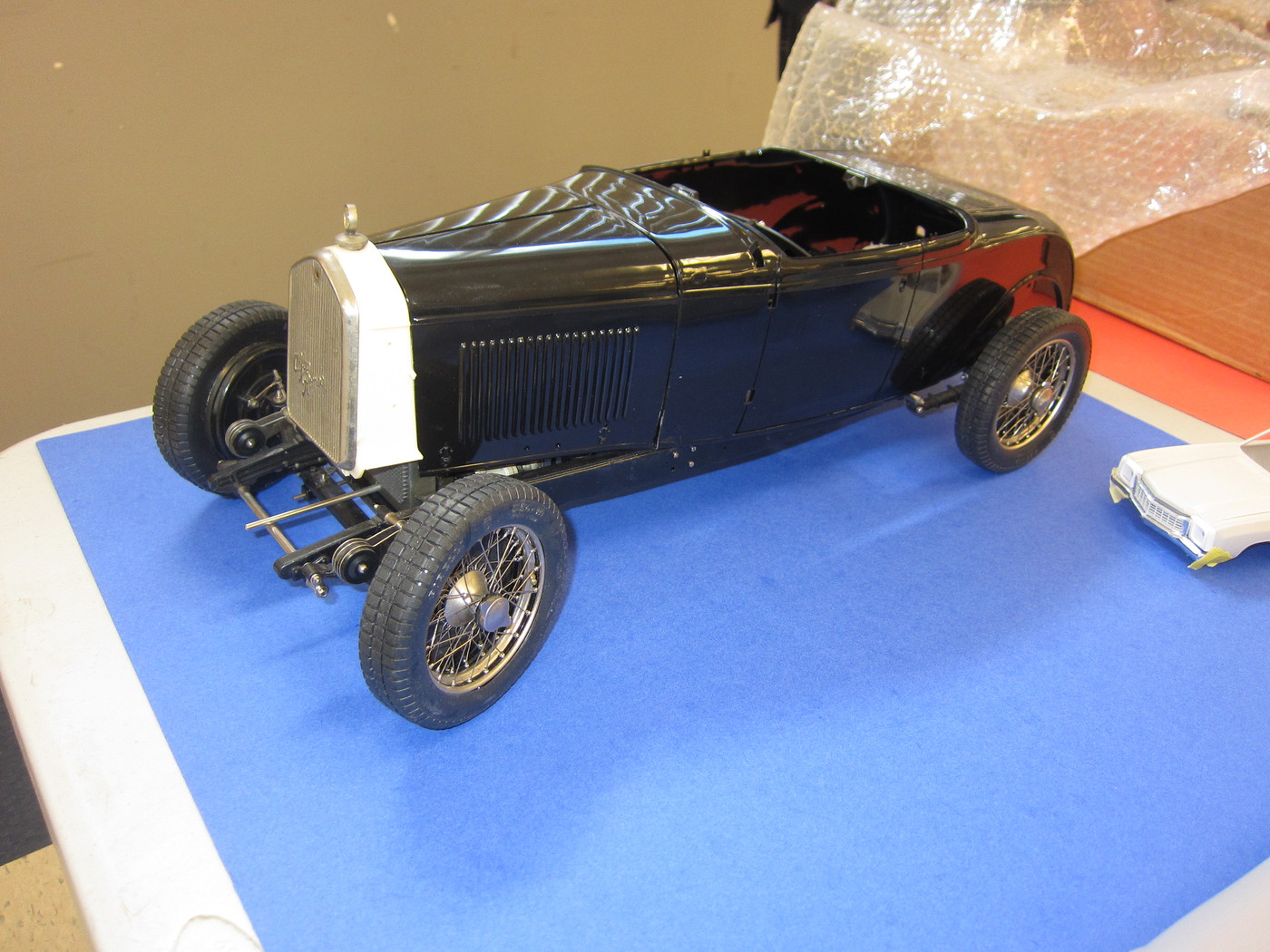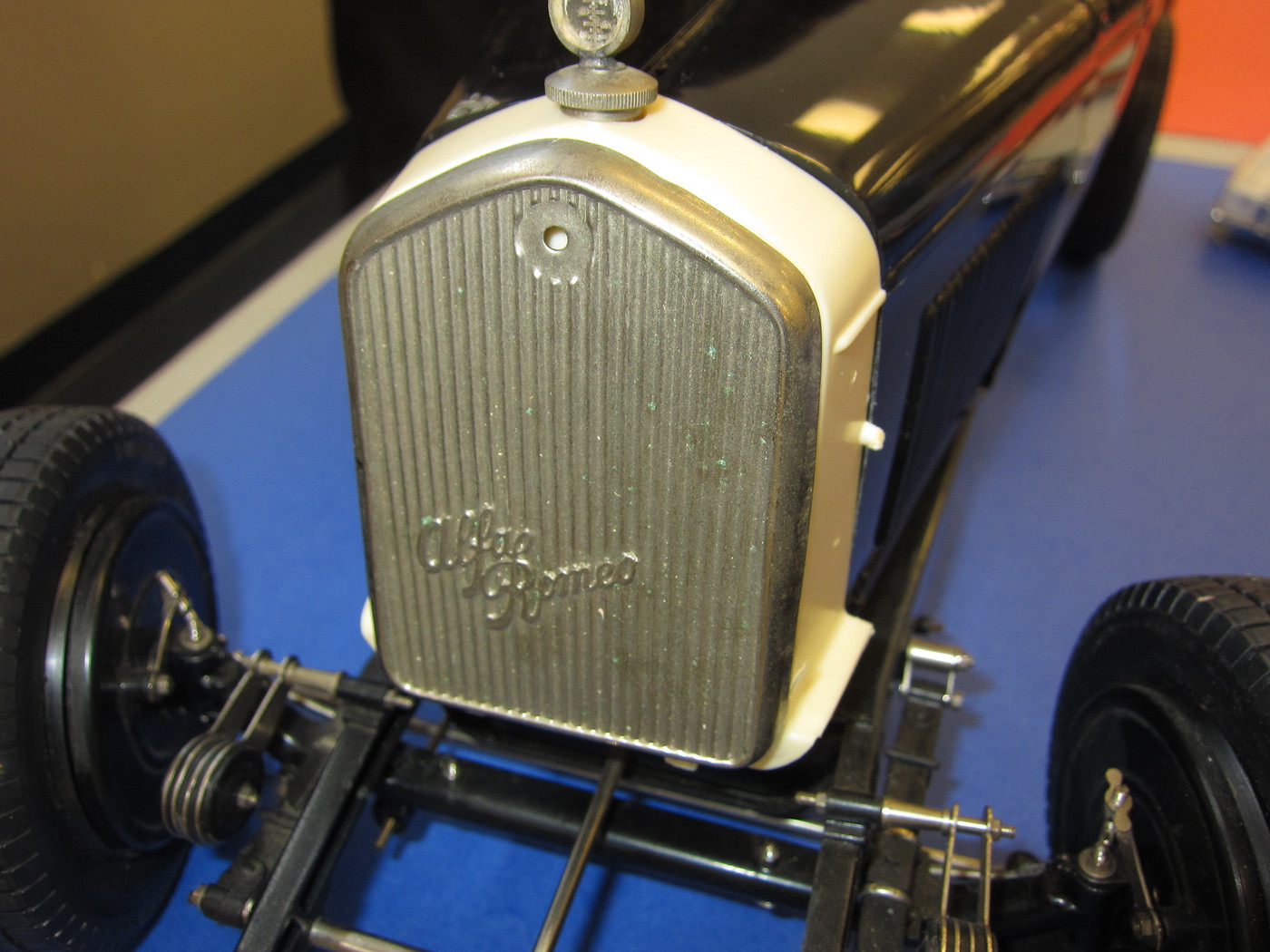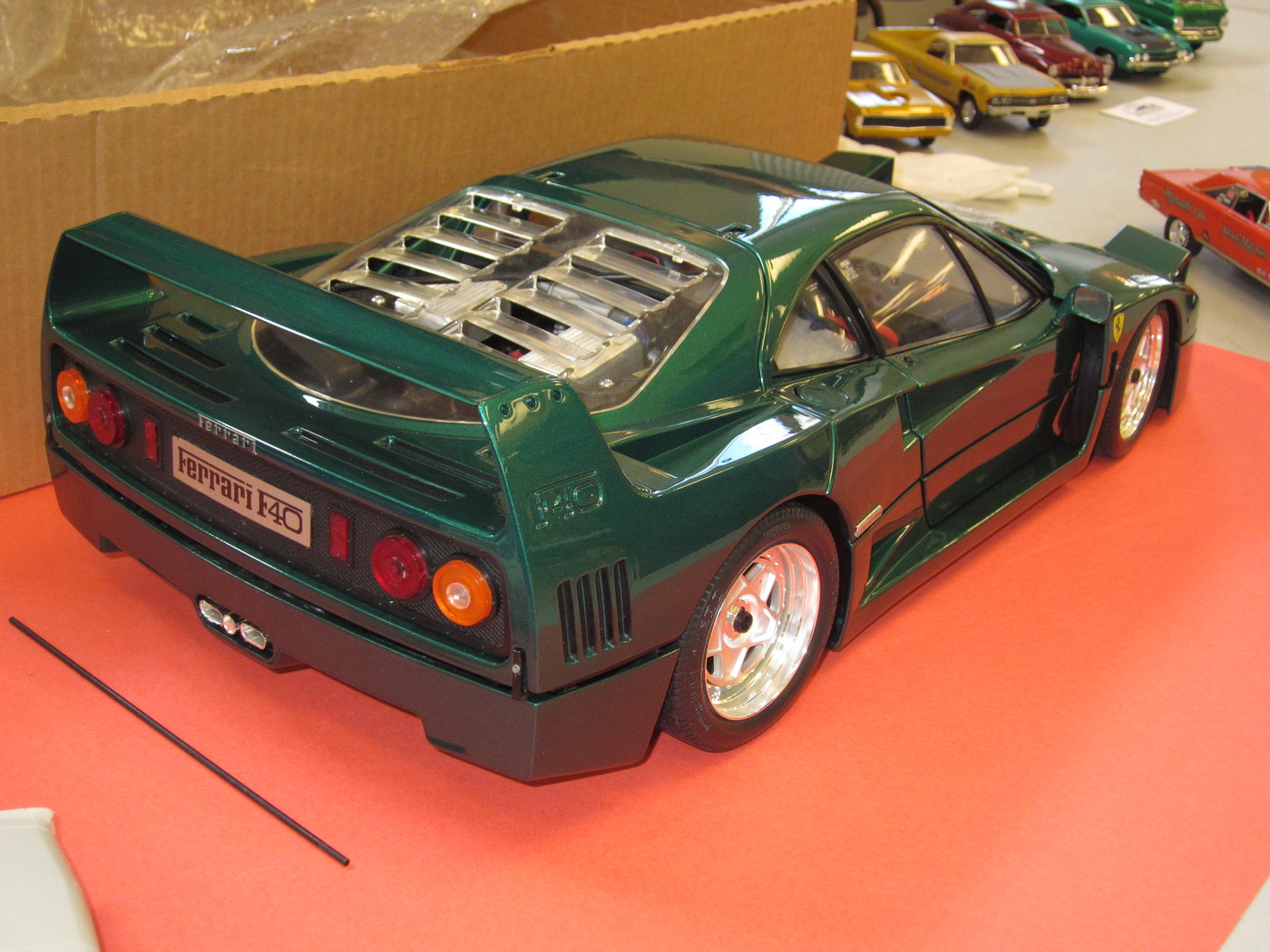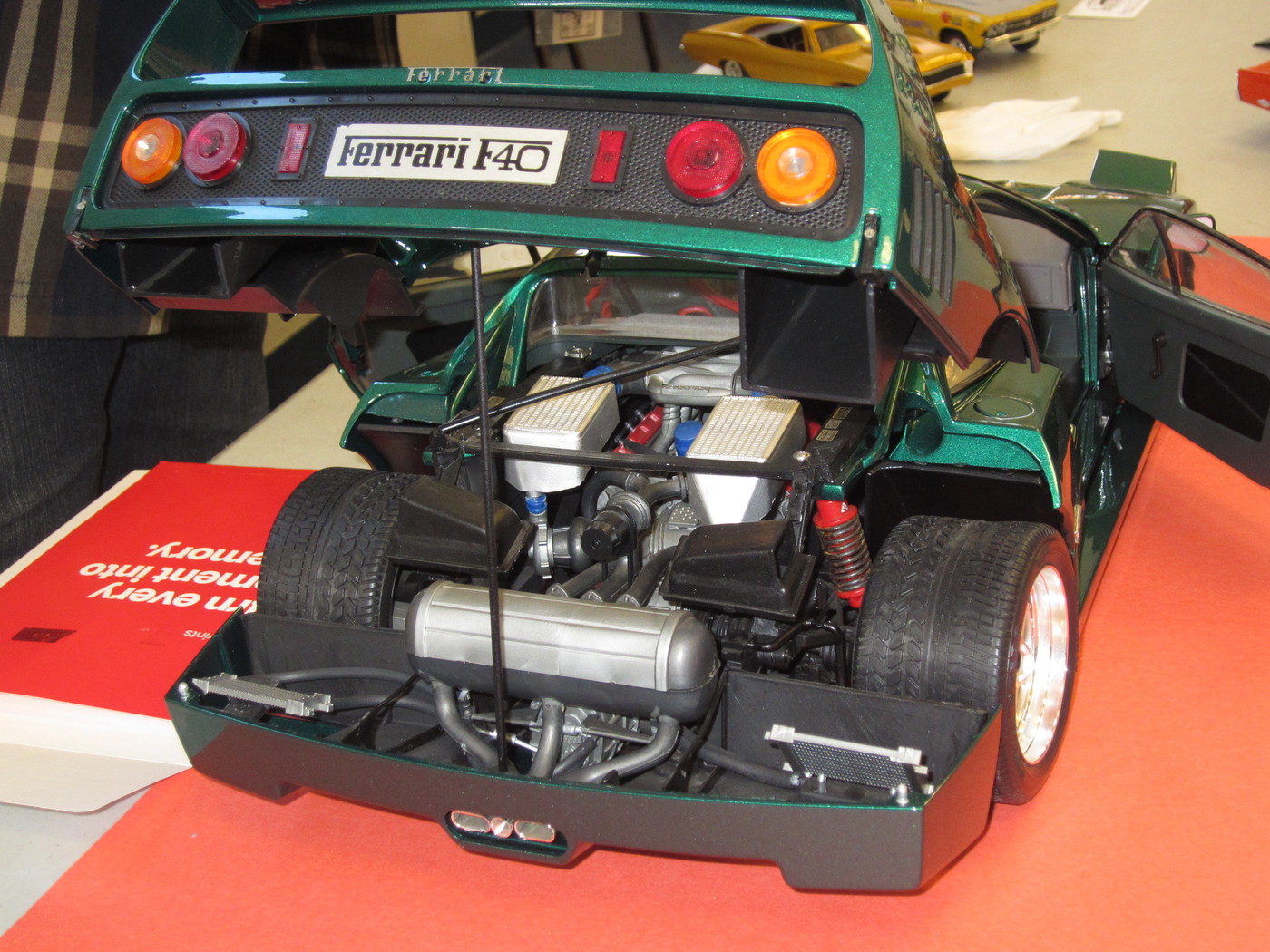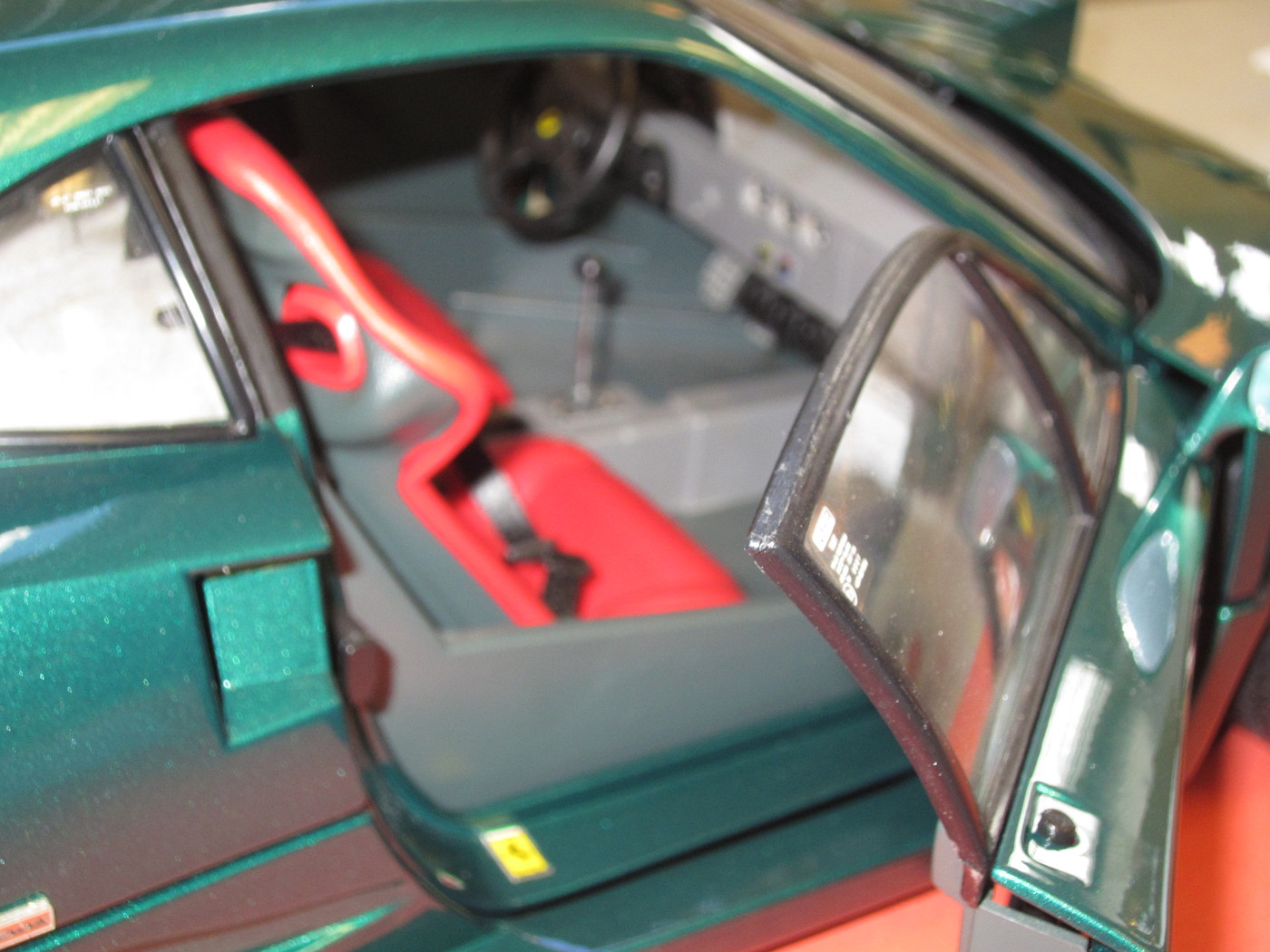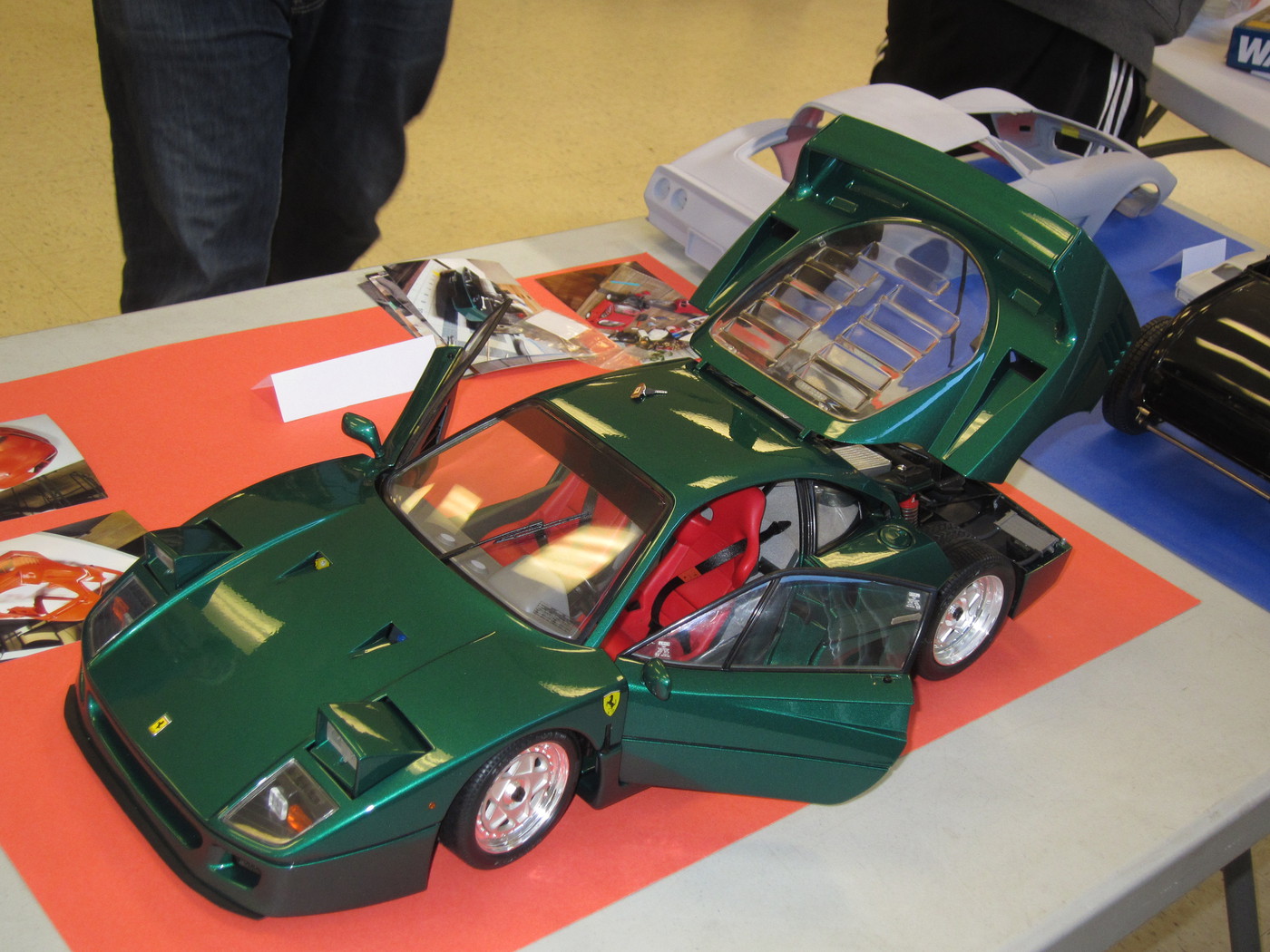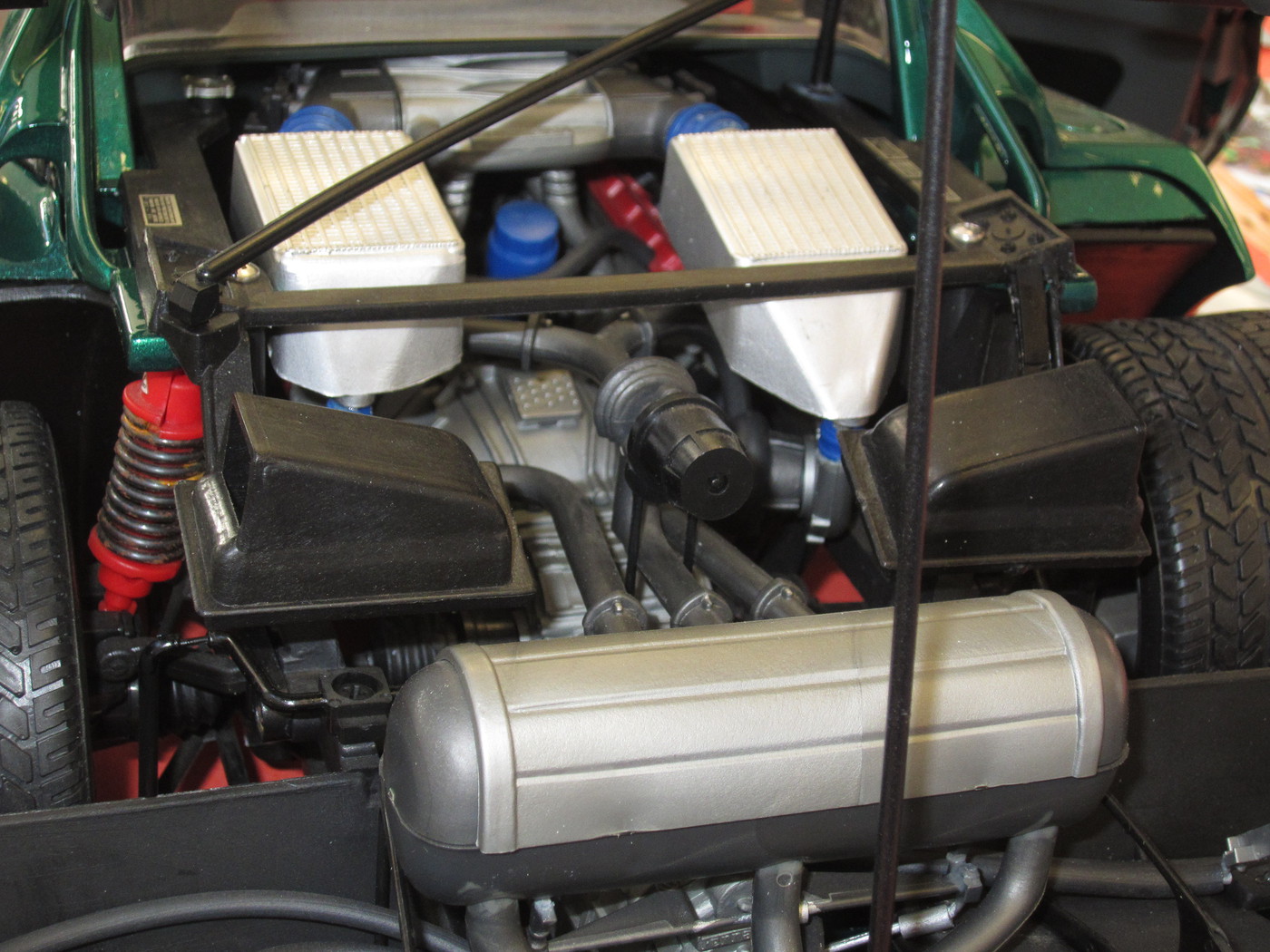 Jim Maness put this pair of Chevrolets on the display table.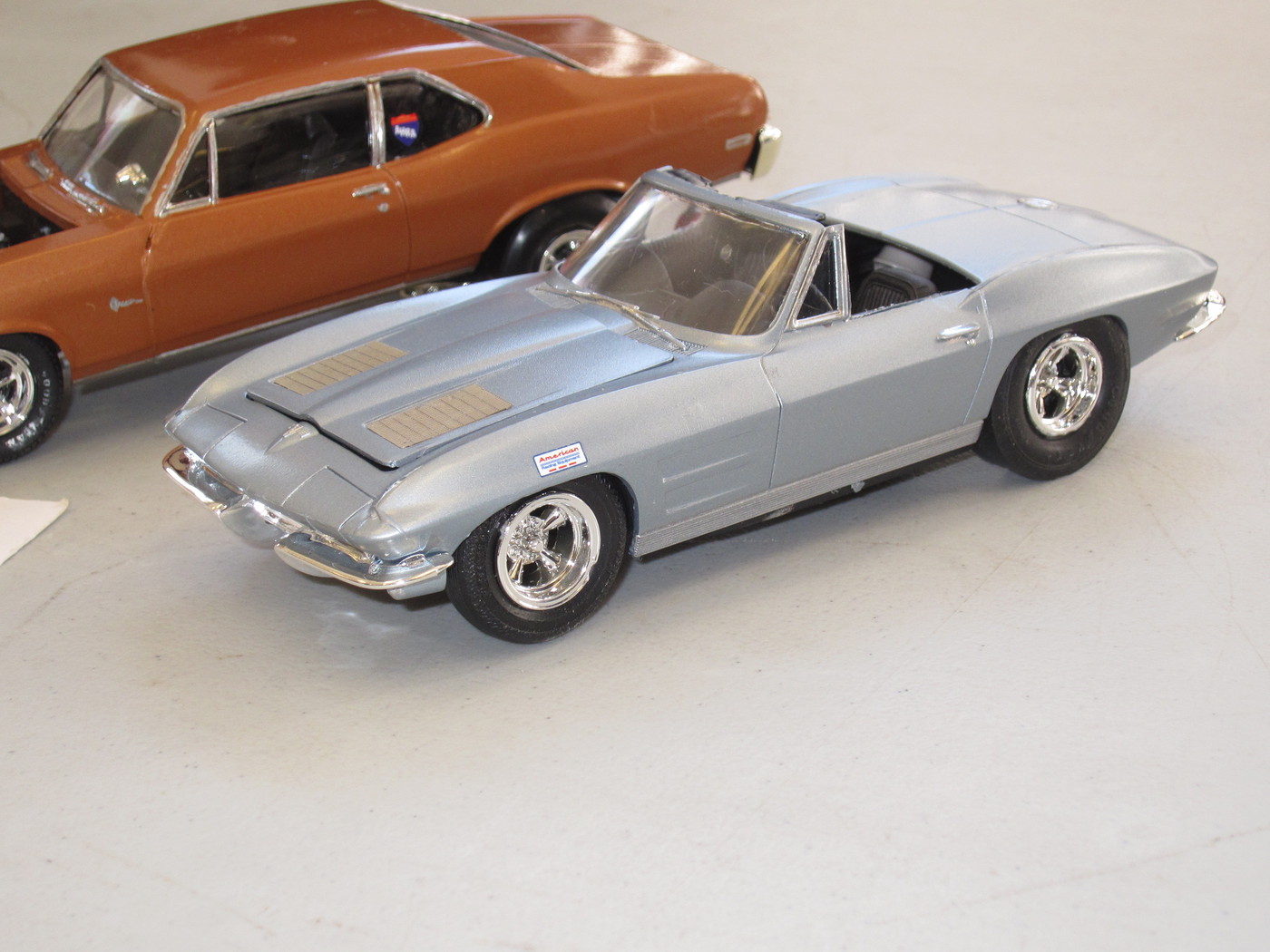 Here's Jim Lyons' take on Grandpa Munster's Dragula.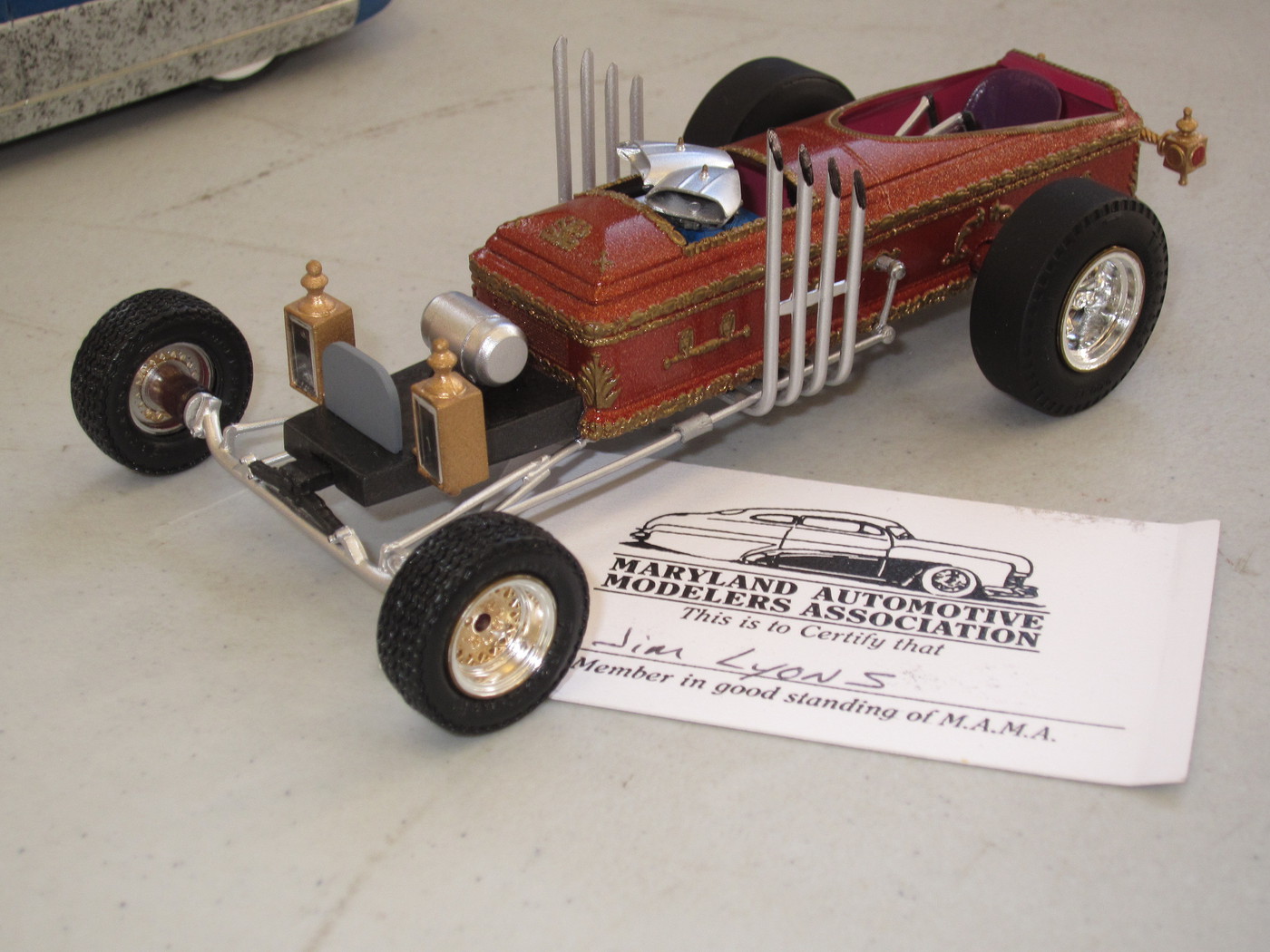 Bobby Reyes brought out the Land Rover series III with a C1 conversion and Volvo S40 models that he shared with us virtually last month.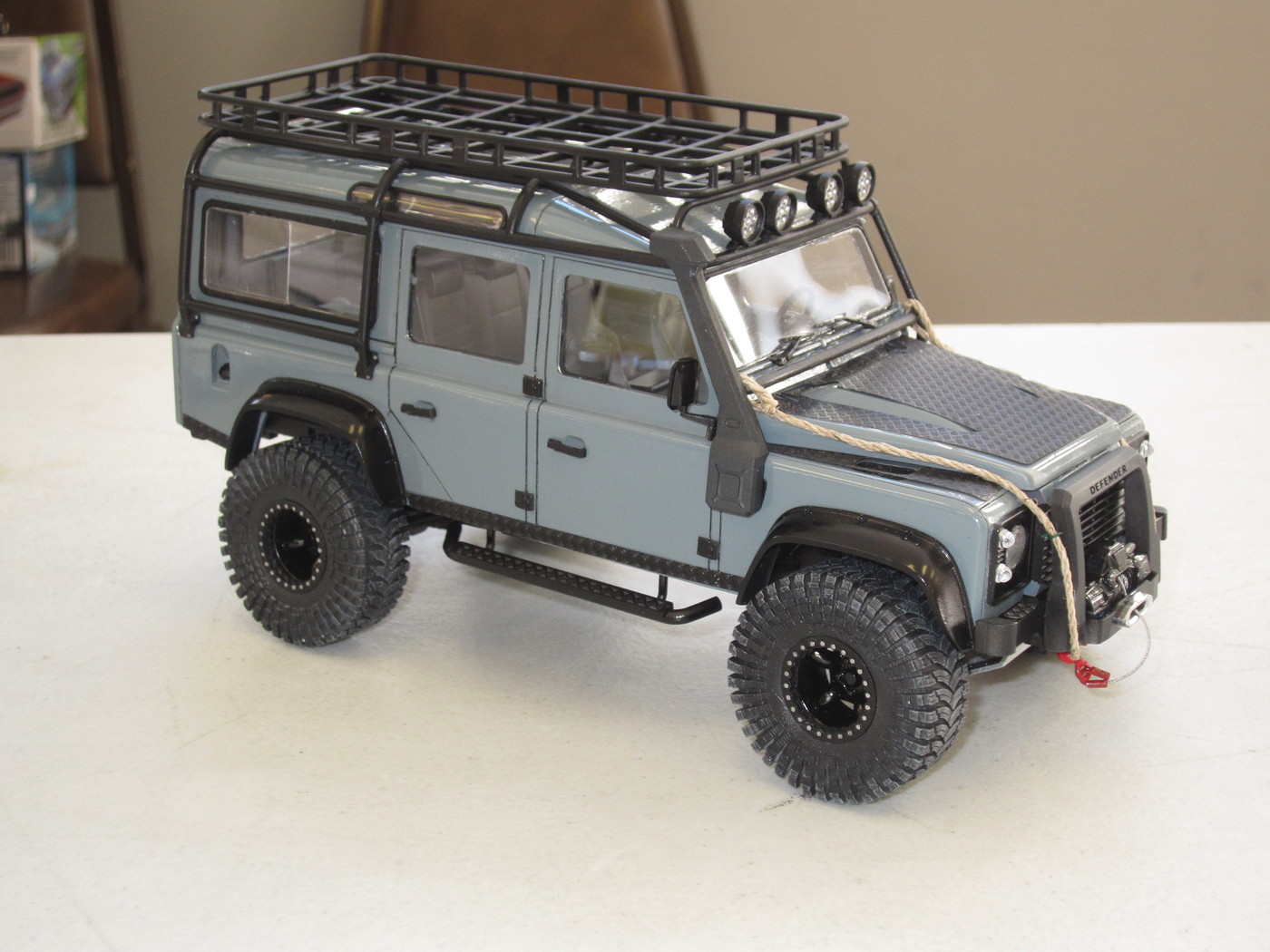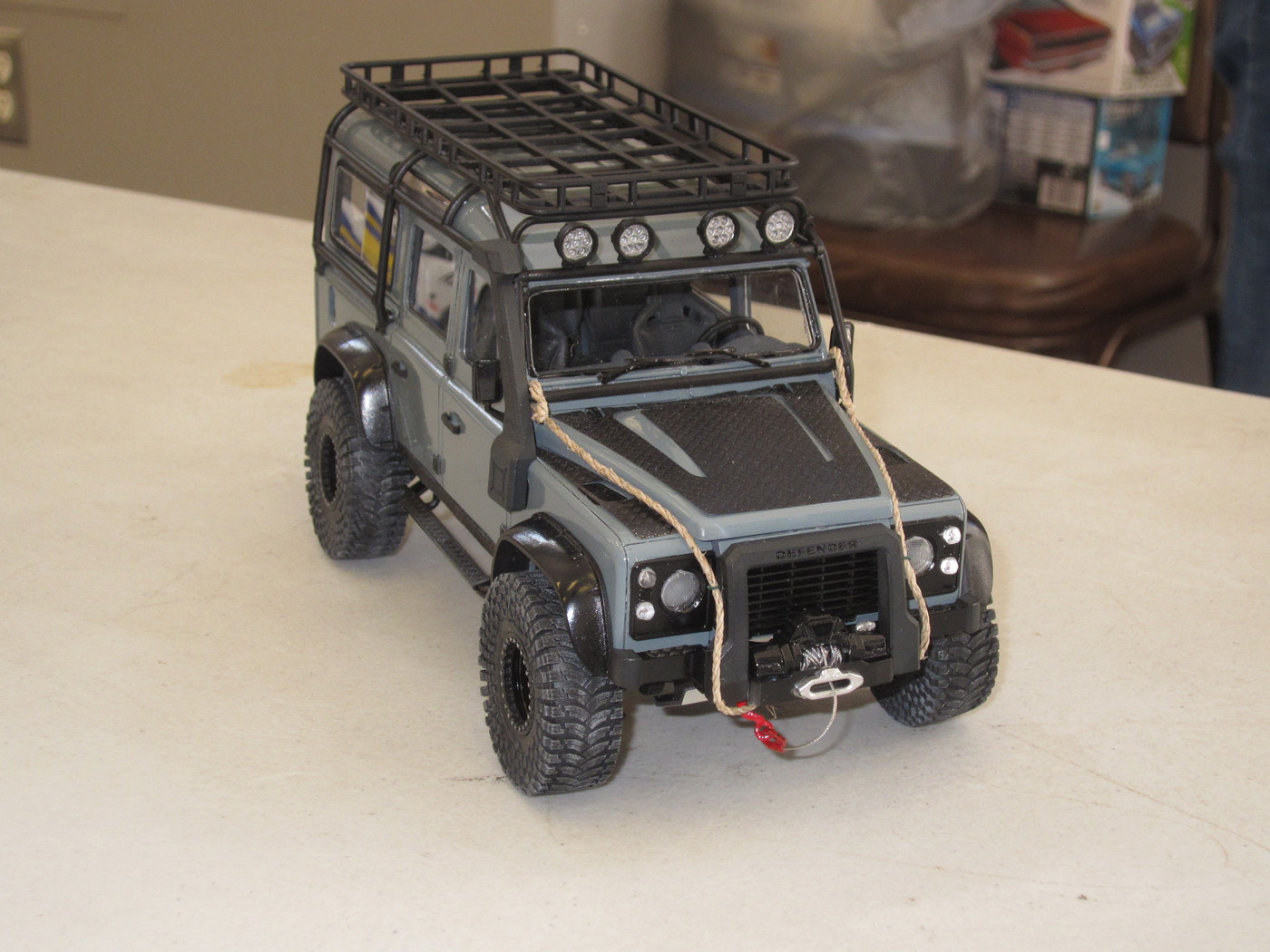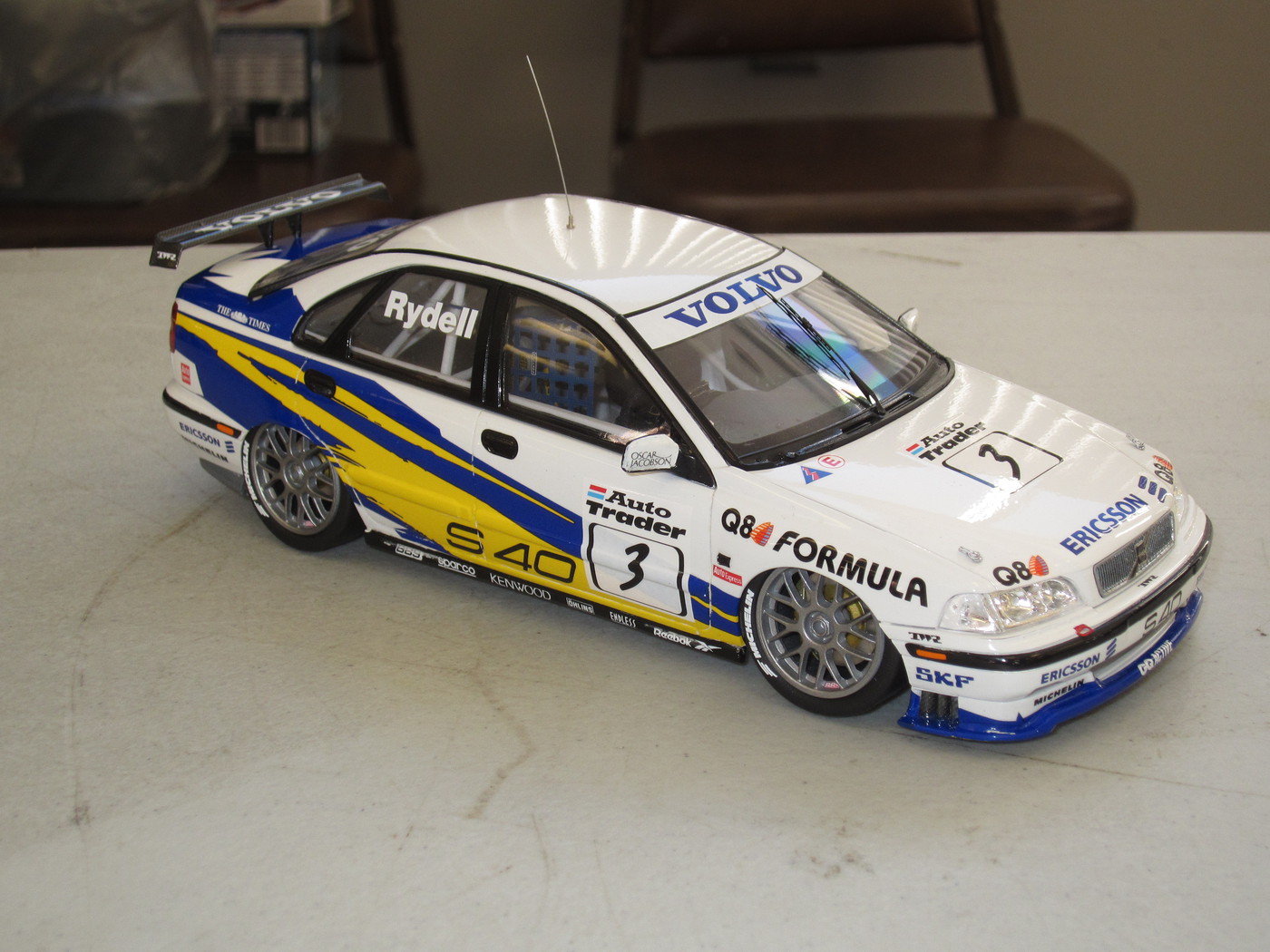 Vinny Tufano displayed this dynamic 1929 Ford Woody and customized Auburn Speedster duo.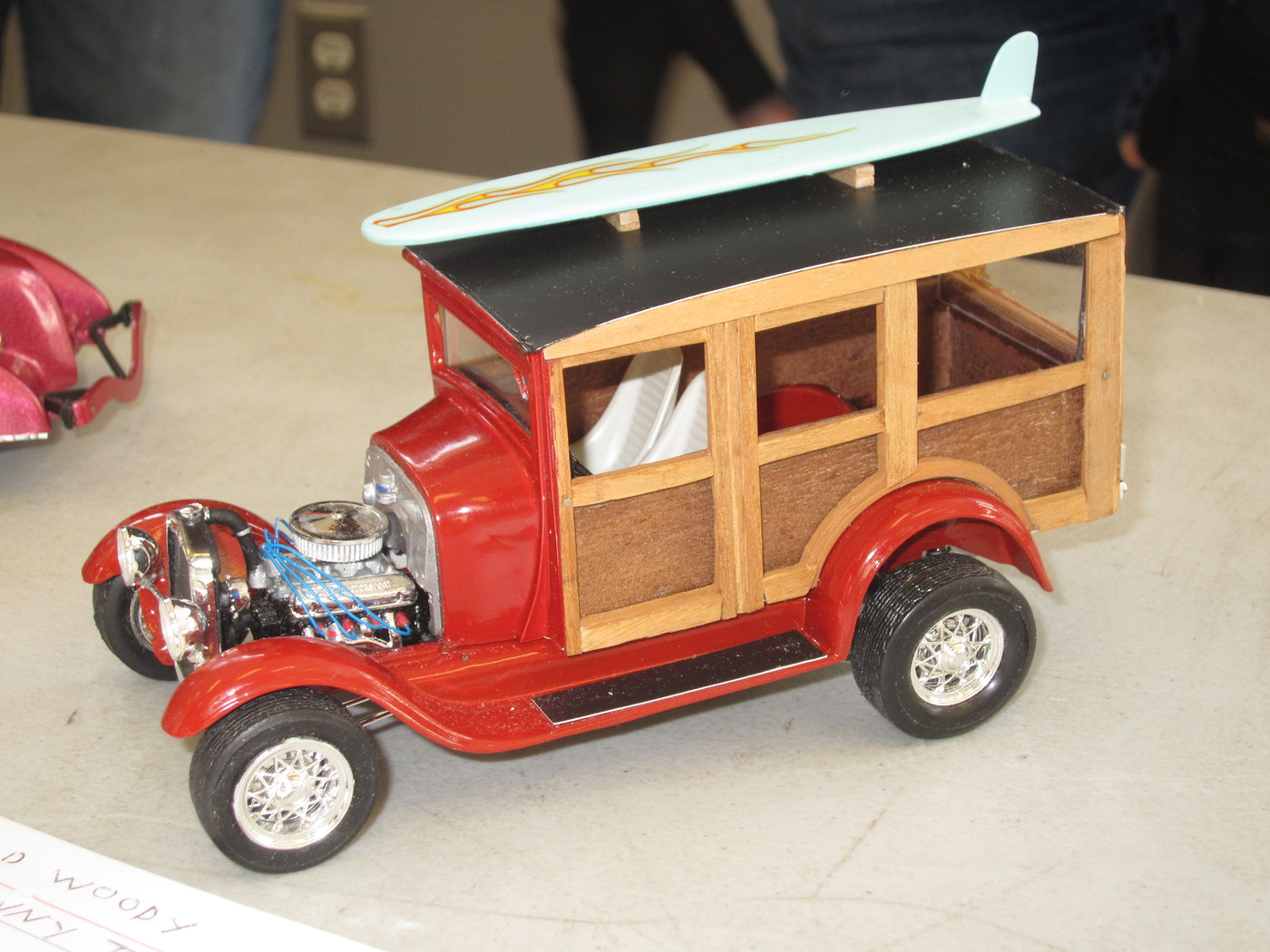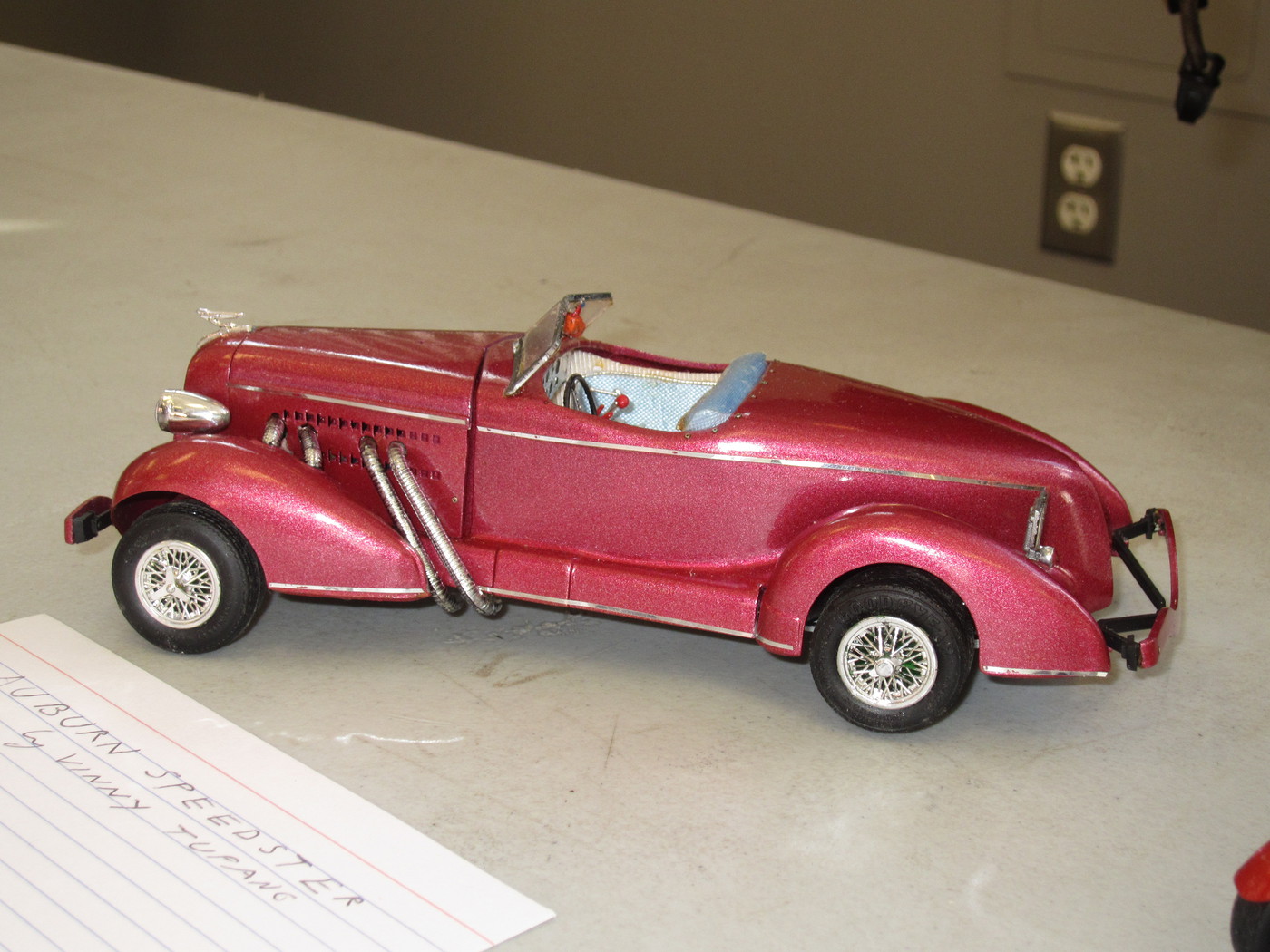 Duane Hinton displayed this Dodge Polara.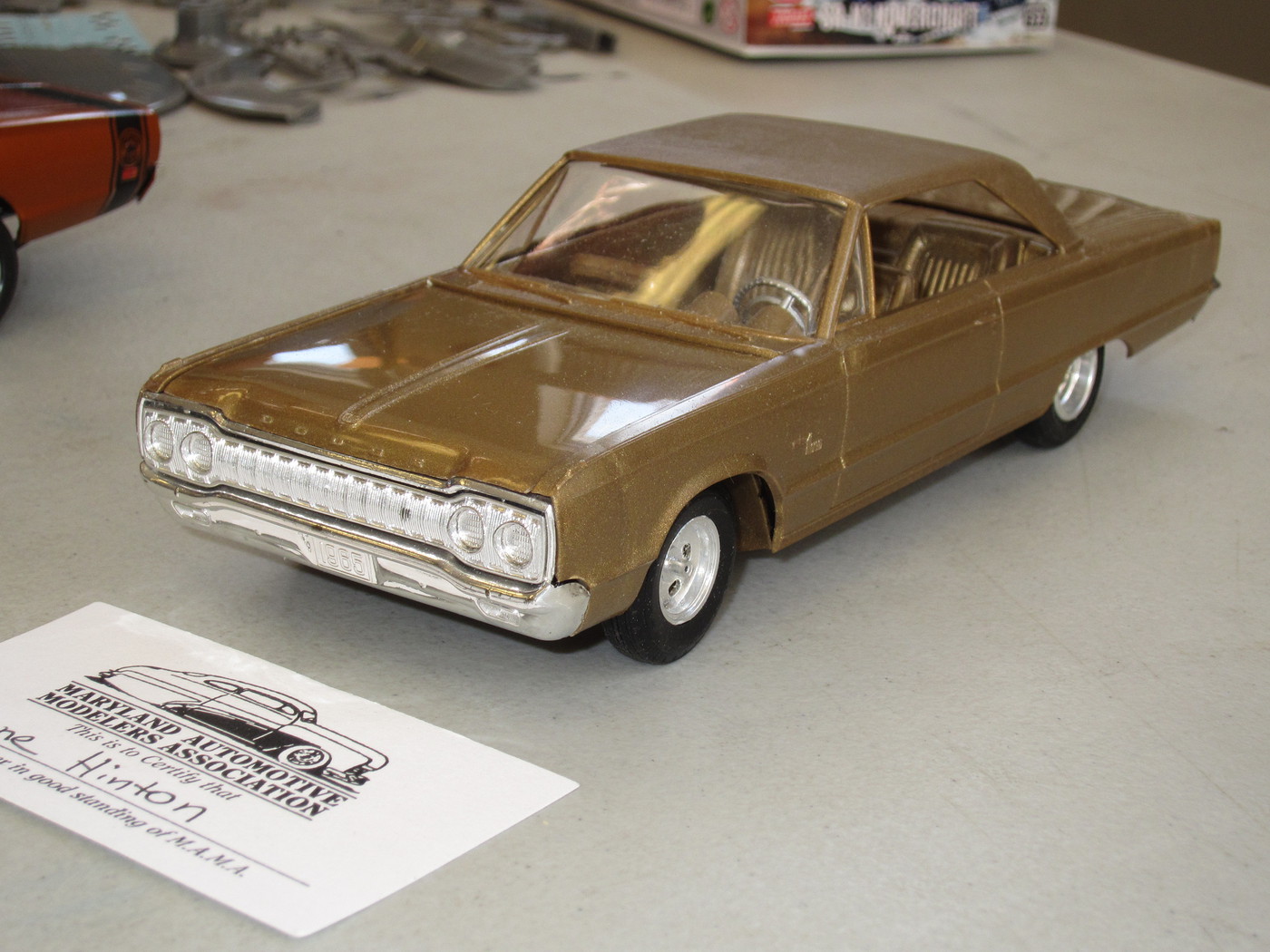 The Pontiacs on Parade parking lot had several interesting works in progress..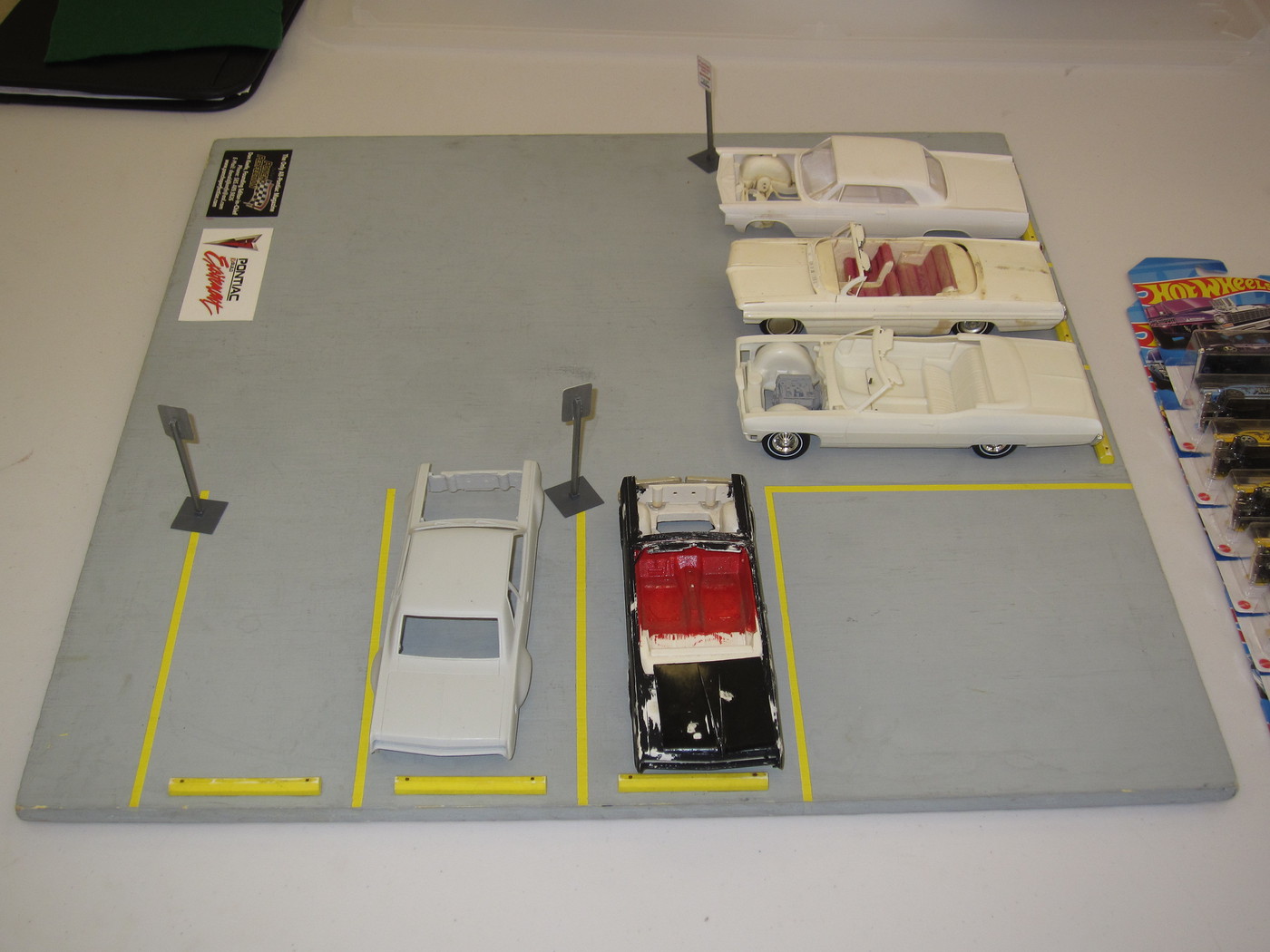 Unfortunately, I didn't get to see who placed these fine builds on the display tables.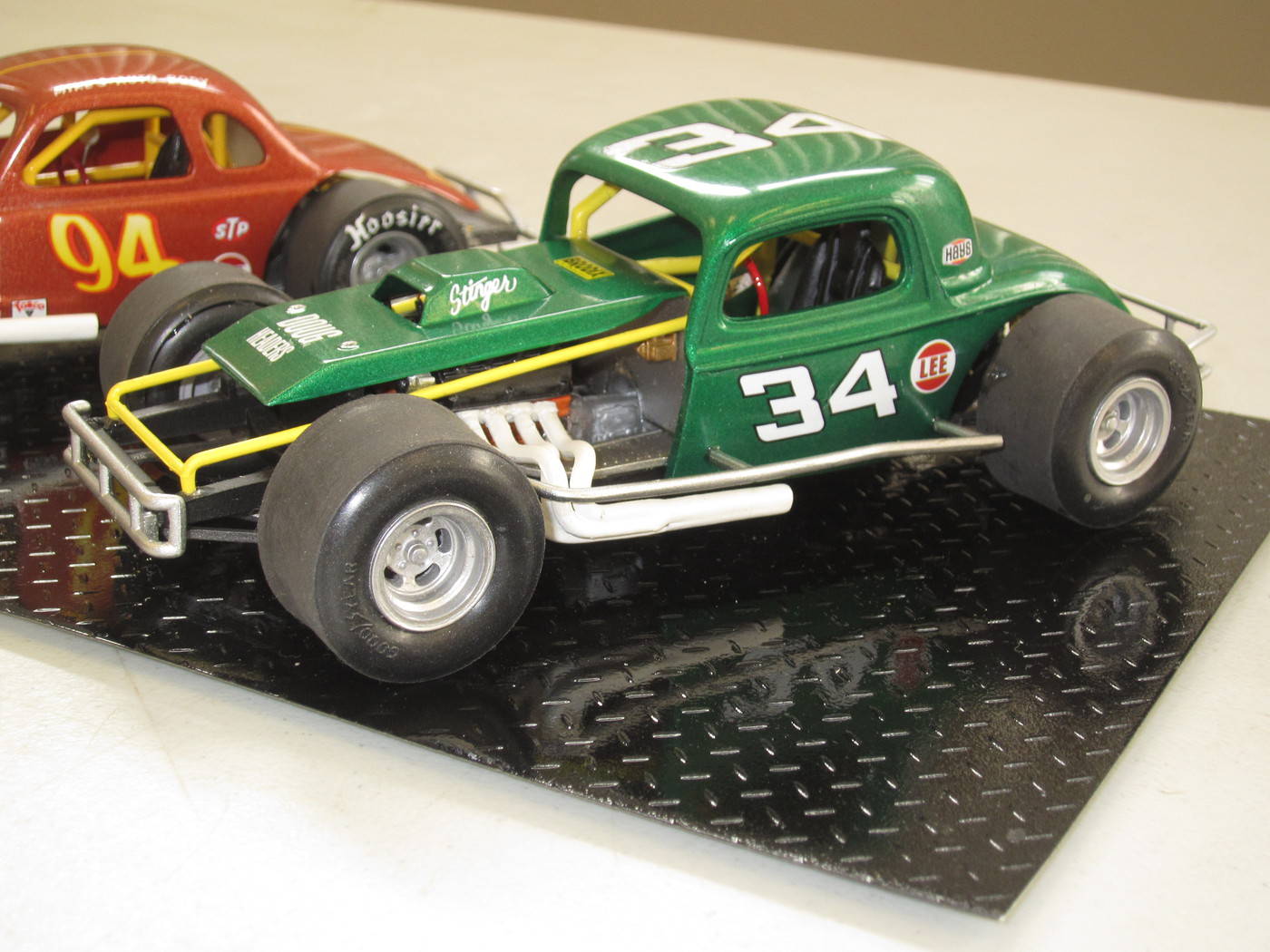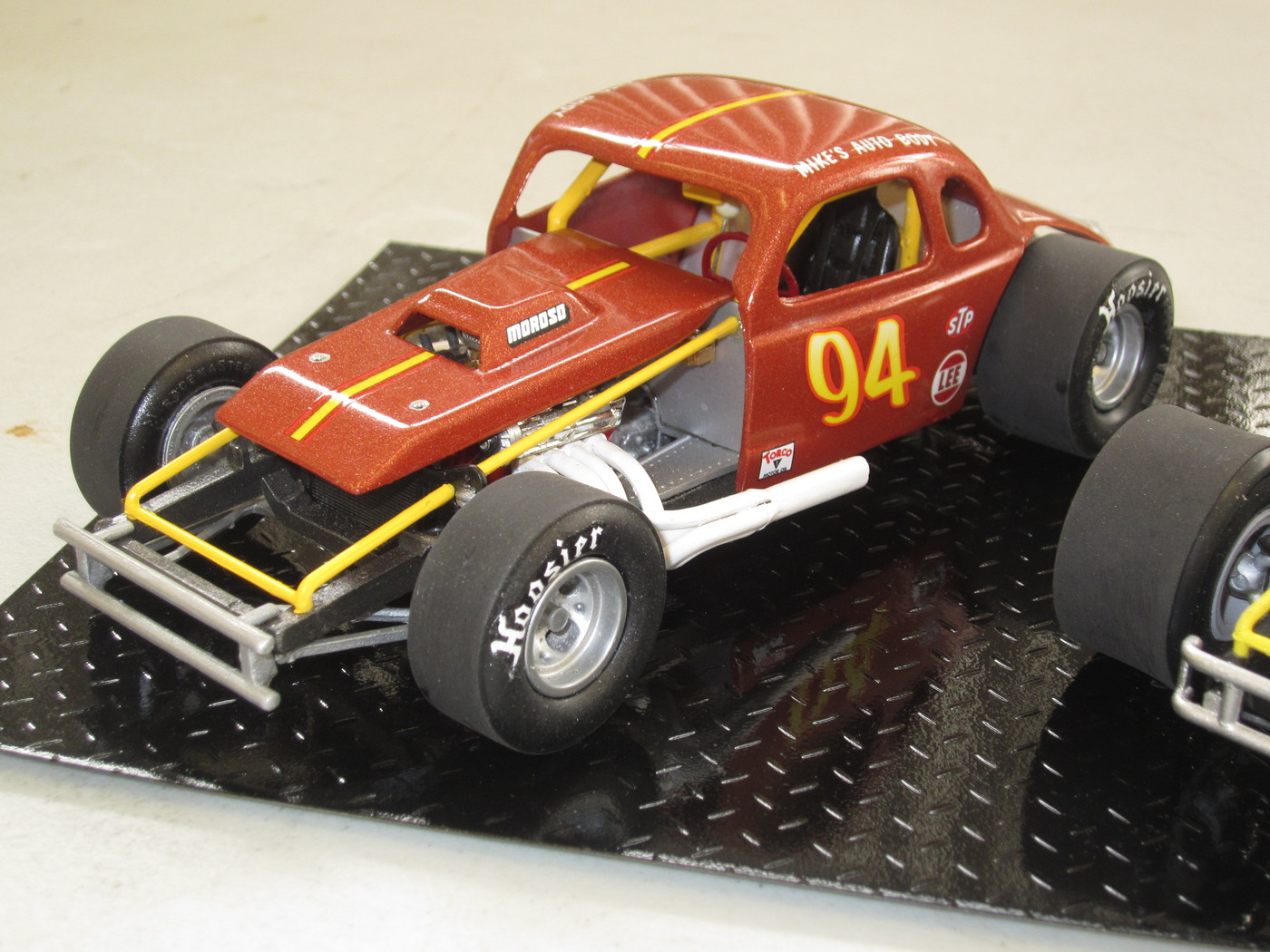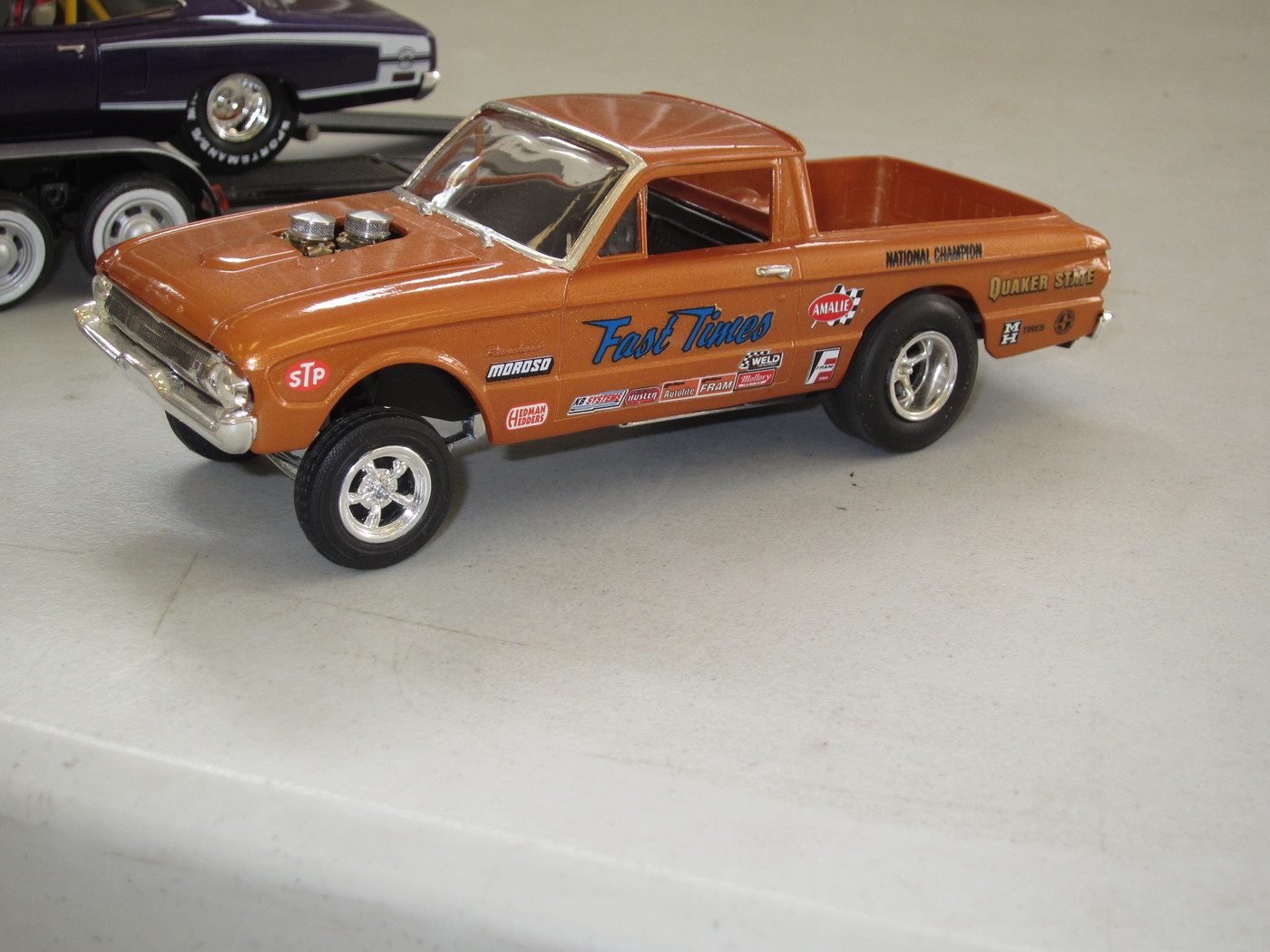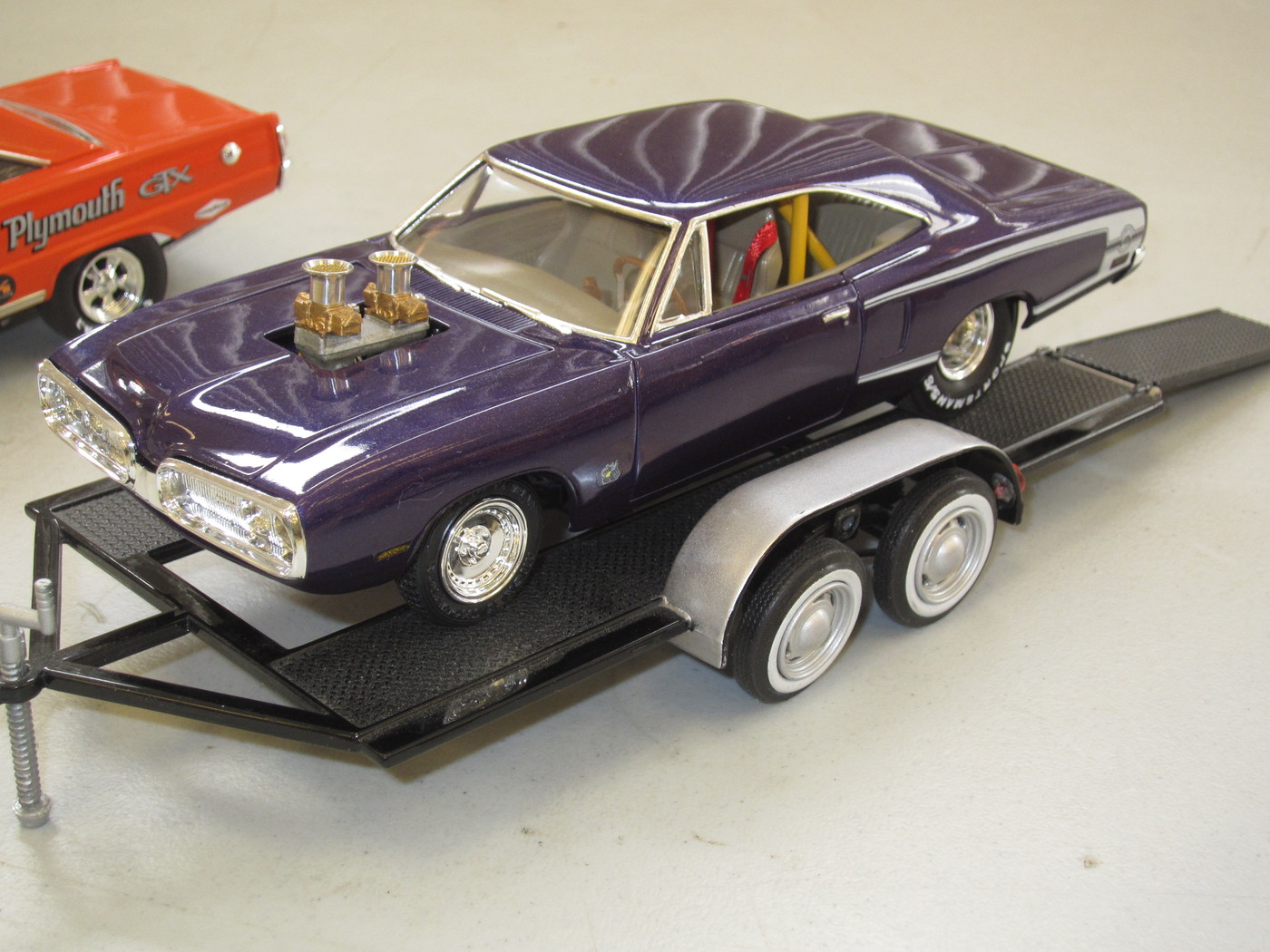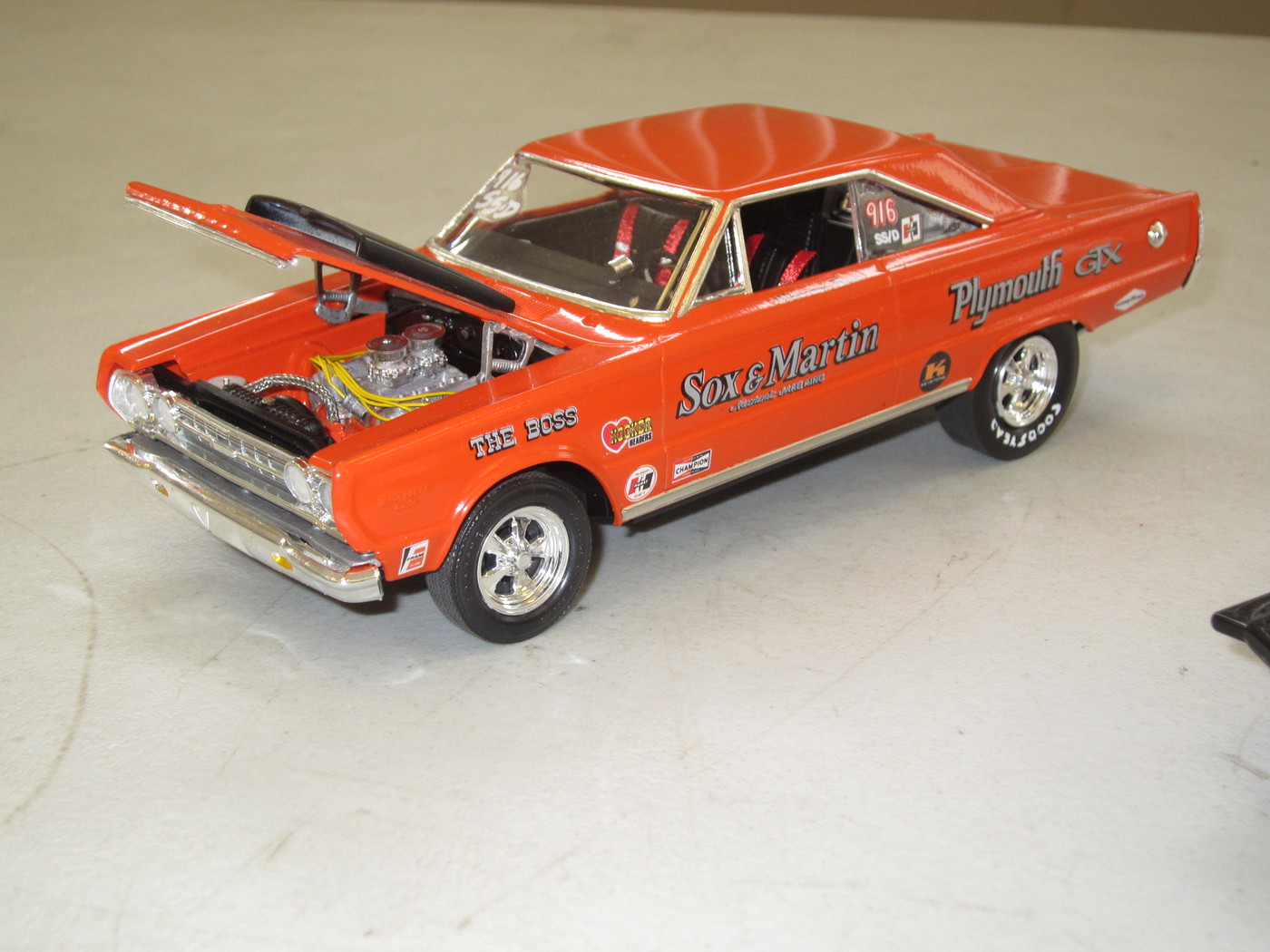 Some of the action: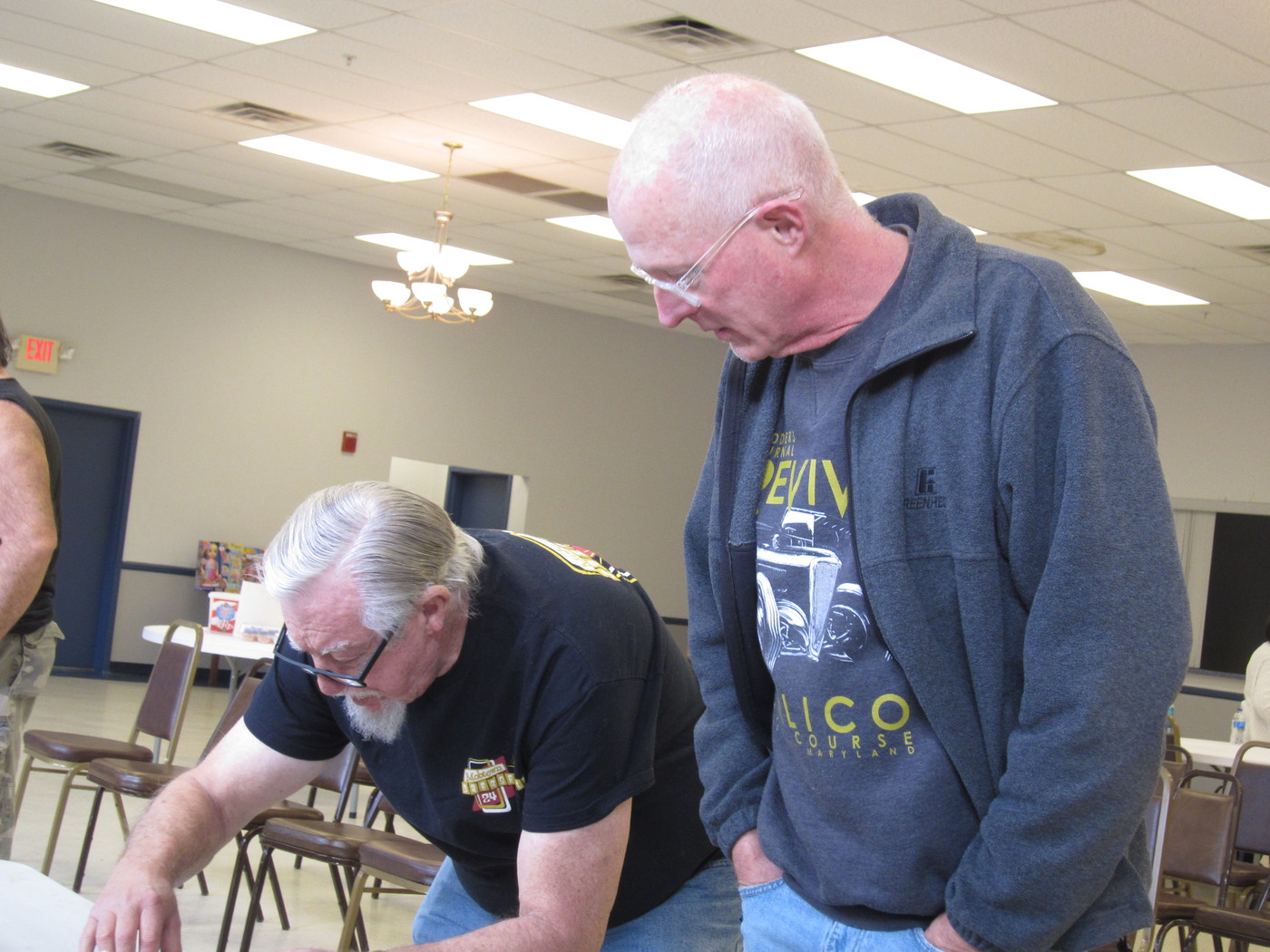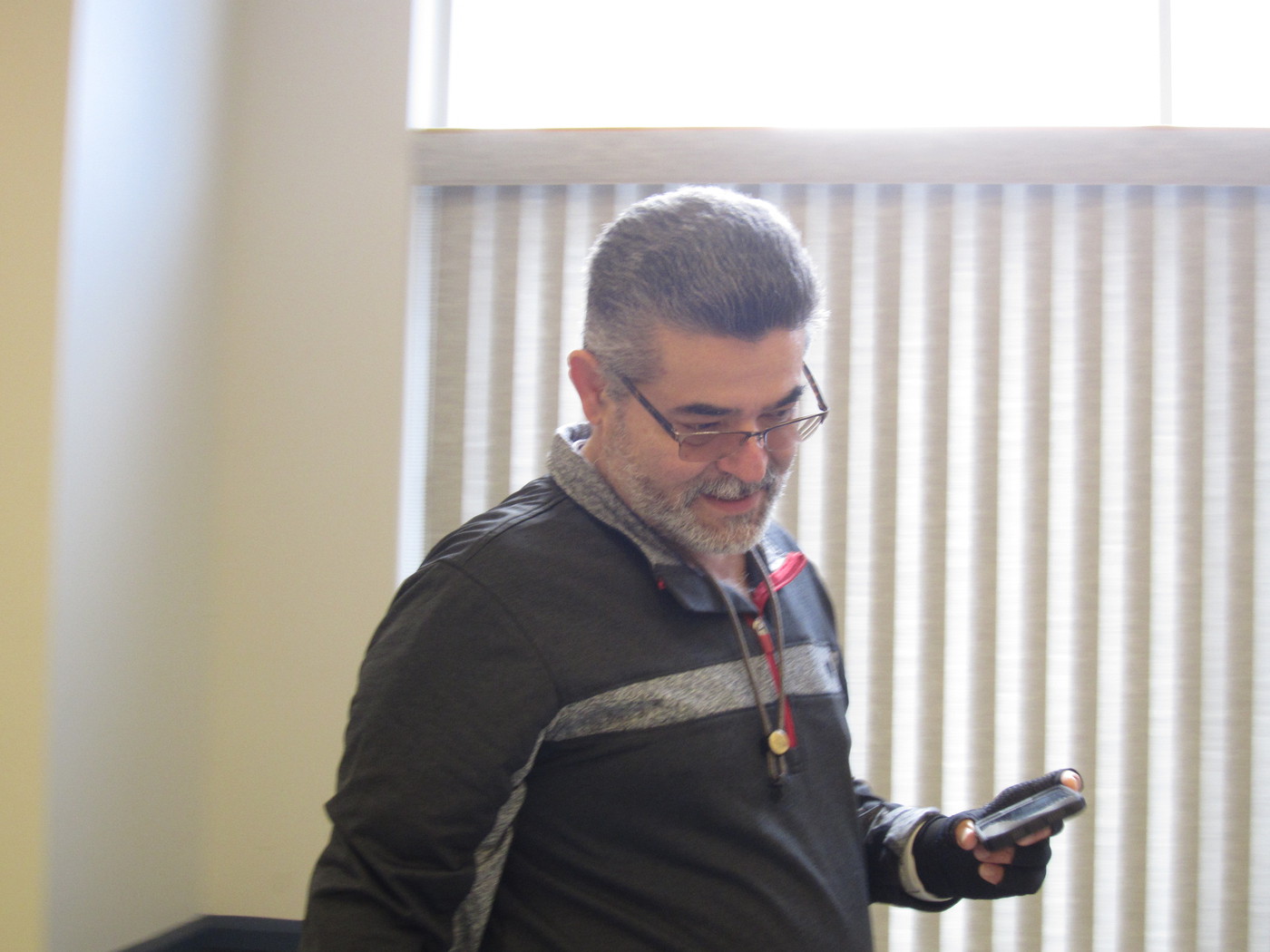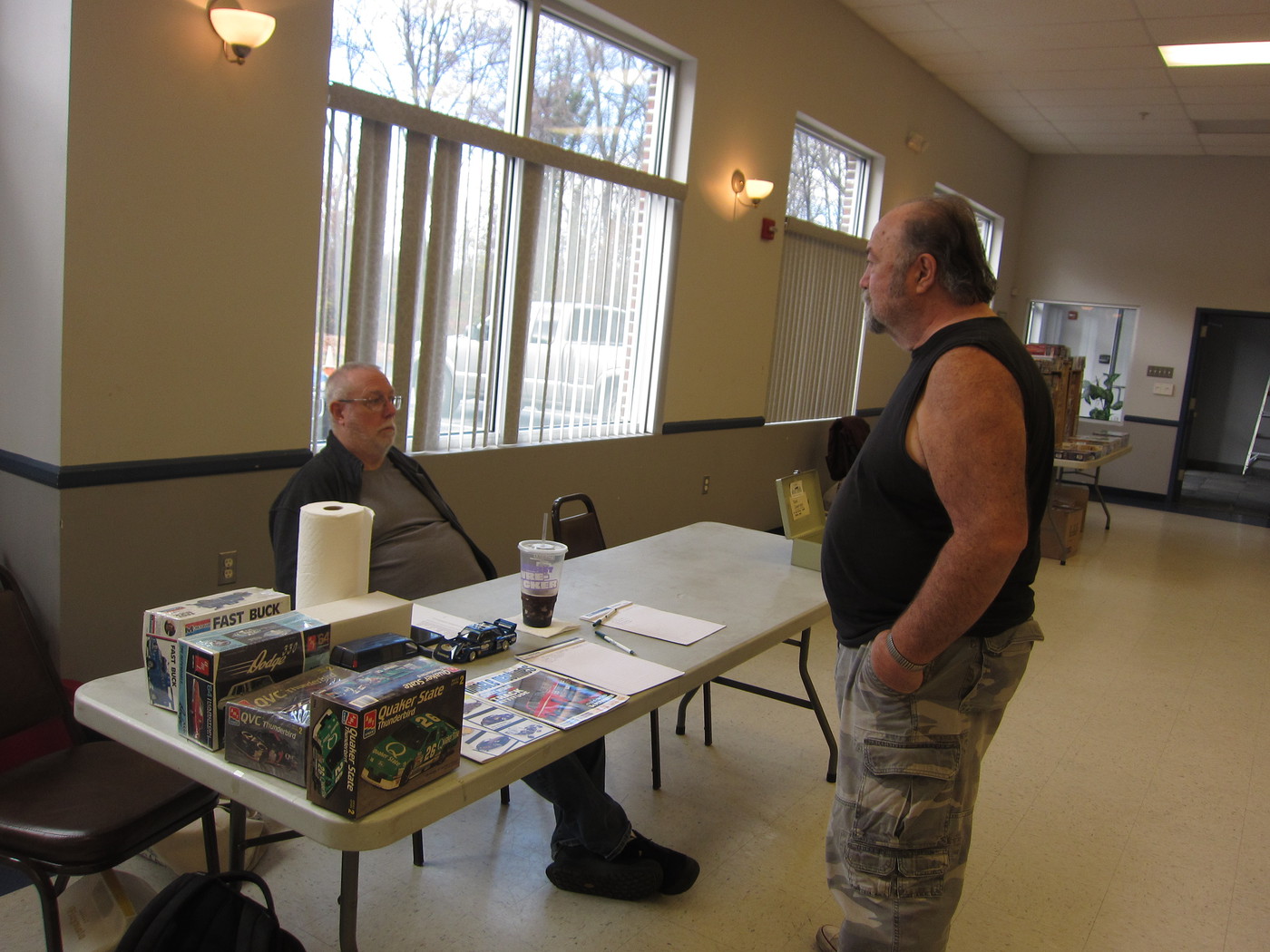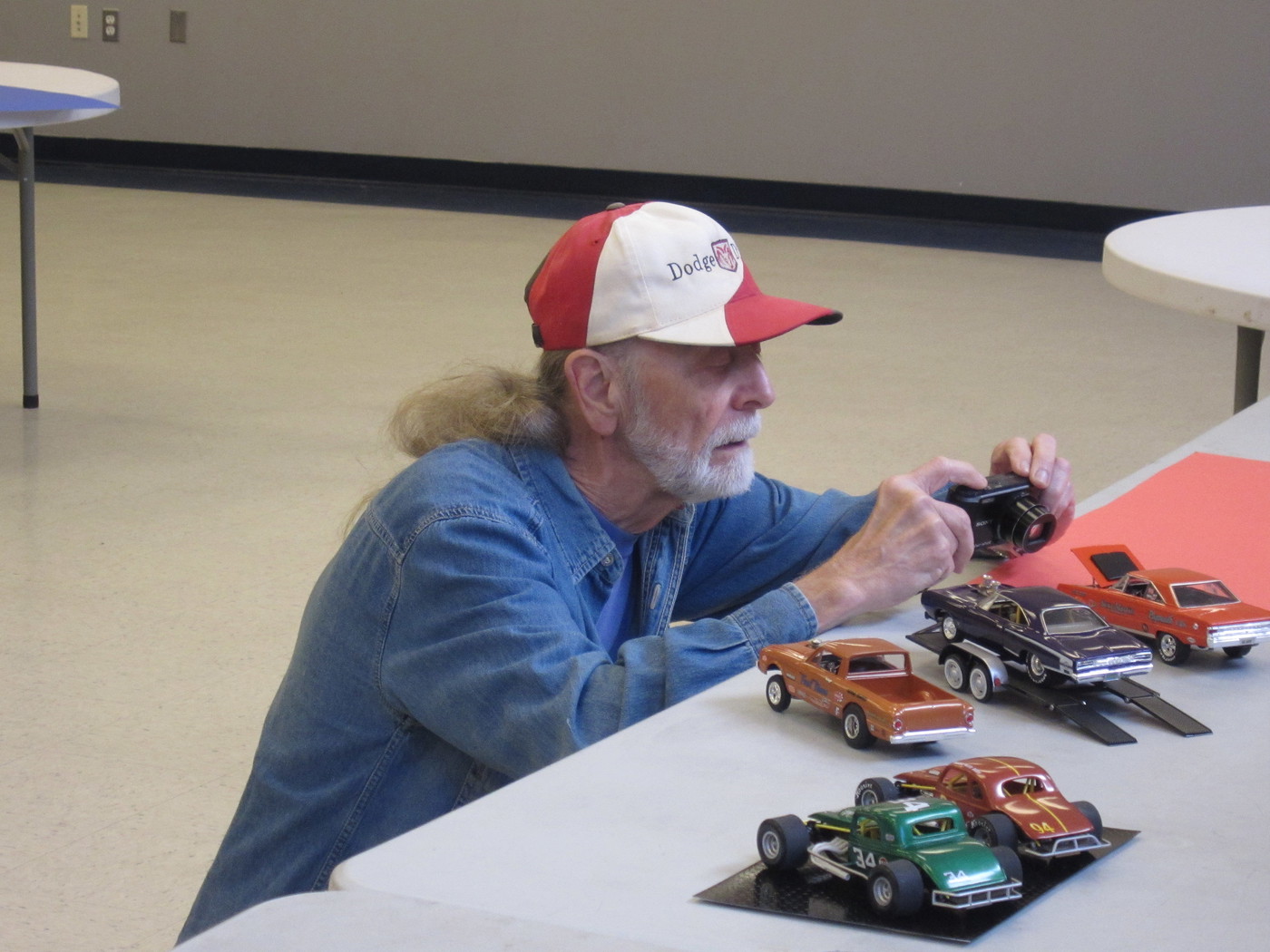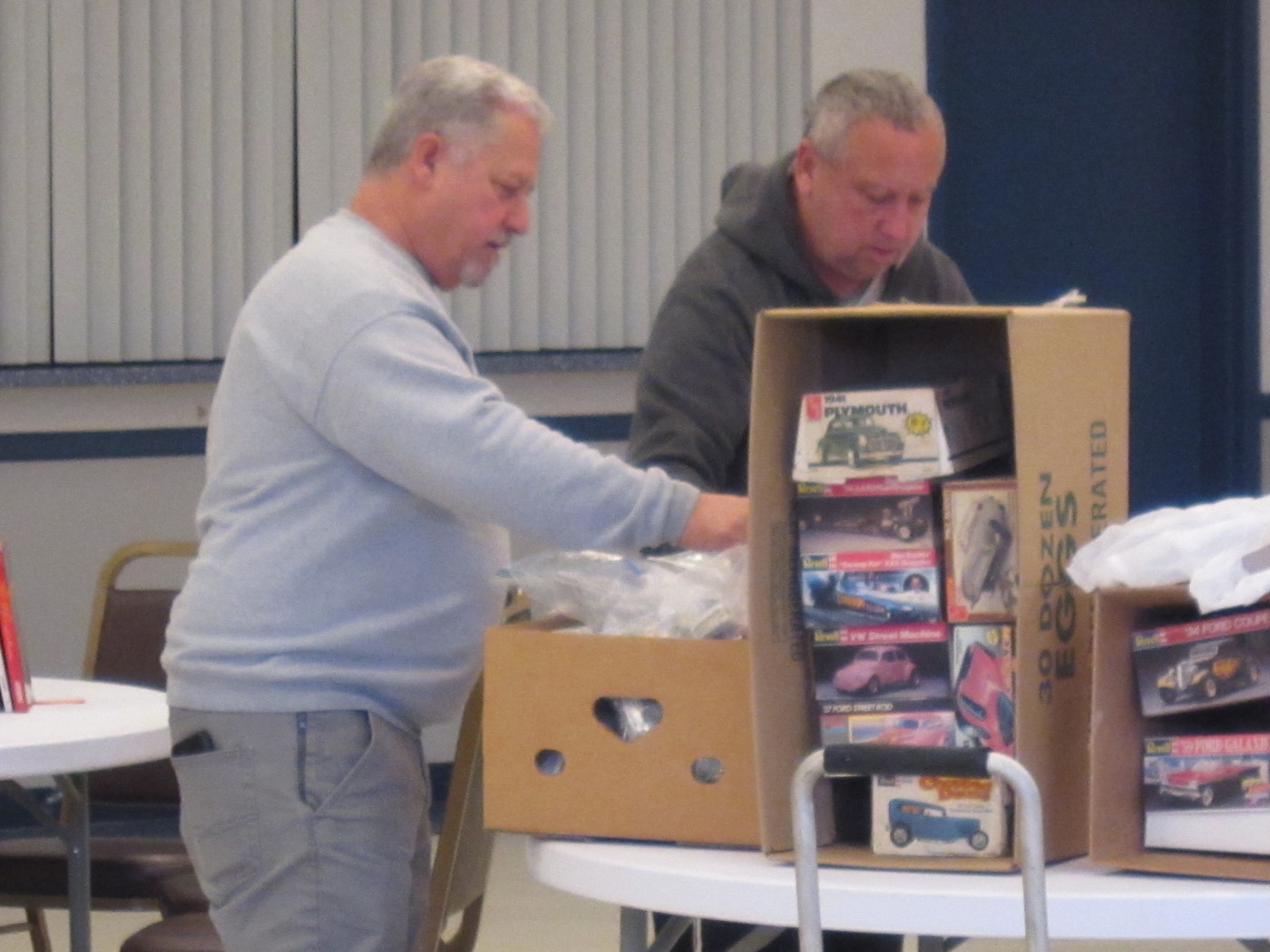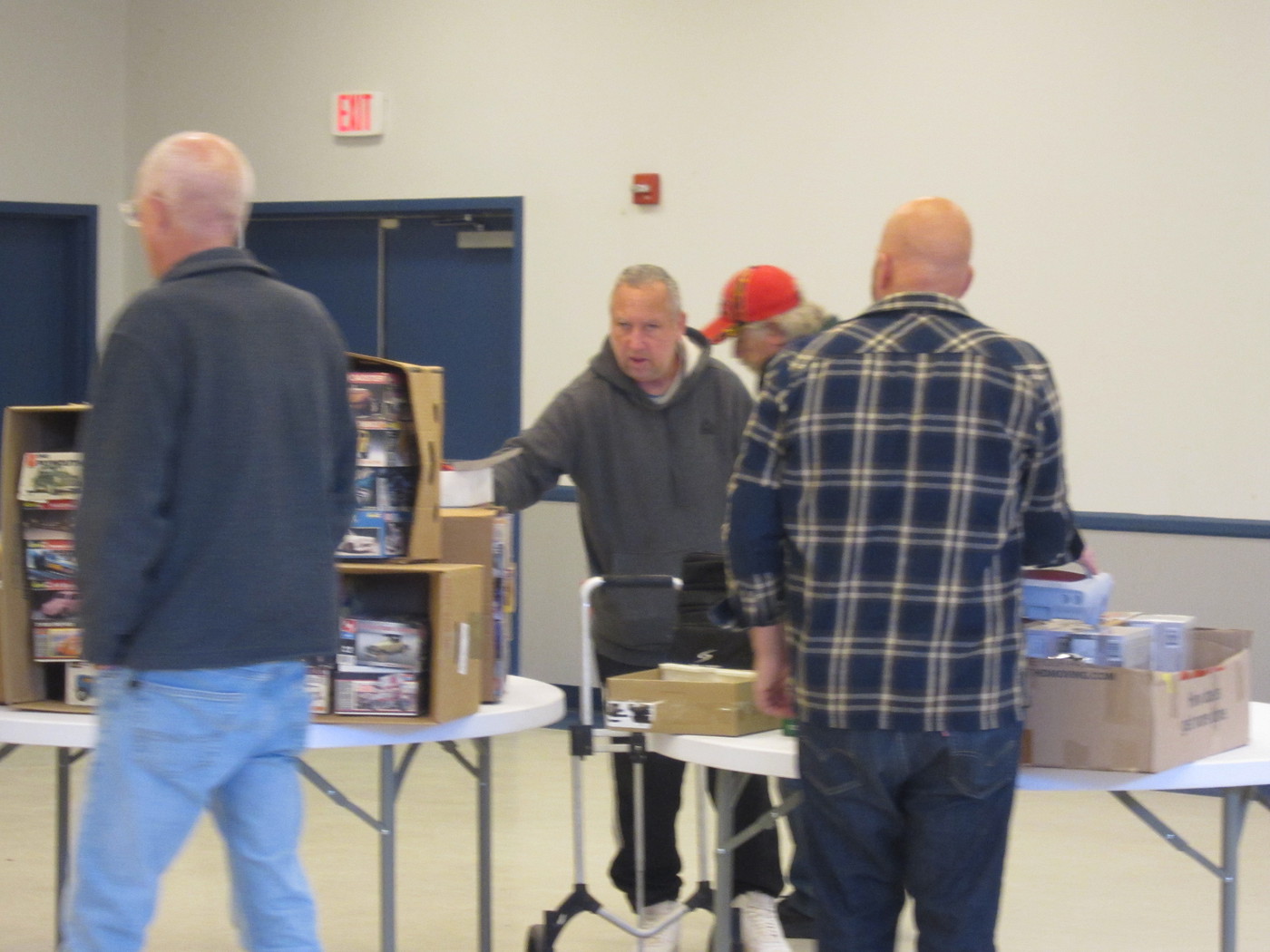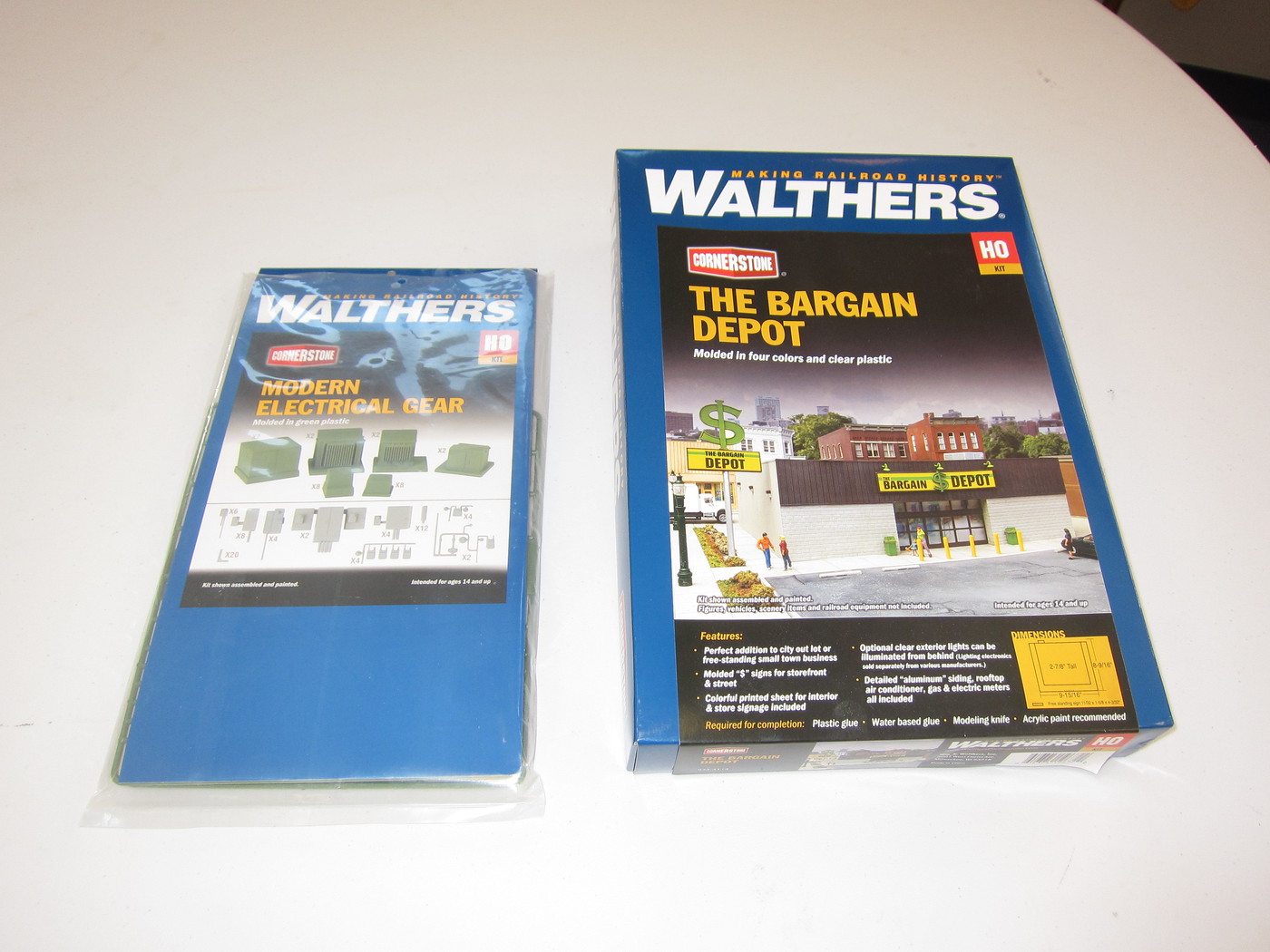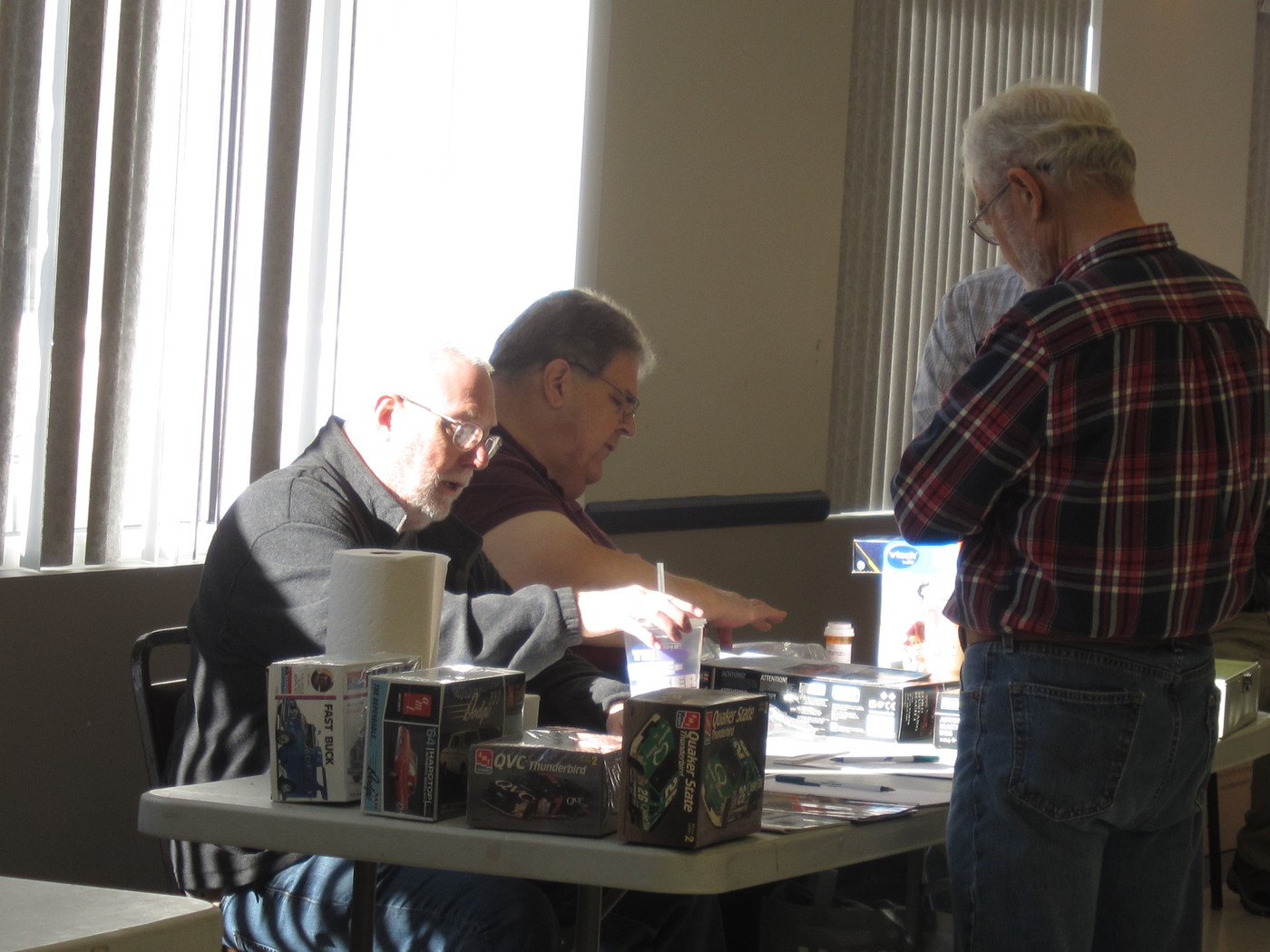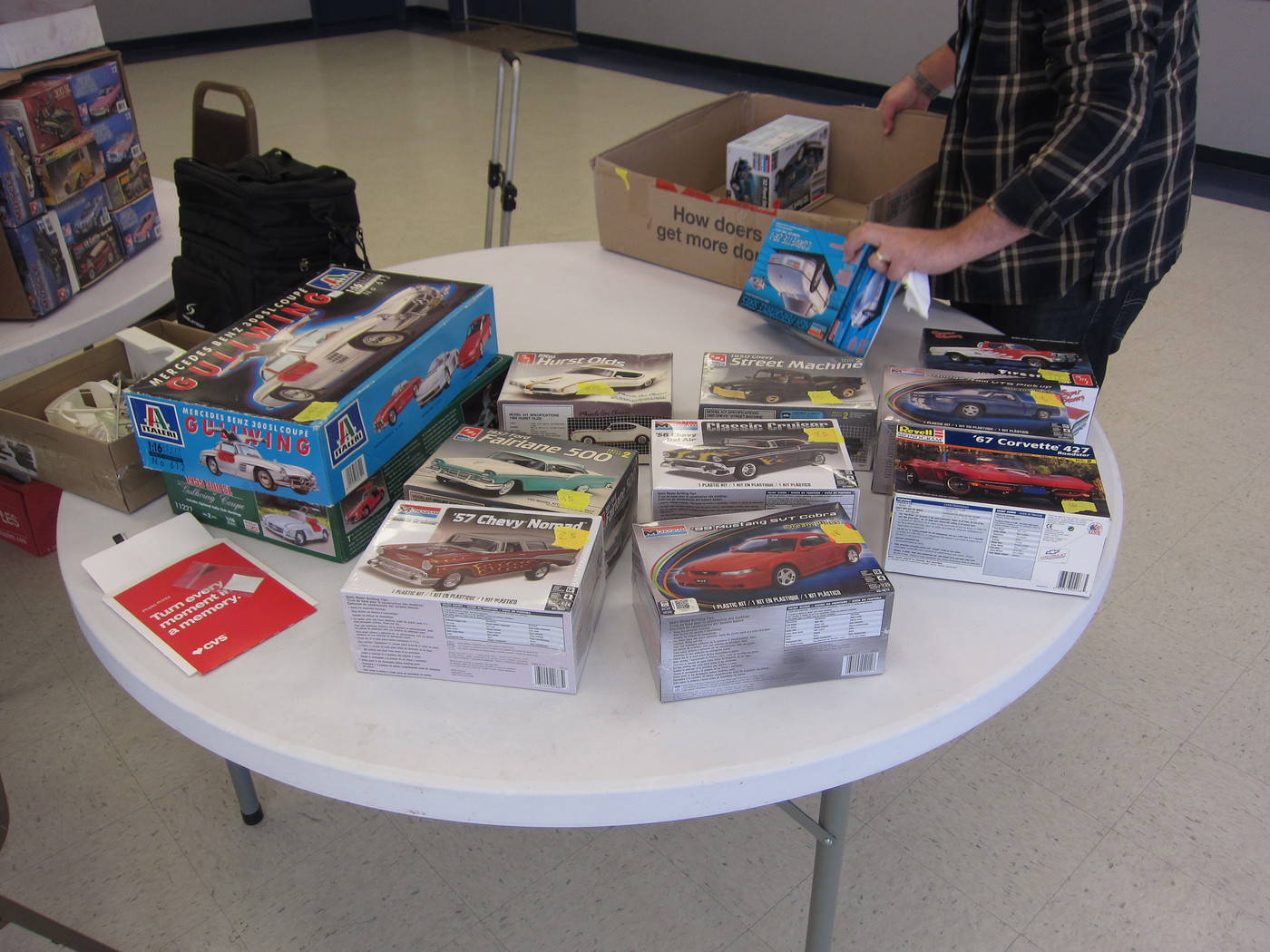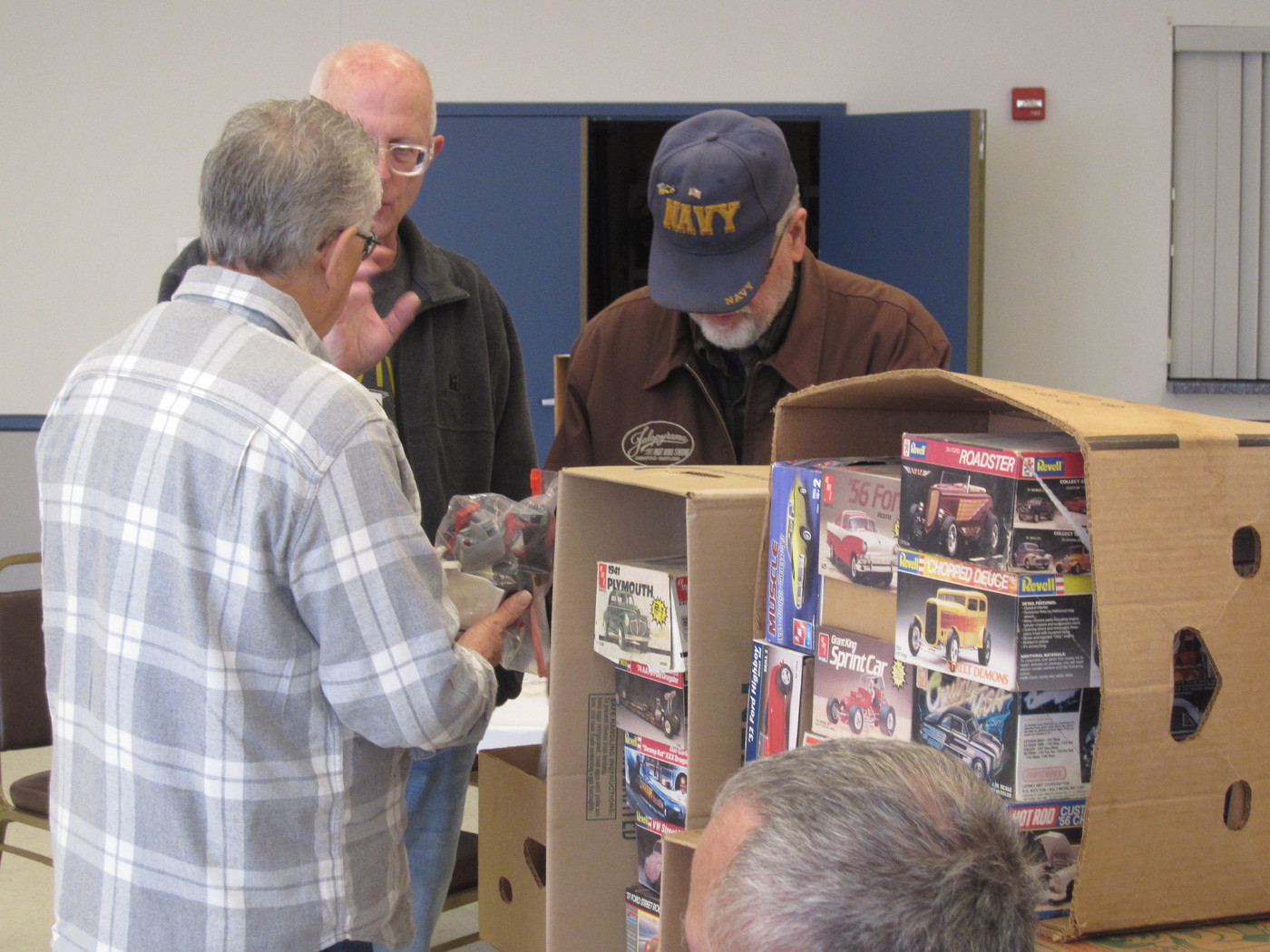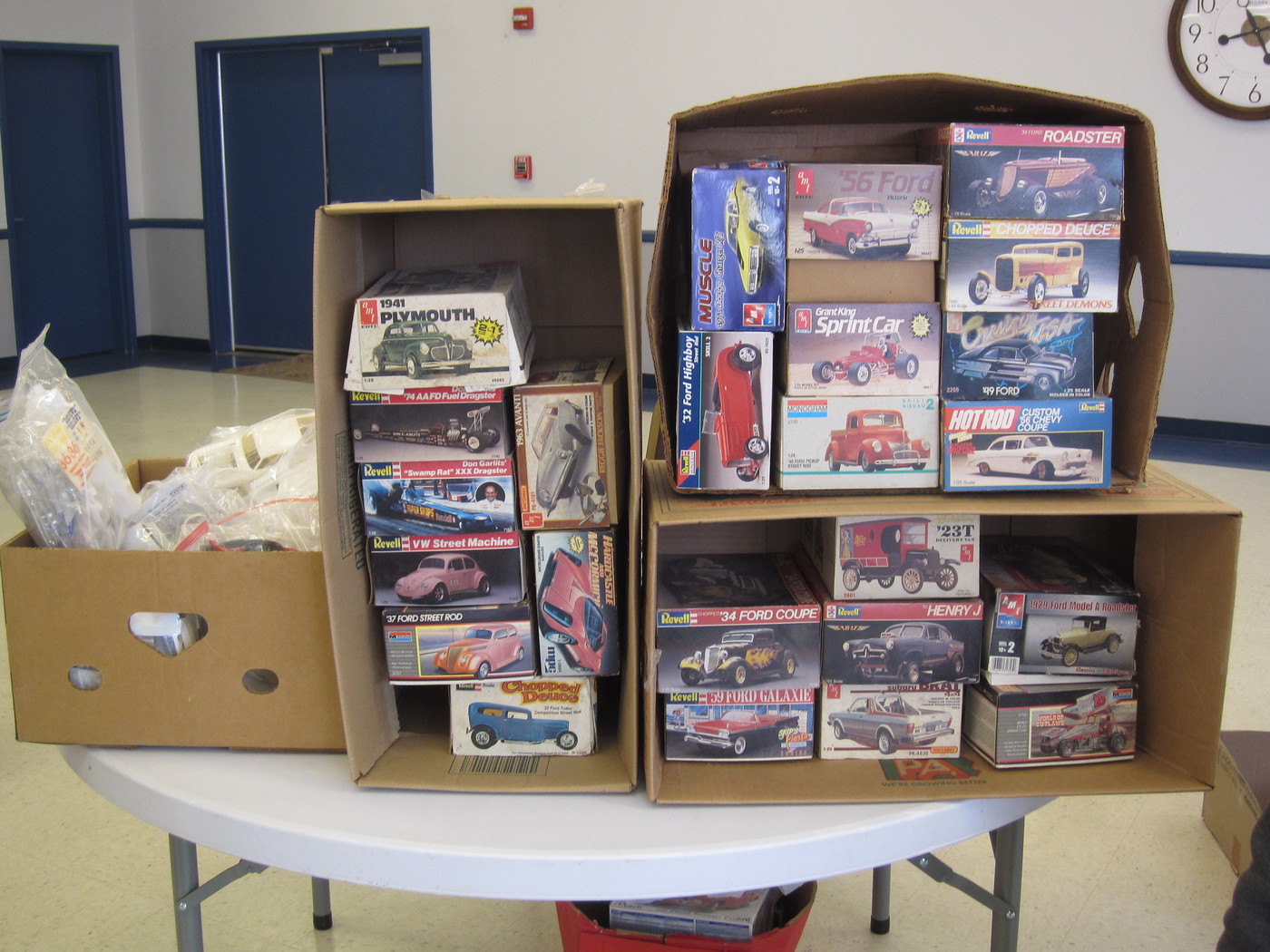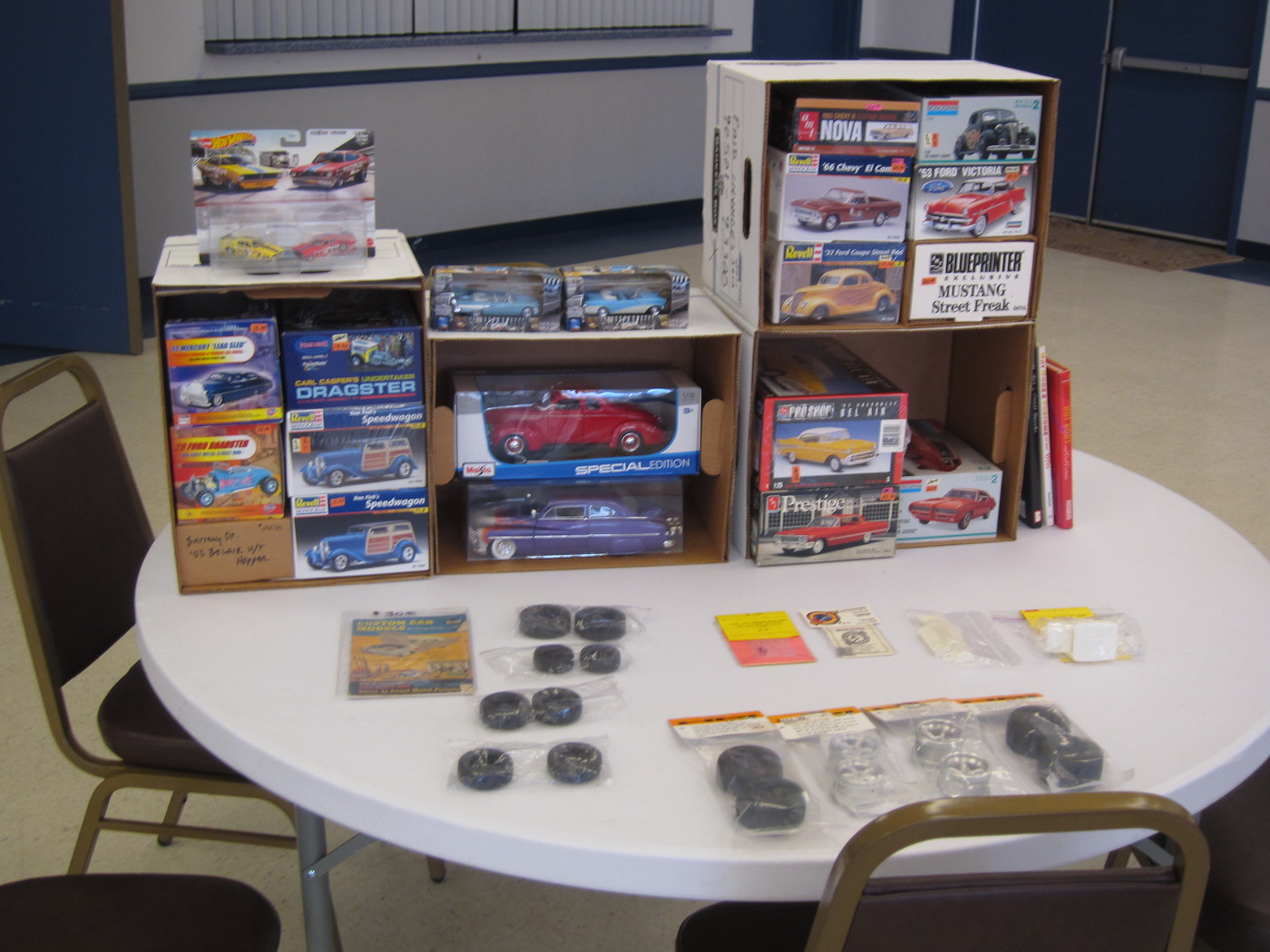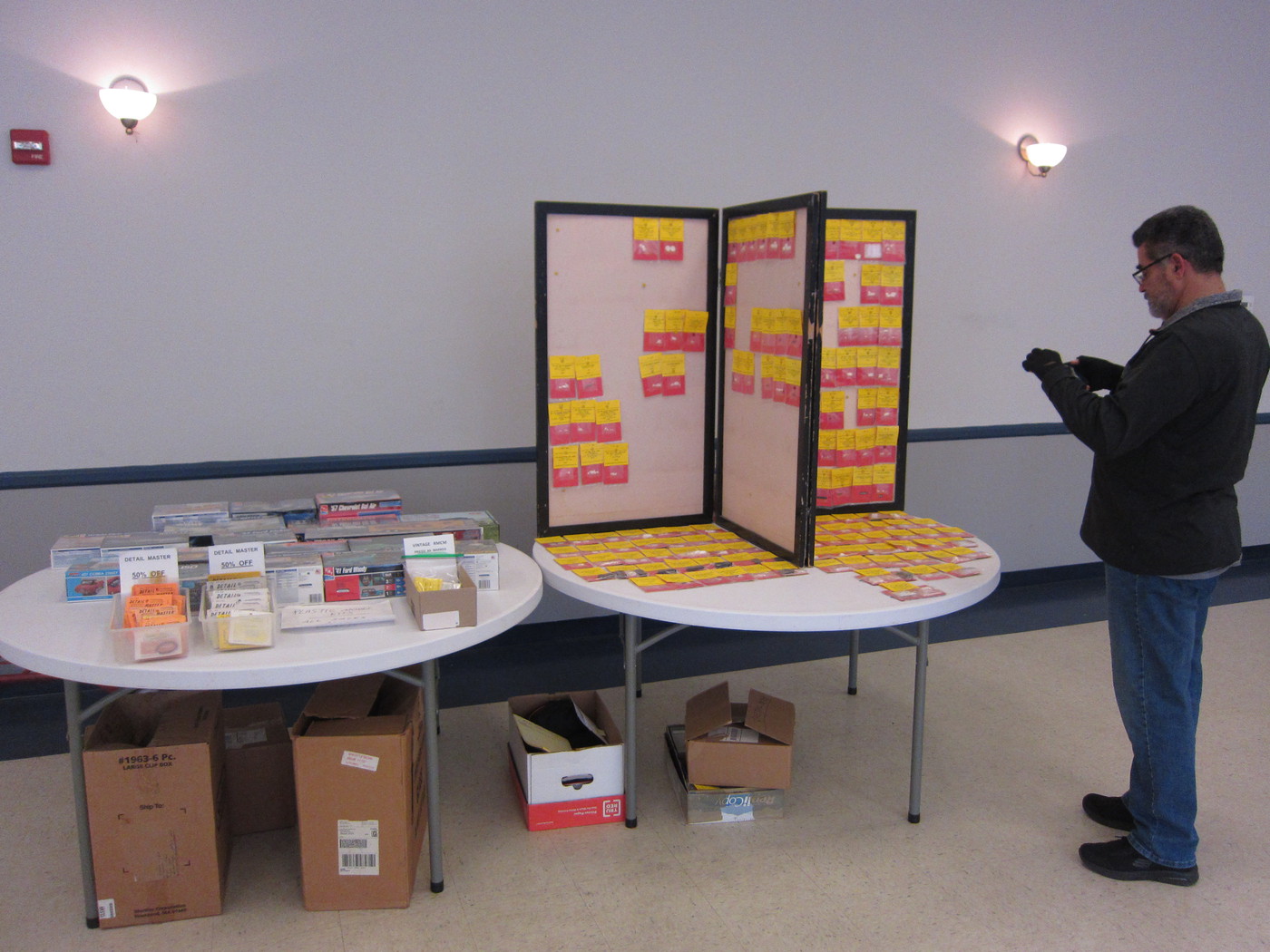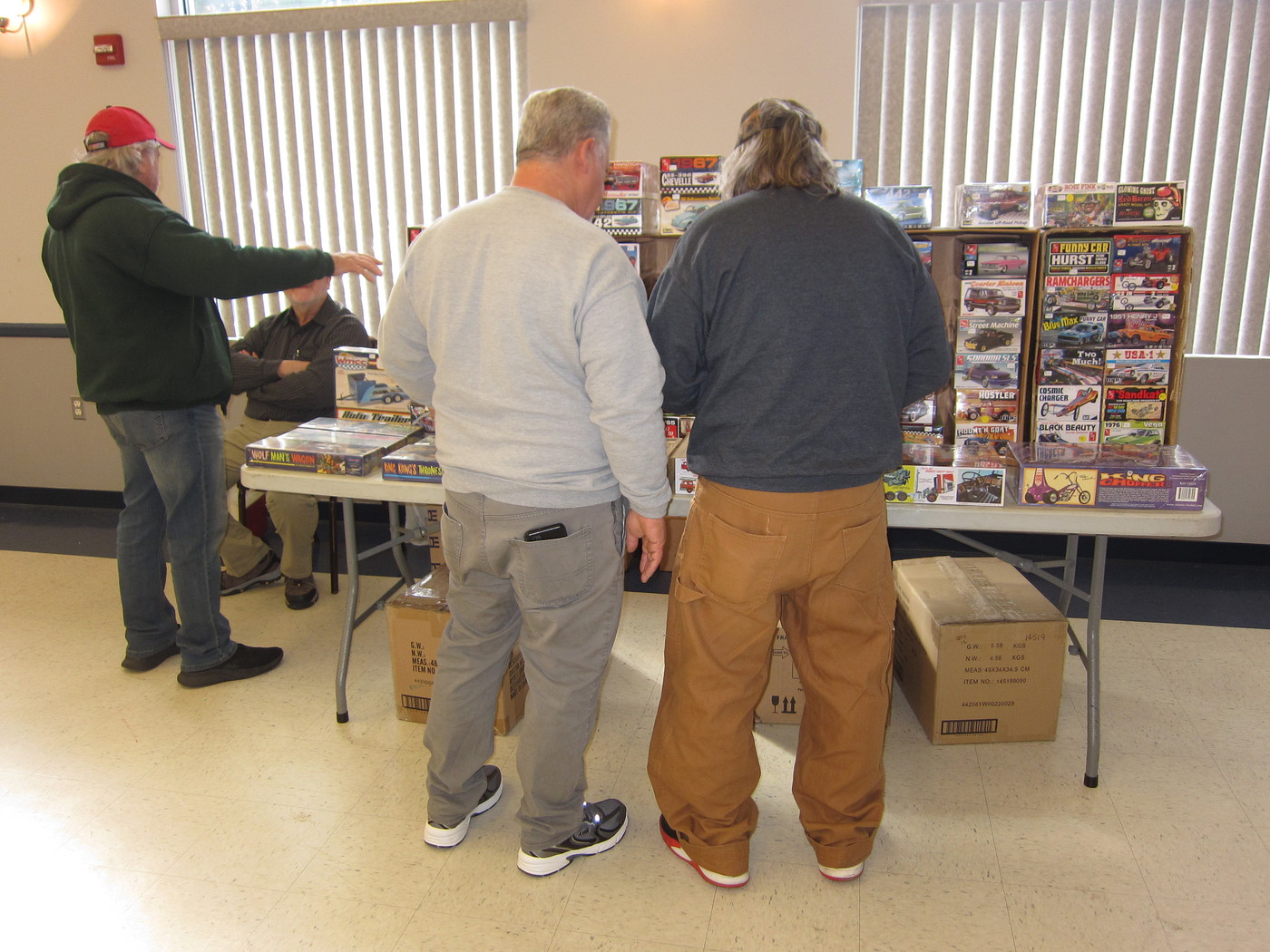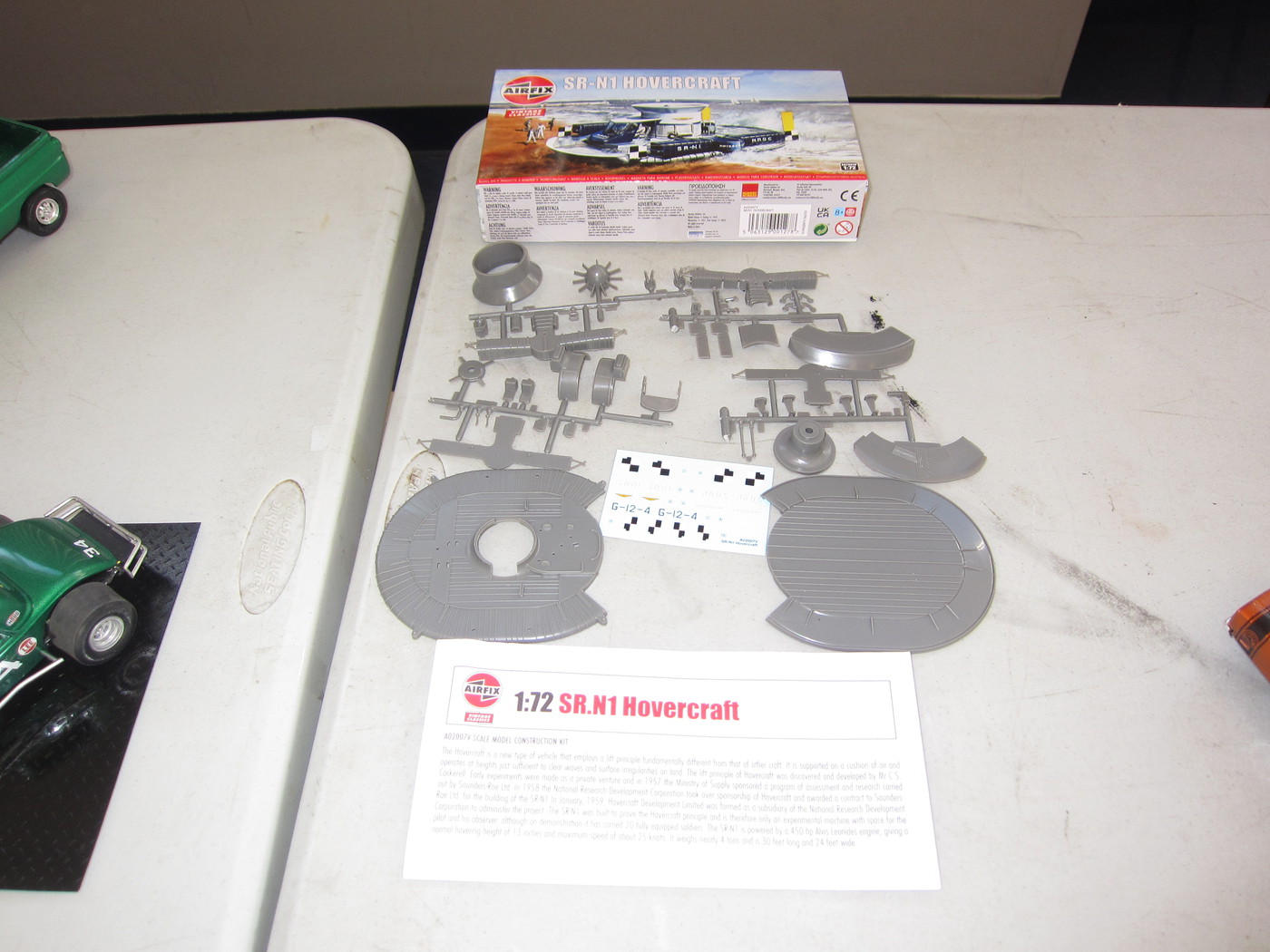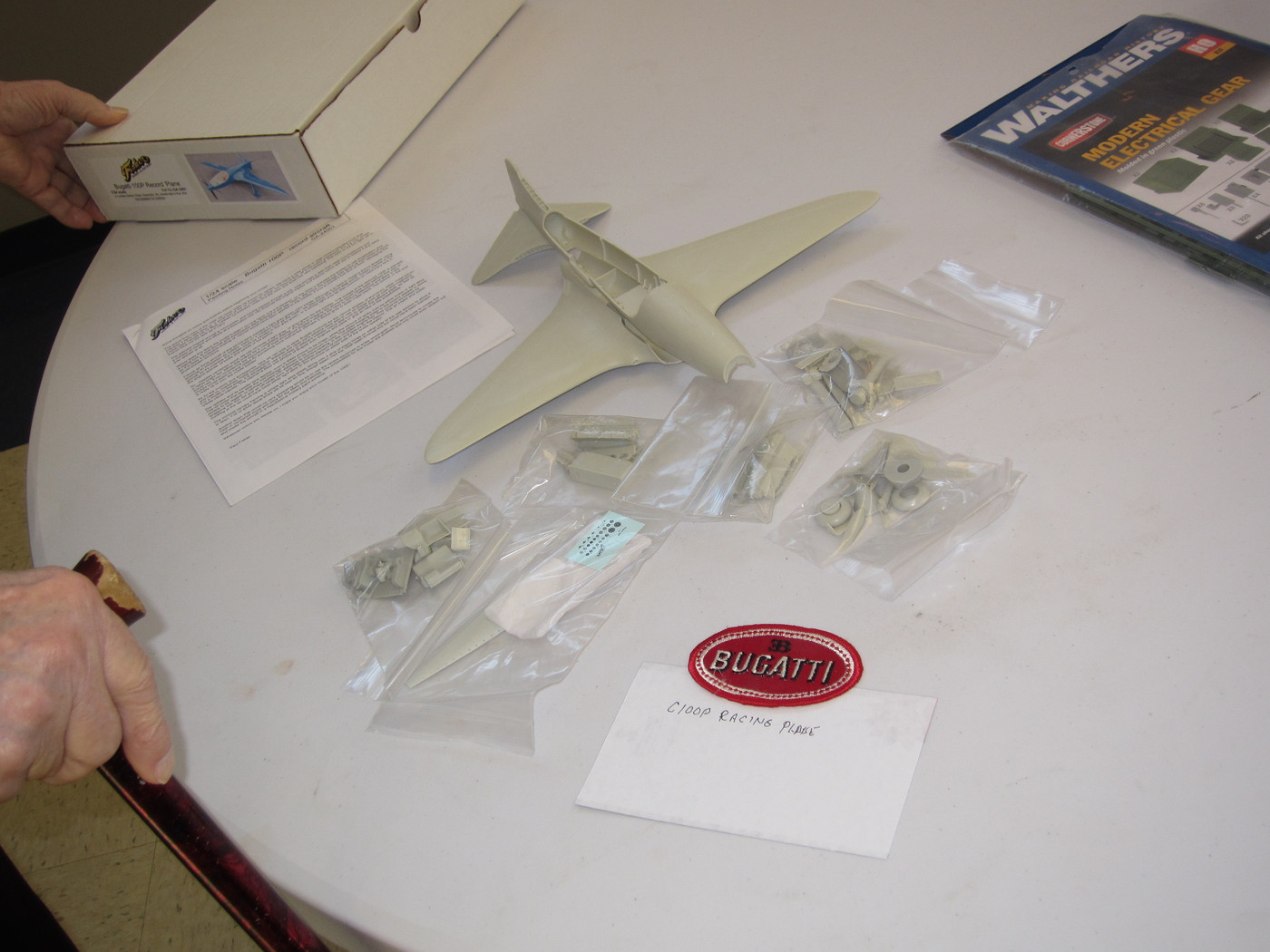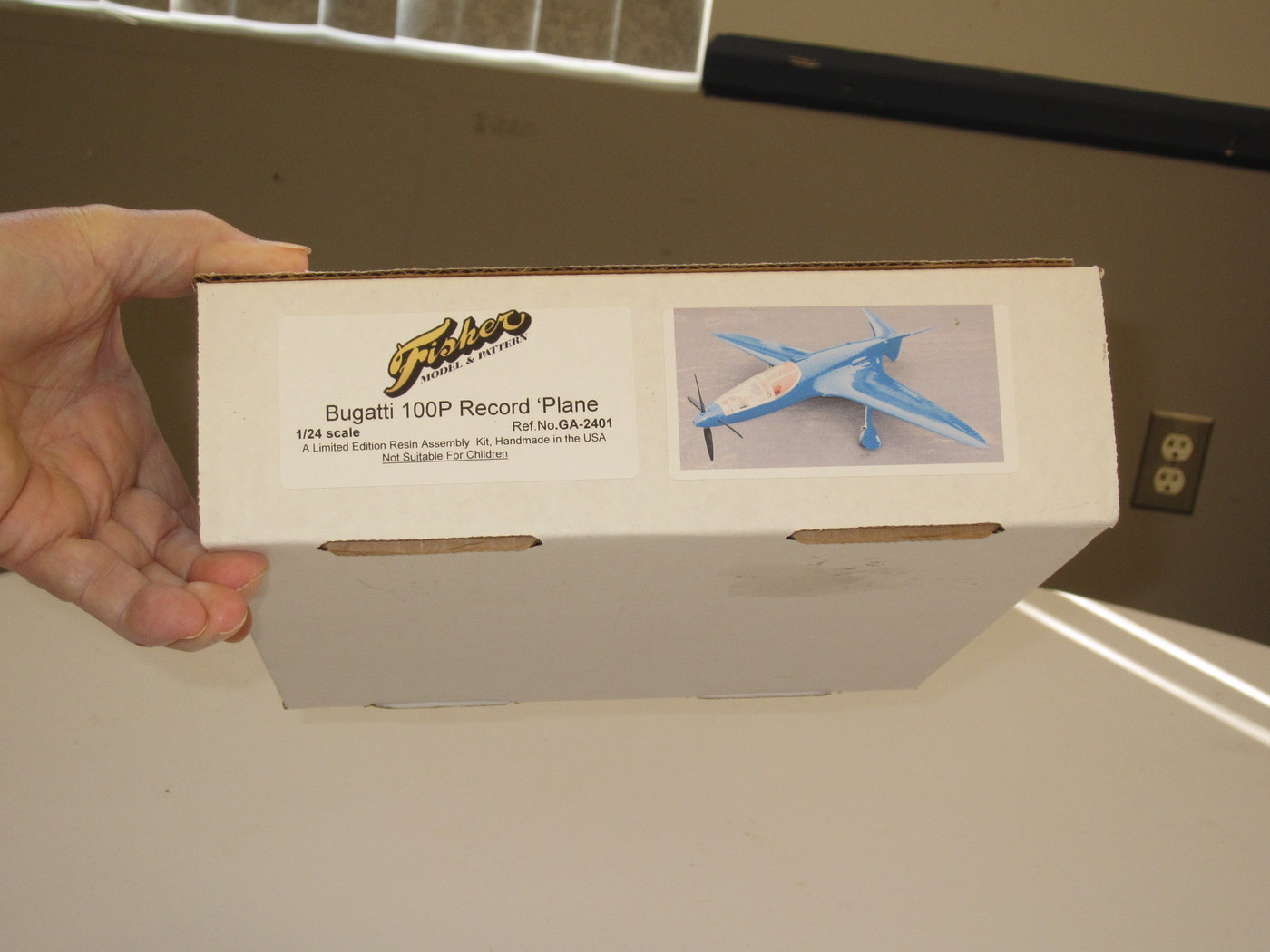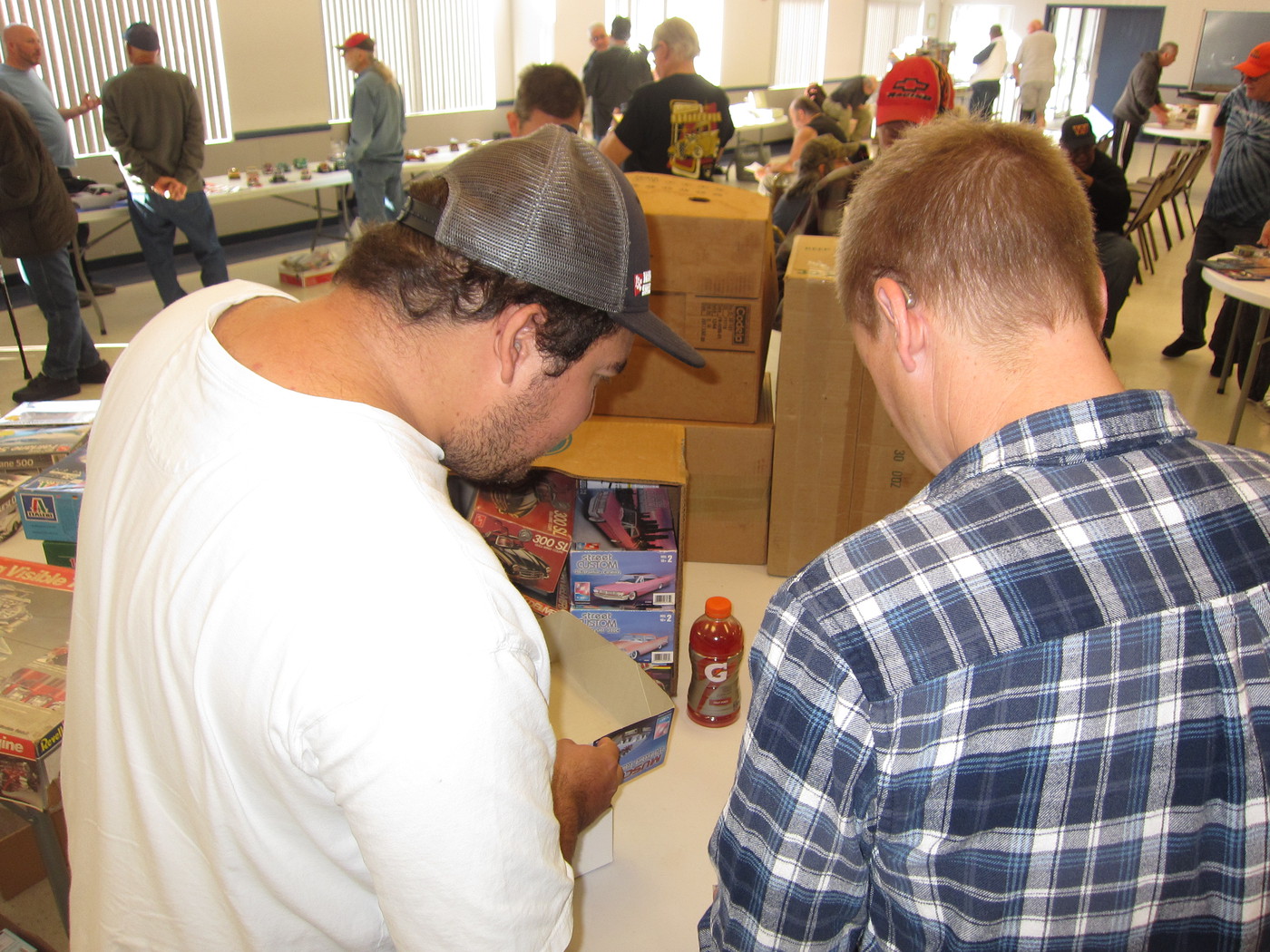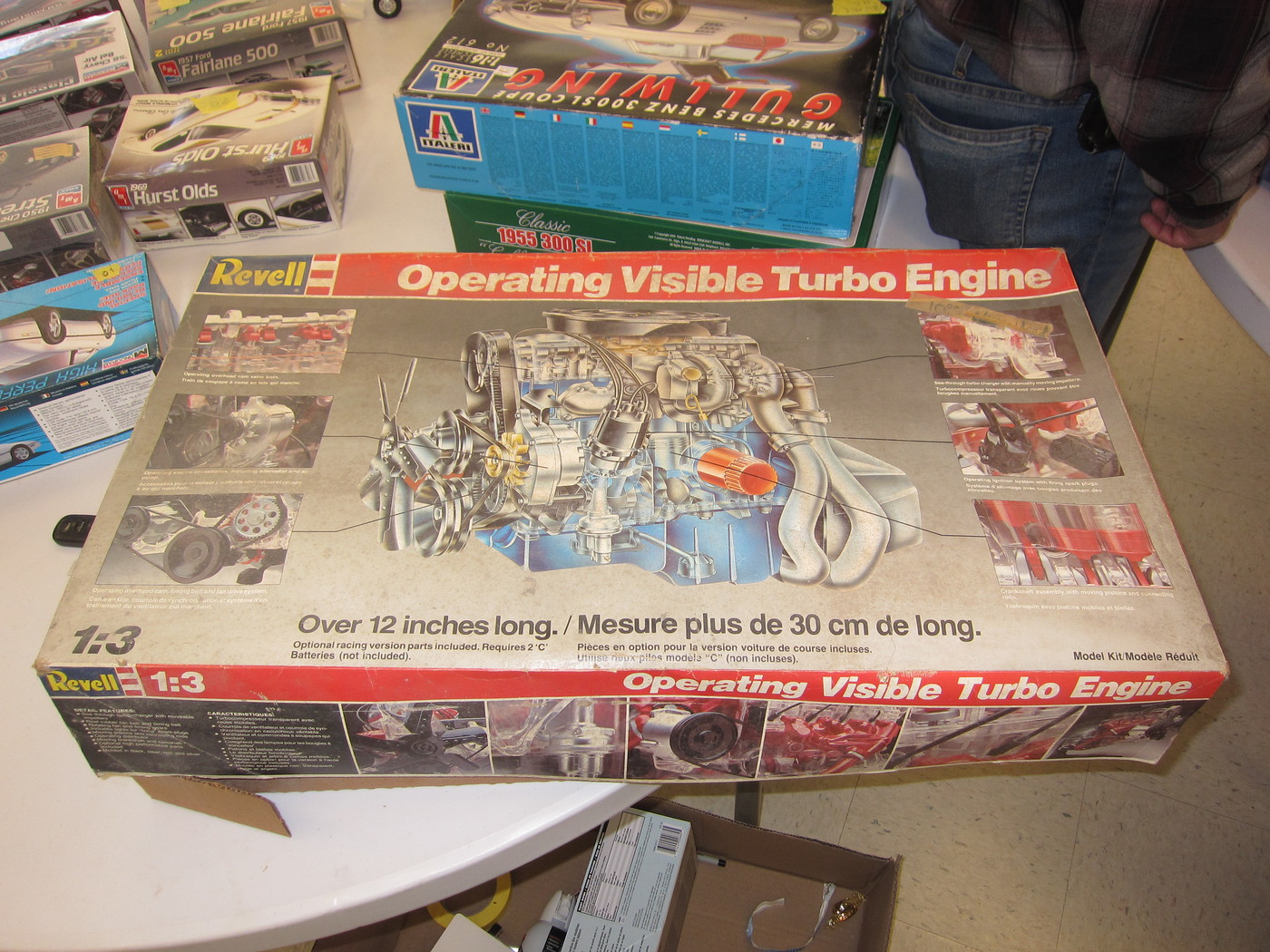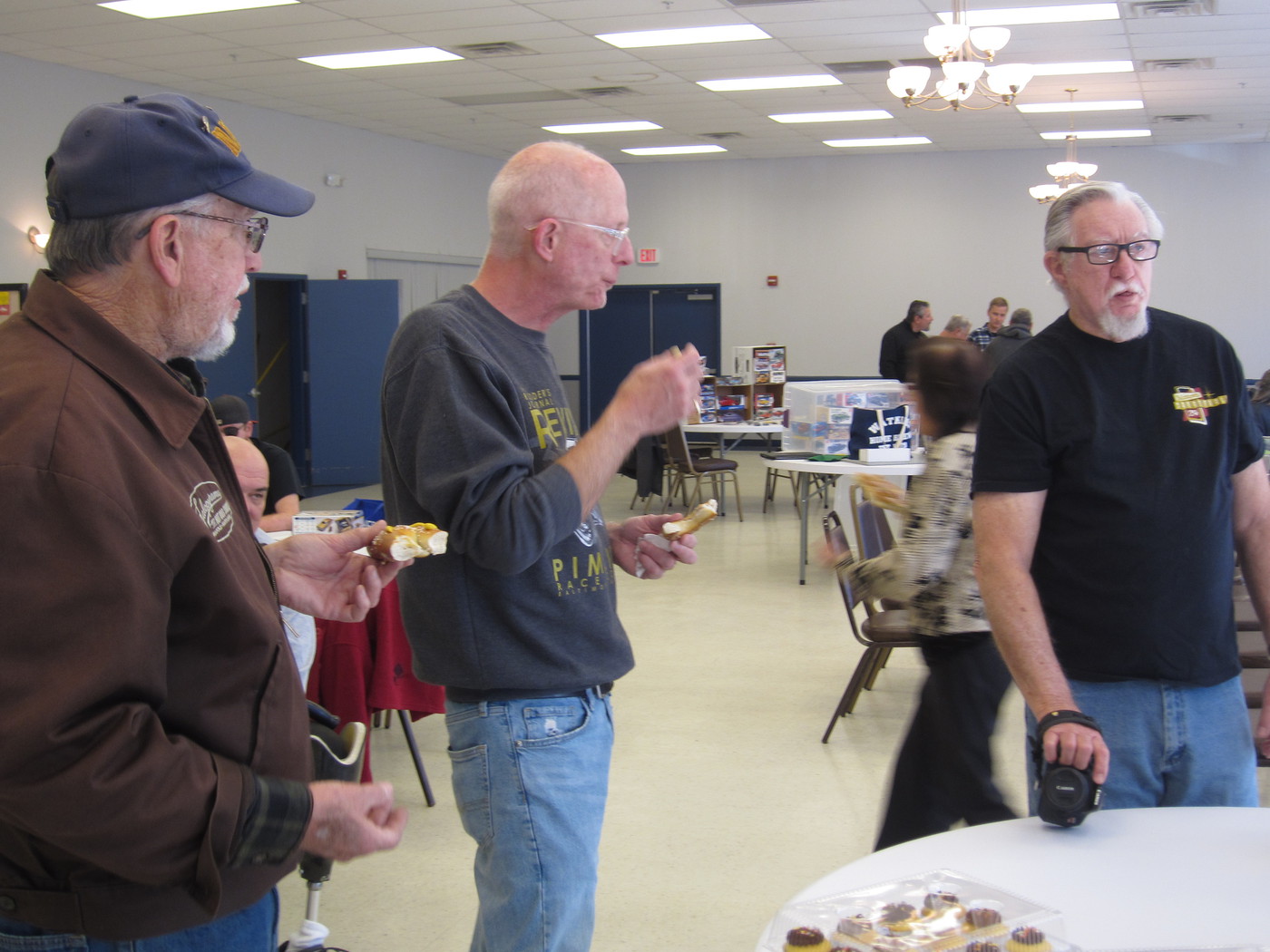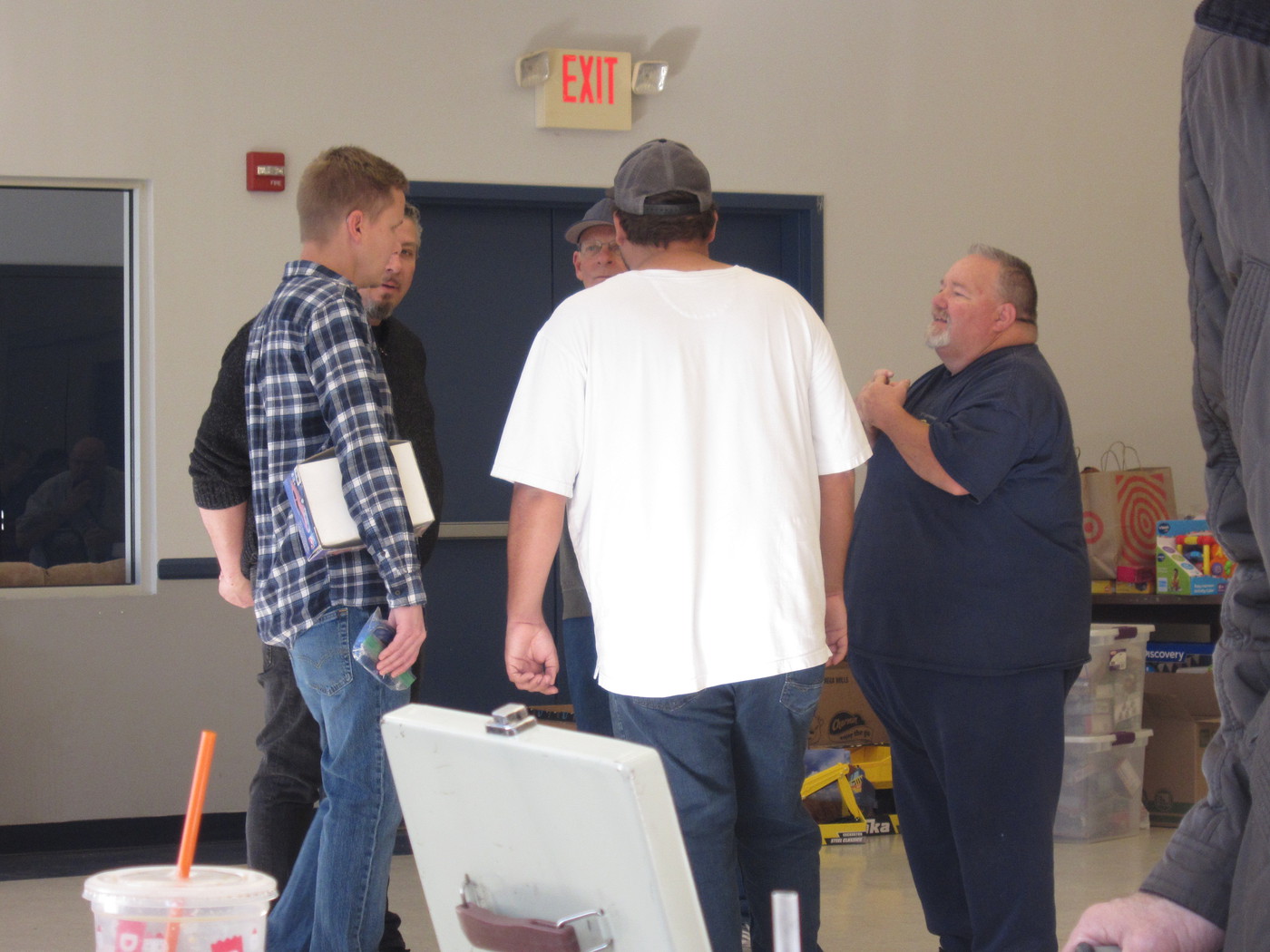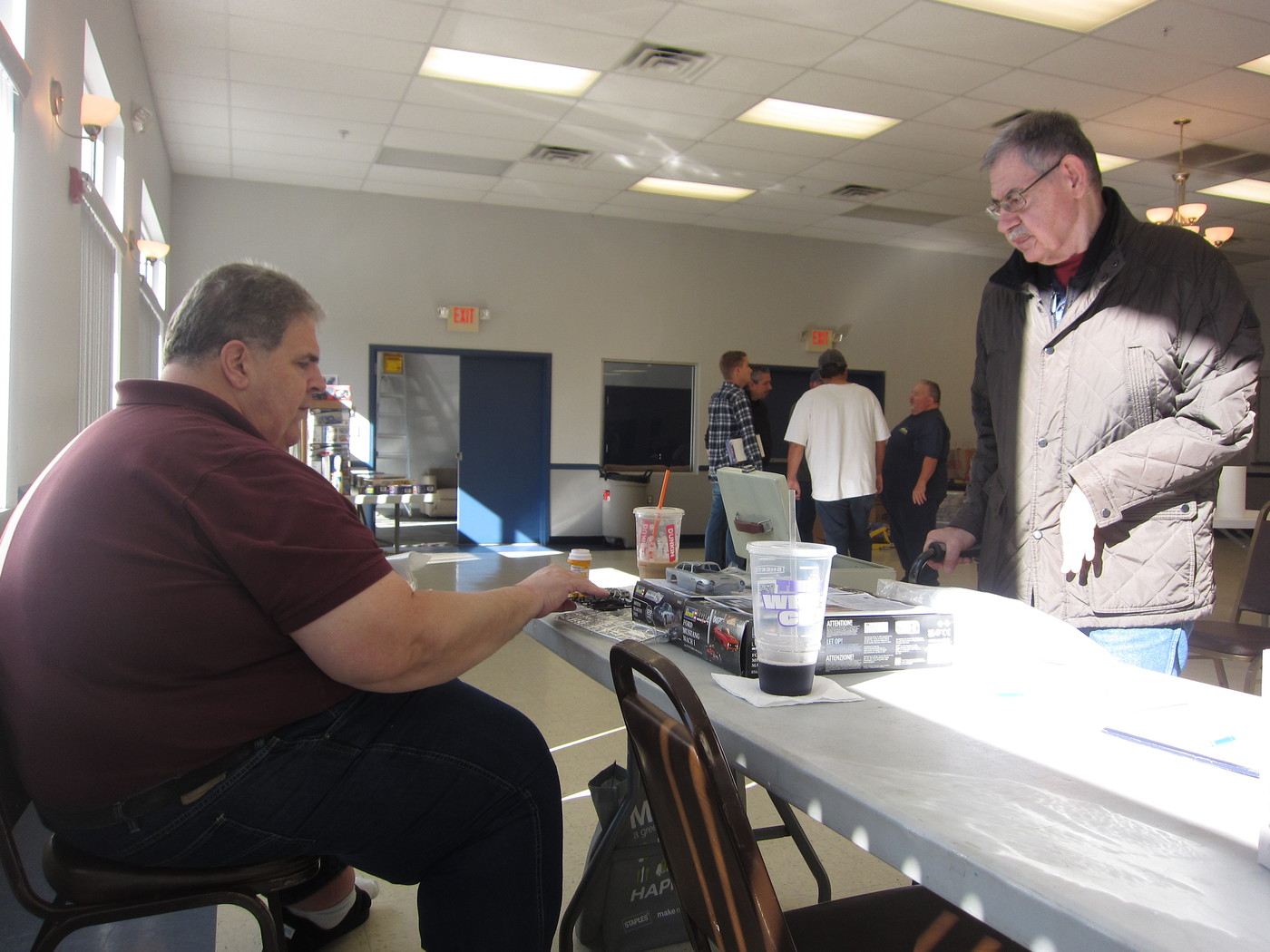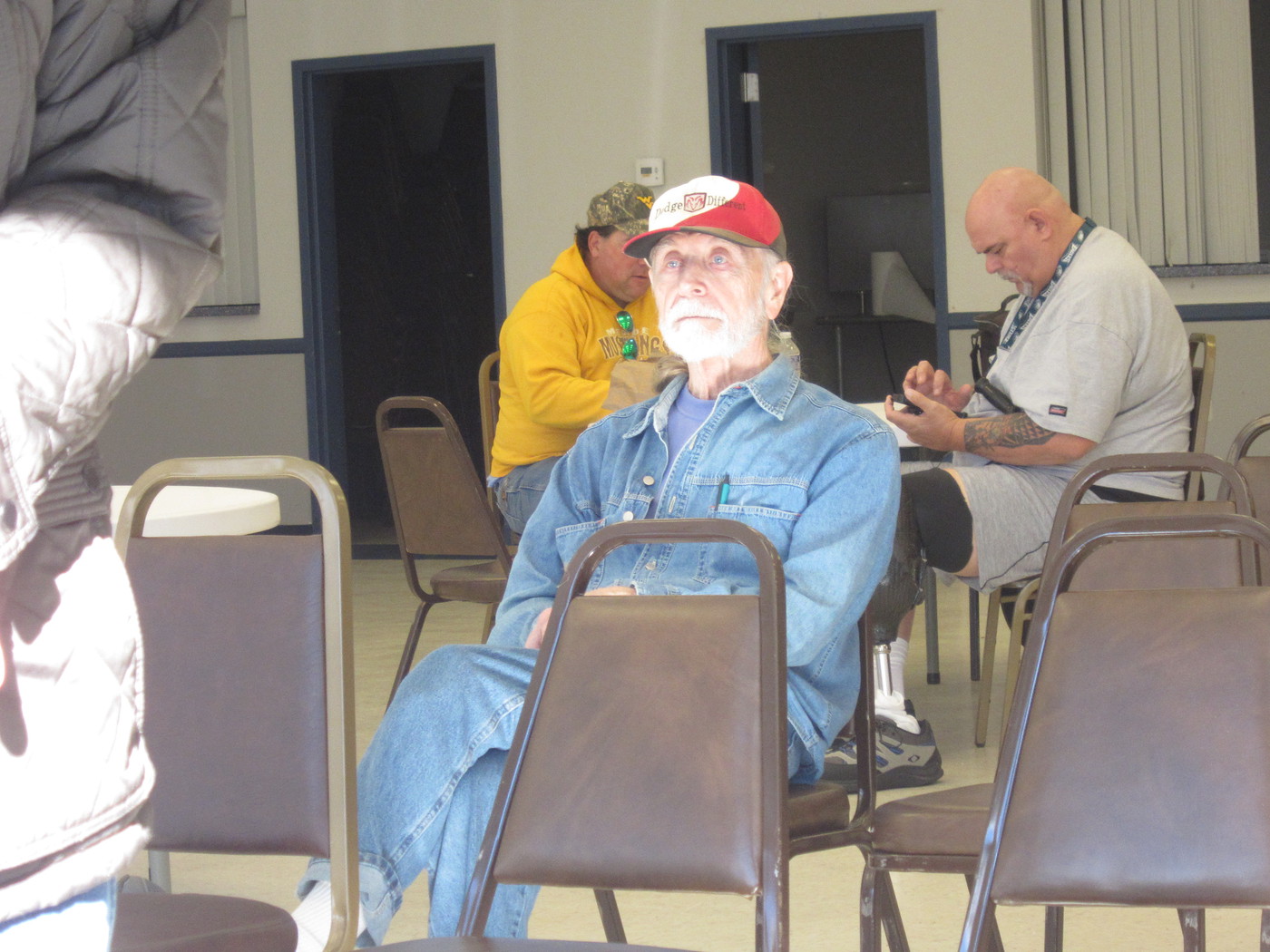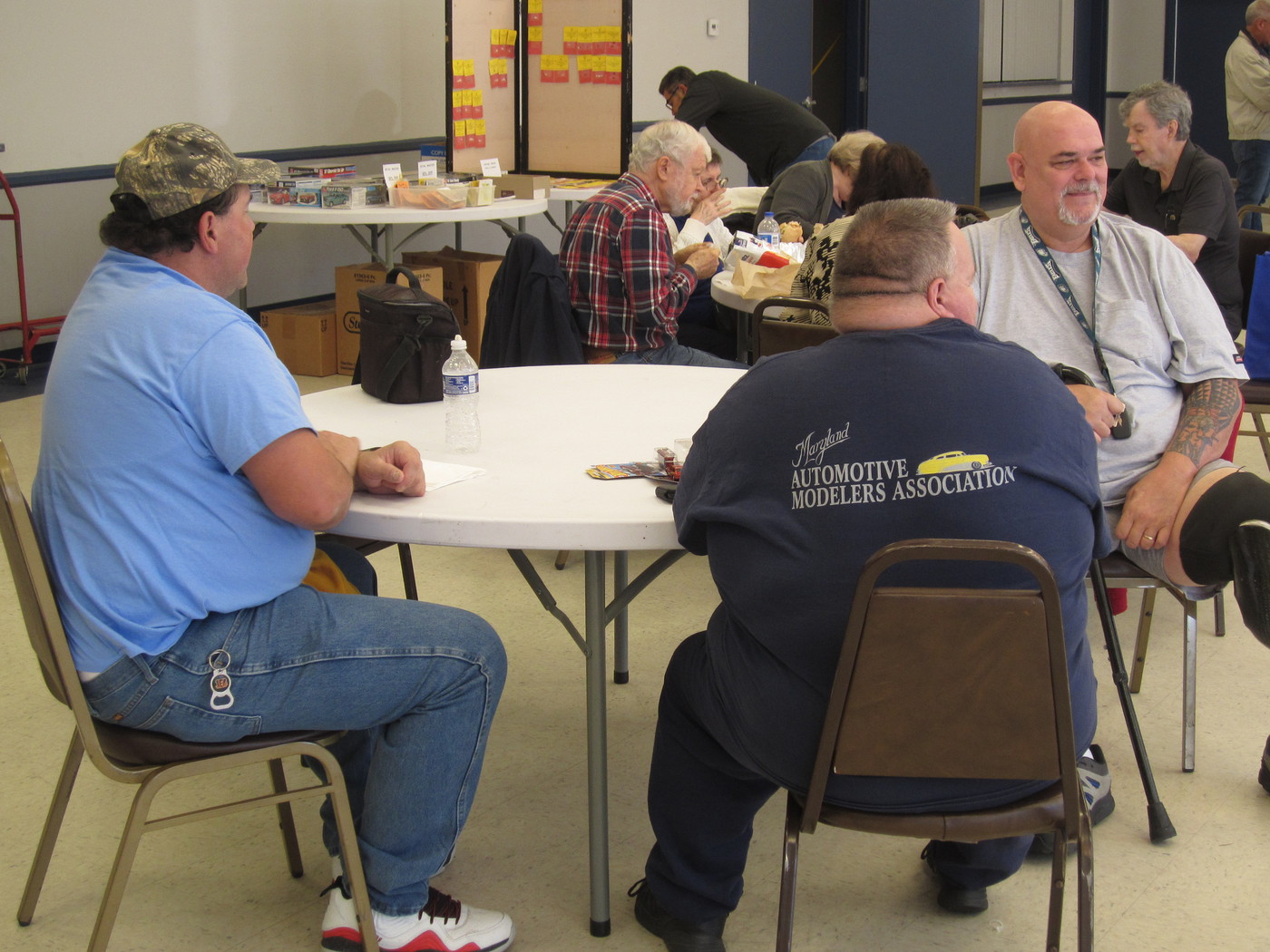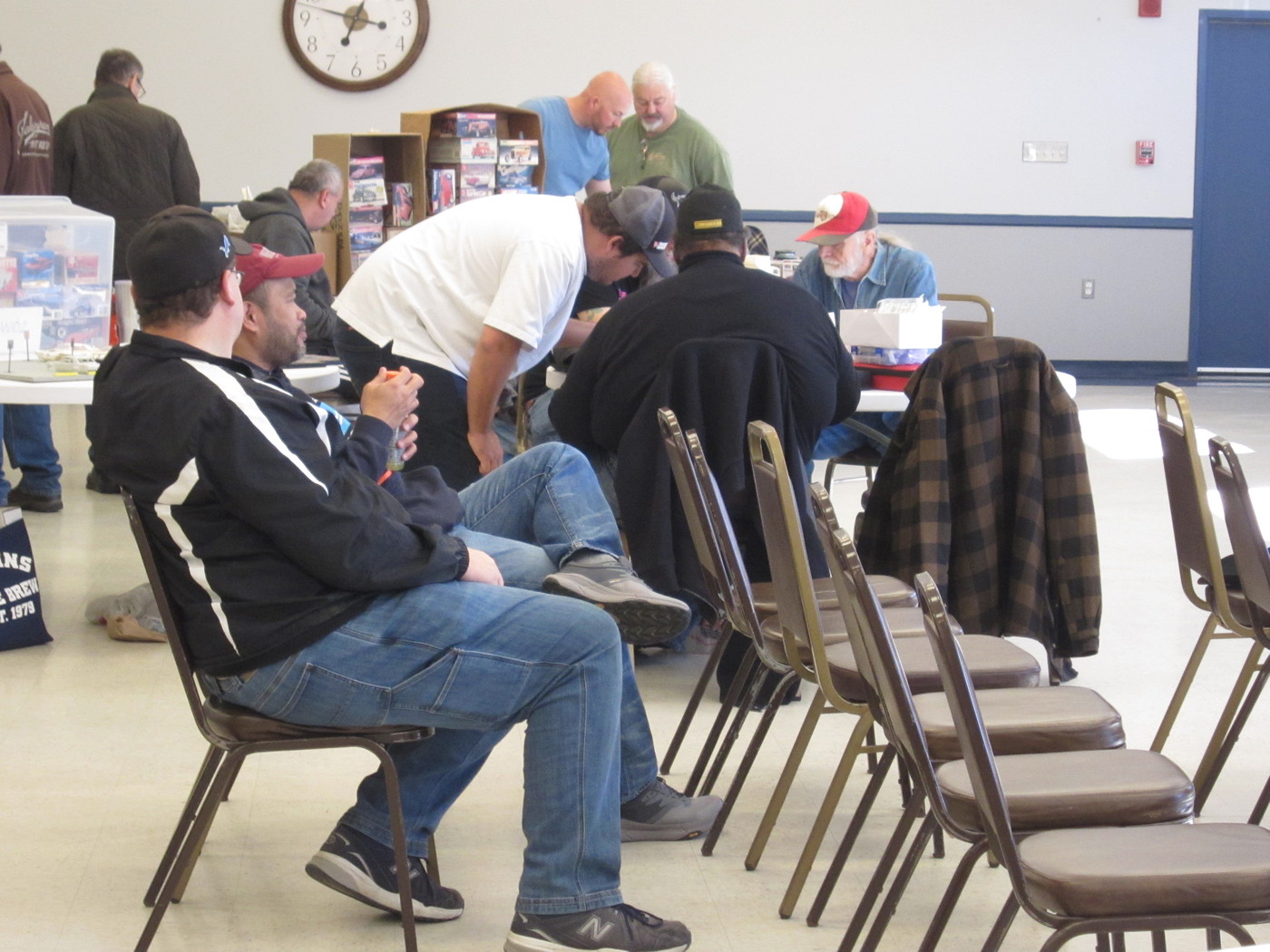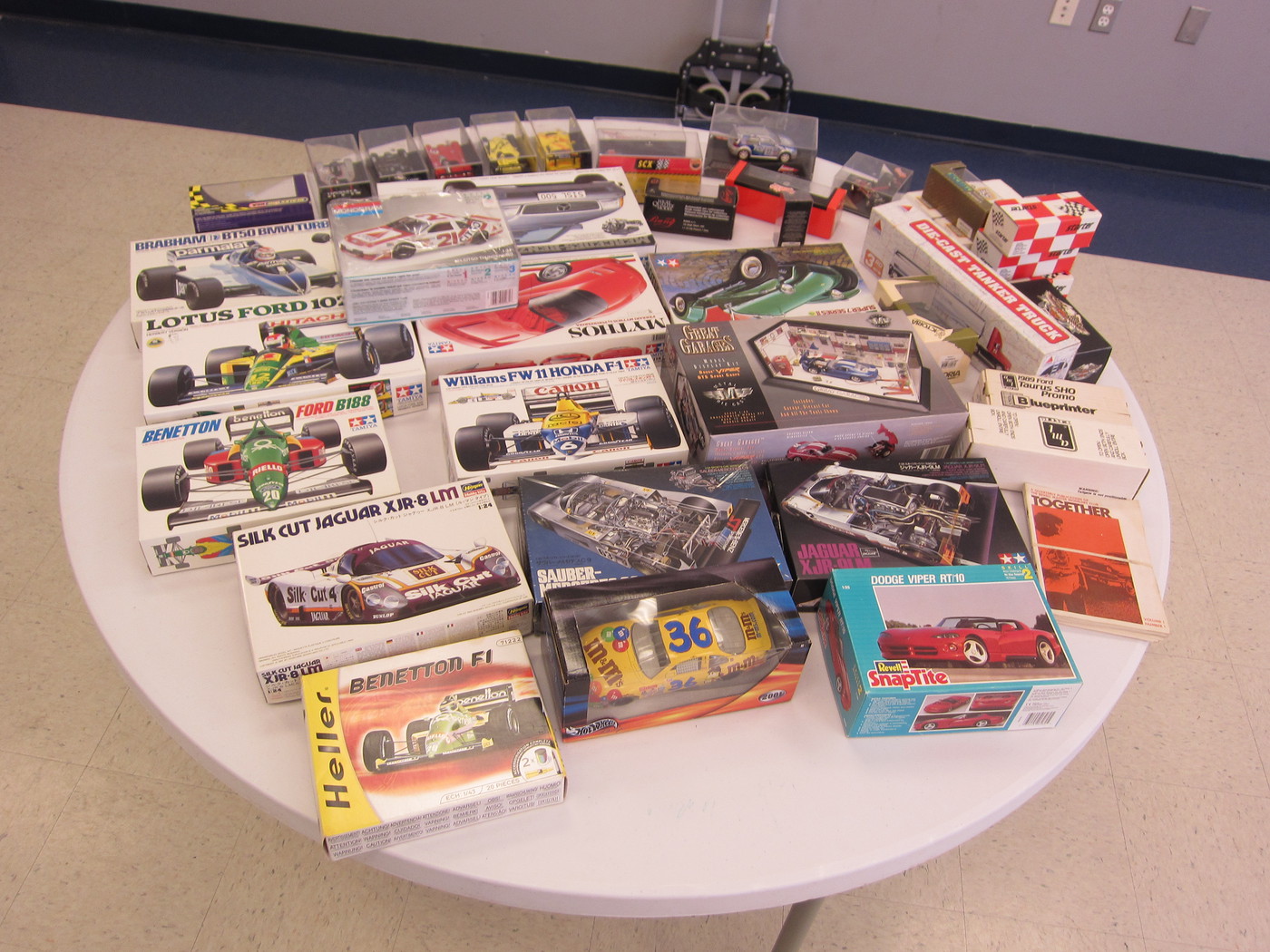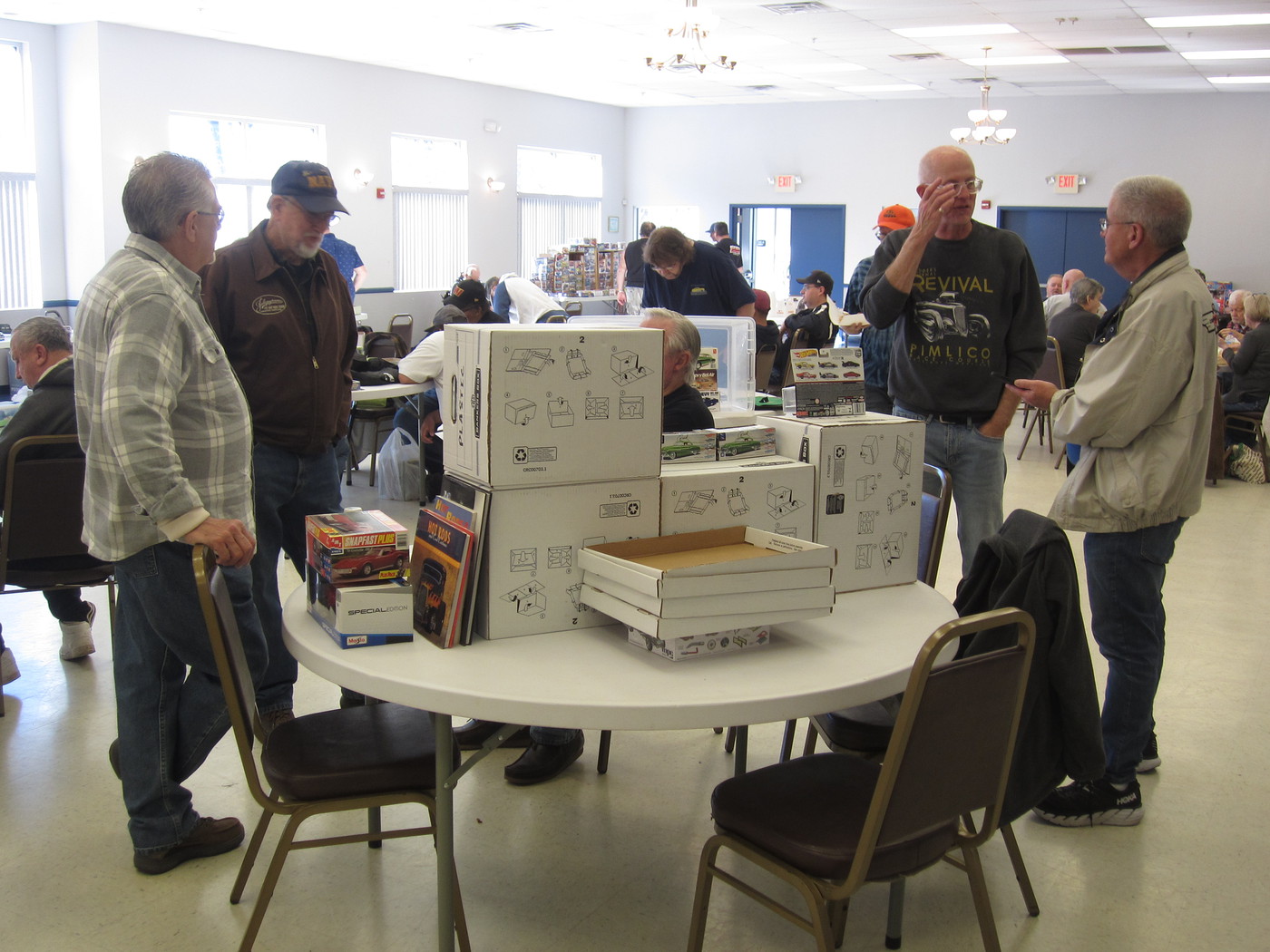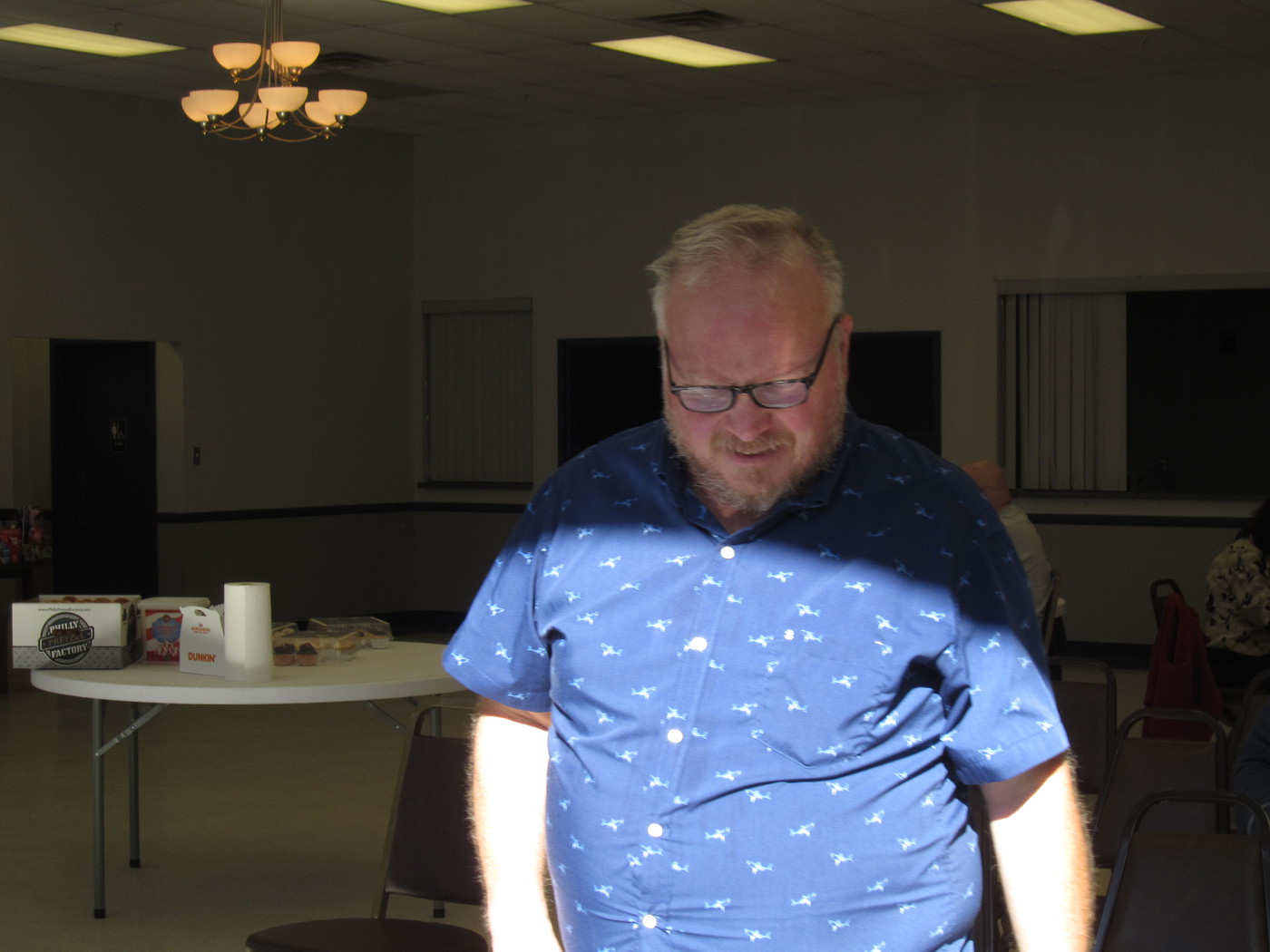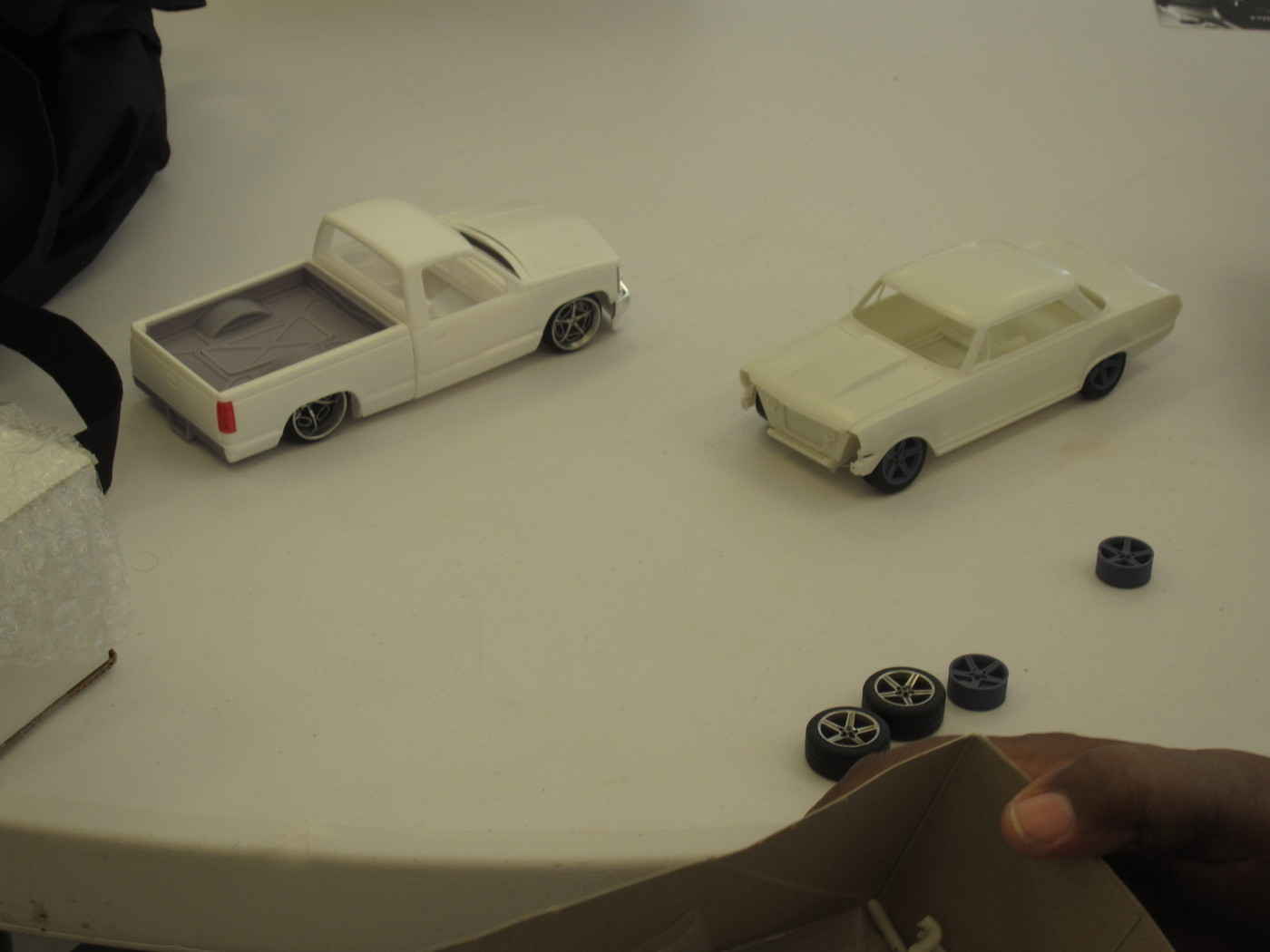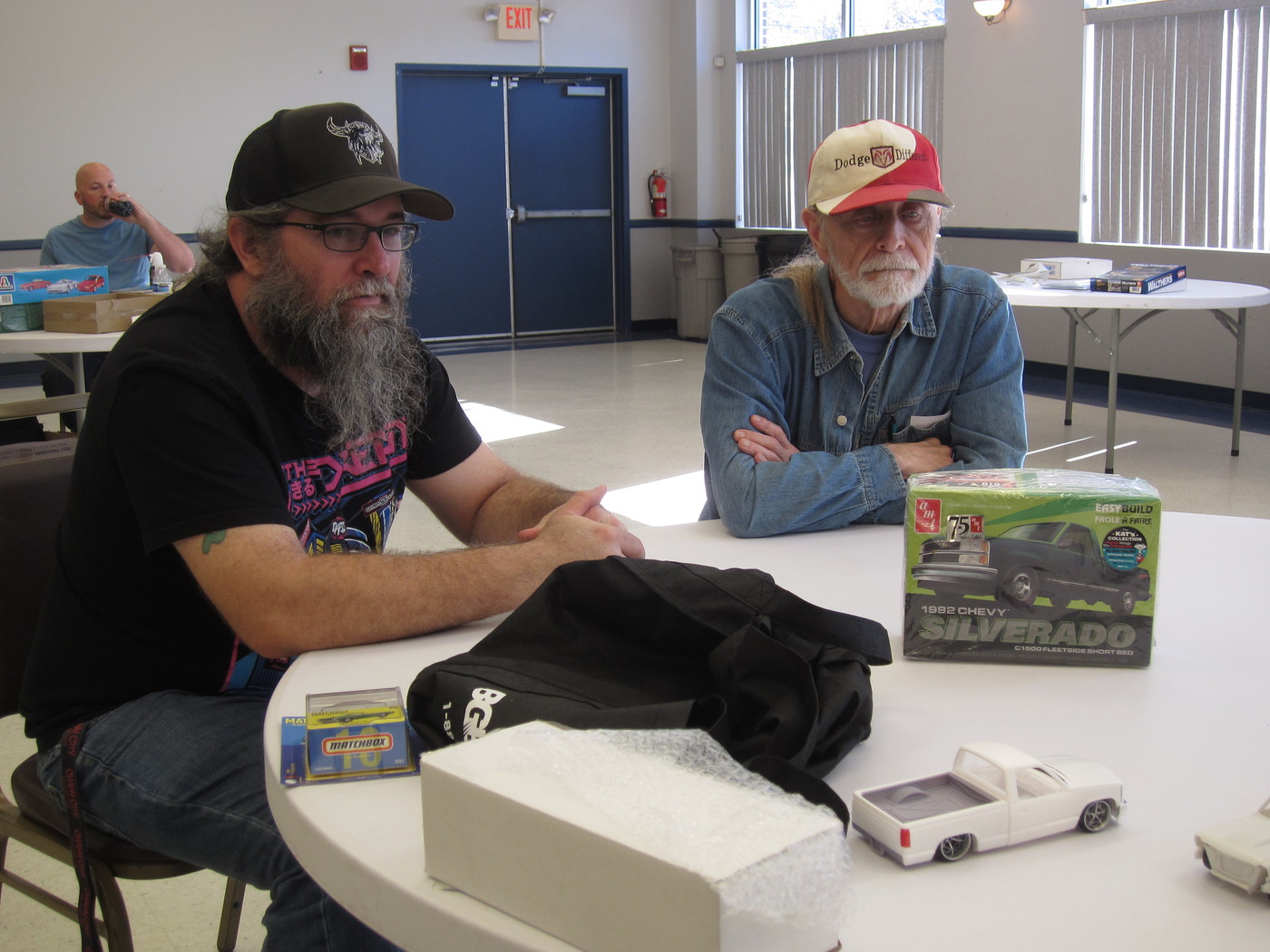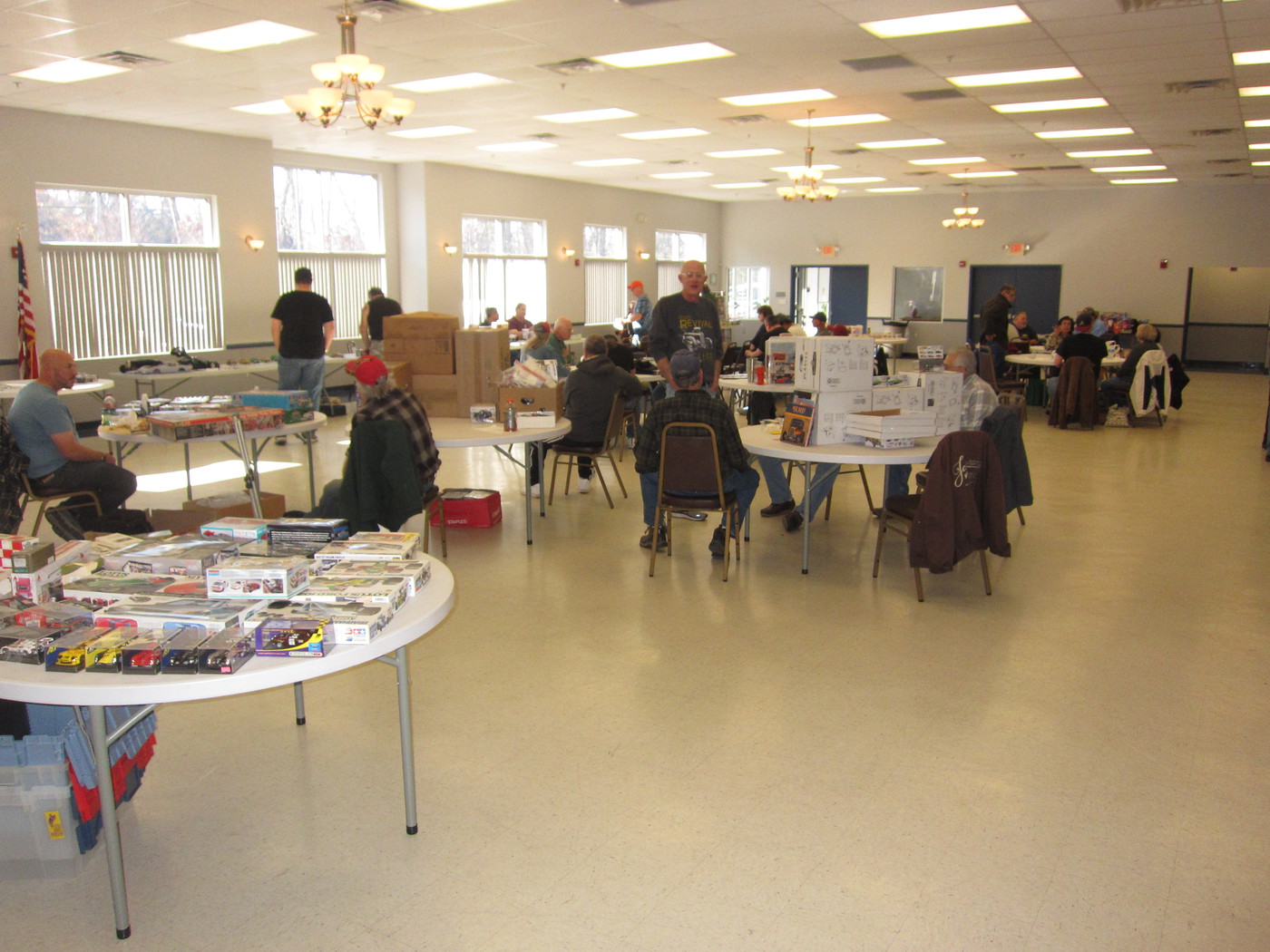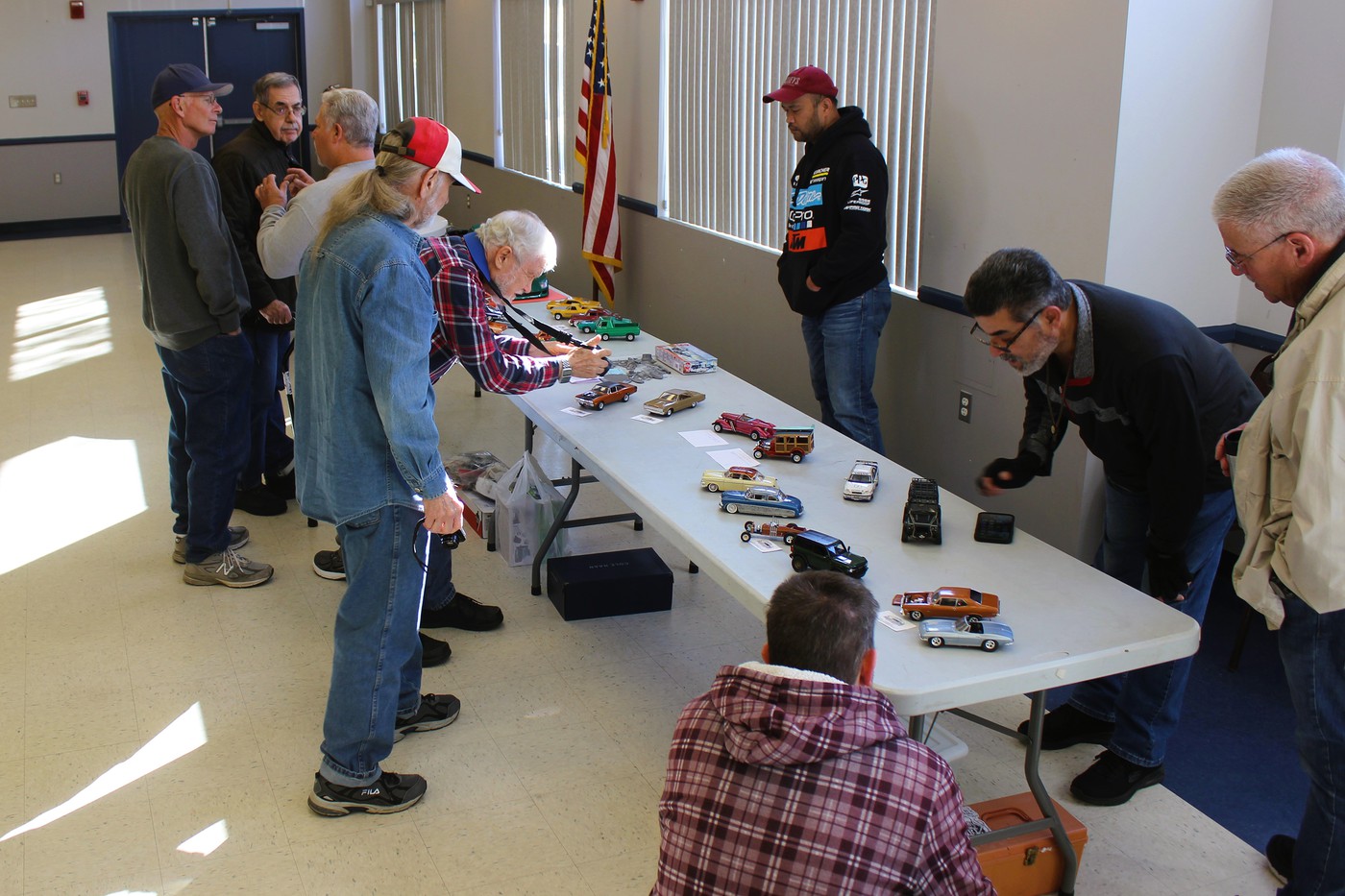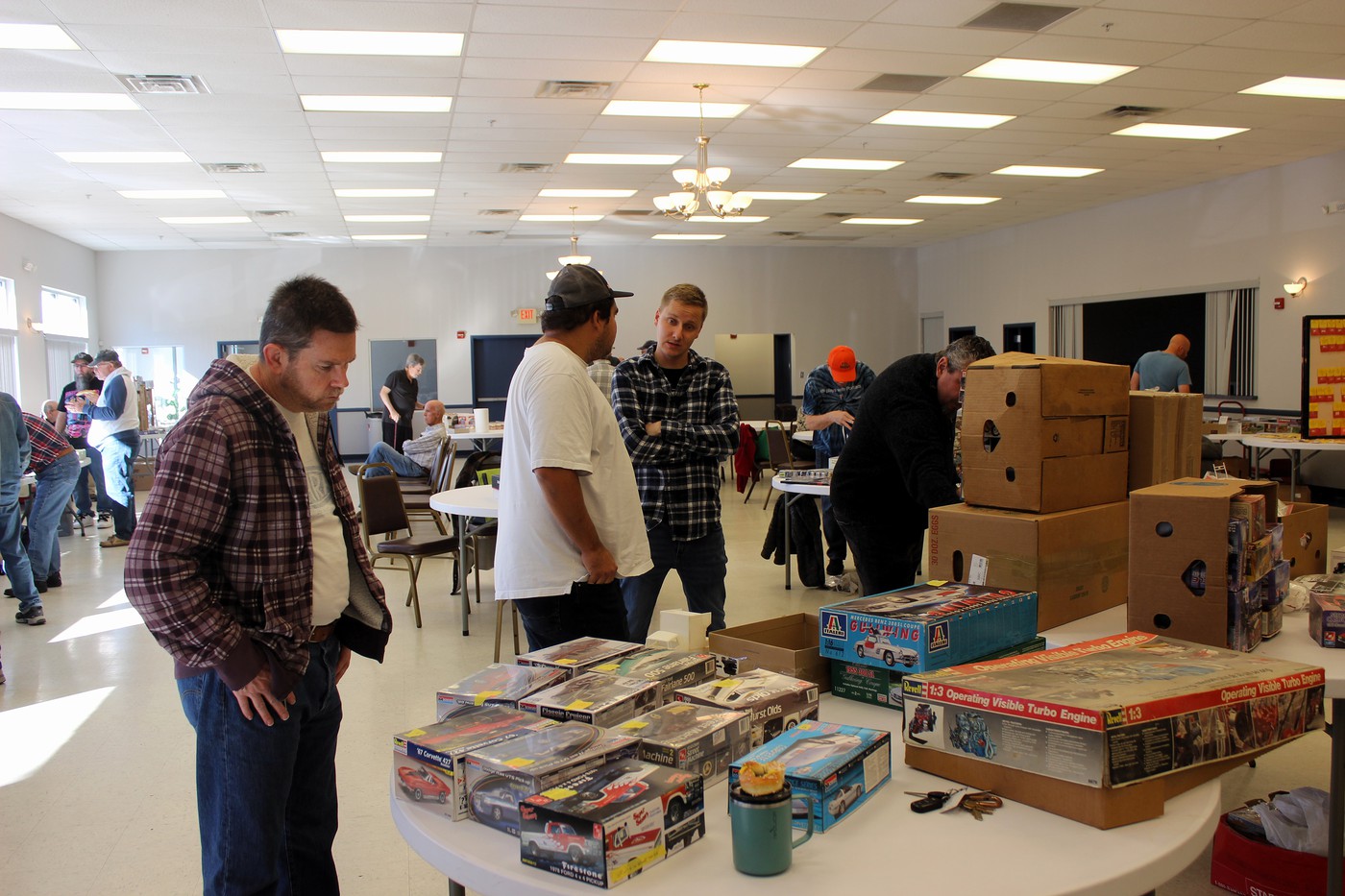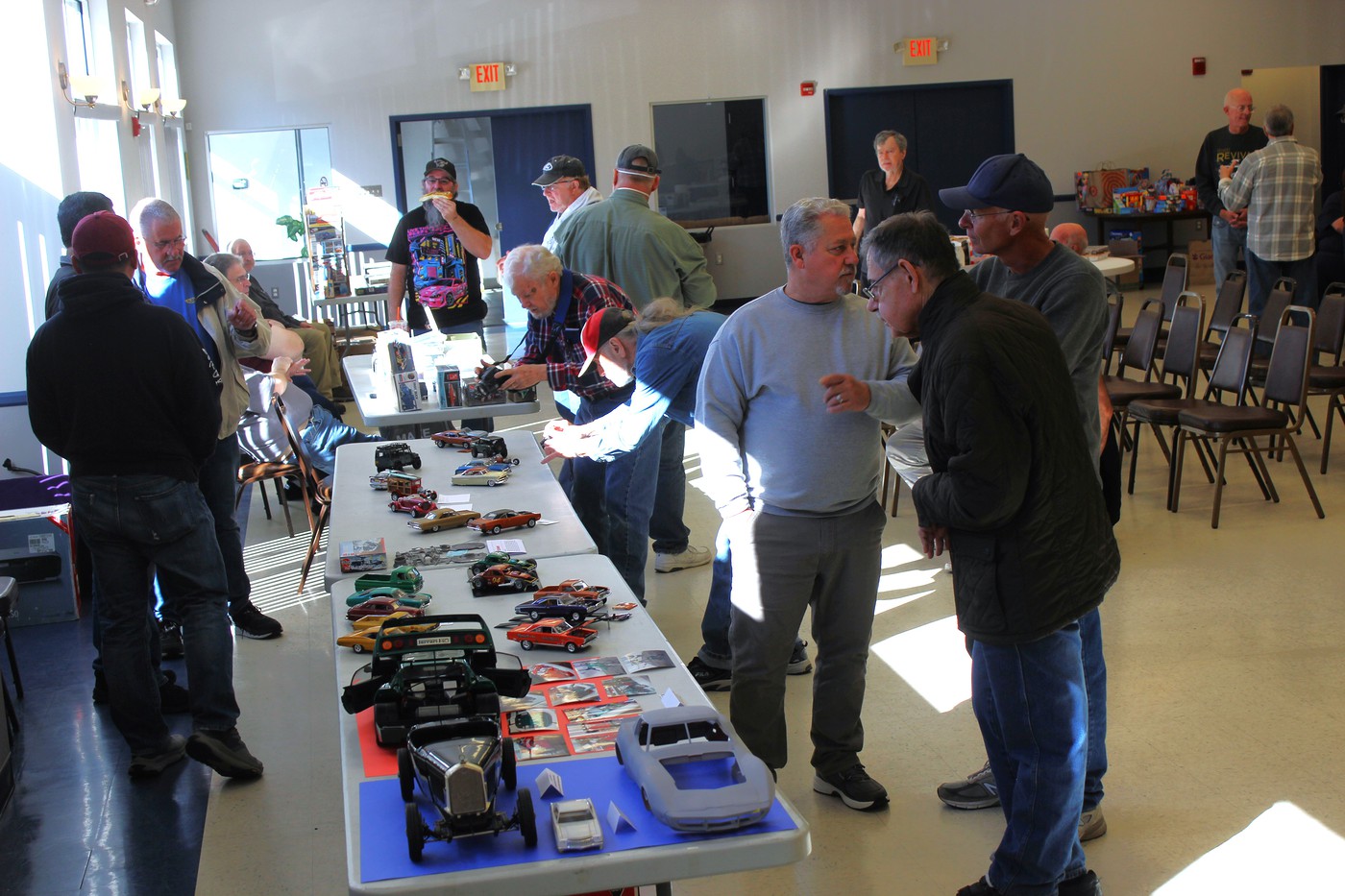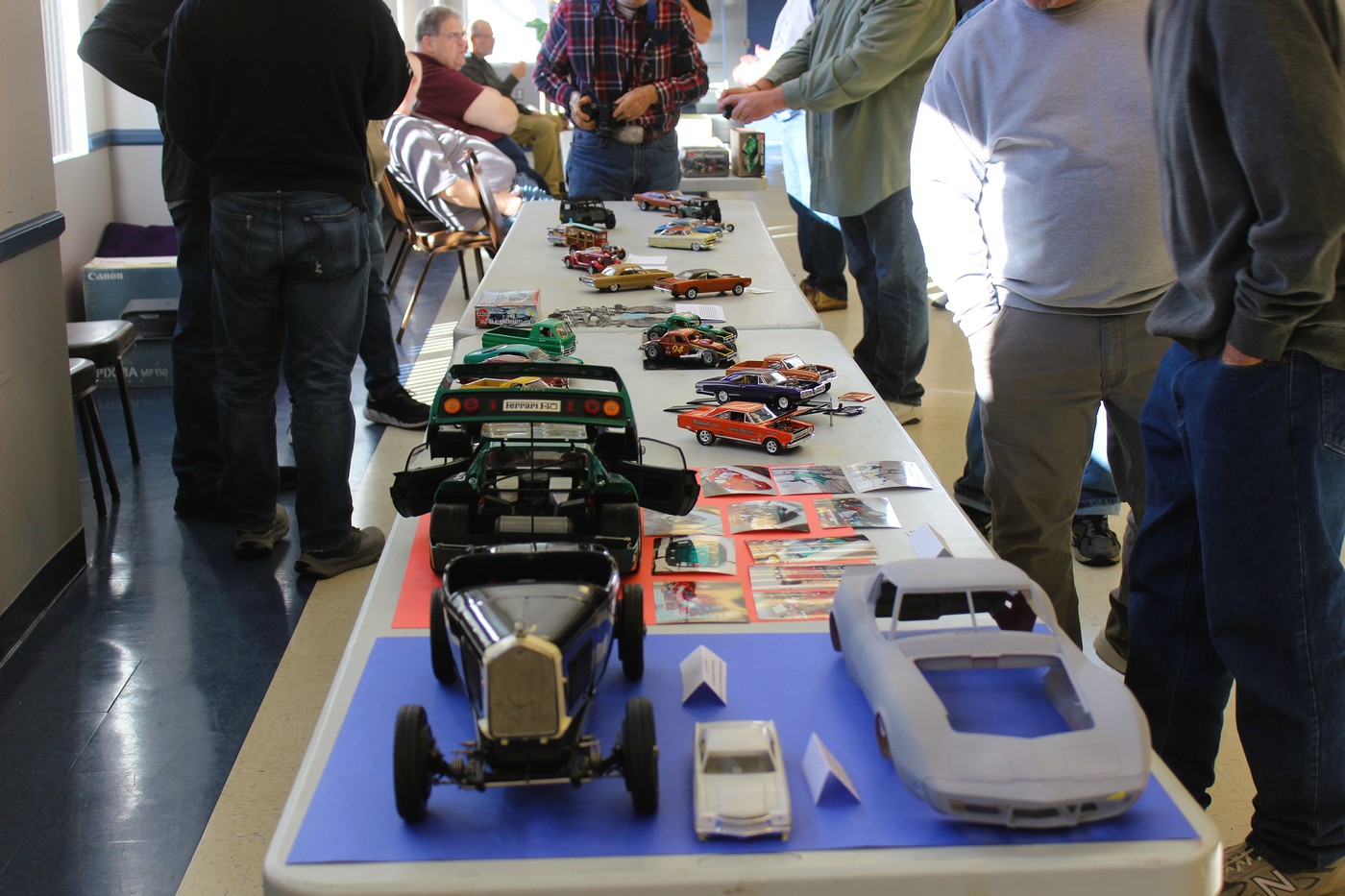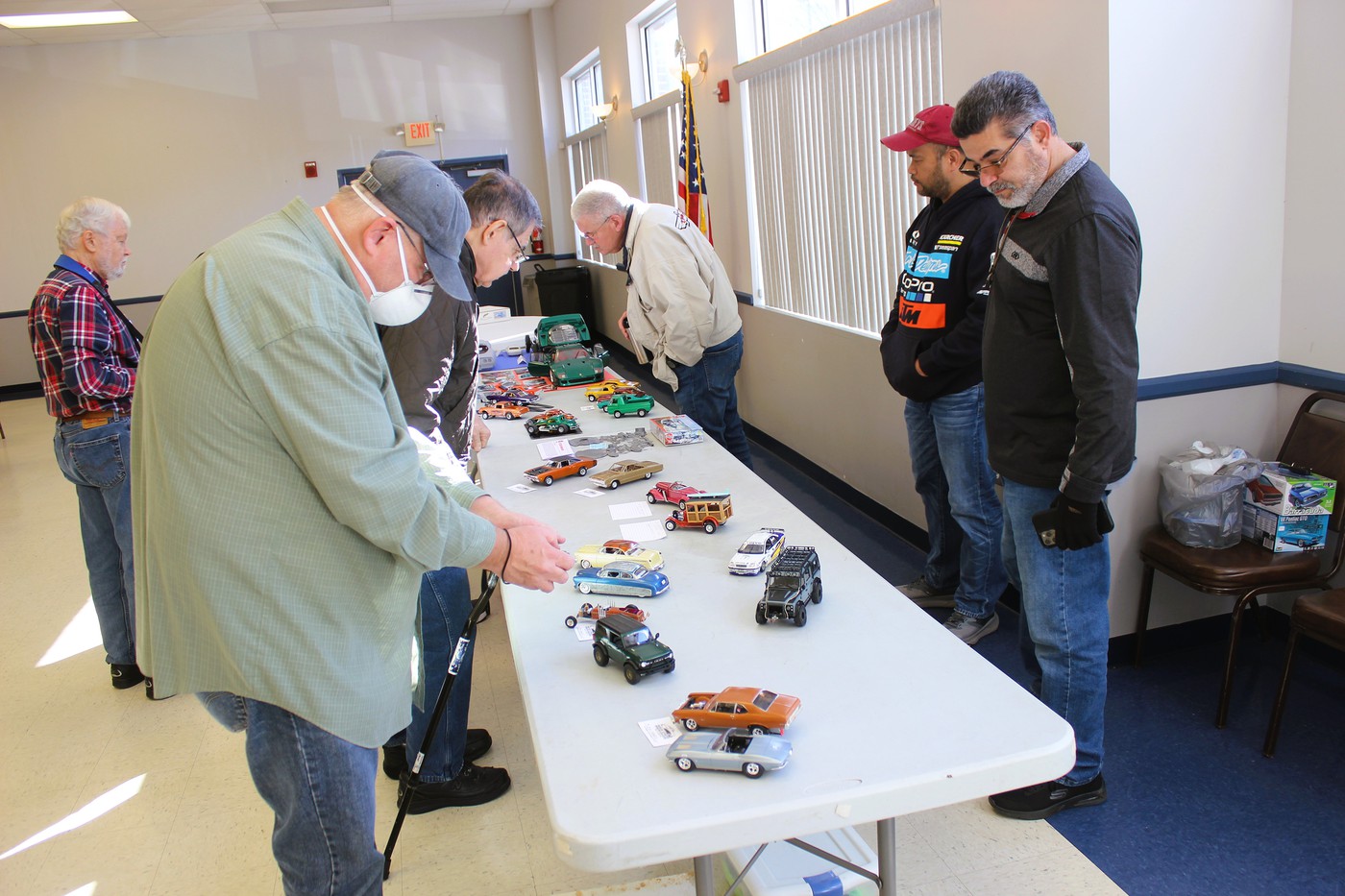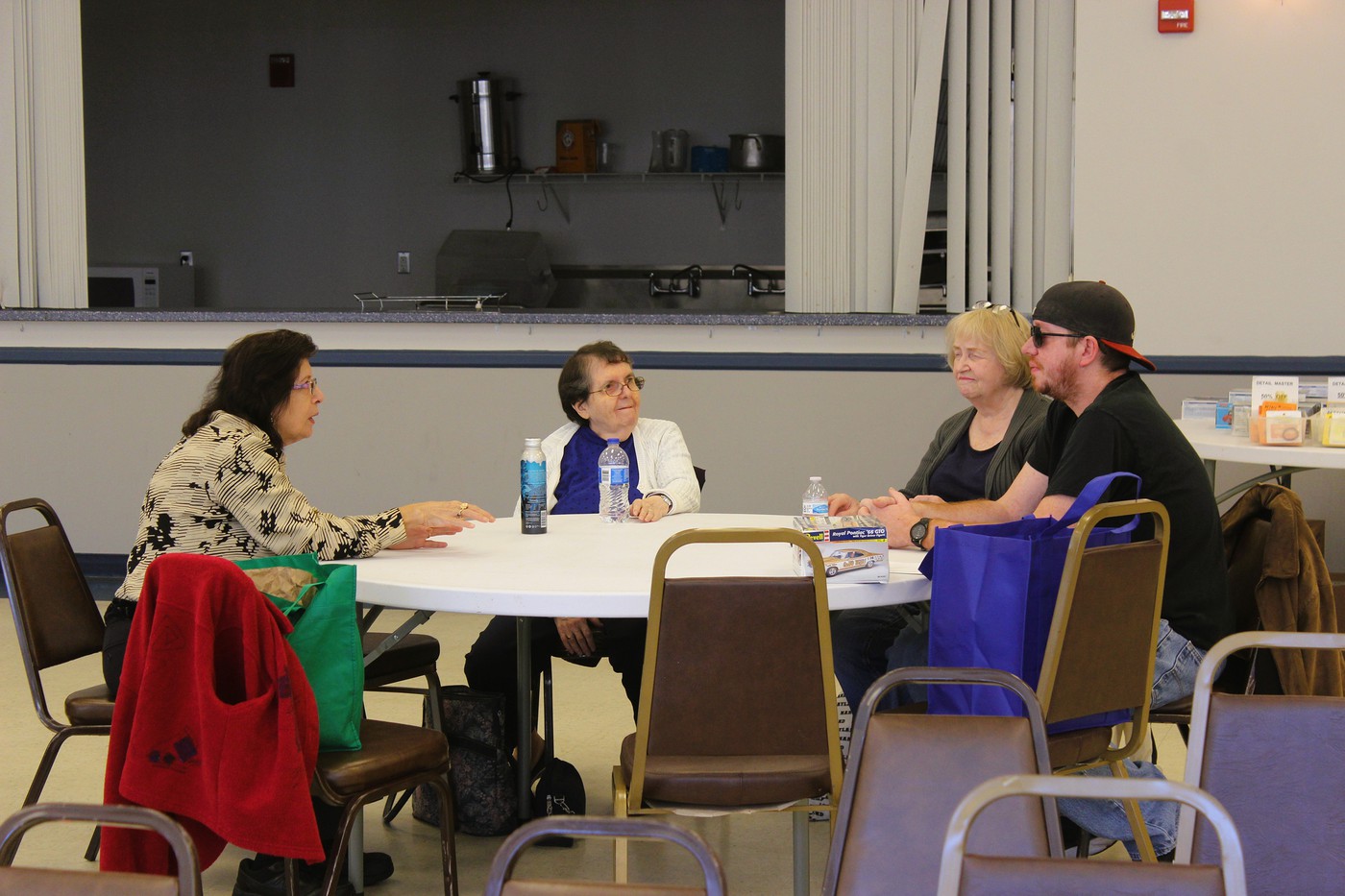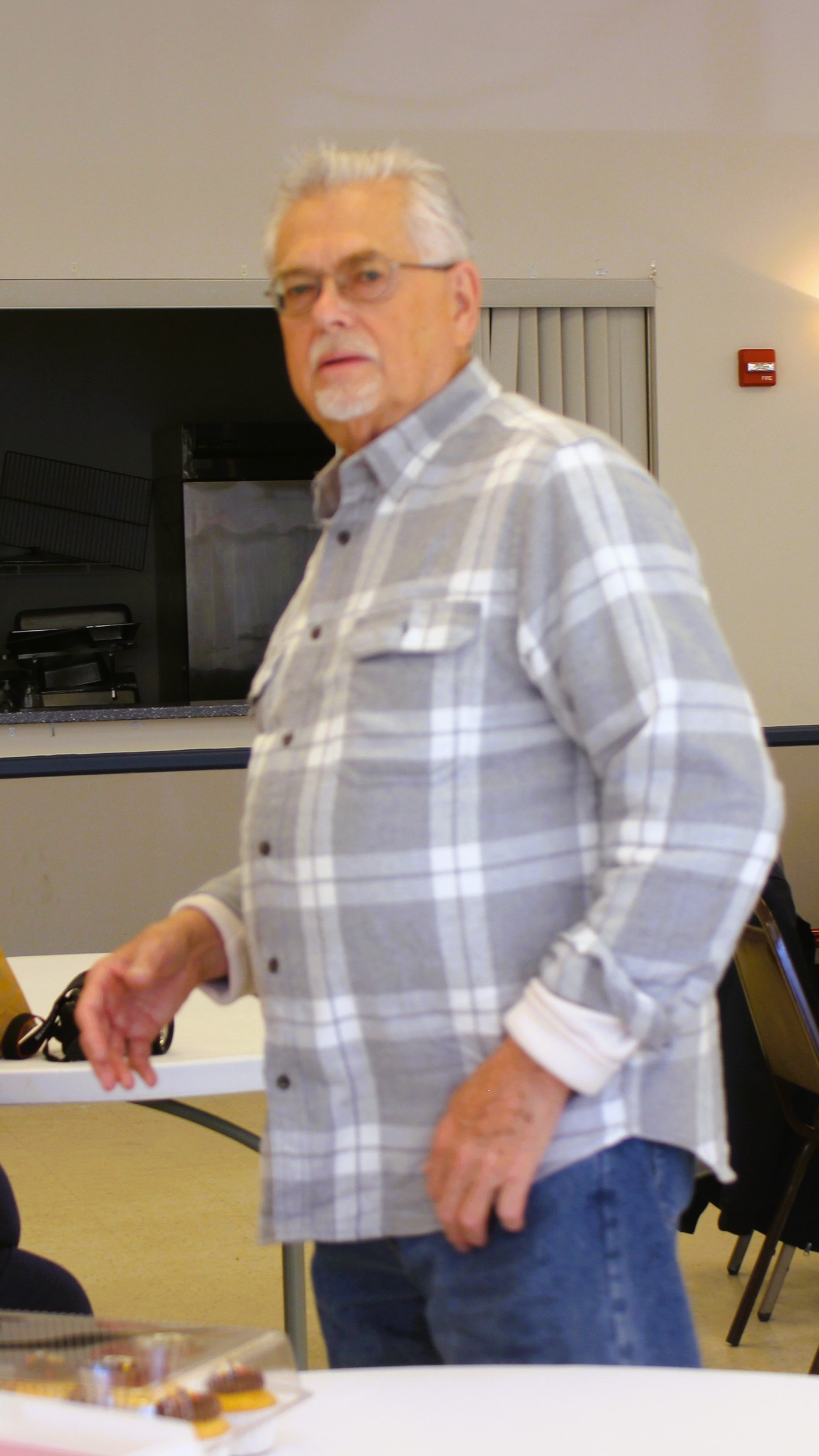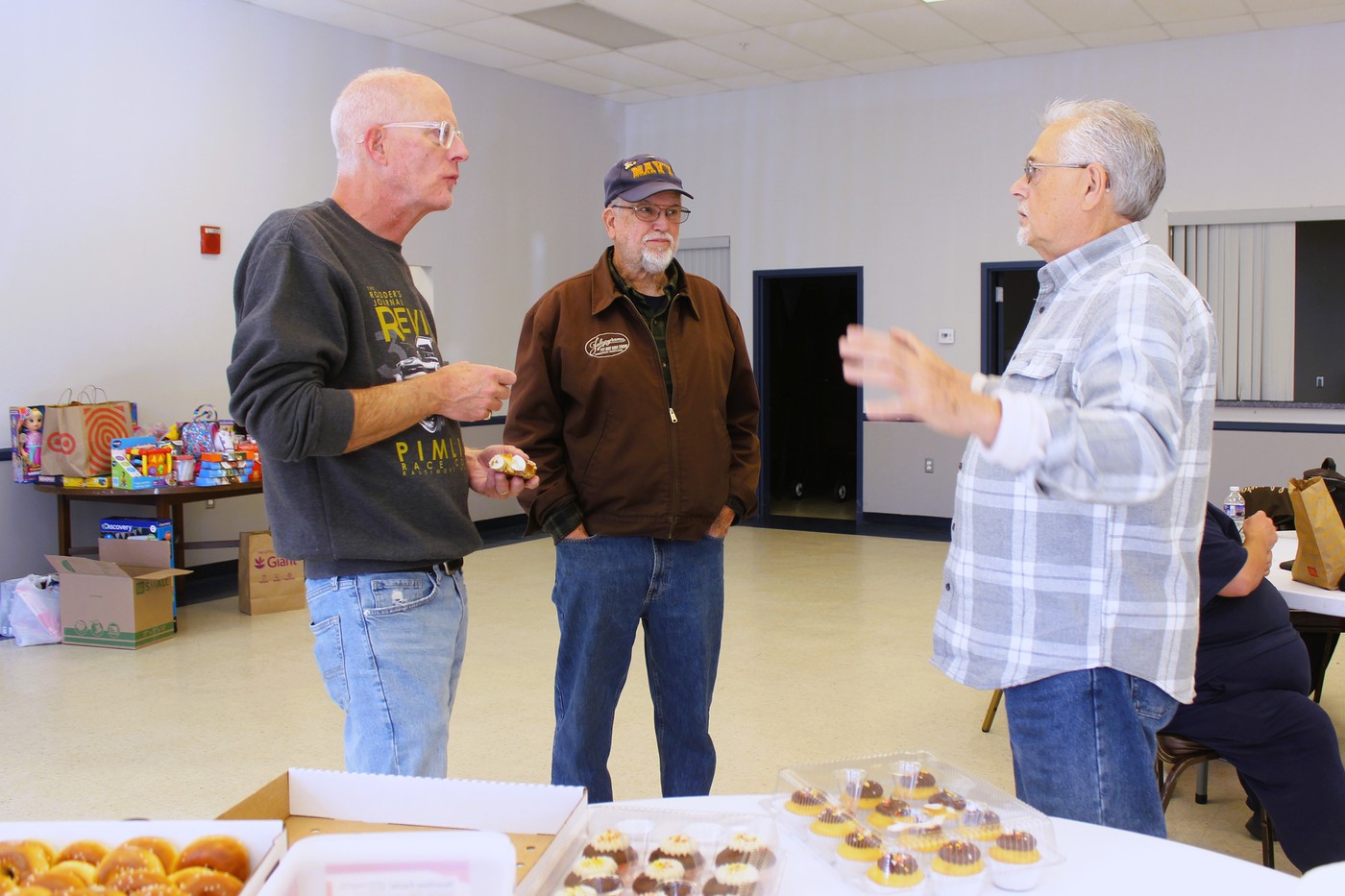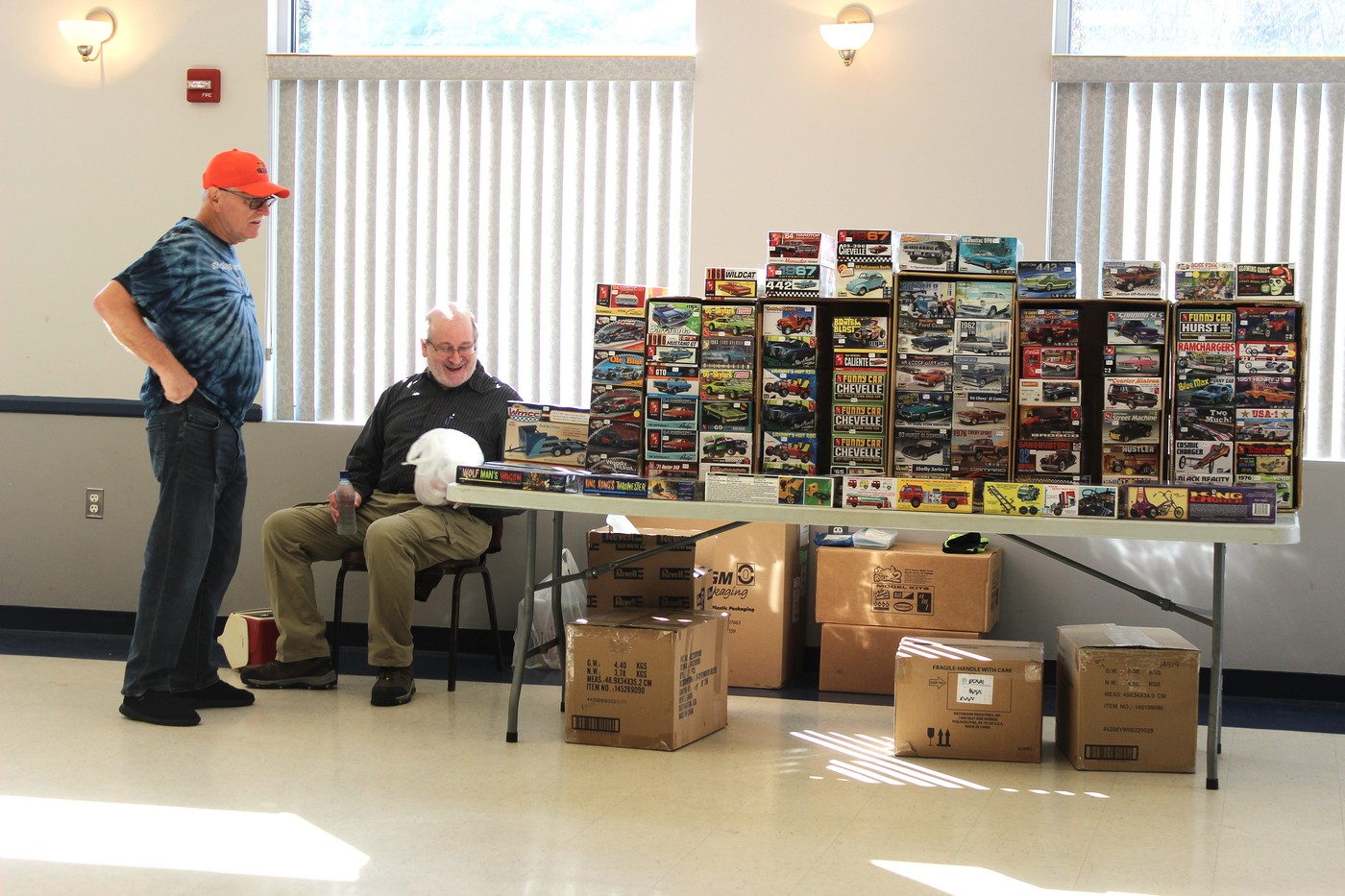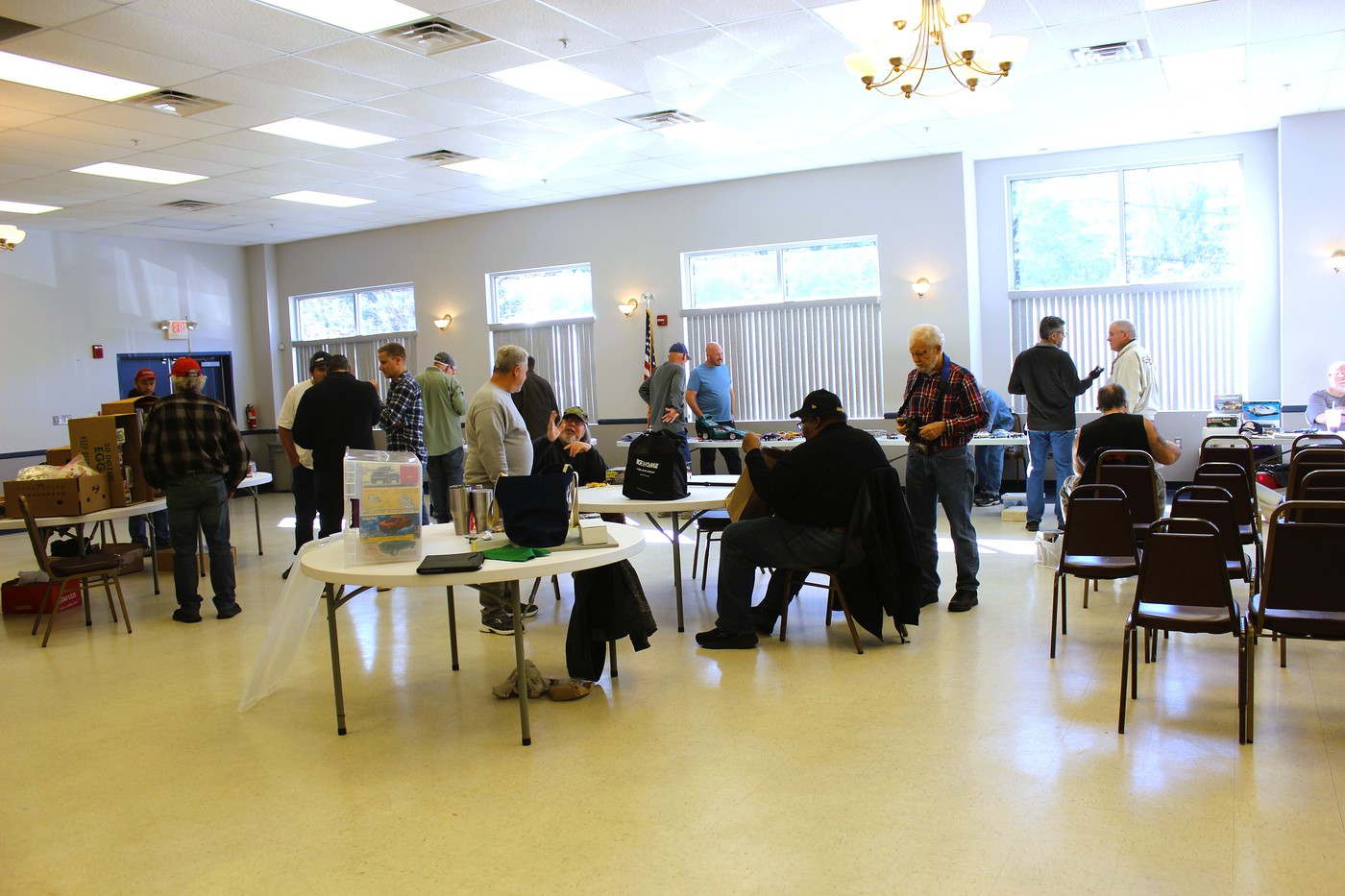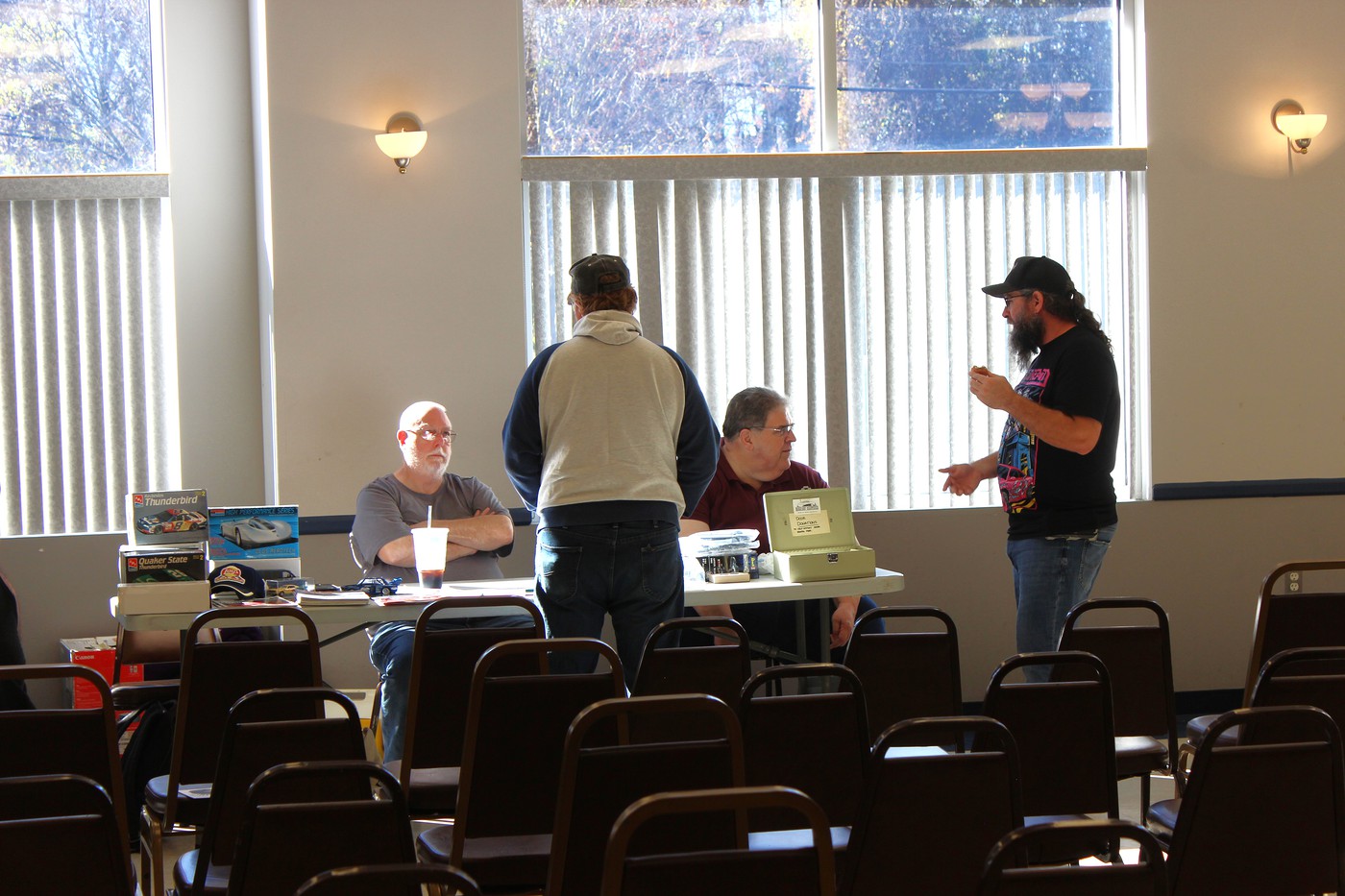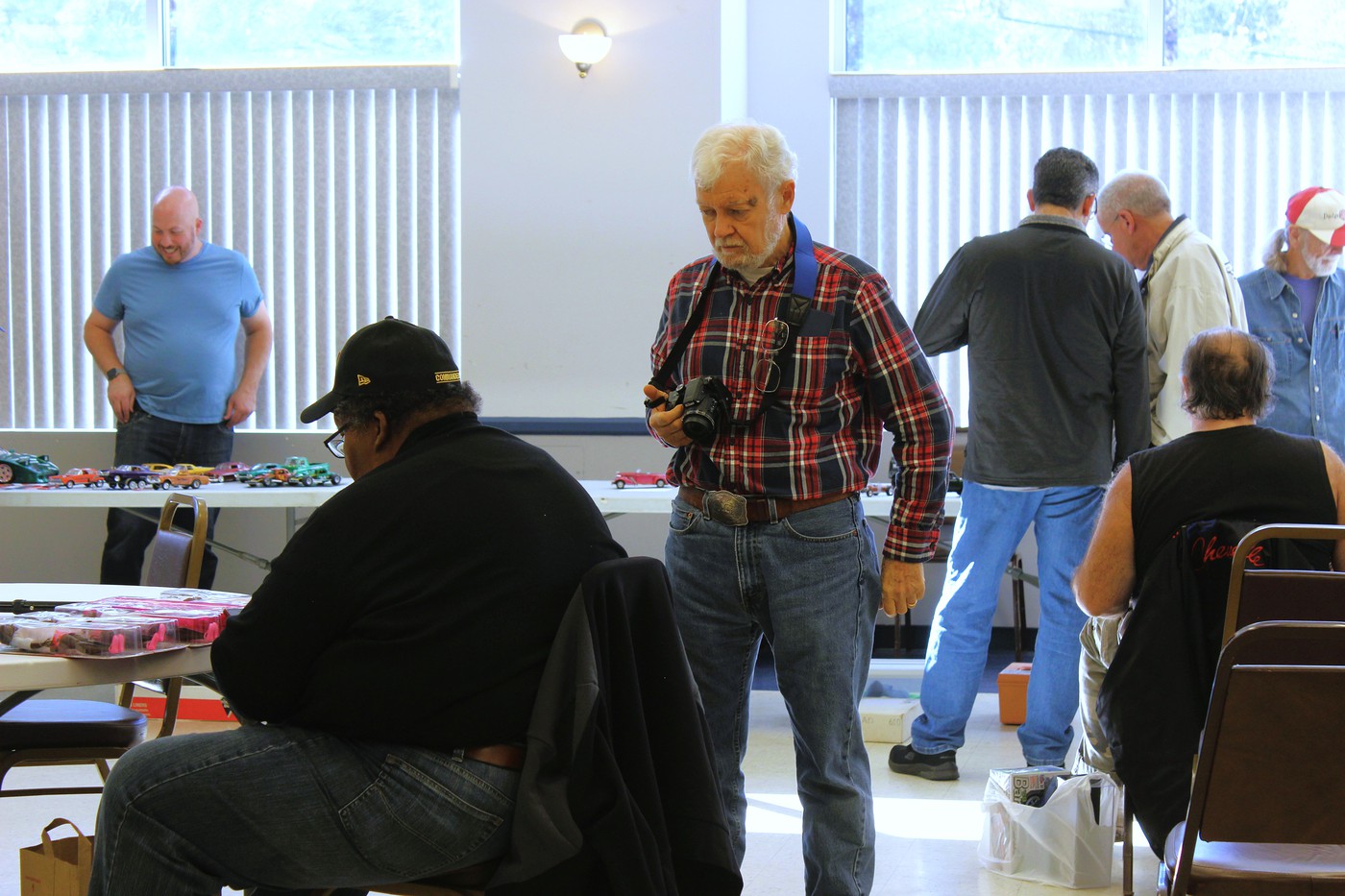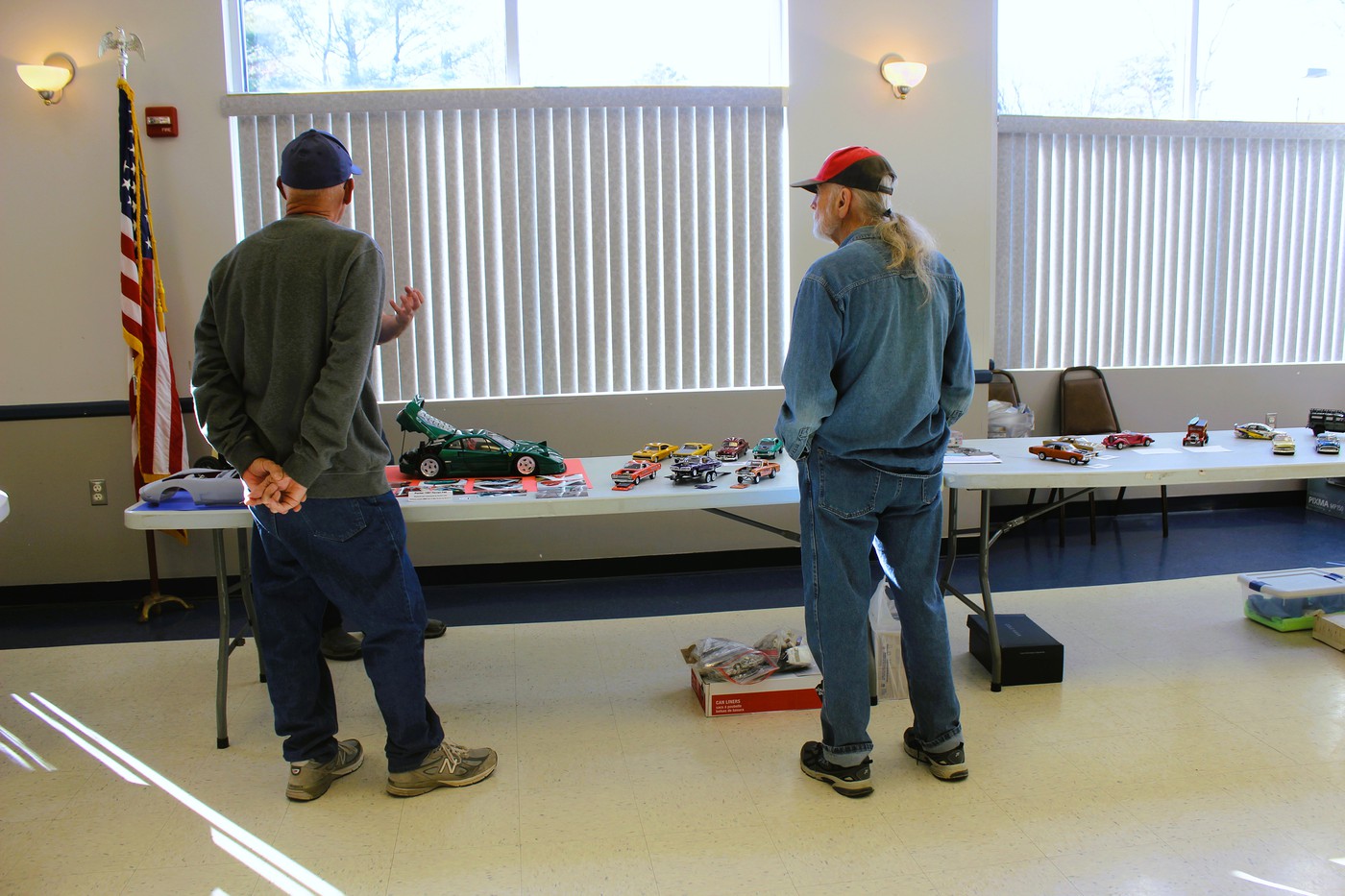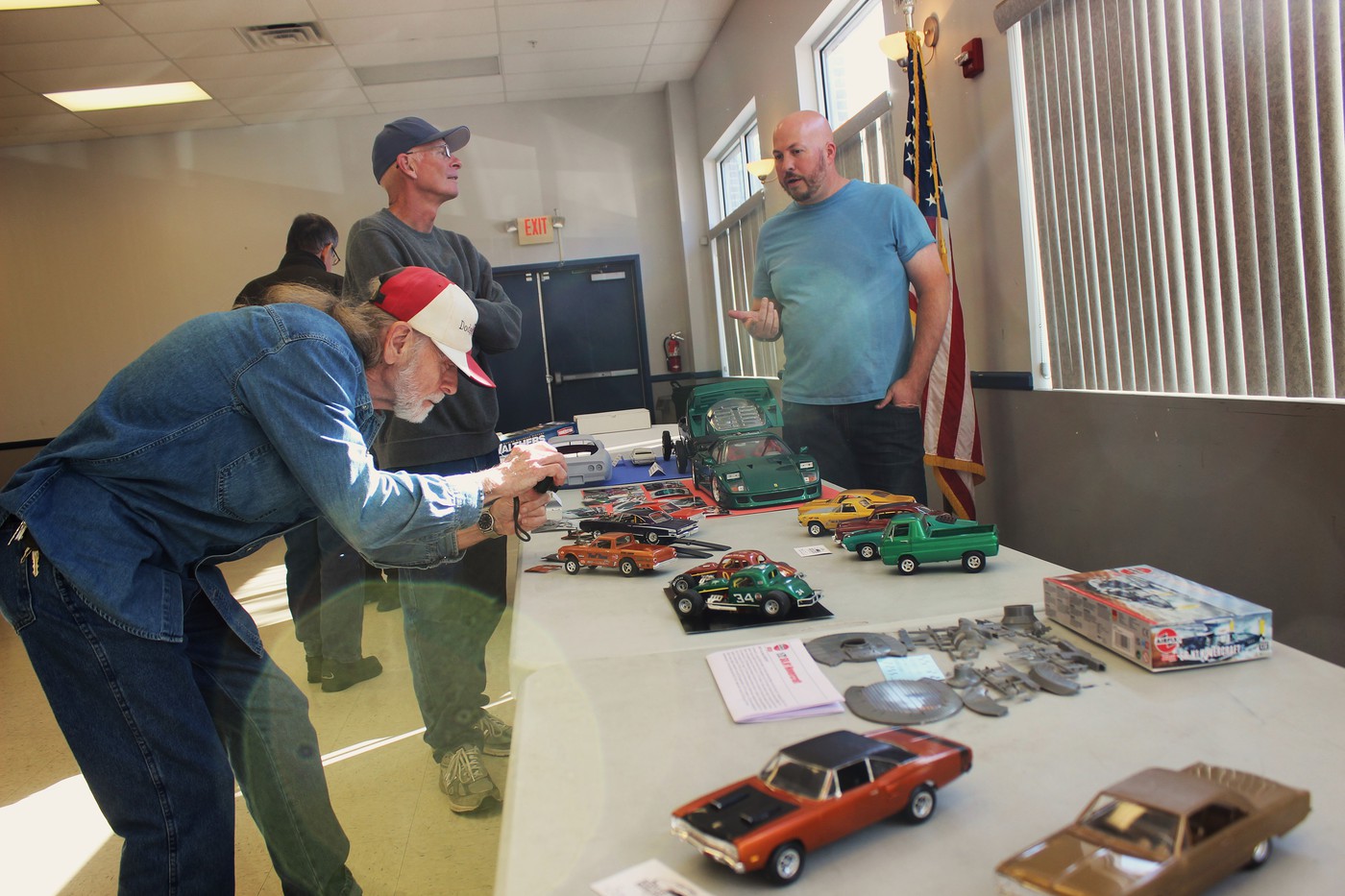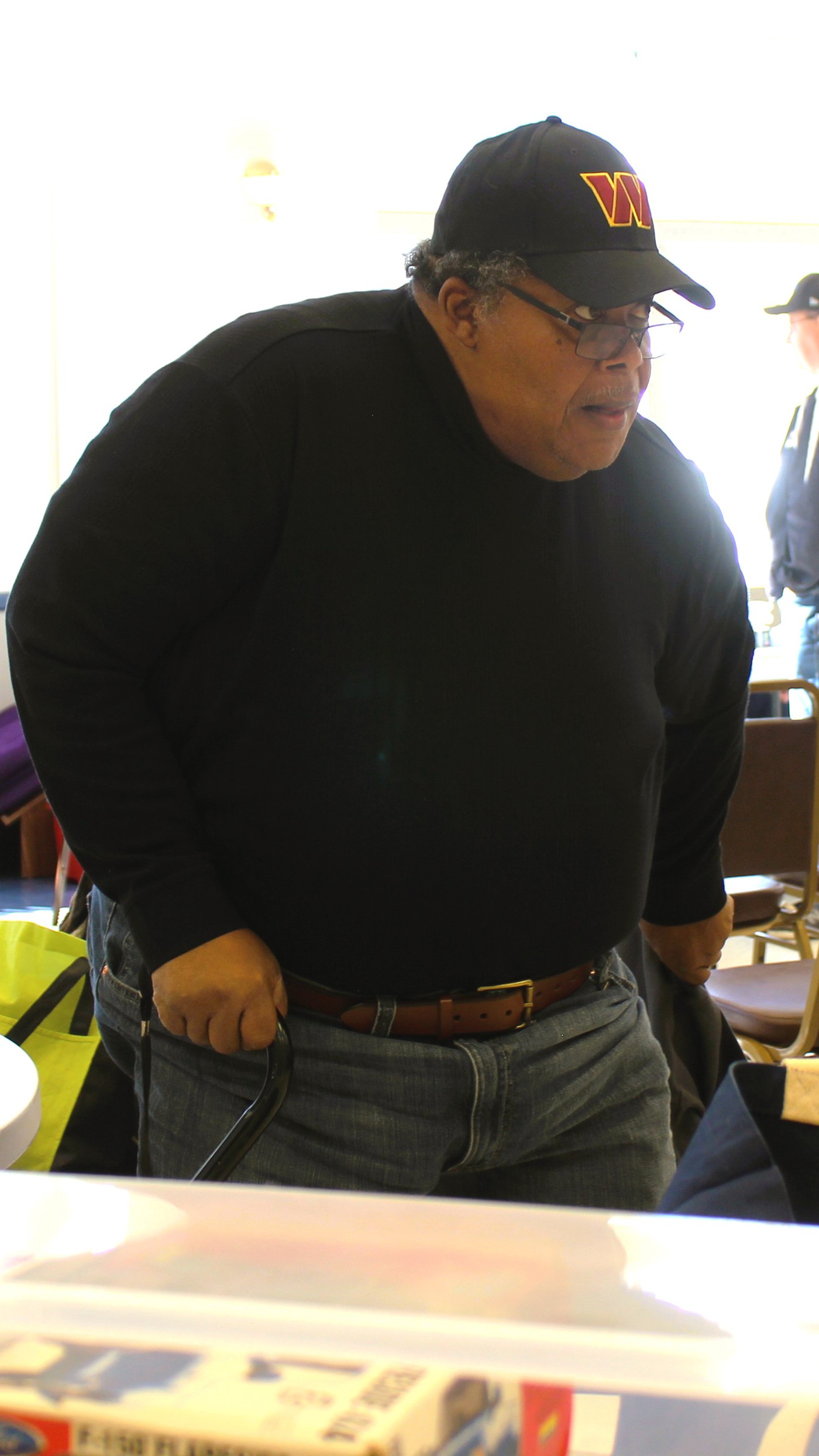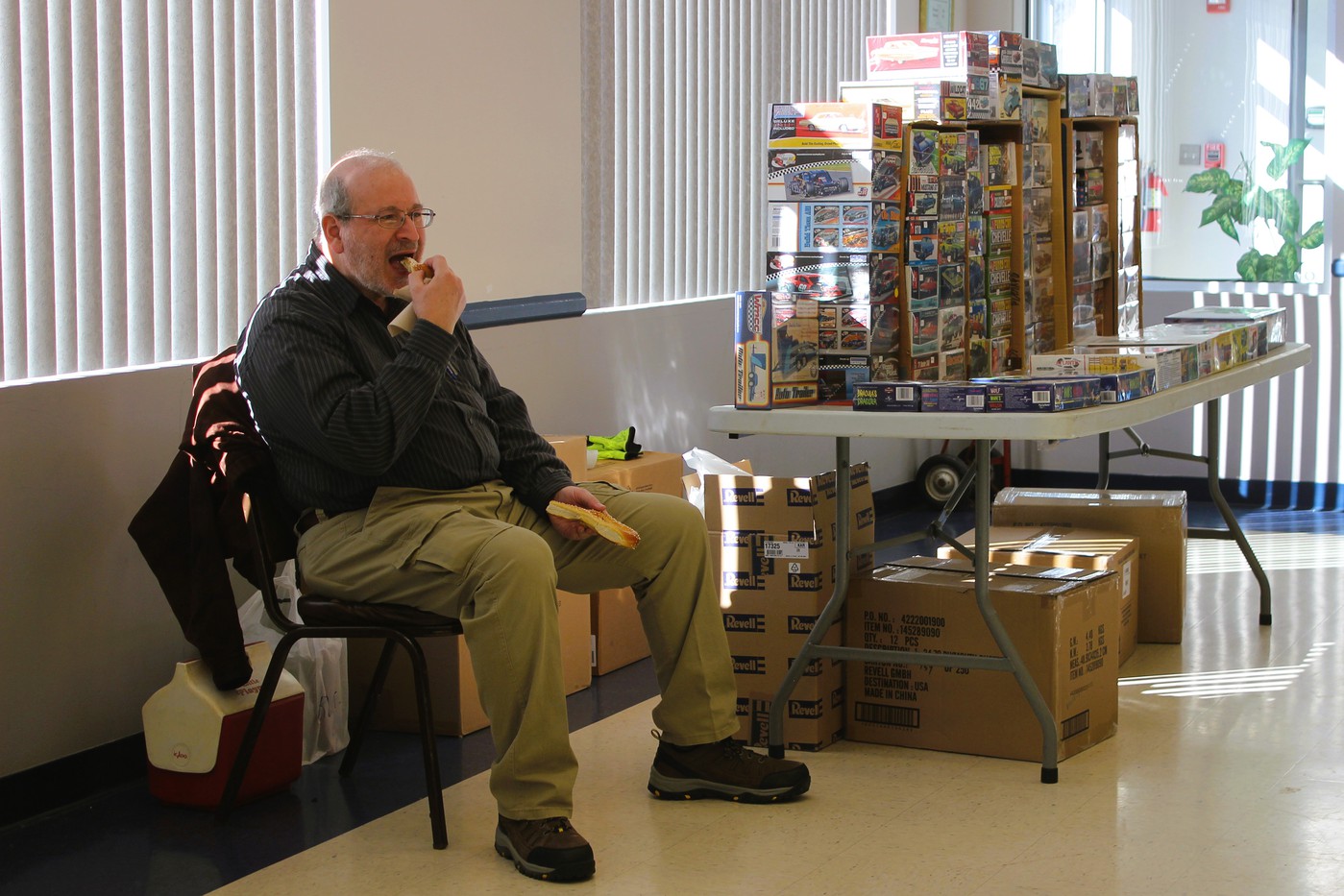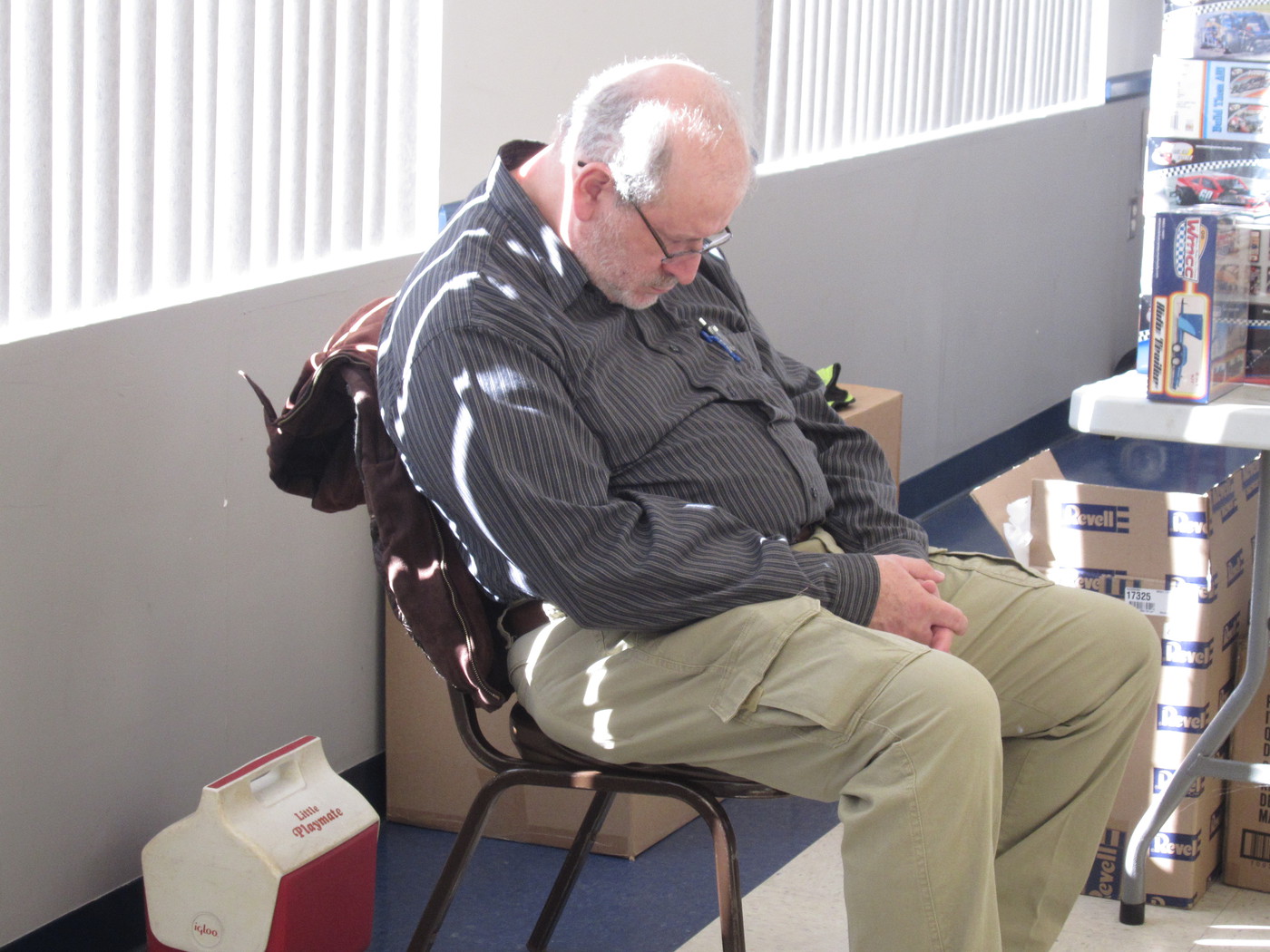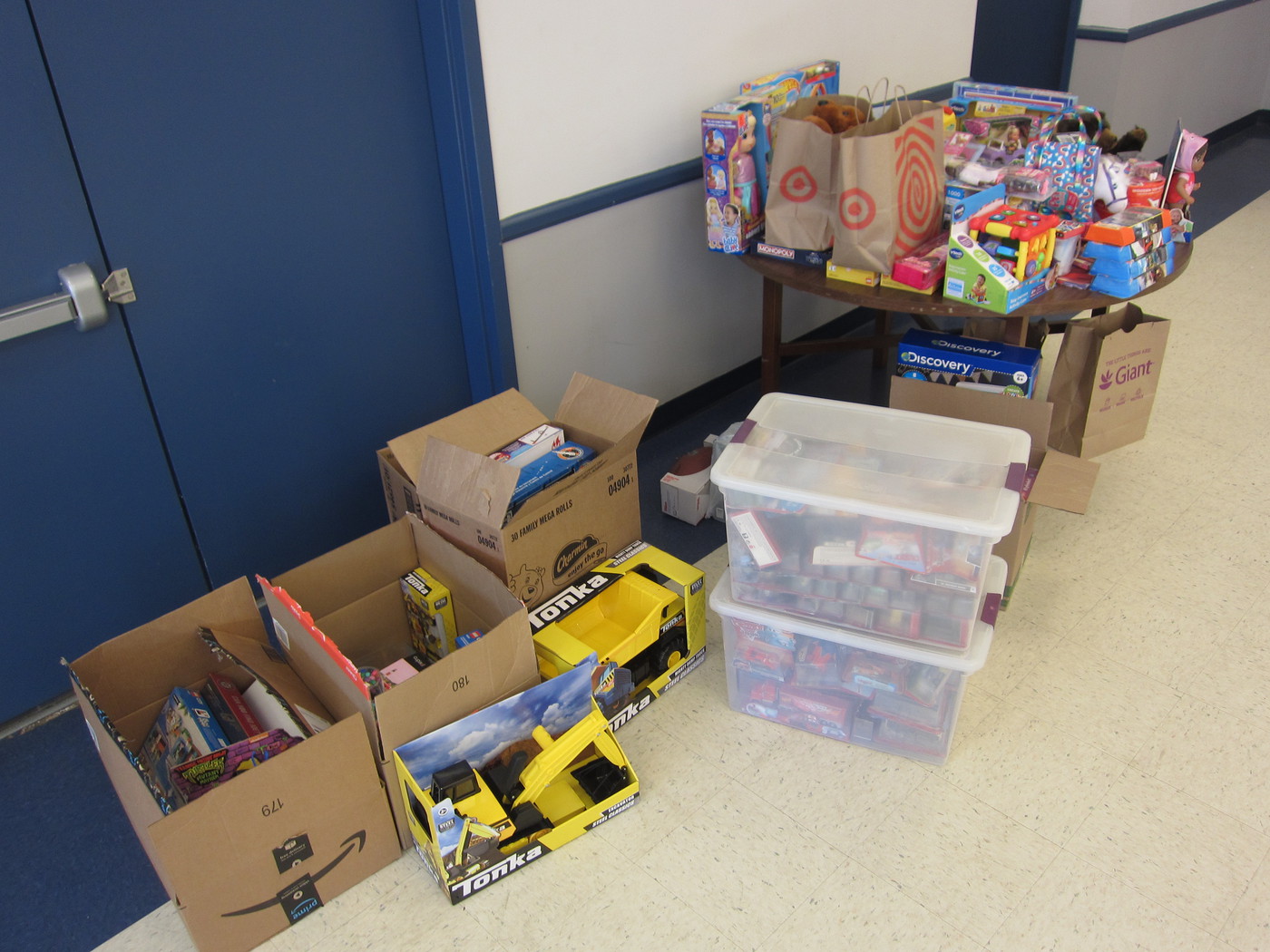 As always, the raffle table was loaded with good stuff, including an Italeri reissue of the Esci BMW 320 Gr.5 with new decals that was built by our own Marcos Cruz for a kit review on the FineScale Modeler web site.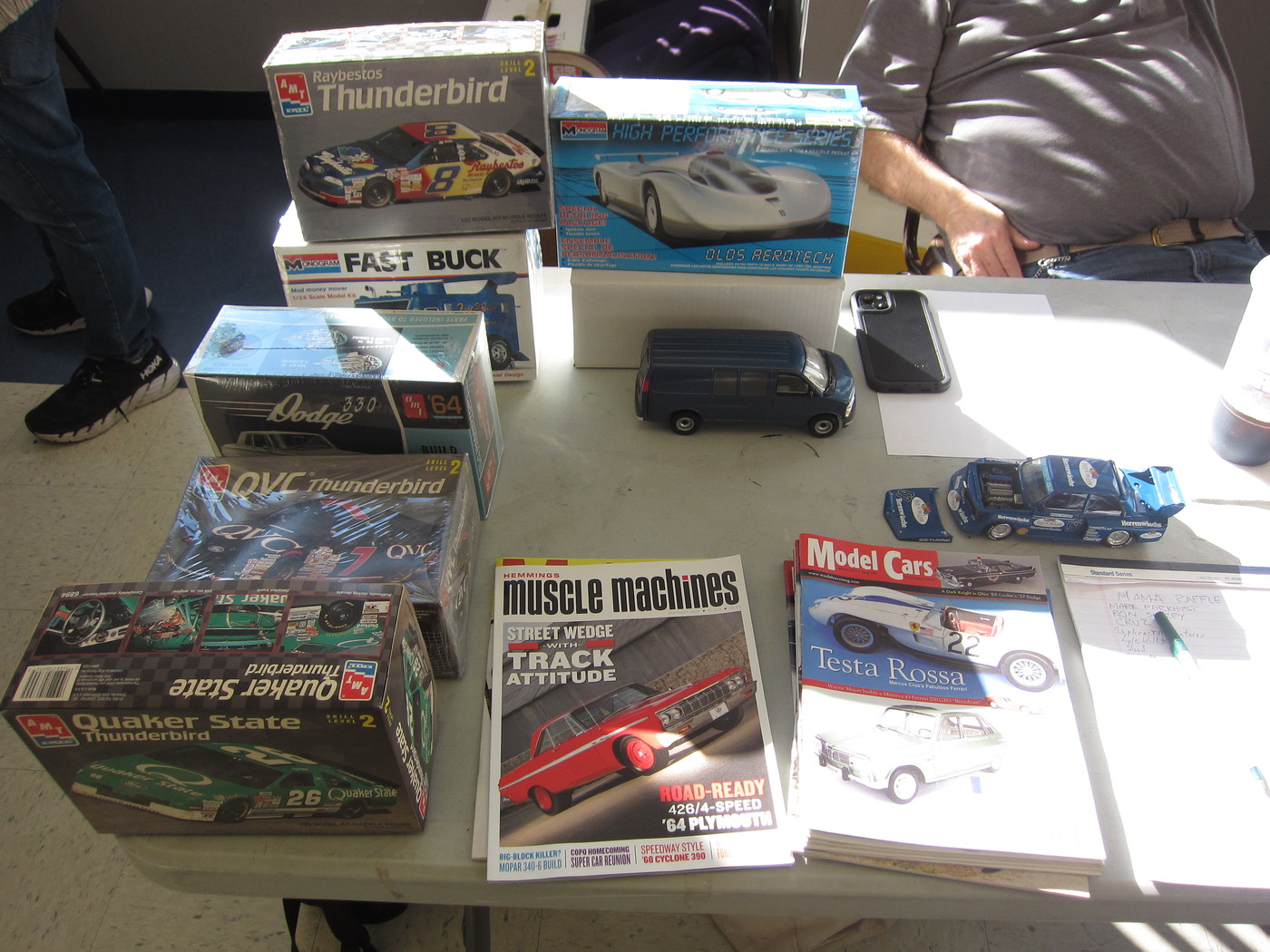 Although there were no cookies, we had quite a variety of snacks on hand this month.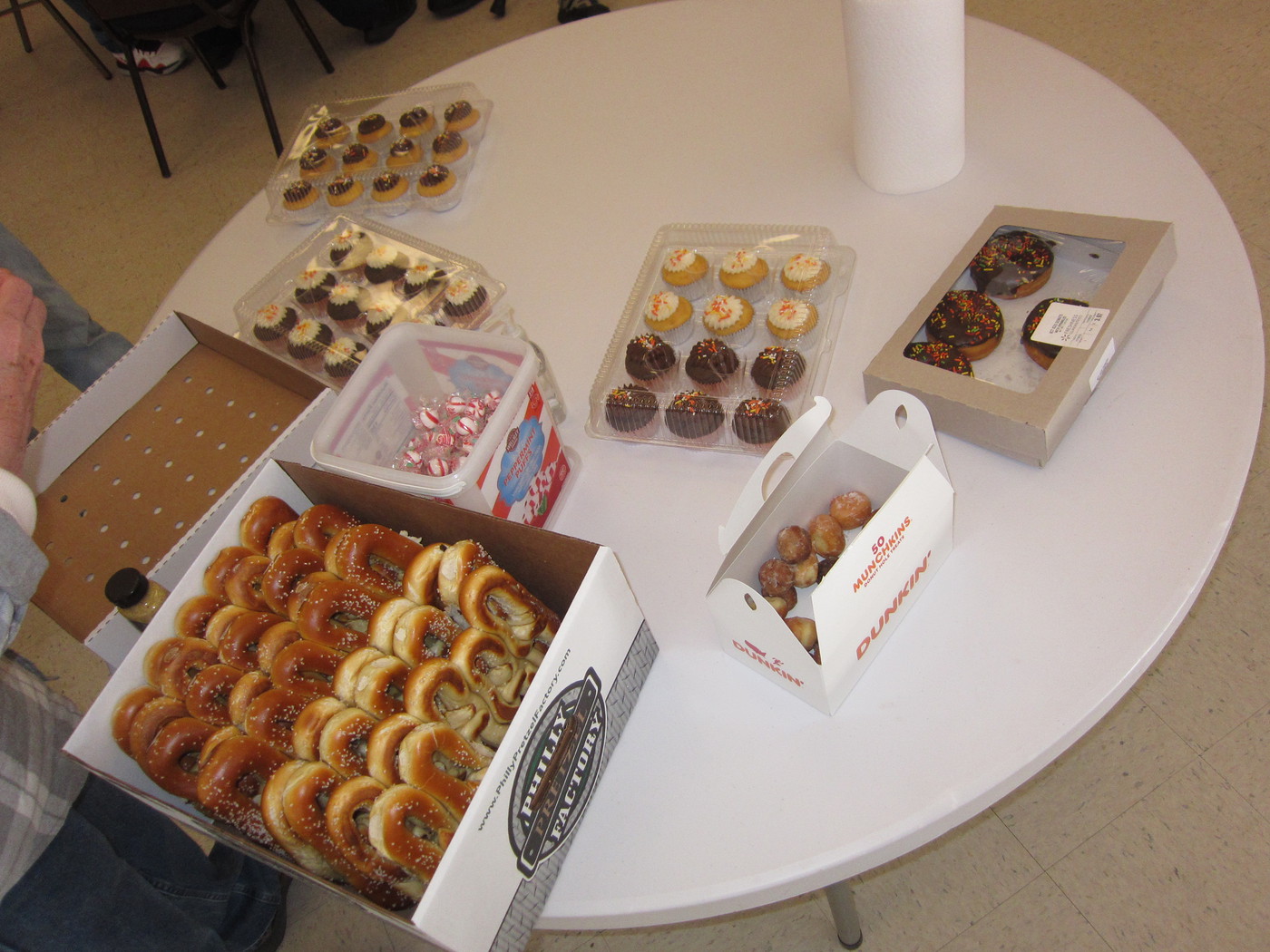 You can see even more photos of this month's meeting at:
https://partsbox.fotki.com/model-car-shows/2023-11-noveber-mam/ and
https://mamaprez.fotki.com/model-club-meetings-2023/mama-meeting-11182023/