to MAMA's Diner, the official home of the Maryland Automotive Modelers' Association (MAMA), where we serve entrees of fun, friendship, and model cars.
MAMA's current leadership team is:
President: Tim Powers
Vice-President: Dave Toups
Treasurer: Matt Guilfoyle
Newsletter Editor: Tim Sickle

Special Note #1: Aftermarket Companies and Rare/Old Kit Sellers! MAMA wants you at our show! We are calling out to potential vendors for our upcoming Mid-Atlantic NNL! We have begun sending out packages to those who've vended at our show before, and we have a few tables still availble. If you would like to vend at our show in May, send an email to our Vice President, Dave Toups, for table reservation information. This is your opportunity to mingle with your customers in person and learn what they want to see from you in the future.
Special Note #2: Calling all sponsors!
1.
Trophy Sponsors
: If you would like to sponsor one or more of the awards at our upcoming
Mid-Atlantic NNL
email to our club treasurer,
Matt Guilfoyle
, for category availability.
2.
Raffle/Door Prize Sponsors
: If you would like to donate product samples, promotional materials, etc, this is an opportunity for potential new customers to learn of your products, see them in person, and understand the quality you bring to the hobby market. To put your company's name and products directly in front of our participants and help us defray the ever-rising costs of conducting a regional model car event, send an email to our President,
Tim Powers
for details.
The wonderful sponsors represented below have already begun providing us with very generous product contributions for our 2023 show. There is still plenty of time for your company to position itself among these great supporters of the model car hobby!
Click the icons in the Sponsor Gallery below to visit and shop on their web sites in a new browser tab.
Notes from the MAMA President:
I counted about 42 people at the March meeting. Since moving our meetings to the Union hall, we've had about twice as many people showing up. And we've welcomed at least one new member per meeting. This is great!
This month we voted on theme suggestions for our 2024 show, so that we can have a promotional flyer ready in time to hand out at this year's show. Our 2024 main theme will be Long Roofs and the sub-theme will be Drag and Drive. Most of us know that Long Roofs are vehicles like Station Wagons, Sedan Deliveries, Panel Trucks, etc. If you are windering what is "Drag and Drive"? Well, a drag and drive event is a modern day Two Lane Blacktop. These events have racers leave their tow rigs behind while driving their race car between tracks, carrying all the parts/supplies they will need for racing and repairs! So these are streetable race cars.
Please continue to keep our friends in the Ukraine in your thoughts and prayers as Russia's senseless war on them drags on.
The COVID positivity rate in Maryland has dropped below 5%. While it is great to see the COVID rate dropping like this, wearing your mask is still a great idea. It not only helps prevent passing COVID around, it also helps reduce the chances of catching or spreading other contagious diseases like colds, RSV, and the flu.
March Meeting Photos:
For those members who cannot make it to a meeting in person for whatever reason, we mainatin the psuedo-virtual aspect of the web site. Any one who wants to is encouraged and welcomed to send in photos of their builds, so if we can't see you and your model cars in person at meetings, we still want to see photos of your projects here on the site. Please keep those photos and descriptions coming. Remember to send them in by the third Saturday each month.
Steve Martin sent photos of two old timers, a Hot Rod, and an El Camino. The old timers and Hot Rod were built from the the AMT 1925 Ford Model T kit and Fruit Wagon kit. Steve bought the 1959 El Camino after it was built back in the 1990s. He got it because it was the same color as the 1959 Impala he'd built around the same time. The model sat on display until a few weeks ago when I decided to redo it his way. It was missing a bunch of details that he was able to source from the bone yard. His changes include interior color, detailed trim, carpet, changed steering wheel, shifter added, side mirror and rear view mirror added, battery added, heater and radiator hoses, engine and alternator color change, added a drive shaft, added a hood prop rod, updated wheels and tires, disc brakes and calipers, secured the front suspension, removed the mold lines on both bumpers, lowered the stance, and added license plates.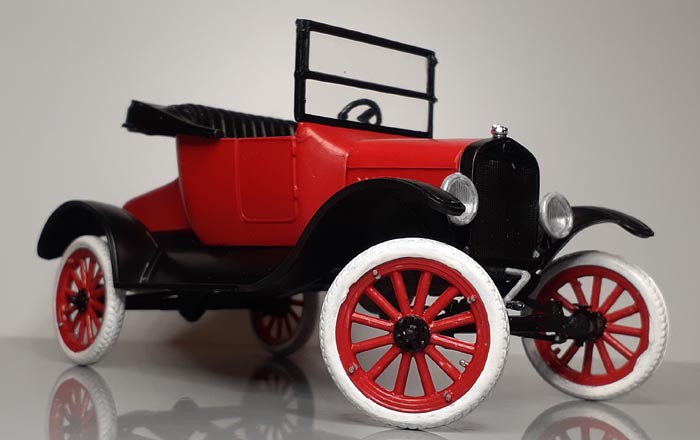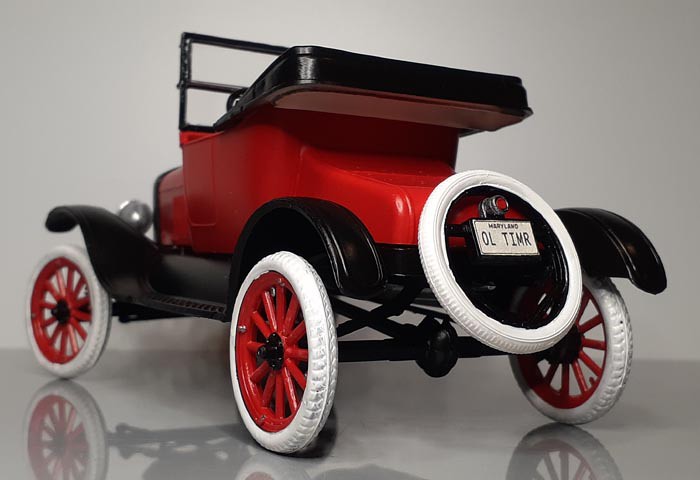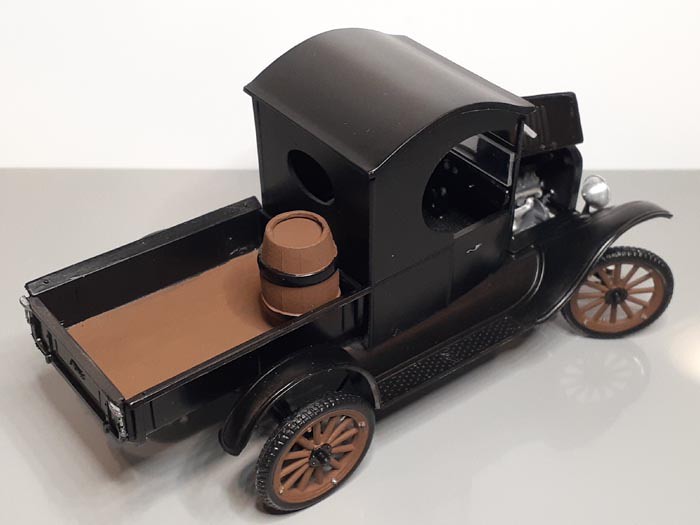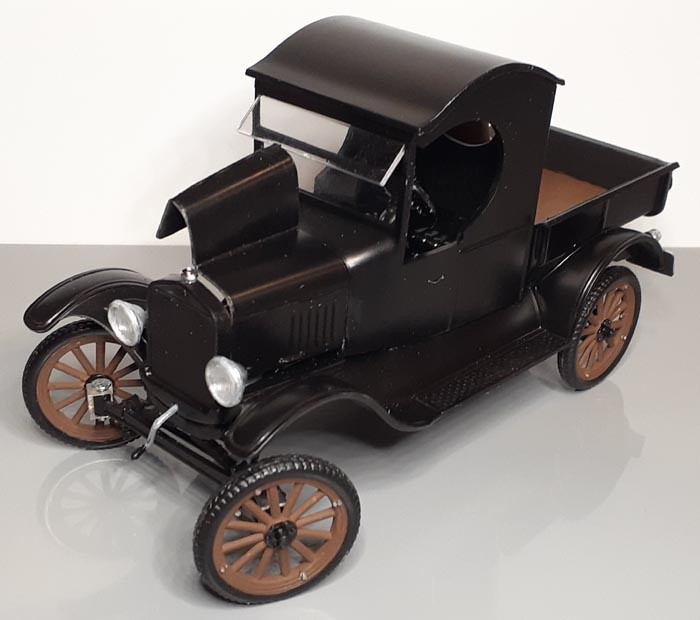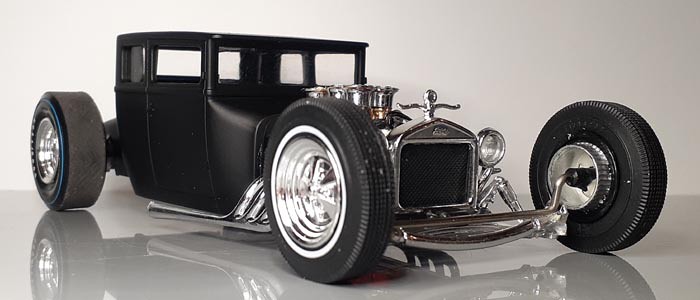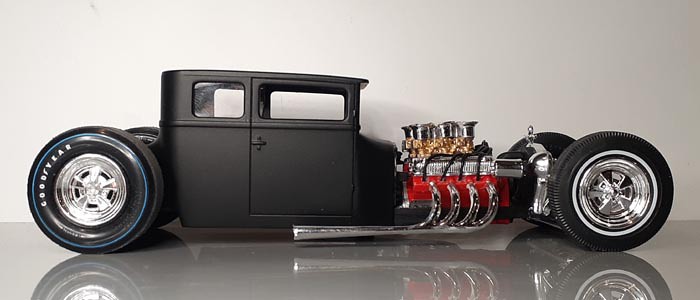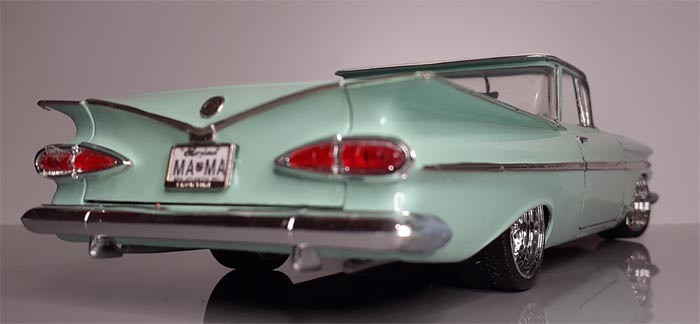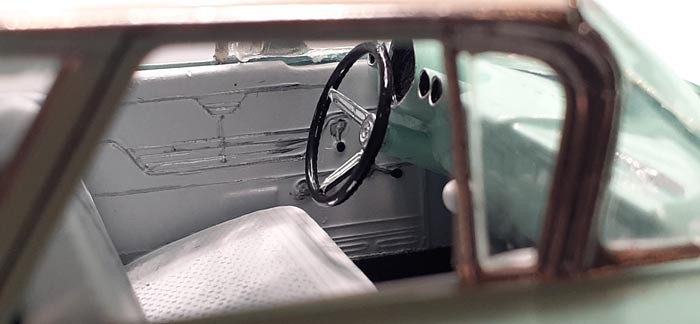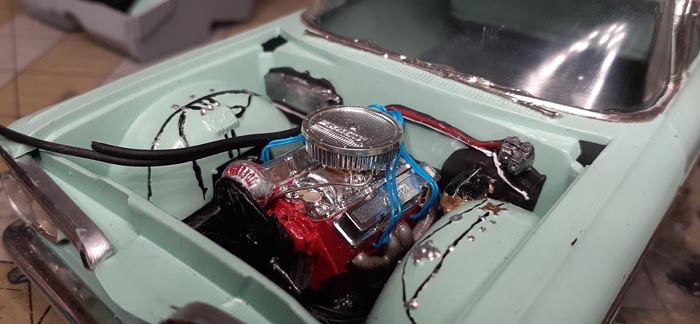 Scenes from the meeting:
Russ Kirkpatrick built this Falcon-based Ford Ranchero street machine.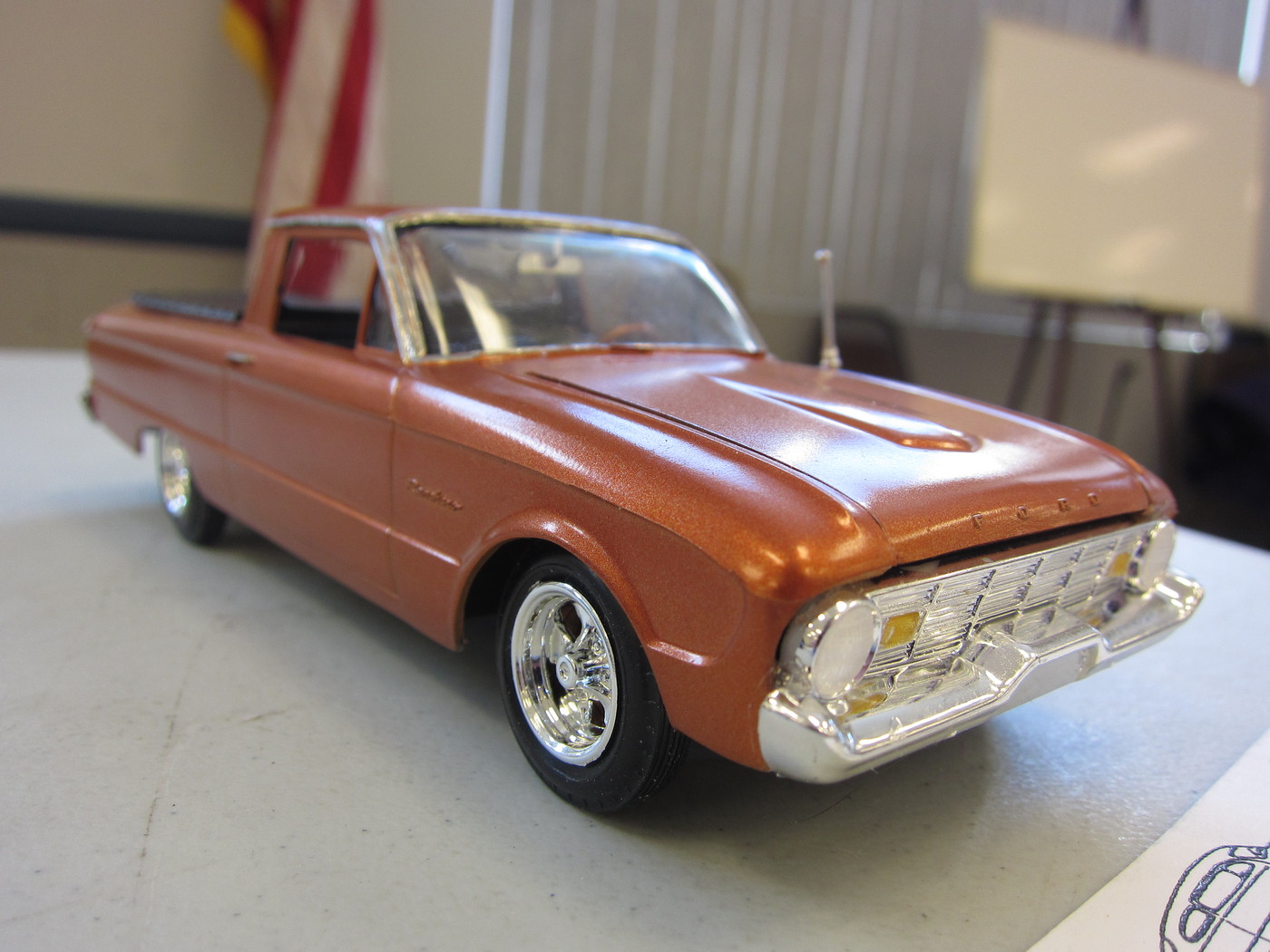 Howdy Hoffman Displayed a blue 1966 Chevrolet El Camino and a red drag race-ready 1960's Chevy Corvette.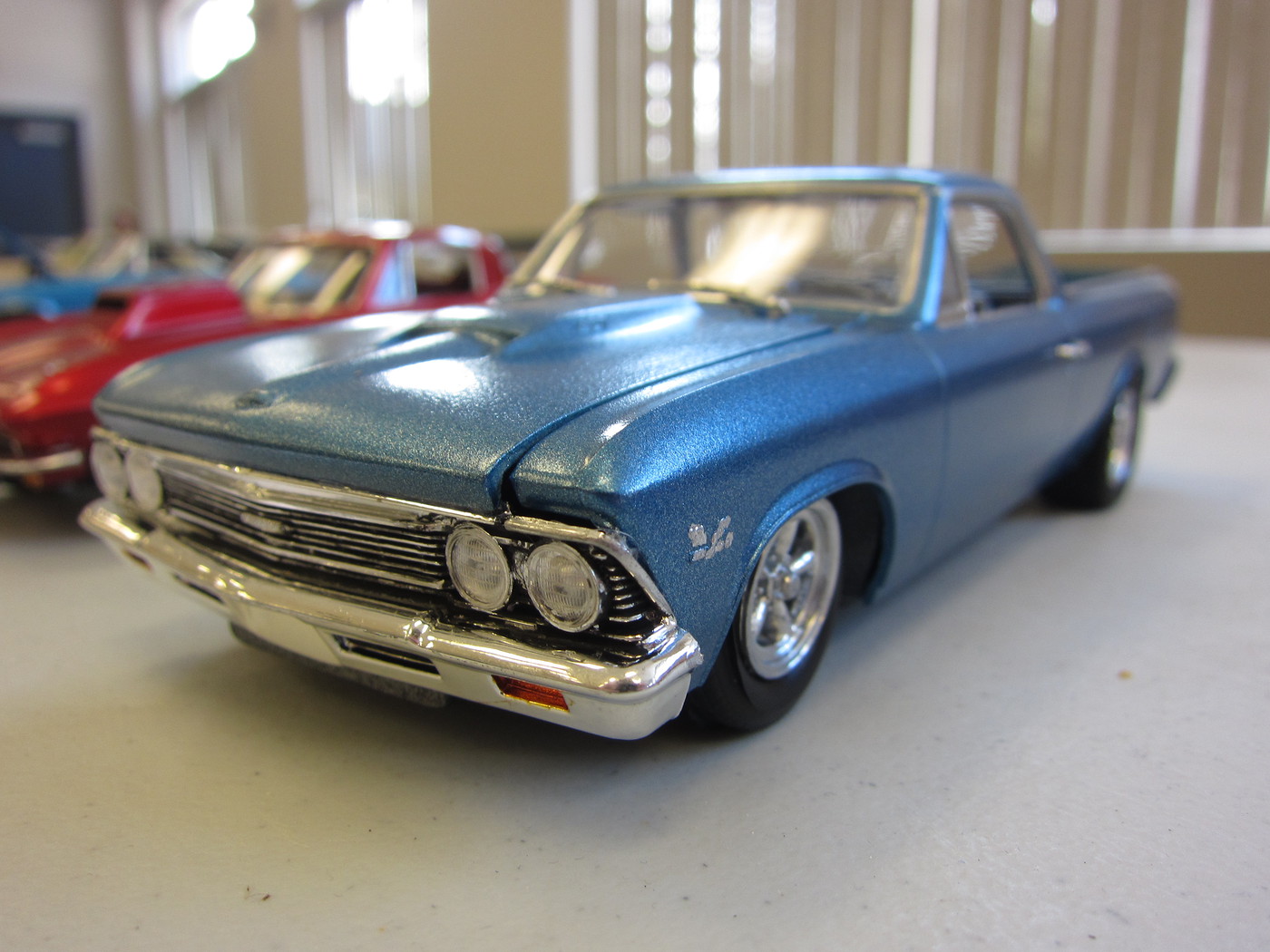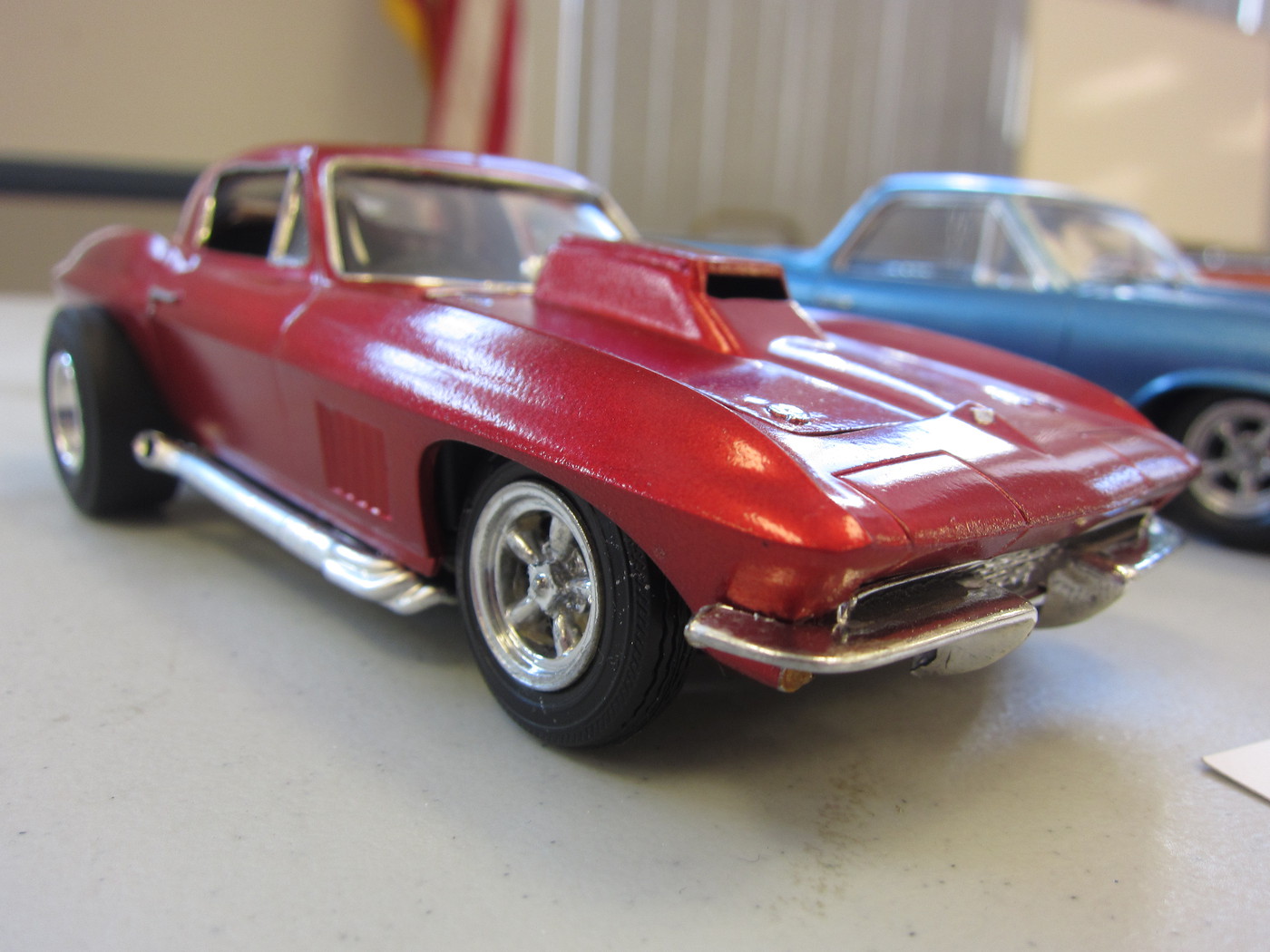 Rick Donovan Showed his blue Dodge Coronet R/T, a gold 1964 Dodge gasser, and a blue Chevrolet Camaro Drag Racer.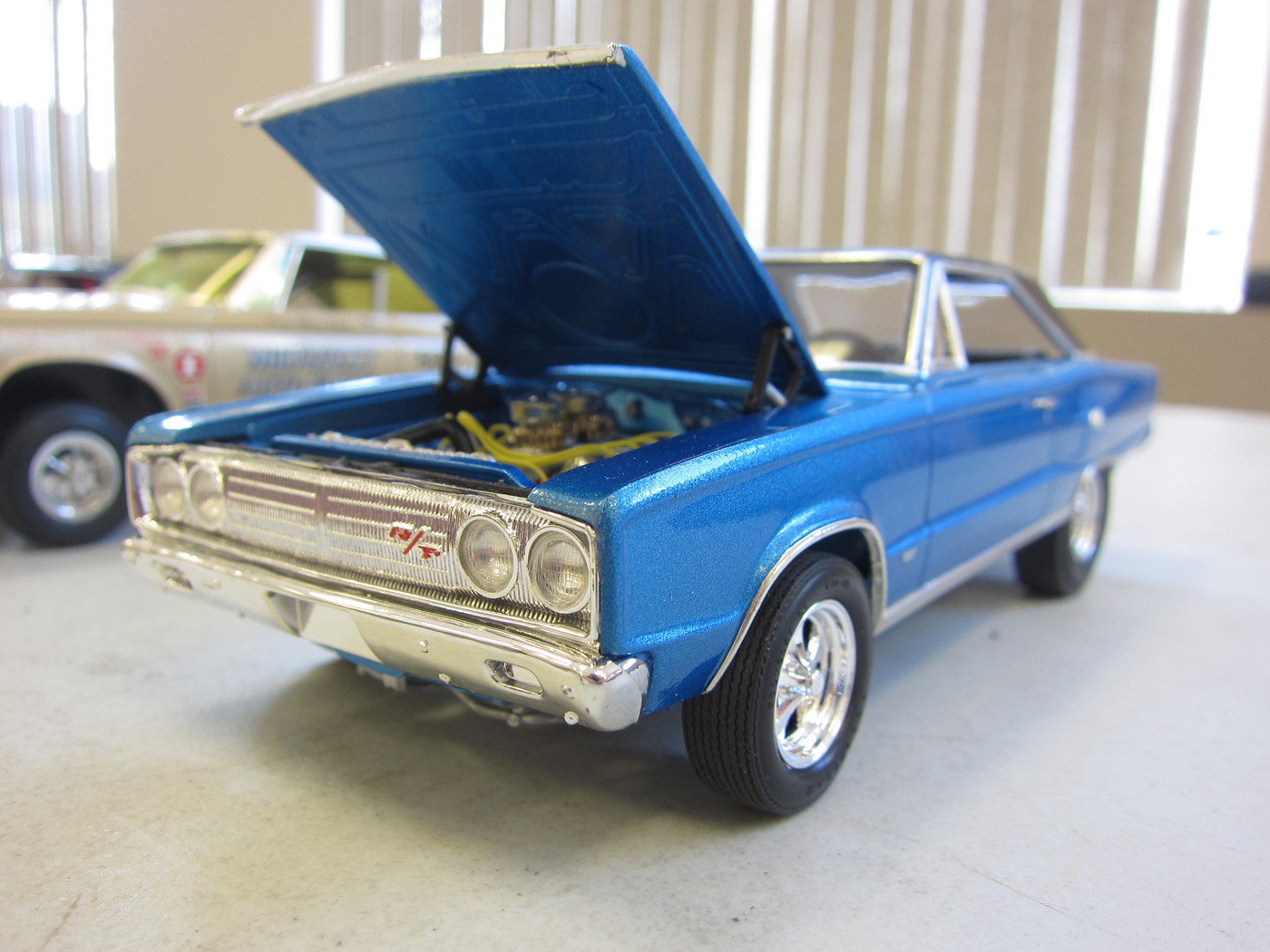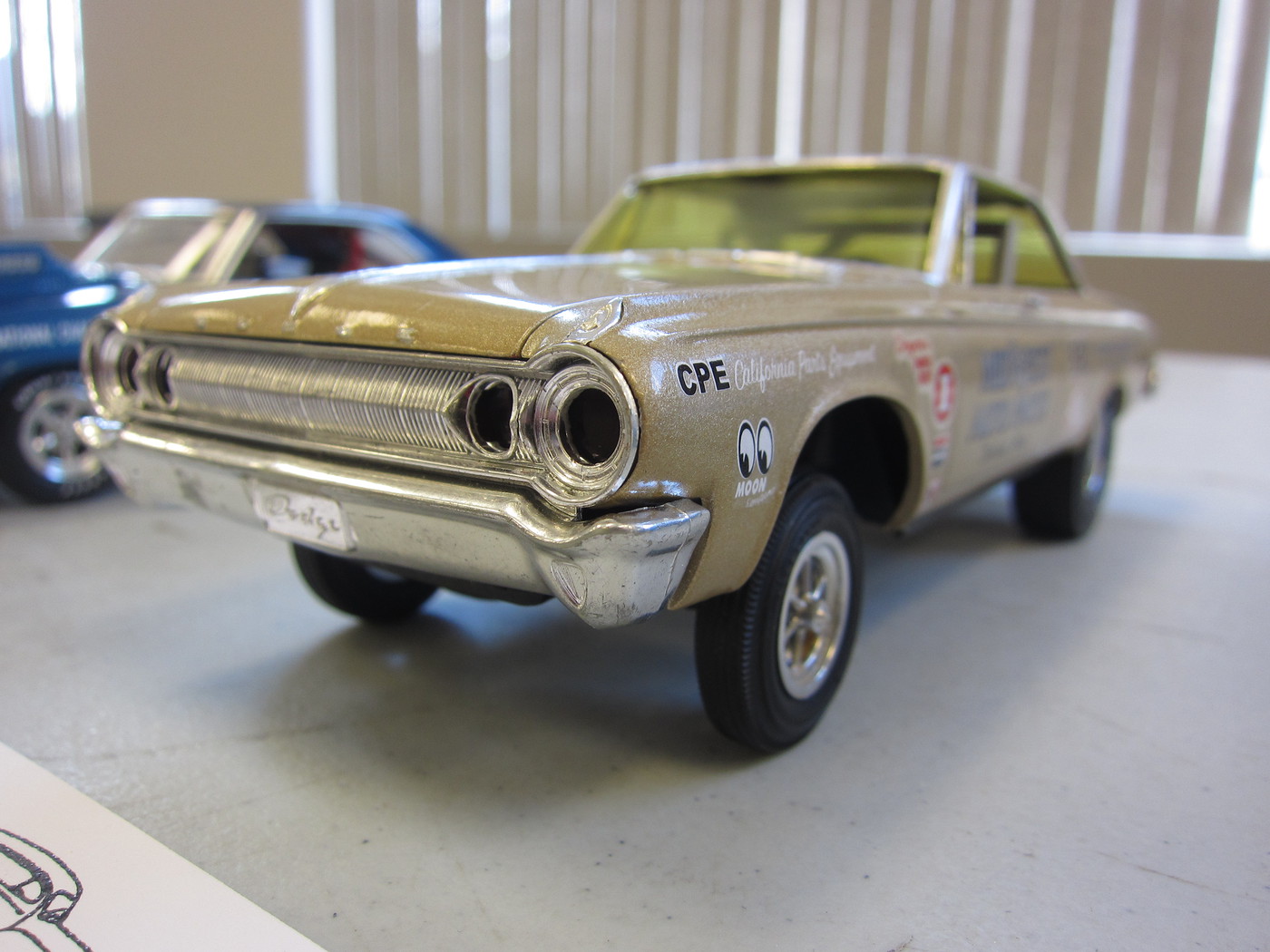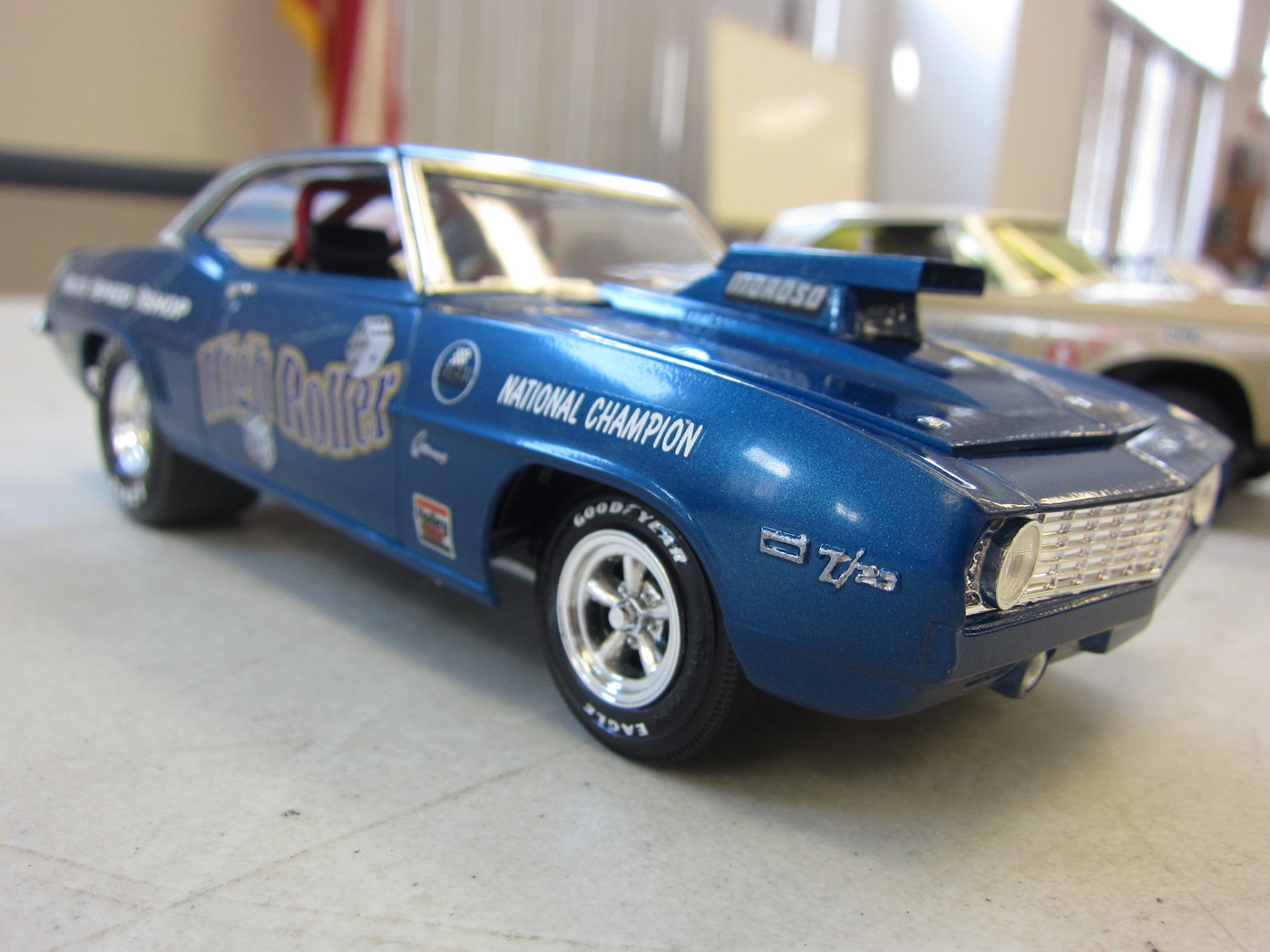 Lewis Hicks brought this Moebius Ford pickup that he lowered with an ICEMAN Collections 3D-Printed Drop Kit Universal Frame/Chassis, and his ICEMAN Collections Chevy Trophy Truck.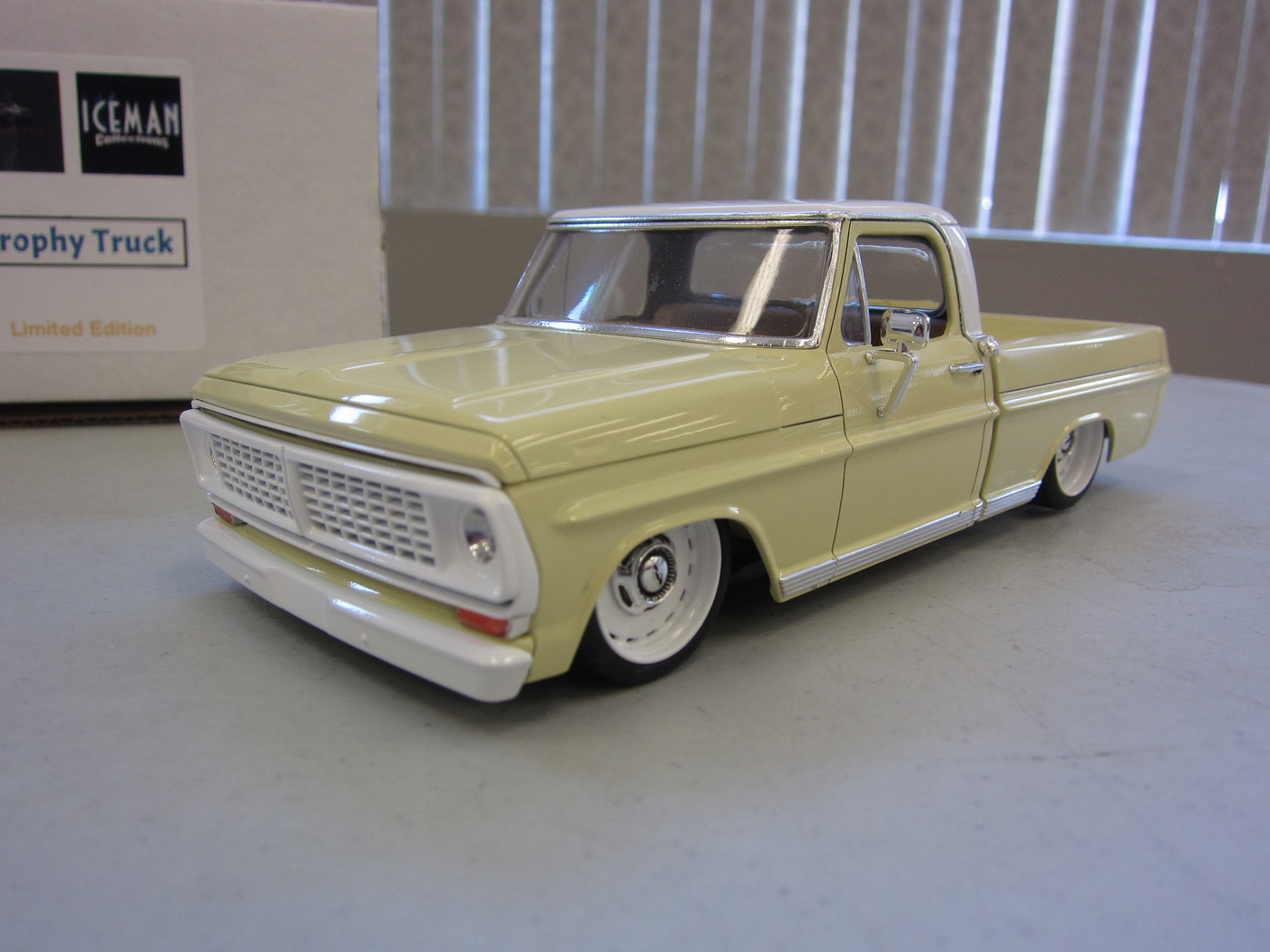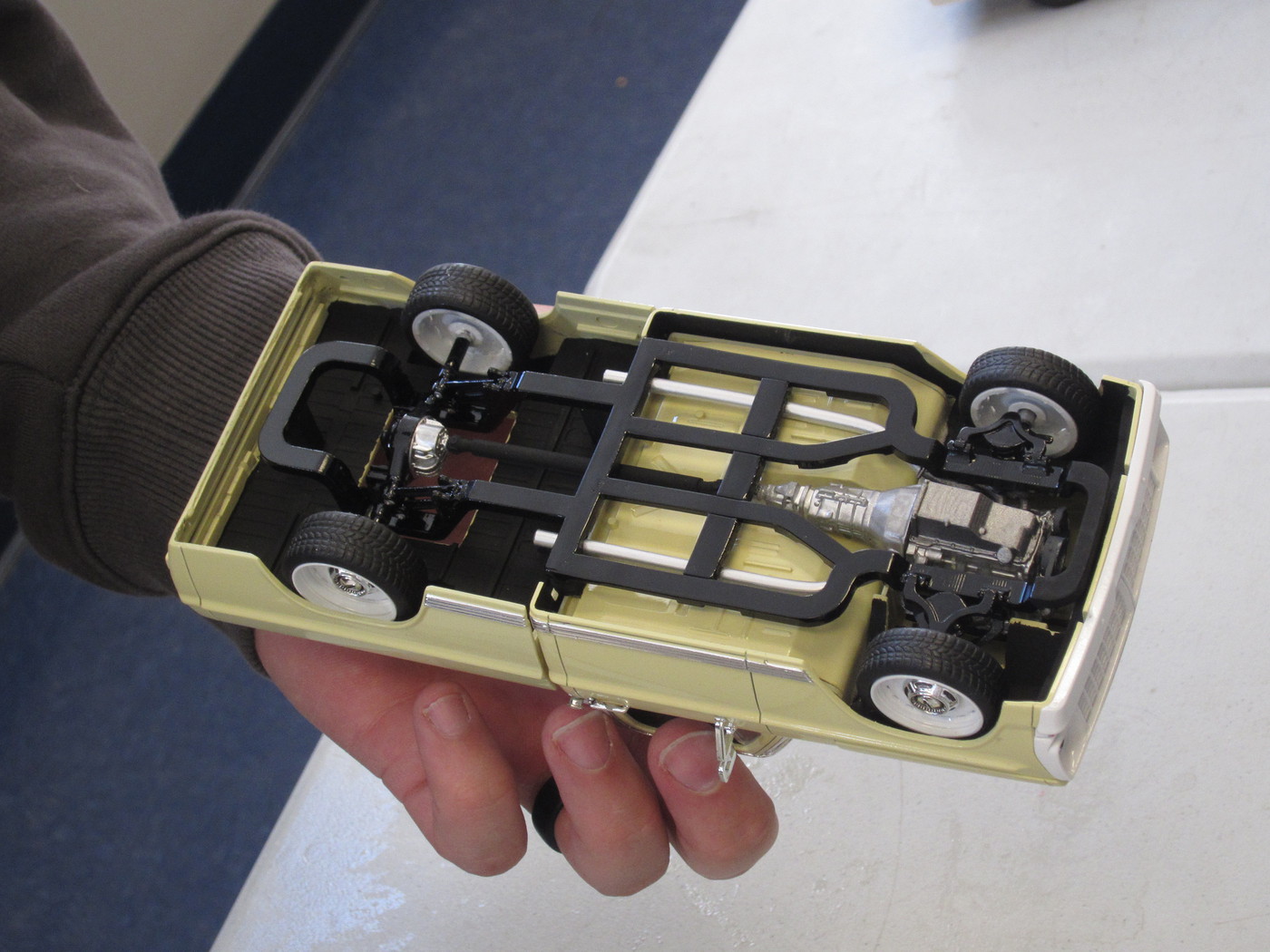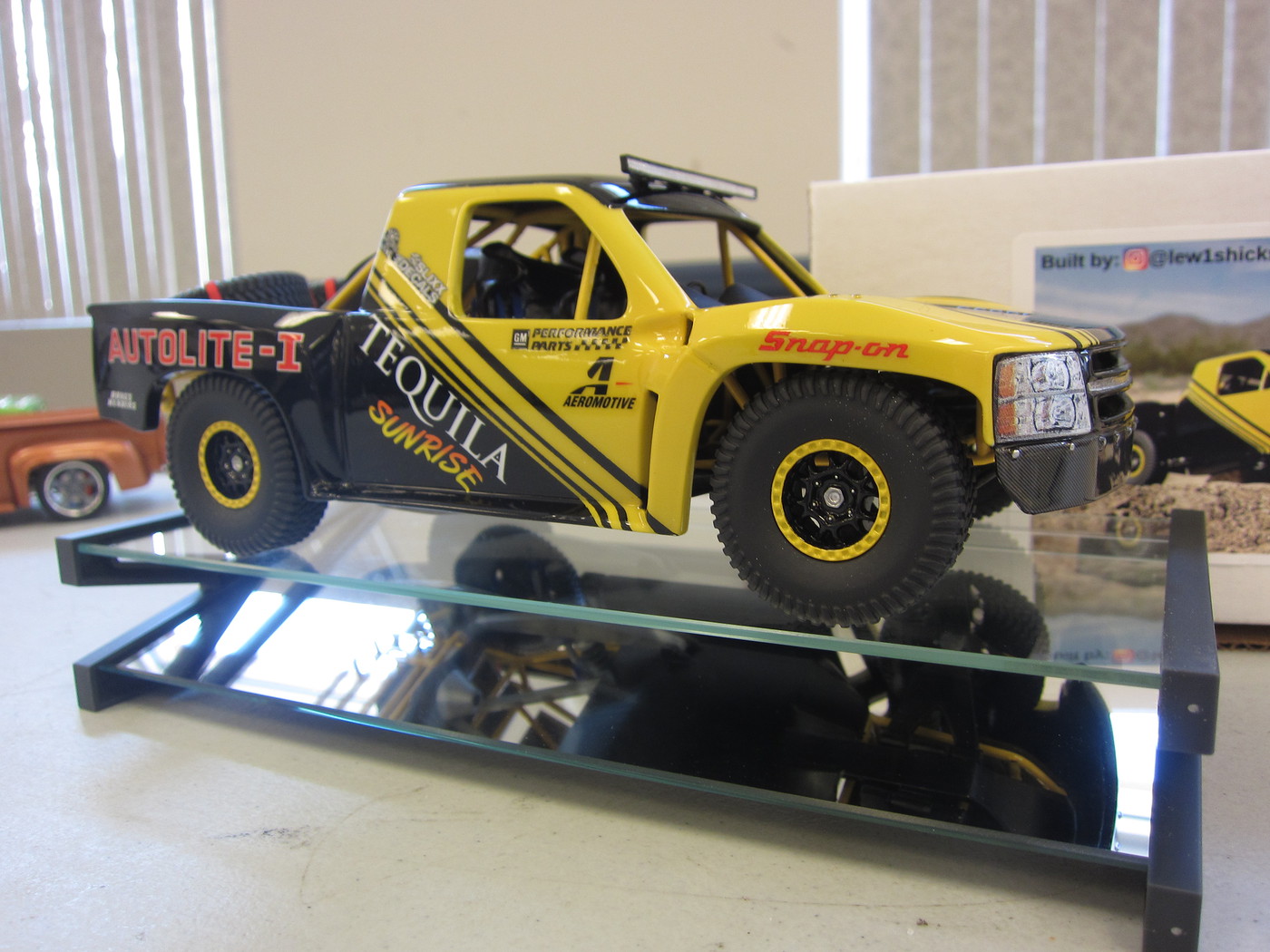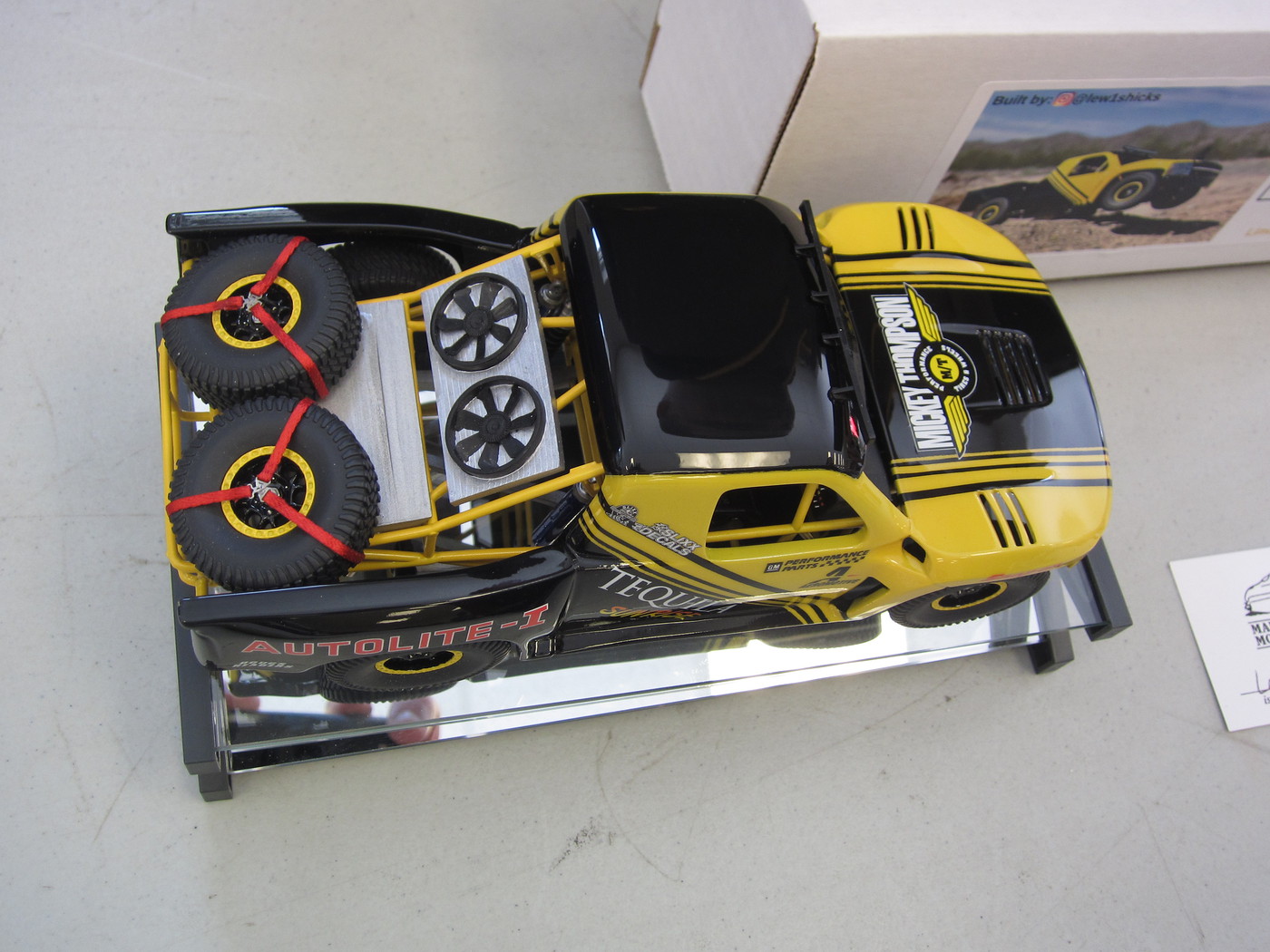 Kenny Mensberger displayed his very tasteful Foose Ford FD-100 pickup and a modified Moebius 1965 Chevrolet Nova Gasser that must be seen in person -- this photo does not not begin to do justice to the paint work on this model.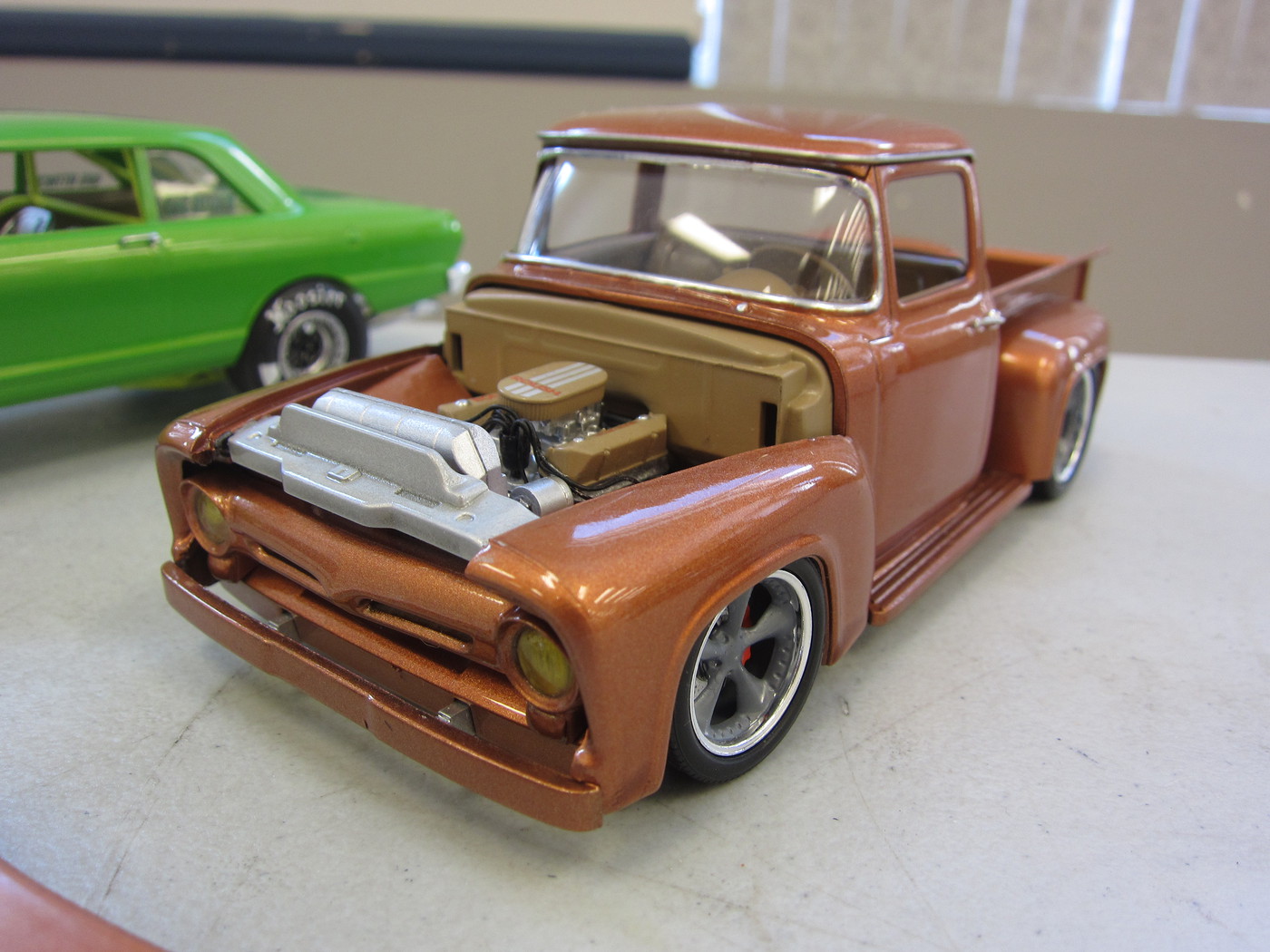 Jim Maness showed this red C4 Corvette.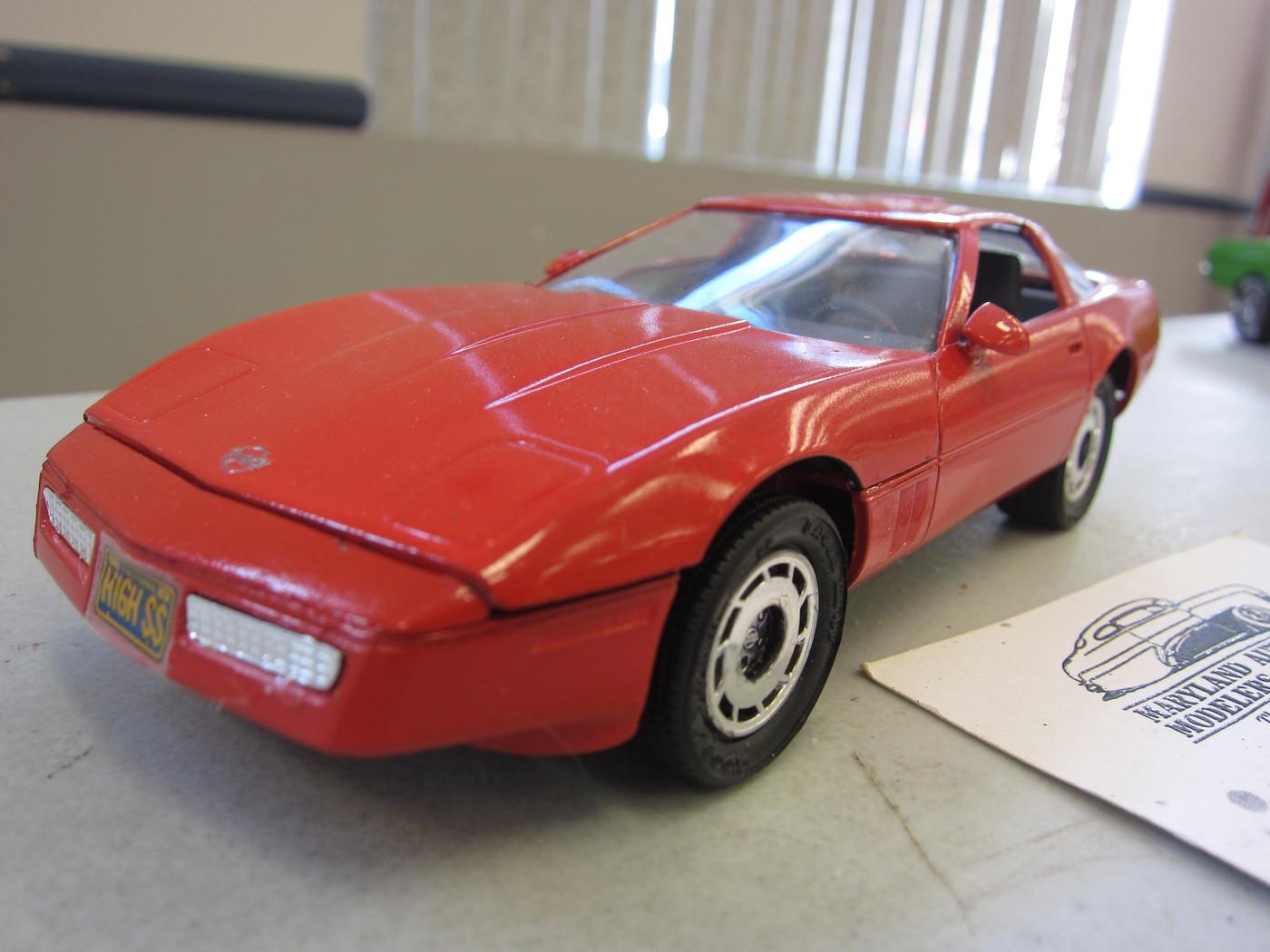 Gordon Chin is busy working on a pair of large scale cars from Pocher. First is a 1907 FIAT F-2 130 HP Grand Prix Racer. The other is a Ferrari F-40. He's also developing his resin casting skills.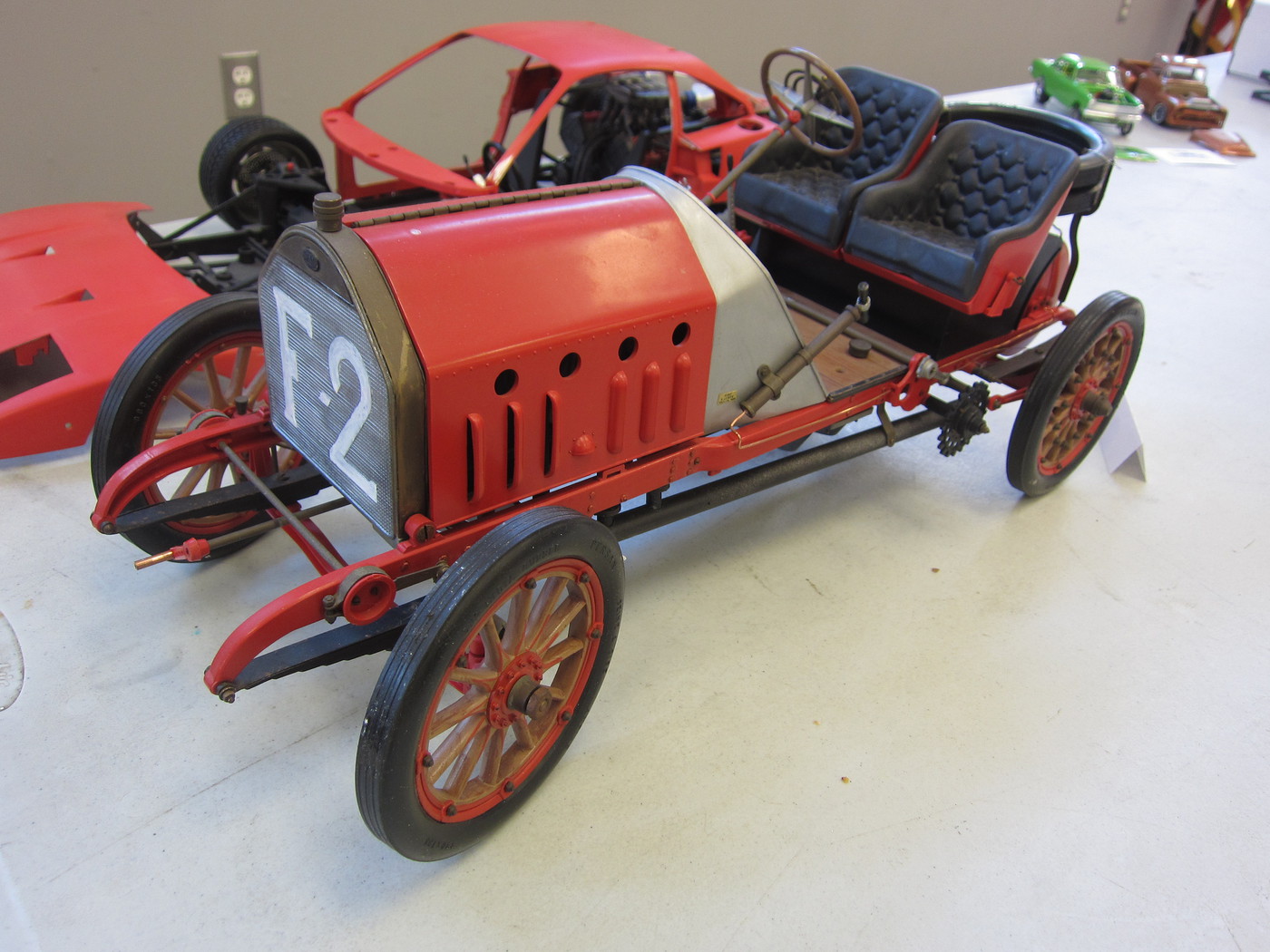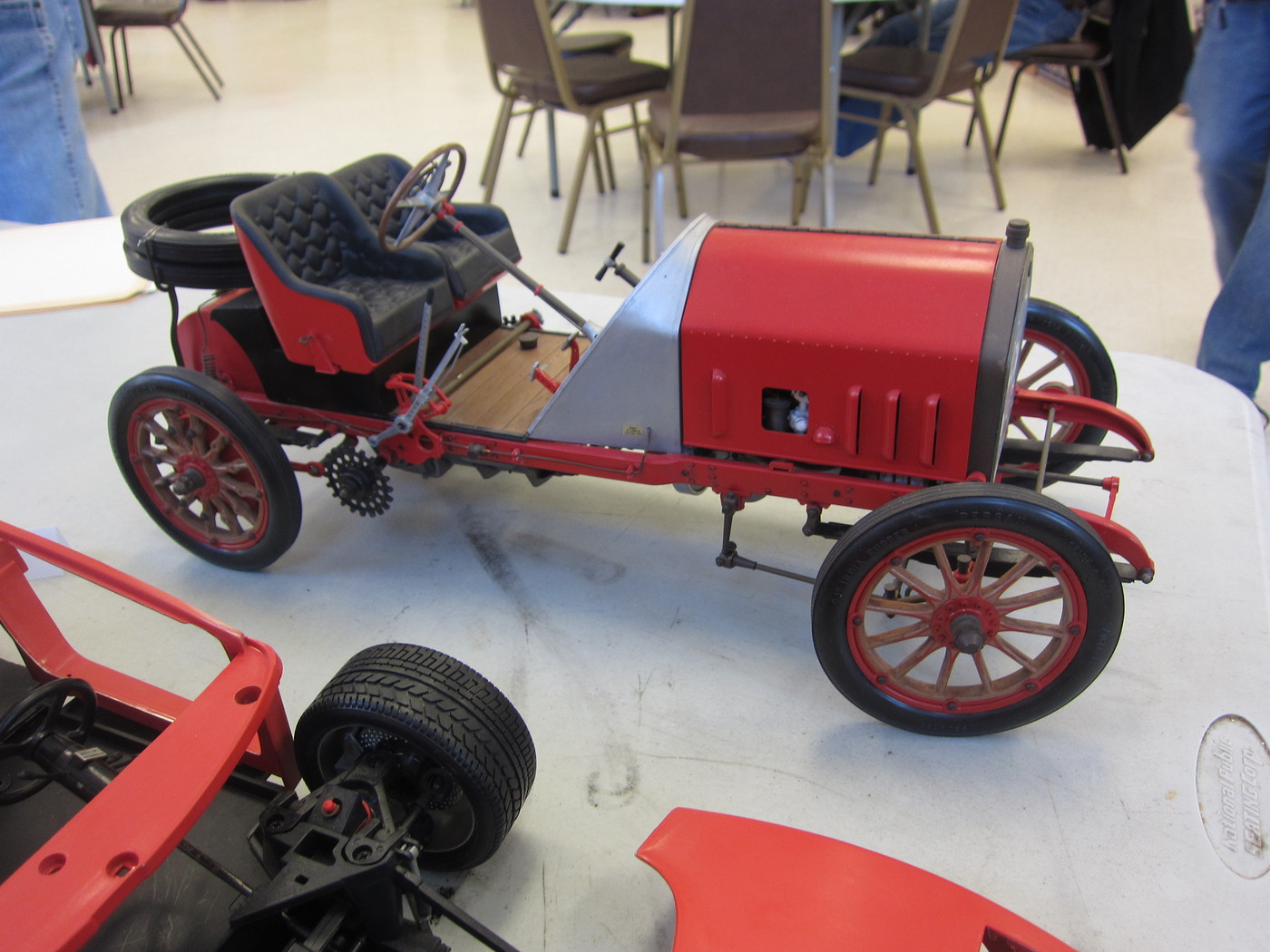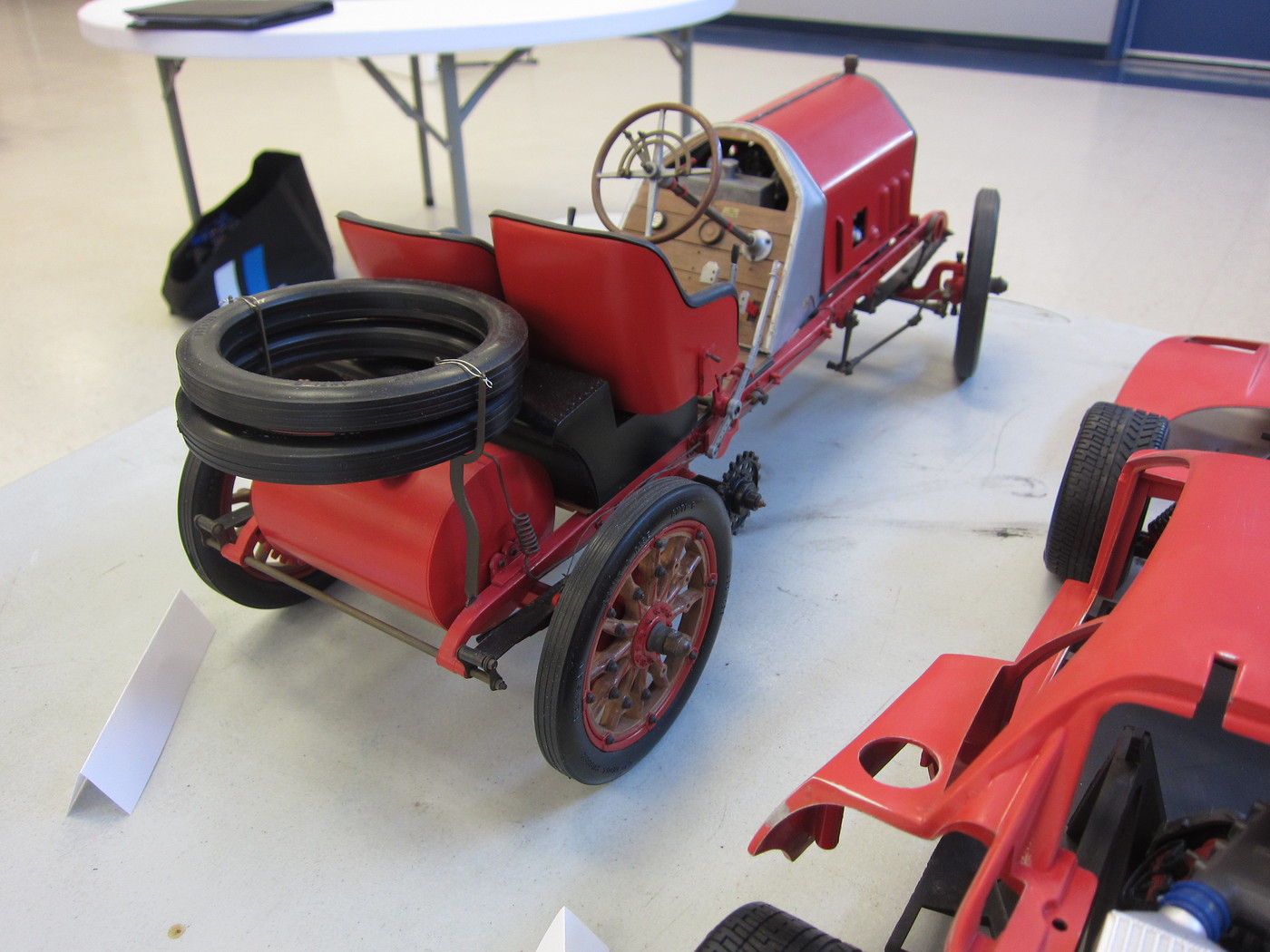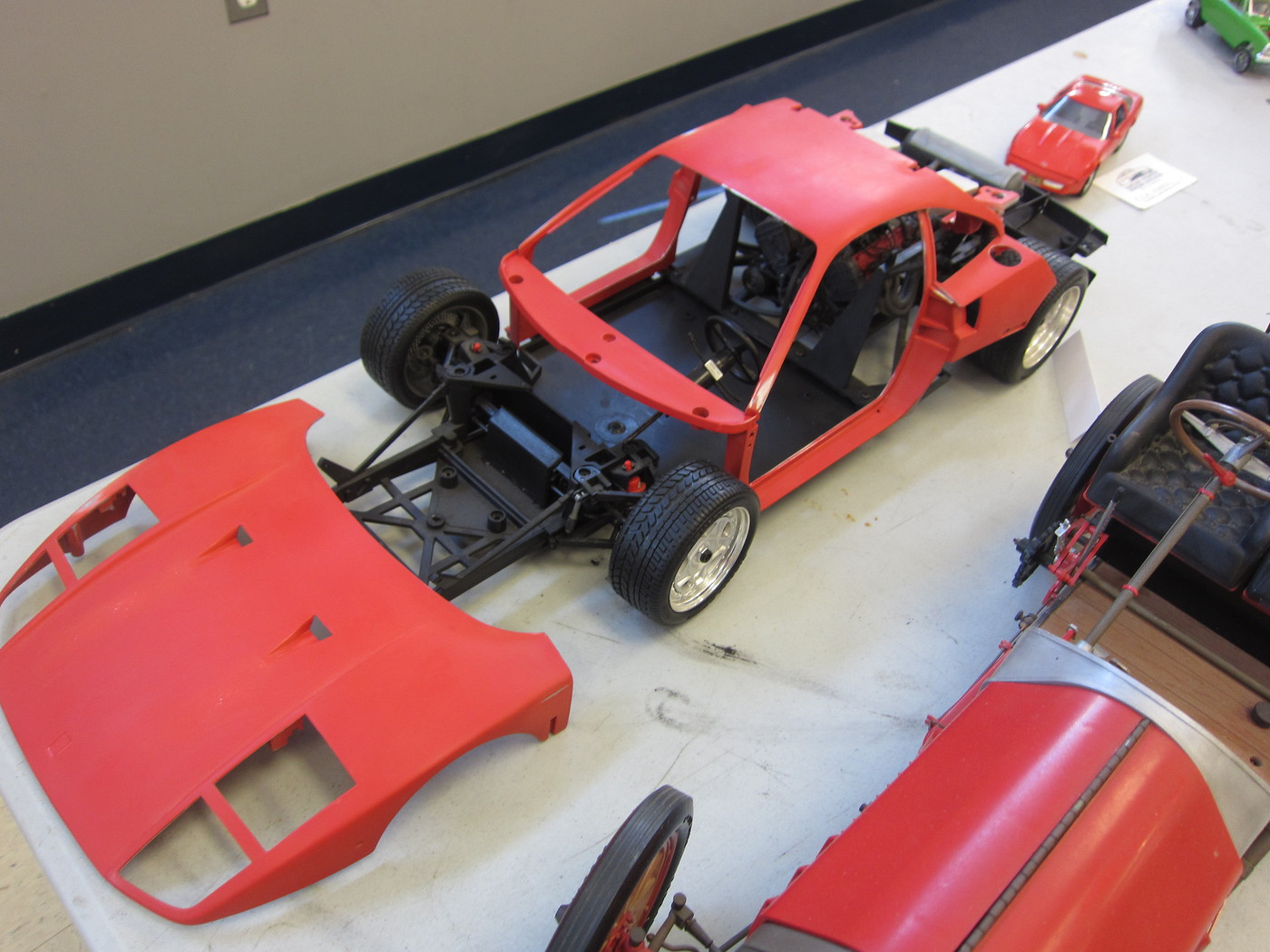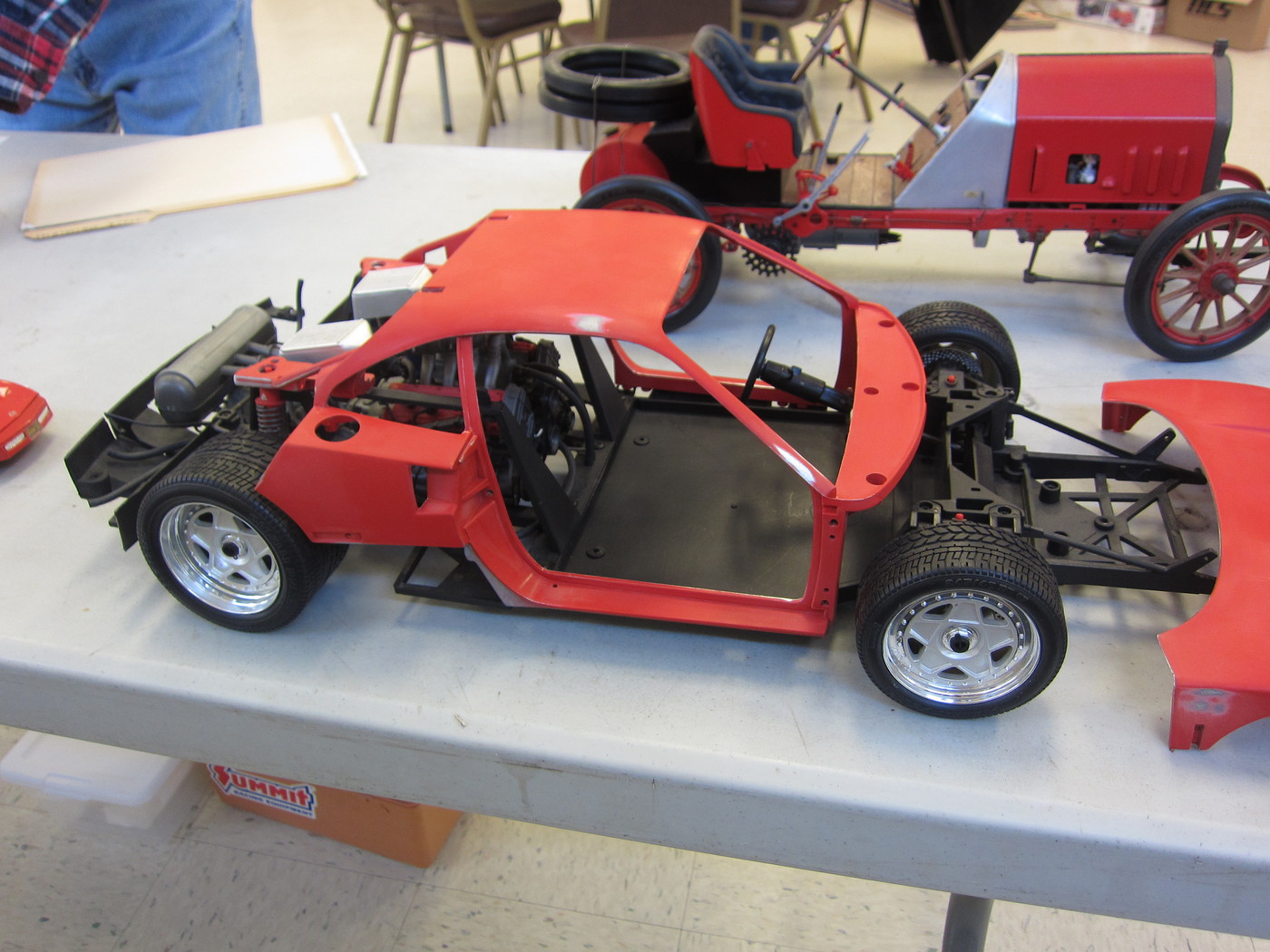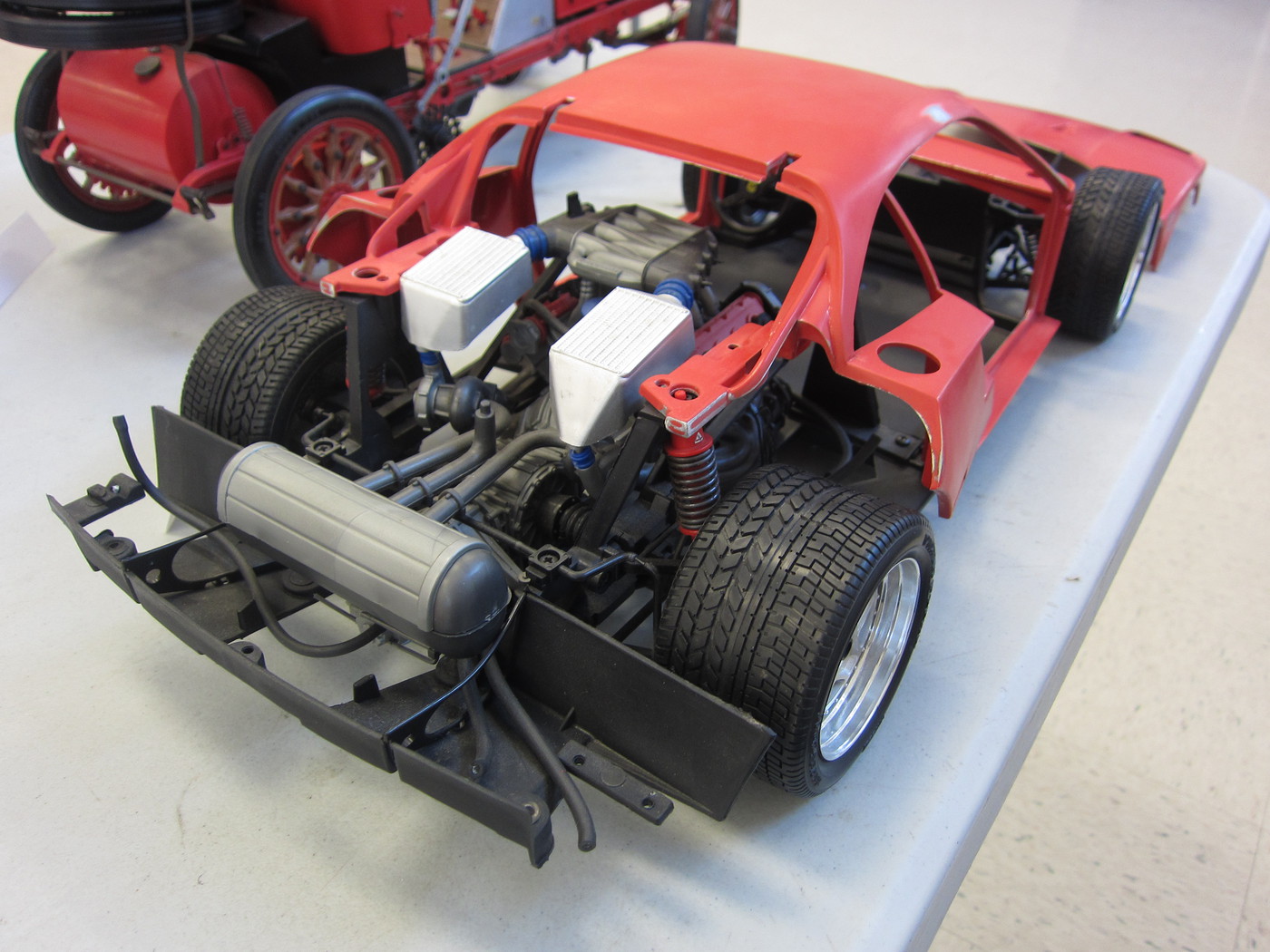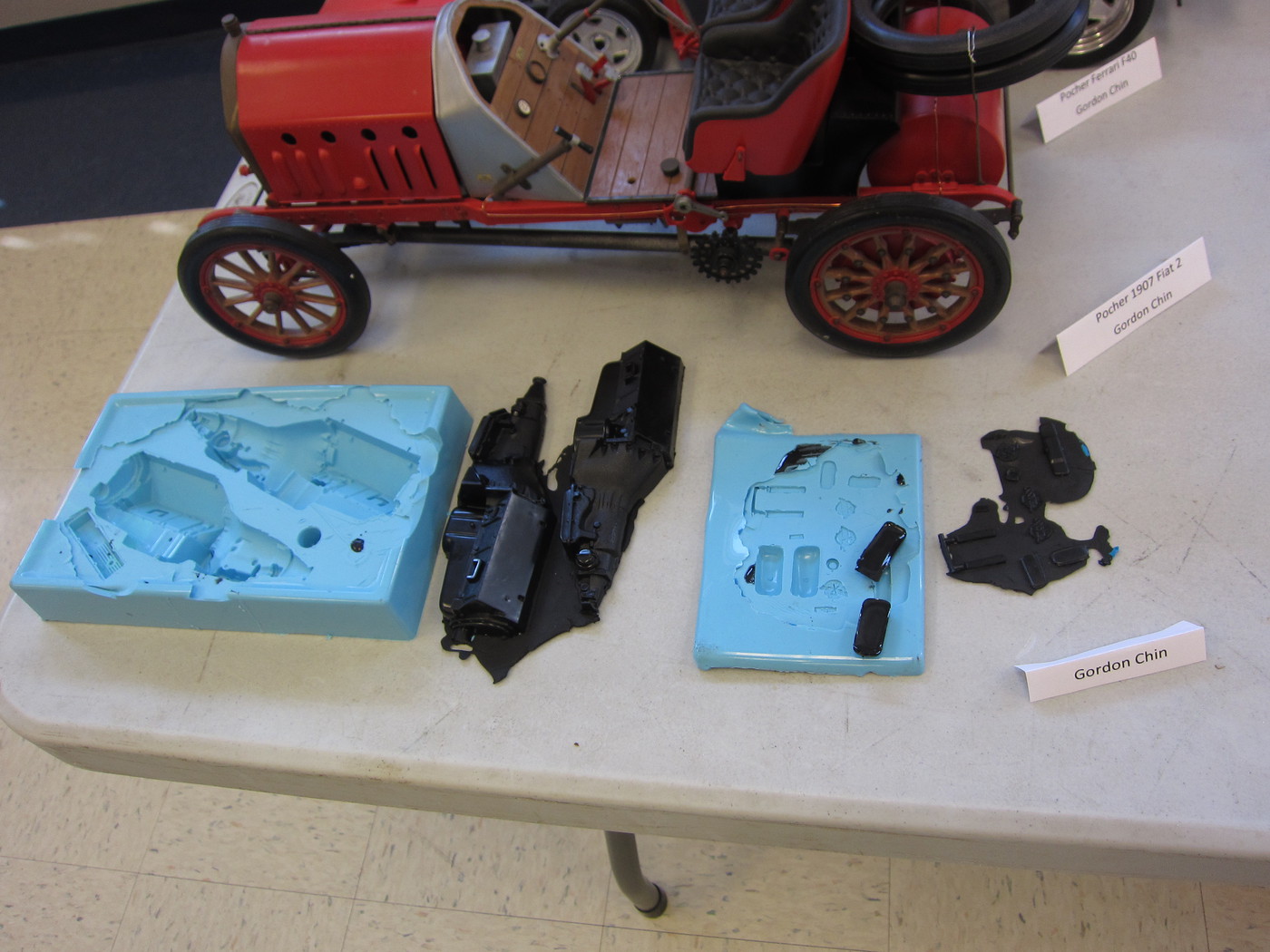 Brian Schindler showed his Plymouth GTX restomod.

MAMA club founder, Norman Veber dug up a 1983 Marshall 135 Crawler by SCALEdown Models, The Model Tractor Co. of East Sussex, England with an attached DOWDESWELL 6F DP1 on-land reversible plough and a seperate 10-Ton Pole trailer.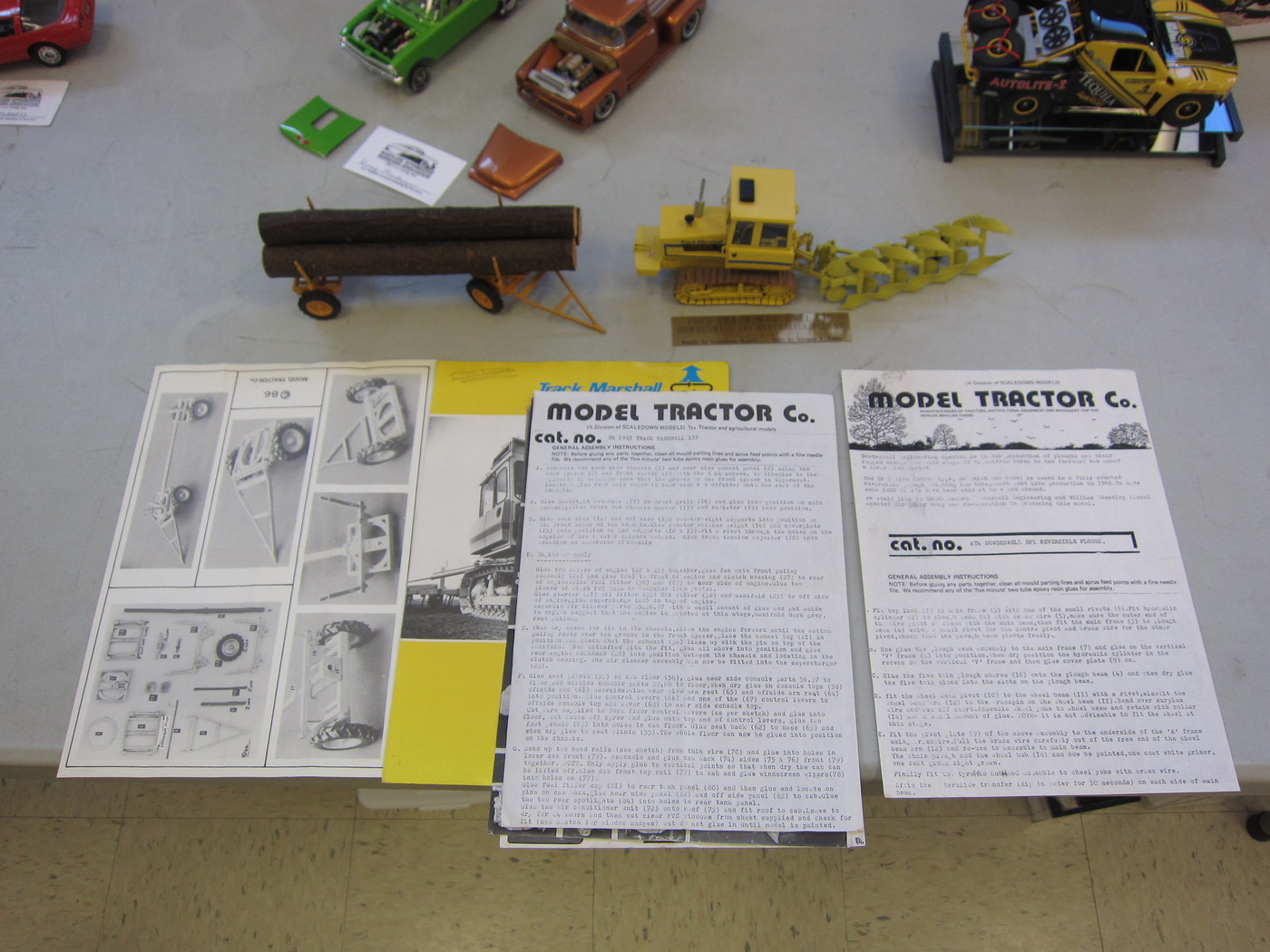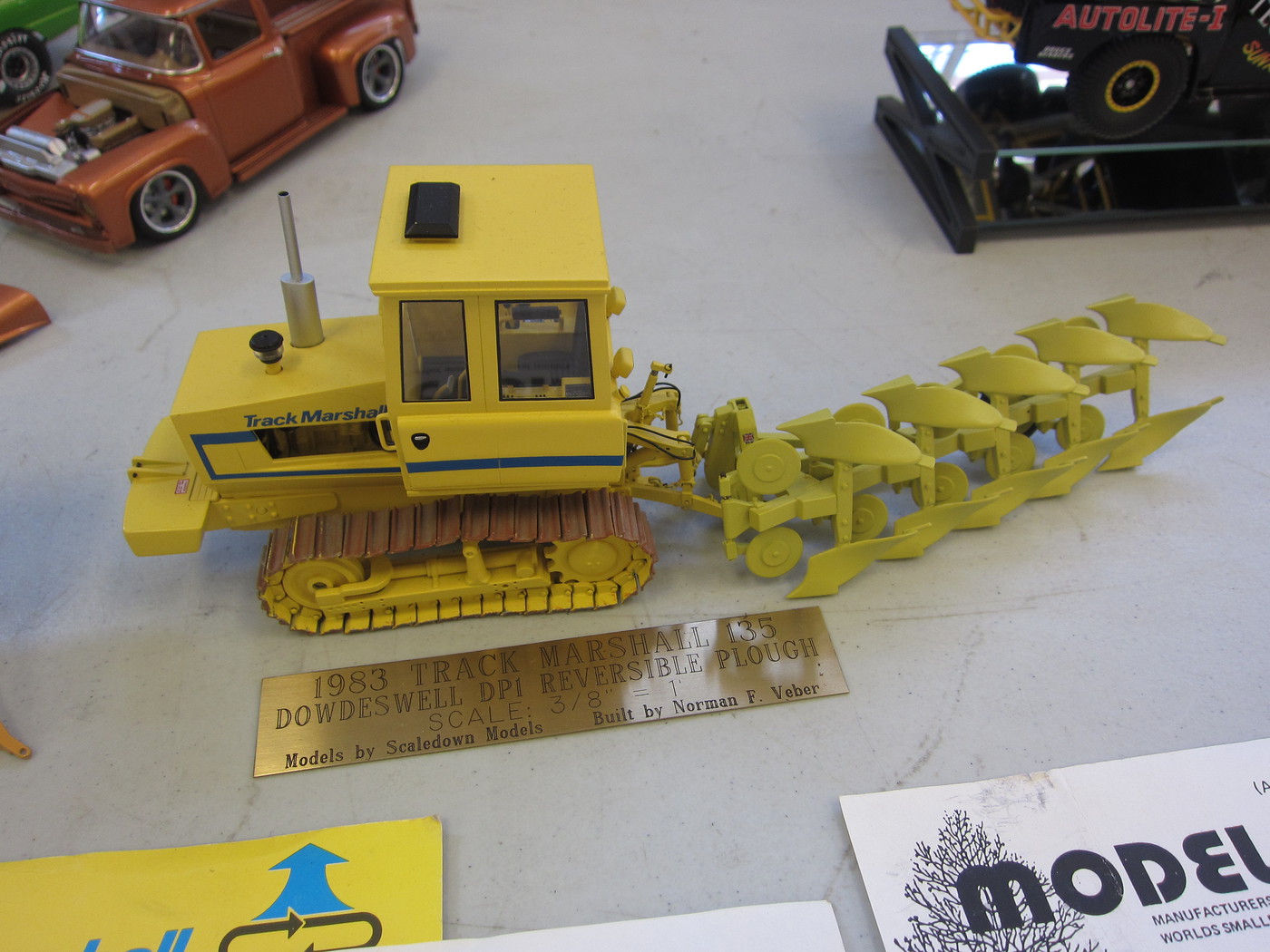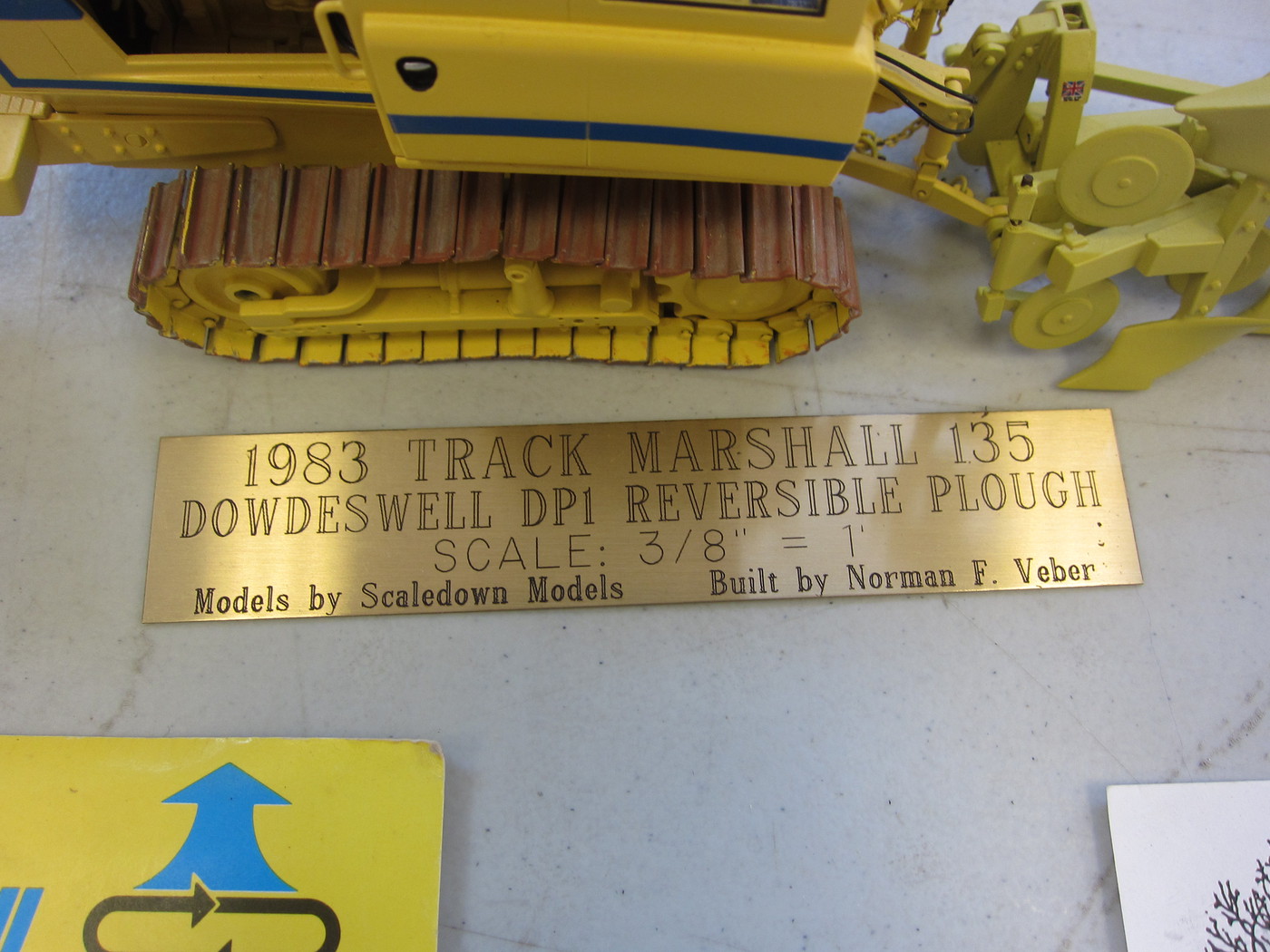 Duane Hinton displayed a trio of models including a 1970 Chevrolet Chevelle Pro-Mod, 1969 Dodge Coronet 440, and a 1966 Dodge Coronet squad car.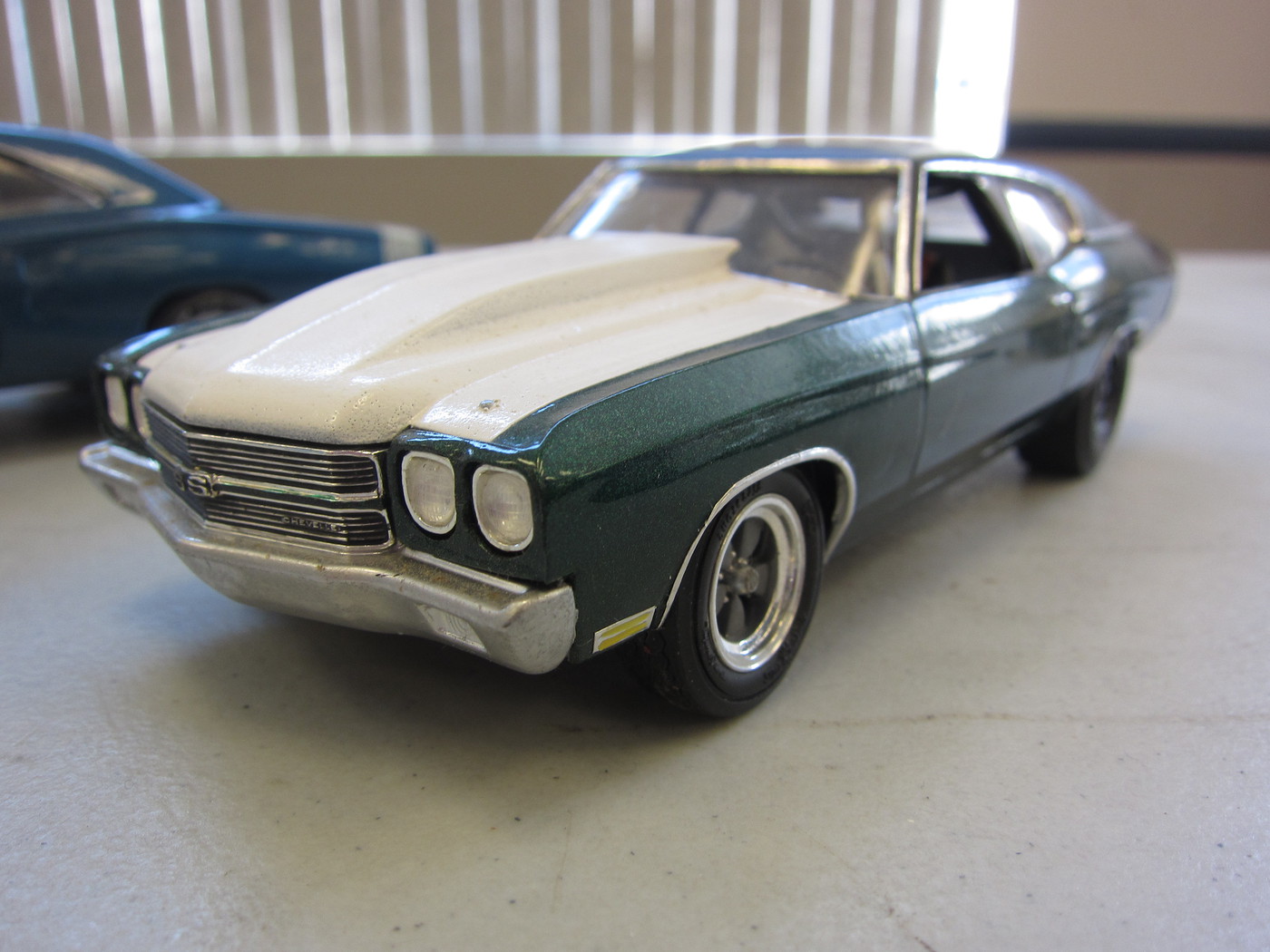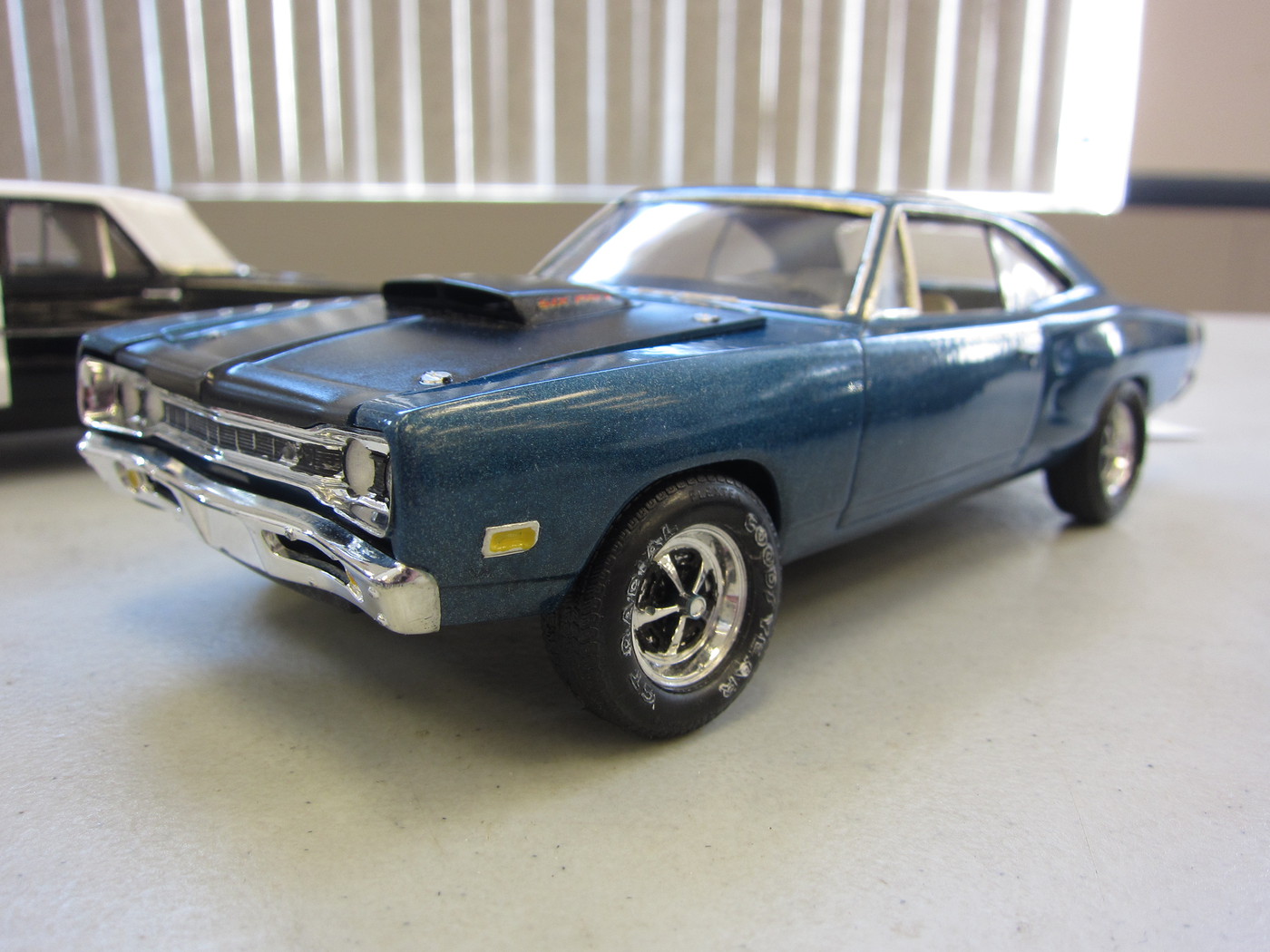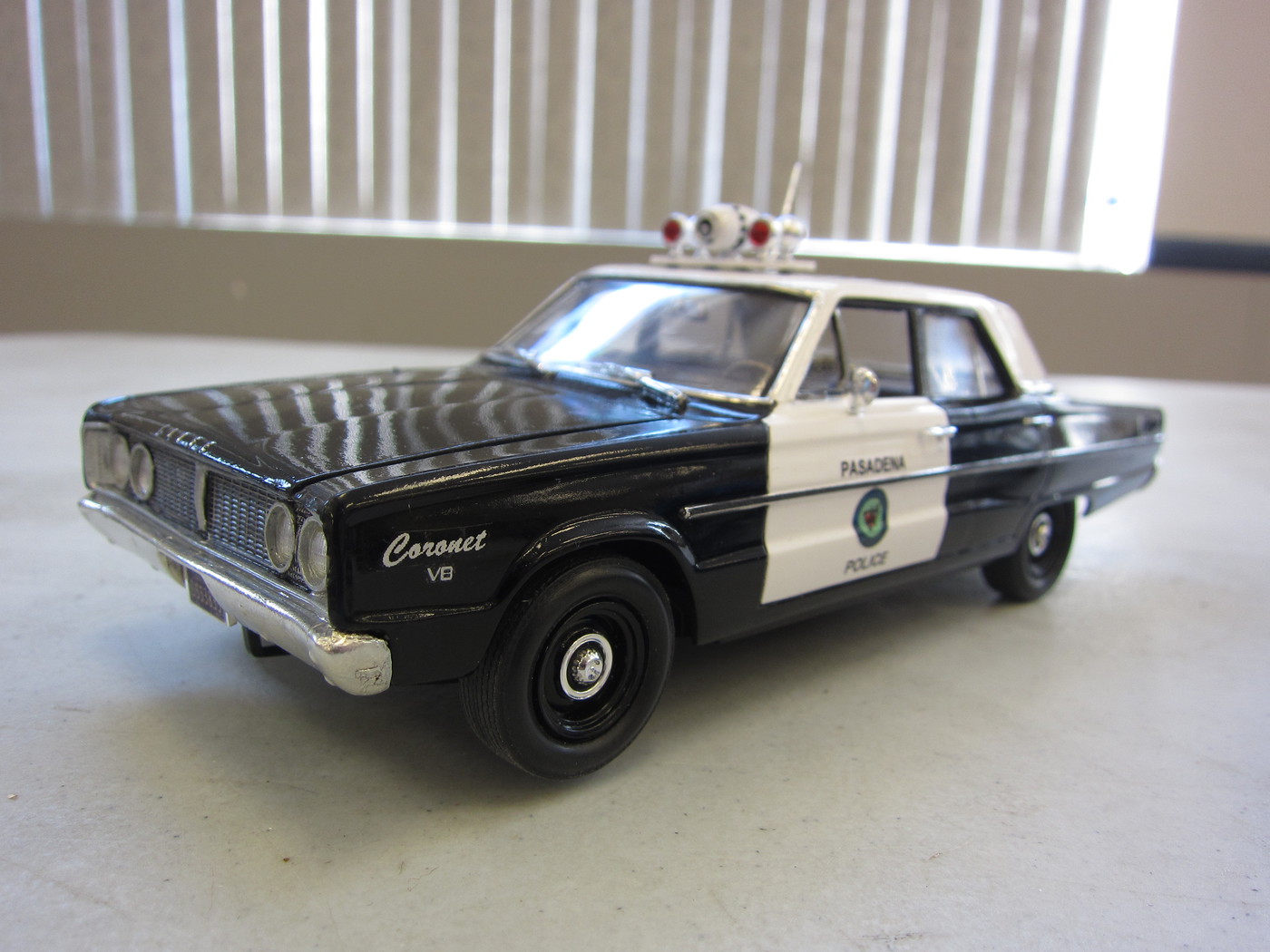 Steve Buter resurrected this Car Craft Dream Rod from an old built-up he bought and he turned a children's toy into a curbside race car model.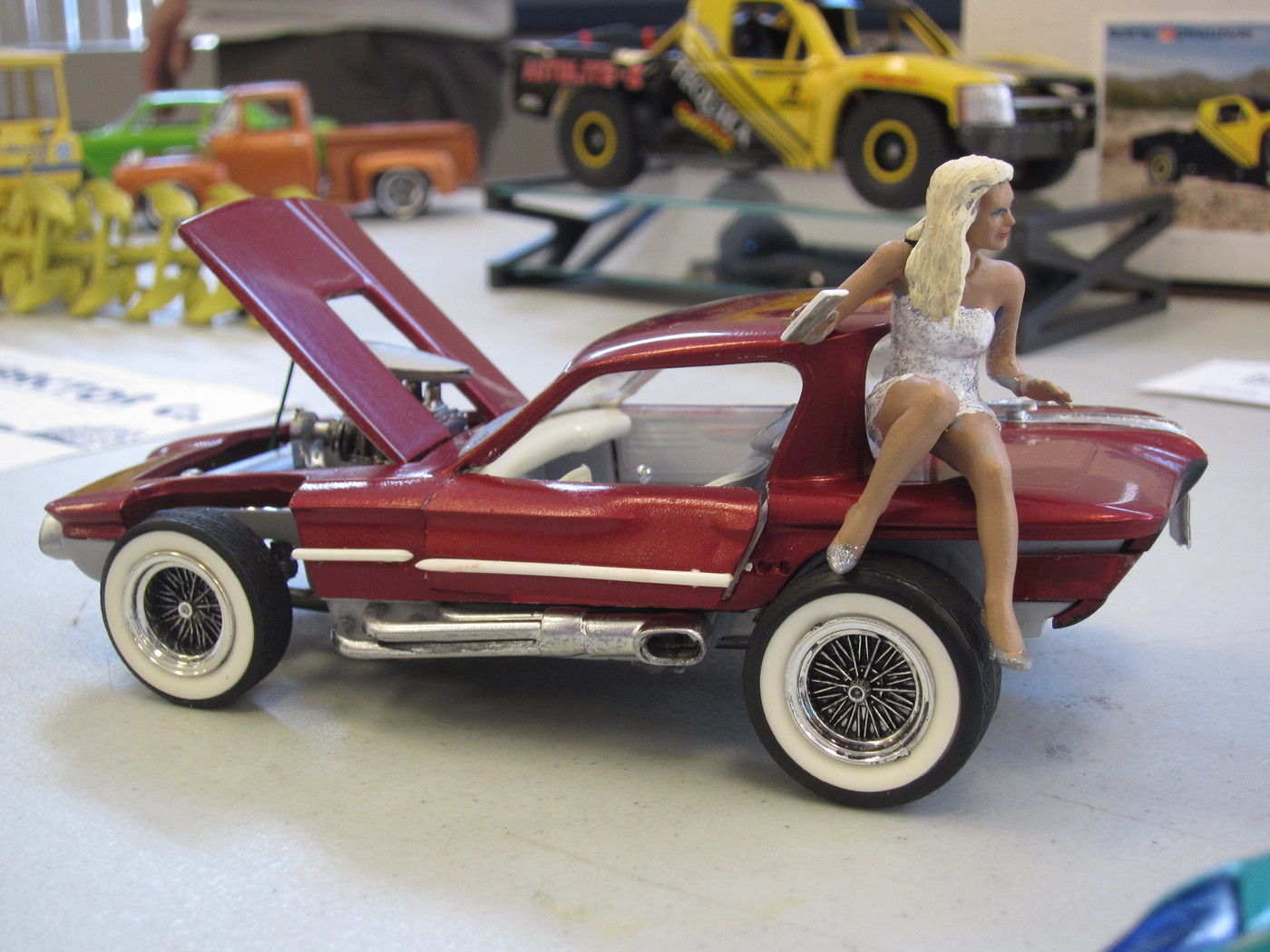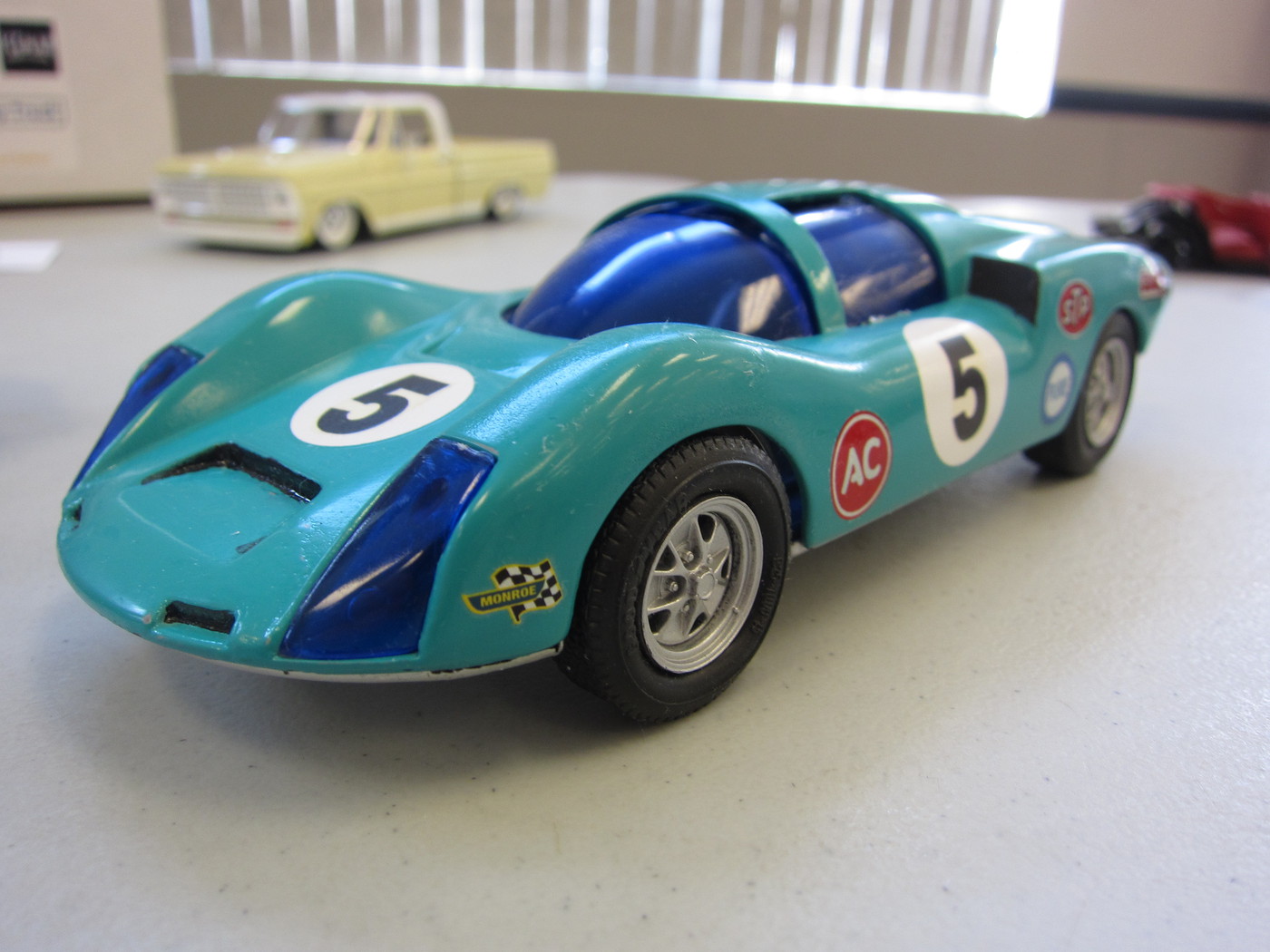 Mal Douglas showed the latest progress on his 1964 Chevrolet Chevelle Wagon Gasser.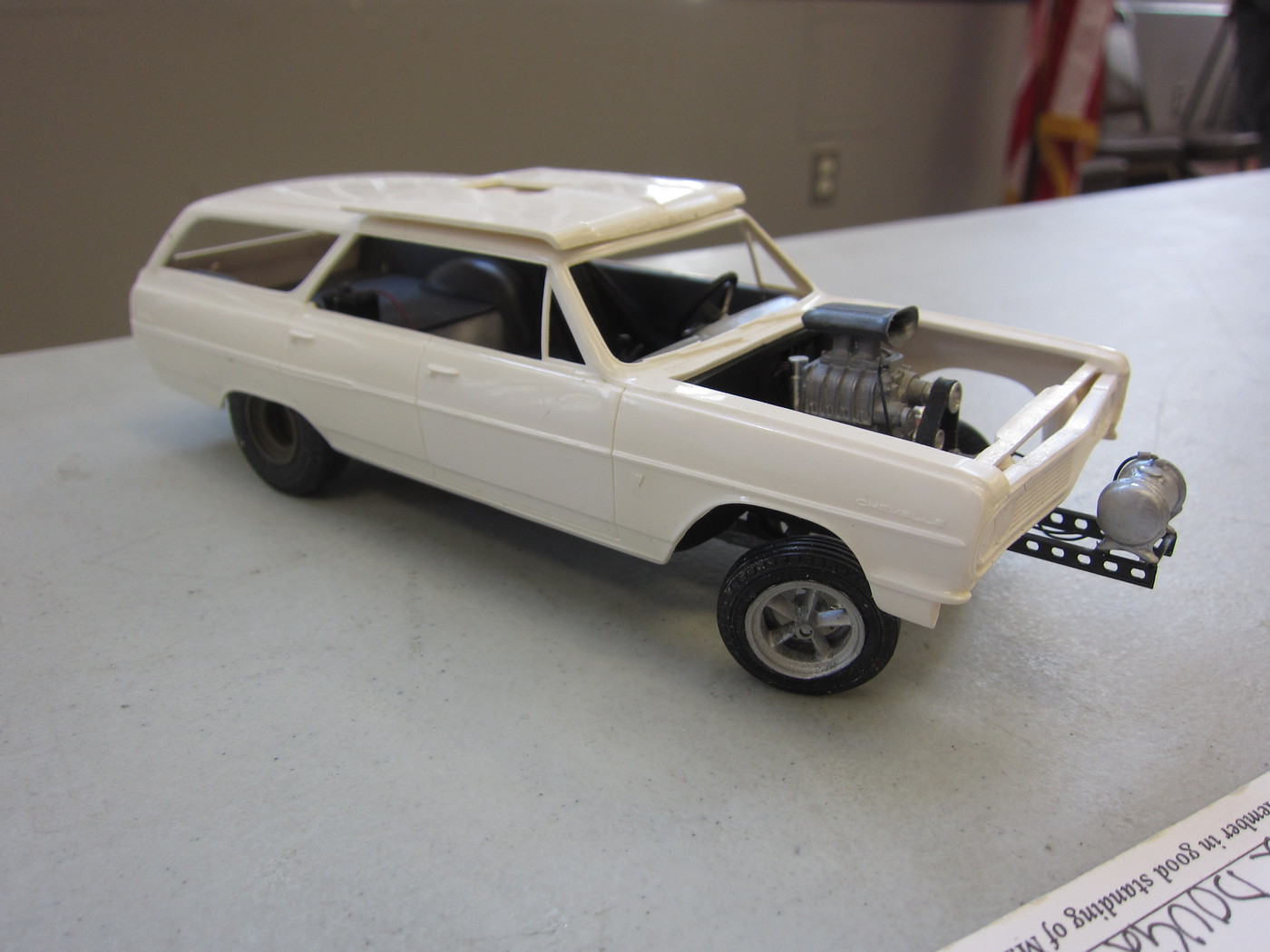 Paul Lee displayed this wide-body Ford Mustang and International car hauler combination.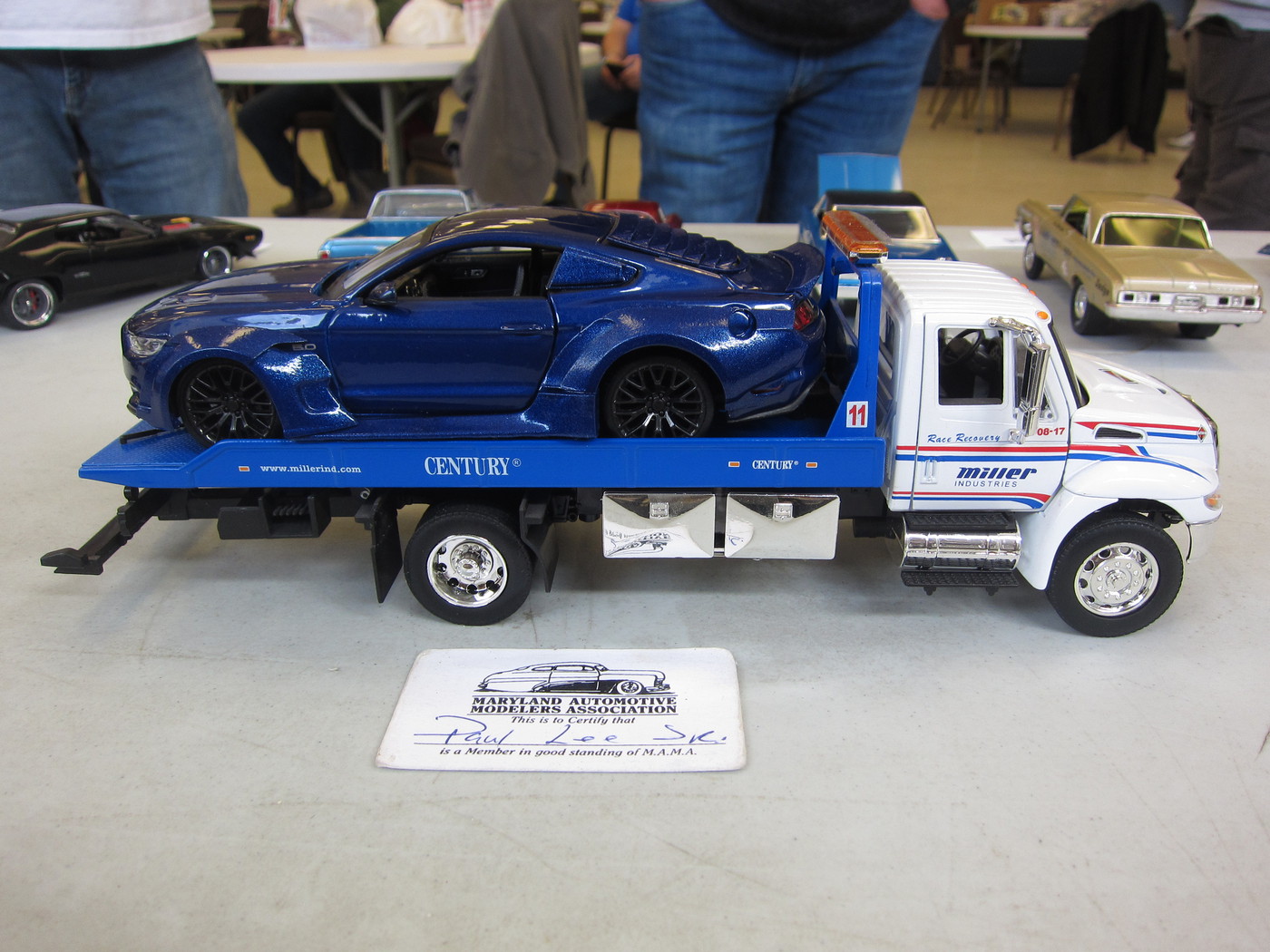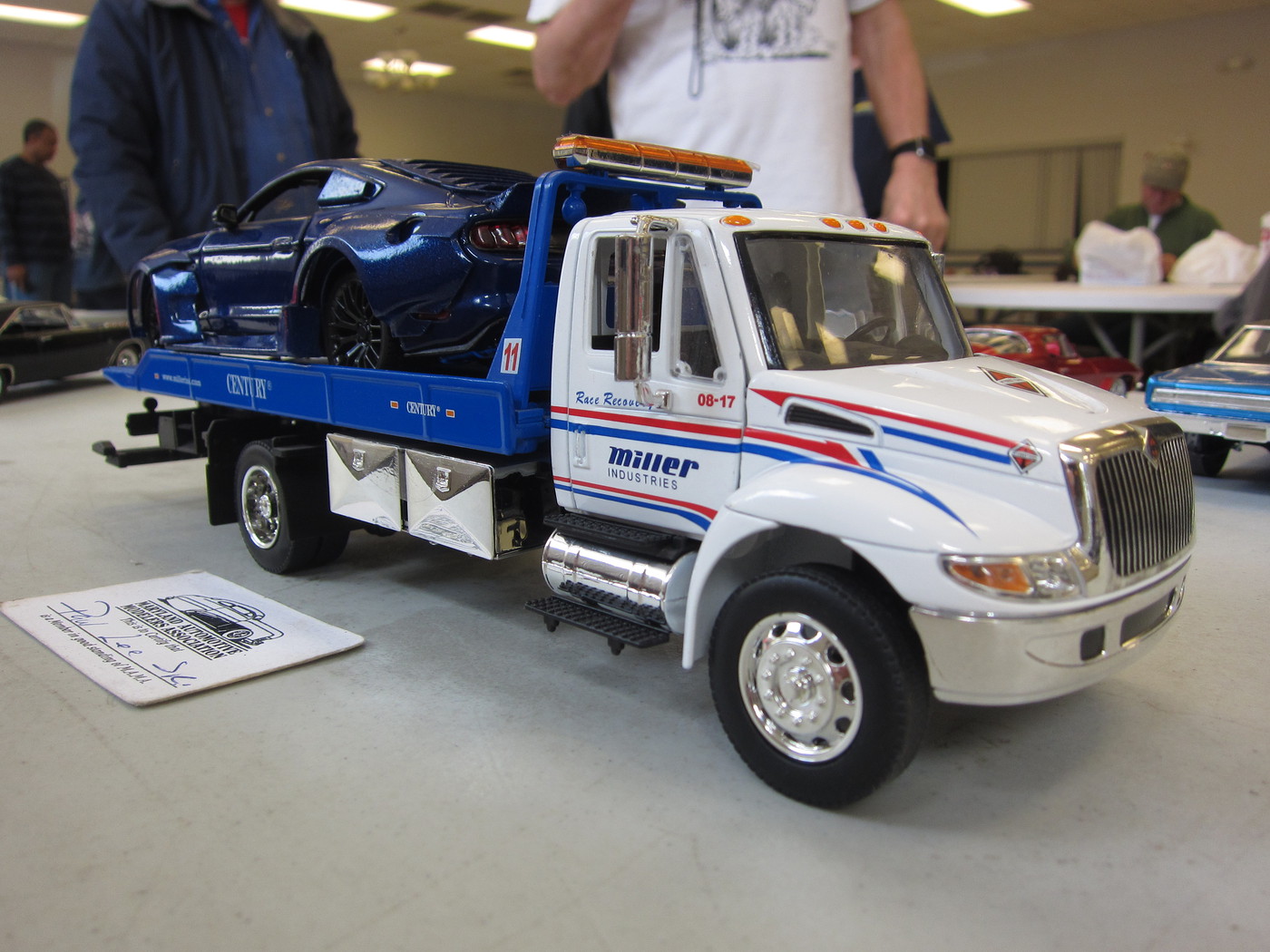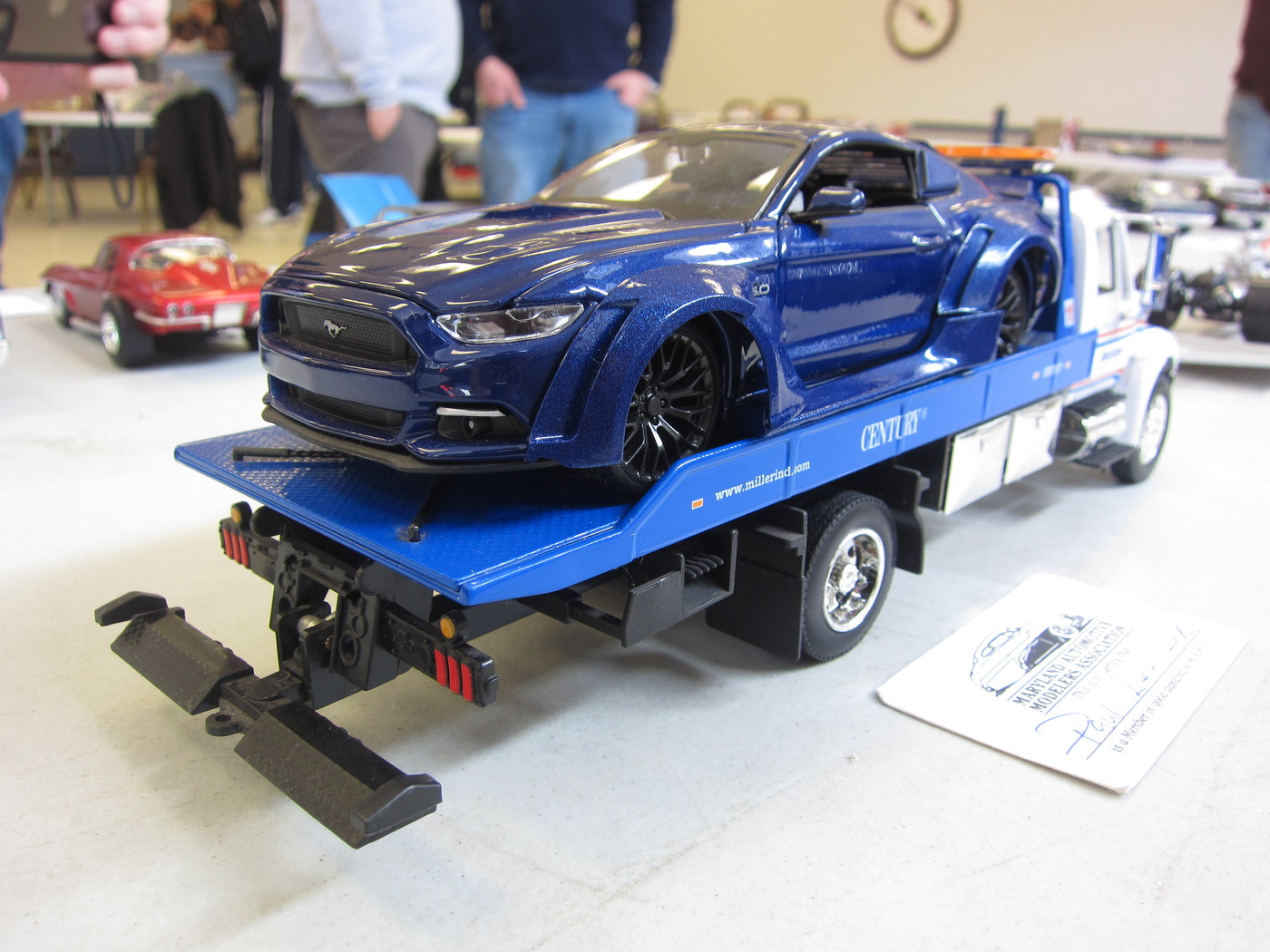 The Pontiacs on Parade parking lot featured a could diecast Summit race cars and a mid-80's Fiero.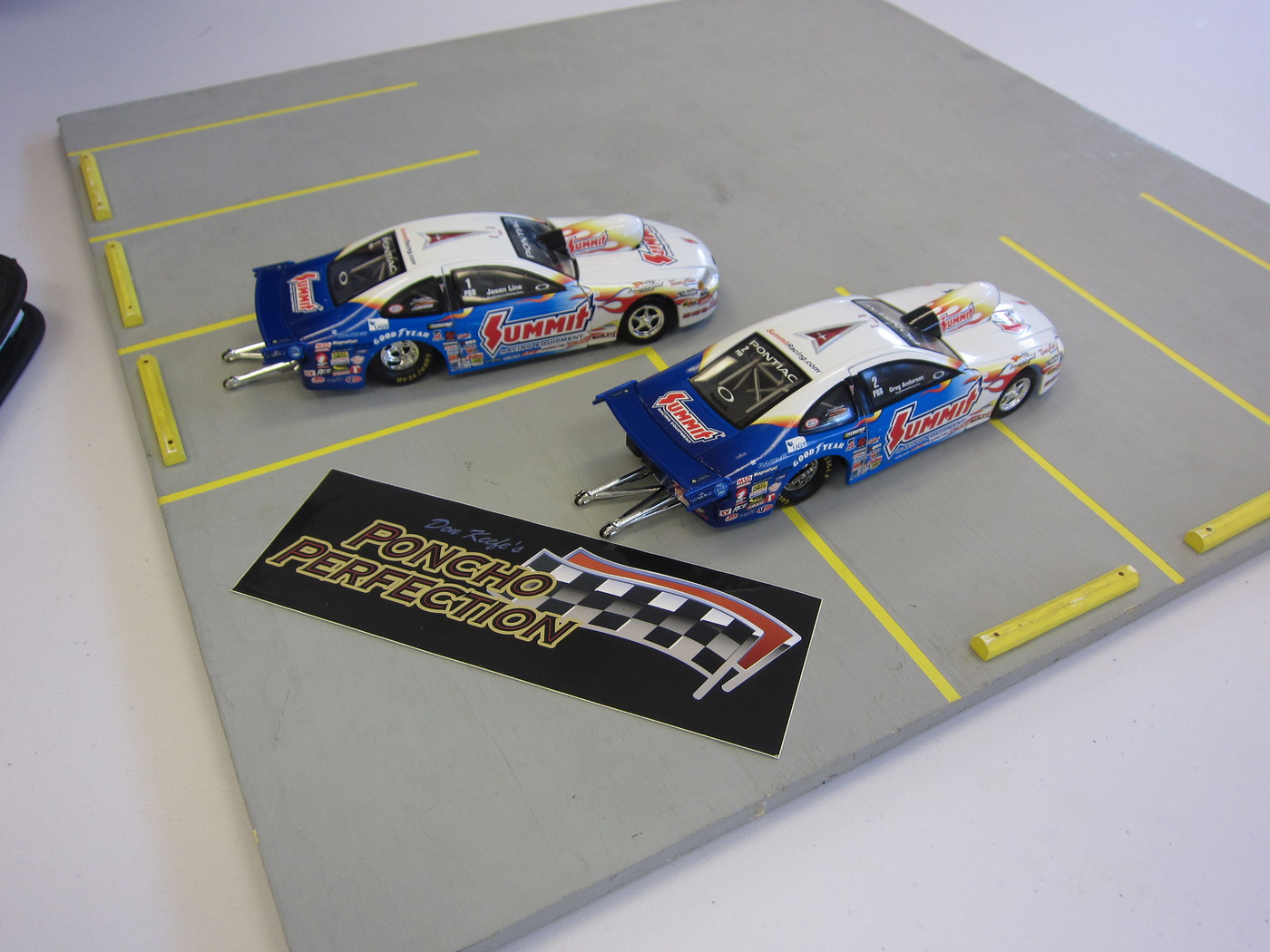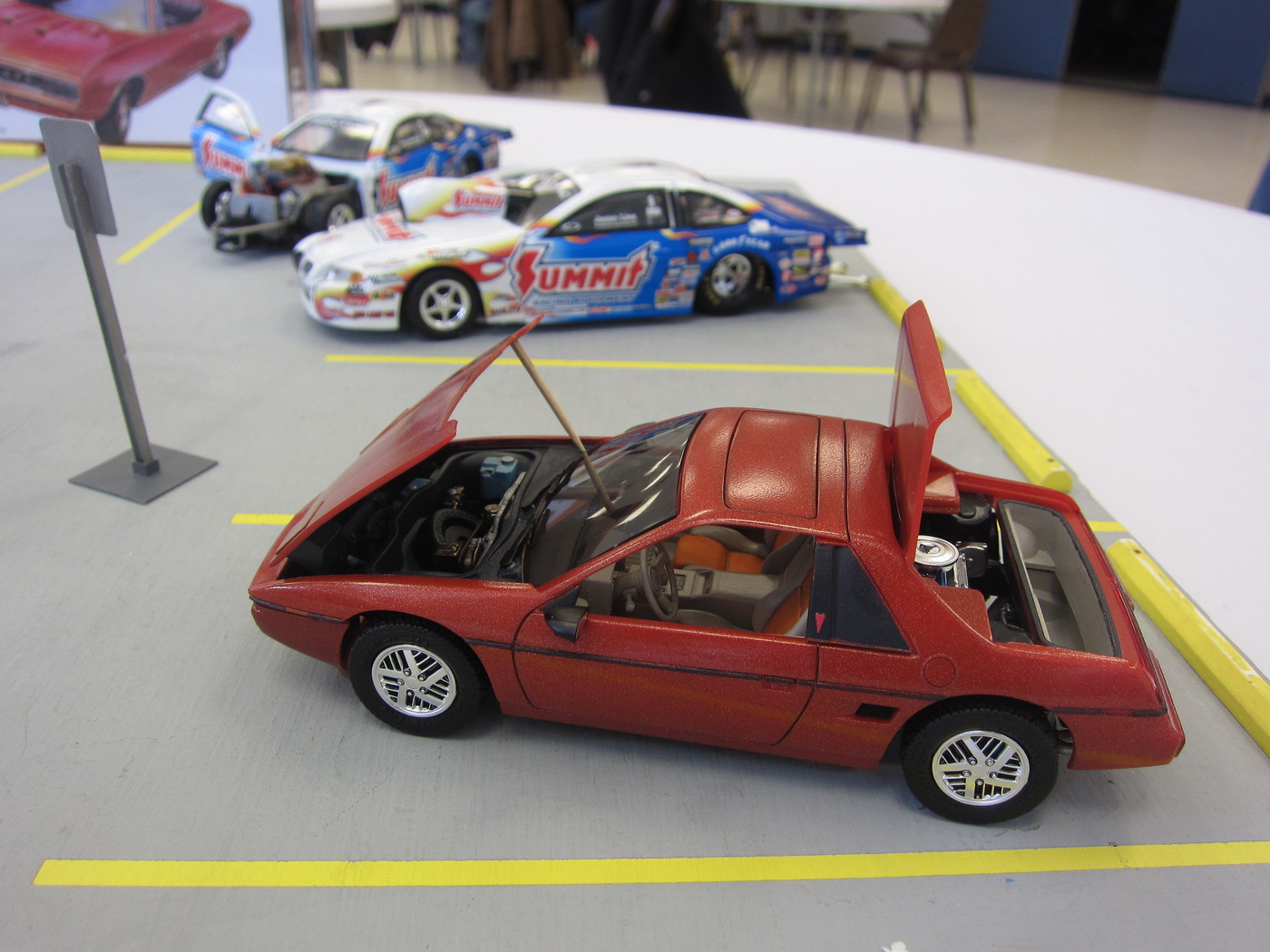 I didn't see who placed these models on the display tables.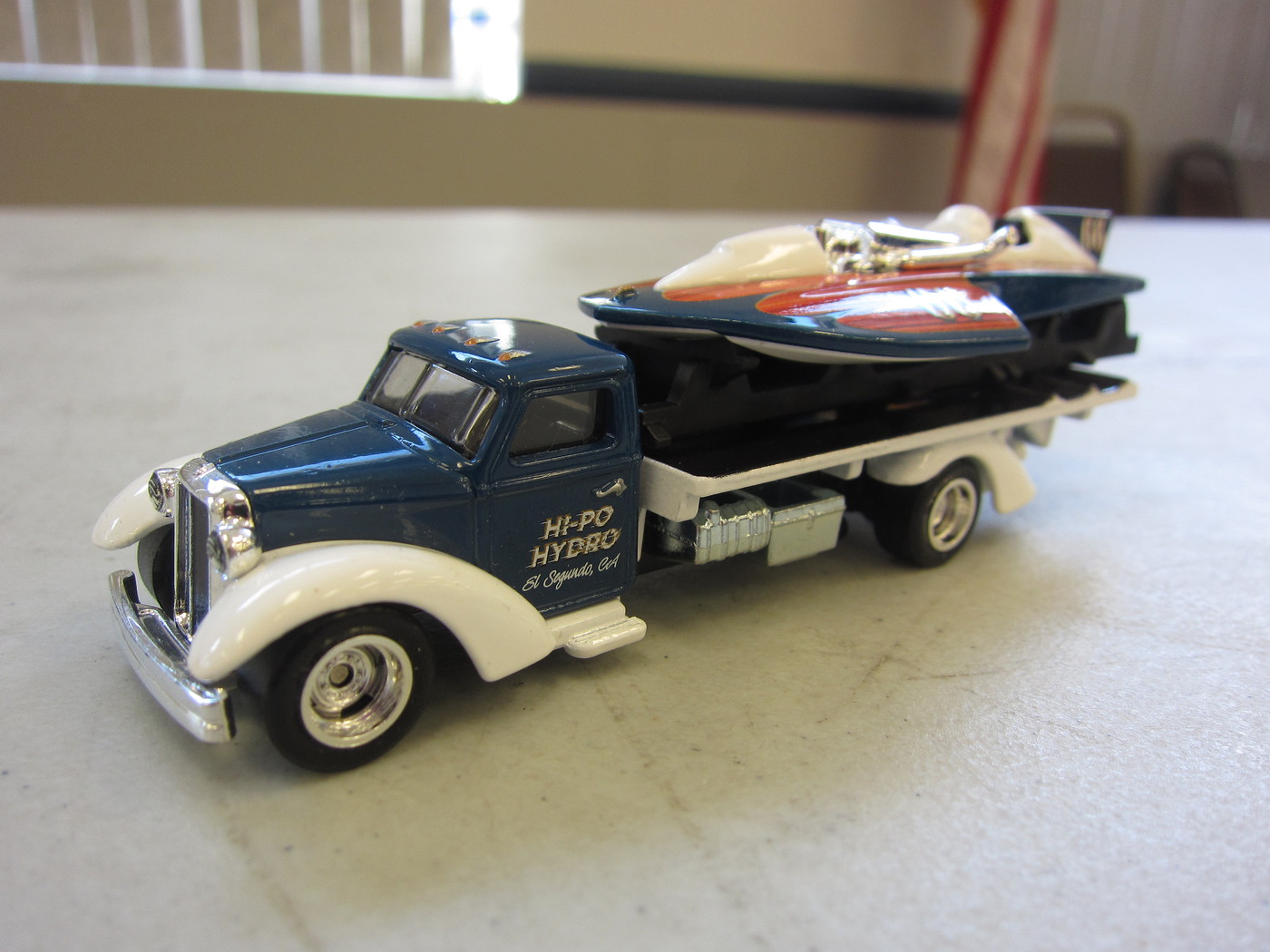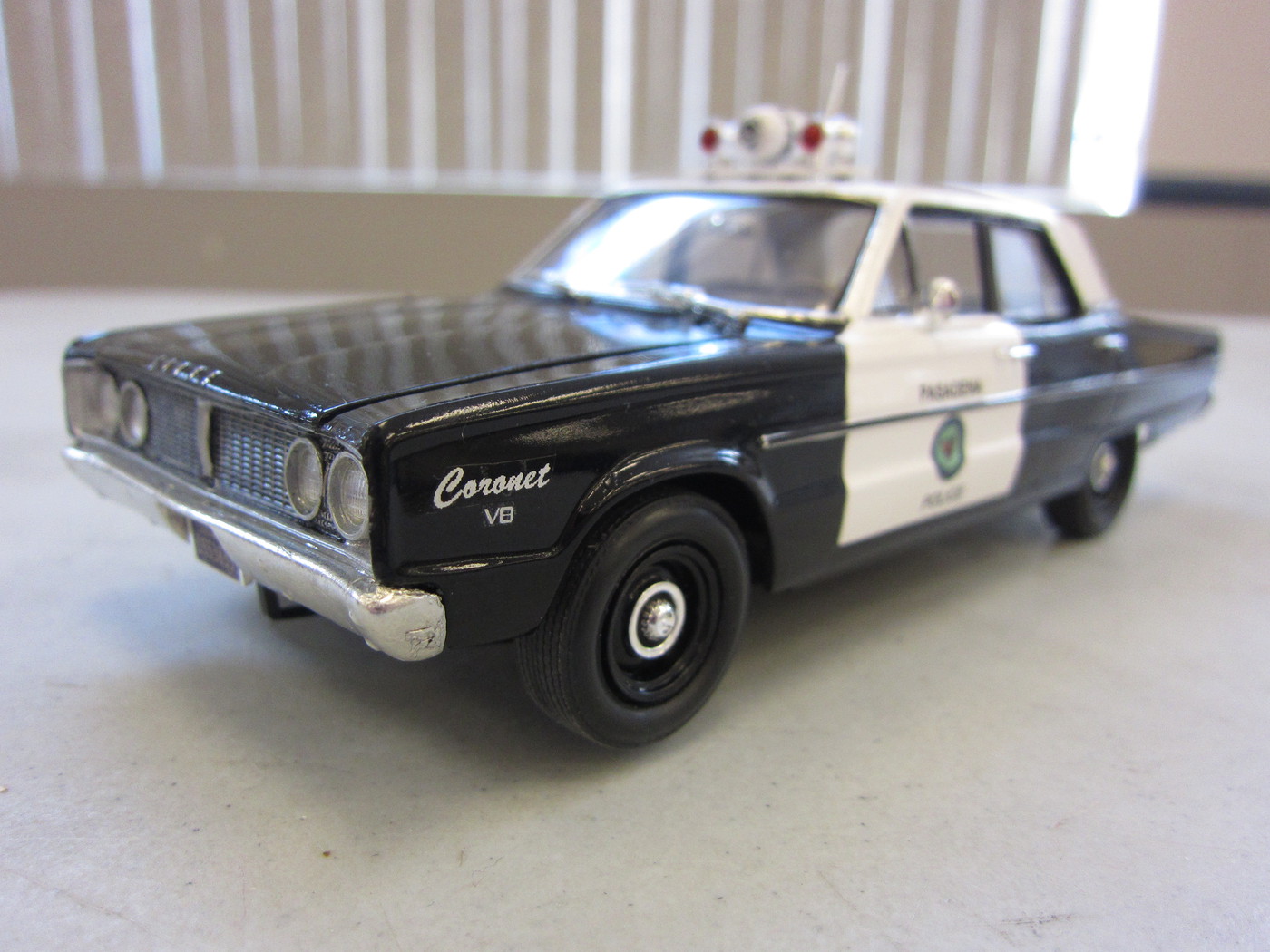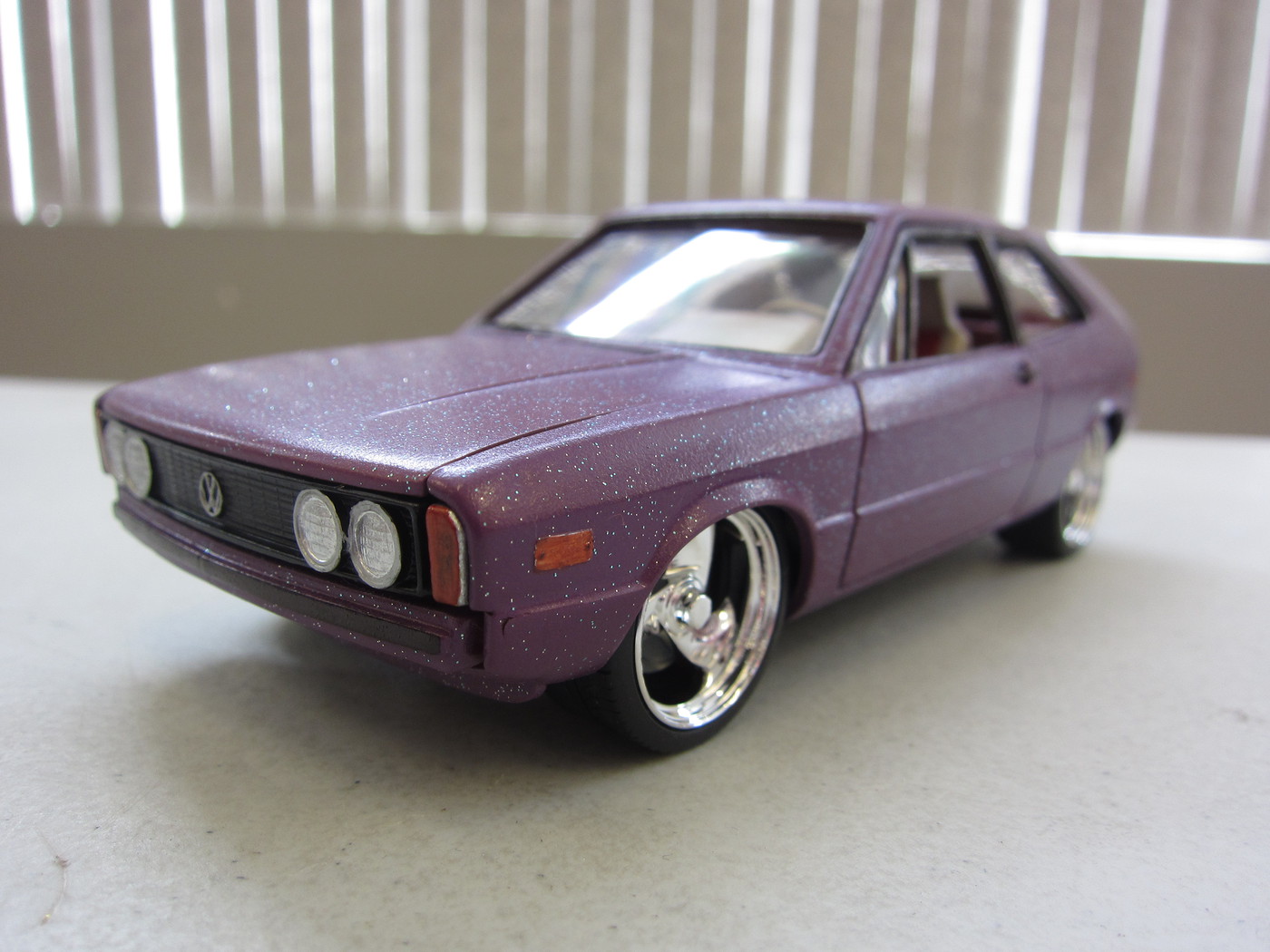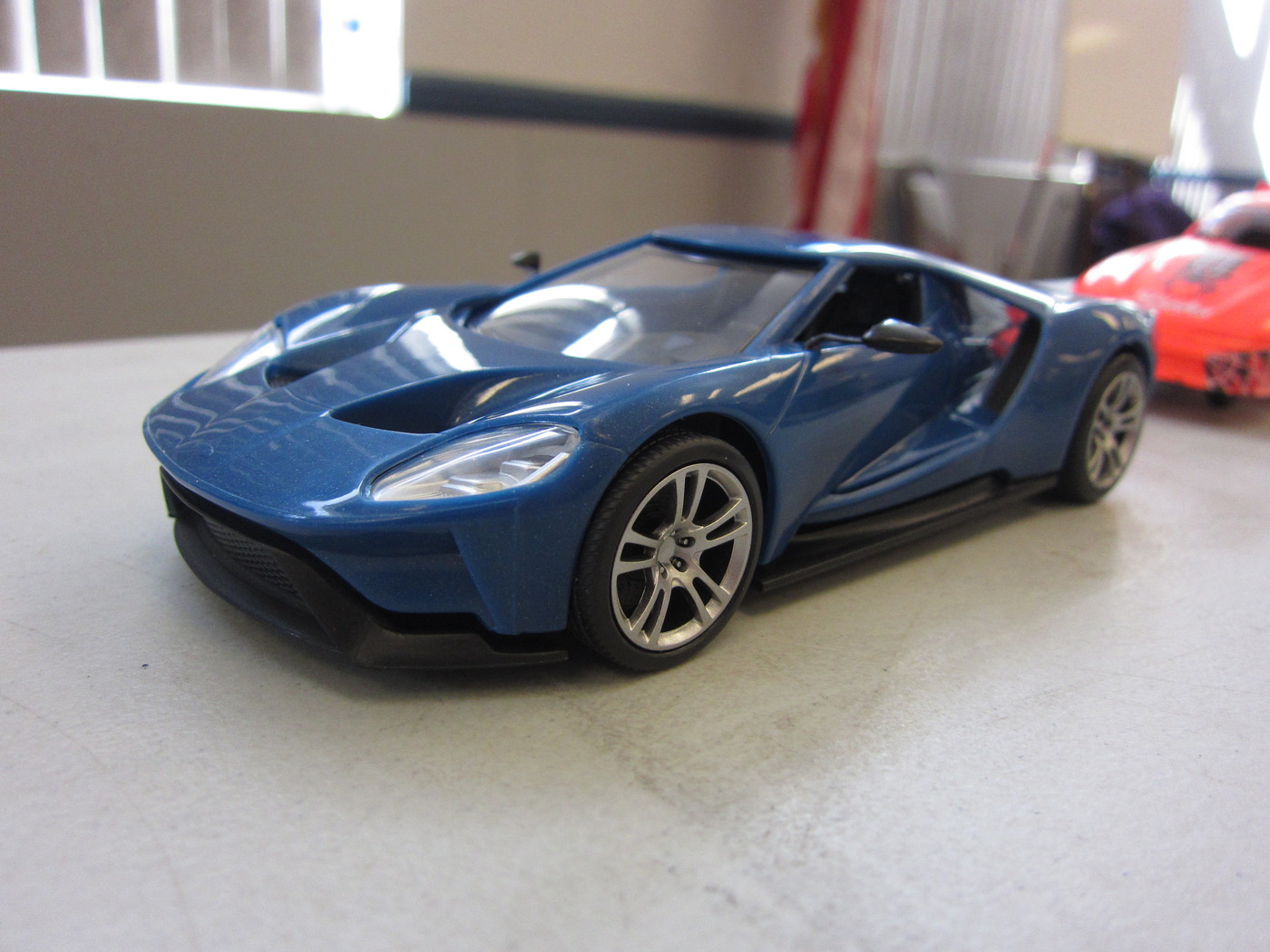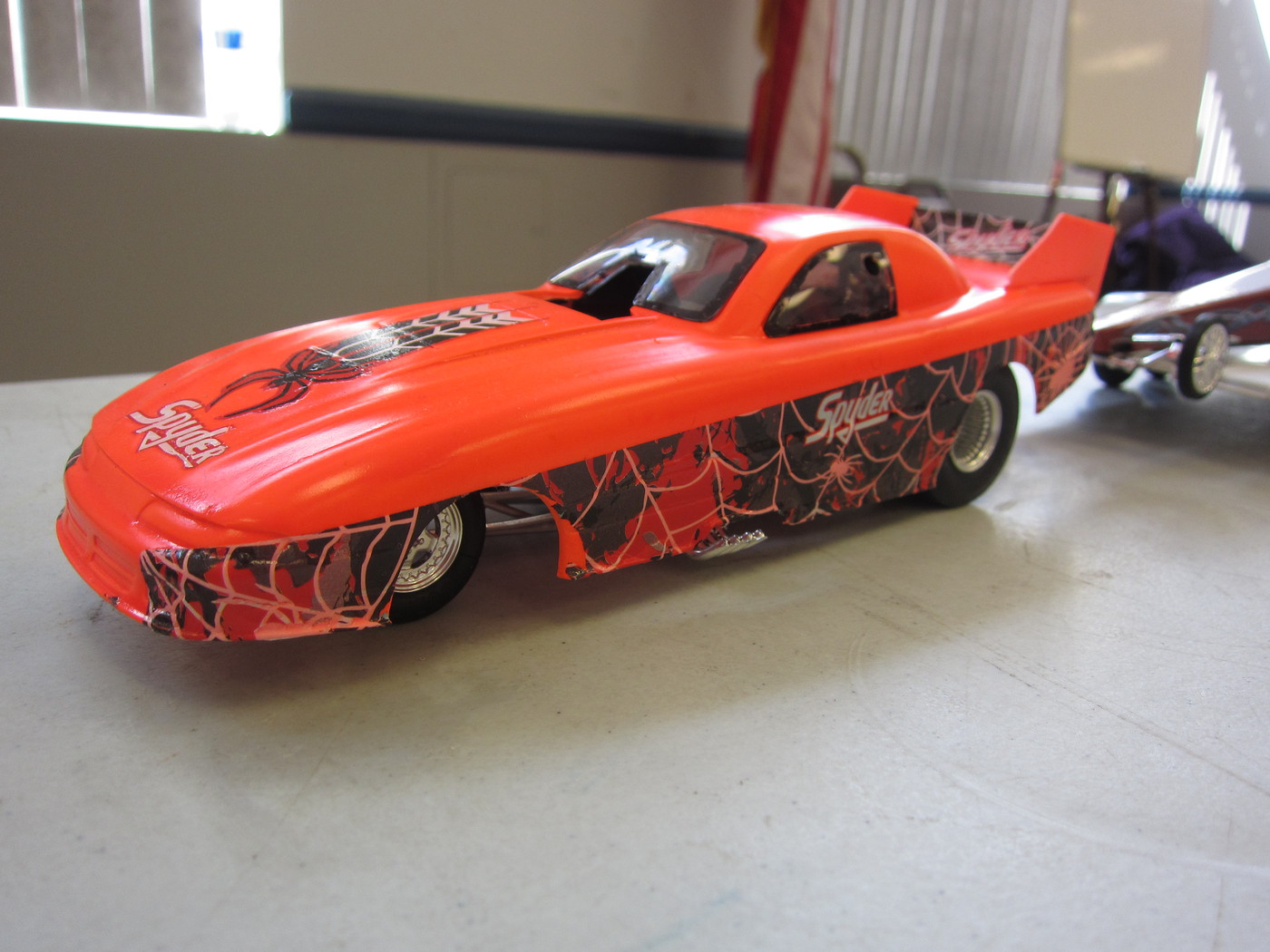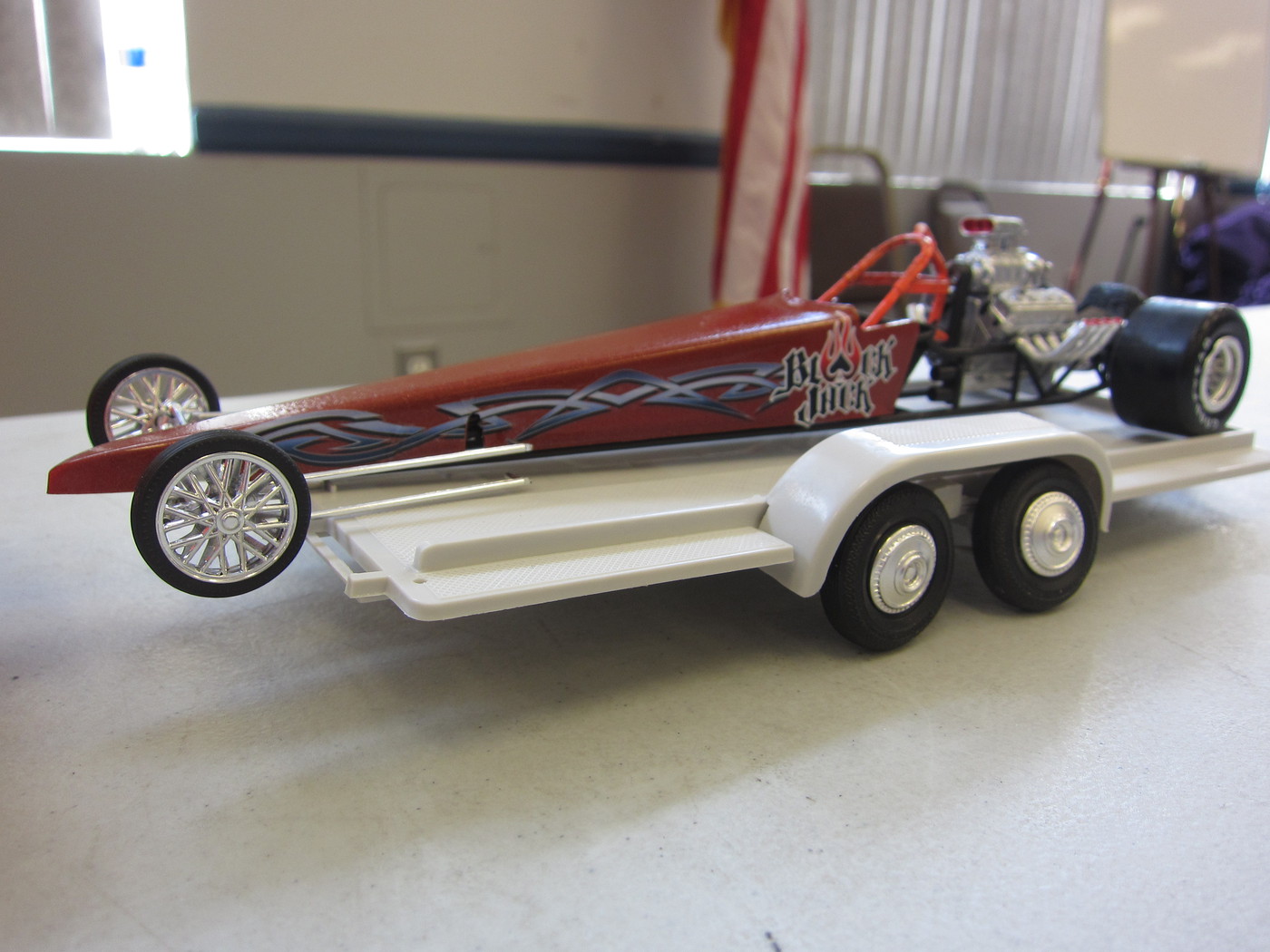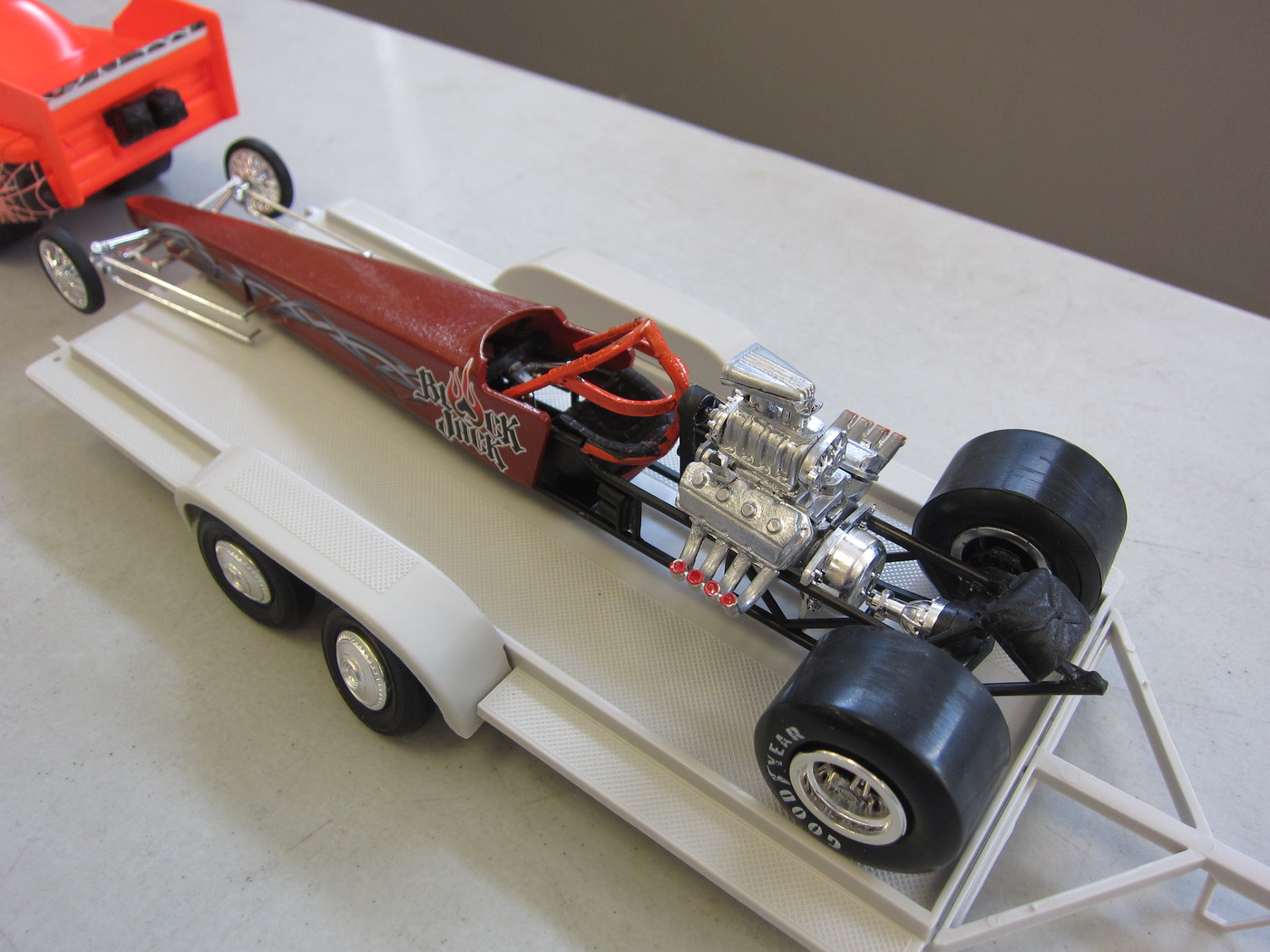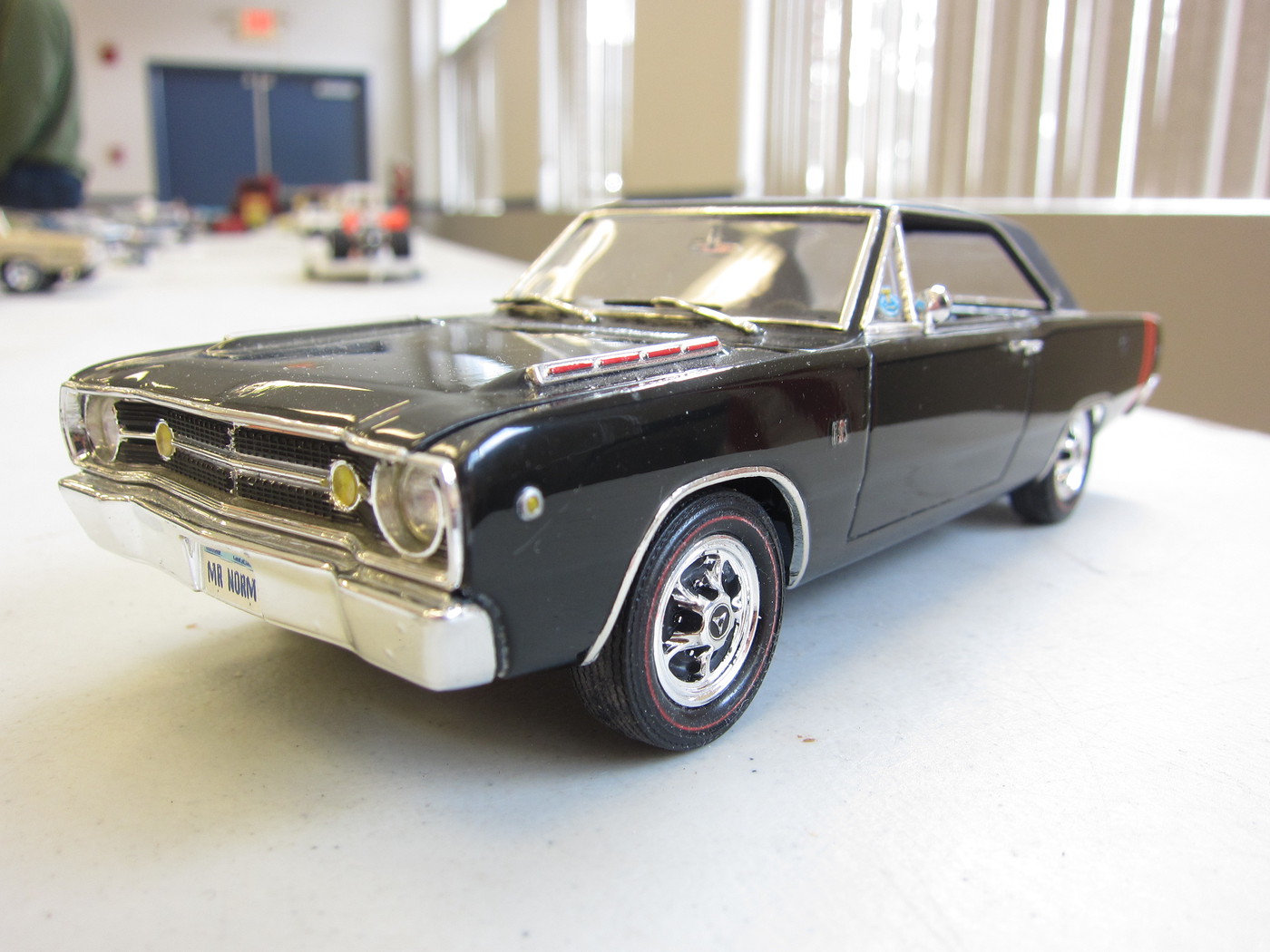 Some of the action: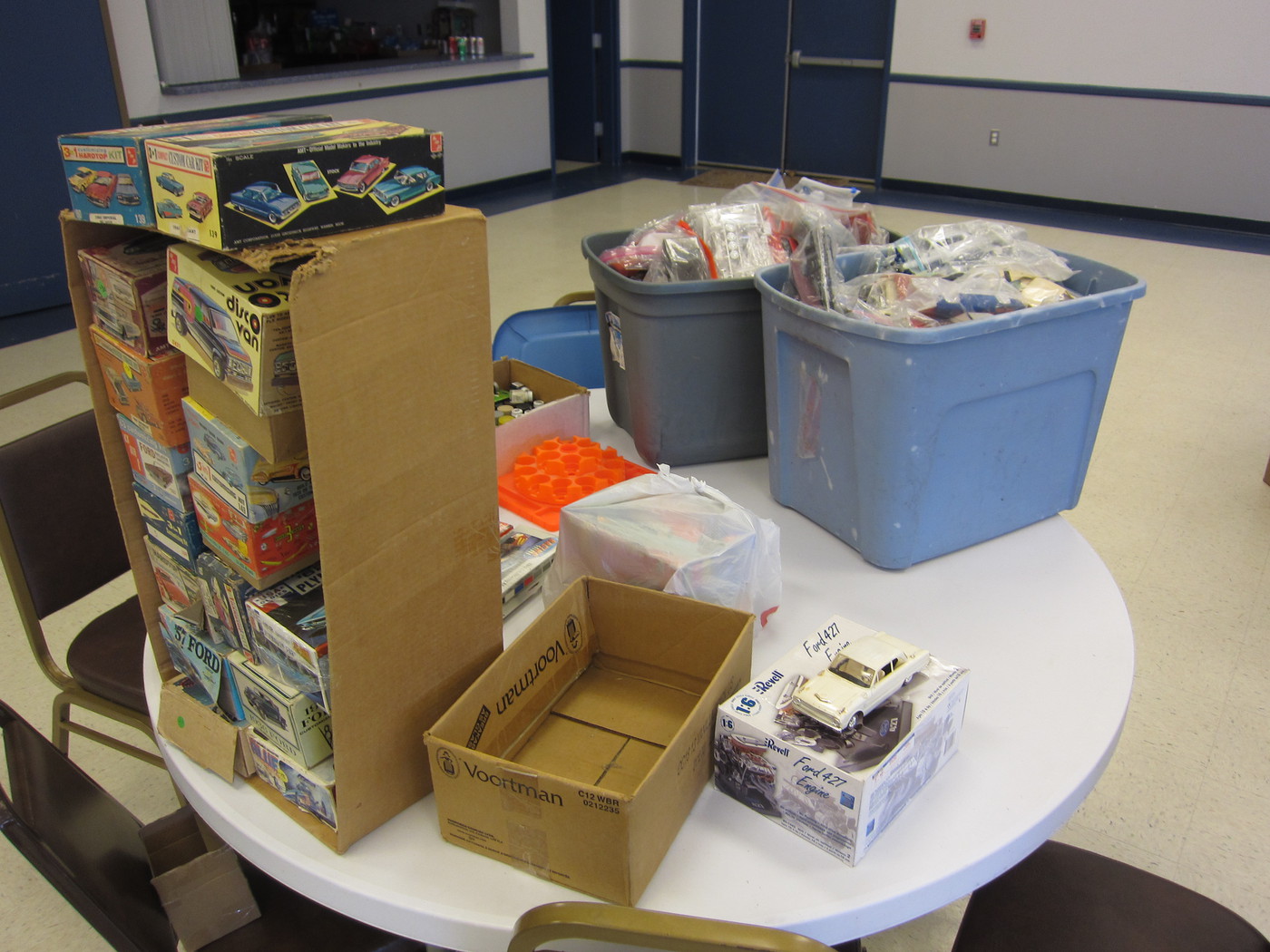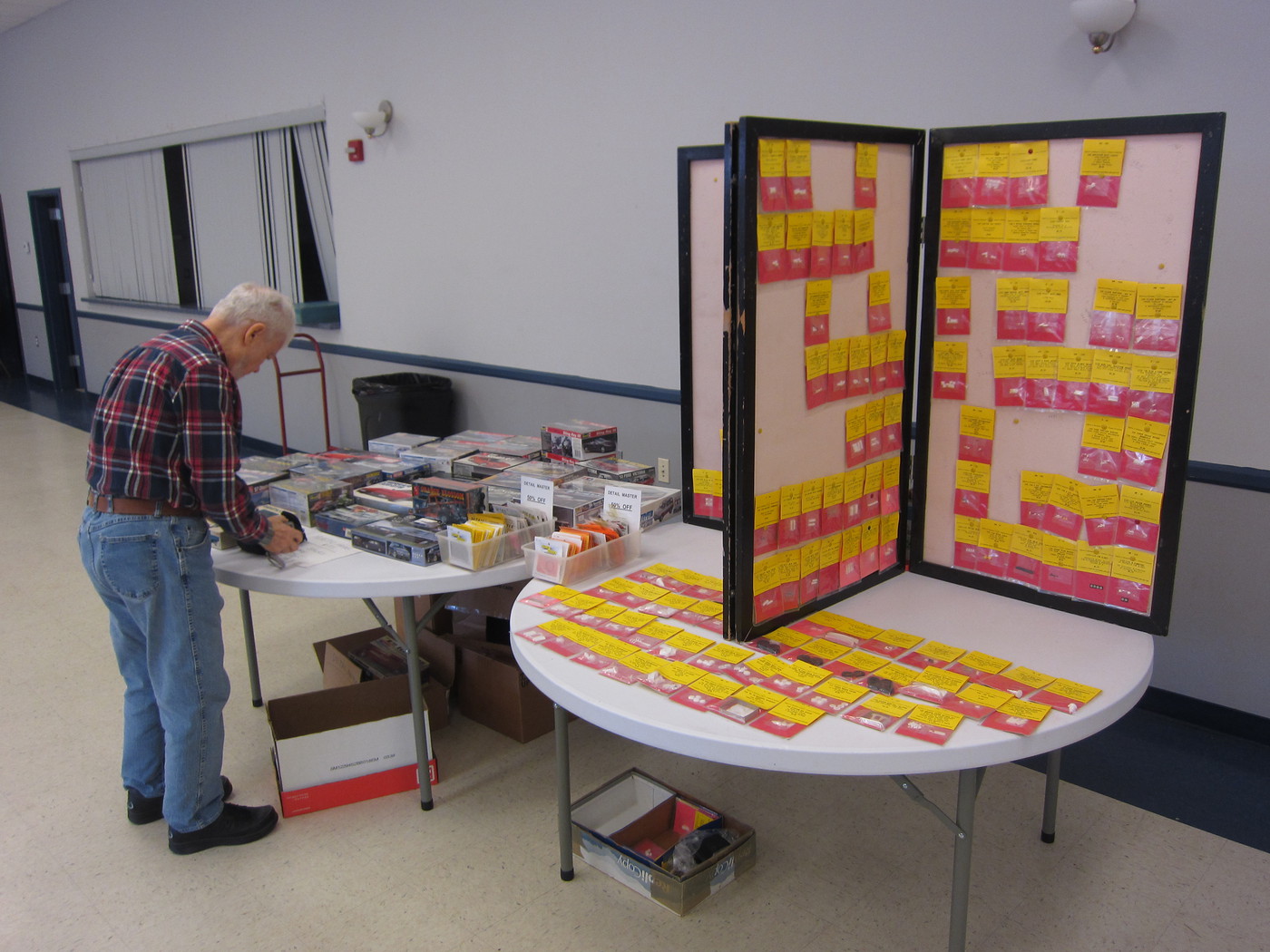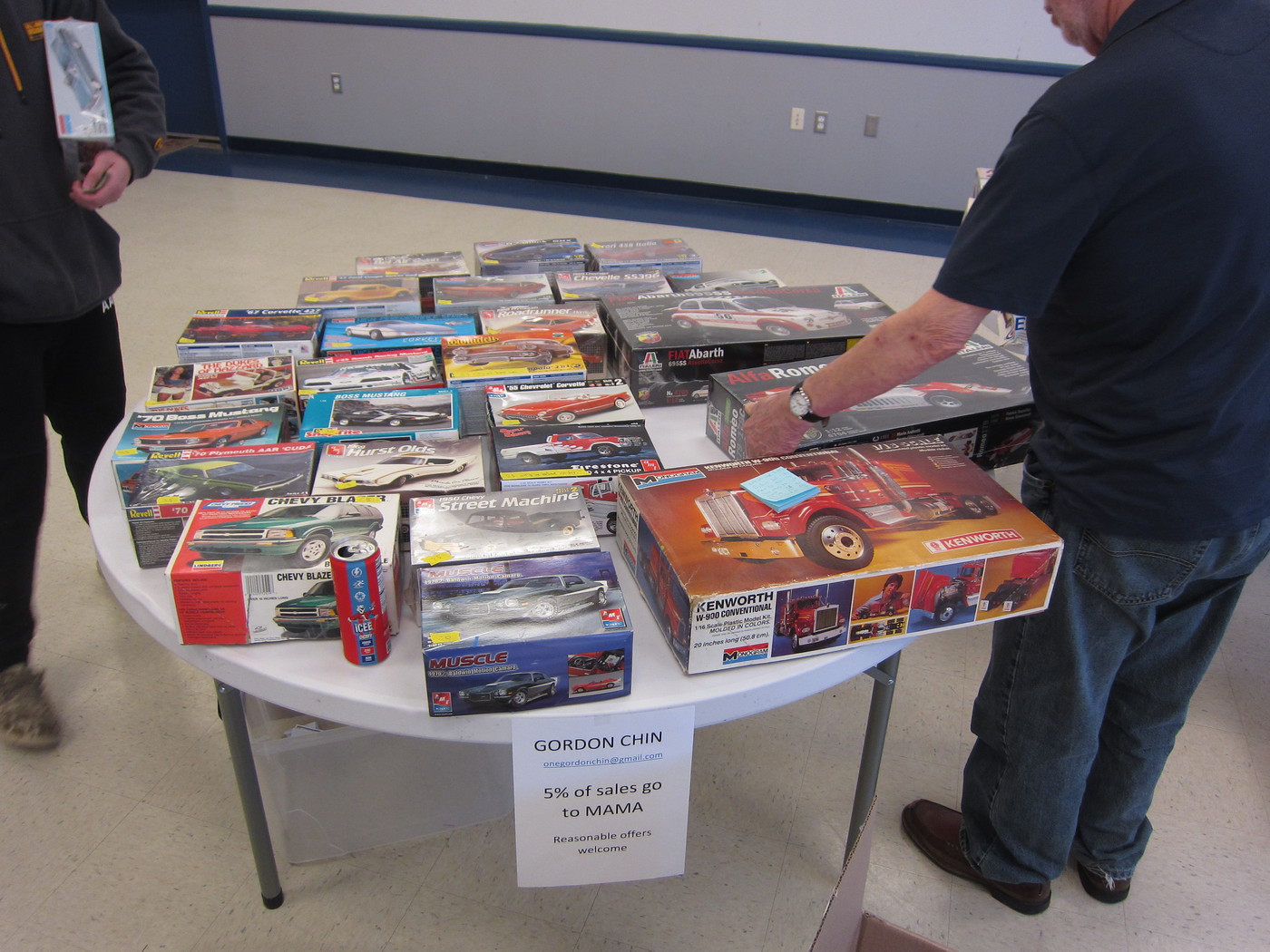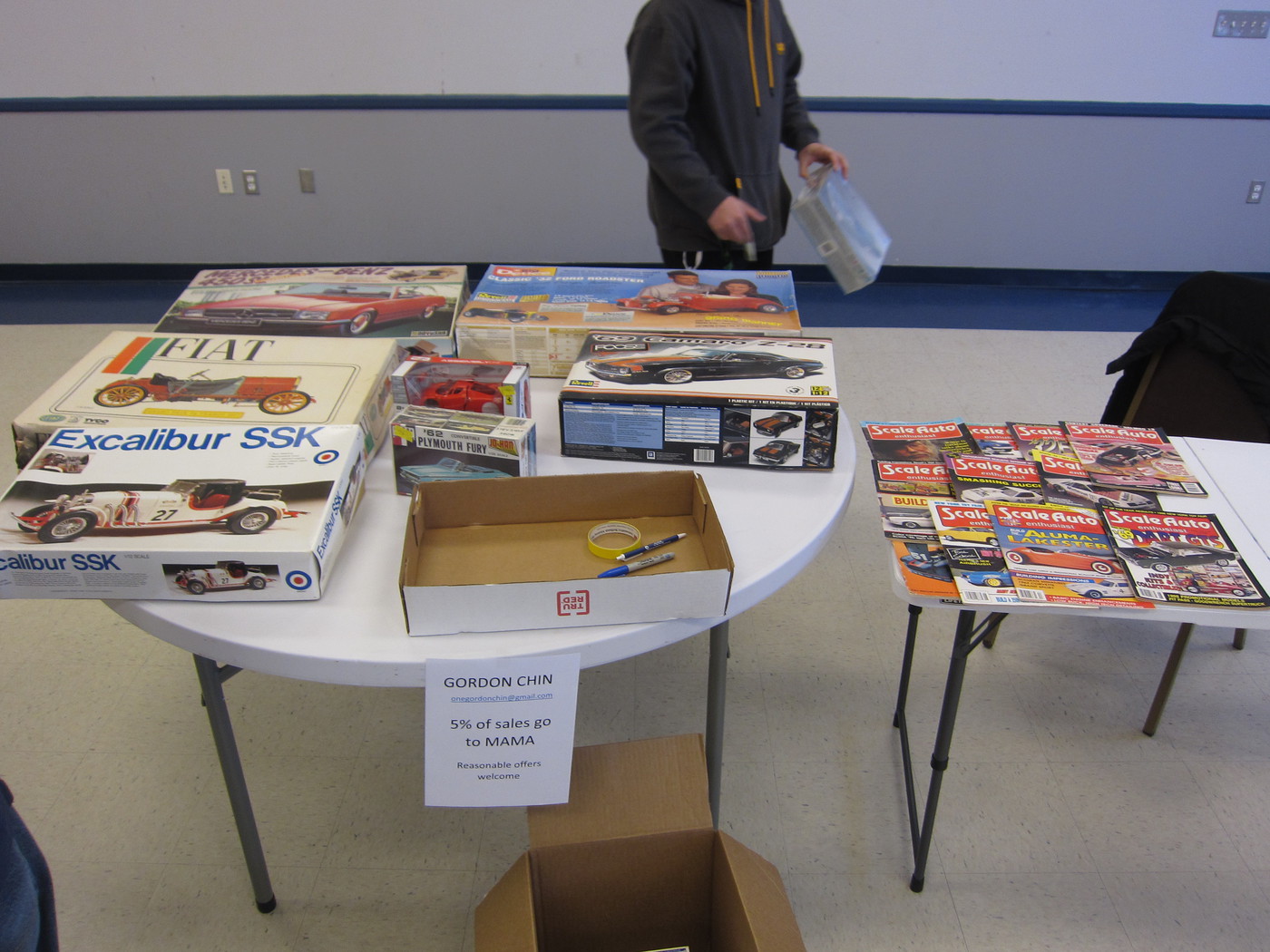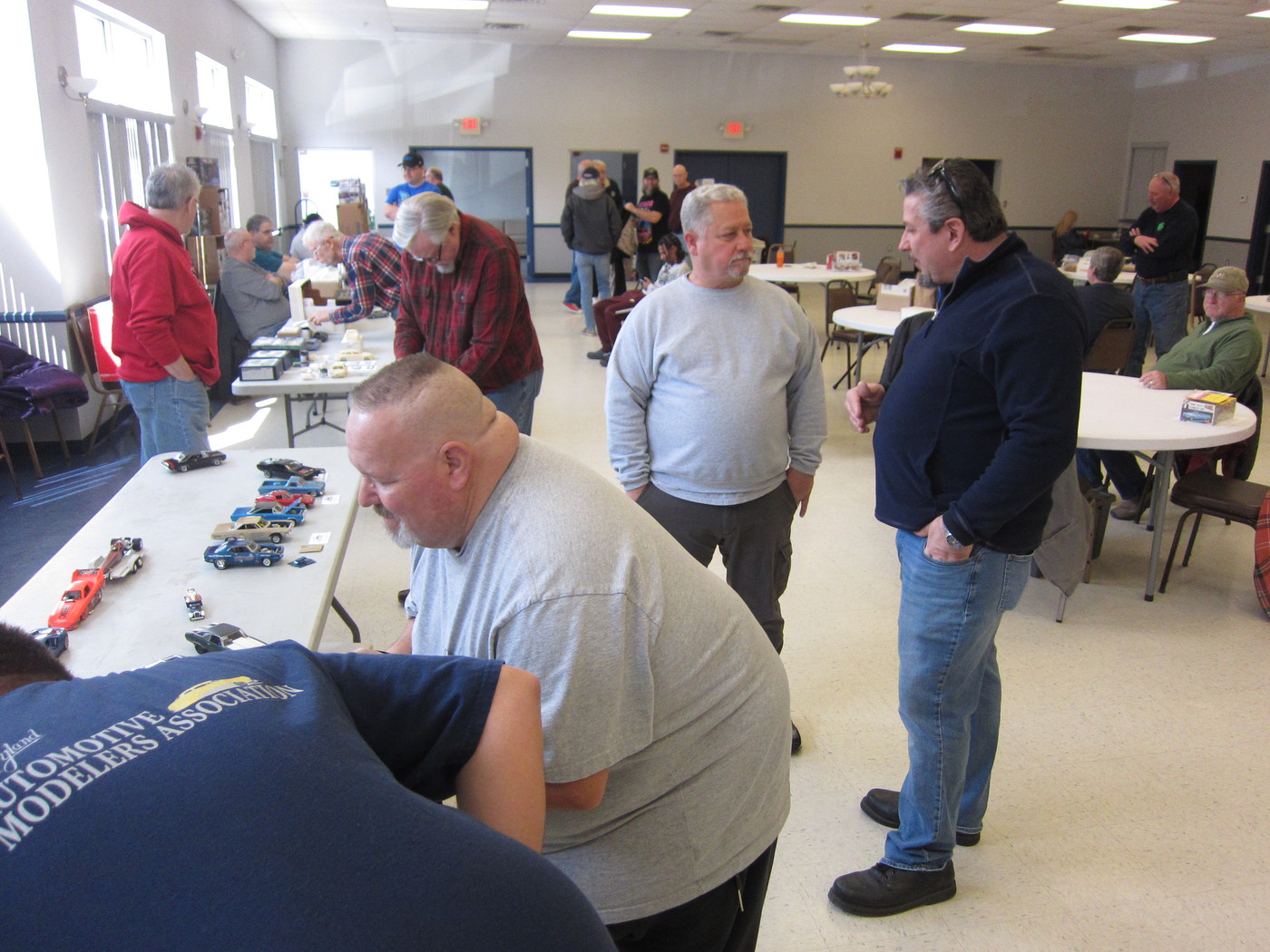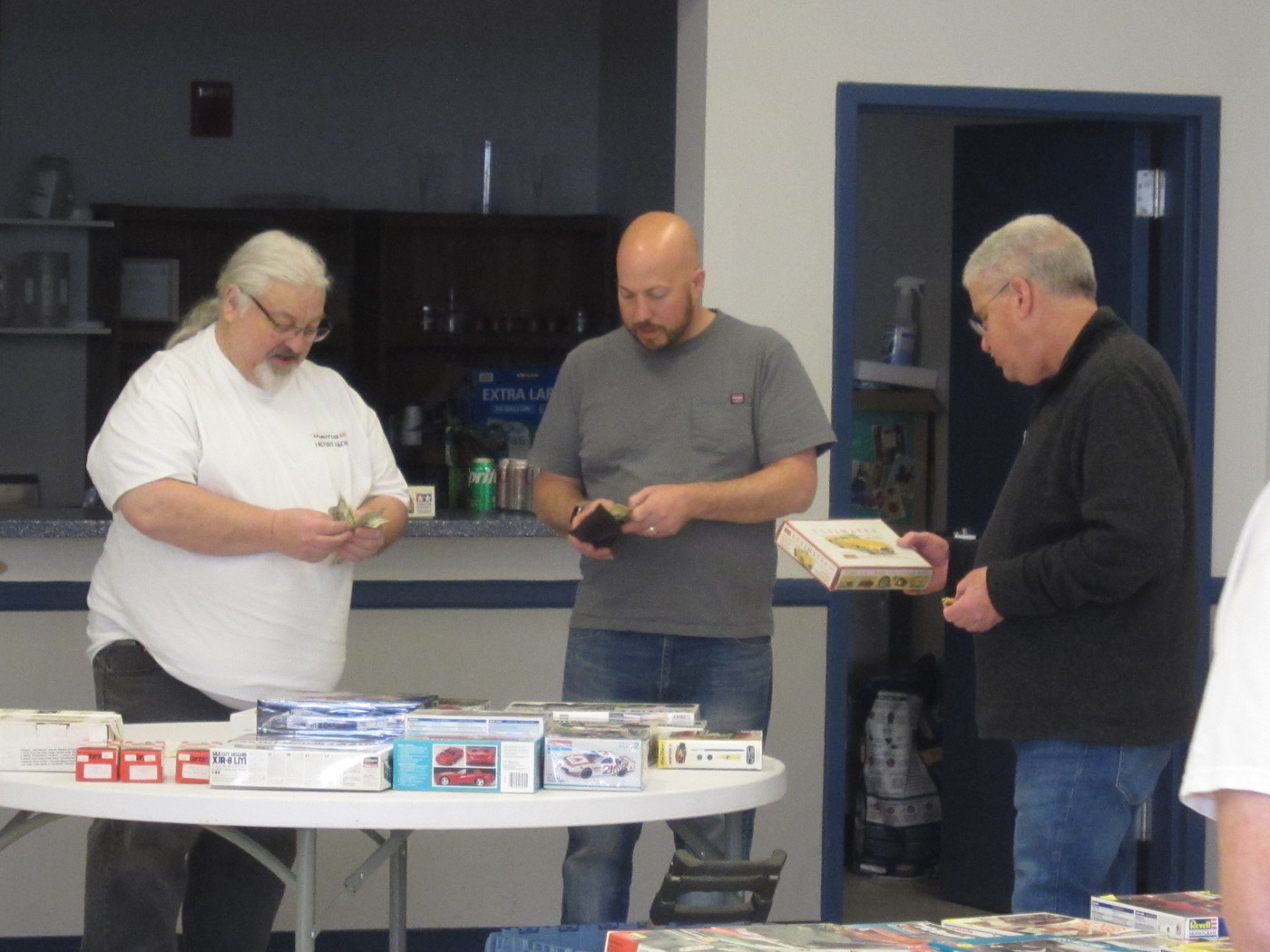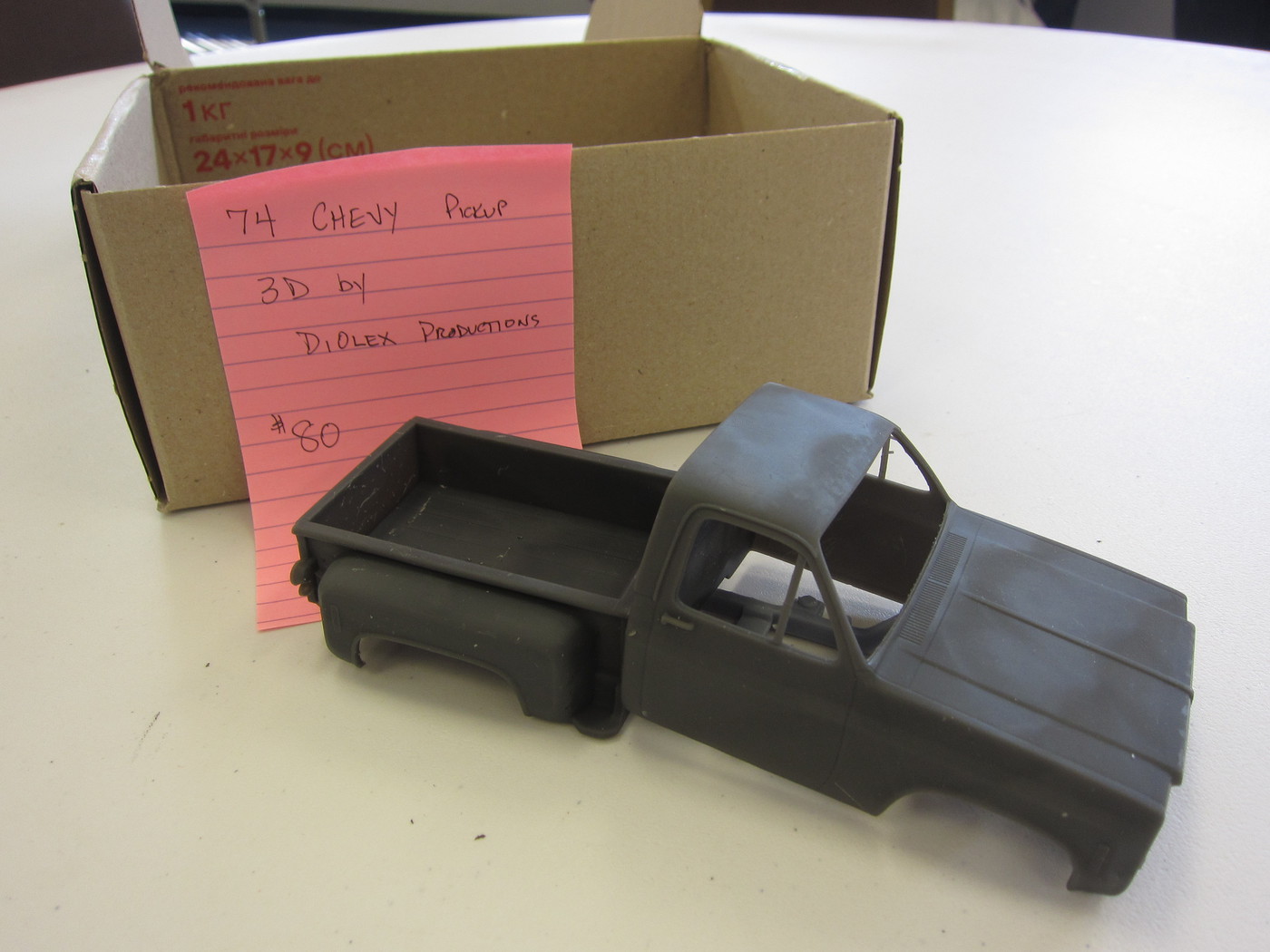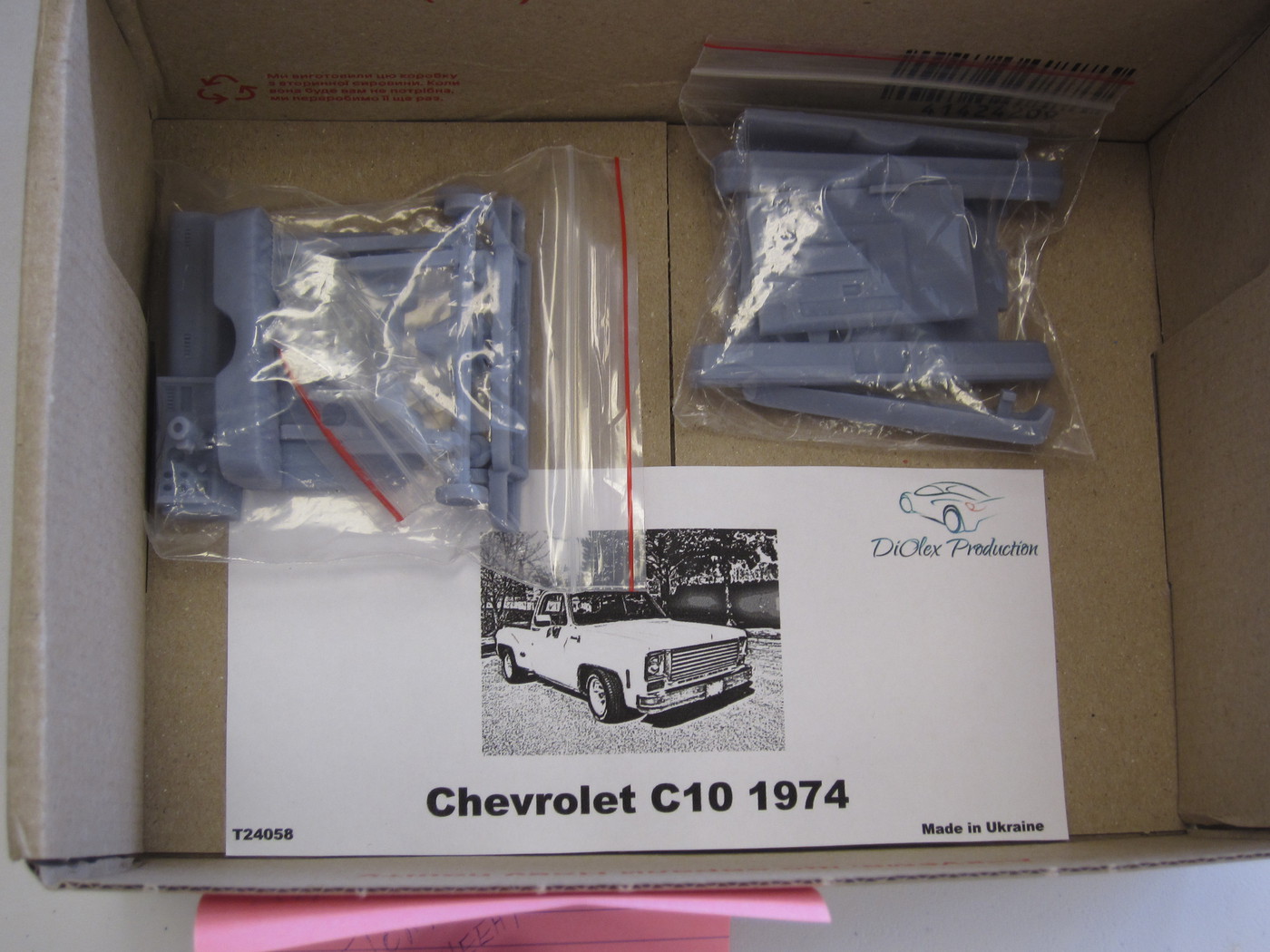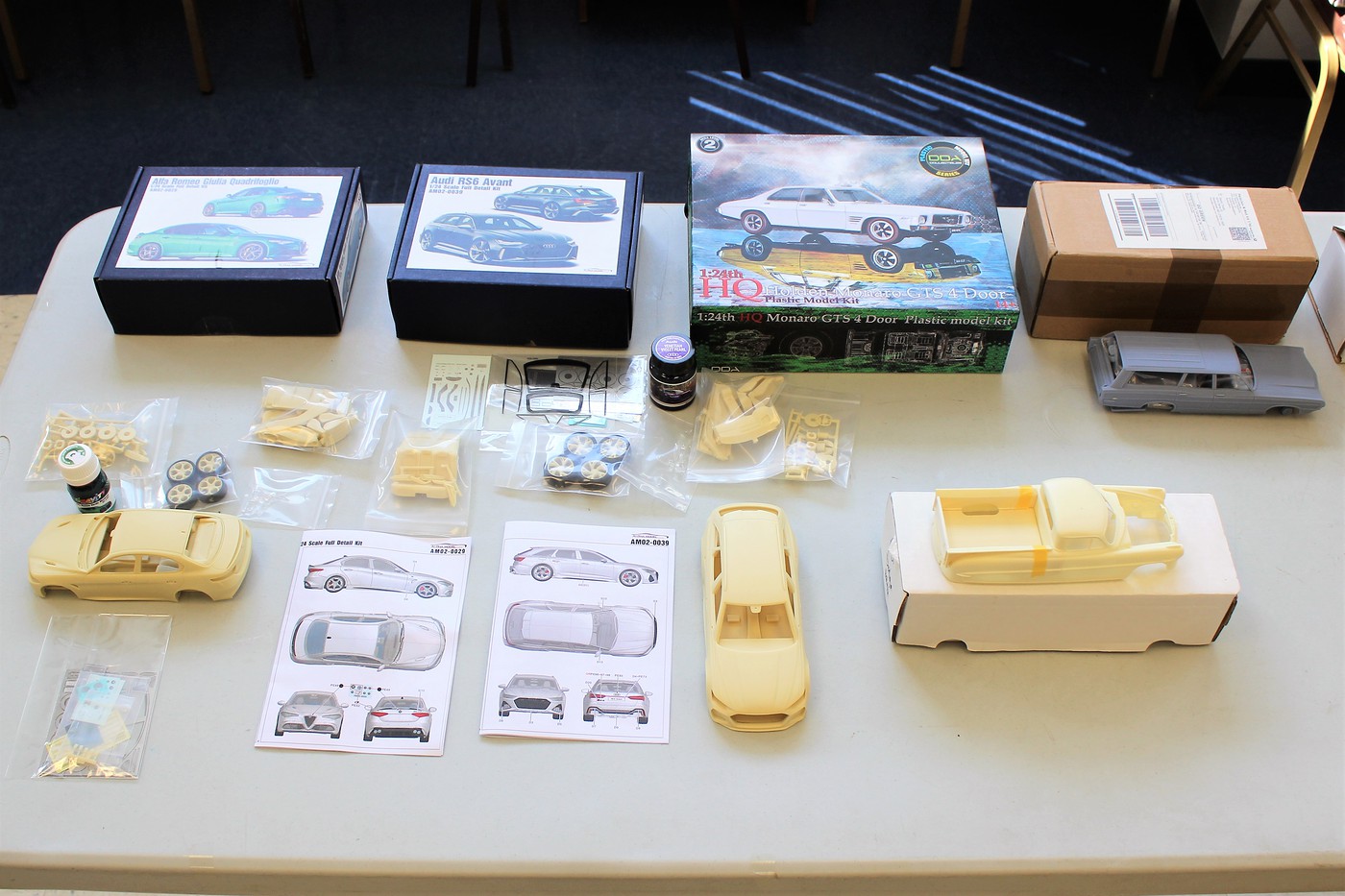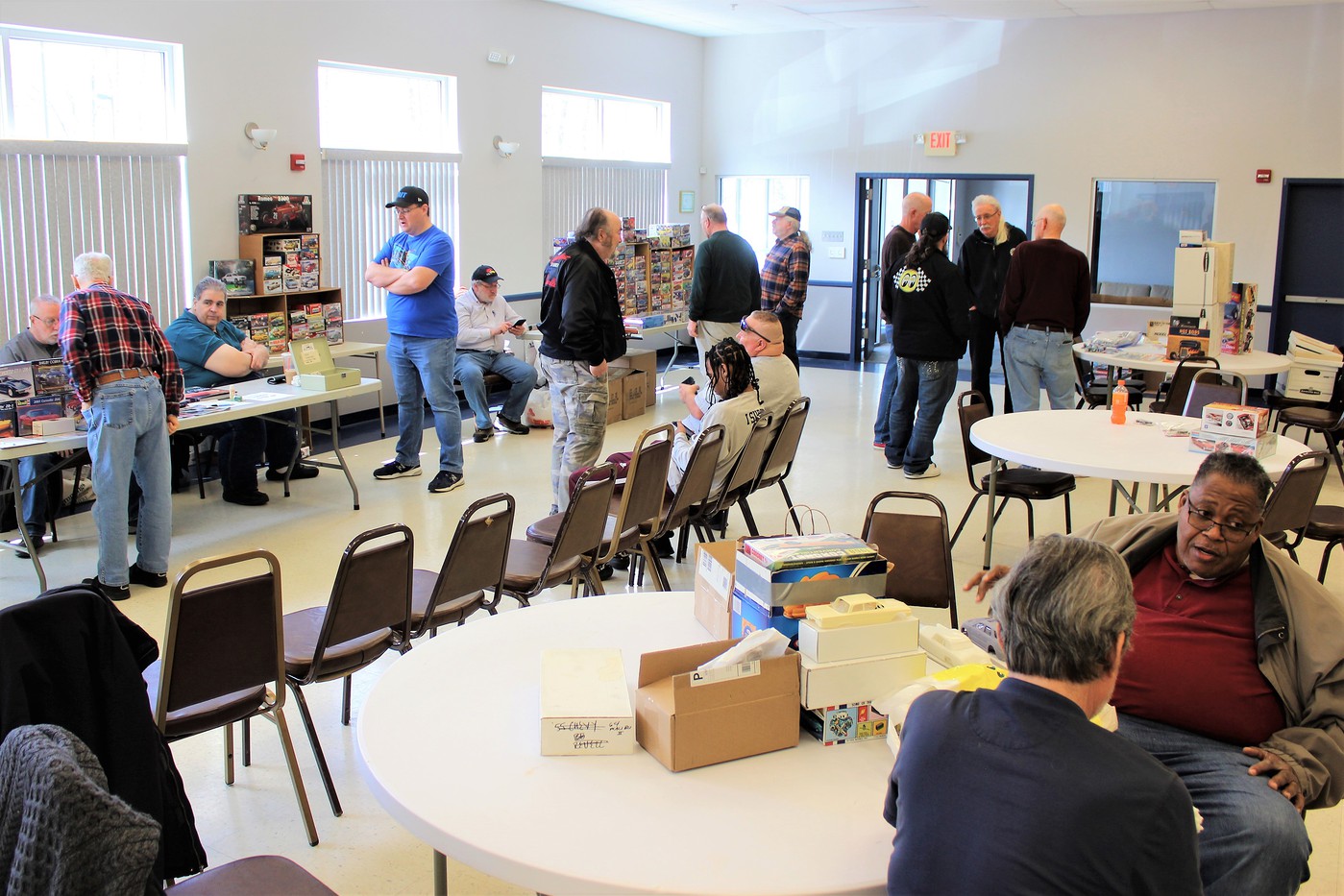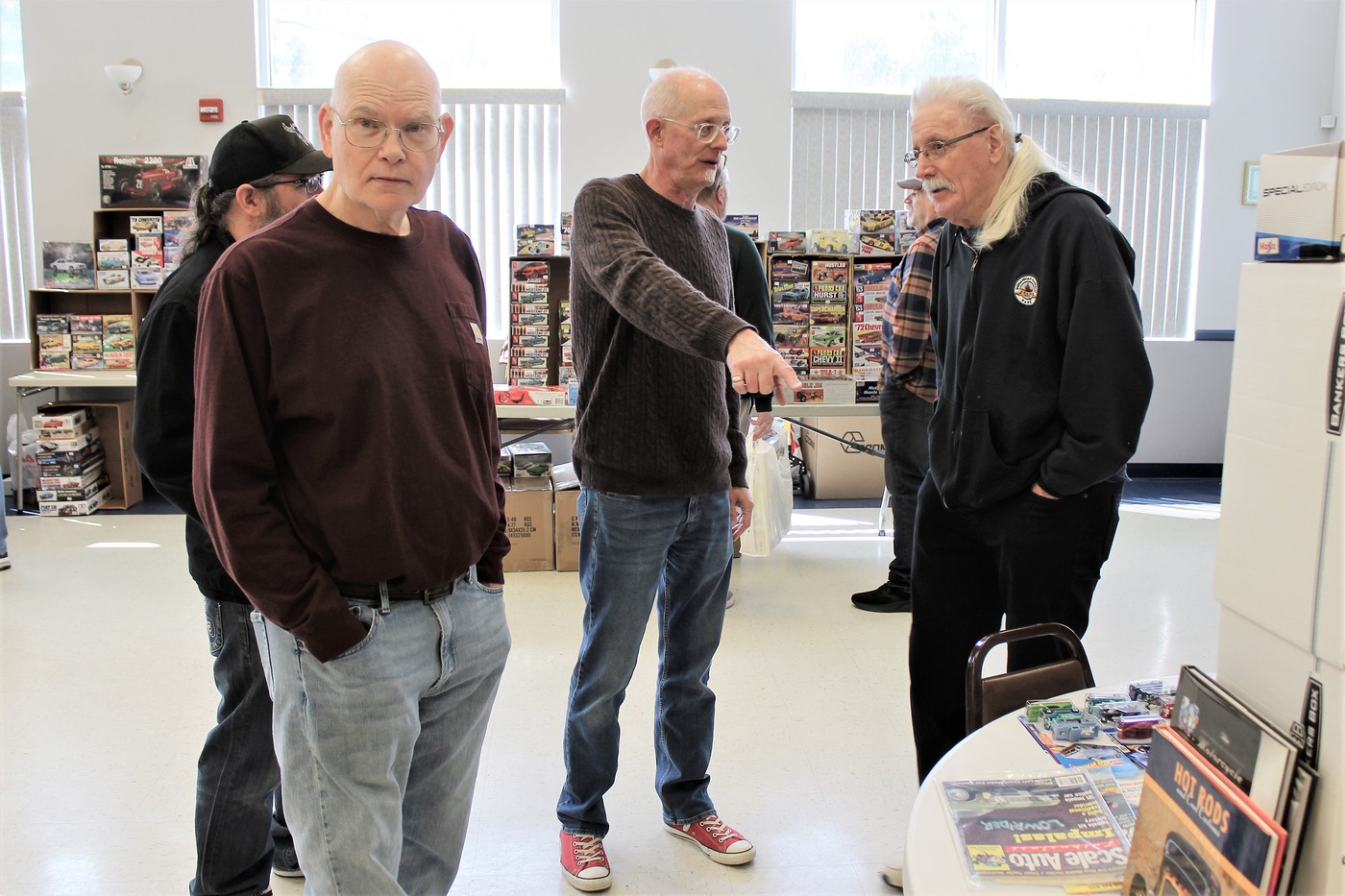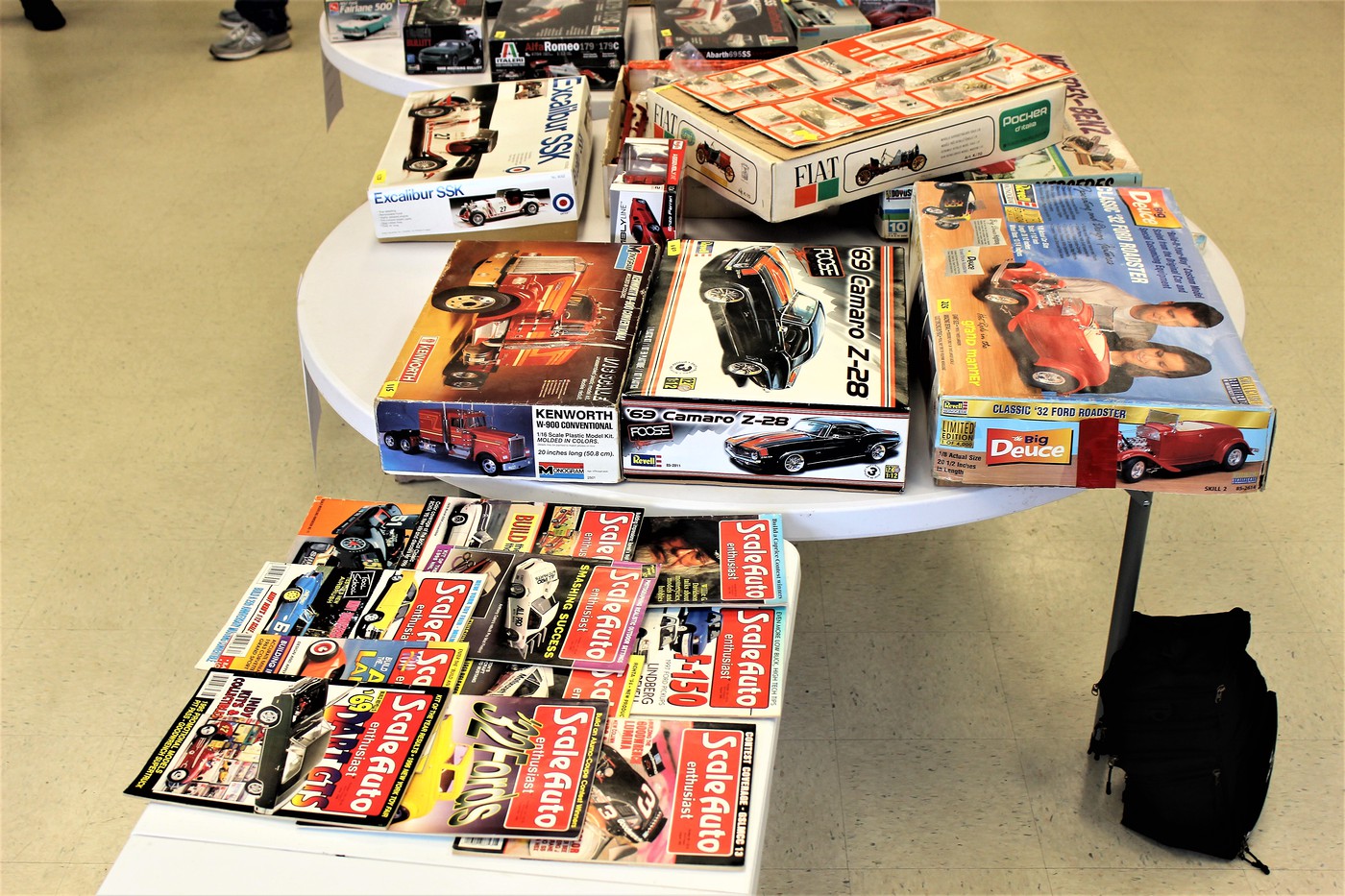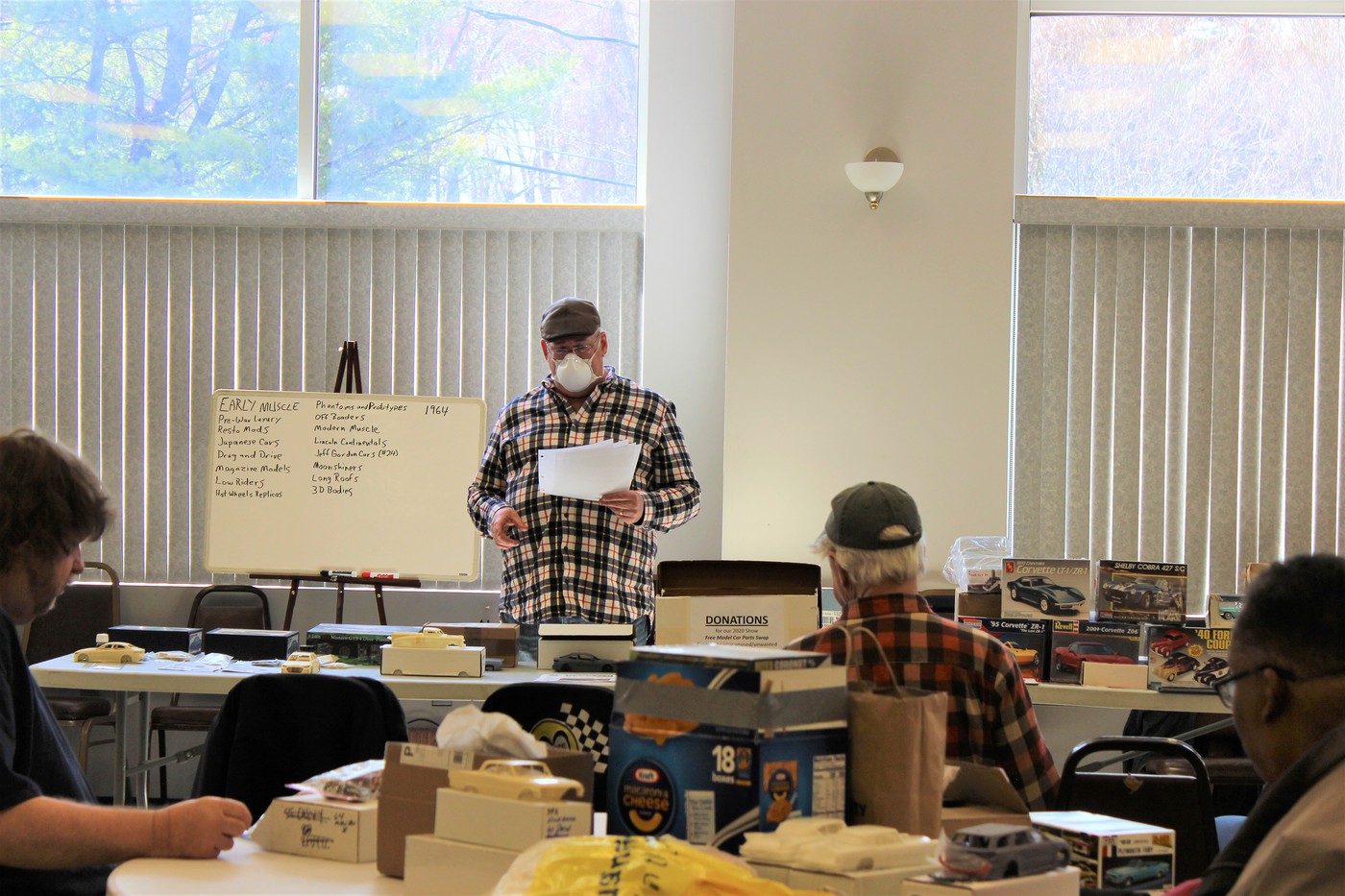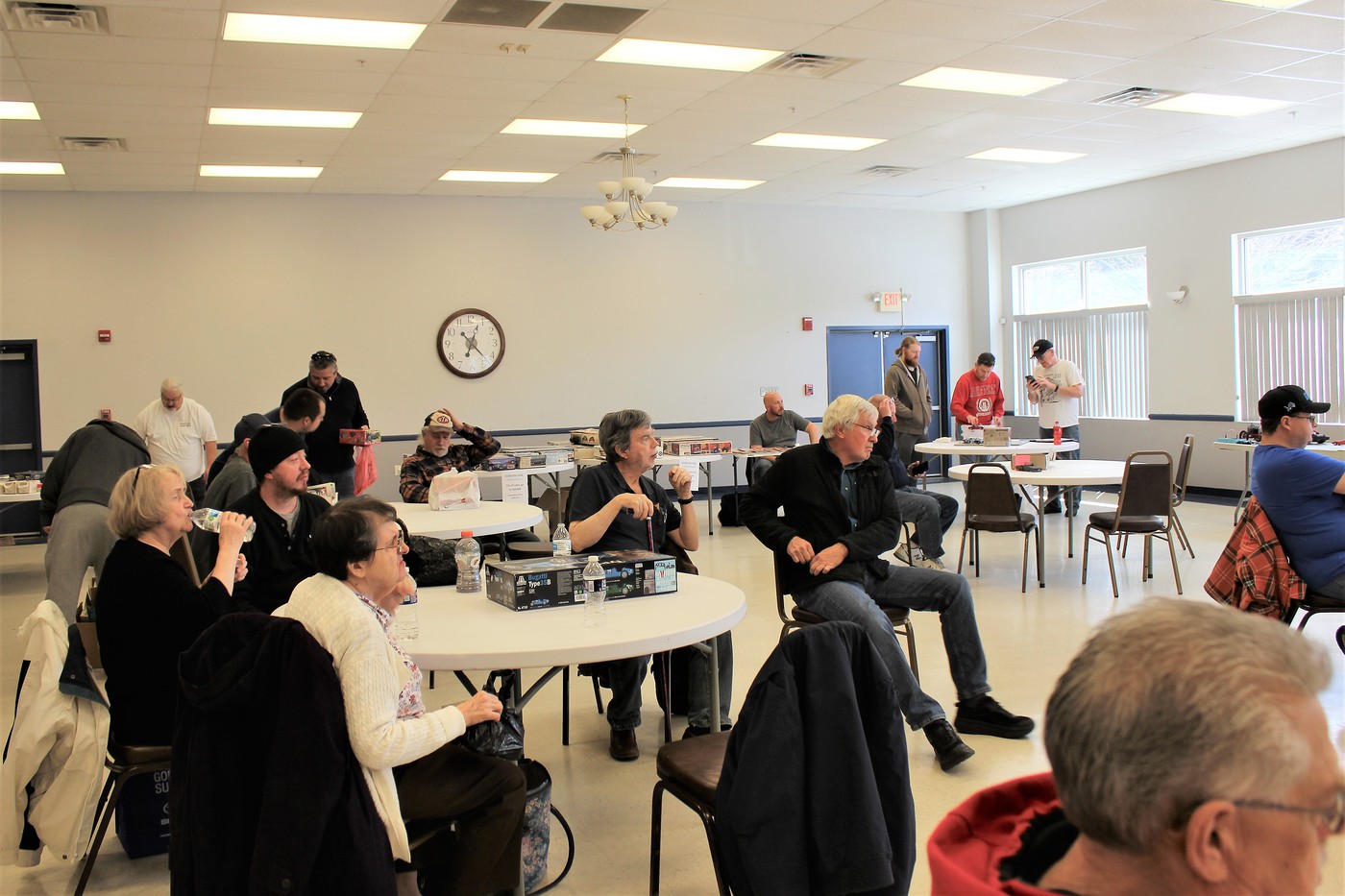 Some of the Ladies of MAMA share a laugh.

The raffle table features goodie galore.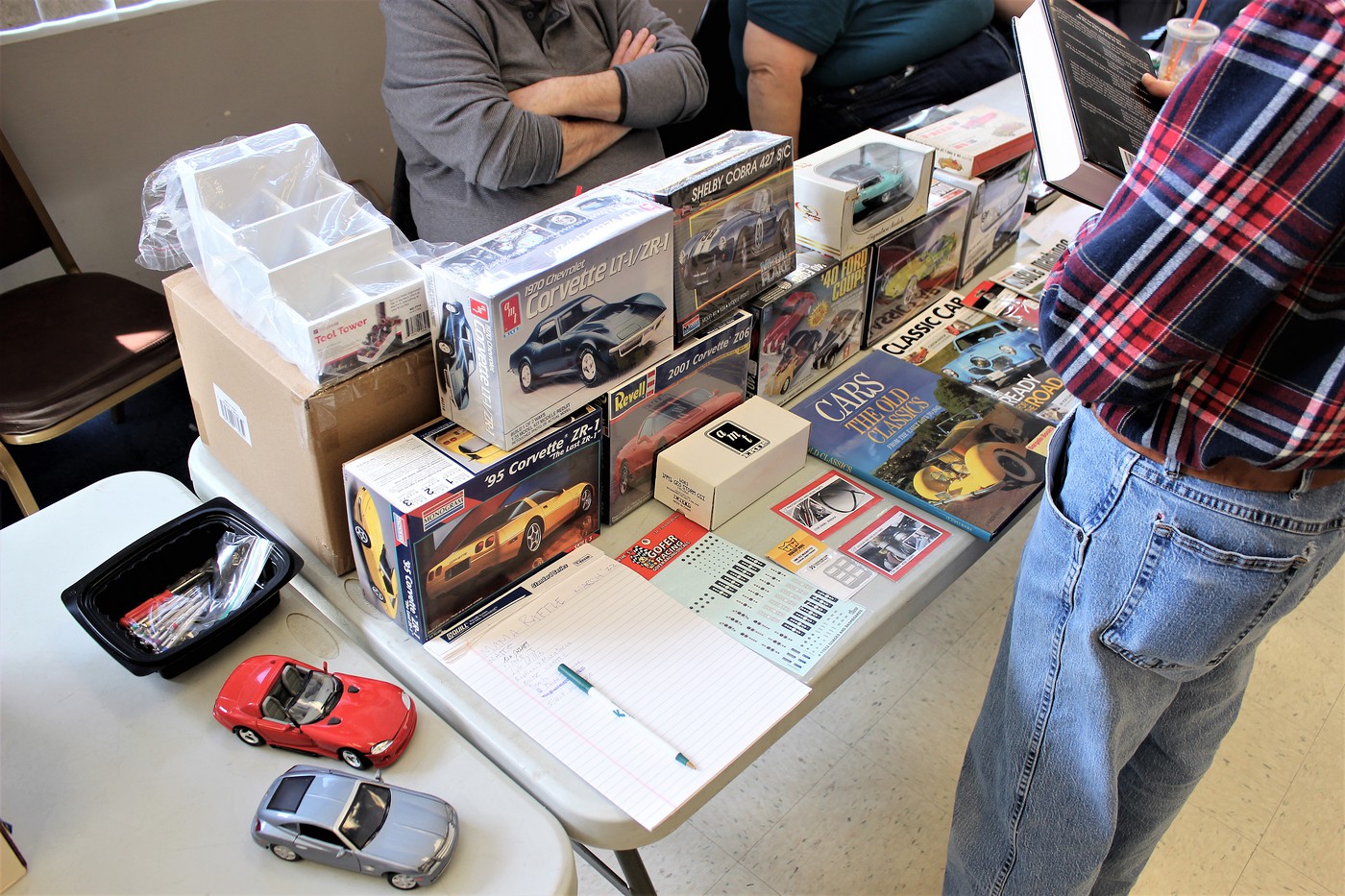 Here's a peek at this month's big selection of cookies. Thanks Matt!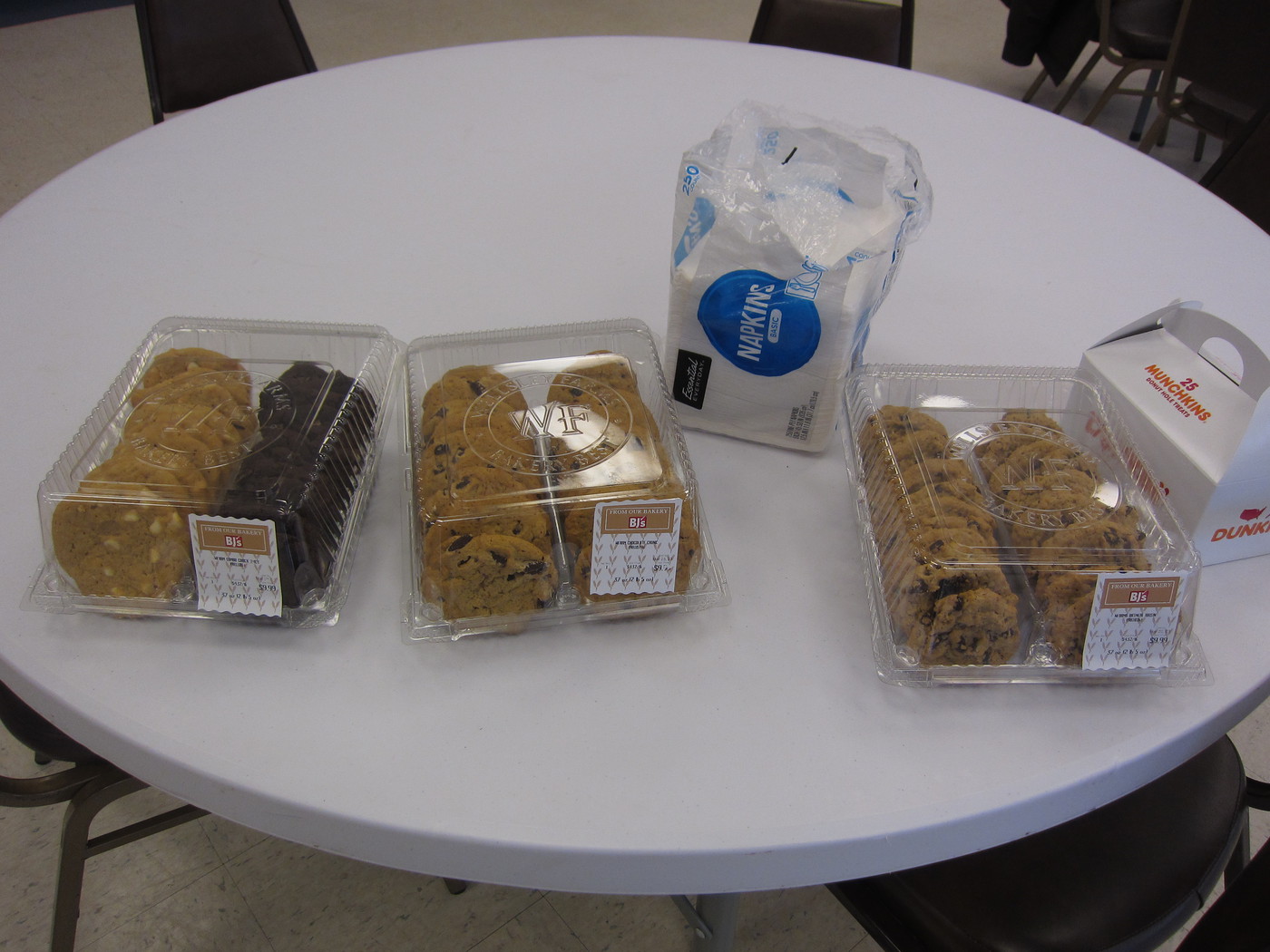 You can see even more photos of this month's meeting at:
https://partsbox.fotki.com/model-car-shows/2023-03-march-mama-/ and
https://mamaprez.fotki.com/model-club-meetings-2023/mama-meeting-3182023/