Due to health and safety concerns regarding the possible spread of the Corona Virus the Greenbelt Community Center where we meet is closed through Friday, April 30. We do not know at this time if that closure will be extended further.
to MAMA's Diner, the official home of the Maryland Automotive Modelers' Association (MAMA), where we serve entrees of fun, friendship, and model cars.
MAMA's current leadership team is:
President: Tim Powers
Vice-President: Dave Toups
Treasurer: Matt Guilfoyle
Newsletter Editor: Tim Sickle

A note from our Club President about Corona Virus and the Mid-Atlantic NNL:
In the best interest of our show participants, vendors, and club members, the Maryland Automotive Modelers Association (MAMA) leadership team has decided to cancel our annual Mid-Atlantic NNL model car show for 2020.
We have been closely monitoring county, state, and federal reports and guidelines related to the Corona Virus/COVID-19. We re-evaluated the situation over this past weekend. Key factors we considered included:
We place the health and safety of our show participants, vendors, and club members well above the fun and enjoyment of the show
The majority of model car builders who normally participate in our show fall within the CDC's category of those at highest risk for the Corona Virus/COVID-19
The spread of the disease has continued to increase rapidly
Some estimations don't have the Corona Virus peak happening until June or July
Most halls and other meeting/event facilities are currently closed through the end of April, and that will likely be extended
NNL Philly, NNL East, and Diversified Scalerz have combined their shows into one Big Three event in Jersey on September 26
The Super September Showdown is still planned for September 13
If we were somehow able to conduct our show on 09 May as planned, many people will likely still feel uncomfortable going out and mingling in large gatherings anywhere, for any reason
If we were to reschedule, we'd have just a one- or two-month window before the Big Three show and we'd be within just a couple of weeks of the Super September Showdown
Given the evolving situation and its effect on the factors above, we determined that holding our show as planned is not only unlikely, but carries great risk, and rescheduling it is infeasible.
We encourage everyone to attend/participate in the Super September Showdown and the Big Three event, assuming things are back to normal by then and that those events are still held.
Please pass this news to all MAMA members you know who are not on this list or who don't have access to the club's website or Facebook page.
And please continue to follow the 15 Days to Slow the Spread guidelines issued by the White House. Please be safe and stay healthy.
Thank you for your understanding in these most unusual and difficult times.
Scenes from our pseudo-virtual March meeting:
That's right, pseudo-virtual March meeting. Due to public health and safety concerns and Maryland State restrictions on gatherings aimed at preventing the potential spread of the Corona Virus the Greenbelt Community Center where we meet was closed. The club webmaster had this half-baked idea for members and friends to send us photos and descriptions of the model cars they would have brought if we'd had a meeting, or just any model cars or projects they wanted to share. What follows are the results of that crazed notion.
Rich Manson of the Long Island Auto Replica Society (LIARS) built this 1955 Mercury Montclair 2 Door Hardtop as part of his quest to build a model of every American made car for every year of the 1950's. This curbside is based on a resin kit produced by Jerry Koszut at Mason City Miniatures (currently known as The Resin Realm). The paint is Duplicolor Flame Red with a lot of Bare Metal Foil Trim. The chassis, steering wheel, and headlight lenses were sourced from an AMT '56 Ford kit. Rich used Molotow markers to chrome the grille, bumpers, and taillights. The whitewall tires, mirrors, antenna, and license plate came from his parts box and he added an interior mirror, visors, and a dome light. Photo used from the LIARS MCB by permission.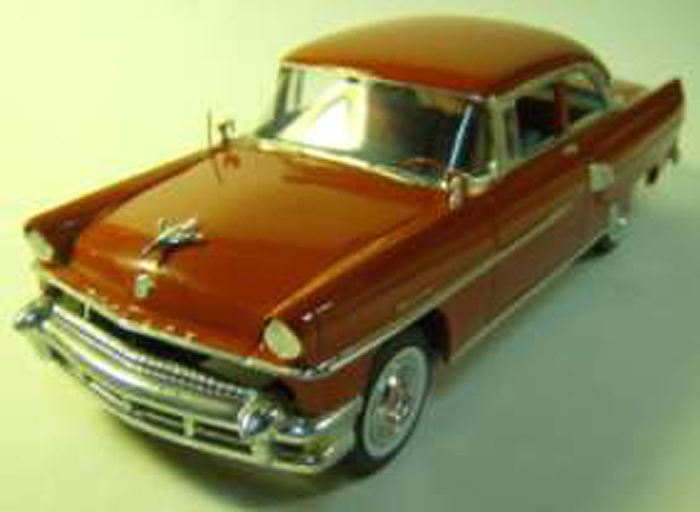 Tom Jerow was so inspired by some of the Asphalt Modified Cars on display at the past few meetings that he went and built one of his own. He based his on an MPC Pinto "Ridge Runner" Modified kit, built mostly out of the box, but with ACE Decals (Richie Evans, Pinto Modified) and Plastic Perfomance Products 15" asphalt tires and W5 wheels. The body panels and wheels were painted Tamiya (TS-56) Brillant Orange and the tires were shot with Rust-Oleum Chalked Charcoal. Tom also added an aftermarket window safety net, screen for driver, and clear rear spoiler.

JC Reckner is currently working on this Esci Fiat 131 Abarth rally car. He's making lots of improvements to the kit parts along the way like opening up the engine's accesory drive belt, scratch-building an all new exhaust header and water pump, opening up the intake trumpets, fabricating parts like the front cross member and a skid plate. It will be decaled to represent the the Jean-Claude (JC) Andruet car, chassis #G11. You can see a lot more of JC's built at http://www.modelcarsmag.com/forums/topic/149970-fiat-131-abarth/.

Here's a project that Rex Turner started a few years ago and has been working on again recently. He had planned to bring it to the March meeting as an in progress project. He had hoped to have it finished in time for the NNL Philly show as the real car is on display at the Simeone Foundation Automotive Museum. With NNL Philly being postponed until September, it looks like he'll have even more time now to complete it. He built the black MK II in the picture many years ago and says that despite the kit inaccuracies, the suspensions and opening doors etc. were pretty advanced for a kit in the late 60's.

Here's an oldie: MAMA President Tim Powers built this 1988 Chevy pickup kit when it was first released in late 1987, to replicate his own full-sized 1988 C1500 Silverado with a 350 and 5-speed manual transmission.

Here's another photo from the vaults: Lyle Willits built this well-detailed and higly accurate 1962 Corvette back in 2003. It's based on a Monogram 1959 Corvette kit and uses a resin transkit from Historic Racing Miniatures that provided modified body, separate trunk lid, separate boot cover panel, "waterfall" panel (between the seats), rear bumpers and license plate surround, complete frame, trunk floor section, clear red resin tailights, and photoetched tailight trim rings, and a more accurate up top. Lyle also used a a Model Car Garage '61-'62 Corvette photoetch set. The body was painted in Duplicolor dark red and the uptop and interior were painted with Polly Scale "scale black". Lyle produced the scale the 1 1/2 inch whitewalls using Polly Scale White and a draftsman's compass. Naturally, everything under the hood was fully plumbed and wired.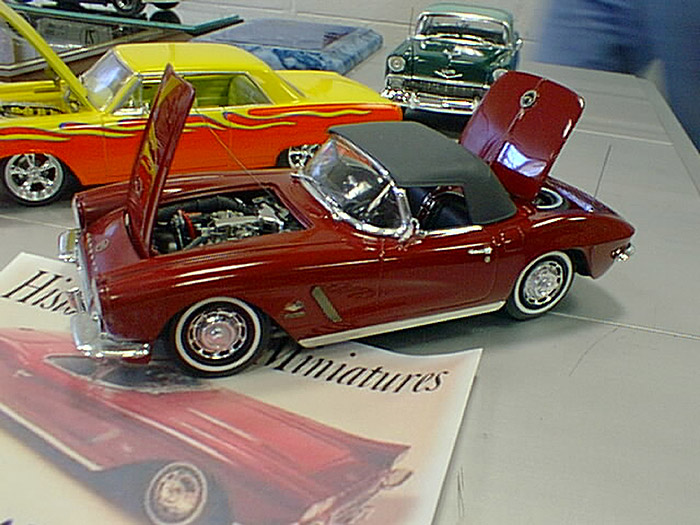 We hope you all remembered to eat some cookies wherever you were on March 21st.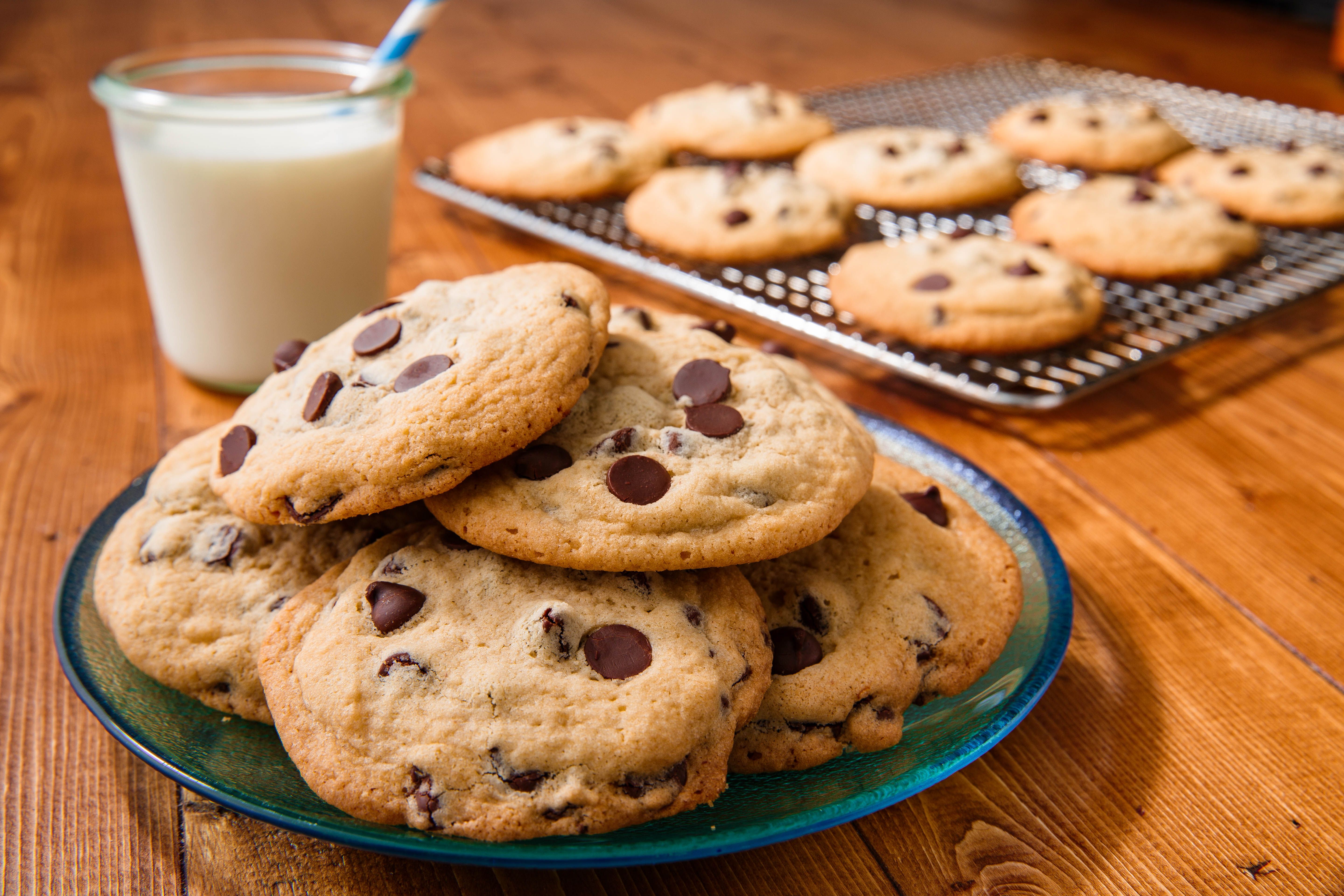 If you'd like to see more photos of our pseudo-virtualized March meeting, well there just ain't no more. Sorry.