Due to health and safety concerns regarding the possible spread of the Corona Virus the Greenbelt Community Center where we meet remains closed to events.
to MAMA's Diner, the official home of the Maryland Automotive Modelers' Association (MAMA), where we serve entrees of fun, friendship, and model cars.
MAMA's current leadership team is:
President: Tim Powers
Vice-President: Dave Toups
Treasurer: Matt Guilfoyle
Newsletter Editor: Tim Sickle

Very Sad News:
In the early hours of October 10, 2020 our hobby lost one of the greatest people who ever participated in it with us. Tommy "El Tanque" Kortman was a member of MAMA and The Philly Area Car Modelers (PACM). He was a major force behind the annual Philly NNL Model Car Show at the Simeone Foundation Automotive Museum, a truly gifted car modeler, an all-around great guy, and a friend to all. Tommy was always ready to help others with their builds. His presence will be sorely missed by all who knew him. May you rest in peace, Tommy.
A Note from the MAMA President:
Our annual Toys for Tots (TFT) meeting would be next month, but as we are not able to gather and deliver our donations as usual, I wanted to remind everyone to please keep MAMA's tradition of generosity going and remember to buy and donate new toys toys to TFT. Check on the Toys for Tots website to locate the drop off point nearest you. Their site is currently under construction, so check with them from time to time. Don't forget, the best gifts to donate do not require batteries or electricity. They also don't require buying tools or supplies to be able to use them.
Scenes from our eighth pseudo-virtual meeting in October:
Due to public health and safety concerns and Maryland State restrictions on gatherings aimed at preventing the potential spread of the Corona Virus the Greenbelt Community Center where we meet has been closed since March. We had really good results over the previous seven months with members and friends sending us photos and descriptions of the model cars they would have brought if we'd had physical meetings, or just any model cars or projects they wanted to share. This month we're doing it again.
In Tommy Kortman's honor and to help give this month's web site update a Halloween feel, the following photos are of a Monogram Boot Hill Express kit that he built back around 2006. This is the most thoroughly researched and acurately built/painted model of Ray Farhner's famous Hemi-powered show rod that your webmaster has ever seen. Throughout its existence, the vehicle has changed several times. Tommy replicated it as it appeared in an old ISCA show car program. He also modified the kit's skeleton posture from a leaning pose to a gunfighter stance.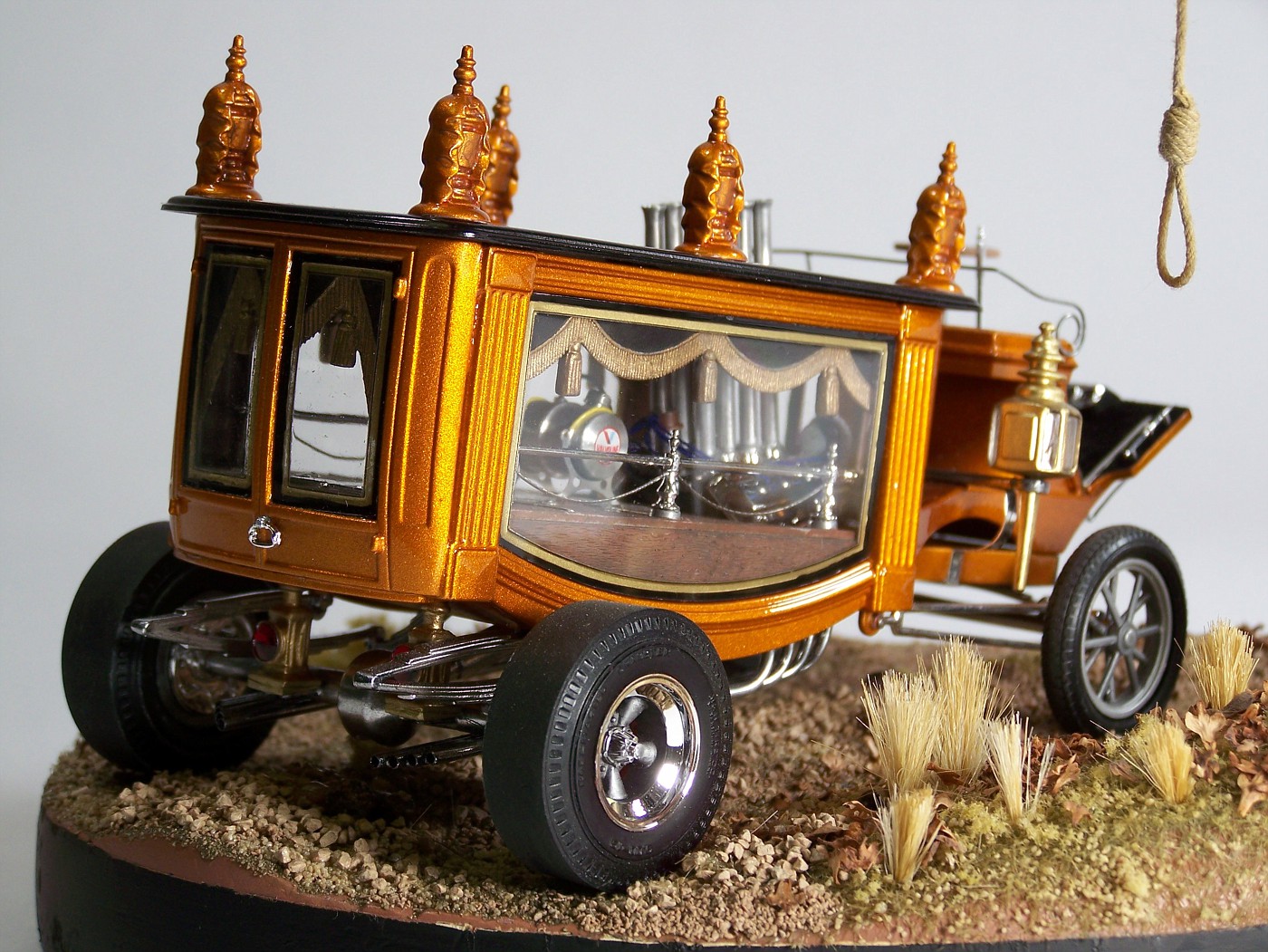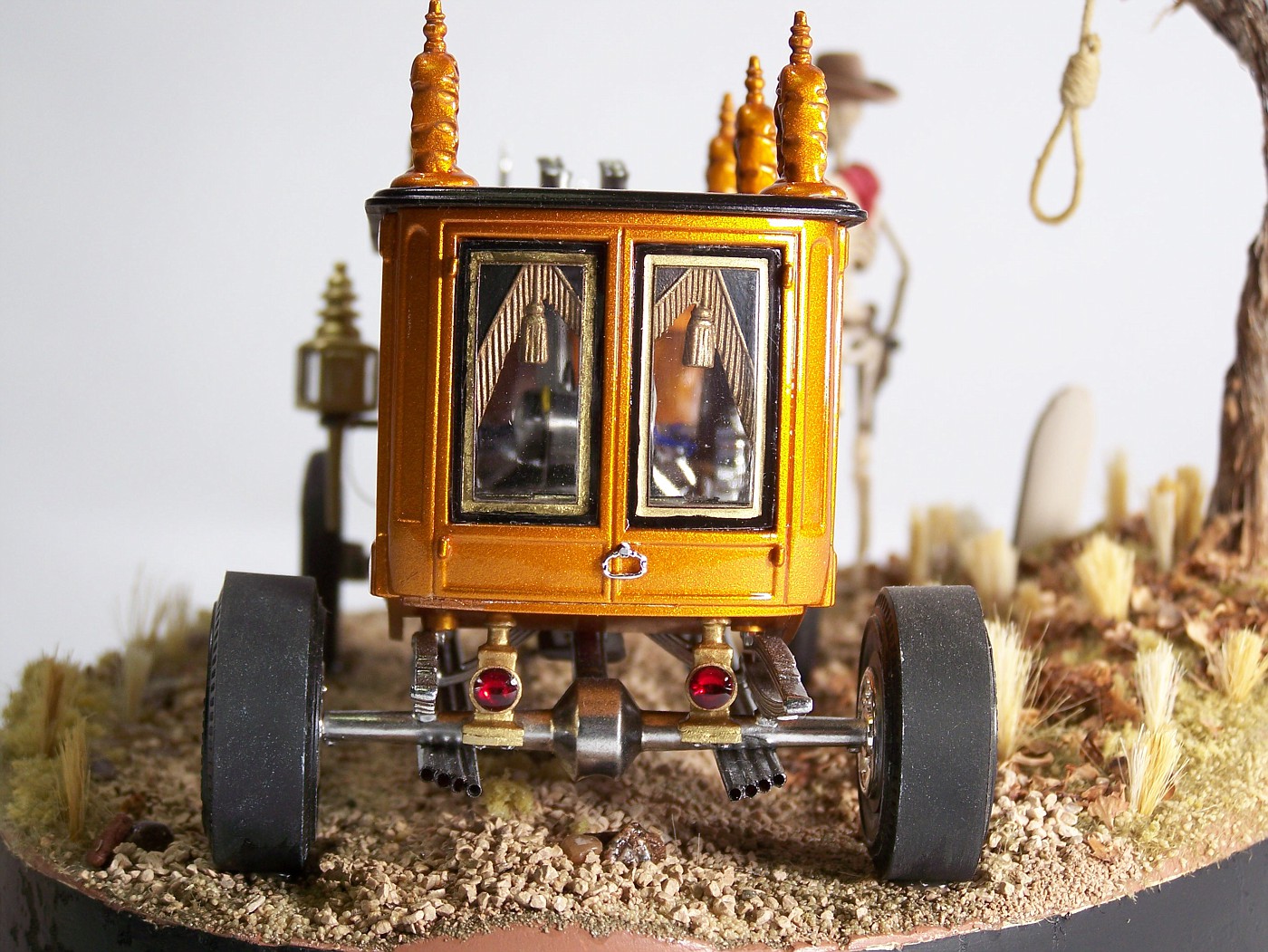 Before going on to our virtual meeting photos, a little more than a dozen MAMA members and friends held a small get-together at the Fire Museum of Maryland on October 7th. They created this opportunity of their own initiative and at their own expence for those who deeply miss the ability to interact with others in person at our monthly meetings and felt a strong need to share what they've been working on during these difficult times. Here are some pictures of the models that were displayed at that gathering which Matt Guilfoyle has graciously shared with us.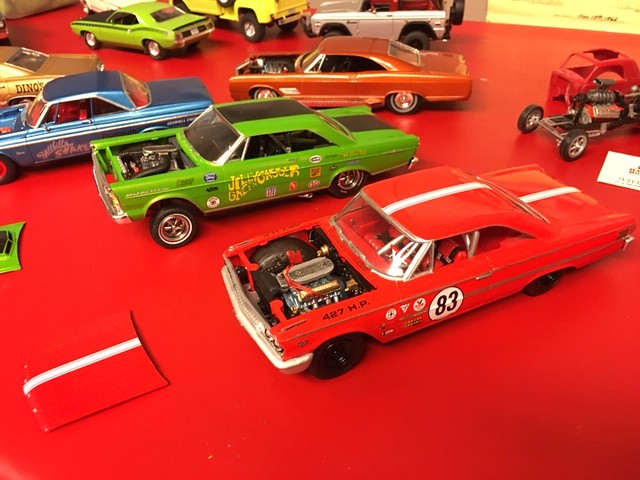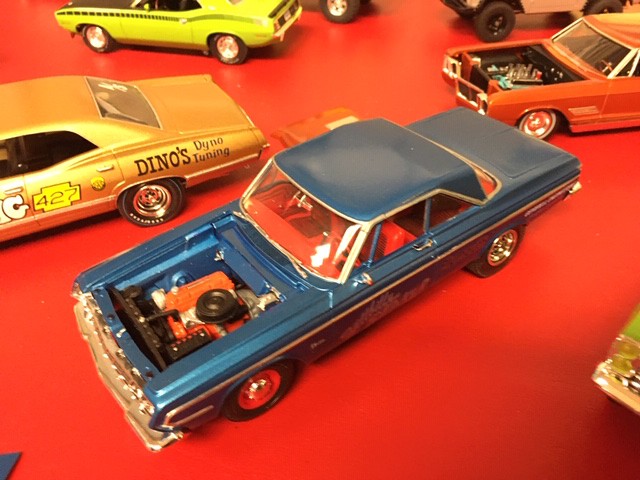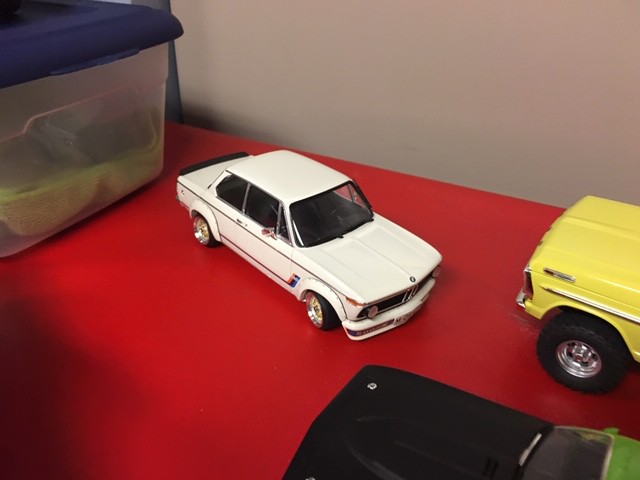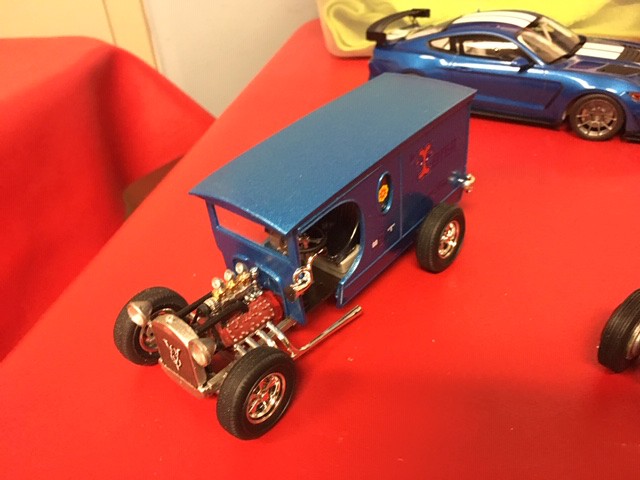 This month Rich Wilson displays his renderings of three sporty rides: a 2010 Ferrari California, a 1968 camaro z28, and a blown 2010 corvette ZR-1.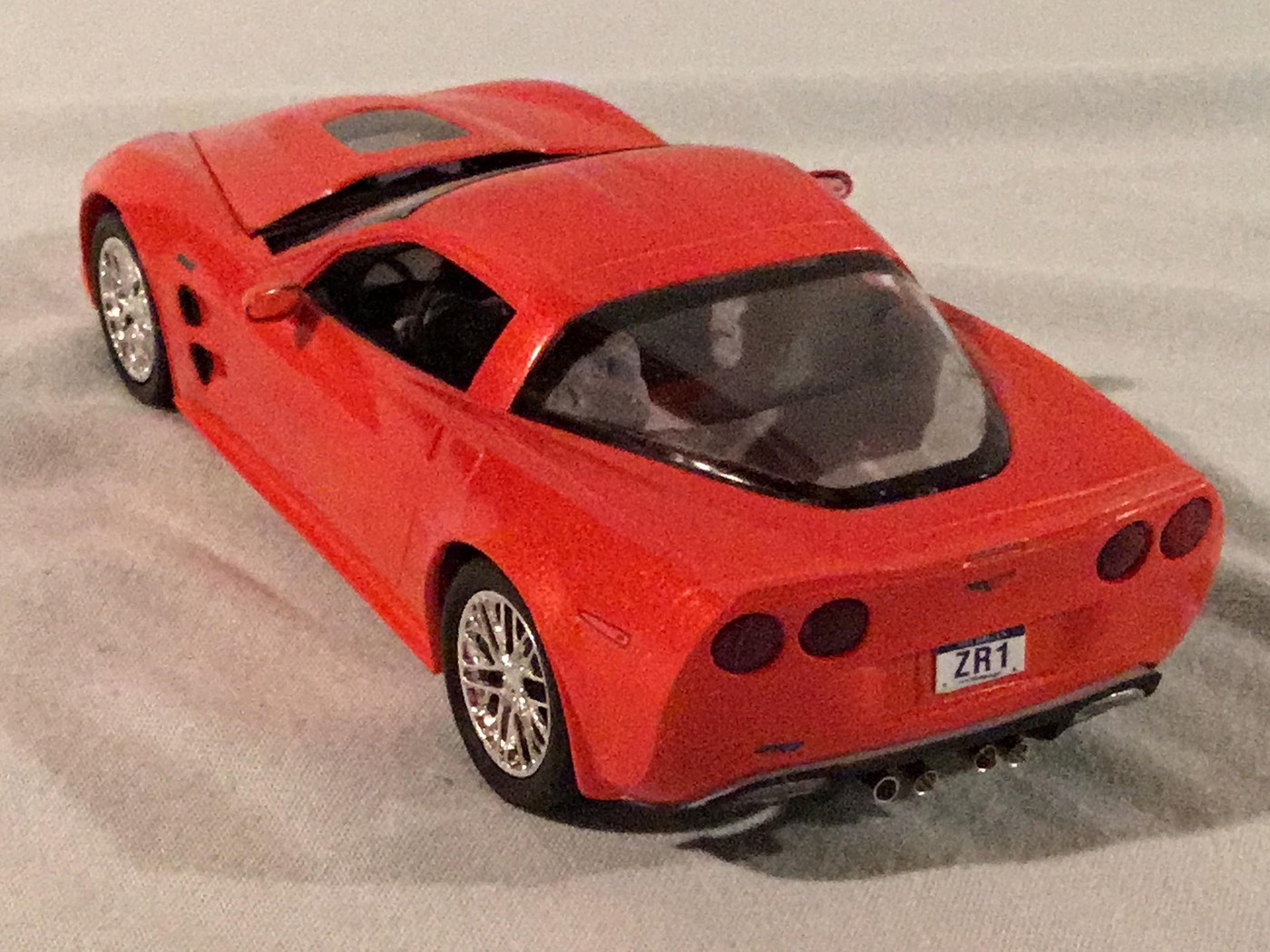 Paul Lee has been at it again. This month he completed five more builds: an Acura Integra from the 1990's, a Honda manufactured NSX (a two-seat, all-wheel drive, mid-engine hybrid sports car developed and manufactured by Honda in the United States), a Datsun 240Z, a 1990's Toyota Celica, and a BMW plug-in hybrid sports car known as the i8.

Don Stone built up two resin knock-offs of fairly rare Tyco slot cars: a Pinto done up as a Richie Evans modified racer and a Gremlin done as a fantasy modified because he liked the decals. Don also wrapped up a Revell/Monogram Rick Mast Remington Thunderbird as a box stock build using Testors paint.

Remember back in July when Steve Buter showed us the 1/32 Lindberg kit he built of a 1940 Ford roadster and then in August when he showed the 1/25 scale AMT kit build he started of the same car? Well,.here they are together, like big brother/little brother. They are followed by a few shots of the big brother. The biggest difference between the models, other than scale, is that the bigger one has an engine while the little one is curbside.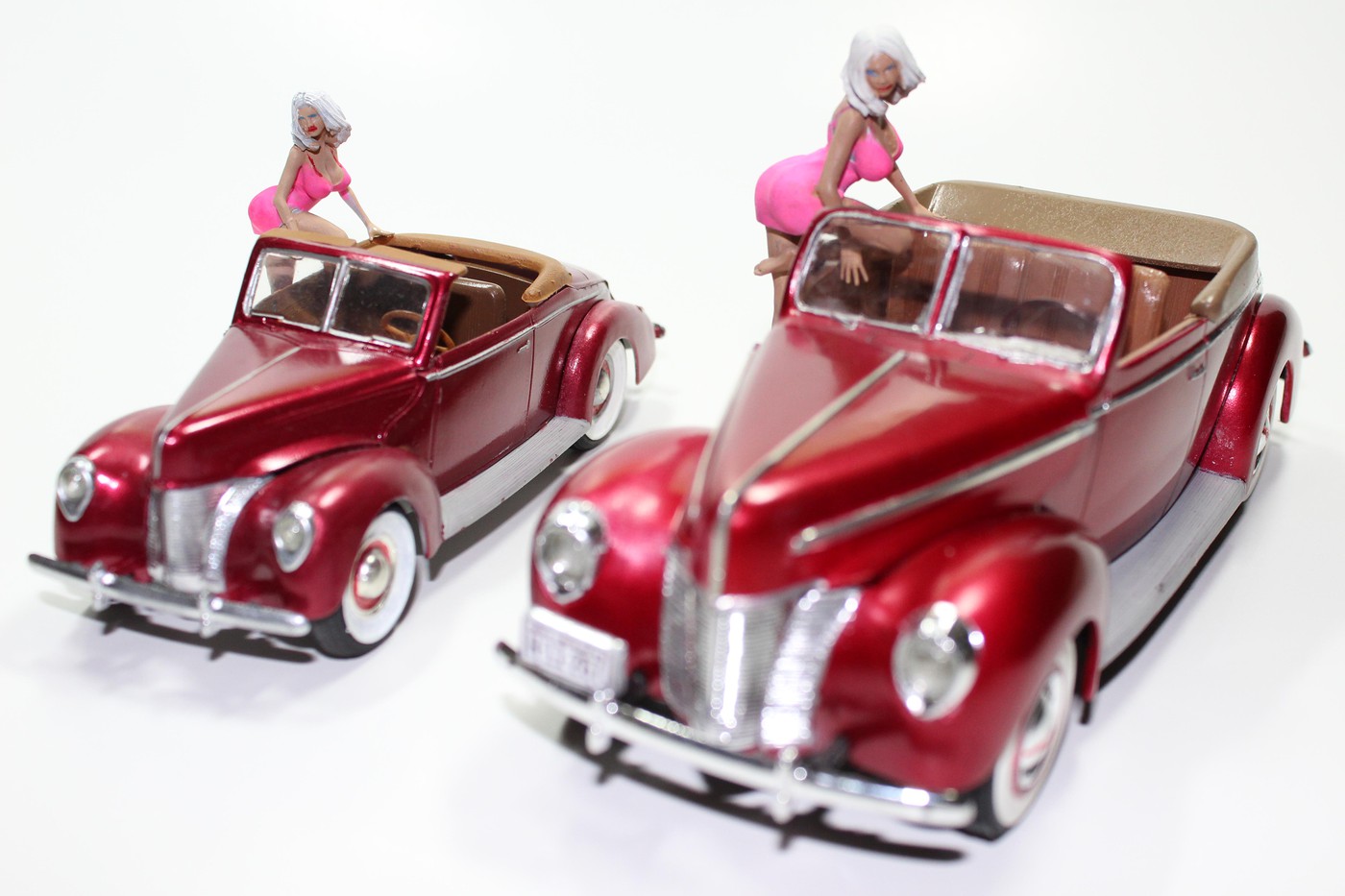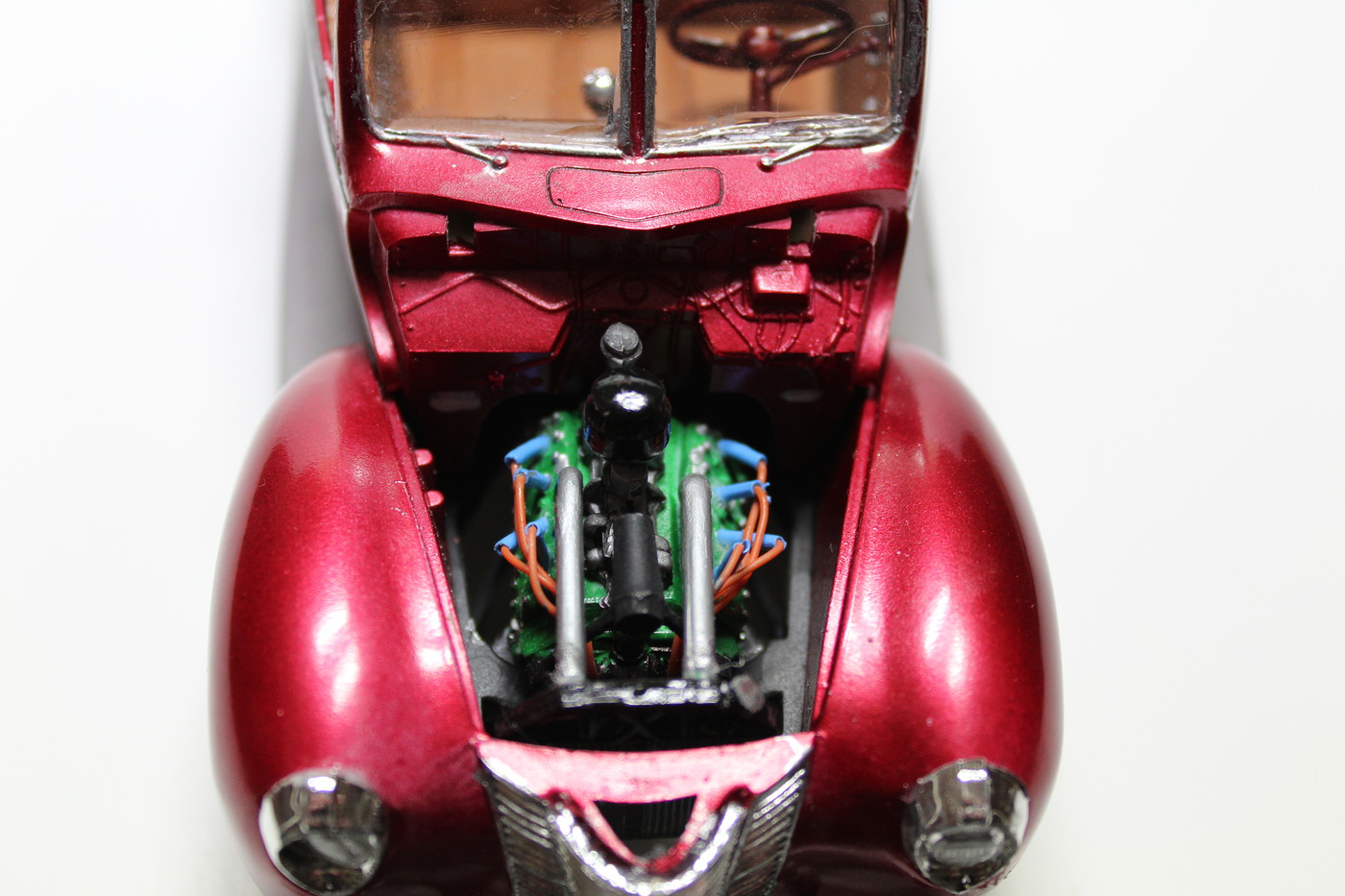 Steve Buter also sent these photos to help move this month's edition of our site toward a bit of a halloween theme: It's an AMT Ford Ranchero that he built way back in 2000 (20 years ago!) It's built mostly out-of-the-box, but he wanted something that would reflect rather dark-spirited-ness, ergo the cue 'n 8 balls hanging (rather than fuzzy dice) over the rear view mirror, the "AX2GRND" vanity plates, the Catwoman (the Julie Newmar one: Steve's favorite!!) mural on the bed cover, and the overall emphasis on black. The bumpers were stripped of their chrome and painted to match the body, All remaining chrome was treated to a black wash, even the Appleton spot llights! Steve recalls that upon completing this model, he dubbed it "Darth Vader's Grocery Getter."

Rex Turner has been more focused on the full size cars lately, but in the Halloween spirit he sent us this photo of the Creature from the Black Lagoon danciing the swim to the "Monster Mash" by Bobby "Boris" Pickett. Rex says thtis is the only non-automotive model he's built in decades.

What kind of cookies did you eat this month? If you're not yet into the spirit of the season, the Vampire Twist might just help put you in the mood for some Halloween cookies.