Due to health and safety concerns regarding the possible spread of the Corona Virus the Greenbelt Community Center where we meet remains closed to meetings and events.
to MAMA's Diner, the official home of the Maryland Automotive Modelers' Association (MAMA), where we serve entrees of fun, friendship, and model cars.
MAMA's current leadership team is:
President: Tim Powers
Vice-President: Dave Toups
Treasurer: Matt Guilfoyle
Newsletter Editor: Tim Sickle

Notes from the MAMA President:
I am so glad to see the COVID vaccine distribution picking up pace. Even with the few glitches that have occurred, the Pfizer, Moderna, and J&J vaccines are getting out there and I understand that there's another one on the way. It even seems that there are more facilities opening up where you can get your vaccine shot and appoinments are getting slightly easier to get.
While I hope that all of us can and will get vaccinated, I understand that there are reasons that people will opt against the vaccine, such as medical conditions or religious beleifs. But if you are thinking of skipping it simply out of concern that you'll have some kind of reaction or that it might hurt a little, I would ask you to please reconsider. Of the people I know personally who have gotten the vaccine, only one has reported a reaction: chills and lack of energy for a day. That was it. The great majority of us who have received the vaccine had no reaction whatsoever.
As more and more of us get the vaccine, the sooner facilities, like Greenbelt will be able to reopen for in-person meetings. And who knows, maybe one day later this year or next, we'll even be able to meet in person without masks?
As last time, if you don't know where to start in trying to register for your COVID-19 vaccines, here are some resources to try:
MD Vaccination Locations, Maryland MASSVAX, CVS Pharmacy, Giant Food, Rite Aid, Safeway/Albertson's, Walgreens, Walmart
Scenes from our thirteenth pseudo-virtual meeting in March:
Due to public health and safety concerns and Maryland State restrictions on gatherings aimed at preventing the potential spread of the Corona Virus, the Greenbelt Community Center where we meet has been closed to meetings since March, 2020. We have had really good results over the previous months with members and friends sending us photos and descriptions of the model cars they would have brought if we'd had physical meetings, or just any model cars or projects they wanted to share. This month we're doing it again.
Chris Clark, MAMA Member-at-Large, has been following the builds here on the web site from his home in Milwaukee, Wisconsin while dealing with both the pandemic isolation and the cold. For this month's edition he thought he'd contribute a build of his own, as he put it, "Now that I've finally been able to complete a project." Chris built this 1968–1973 era Opel GT almost stock, but in a nod to the car's design similarities with the 1968-1972 Corvette, he added Corvette Rally Wheels from his parts box. Paint is an eye-pleasing Dupli-Color Bahama Blue. Chris send best wishes to everyone in the club and hopes to see some of us at some future show.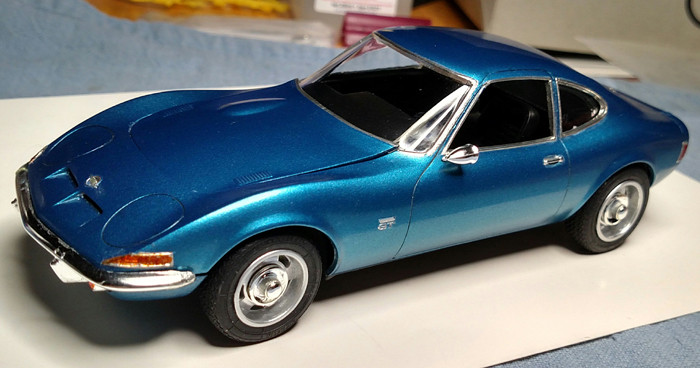 This month Paul Lee caught a lot of Z's: a 370Z, 350Z, 300Z, 300ZX, and 240Z. Say, do I hear the Vapors playing "Turning Japanese" in the background?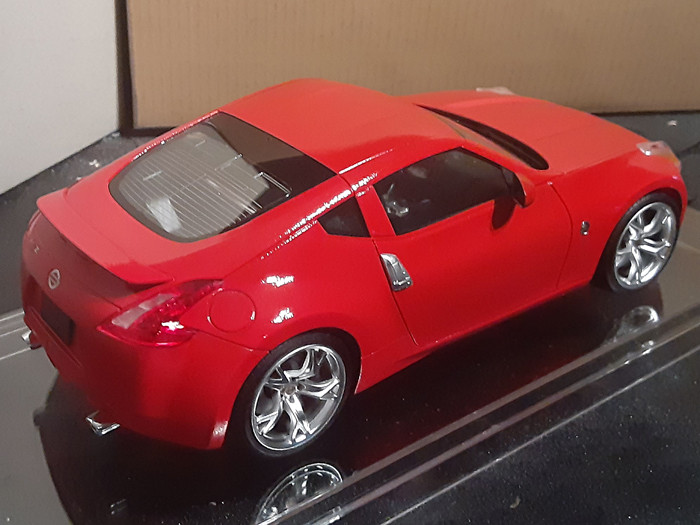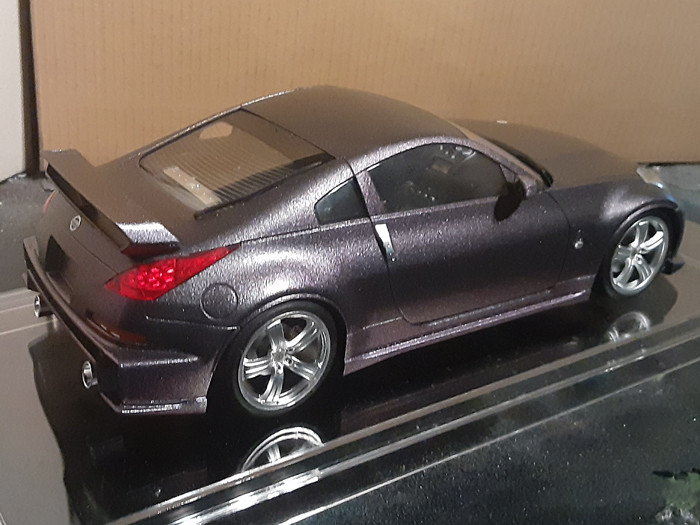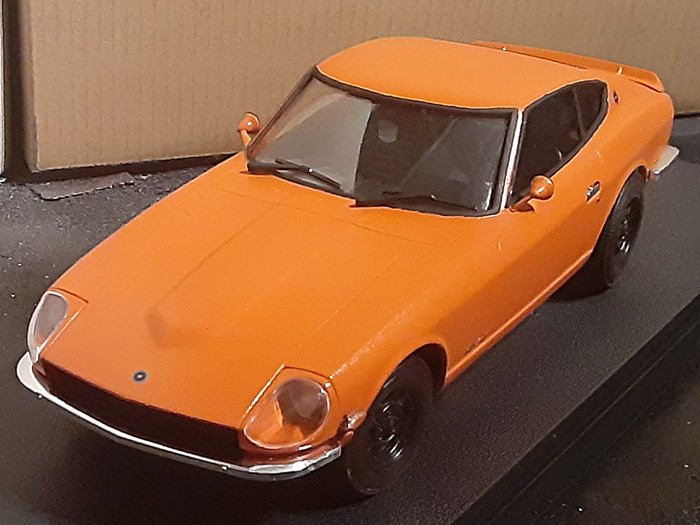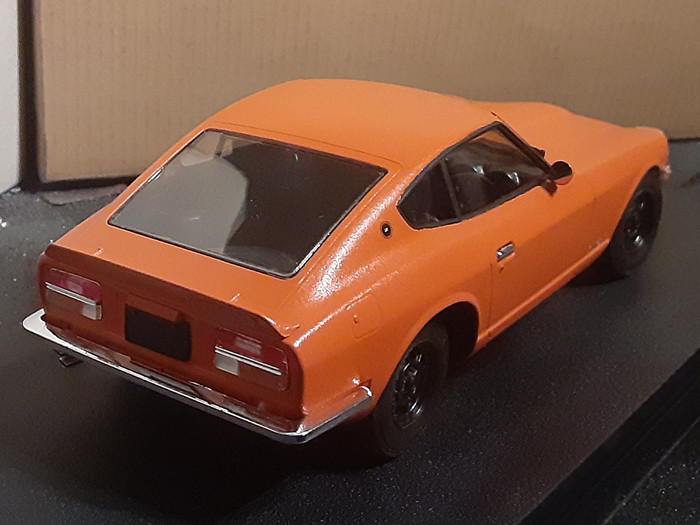 Bob Dudek, who is best known for his highly detailed model car rods, customs, and street machines featuring incredible custom machined aluminum parts, is starting on some new projects. The Revell 1969 Nova has been painted Tamiya TS-92 Metallic Orange over semi-gloss black and the Revell 1956 Chevy was painted with Tamiya TS-39 Mica Red over semi-gloss black. Stepping outside his comfort zone, Bob has taken on a McLaren MP4-12C GT3 kit from Fujimi.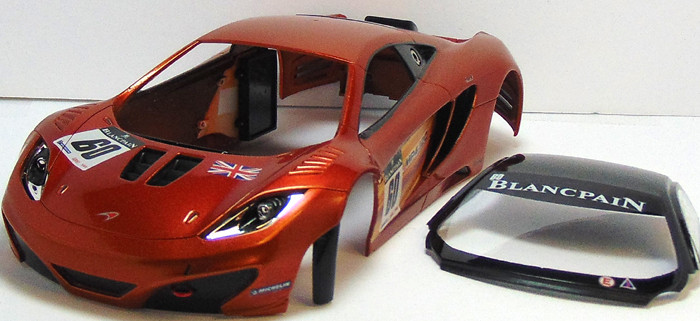 In keeping with St. Patrick's Day, Rex Turner, is showing some green. Green Mustangs, that is. These are some of Rex's previous builds that include the Steve McQueen Bullit car in three scales and a Shelby 289 Cobra. He also sent along his latest project, a 1967 Shelby which he decided to paint a dark metallic blue since he already has a pretty nice gray Eleanor diecast in the same scale.

Don Stone took the AMT 1965 Chevelle Modified Stocker body and filled in the wheel openings to a more realistic configuration. He put that body on a Super Stocker chassis with some tweaking to the front end to fit. He also cut out the area where the exhaust exits on the passenger side. His intended decals turned out to be junk so he went with some aftermarket Sam Ard decals. Don painted the body with Tamiya white paint and clear coat and applied some Future/Pledge over the decals to make sure they stayed down.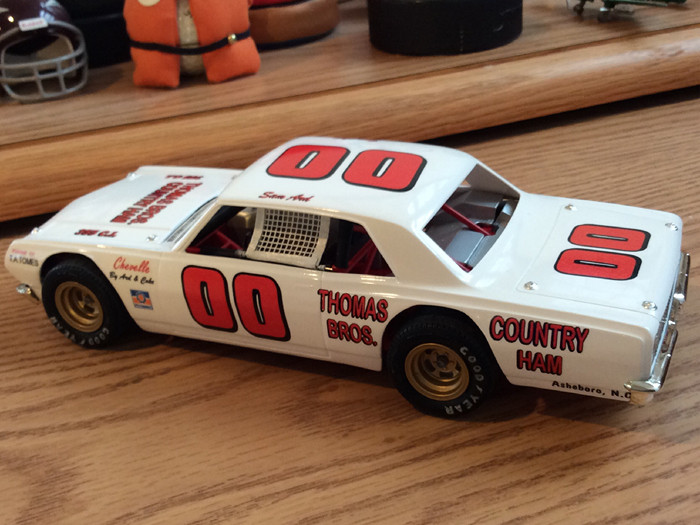 Steve Buter also showed a bit 'o the green this month. Steve emphasized that not every model car he restores comes from Rich Meany's Boneyard. As a case in point, he purchased this AMT 1940 Ford coupe from a vendor at one of our Mid-Atlantic NNL shows. It was complete built model, but without any painting done at all. The black plastic it was molded in combined with those conical hubcaps suggest to him that this could be one of this kit's original issues, circa 1960. Steve was thankful that the original builder went mercifully light on adhesives. He said the model never reached "tru-blue glue bomb" status, so it was easy to disassemble and prepare for paint. During the build Steve chose to shave away the stock side trim, door handles, and drip rails from the coupe's body. He scrounged up a "custom" bench seat with a pleated pattern from a Monogram 1940 Ford pickup. He removed a section from the center of the 1/24 seat to make it fit the 1/25 scale interior tub. He also installed a sleek custom dash from an unknown resin caster. Steve replaced the standard issue AMT blackwall tires with thin-line whitewalls from AMT's "Tires" Parts Pack. The finish is Testor's Colorshift emerald Turquoise spray (over the gloss black base-coat). Once all the paint was cured, he assembled the car using the rest of the original parts, including its iconic Buick Nailhead V-8.

Steve alsosent photos of a recently done project that's a little different, for him. This 1/43 scale Mercedes C9 from Heller was a donation to one of our meeting raffles some months ago. He picked it up when one of his numbers was called. Steve says the parts count is relatively low (it's a curbside) but those parts are accurately and crisply rendered and made for an easy build inside of just two days. He gives it the highest marks and says it was pleasant and engaging to work on in that short time frame. But then came along what Bud "Kat From AMT" Anderson once called "the hitch in the git-along." Though he treated the decals to what I thought should be a protective coat of KLEER (with a full 24 hrs to dry) the decals were cracking apart as he tried to apply them. By the time the third one in a row cracked up, he was searching the internet for replacements. Luckily, he found INDYCALS, a small and potent operation that produces decal sheets for sports and racing cars in a variety of scales. They offer a set on their site that matches the sheet in the Heller kit. Steve found them very easy to work with and place on the model, and he highly recommends INDYCALS.

Dan Chicorelli back with his finished model of the original Hurst Hemi Under Glass (HUG) Plymouth Baracuda that he started painting back in September. Long time Driver and mechanic, Bob Riggle, syas that there were nine versions of the car built by Hurst Performance between 1965 and 1975 . In the first shot Dan's 1/25 scale HUG is proudly displayed on his USAF flag. He was fortunate enough to get to see this fuel-injected monster in person once. Dan also brought back the Gasser-Style 1941 Willys Street Rod he had last month. He said it was a challenge to build.

Back in December, Mike Dulaney received a high-tech modeling tool from his sons for Christmas - an Elegoo Mars 3D printer. He says he is still figuring it out but he wanted to share some photos of what he's modeled in CAD and 3D printed so far. First up is the printer itself which appears to be a Pro-Series LCD MSLA 3D Printer.. These printers use a liquid crystal diode (LCD) light source to project layer-by-layer images onto the build plate to harden Photopolymer resin layer-by-layer into the form the final object, making it one of the fastest forms of digital printing. One of Mike's first projects was to print a Chevy LS3 engine for a model of a co-worker's 1956 Chevy so he found an LS3 3D model on line, split it apart and printed it. The second and third photos show the tiny accessory parts as printed with support sprues and the main LS3 engine components. Mike promises to share photos of the model when it's finished. He's also created some 3D models for parts to print: a steering wheel, Wilwood brake reservoirs and master cylinder, and a Boyd Coddington Ultimate 5 wheel. Mike printed a full set of four wheels and they are shown in raw resin and painted form. Mike says that he's still learning and although he's been a CAD user for more than 30 years, he had to model a lot of his parts by eye as no drawings existed, especially those wheels. Time is a big factor in 3d printing and there are two key factors that determine the print time: resolution and exposure. The printer's "resolution" is .01 mm. The resolution is known as slicing and is basically how thin a layer will print. Exposure is how long it takes a layer of resin to cure under the LCD light, which for a .01mm layer is 7 seconds. Each one of the Coddington wheels took nine hours to print! Mike says that if he had to do it again he would print just one wheel and use it to cast the others.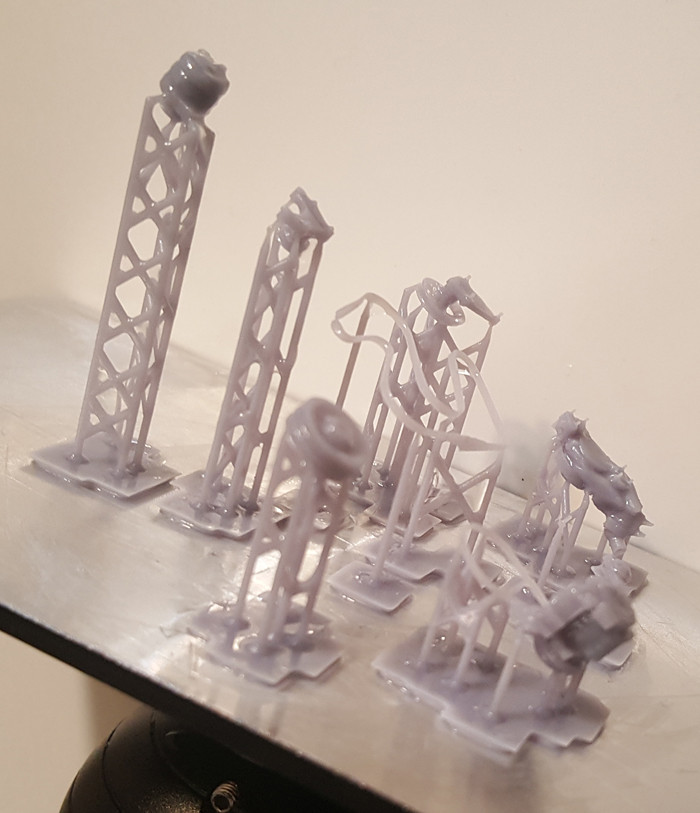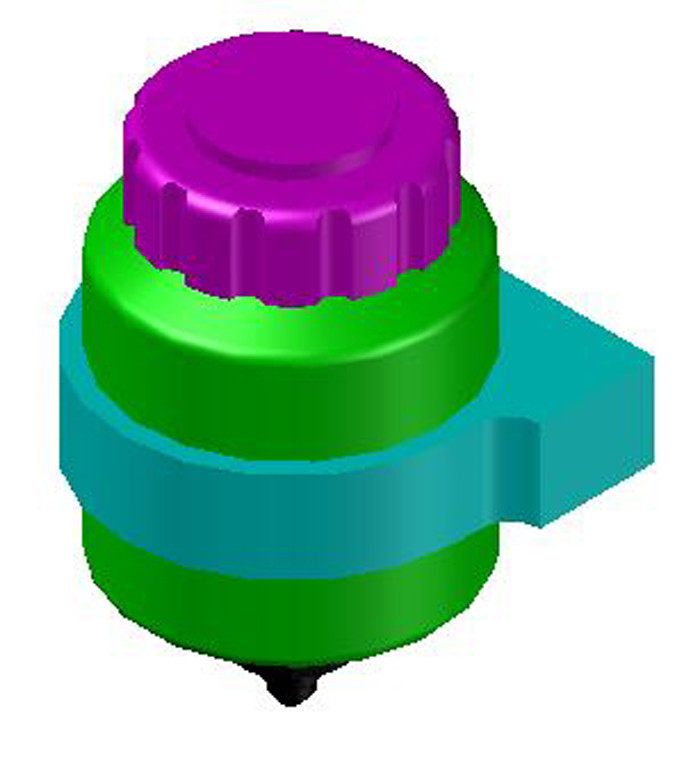 Joe Bush just finished his white 1964 Chevrolet Impala SS and has already launched intot building a 1964 Mercury Comet Gasser.

Cary Buter is back thi time with a Burago die-cast kit that his son-in-law picked up for him at a local Goodwill store. He says he enjoyed assembling it and that while it's not a show stopper it made for a good project for a newbie back in the hobby. Everything lined up well so it's up on a display shelf in his man cave. The only paint work needed was the clutch/brake/accelerator pedals.Cary hopes to get some paint work done soon on the GTO he showed us last month.

As they did back in October, a group of MAMA members and friends gathered at the Fire Museum of Maryland on March 20. Here MAMA Founder Norman Veber shares some pictures he took at that gathering.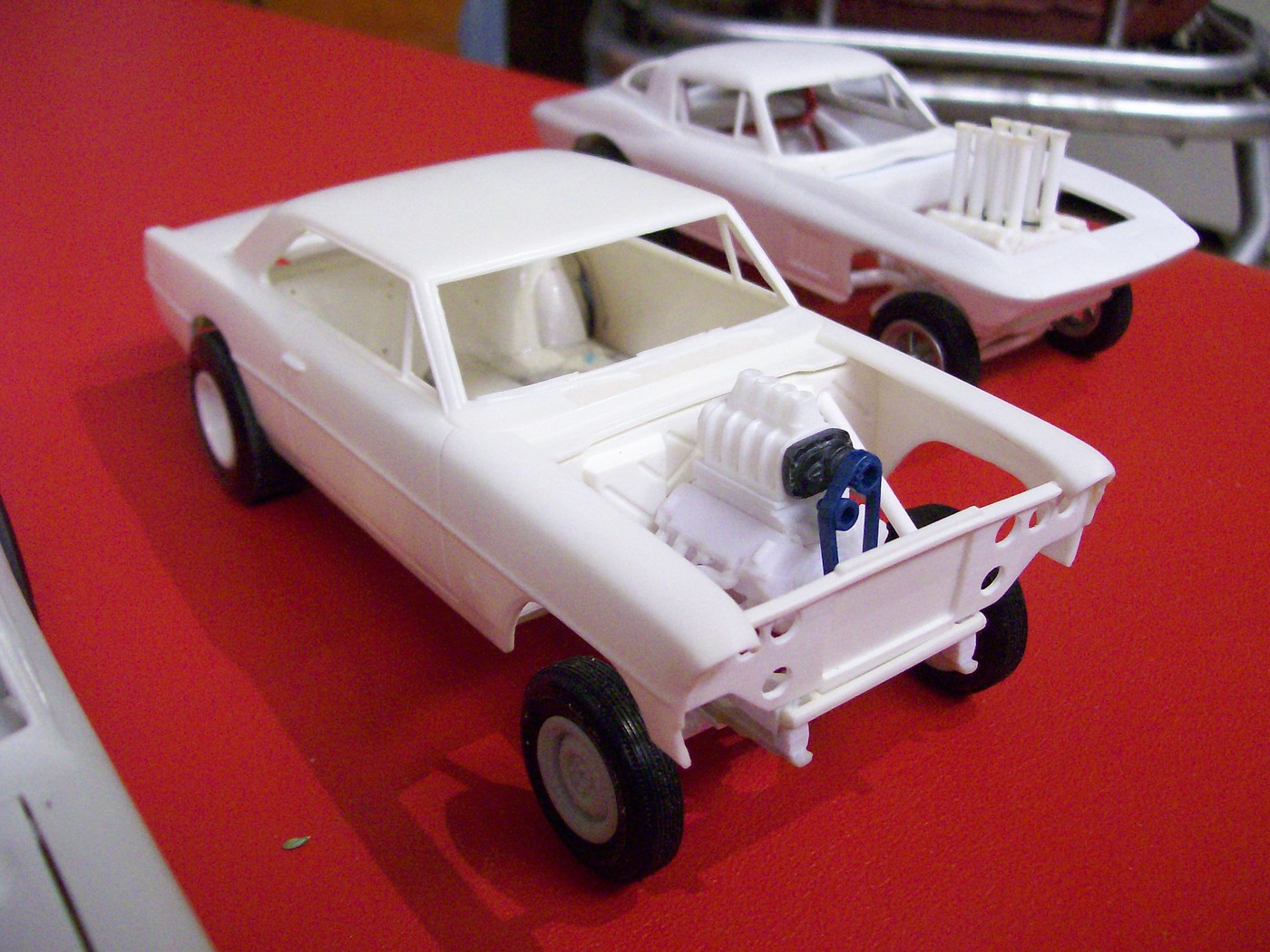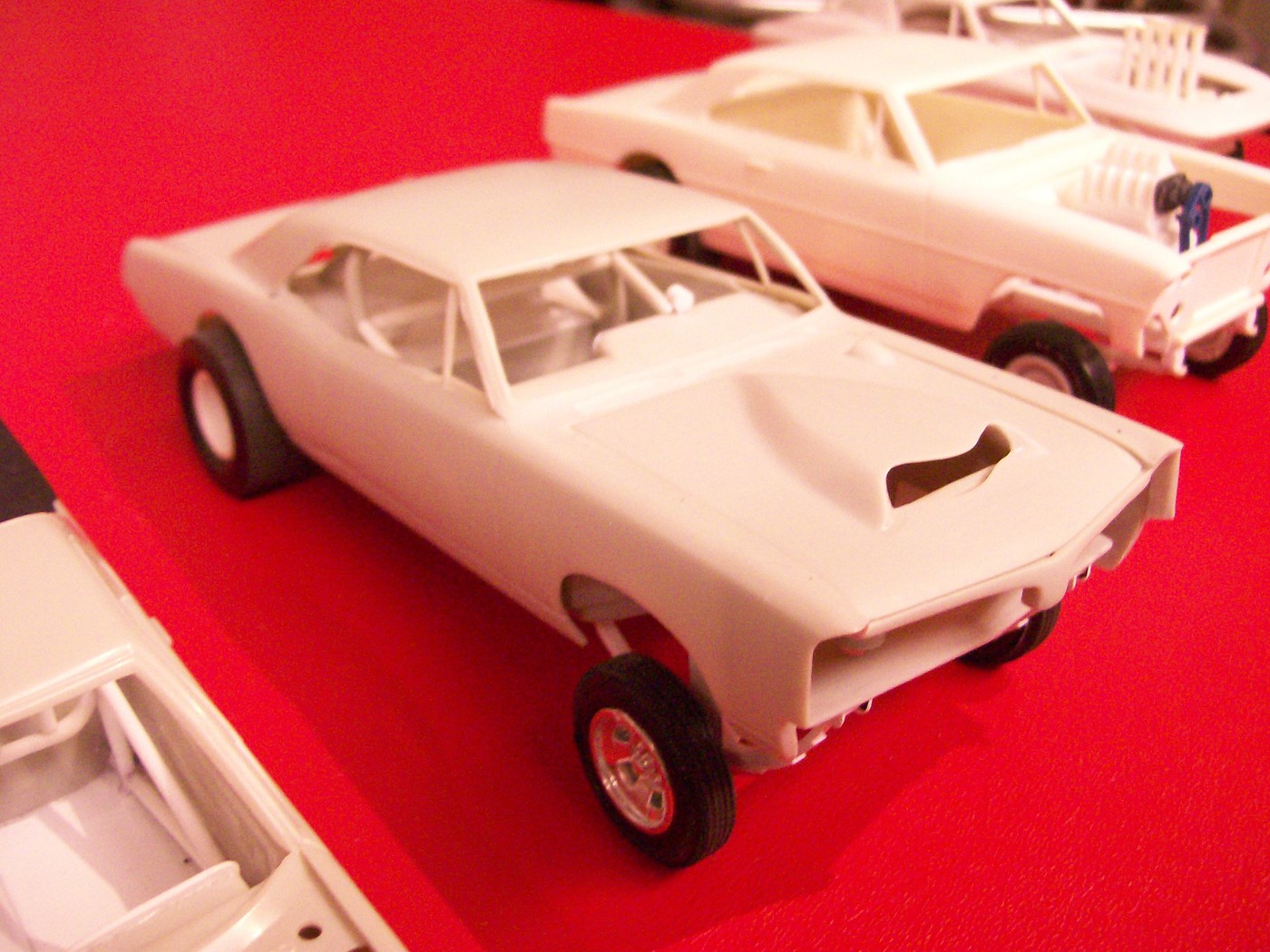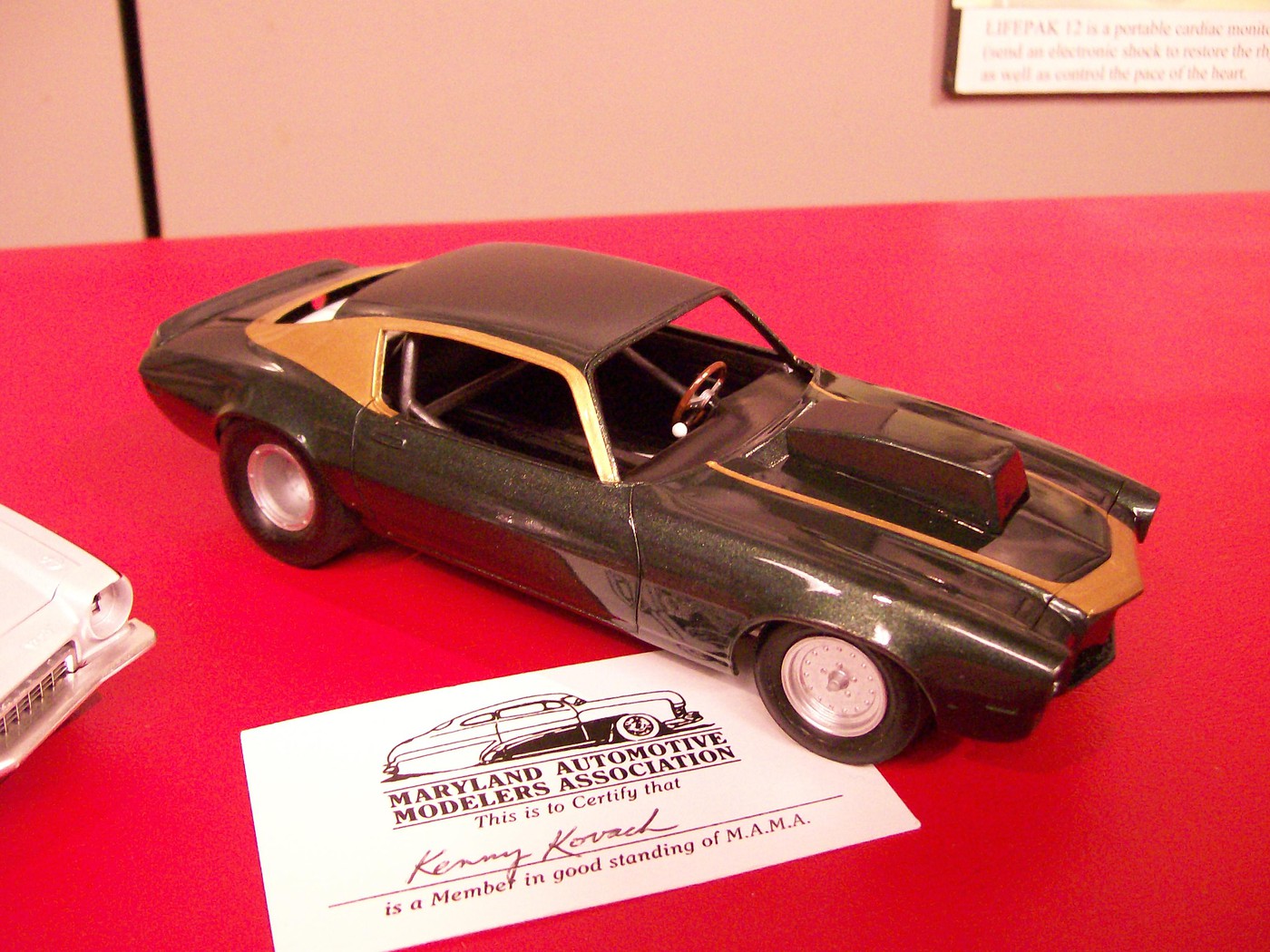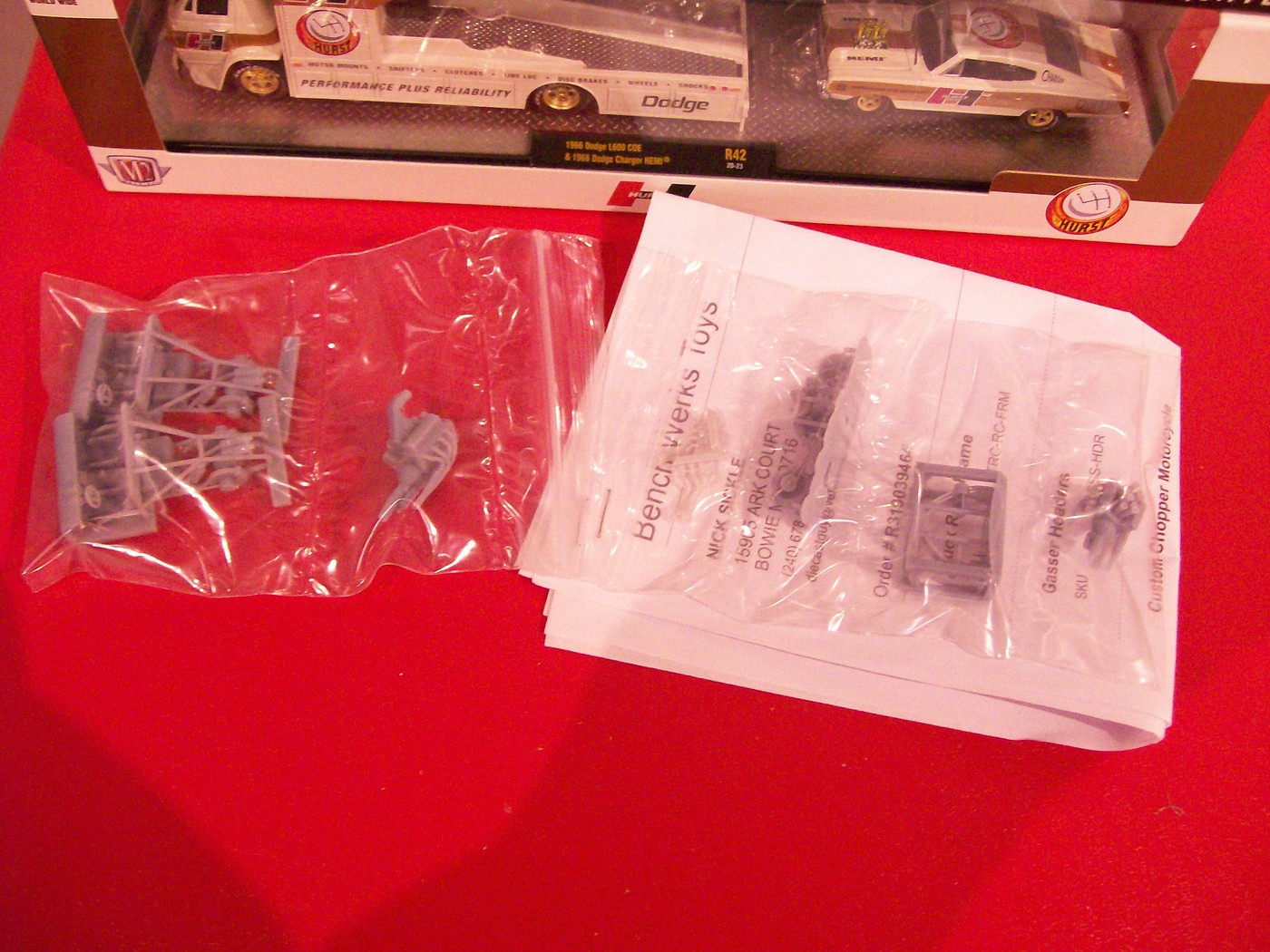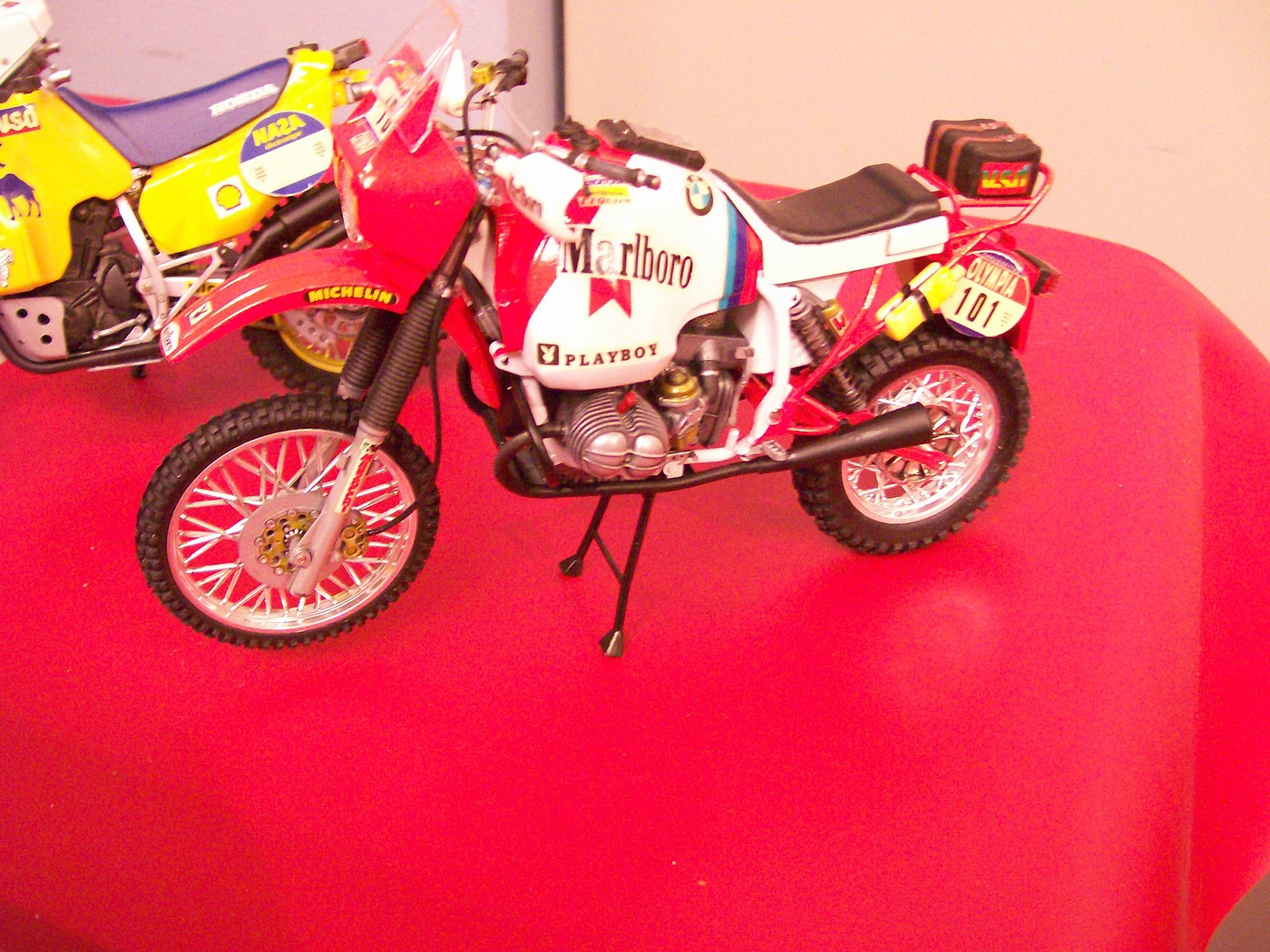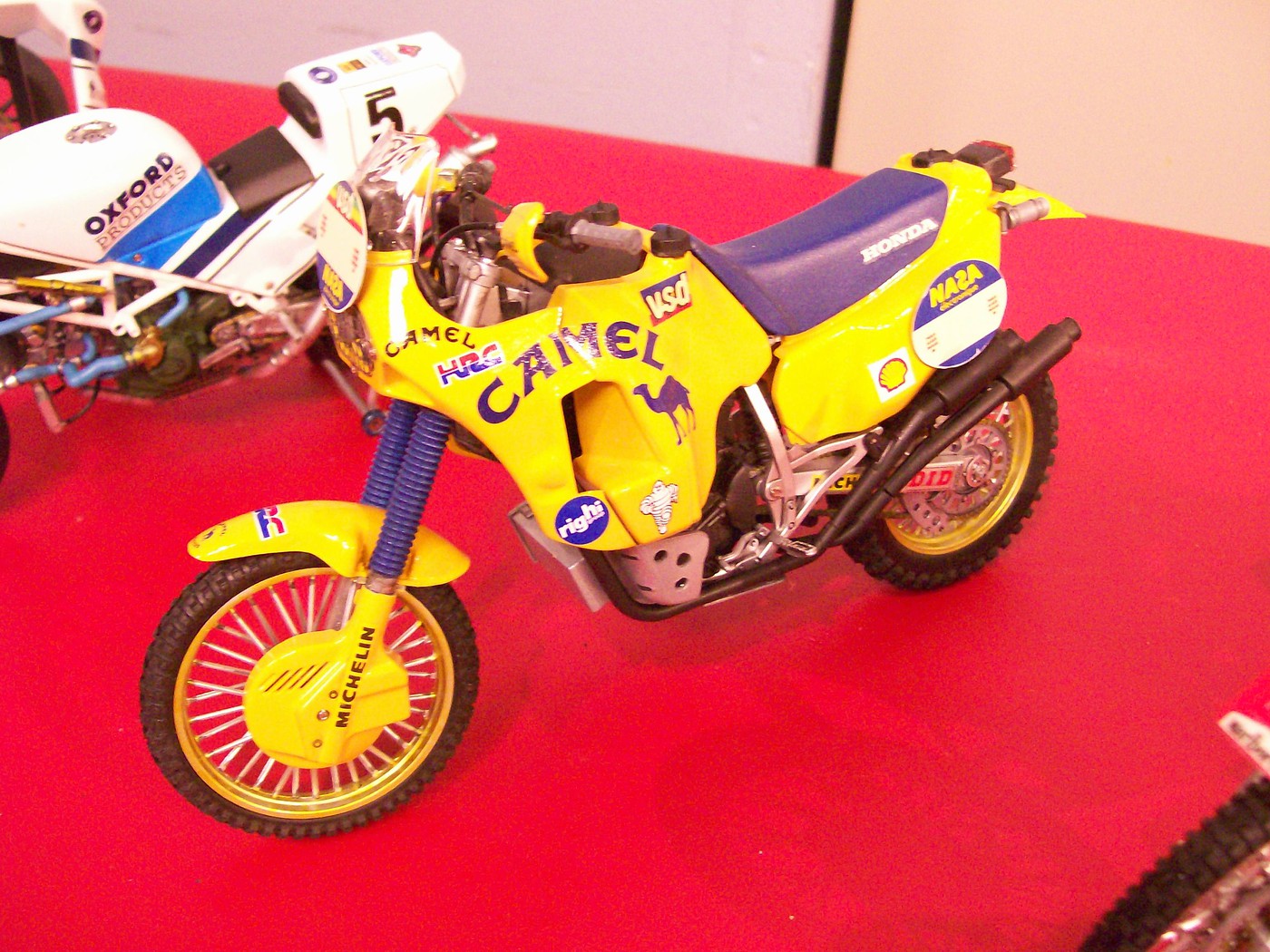 Hope you were lucky enough to have some green cookies for Saint Patrick's Day!