MAMA is sad to report that our good friend and founding member and past president of the Central Pennsylvania Model Car Club, Mike Tate passed away suddenly on May 25th from a heart attack suffered while being treated in the hospital for pneumonia complications.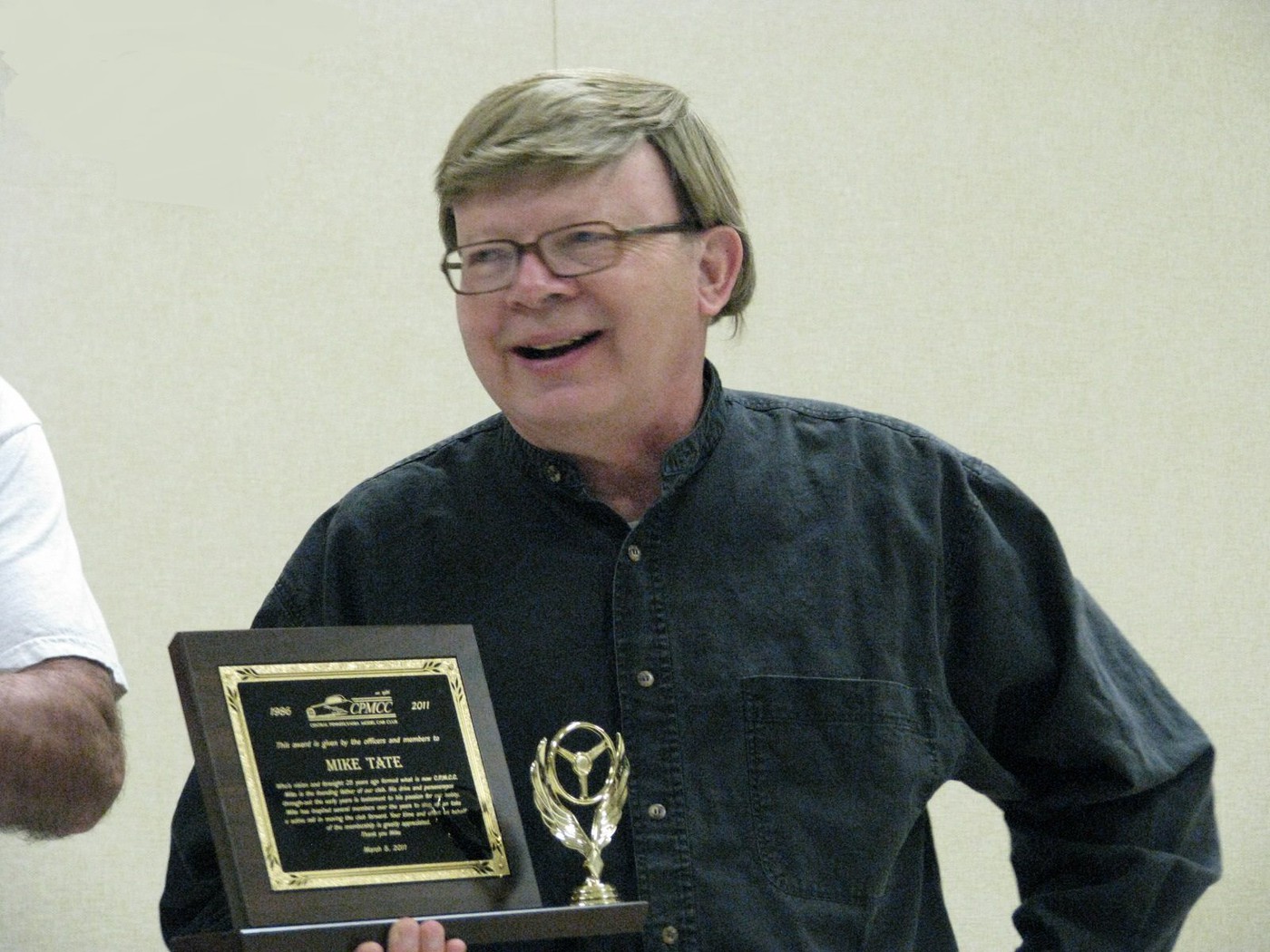 We'll see you at the July meeting!
to MAMA's Diner, the official home of the Maryland Automotive Modelers' Association (MAMA), where we serve entrees of fun, friendship, and model cars.
Scenes from our Mid-Atlantic NNL on 12 May 2018 at the Columbian Center in Severna Park, MD:
Before the show opened to the public we made sure that our cherished vendors would not go hungry.

Gofer Racing Decals was a prominent sponsor of our newly revived raffle, donating decals, gauge faces and panels, and pre-wired distributors for some of our lucky guests to win.

From the moment the doors opened Matt, Ed, and Mike were beseiged by enthusiastic modelers who couldn't wait to get in, display their models, and spend lots of money with our vendors.

We were proud to host a display from the Charm City Collectors Club whose focus is on collecting, modifying, and racing 1/64 scale diecast model cars.

Can you beleive this is 1/64th scale? Just look at the detail in those wheels and tires.

We also hosted a club display from the Richmond Automotive Modelers Society (RAMS) that filled nearly and entire eight-foot-long table. Here's a sampling of theire fine works.

The show hall was crowded like this the entire day with folks looking at model cars, talking about cars of all scales, and buying model cars from many happy vendors.

Our vendors had a steady stream of customers all day.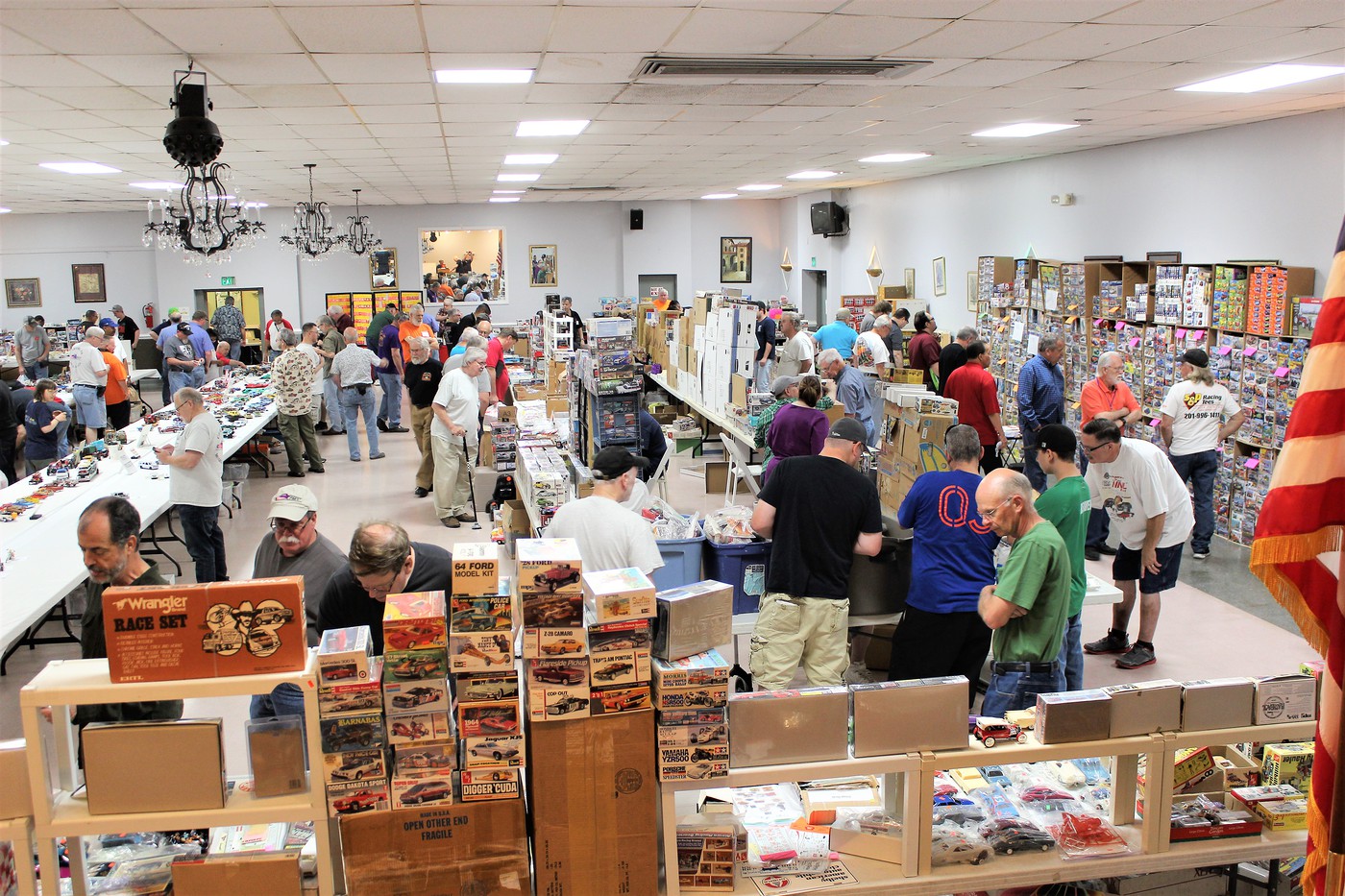 Our "Make and Take" feature turned out to be a much greater hit than we had even hoped for thanks to Mike Costic's efforts in promoting it to entrants as they came and in leading the builds with the participating kids and their parents. Thank you Mike for your caring approach to engaging those who will be the future of our hobby.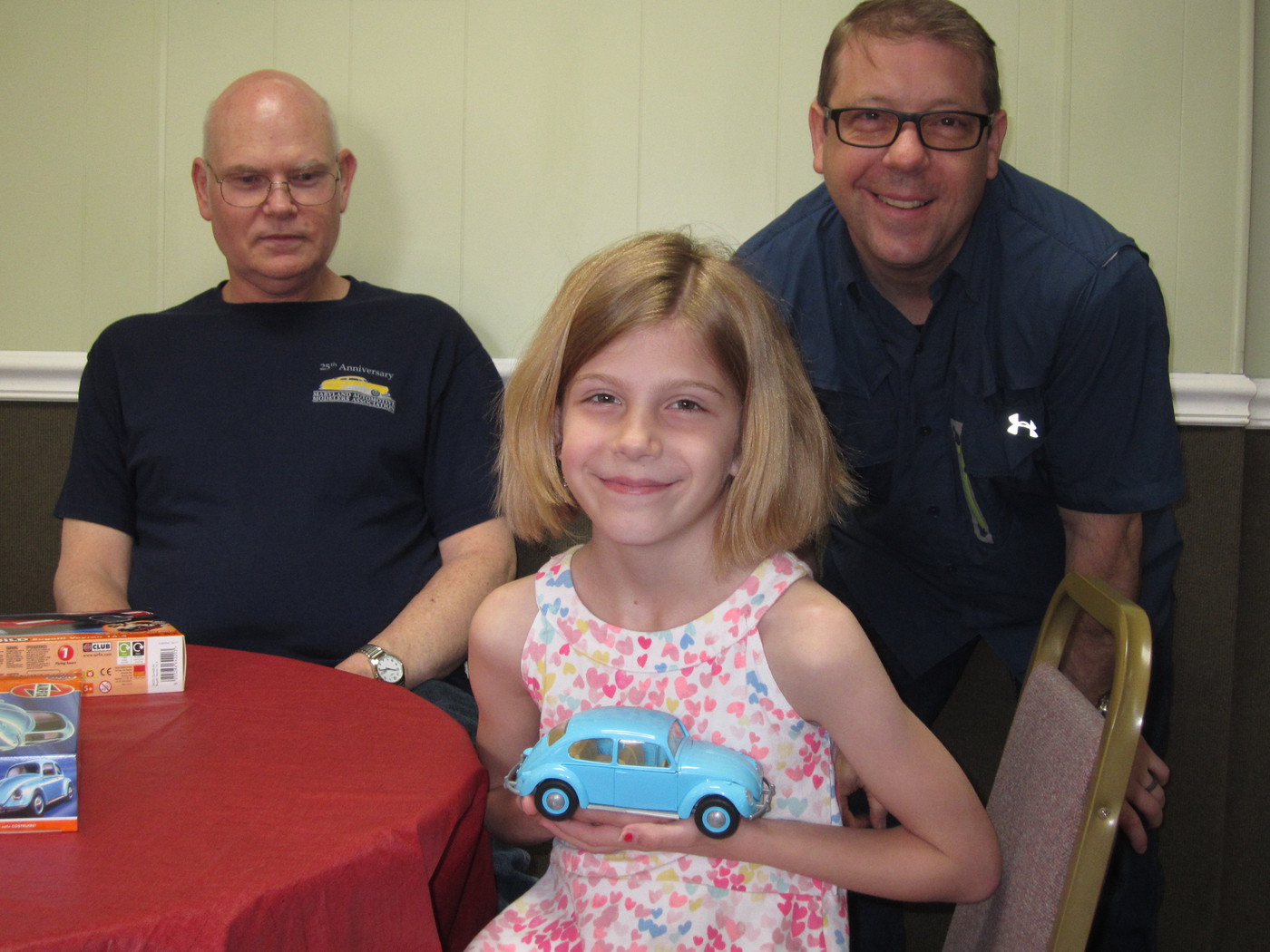 Now wait just a minute, this fella at the "Make and Take" table don't look like he's 12 years old or younger!.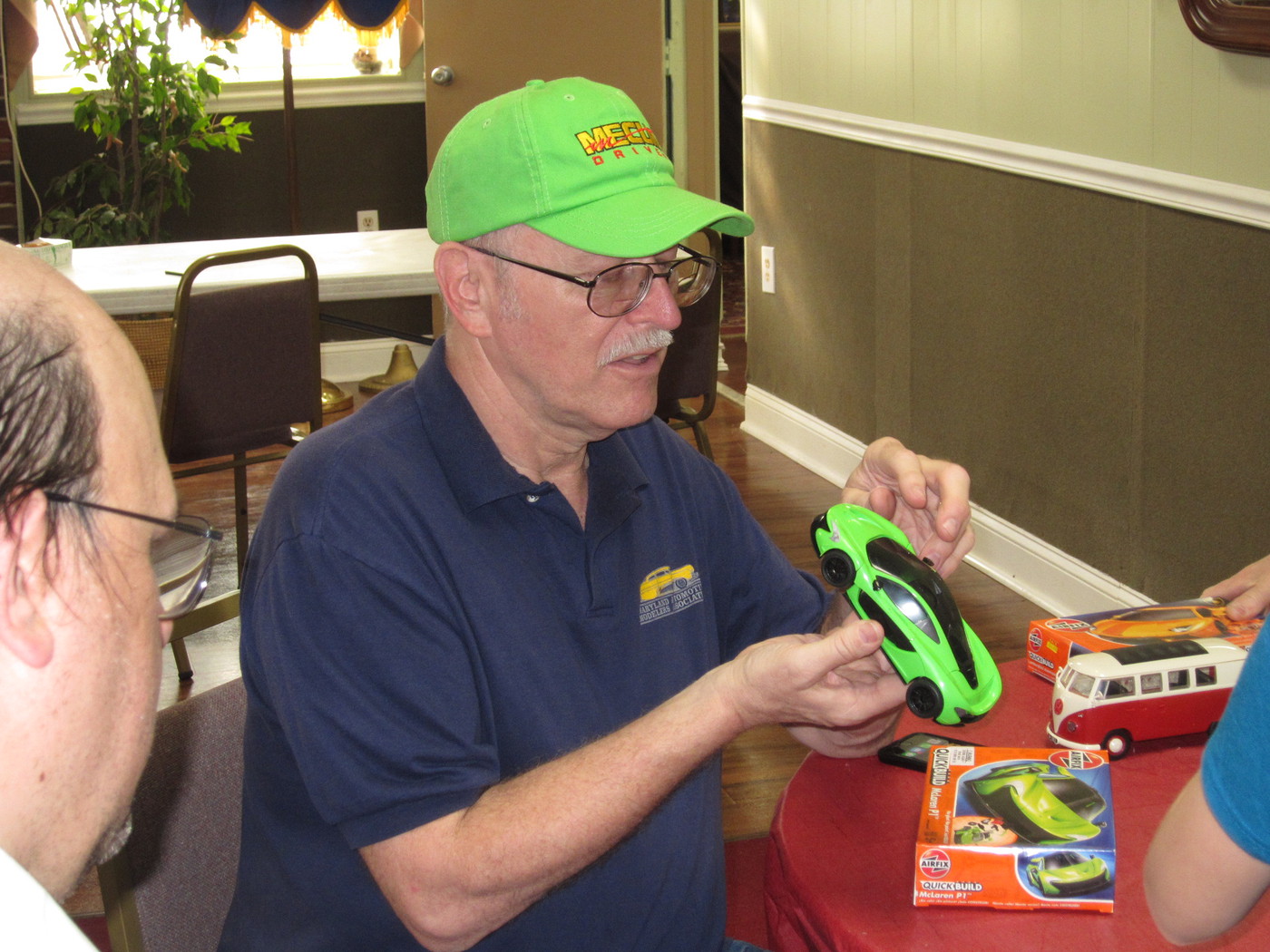 At the end of the day, a few folks took home some nicely crafted trophies thanks to our generous show sponsors.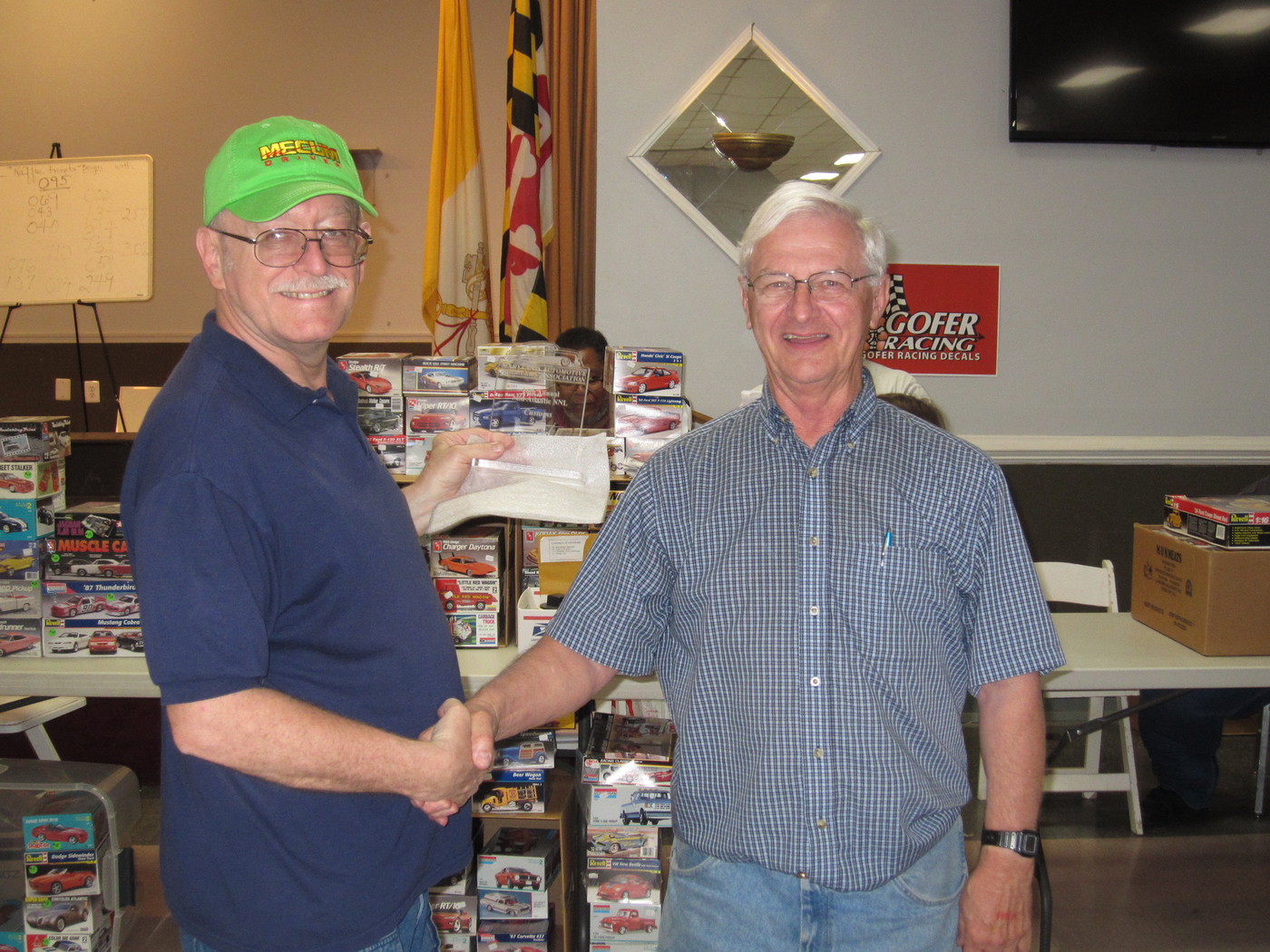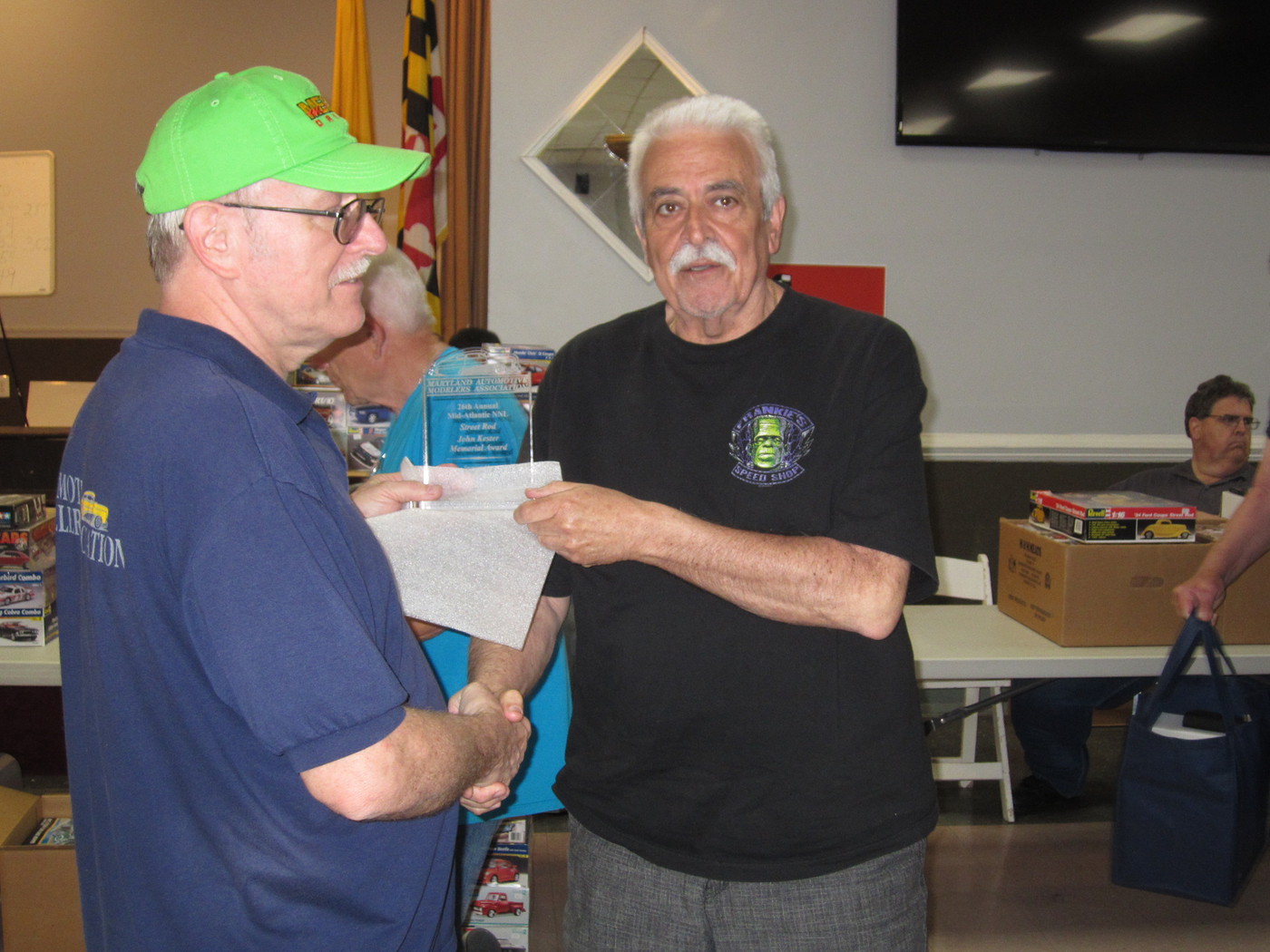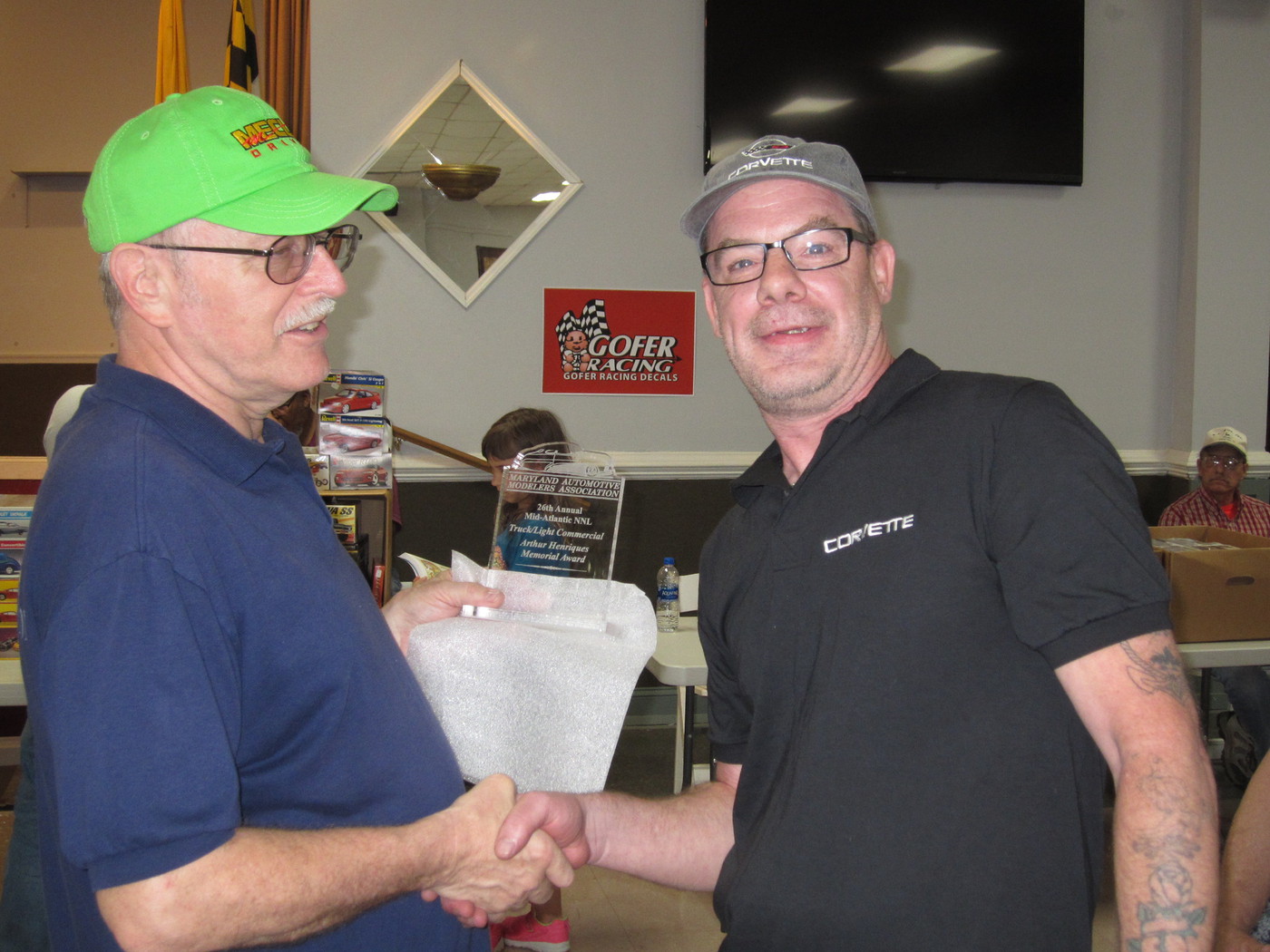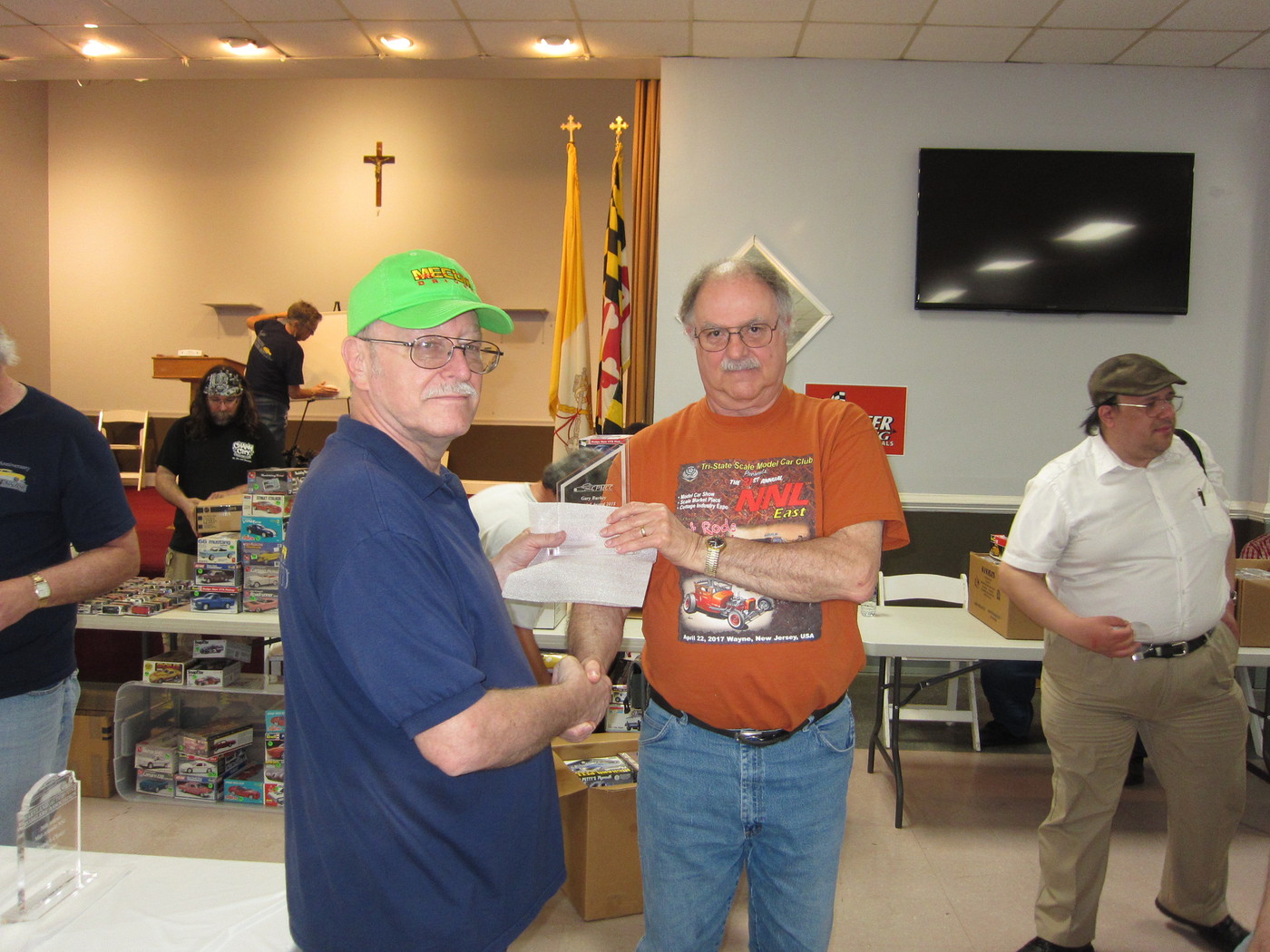 And so ends the tale of the 2018 edition of the Mid-Atlantic NNL model car show.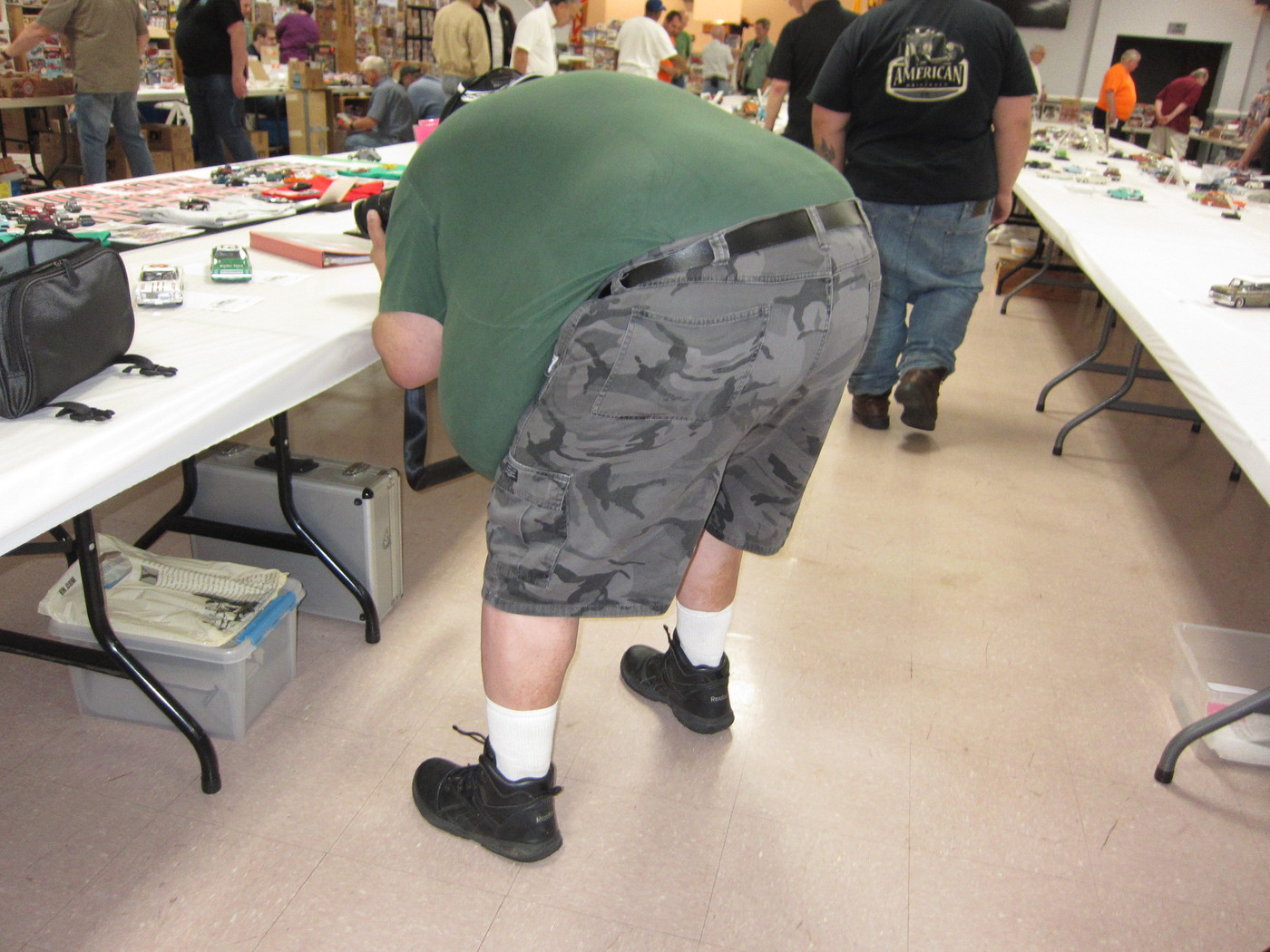 You can see more photos from the 2018 Mid-Atlantic NNL at:
http://partsbox.fotki.com/model-car-shows/2018-mid-atlantic-nnl/ and
http://mamaprez.fotki.com/model_car_shows_/25th-annual-mid-atl/