We'll see you at the July meeting!
We are planning to hold a fund-raising auction at our September meeting. The auction will help ensure that can continue to pay the rent at the Greenbelt Community Center.We're asking our members and friends to scour their collections and donate kits, aftermarket parts, and other model car related tools and parts.
to MAMA's Diner, the official home of the Maryland Automotive Modelers' Association (MAMA), where we serve entrees of fun, friendship, and model cars.
MAMA's current leadership team is:
President: Tim Powers
Vice-President: Dave Toups
Treasurer: Matt Guilfoyle
Newsletter Editor: Tim Sickle

Scenes from our June meeting:
Attendance seemed a little light for the June meeting, which is not surprising for this time of year. Car shows, family events, honey-do lists (any one else need to power-wash their house?) and more take priority over club meetings when the weather turns nice.
But none of that prevented our most intrepid members from using up lots of space on the display tables this month.

This is one of five models that Rich Wilson displayed and it is the first Lotus Europa kit that many of us have actually seen built.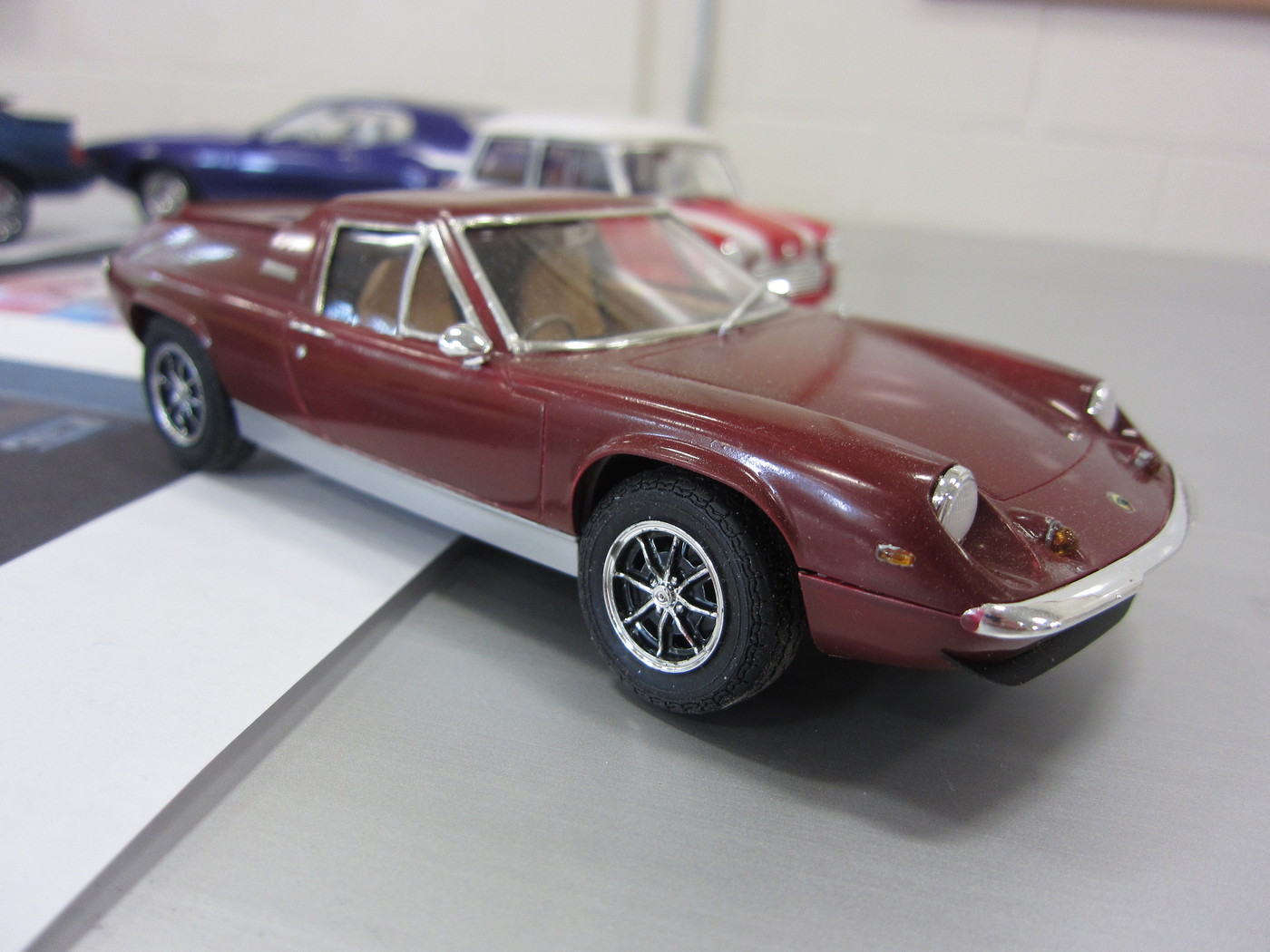 Rich also was happy to display a picture of his son David, who's recently returned home from an Army deployment, along with his daughter-in-law and grand daughters. Looks like it really was a Happy Father's Day for Rich.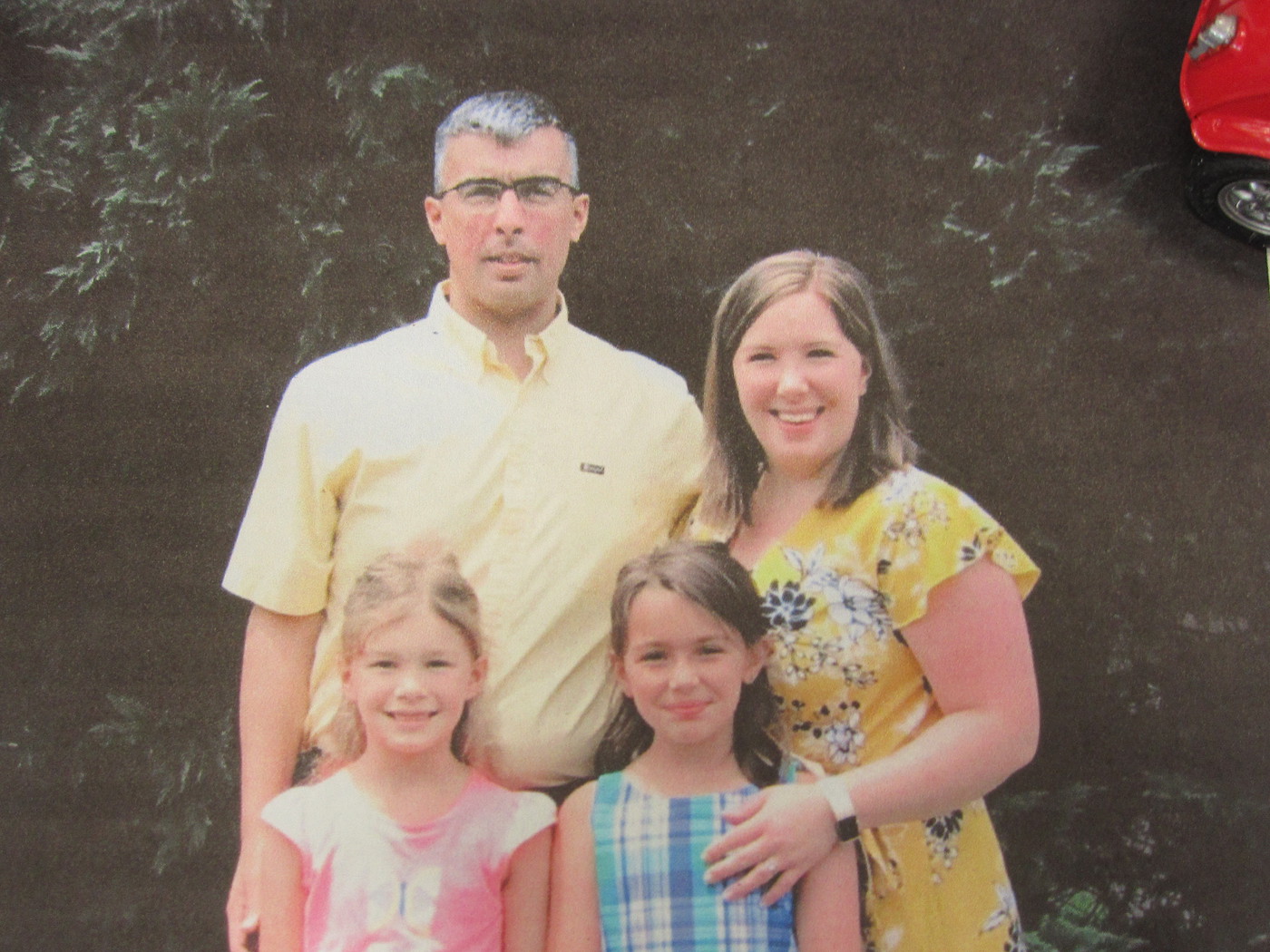 Club Treasurer Matt Guilfoyle scored this nicely built 1960 Buick at the Mid-Atlantic NNL a few short weeks ago to complement a convertible that he's had for years.

JC Reckner is starting in on some JoHan CometsHere's a Funny Car with a 6-cylinder street car to one side and potentially a drag racer to the other.

I didn't see who displayed this 1951 Chevy racer or the flat black 1953 pickup that was hauling it.

I didn't see who put this gasser out either.

Looks like Paul Lee is having thoughts of off-roading with this 1932 Five-Window. It was one of five that he showed this month.

Here's Rick looking awful guilty...

Leonard Harrod is at it again. This time he's going Pro on a Cadillac CTS-V Coupe. He started with an RC toy body and is scratchbuilding the entire chassis as usual.

Here's a collection of Pro Stock racers that were exhibited.

Brad displayed this figurine. It was painted by a modeler who is in his 80's.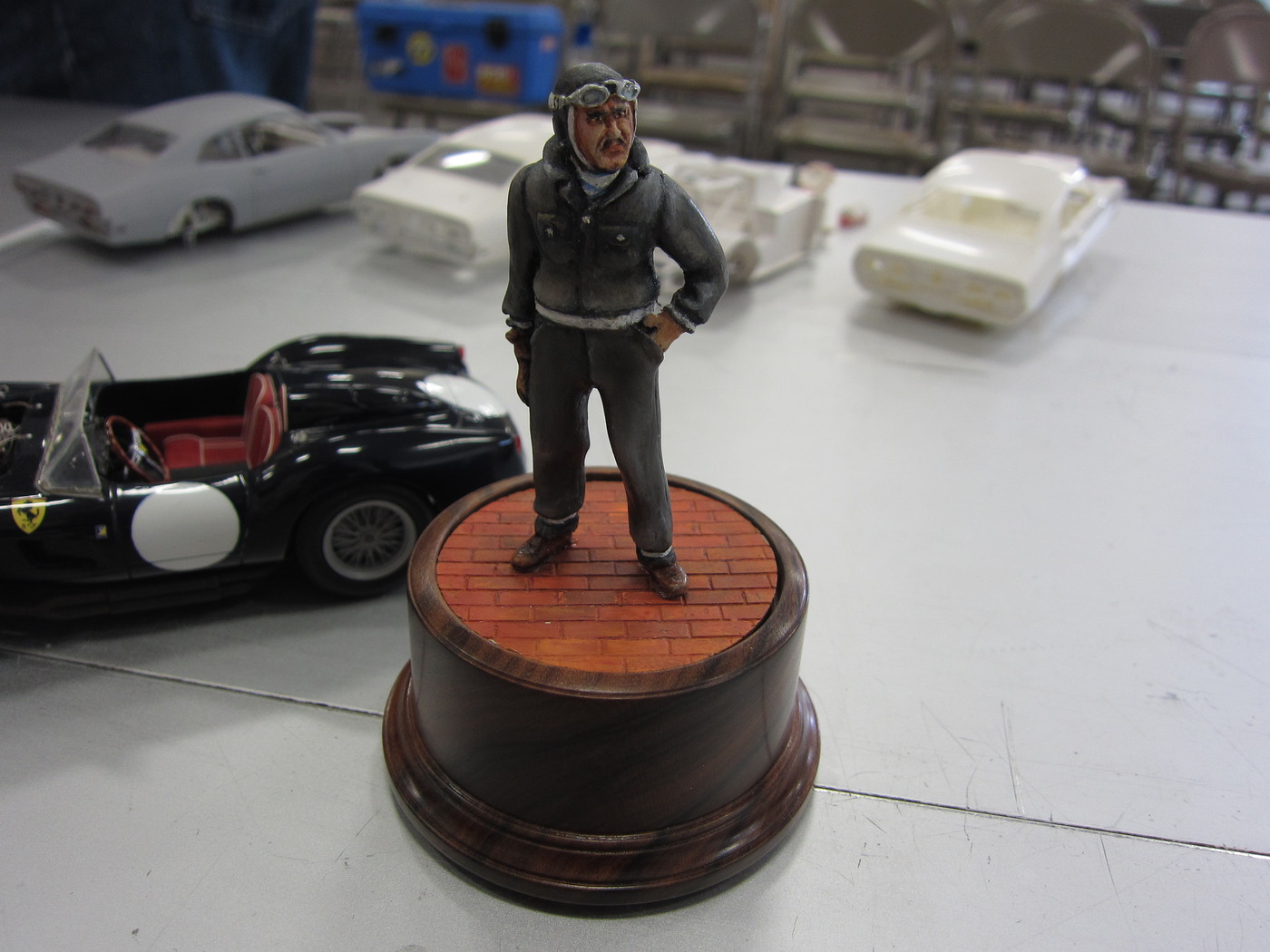 As always, there was non-stop shopping,milling around, and kibitzing about model cars.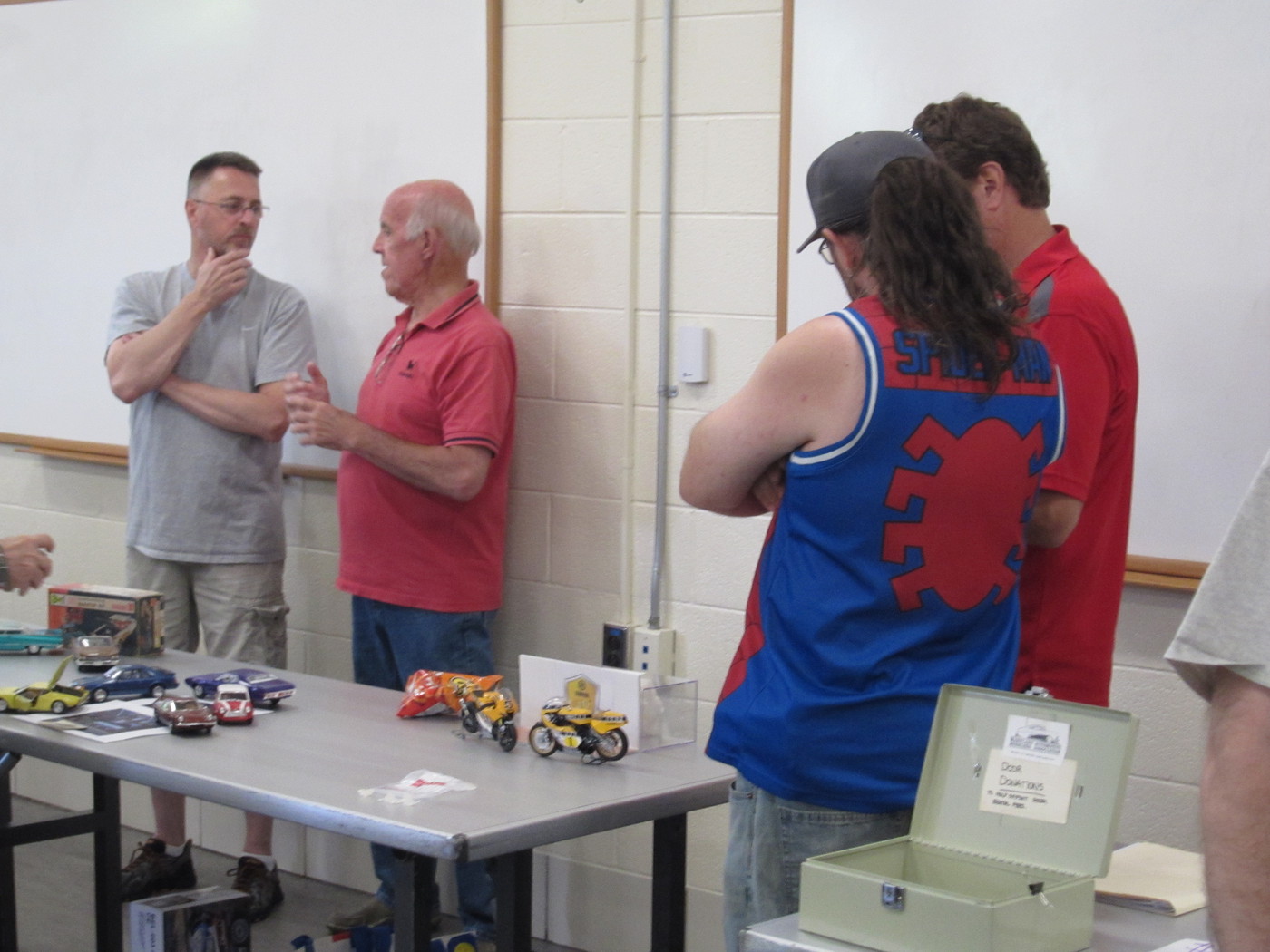 Steve Buter's Dodge A-100 had a good story behind. Read the upcoming July issue of our newsletter find out what happened when he first started to build it.

Steve reacts to Matt with an incredulous expression like most everyone else does.

Here's one of two outstanding Yamaha motorcycles displayed by Tom Jerow.

Newsletter Editor Tim "PoP" Sickle models his Pontiac themed shirt.

There were some very nice goodies to be had on the raffle table.

Matt served up another heap of good cookies.

You can see a LOT more photos of our March meeting at:
https://partsbox.fotki.com/model-car-shows/2019-june-mama-meeting/