Reminder: The November meeting will be our annual Toys-for-Tots collection meeting. Please bring all the toys you can to help make this Christmas a little better for underprivileged girls and boys. We had a terrific outpouring of donations last year; let's make this year's donations even greater. Please keep in mind that toys and games which do not require electricity (batteries or AC) are preferable.
to MAMA's Diner, the official home of the Maryland Automotive Modelers' Association (MAMA), where we serve entrees of fun, friendship, and model cars.
MAMA's current leadership team is:
President: Tim Powers
Vice-President: Dave Toups
Treasurer: Matt Guilfoyle
Newsletter Editor: Tim Sickle

Scenes from our October meeting:
As usual, a few members arrived early to help set up tables and chairs for our meeting.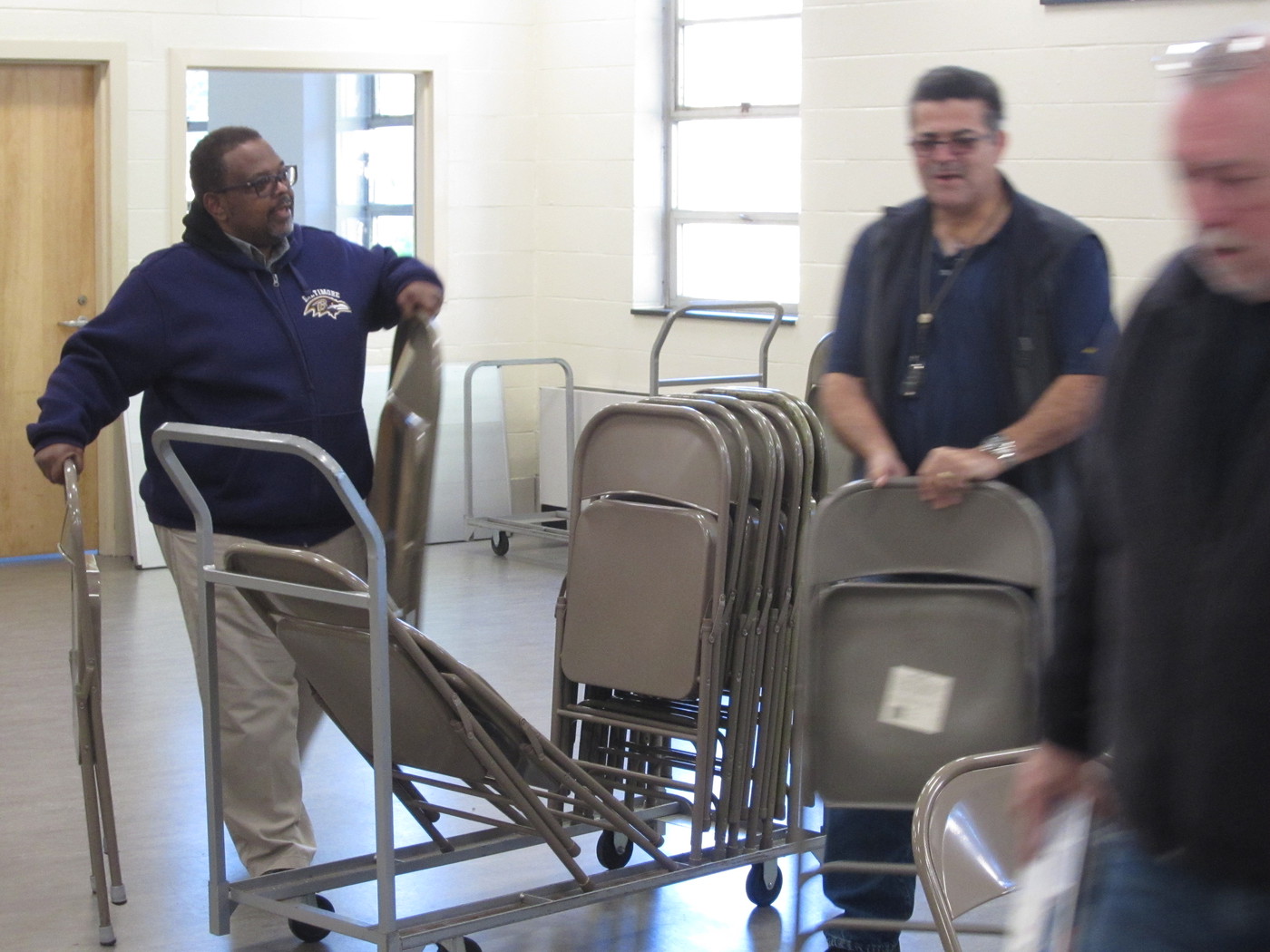 Tom Faletti displayed this 1920's Frontenac racer and driver figure.

Brad is launching a new Chevrolet Monza road-racer build.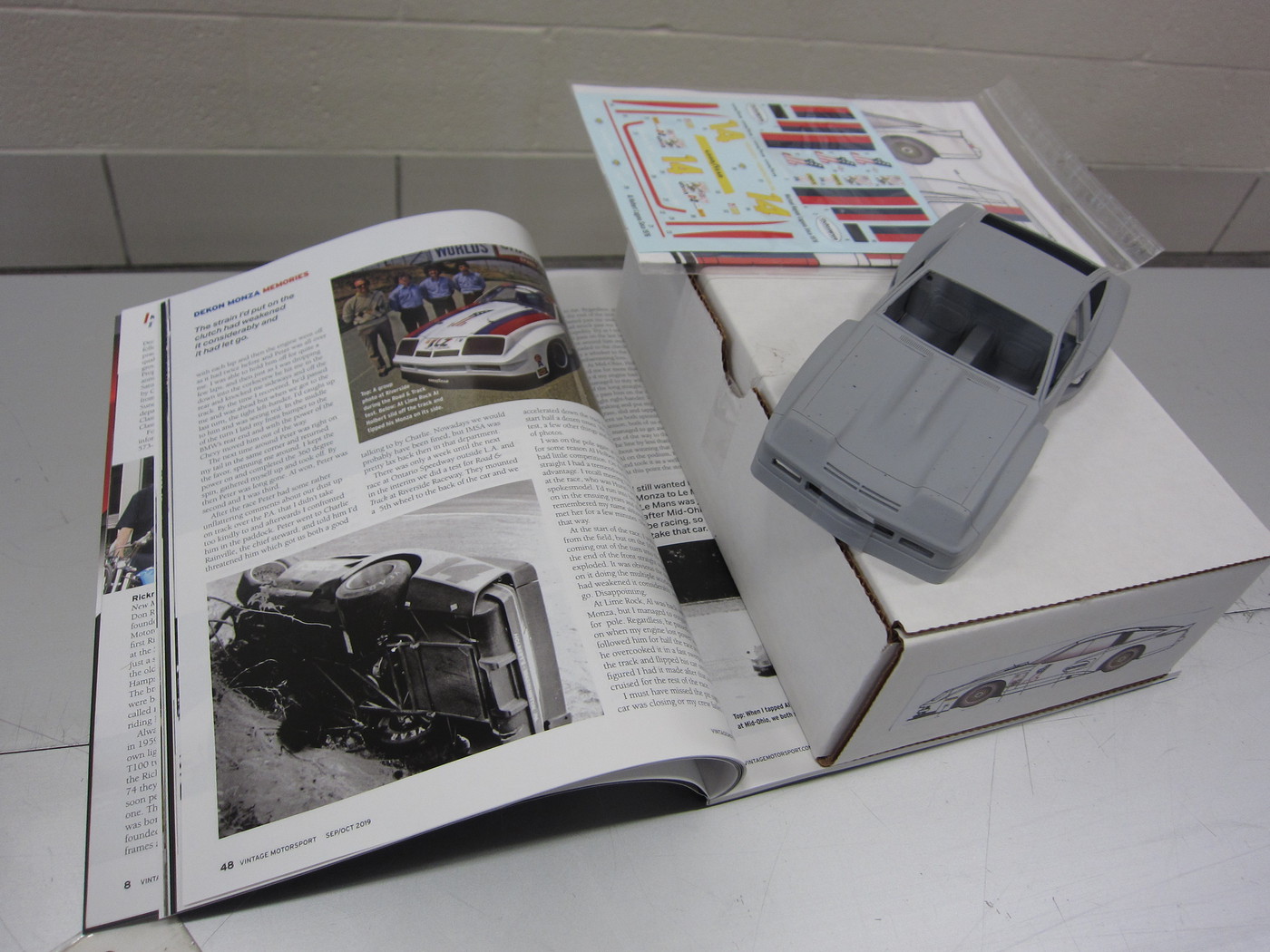 Rich Wilson has kept busy this past month buiding this sextet of model cars from across sevral marques.

This 1966 Buick Wildcat was Pro-Streeted and featured a good-looking set of slotted wheels..

Here's a vibrantly colored 1953 Ford F-100 pickup.

This wild pair of racers took center stage on the display table.

Did you know that Don Holthaus is still casting resin? Before you get too excited: he's just doing a few limited edition items which currently includes a 1957 Pontiac Sedan Delivery and this 1956 Merchero. If you want to get the full scoop on what Don is up to, you'll have to email him at modelhaus47@gmail.com.

Howdy Hoffman displayed this set of Mopars.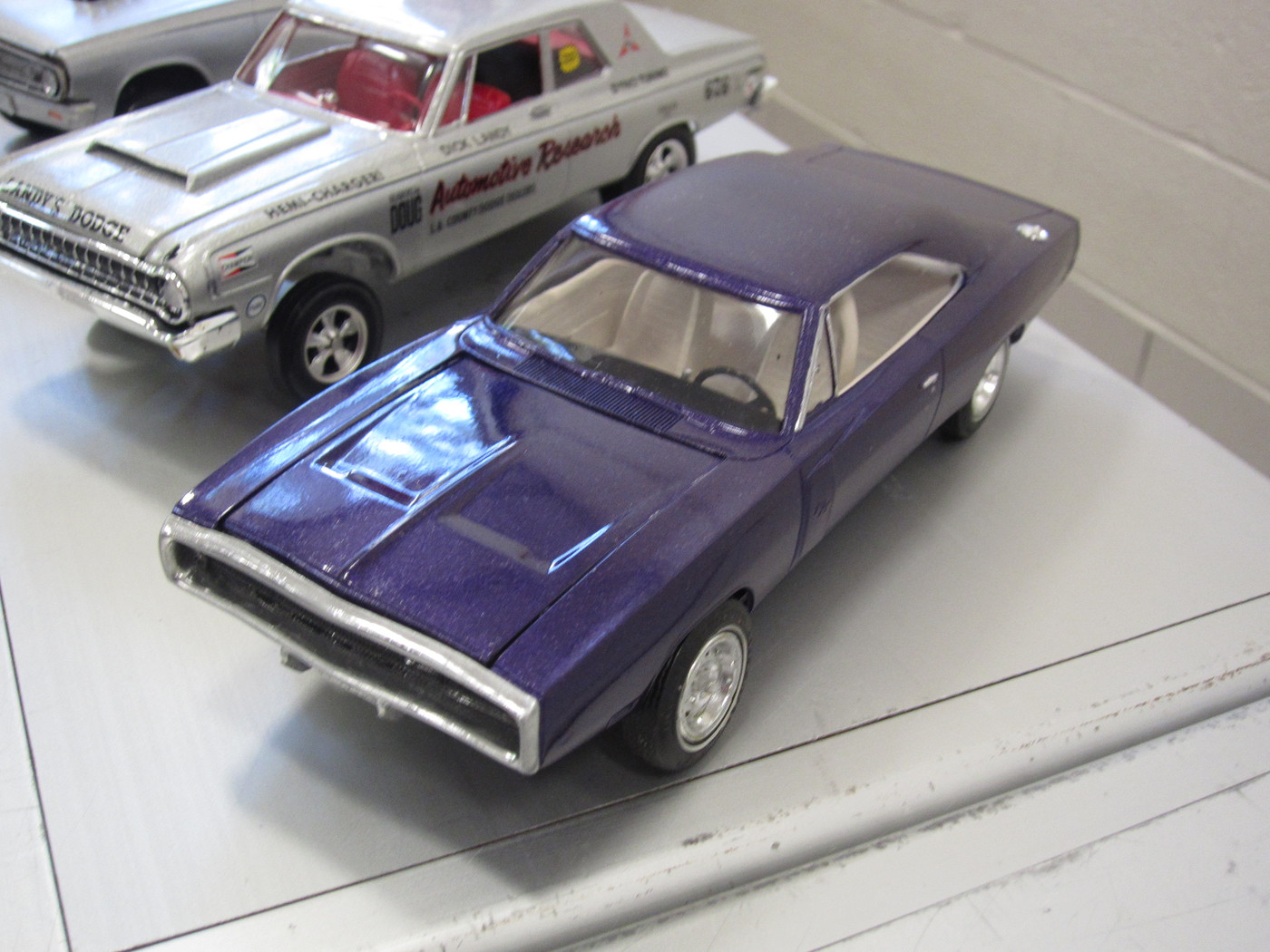 Don't forget we still have plenty of club stickers to sell. I recently bought four of them to give to a cool food truck company that puts stickers on the underside of their trucks' canopies.

Dave Schmitt displayed this custom 1947 Chevy Aero Sedan from a Galaxie Models kit and a 1937 4-door Cord built from an All-American Resin body with parts from a Monogram donor kit.

Please remember to display your name card with your models. Unfortunately, I didn't see who displayed this nice Pro-Streeted 1969 Ford Torino Cobra.

Sadly, I didn't see who displayed this good-looking pair of Willys Gassers, either.

Steve Autry is just getting started on this custom Chevy from the Tri-Five era. Maybe we'll see it finished in time to compete in the Tri-Five class of the next Mid-Atlantic NNL in May 2020?

Along the back edge of the display table were three Mustangs and a Cougar.

Matt showed some of the great resin products he brought home from the 40th and Final NNL in Toledo.

Again, no names near the models and didn't see who put them out or took them up.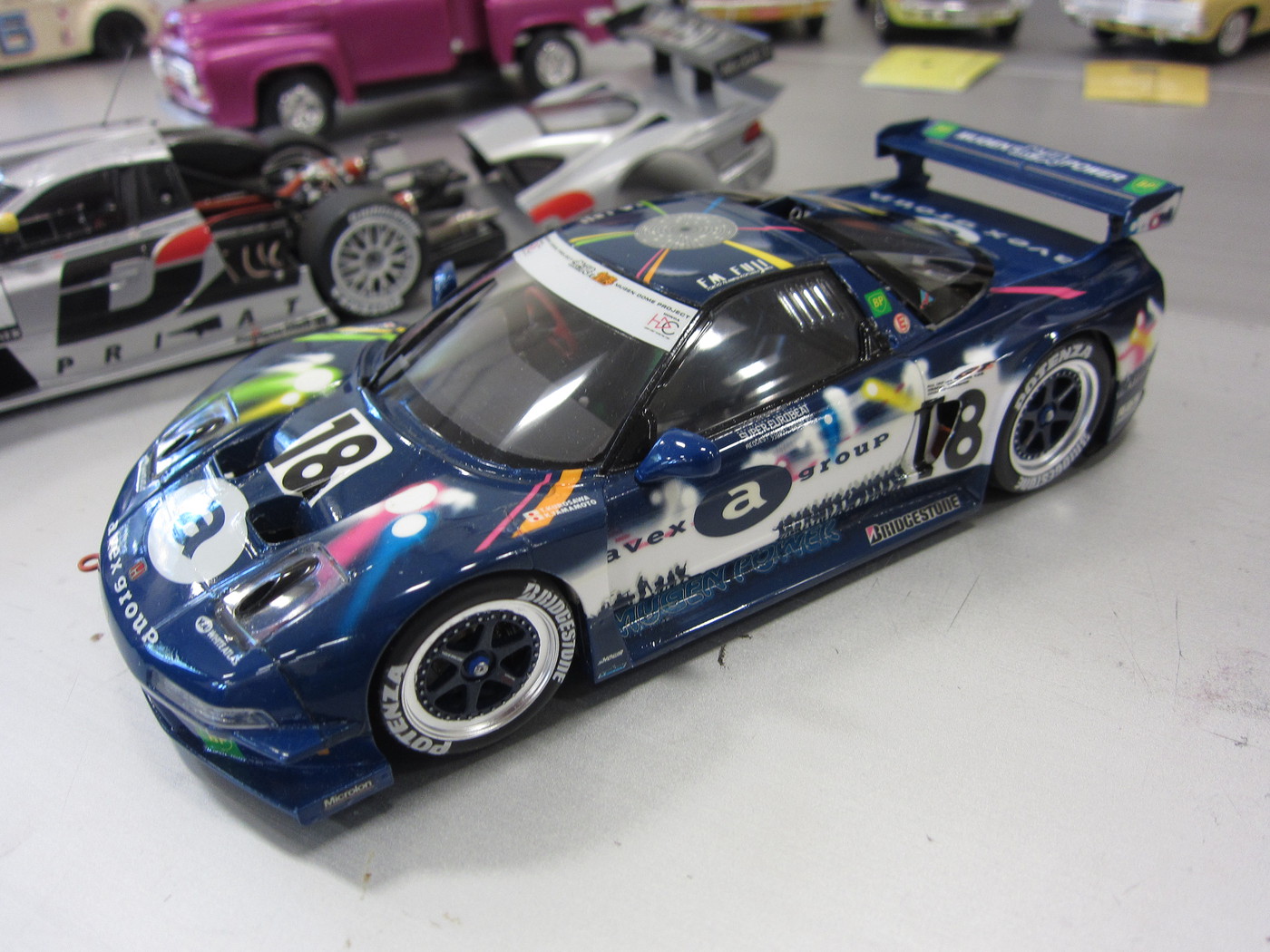 Mal Douglas is at it again! Here he's starting into his latest Fiat Topolino gasser.

Steve Buter displayed this Chevy salvage truck and showed a modified Monkee Mobile in the Pontiacs on Parade display..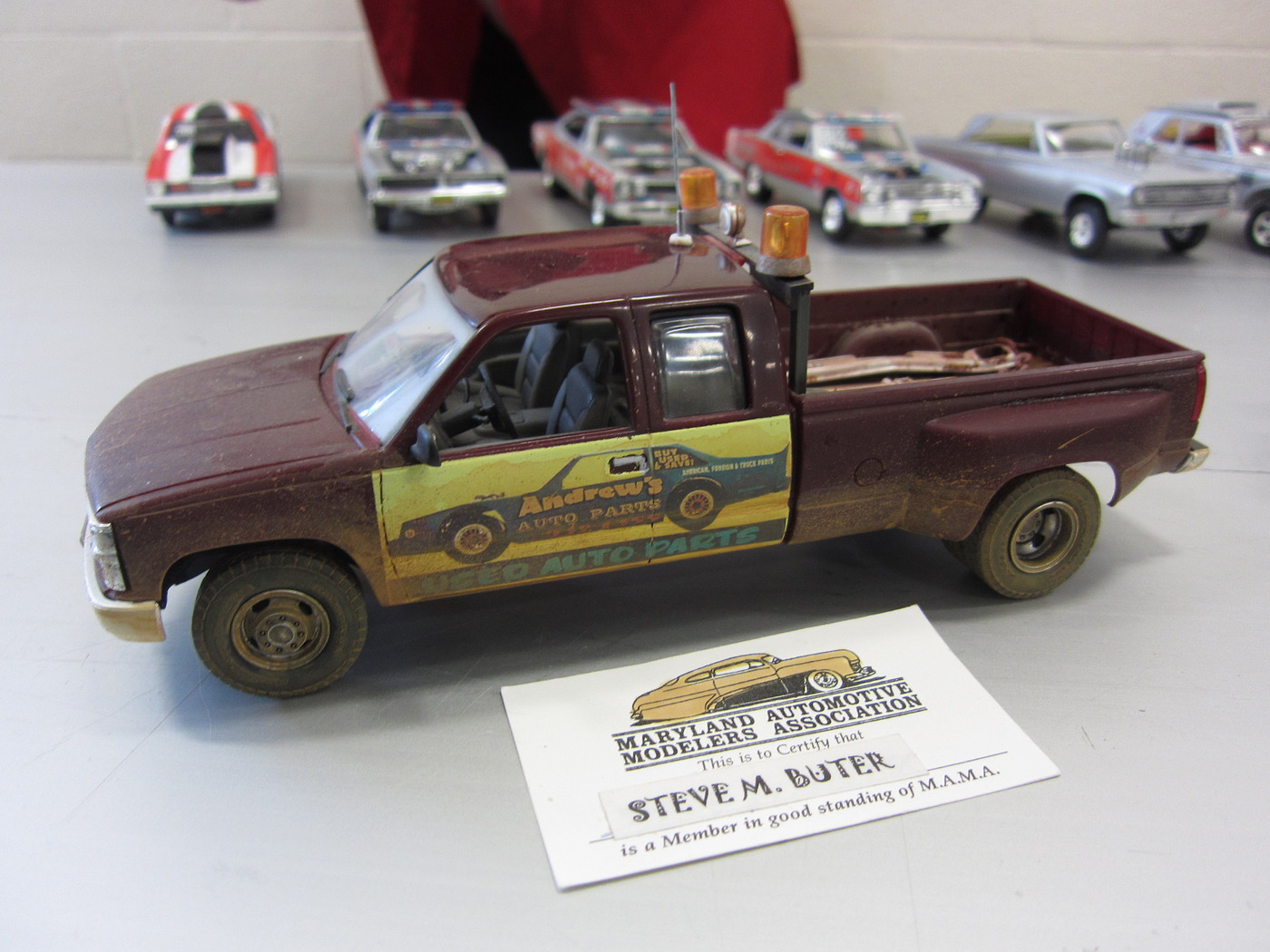 Steve Autry checks out the latest offerings from the Replica and Minitatures Company of Maryland.

Paul Lee has been busy building again this month.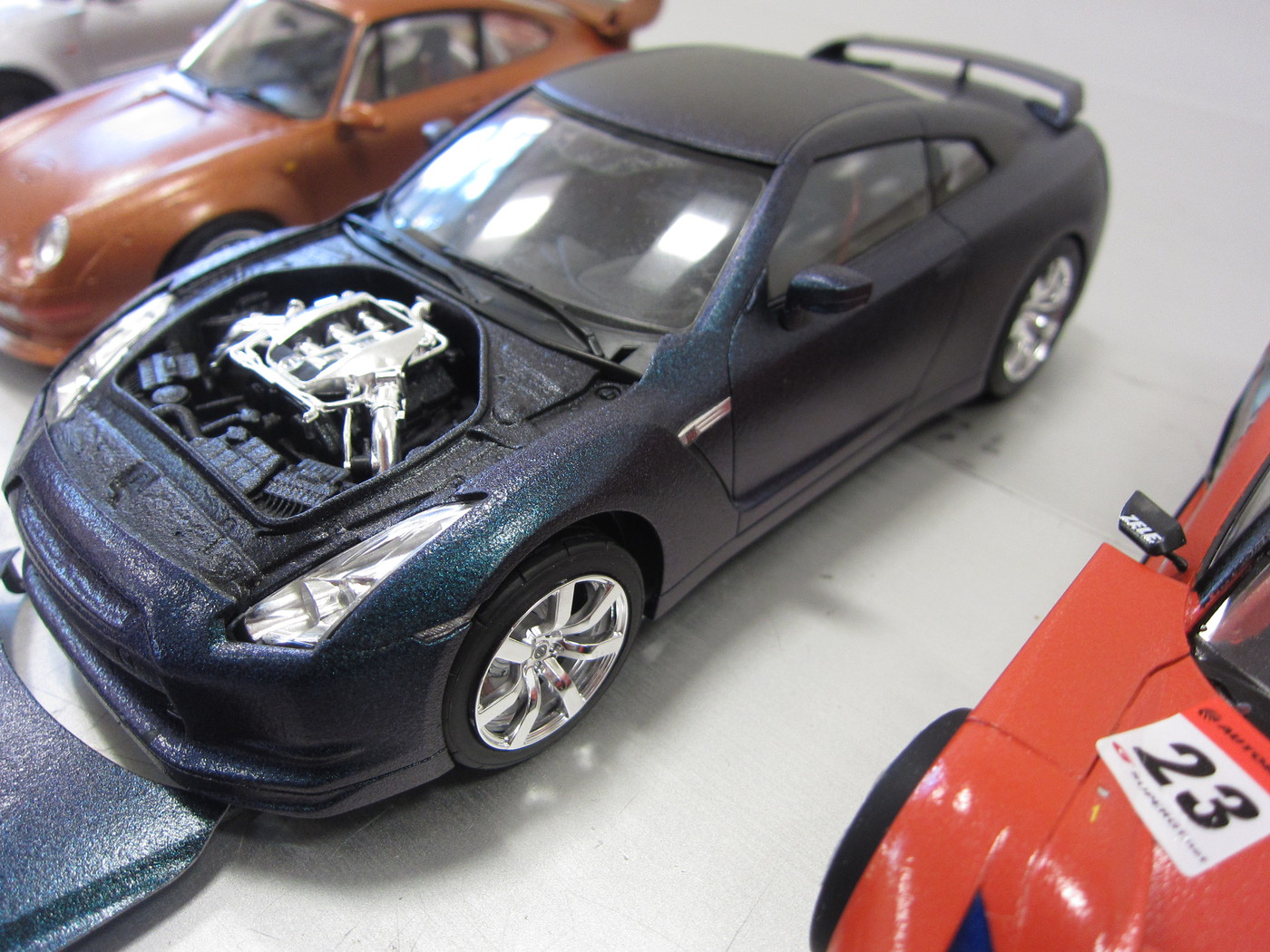 Marcos Cruz displayed this replica of the supposed 1969 Ford Mustang Boss 429 from the 2014 movie, "John Wick" starring Keanu Reeves. Certain visual clues, such as the Mach 1 hood scoop, have led many to doubt the authenticy of the movie character's Boss 429 claim.

There was plenty of stuff for sale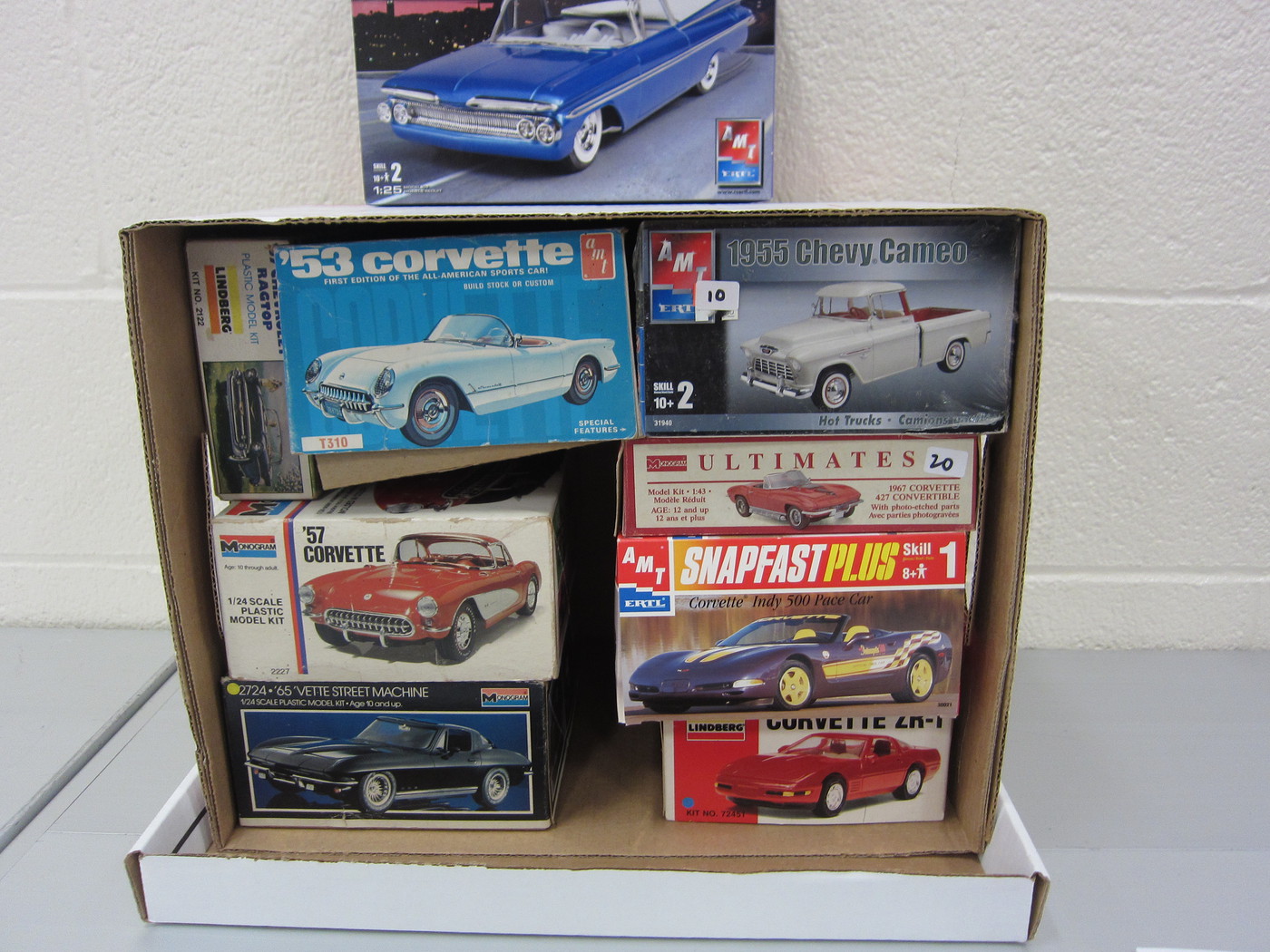 This motorcycle and anime character added a bright splash of color to the display table.

As usual we were blessed to have many desirable goodies on the raffle table.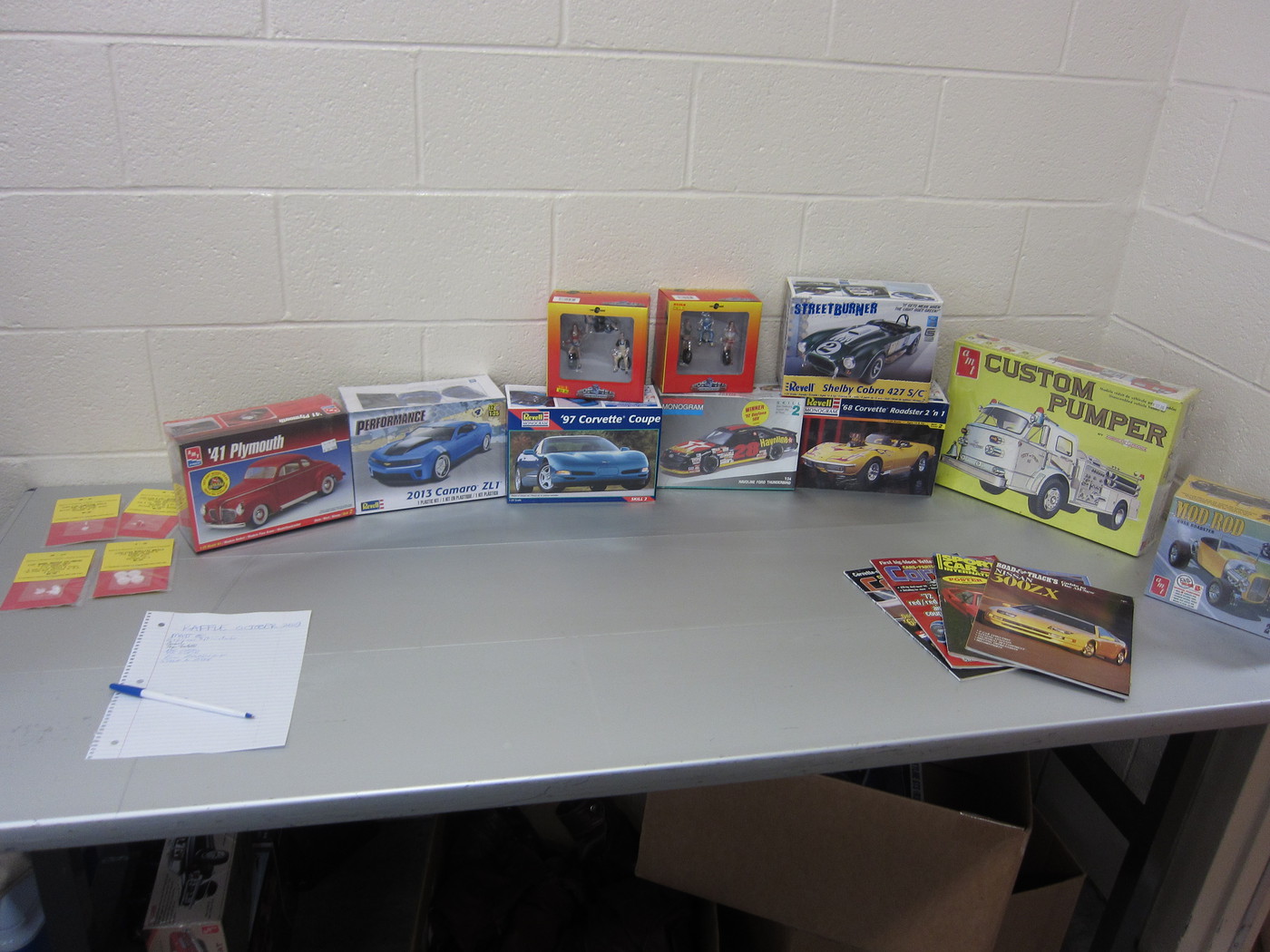 Dave Schmitt displayed some of the well-earned awards he's taken home lately, as well as the highly detailed and skillfully built models that merited them.

Naturally, there was lots of car and model talk going on..

And we had cookies! Thanks Matt!

You can see more photos of this month's meeting at:
https://public.fotki.com/partsbox/model-car-shows/2019-october-mama-m/