MAMA is 35 years old!
to MAMA's Diner, the official home of the Maryland Automotive Modelers' Association (MAMA), where we serve entrees of fun, friendship, and model cars.
MAMA's current leadership team is:
President: Tim Powers
Vice-President: Dave Toups
Treasurer: Matt Guilfoyle
Newsletter Editor: Tim Sickle

Notes from the MAMA President:
Wow. Thirty-Five years. Wow. I still remember the January 1988 model car contest that Norman Veber ran in conjunction with the Motor Trend International Auto Show in the Baltimore City Convention Center and Festival Hall (at Charles and Pratt streets). It was at this contest that I first saw, in-person, models that I'd only read about in Scale Auto Enthusiast magazine. And they were built by people of national notoriety whom I never thought I'd ever get to meet, let alone hang out with and befriend. It was also at this contest that Norman collected a list of names of model car builders who thought they might be interested in forming a club. The following September, the first meeting of the as yet unnamend group of Baltimore Area Model Car Builders convened. One of the first orders of business was to select our official name and by that December, we were MAMA. Along the way we elected the first cadre of club officials and established our one long-standing rule: no dues. Well, actually no dues unless the combined monthly raffle take and door donations ever become insufficient to cover the clubs operating cost (room rent) on a recurring basis - and to-date, we've never had that happen.
Over the years a lot has gone on, but we've always kept intact the same basic tenet of the club being for fun only. We shared some great times. I still think of the stories from club road trips to the Ohio NNL, especially from those early days.
We've also shared some losses. While those members who have passed on can never be brought back or replaced, we have gained new members over the years, made new friends, and had new viewpoints injected into our meeting conversations and activities. Througout it all, I have been proud and priviledged to know every member of MAMA: Those who've passed on, moved away, lost interest, just visitied, stayed with us, and joined since the start. I cannot imagine my life without each one of you. Happy 35th Anniversary, MAMA.
Please continue to keep the people of the Ukraine in your thoughts and prayers as Russia's senseless war on them drags on.
August Meeting Photos:
For those members who cannot make it to a meeting in person for whatever reason, we mainatin the psuedo-virtual aspect of the web site. Any one who wants to is encouraged and welcomed to send in photos of their builds, so if we can't see you and your model cars in person at meetings, we still want to see photos of your projects here on the site. Please keep those photos and descriptions coming. Remember to send them in by the third Saturday each month.
Ken Shanks sent in the following photos of his replica of the Black Beauty from the 1960s television series, "The Green Hornet." Just as Batman had his Batmobile, the Green Hornet had the Black Beauty, which was a Dean Jeffries modified 1966 Chrysler Imperial. Ken used Jimmy Flintstone's very complete 1:25 scale resin and 3D printed kit. The only additions he made to the kit are the Model Car Garage simulated vinyl top and the Pegasus vinyl transfer red walls, which he added for contrast.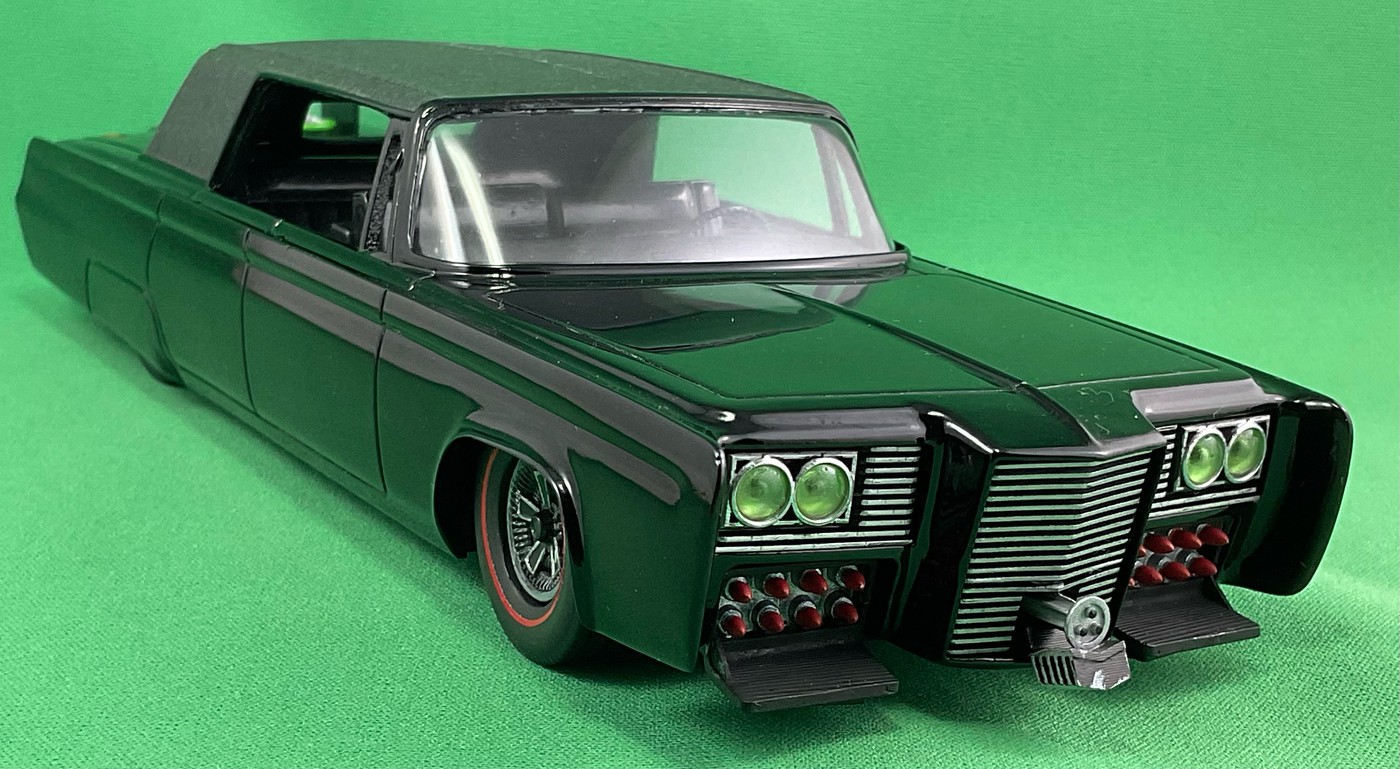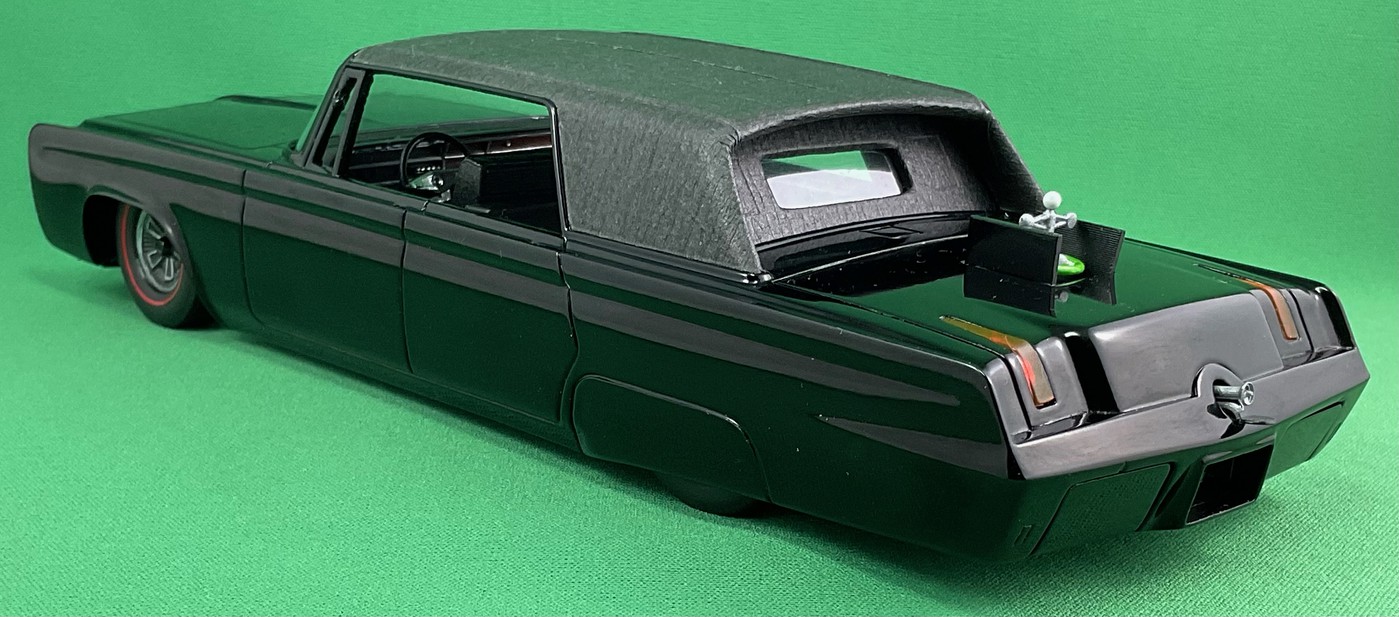 Scenes from the meeting:
The big highlight of our 35th Anniversary meeting was a special presentation by Lyle Willits to our club founder, Norman Veber. Lyle presented Norman with a 1/25 scale model of our club's mascot, a yellow and black chopped 1949 Mercury custom in appreciation for starting the club way back in 1988 and giving us all a very enjoyable social outlet for what is normally a rather solitary hobby.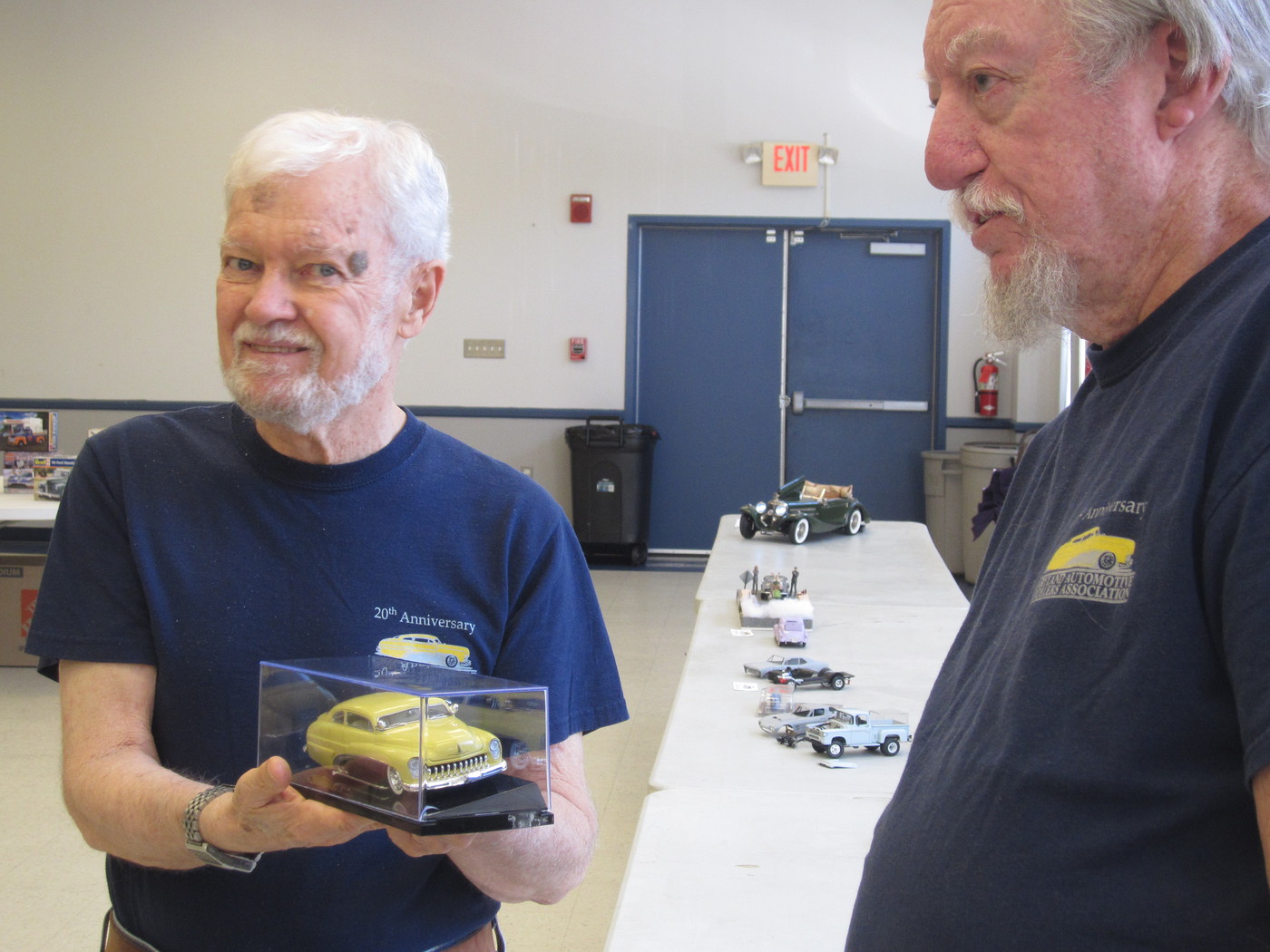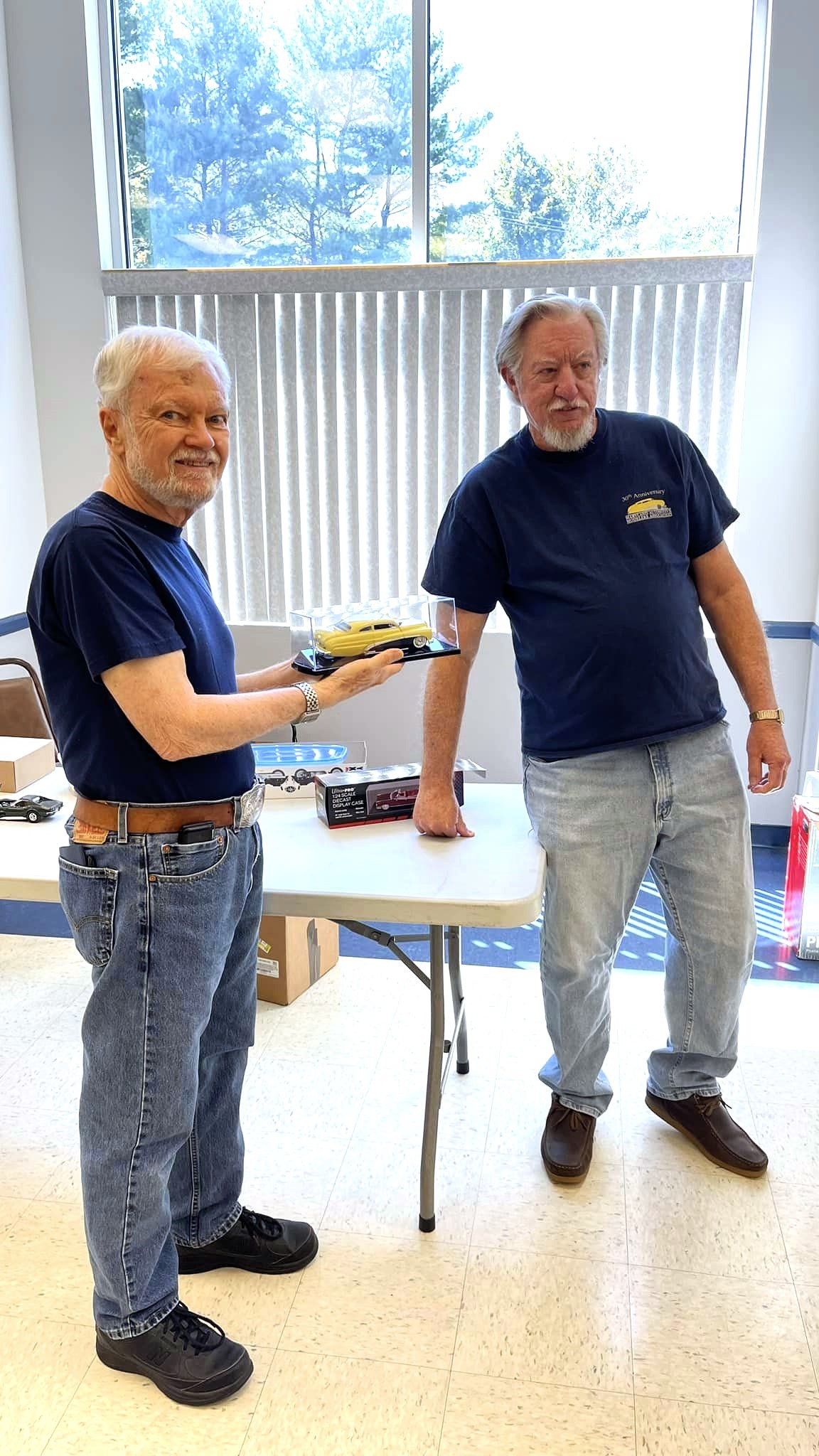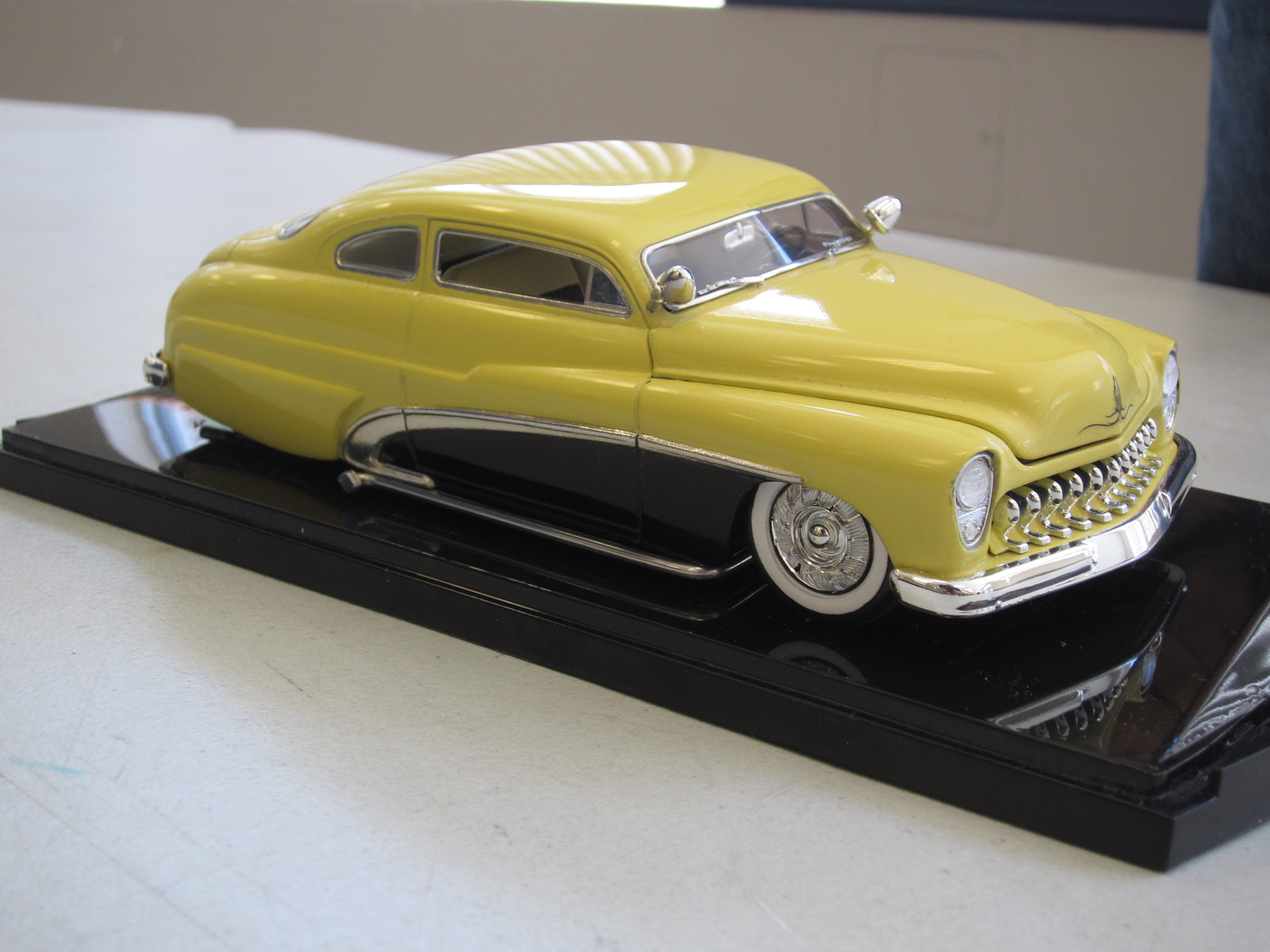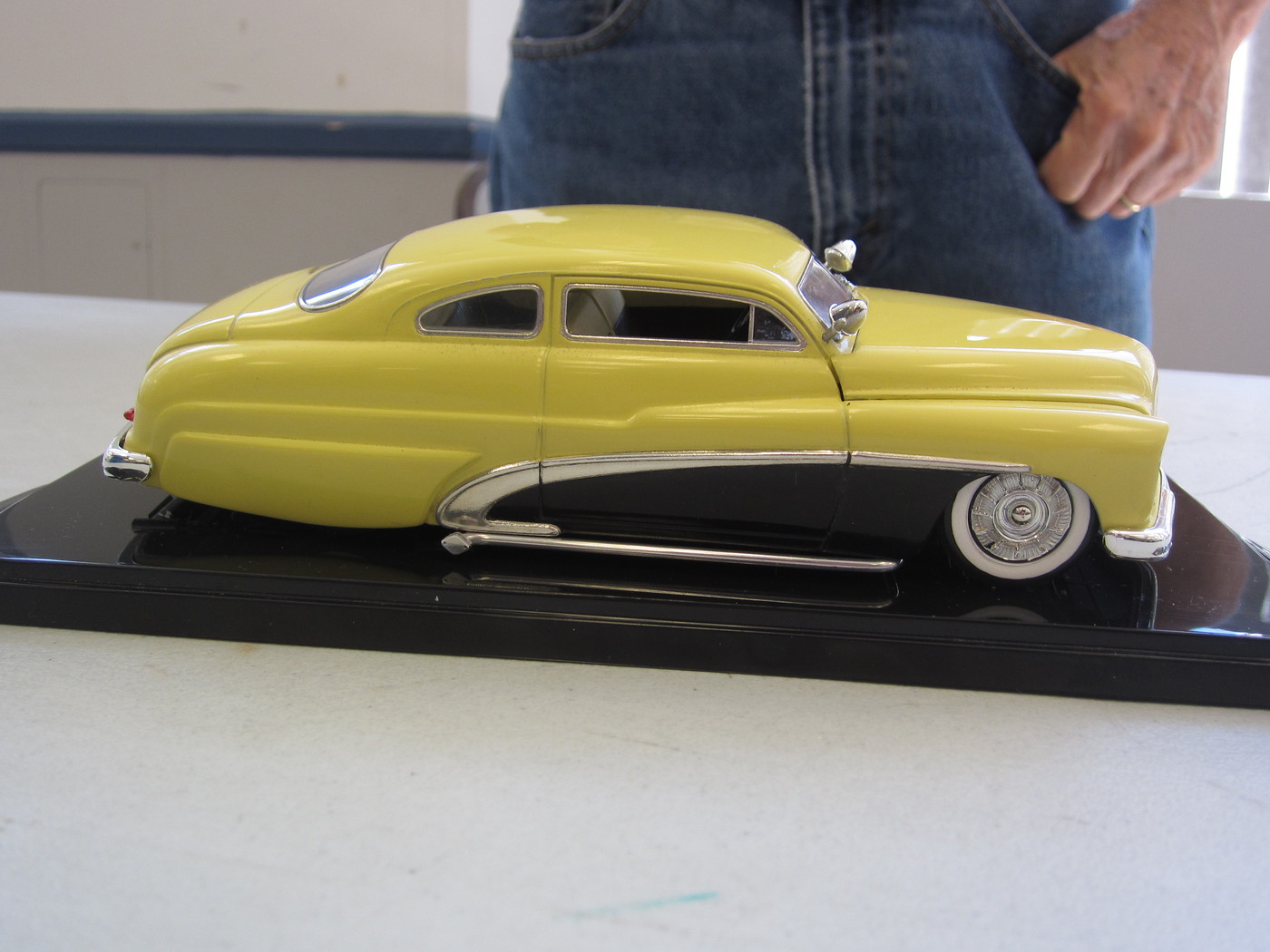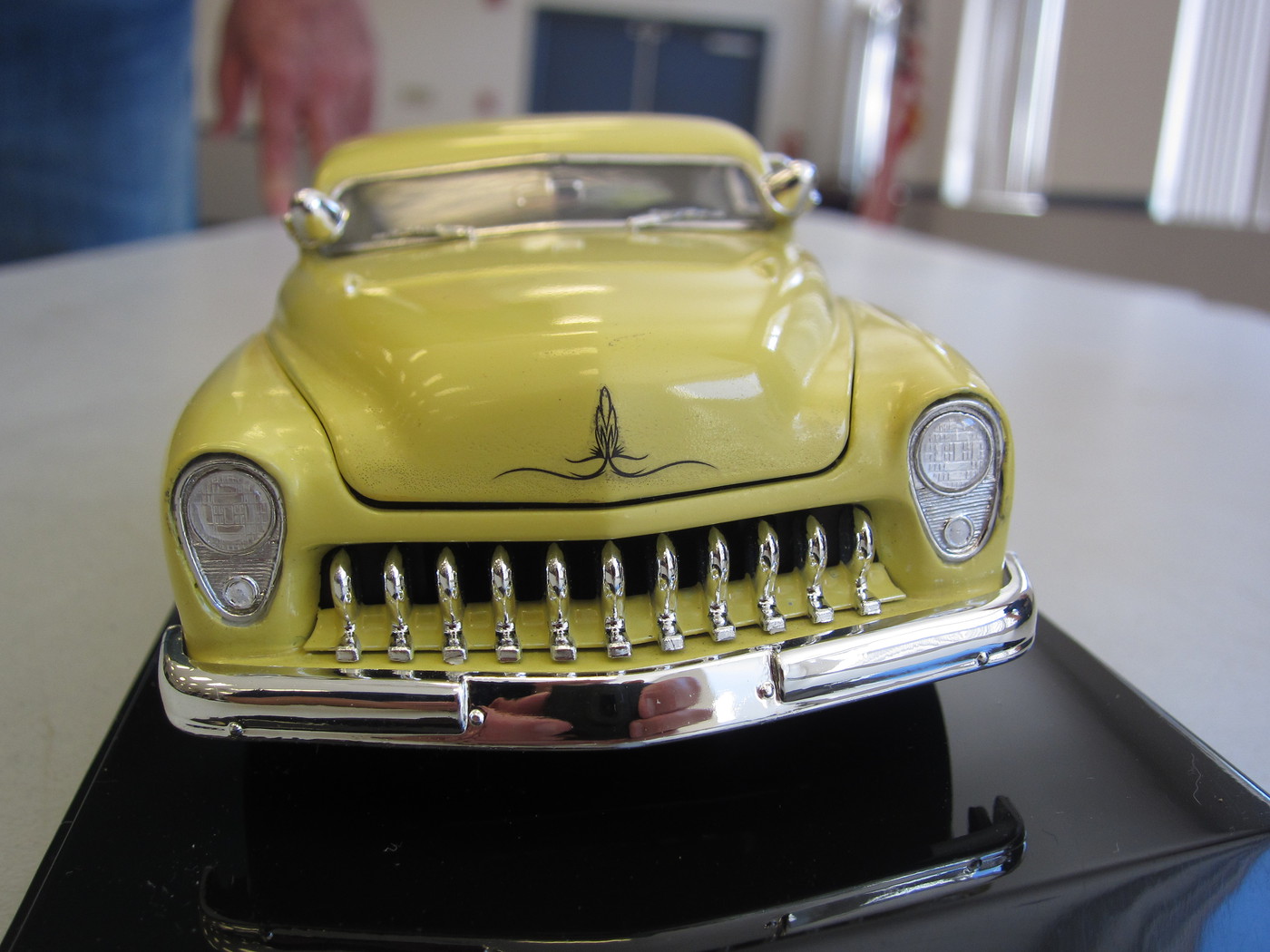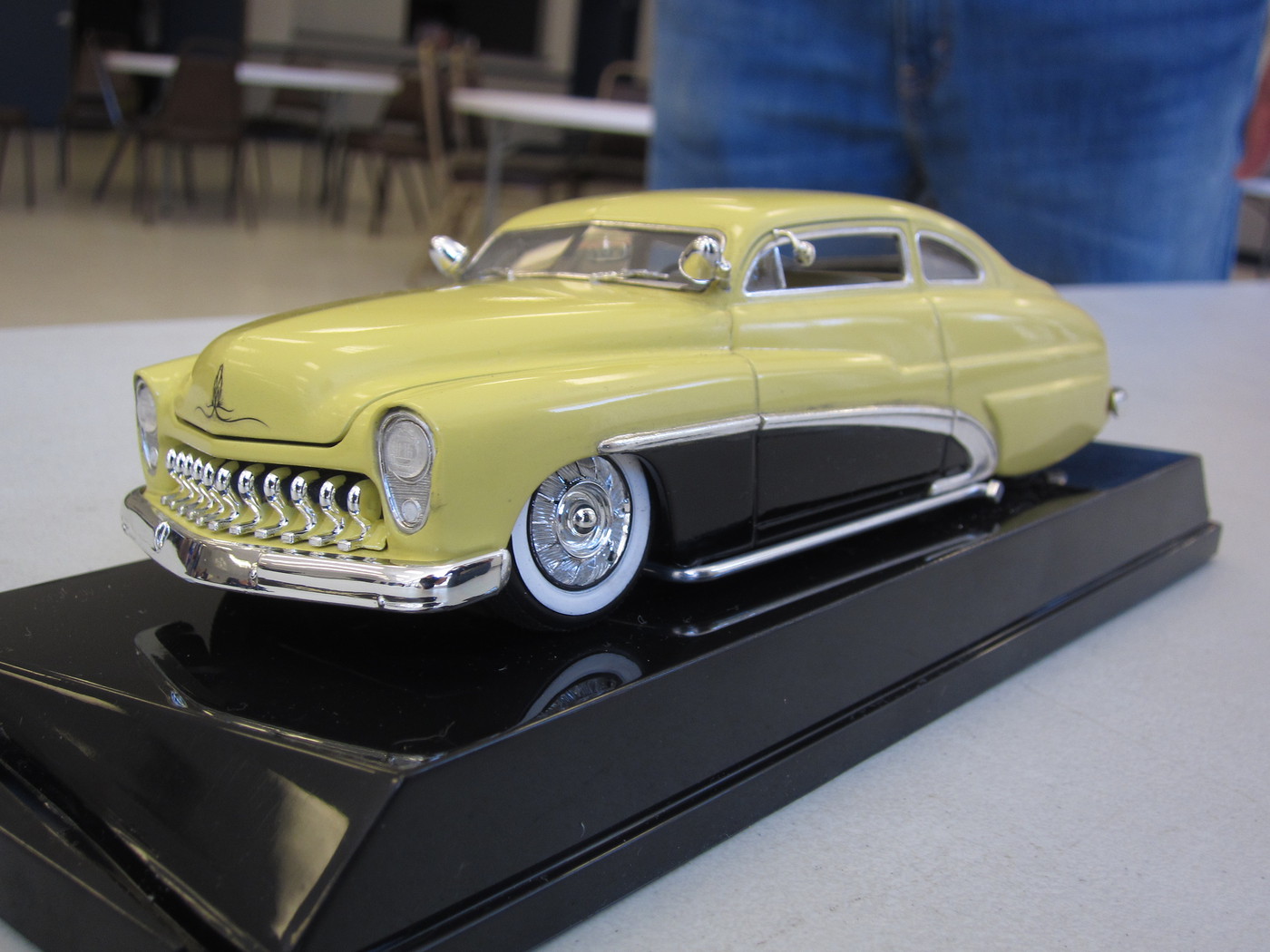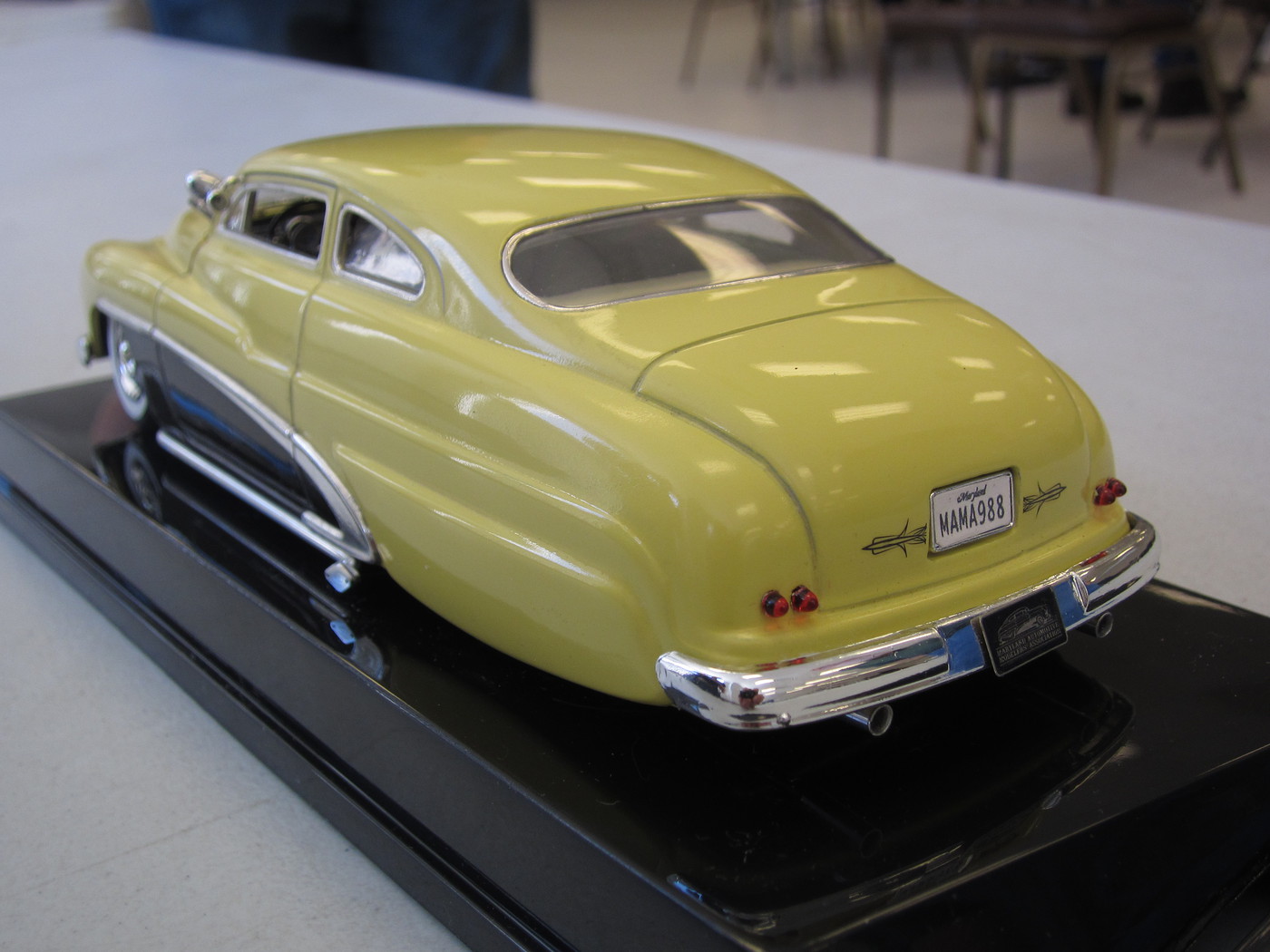 Russ Kirkpatrick brought his bright green 1970 Chevelle SS.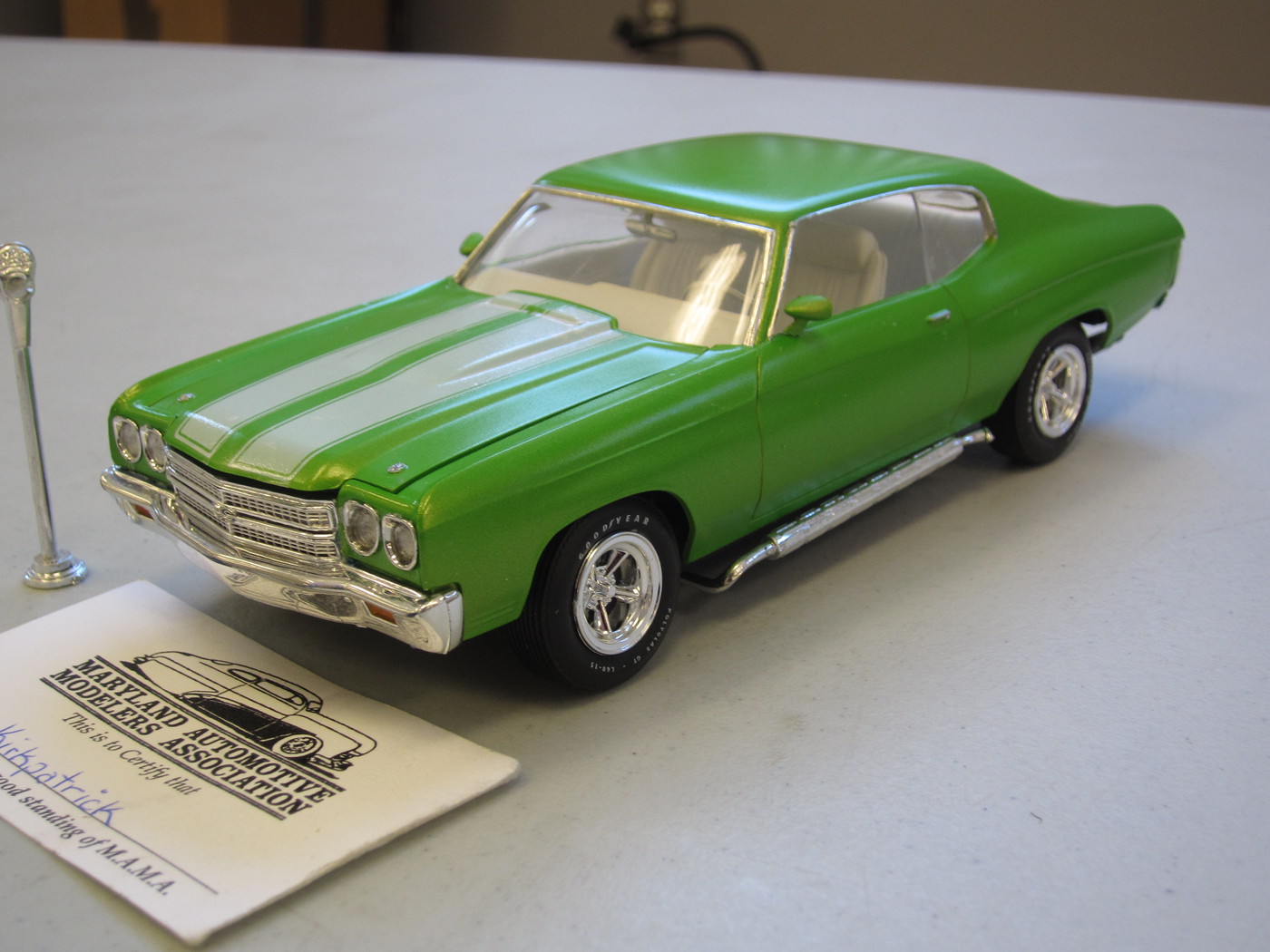 Marcos Cruz showed the Corvette with which he won the Best Muscle Car 1962-1972 award at this year's Super September Showdown. He also gave us a peek at the 1/12 scale Yamaha XV1600 RoadStar motorcycle he has in progress.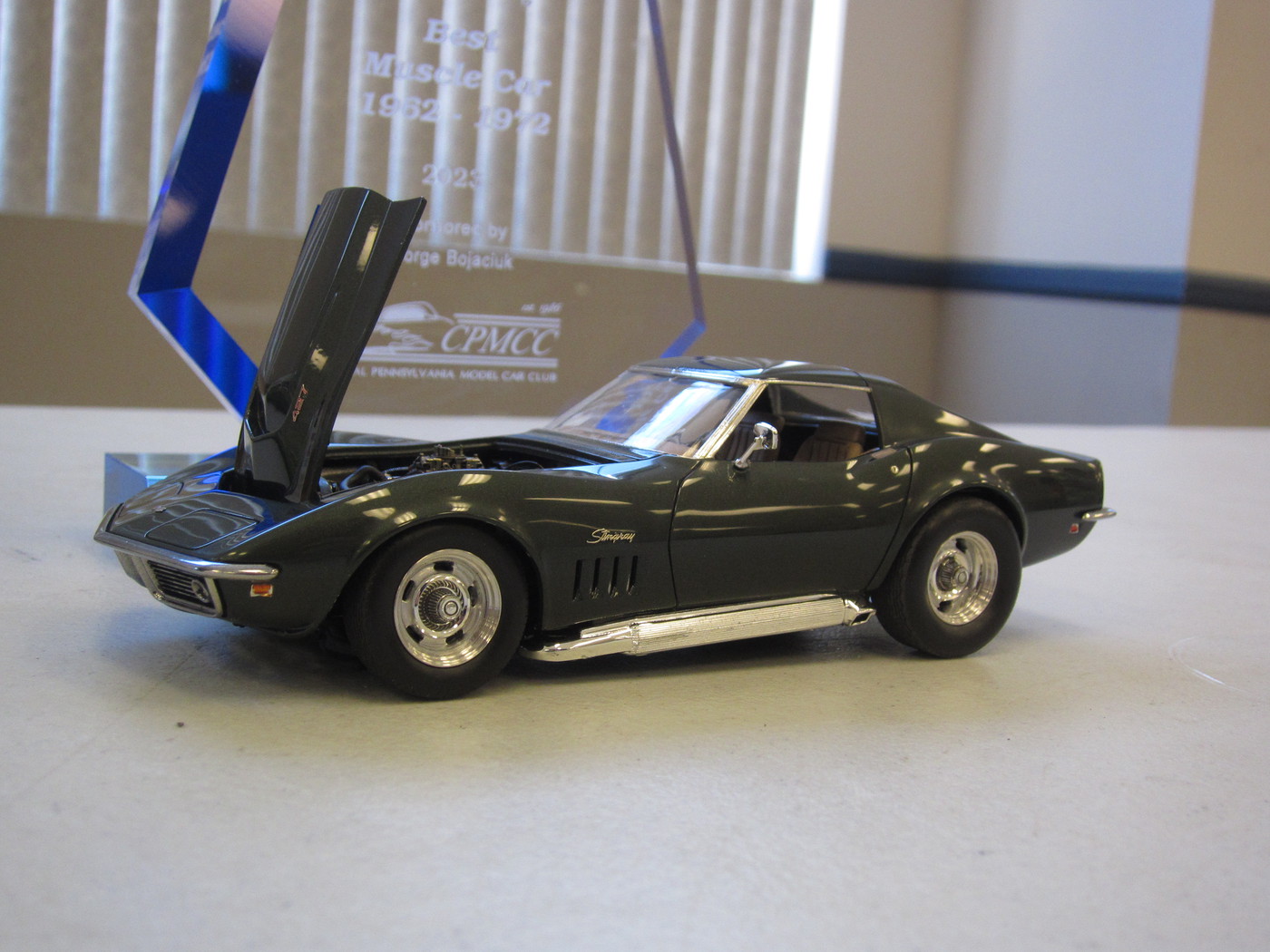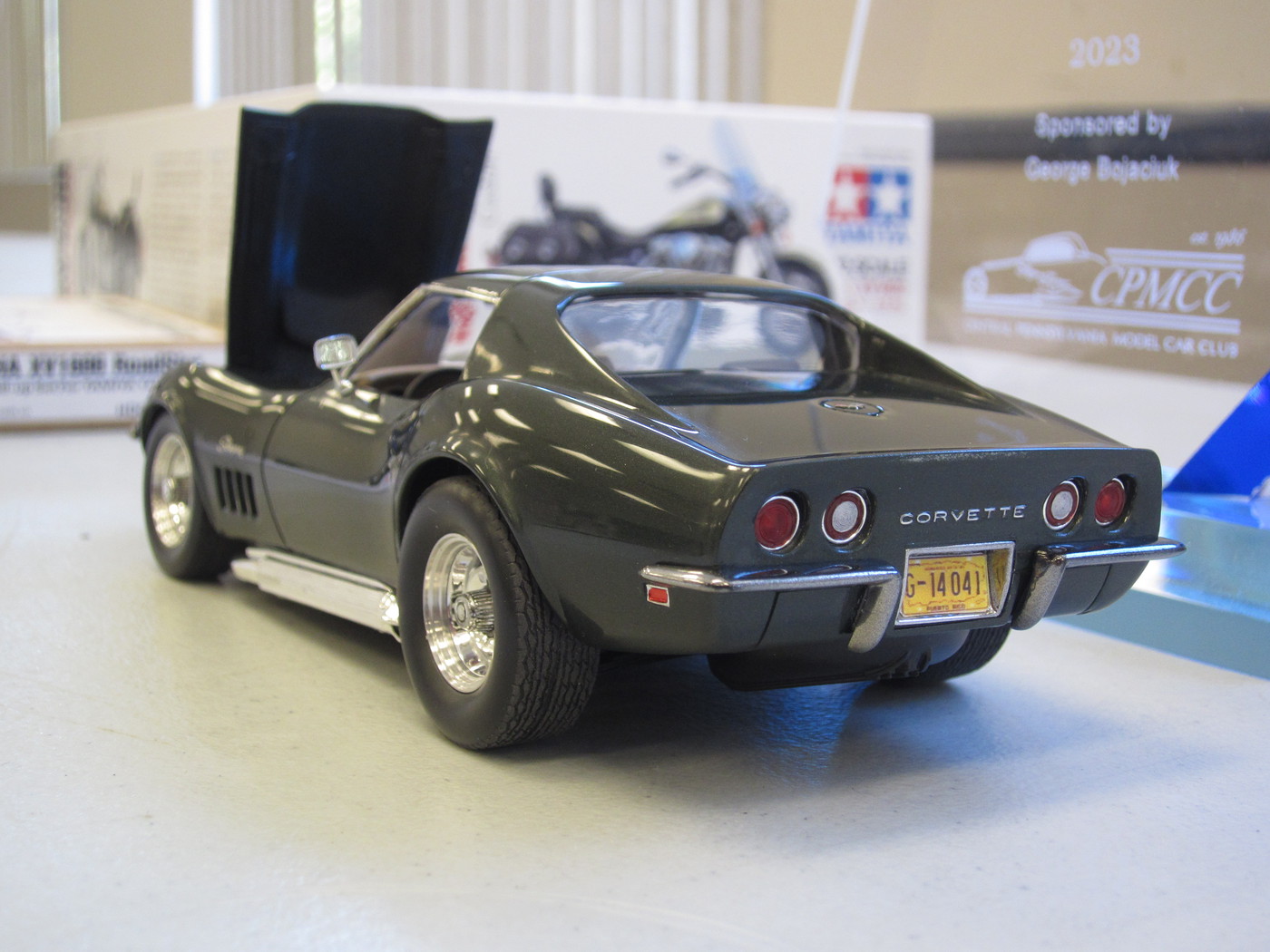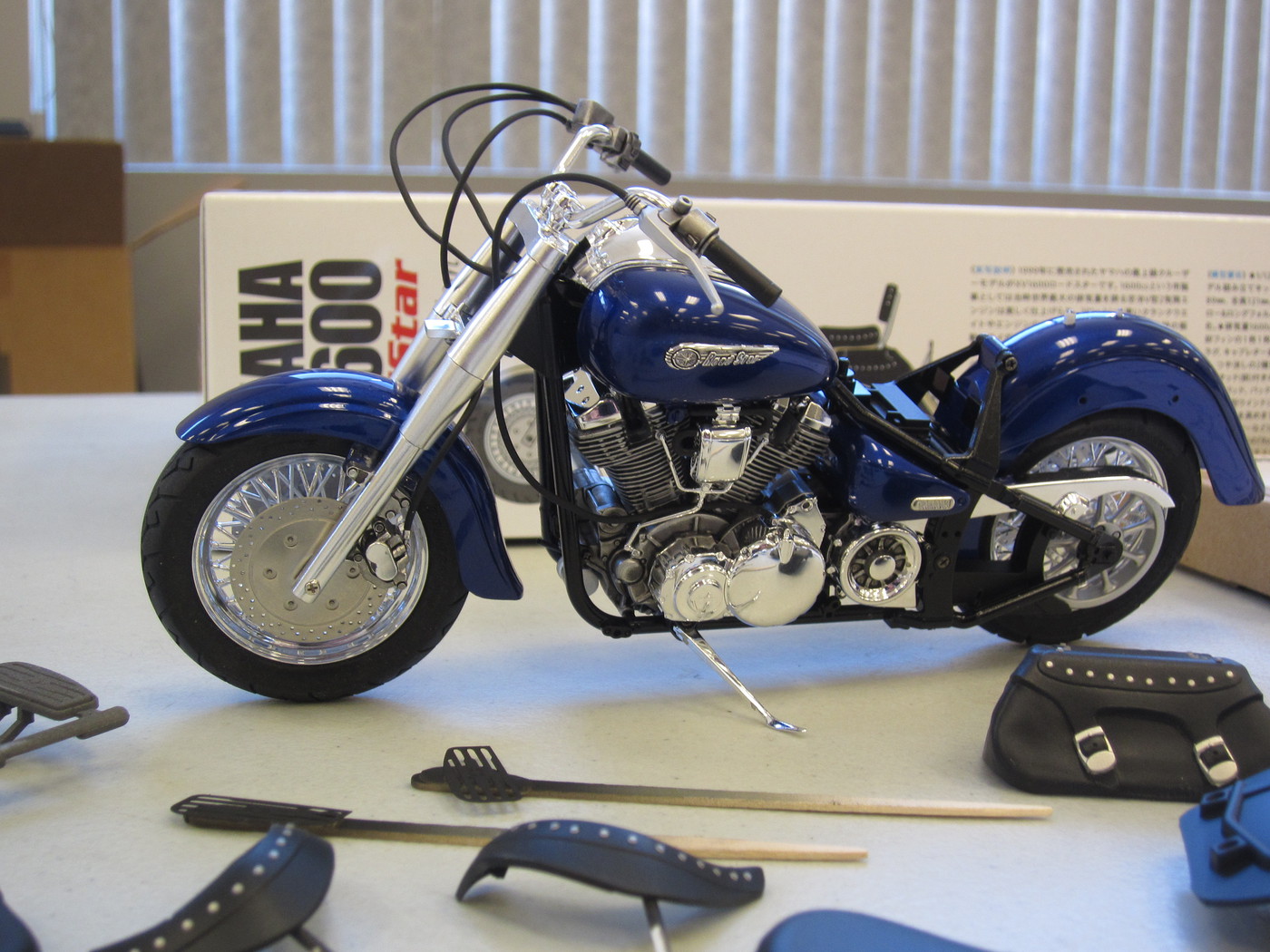 Jim Maness displayed his current Chevrolet Nova project.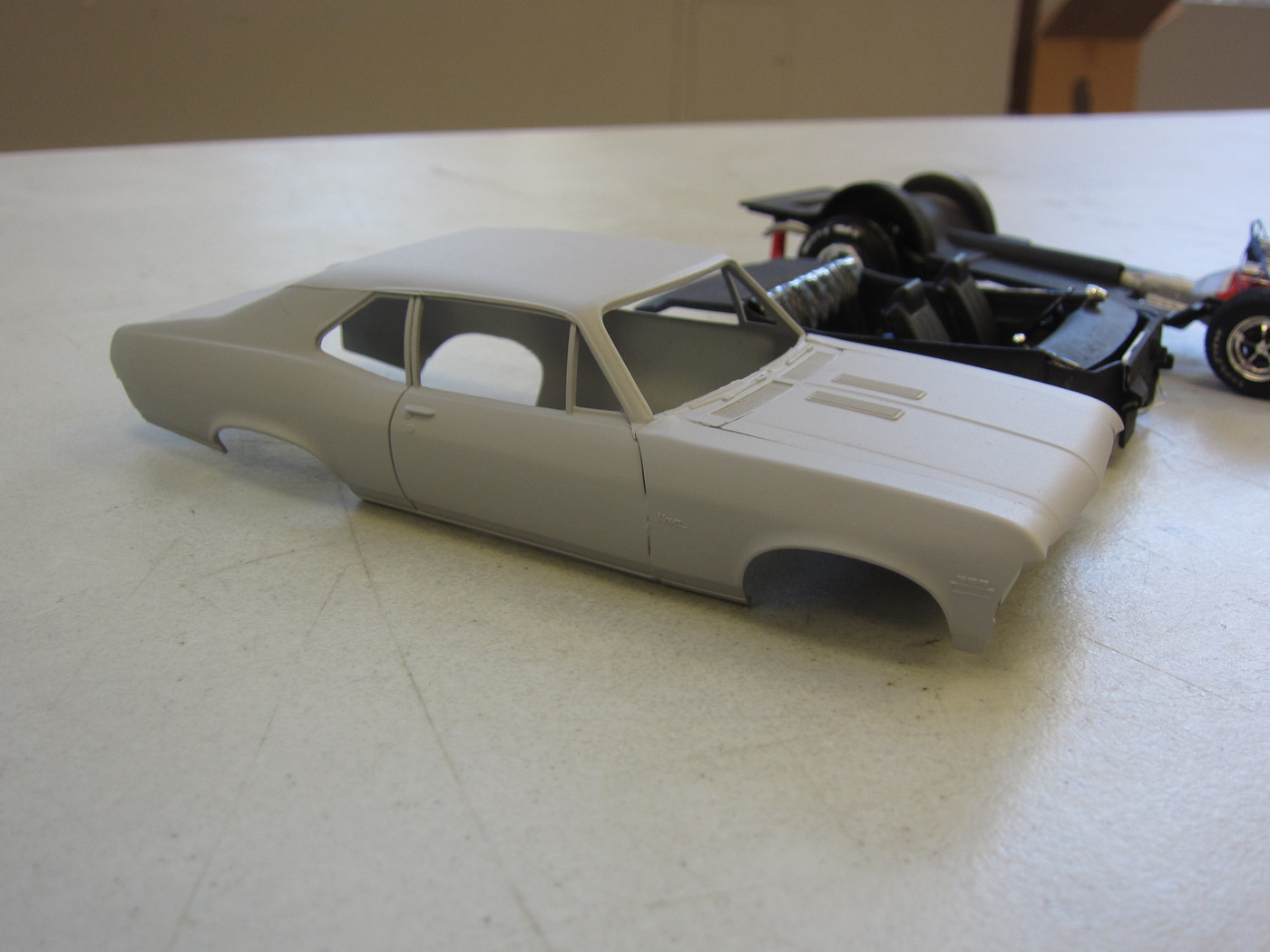 Steve Buter brought his latest diorama which was inspired by the X-Files TV series. He also displayed a 1936 Ford Custom.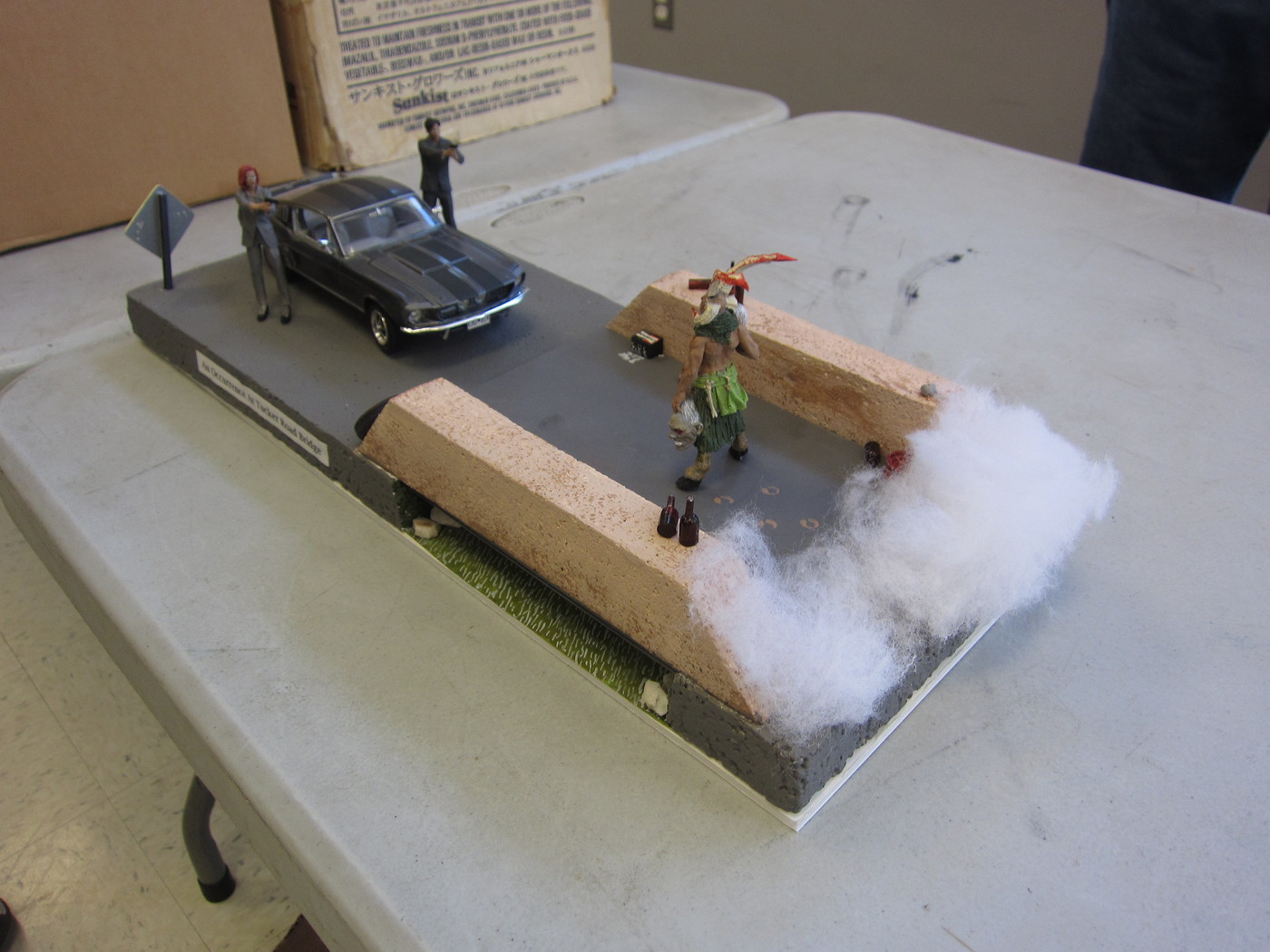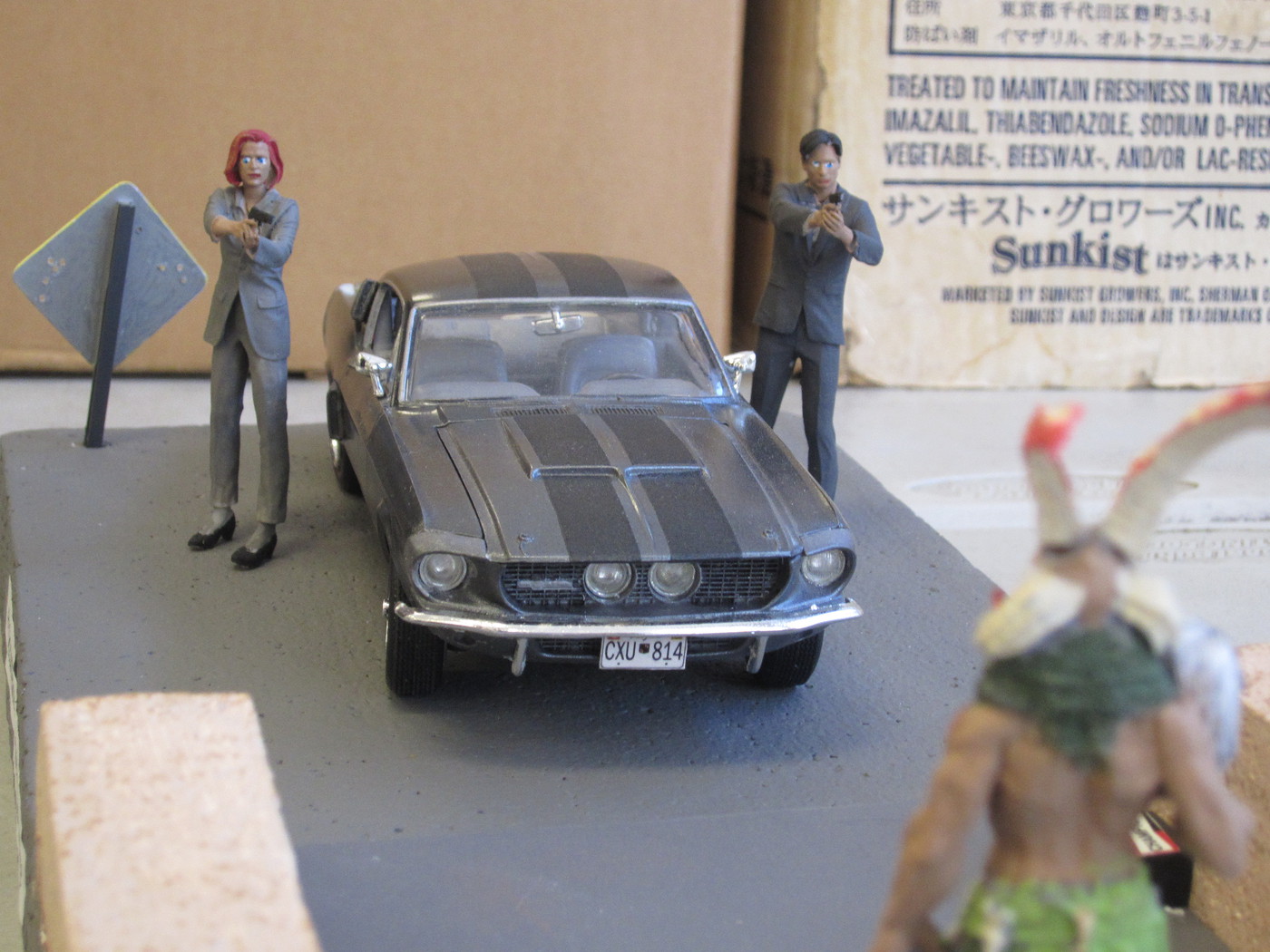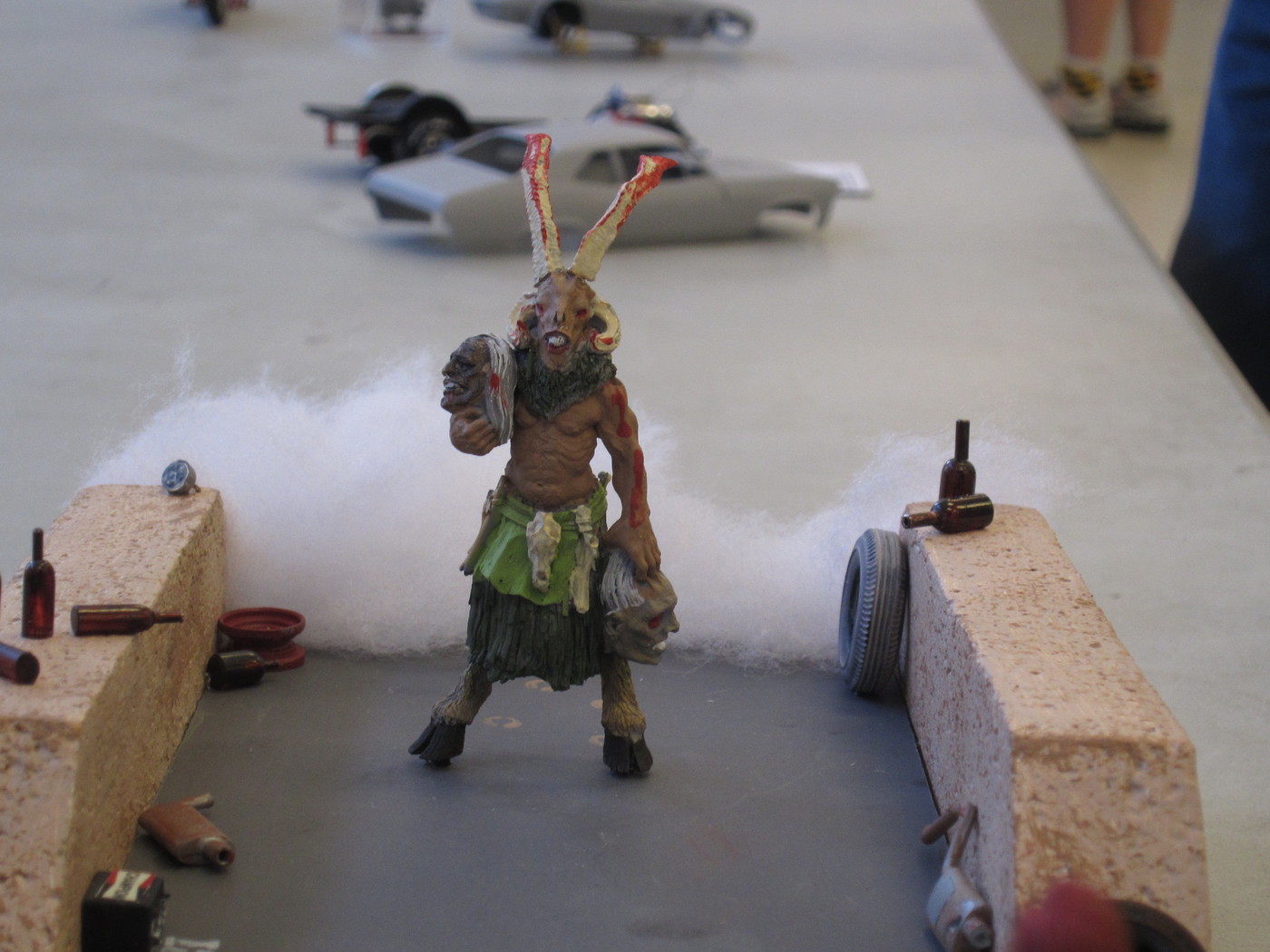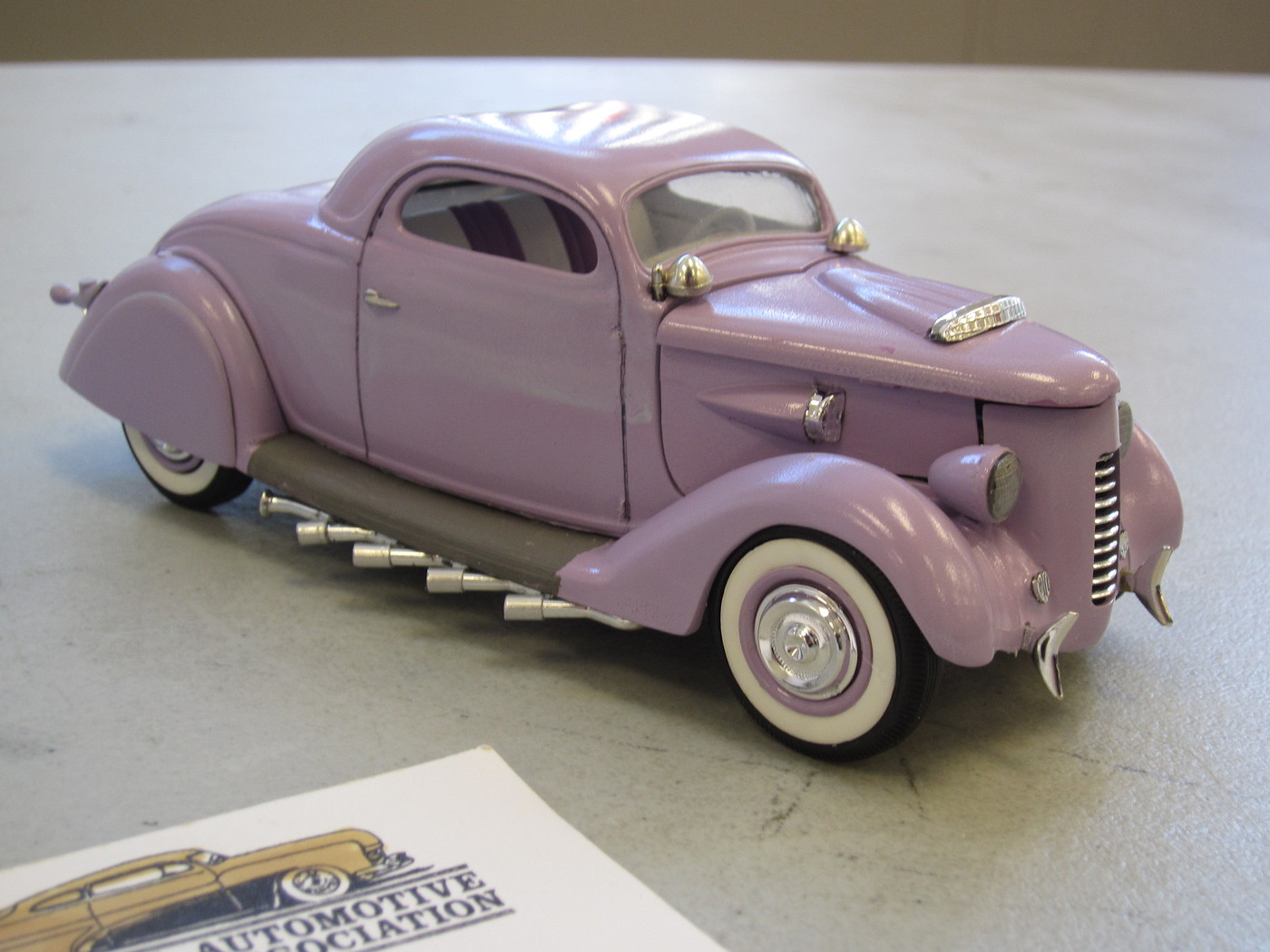 Steve Buter's brother Kevin Buter attended his first-ever in-person meeting this month. Kevin has shared his works previously in the virtual meeting section of our website. Thi time he brought out his 1/8 scale Pocher 1935 Mercedes 500 K-AK cabriolet.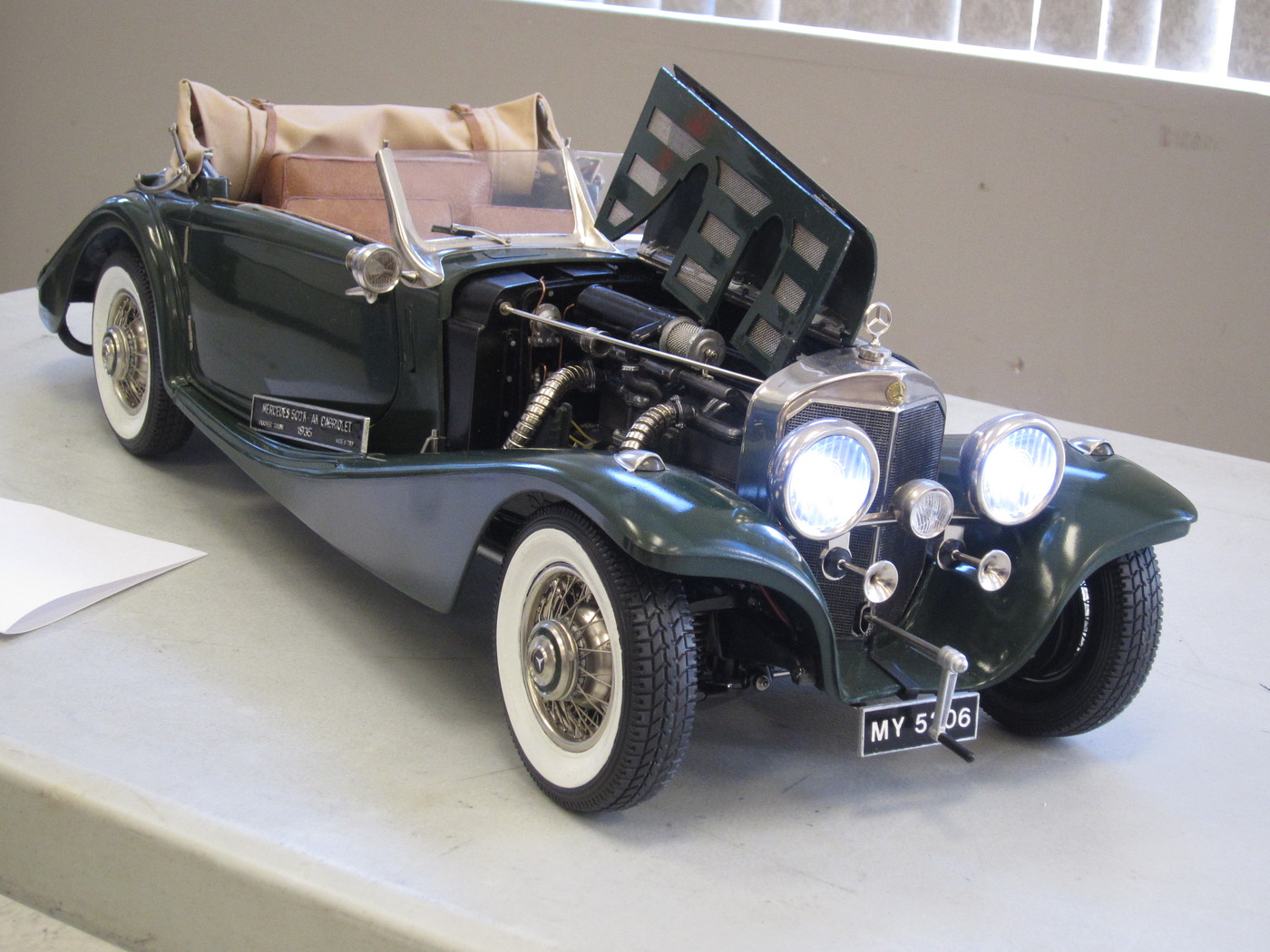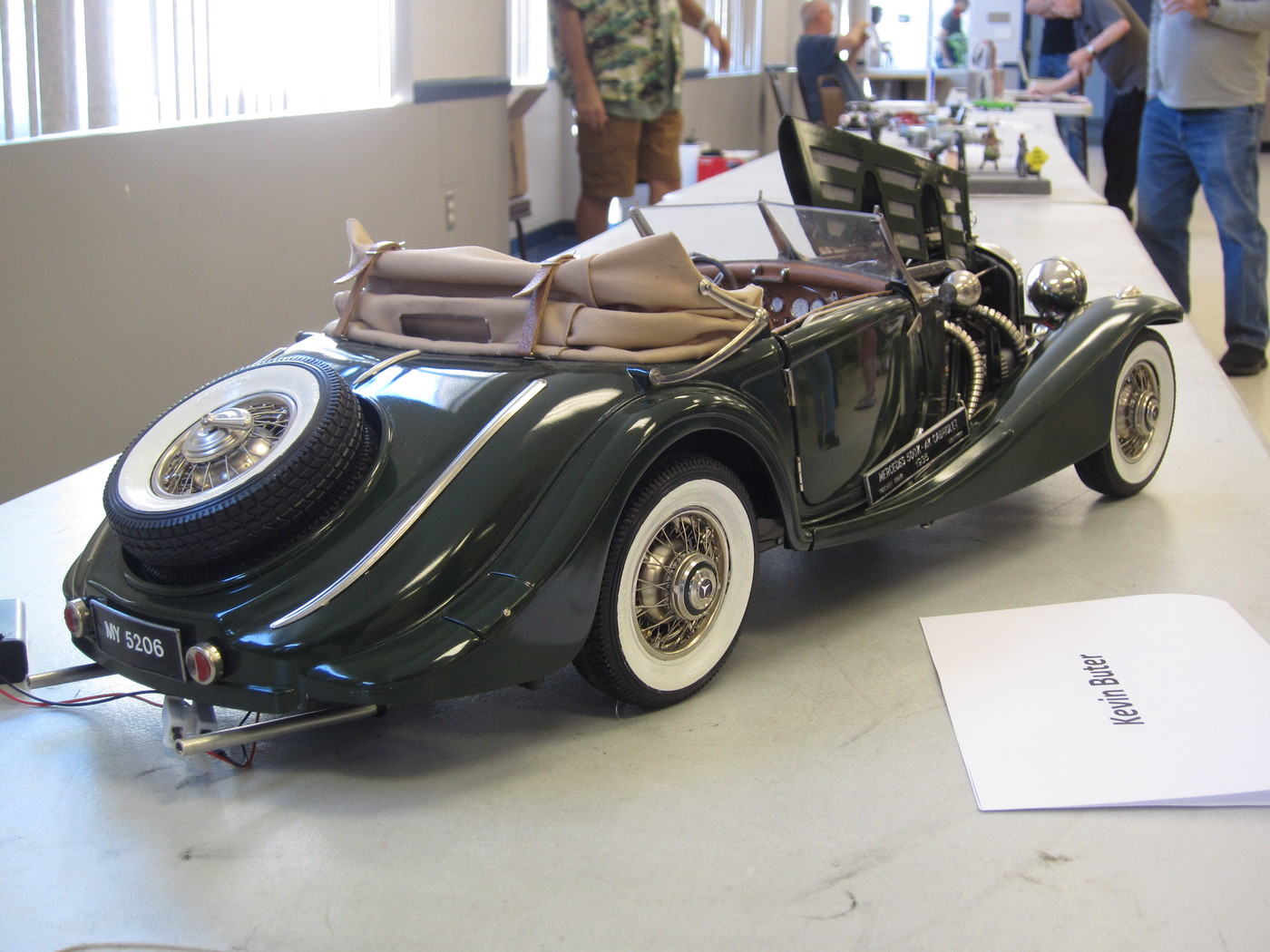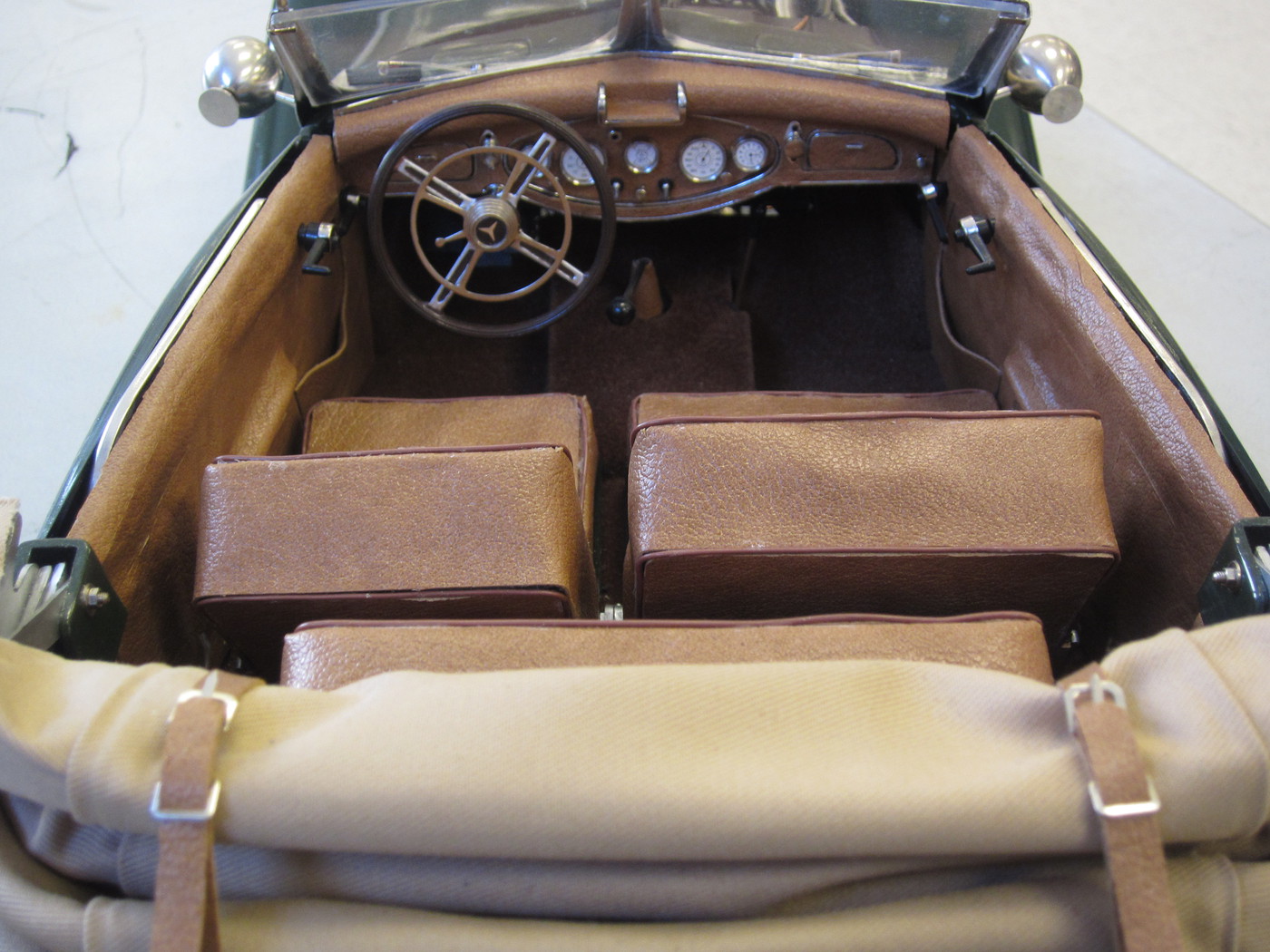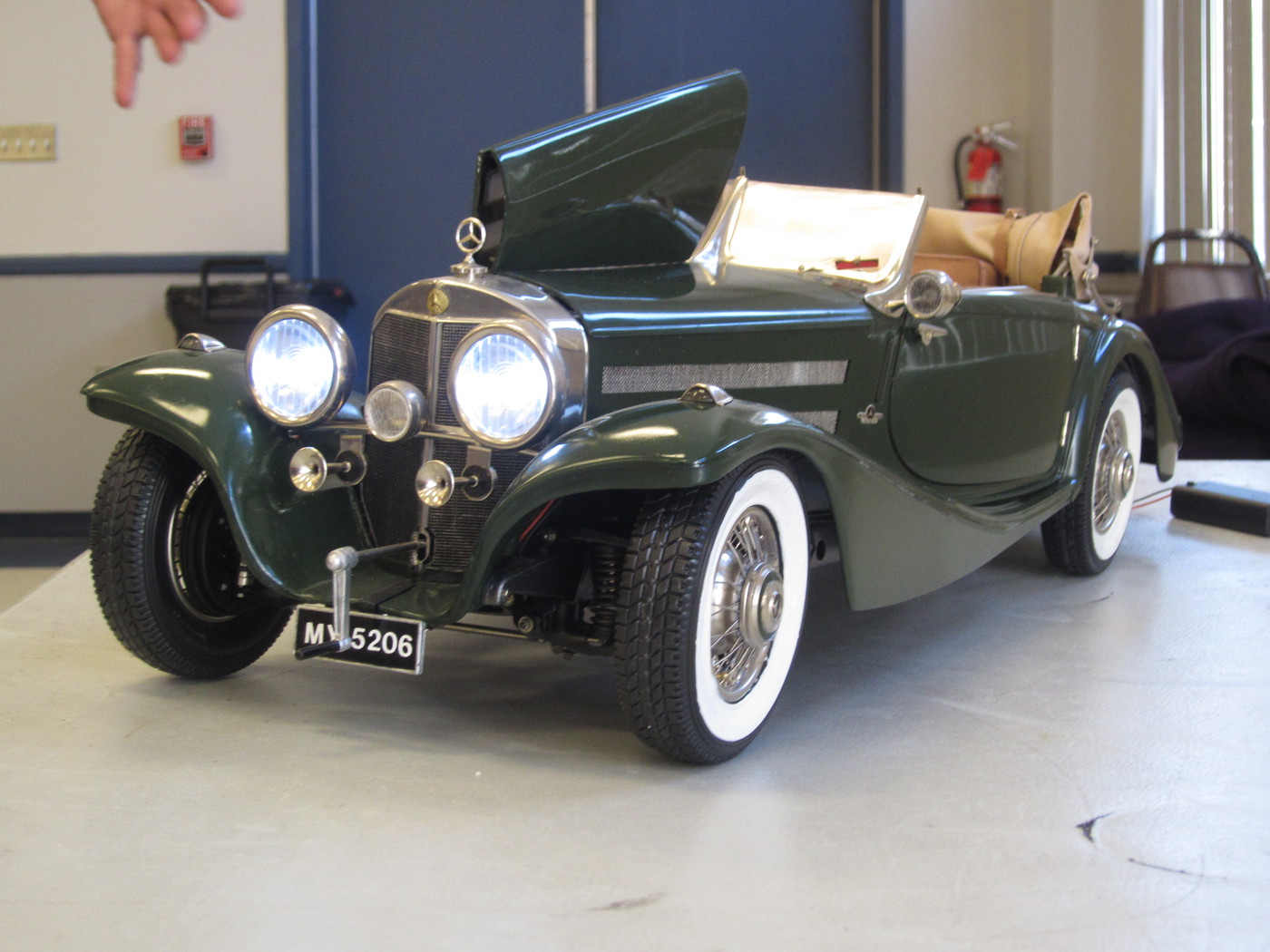 Vinny Tufano displayed this customized 1948 Ford coupe.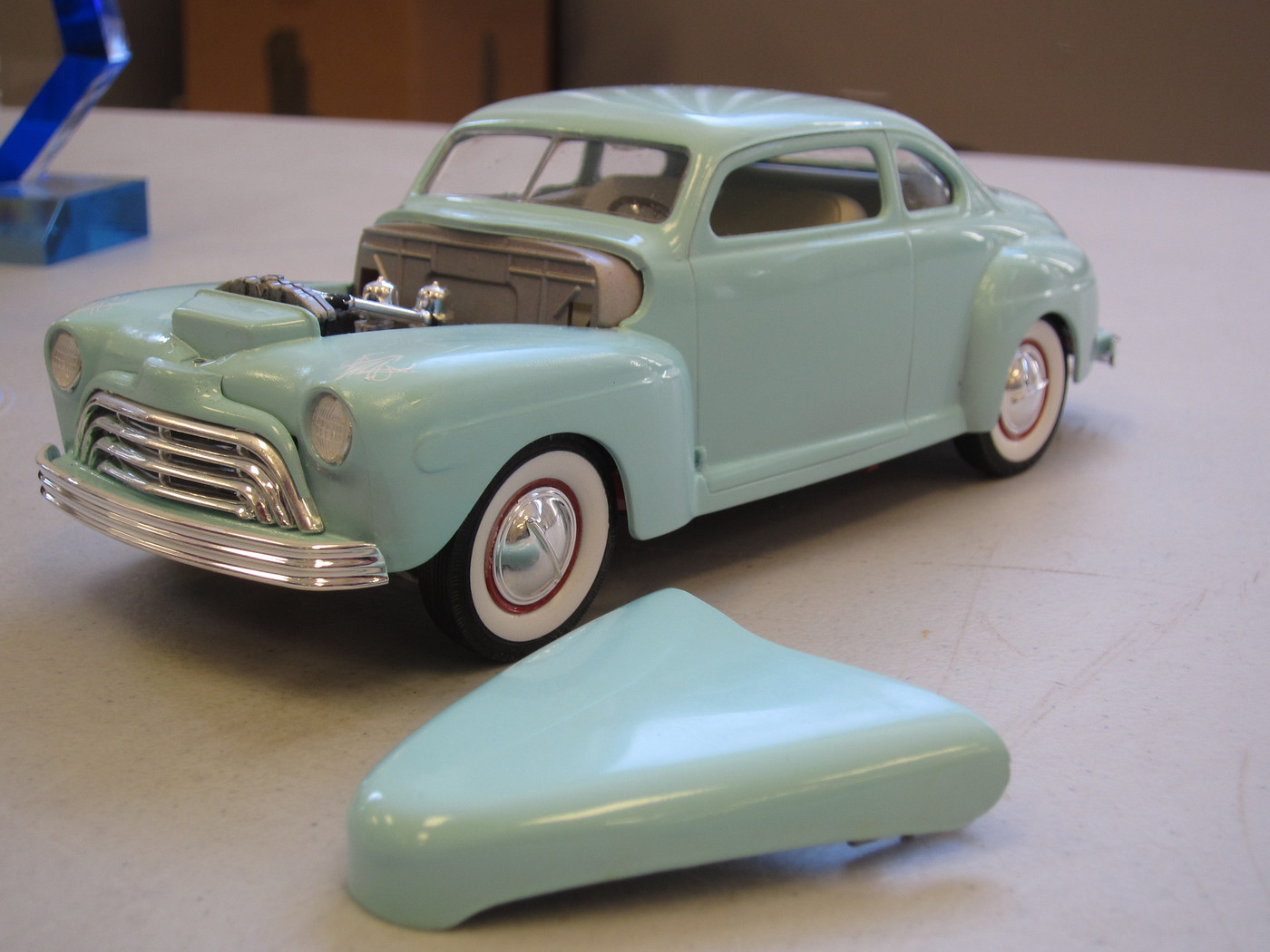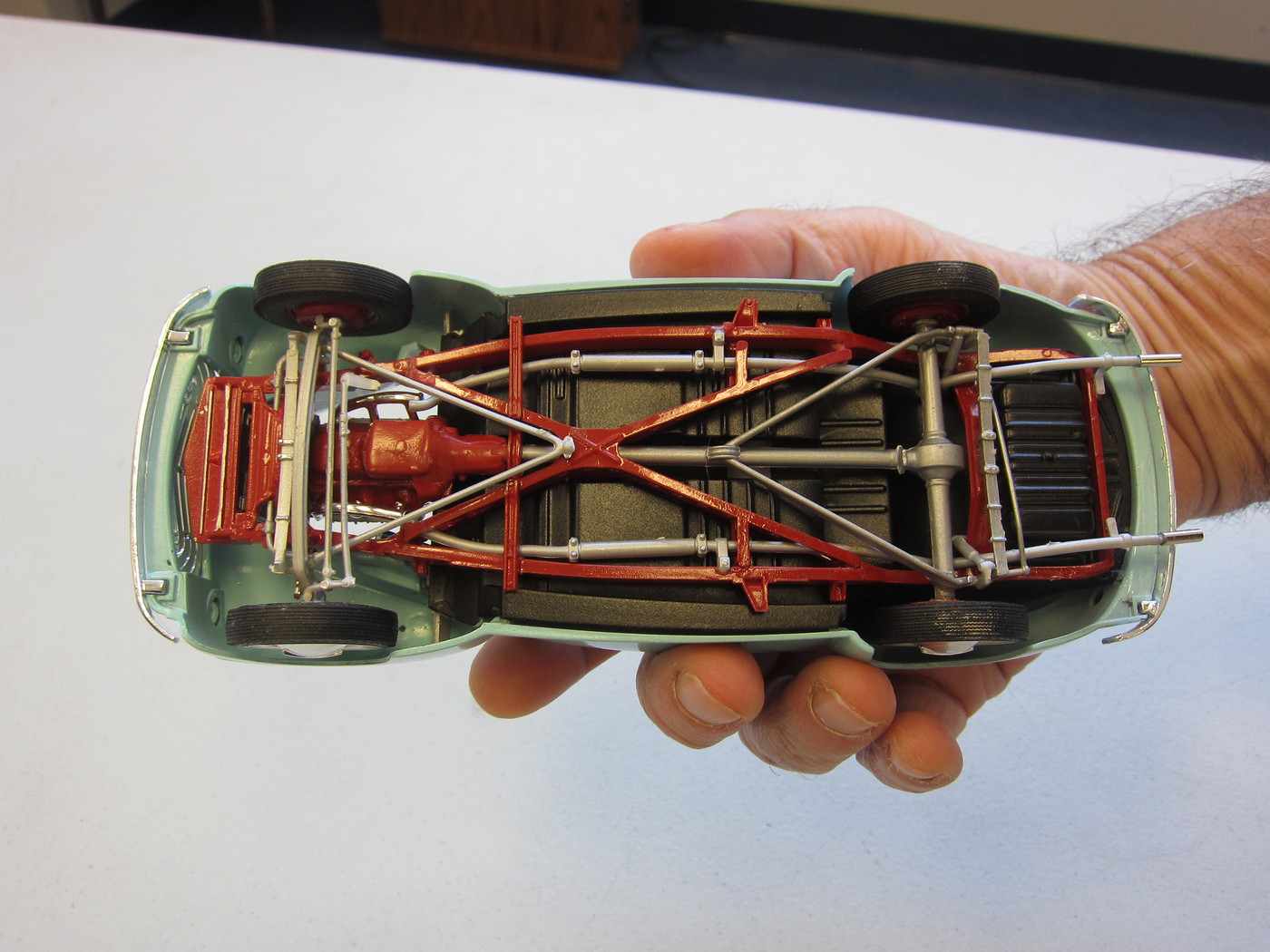 Sadly, I didn't see who displayed these models.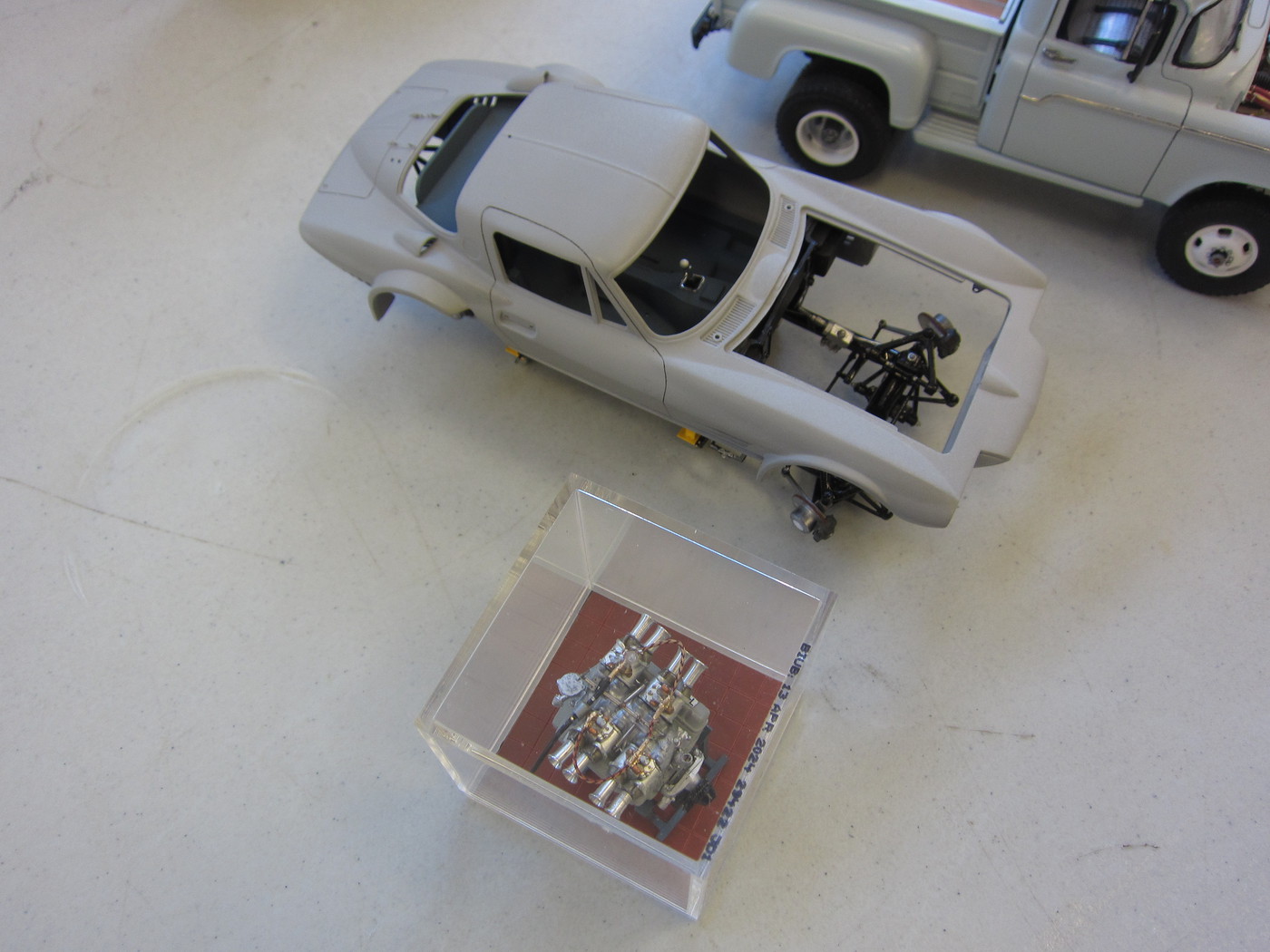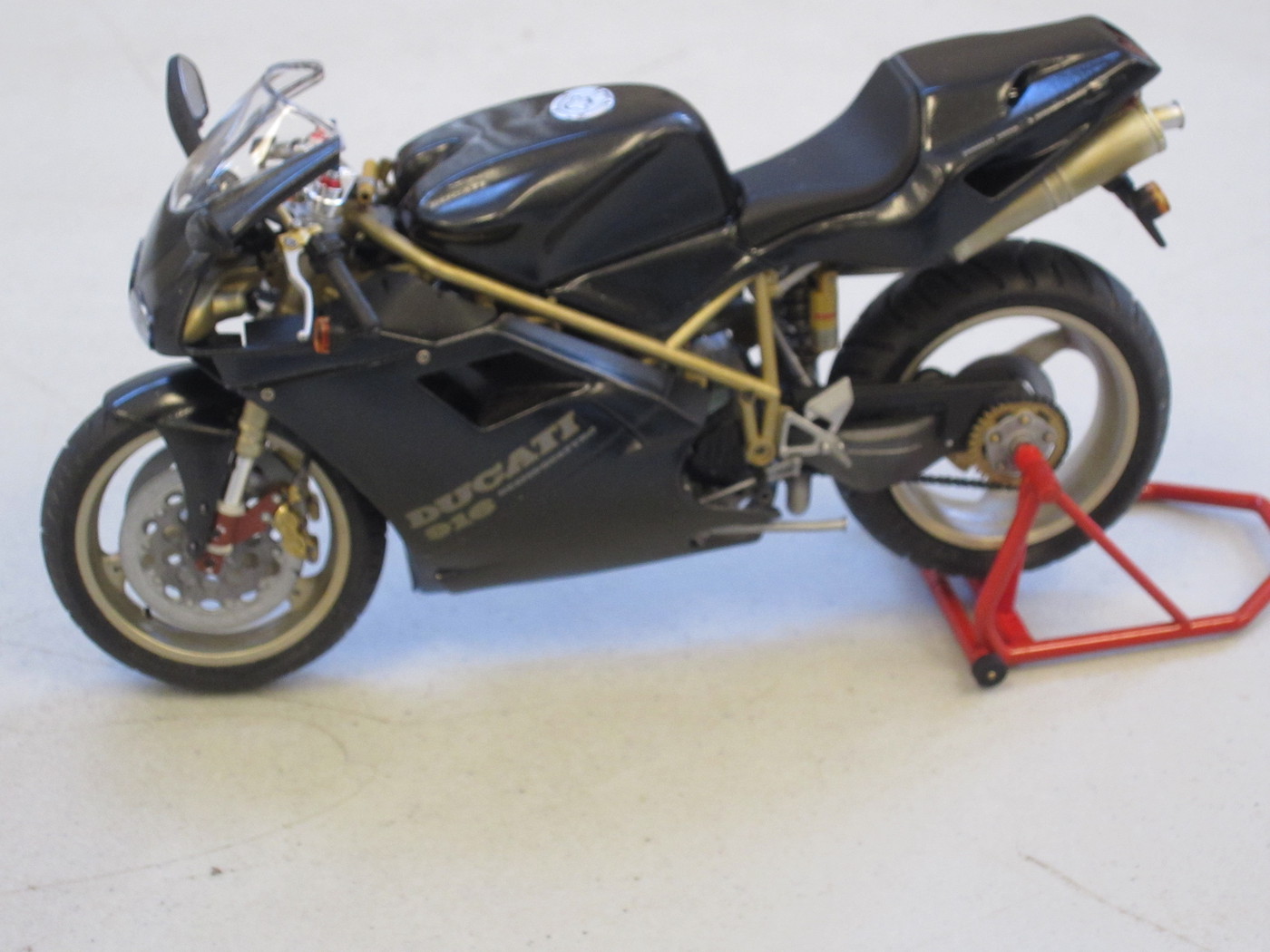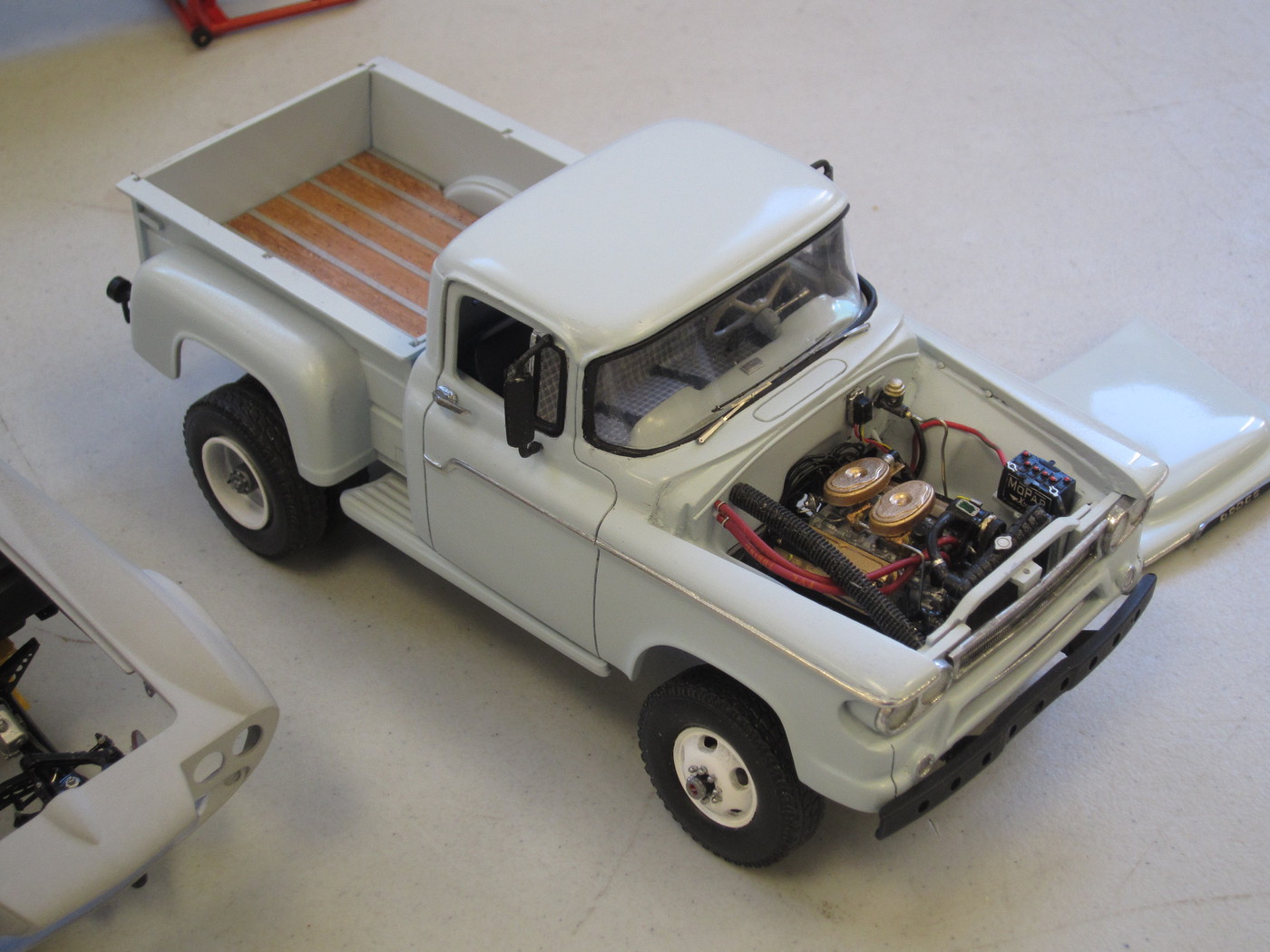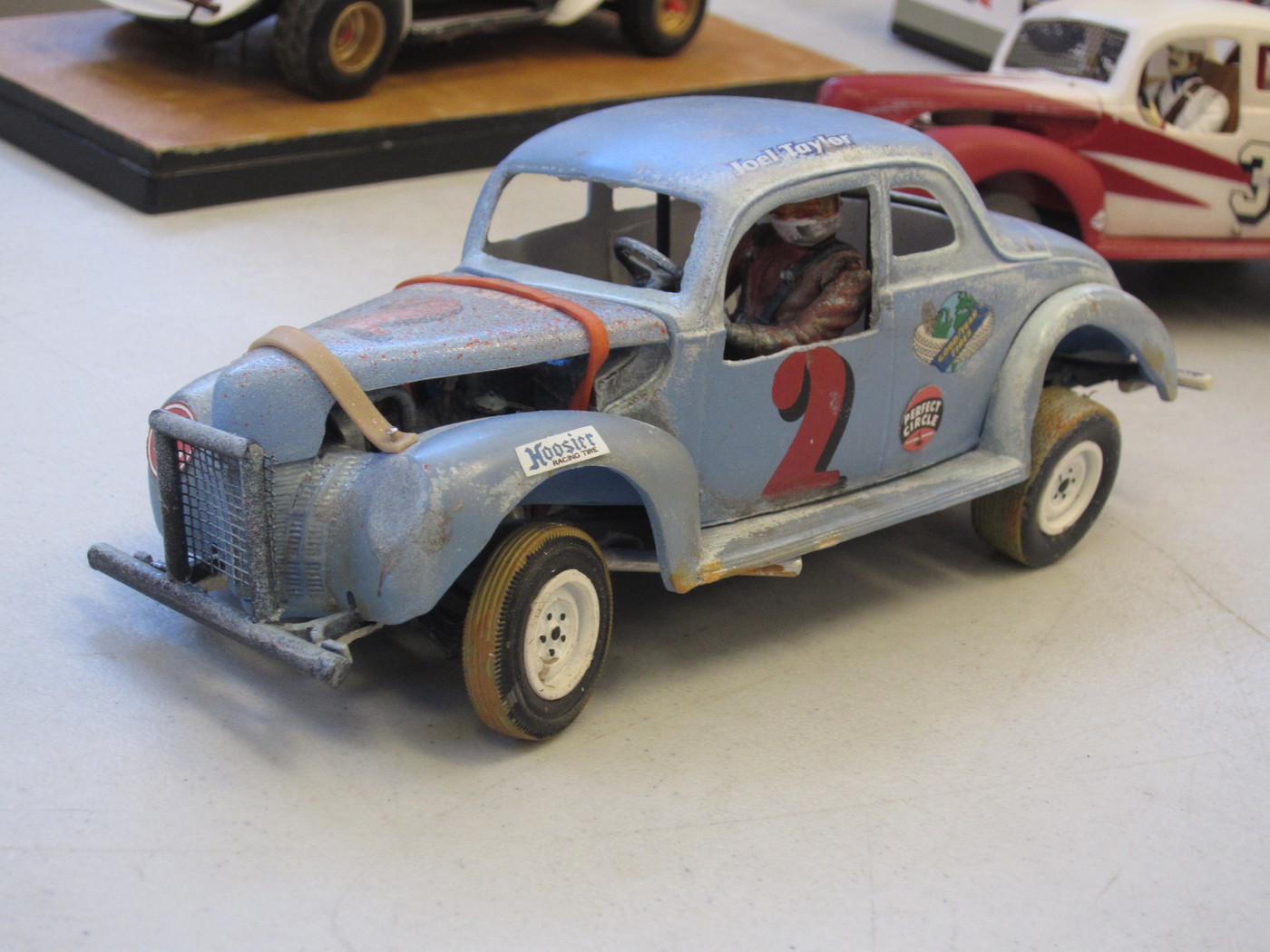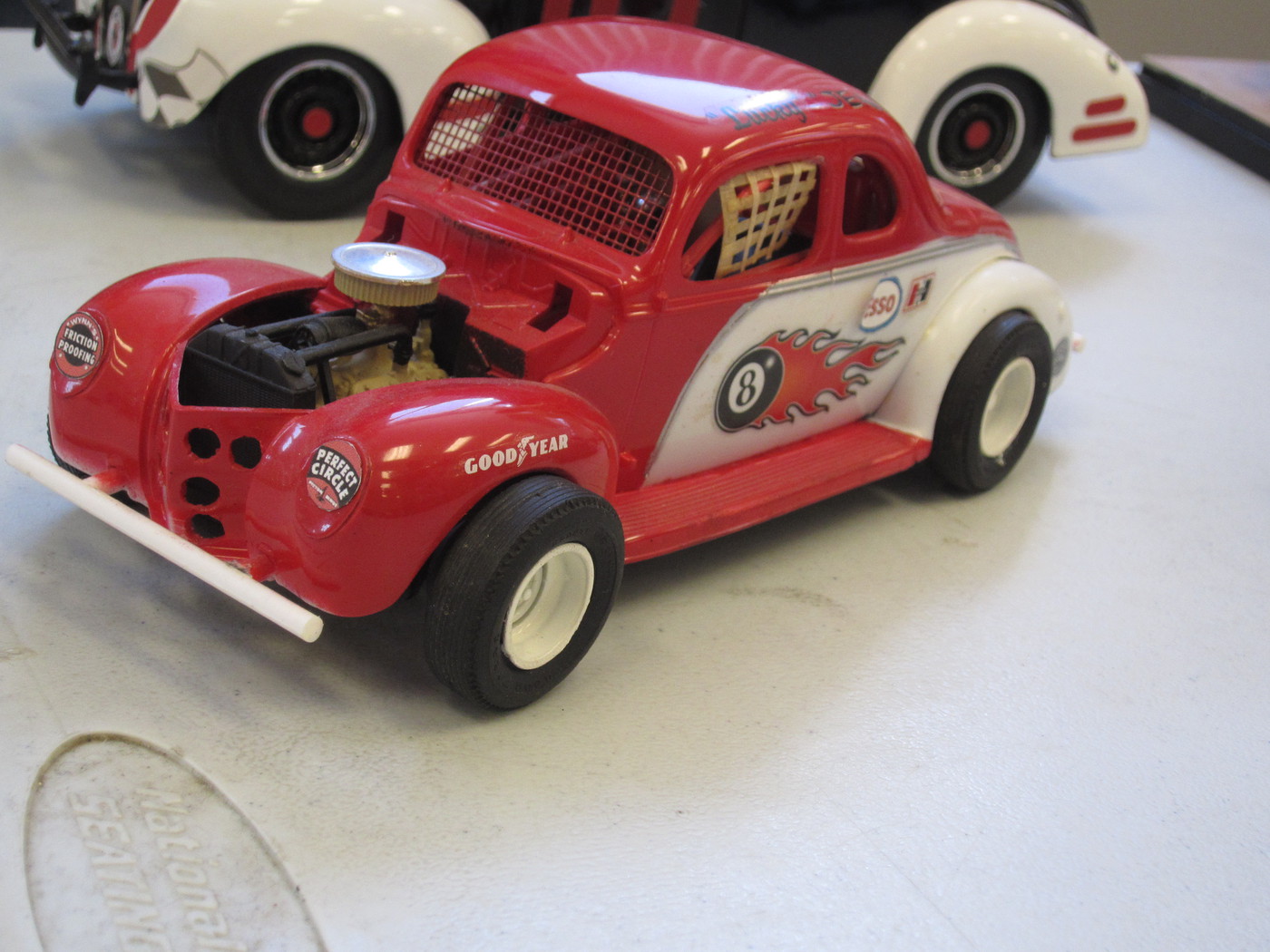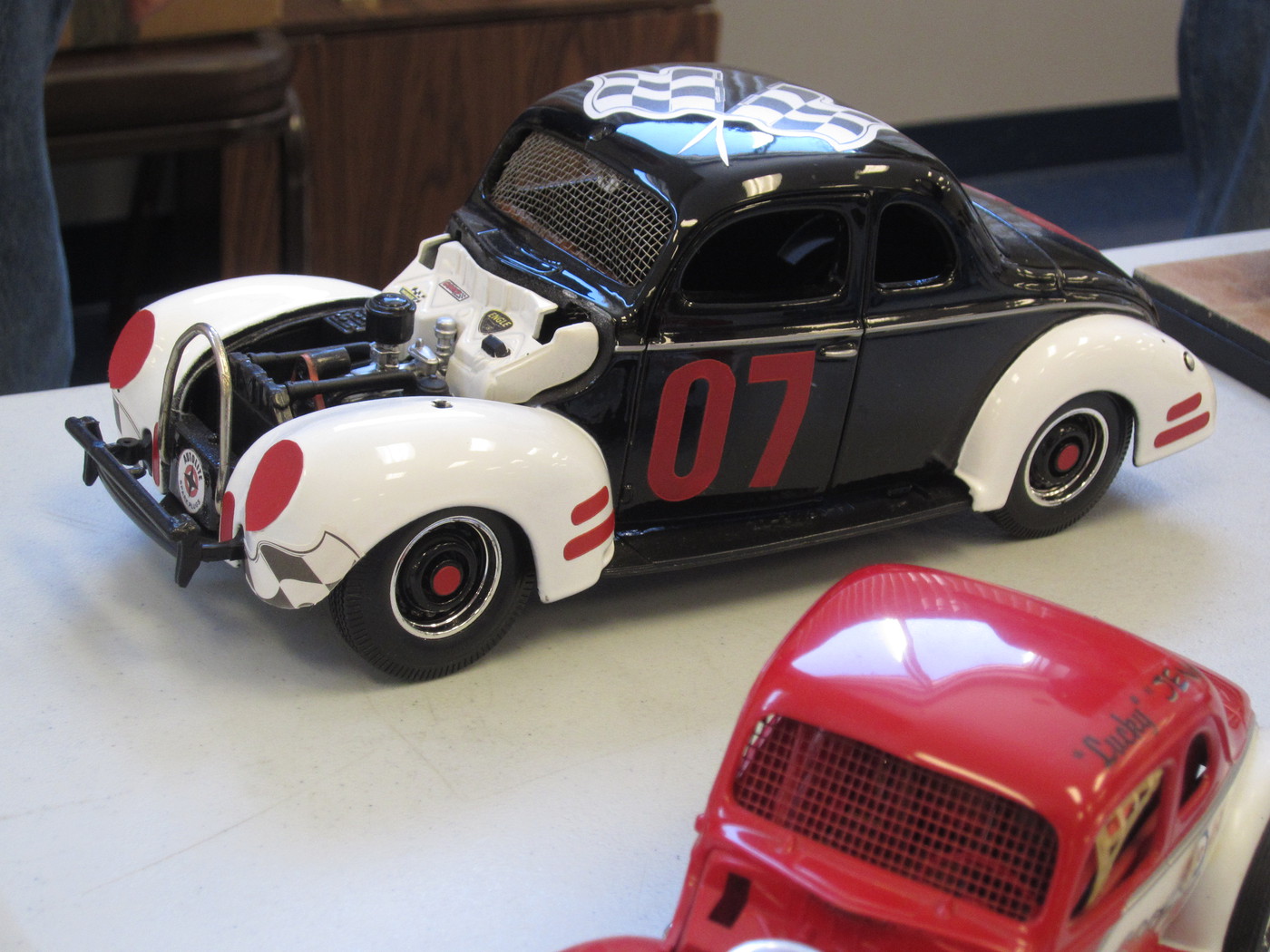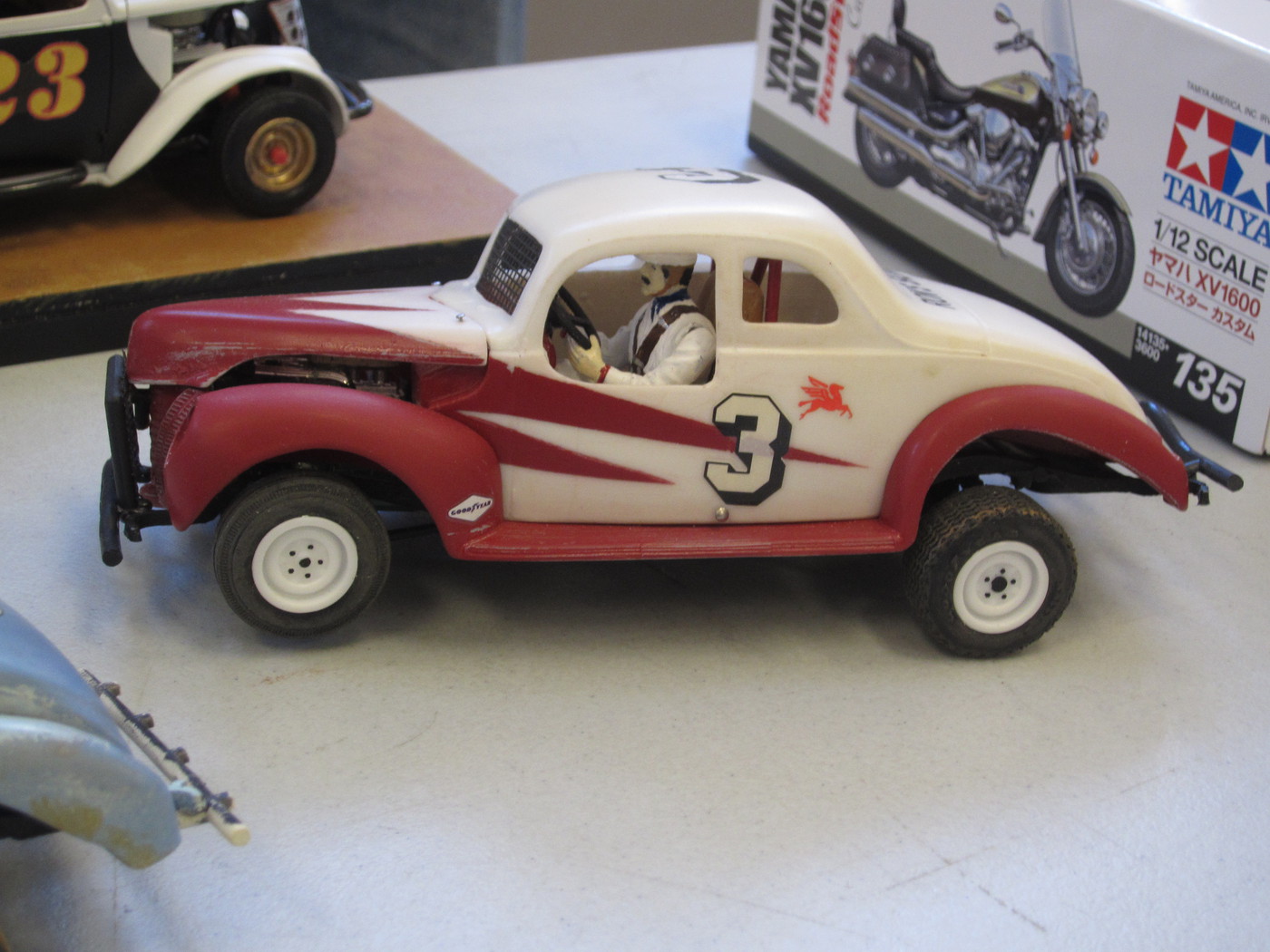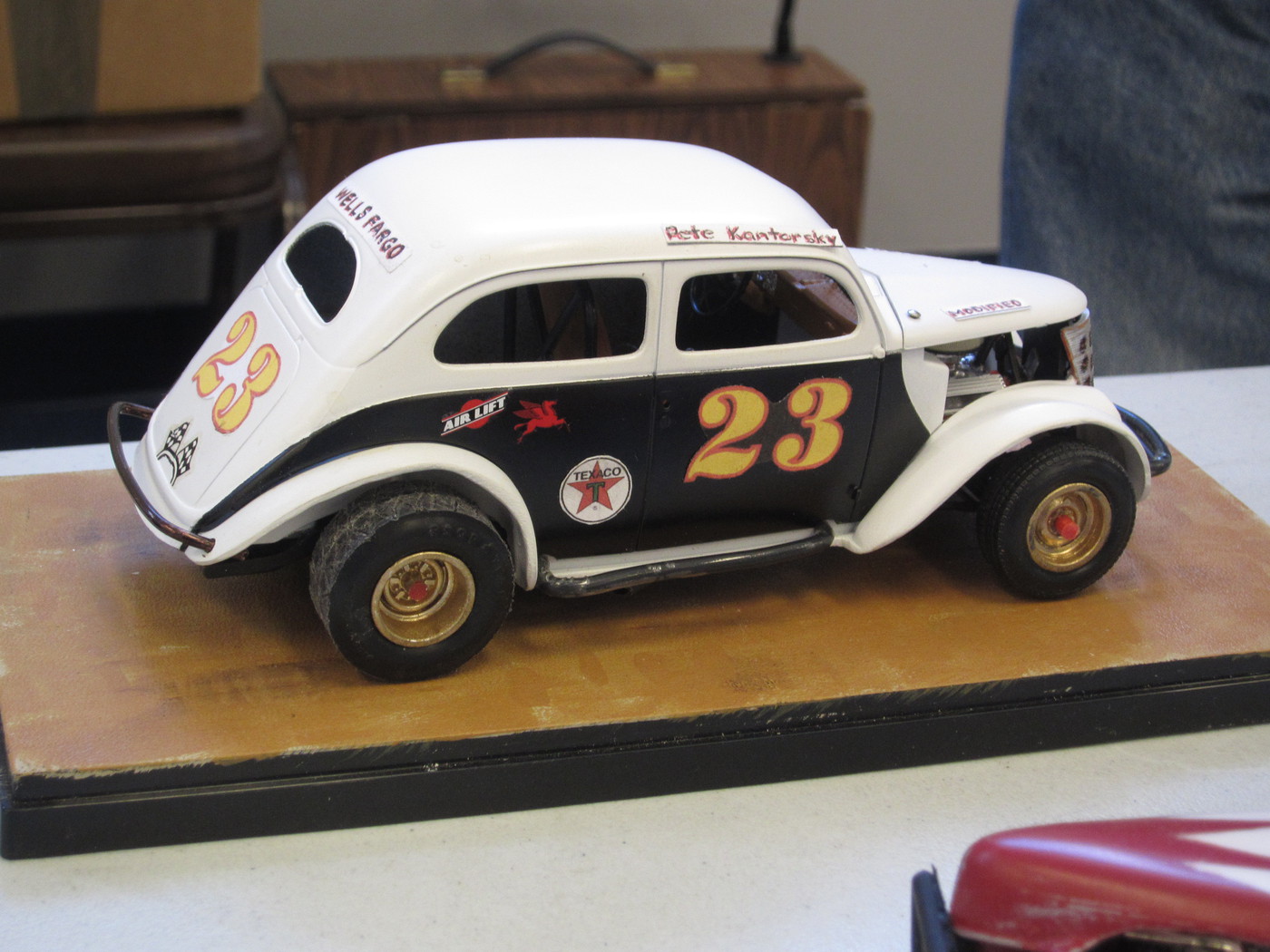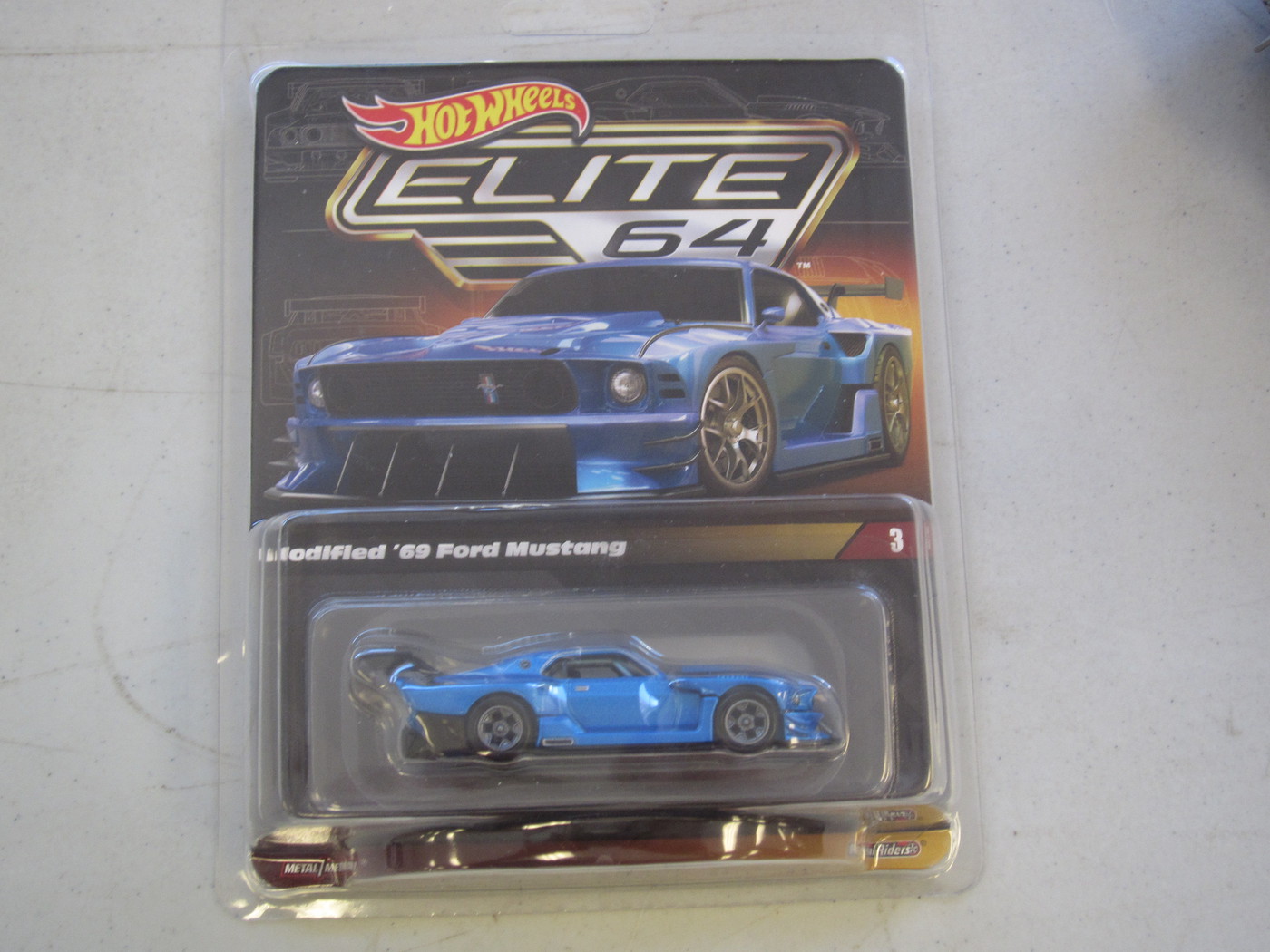 Some of the action: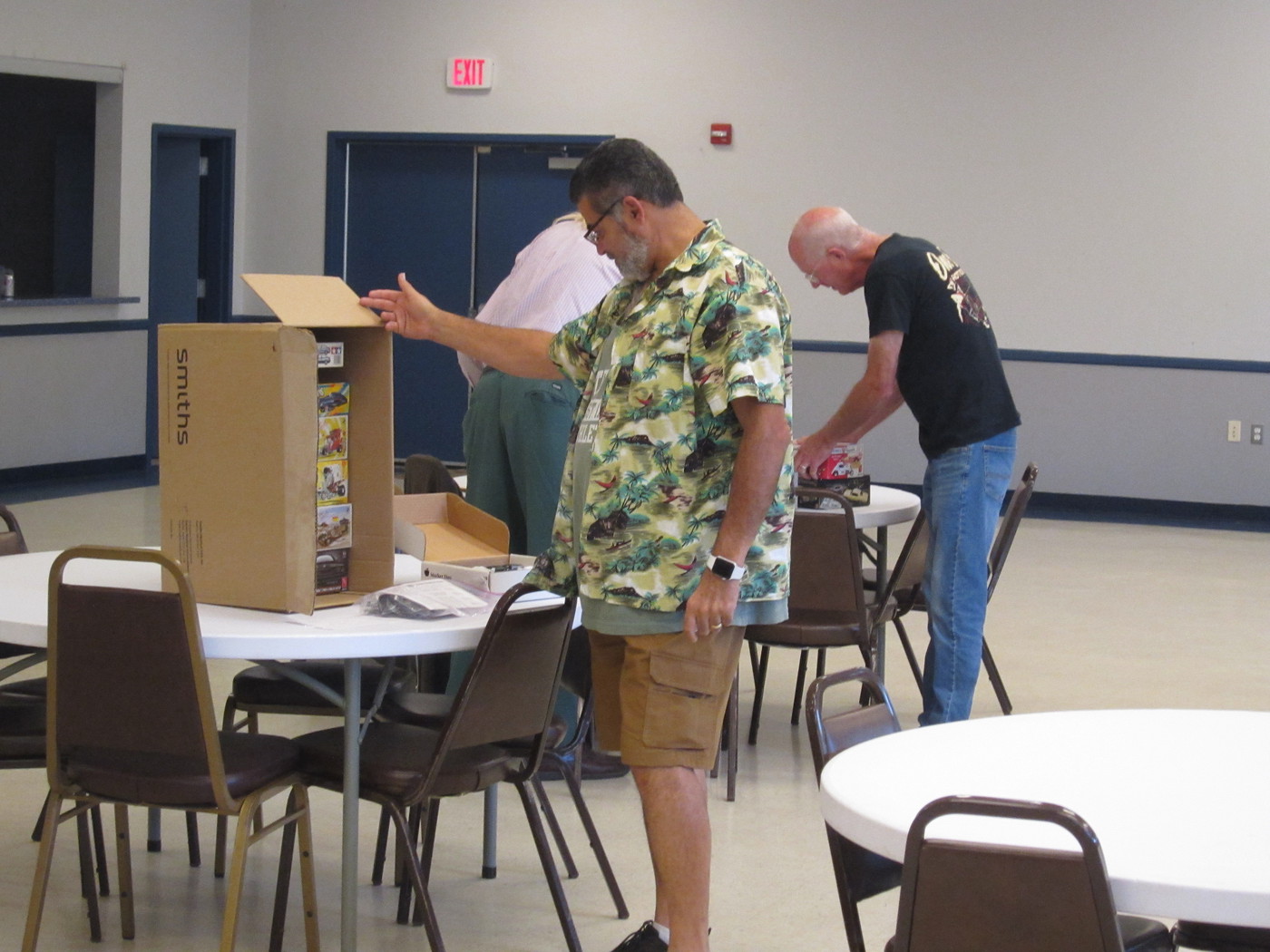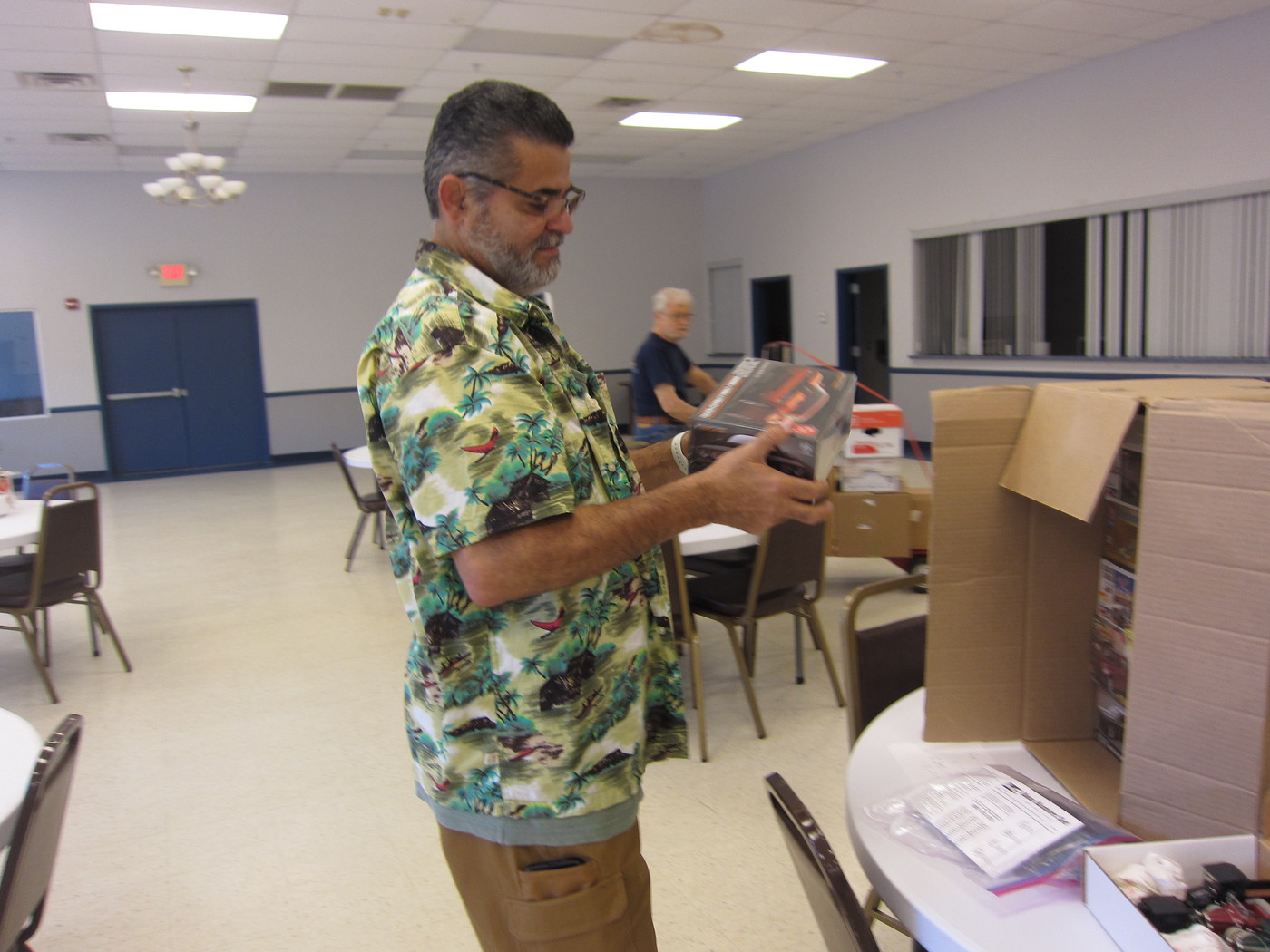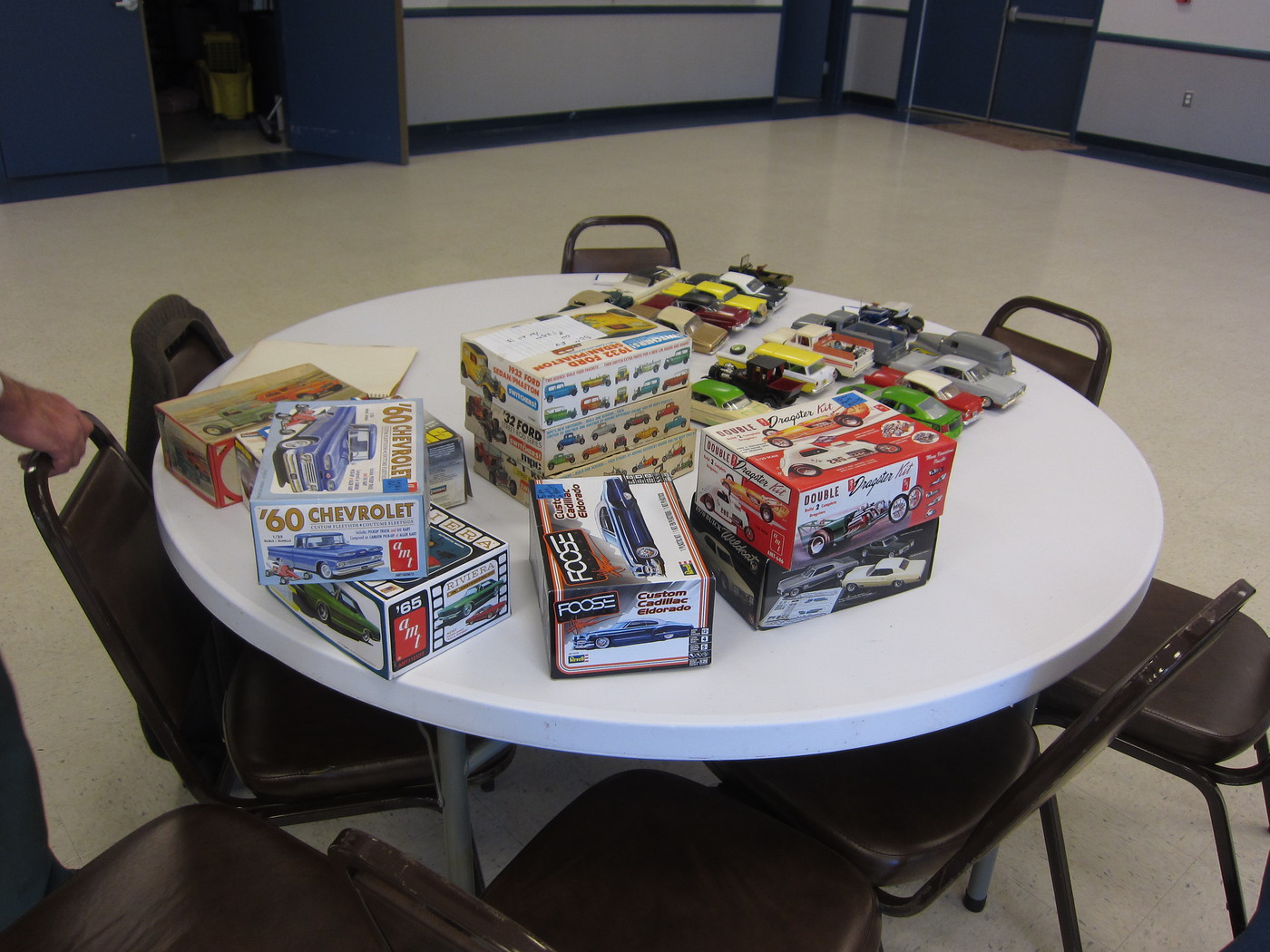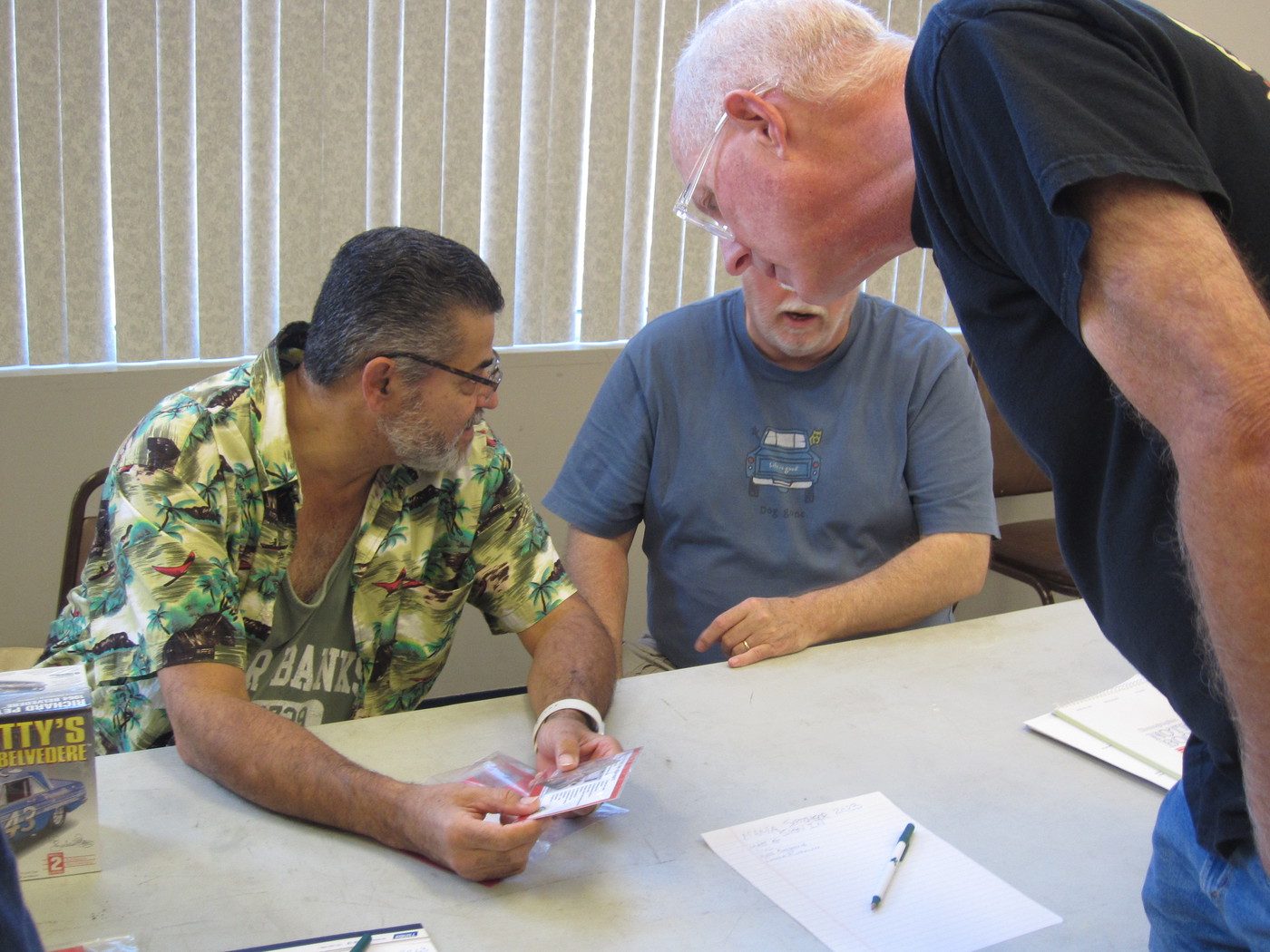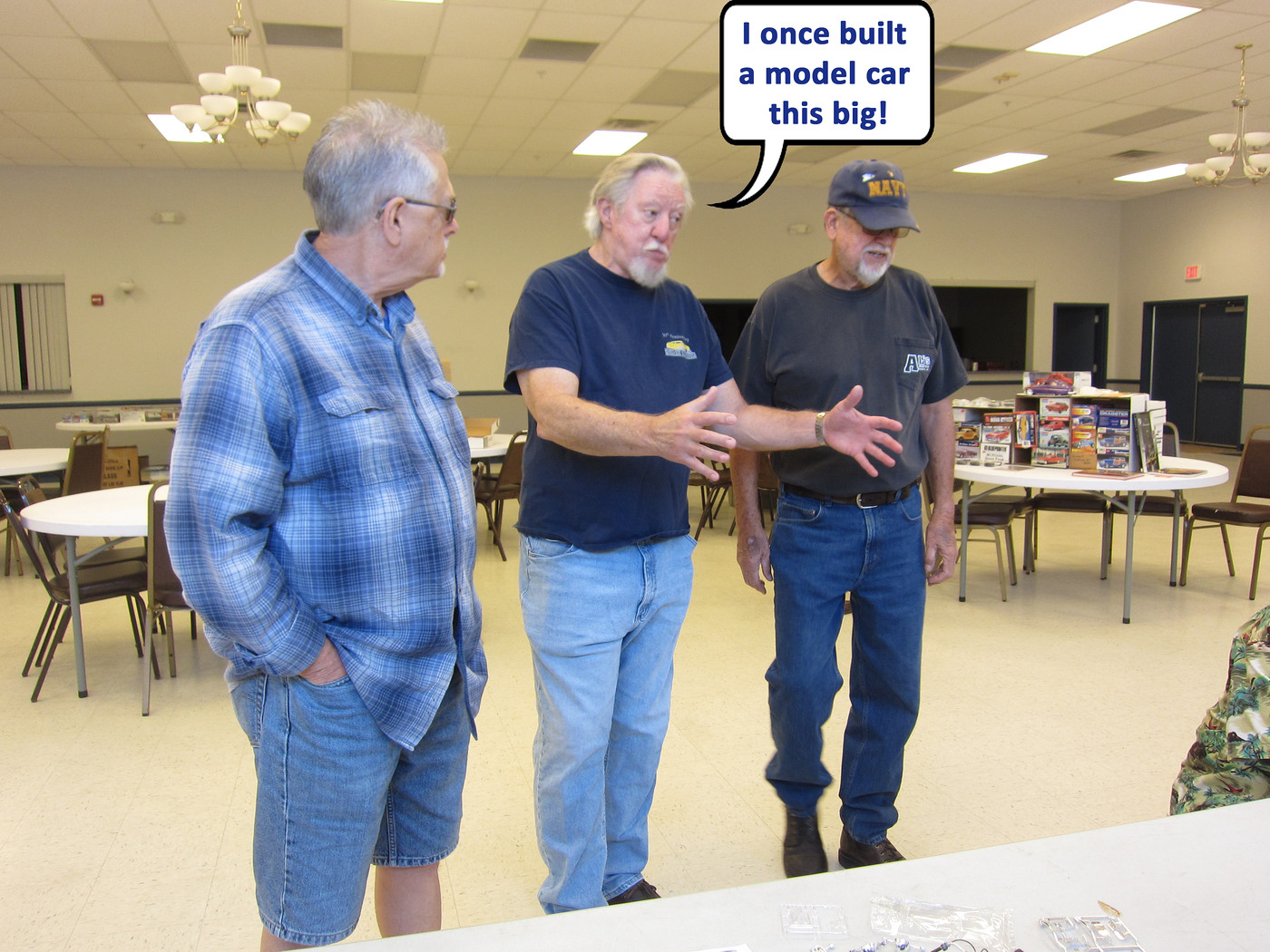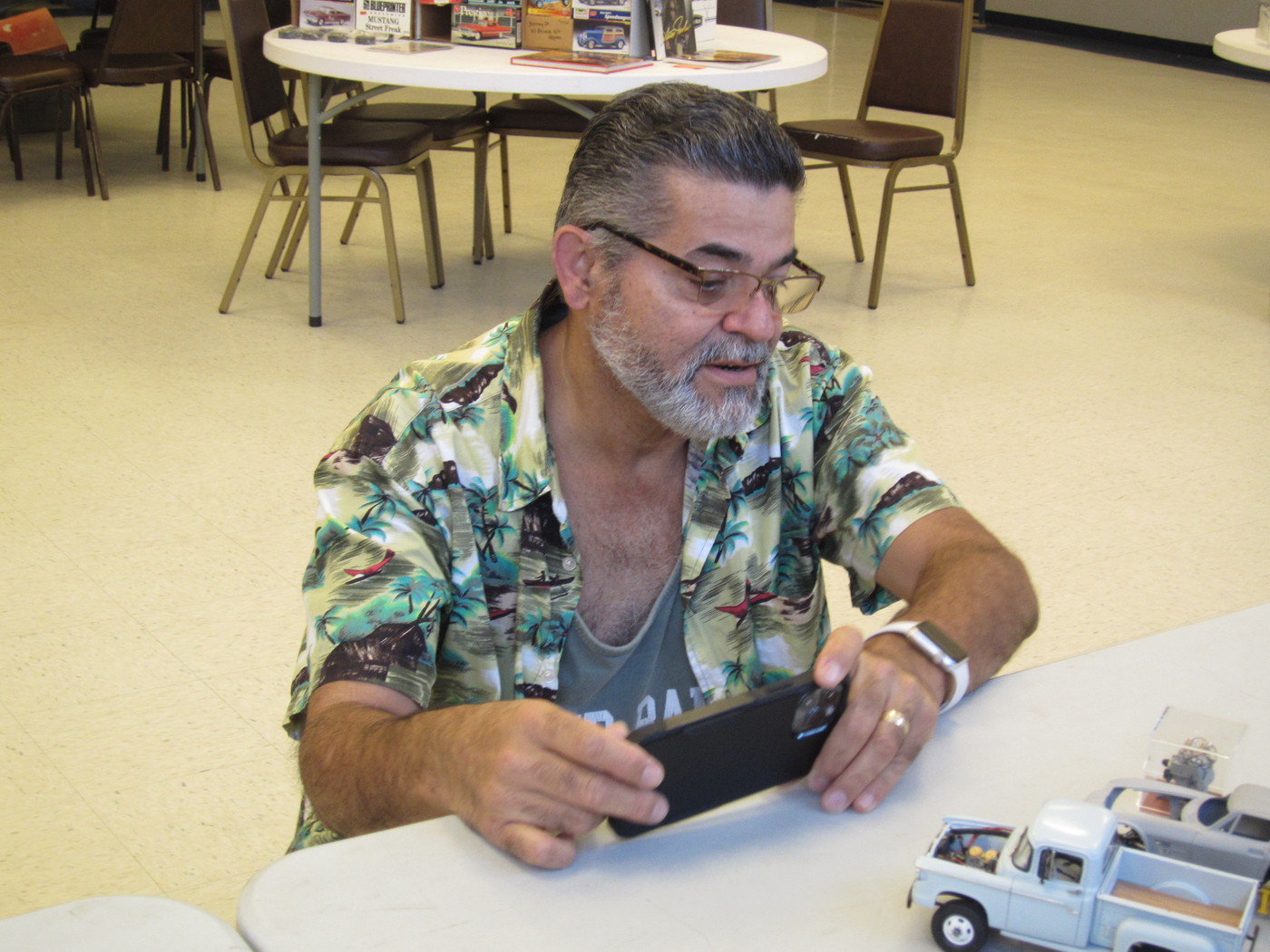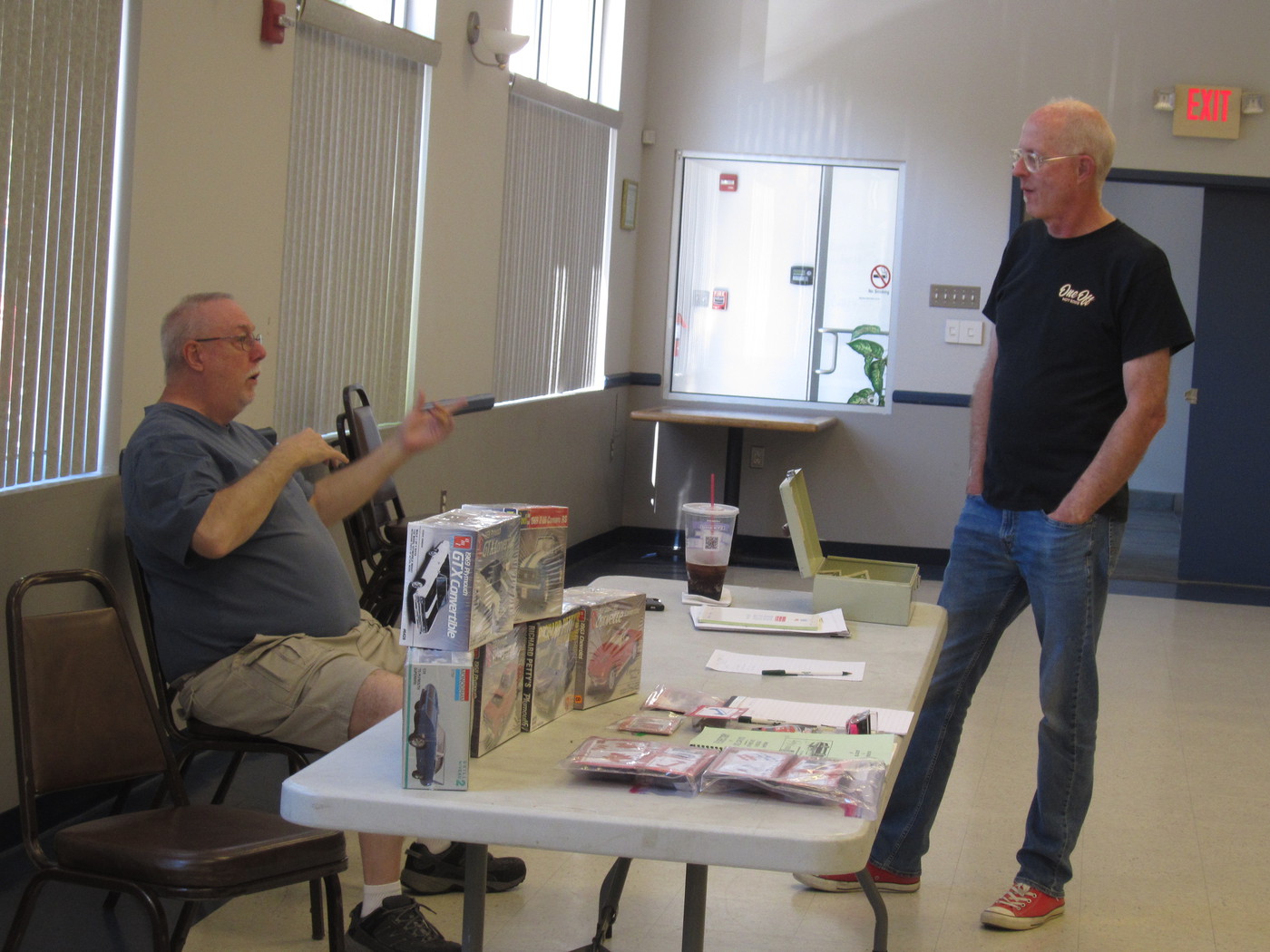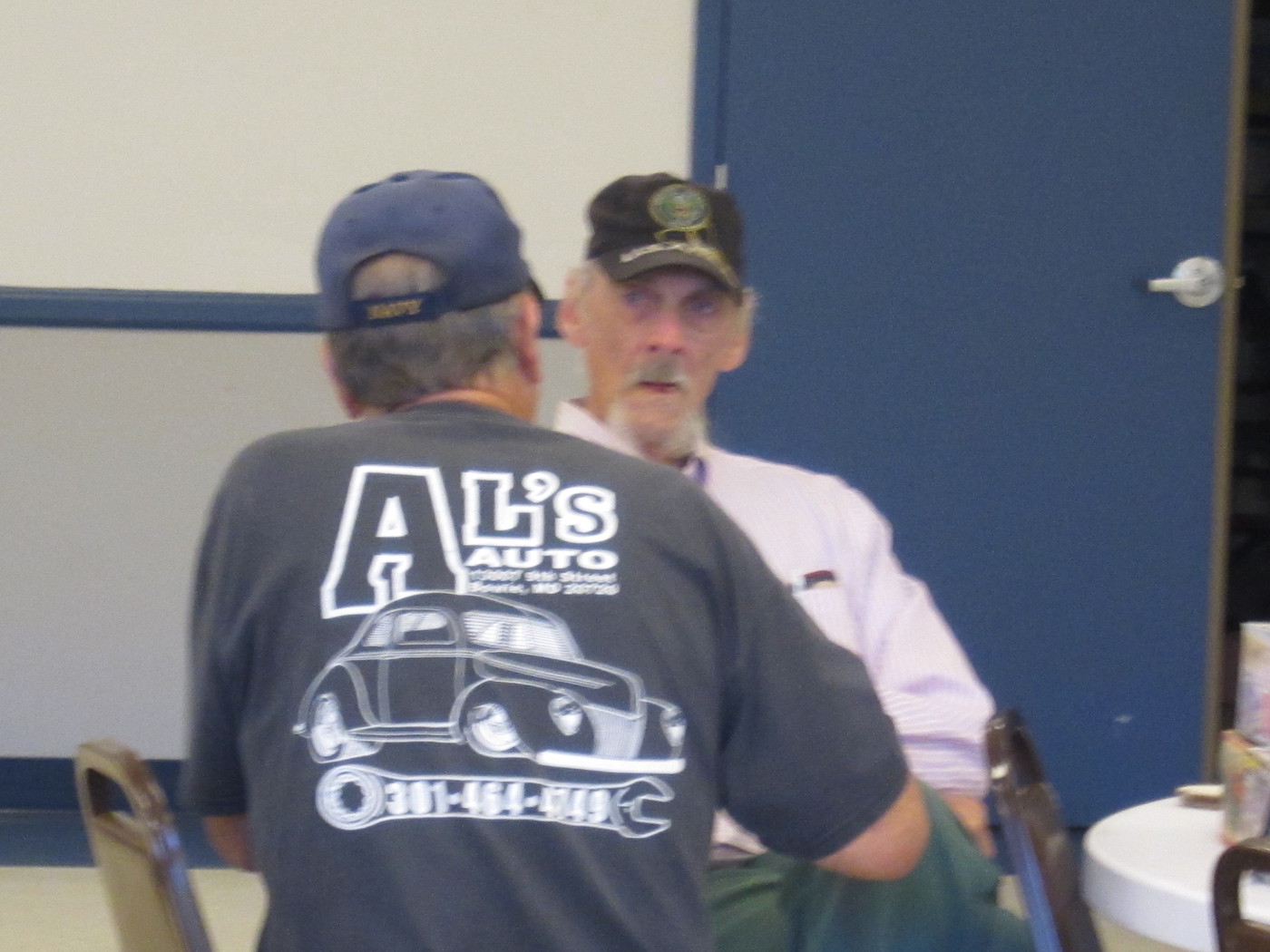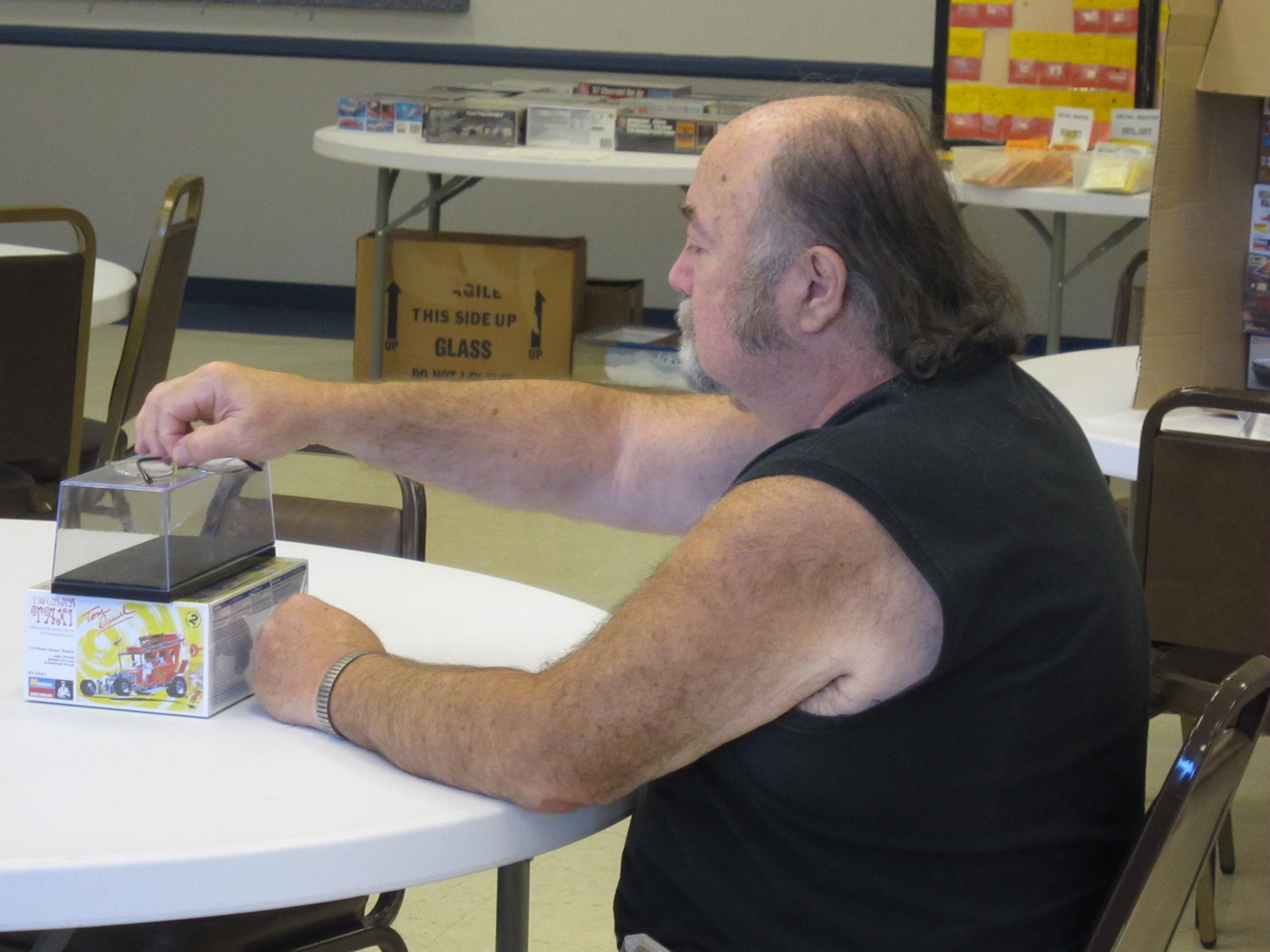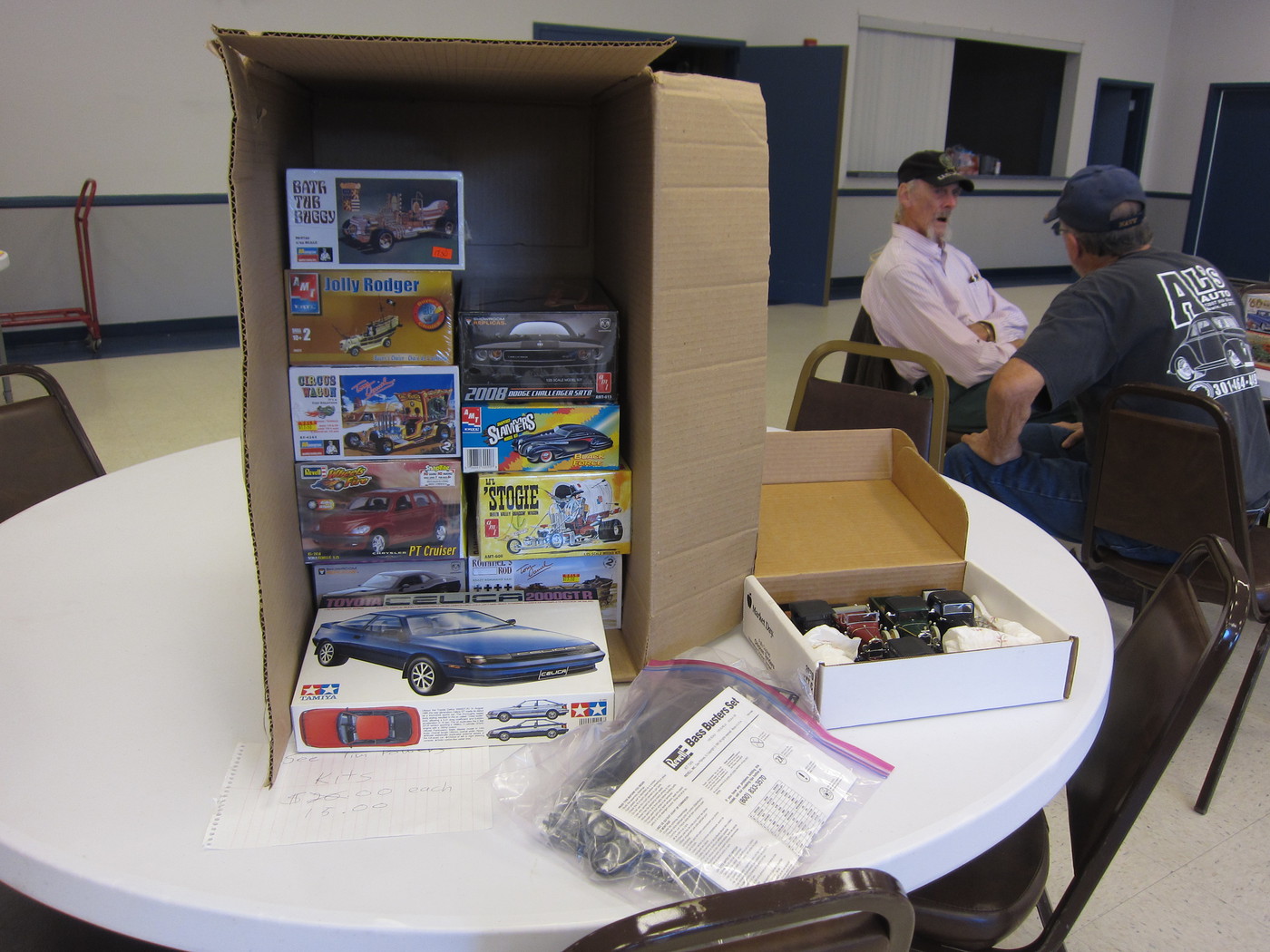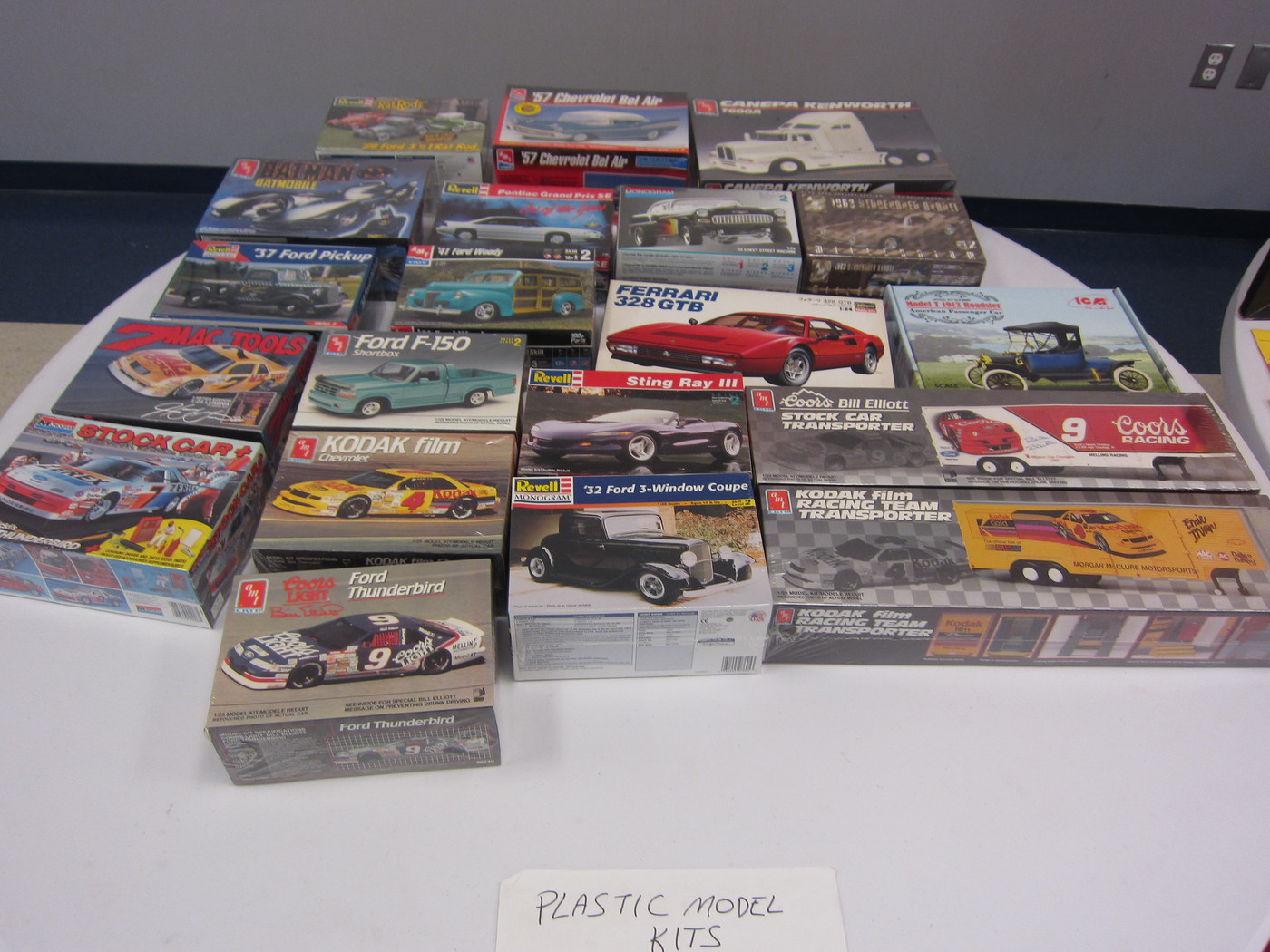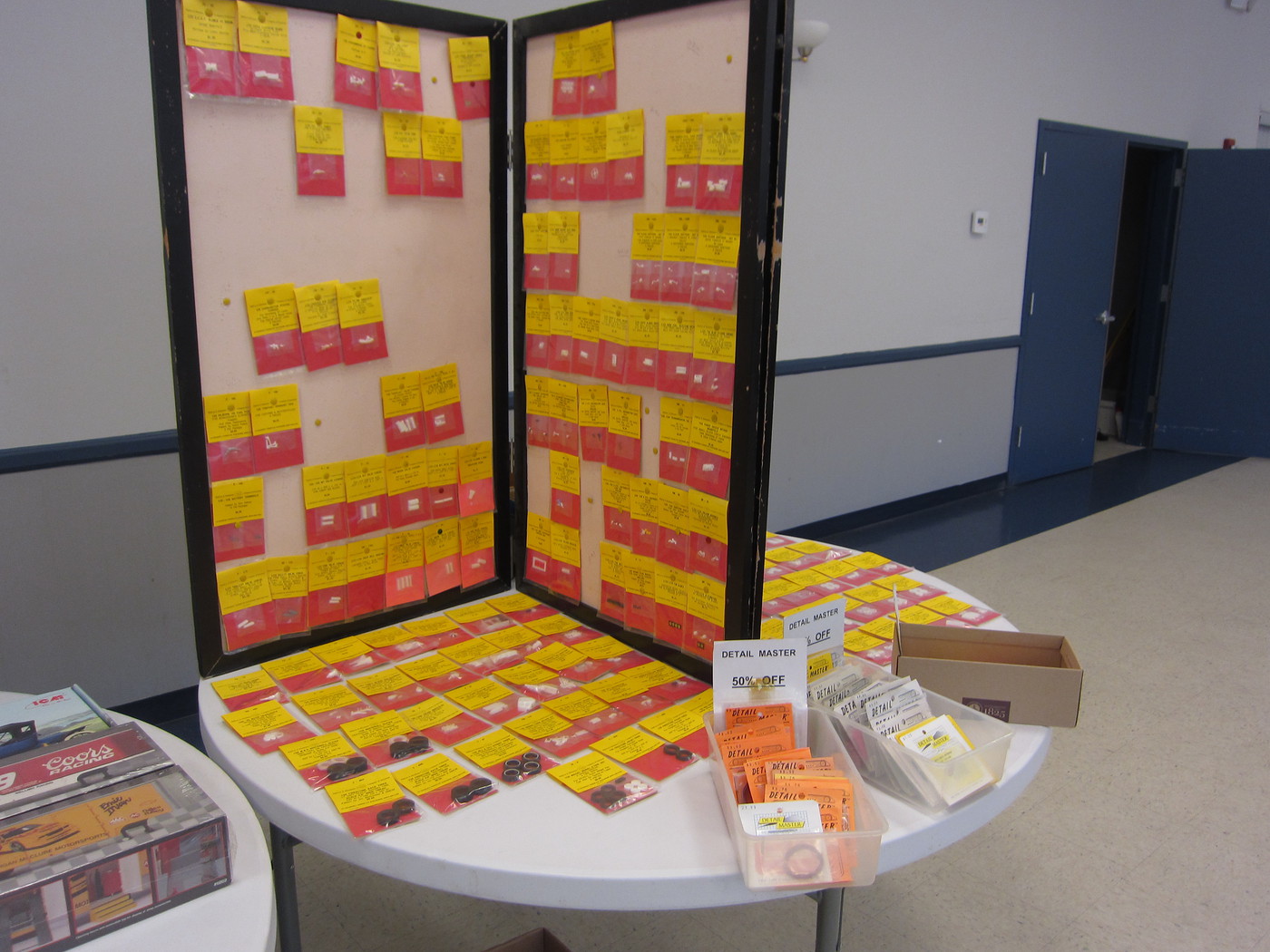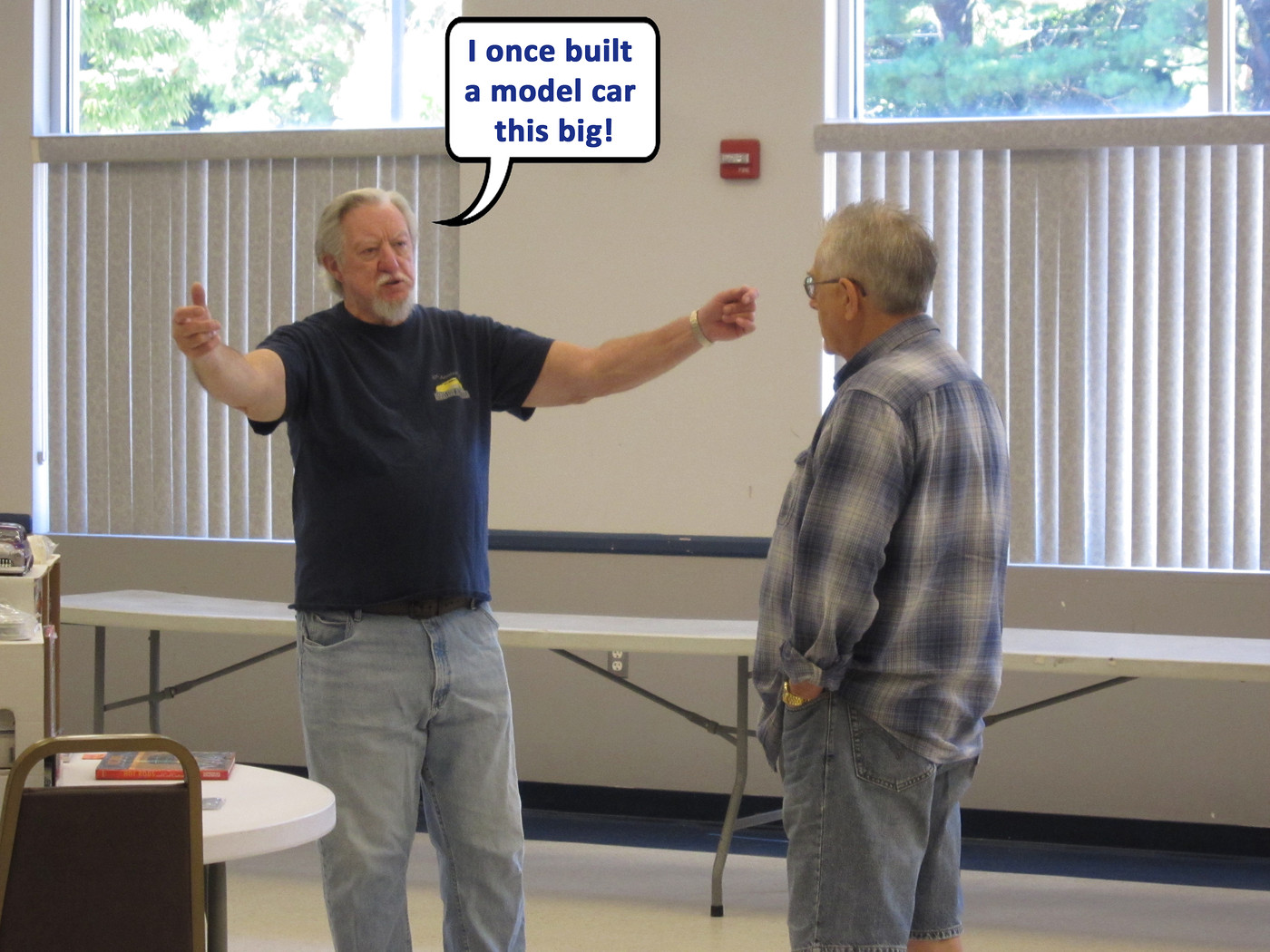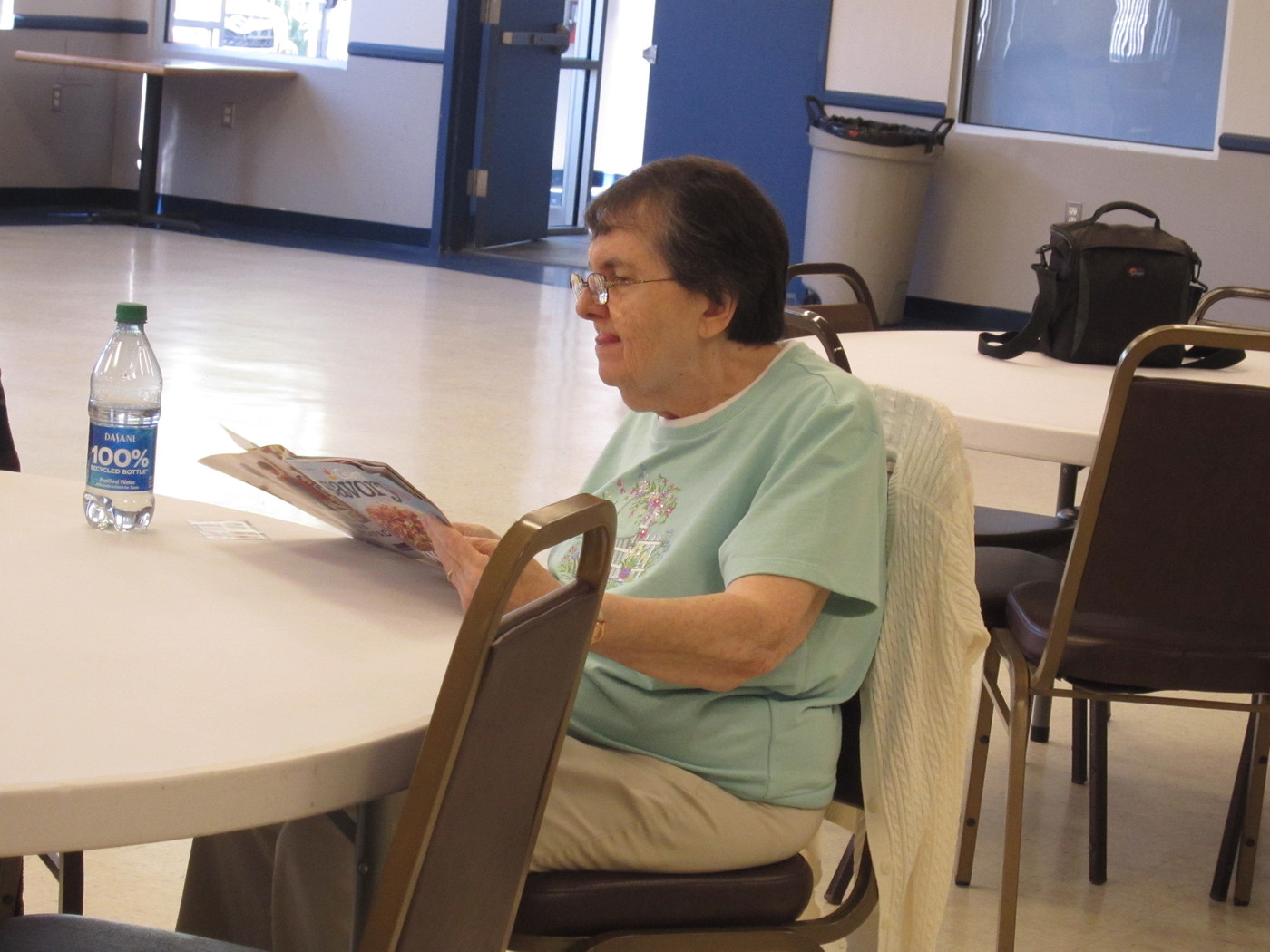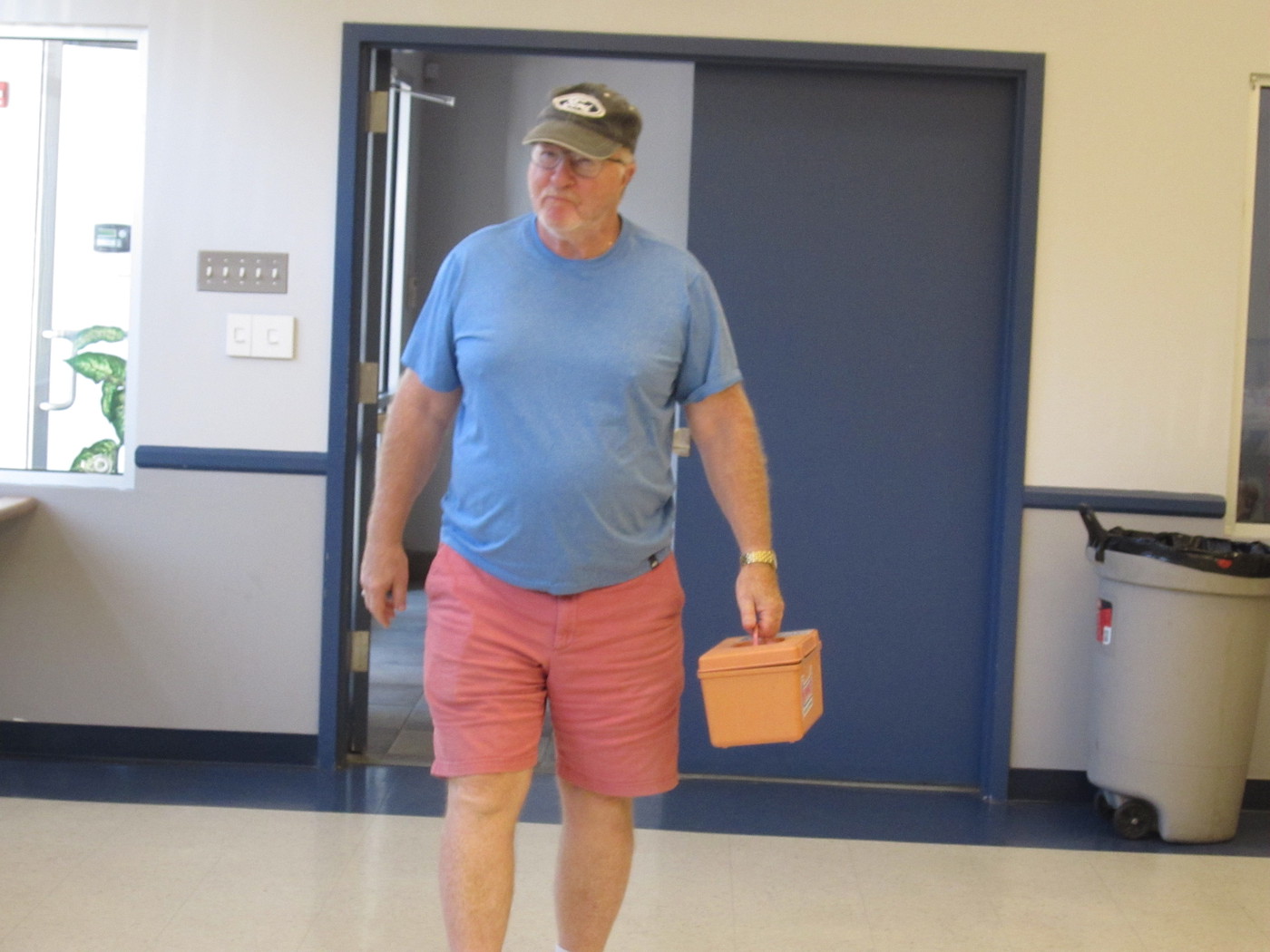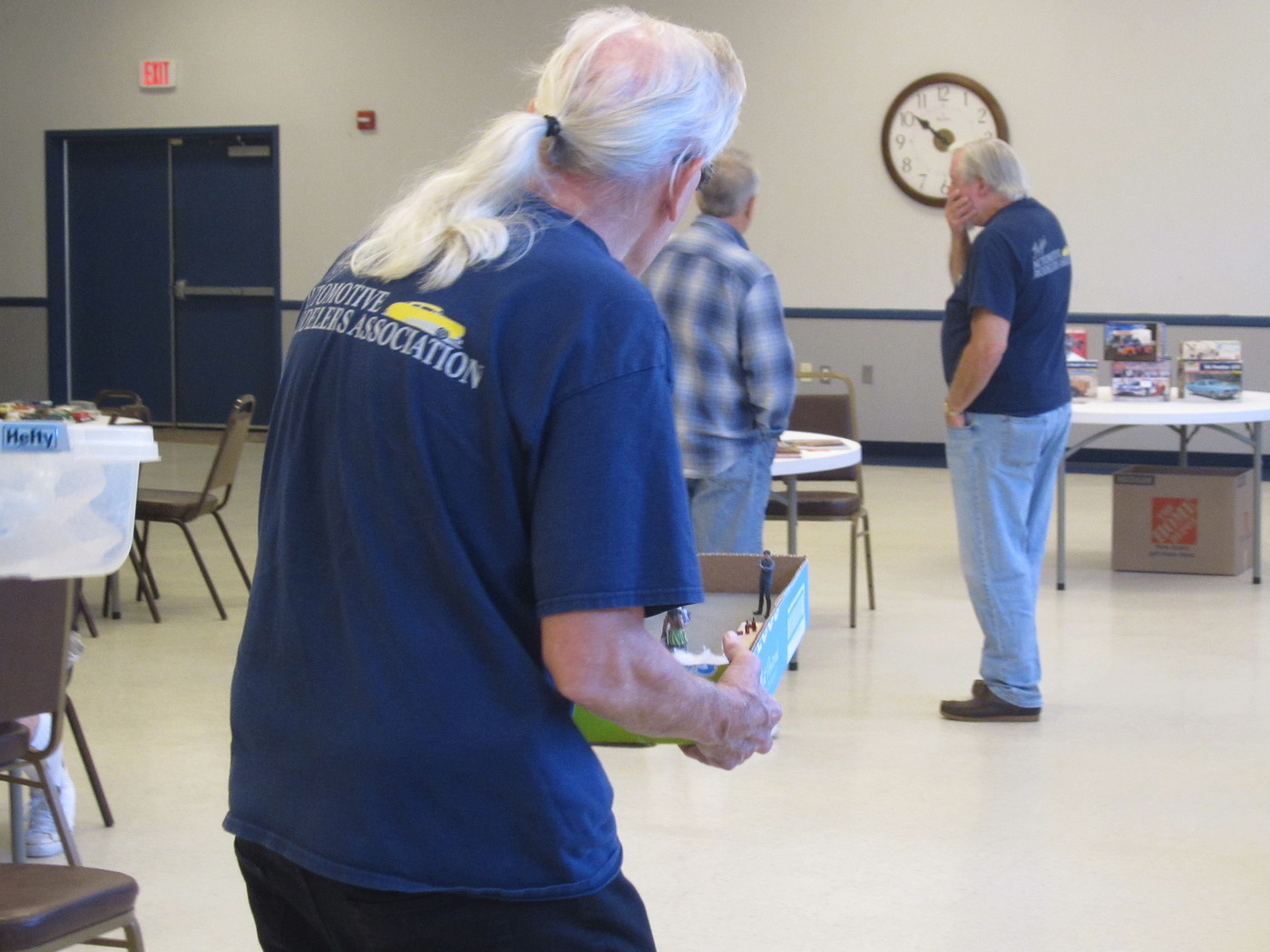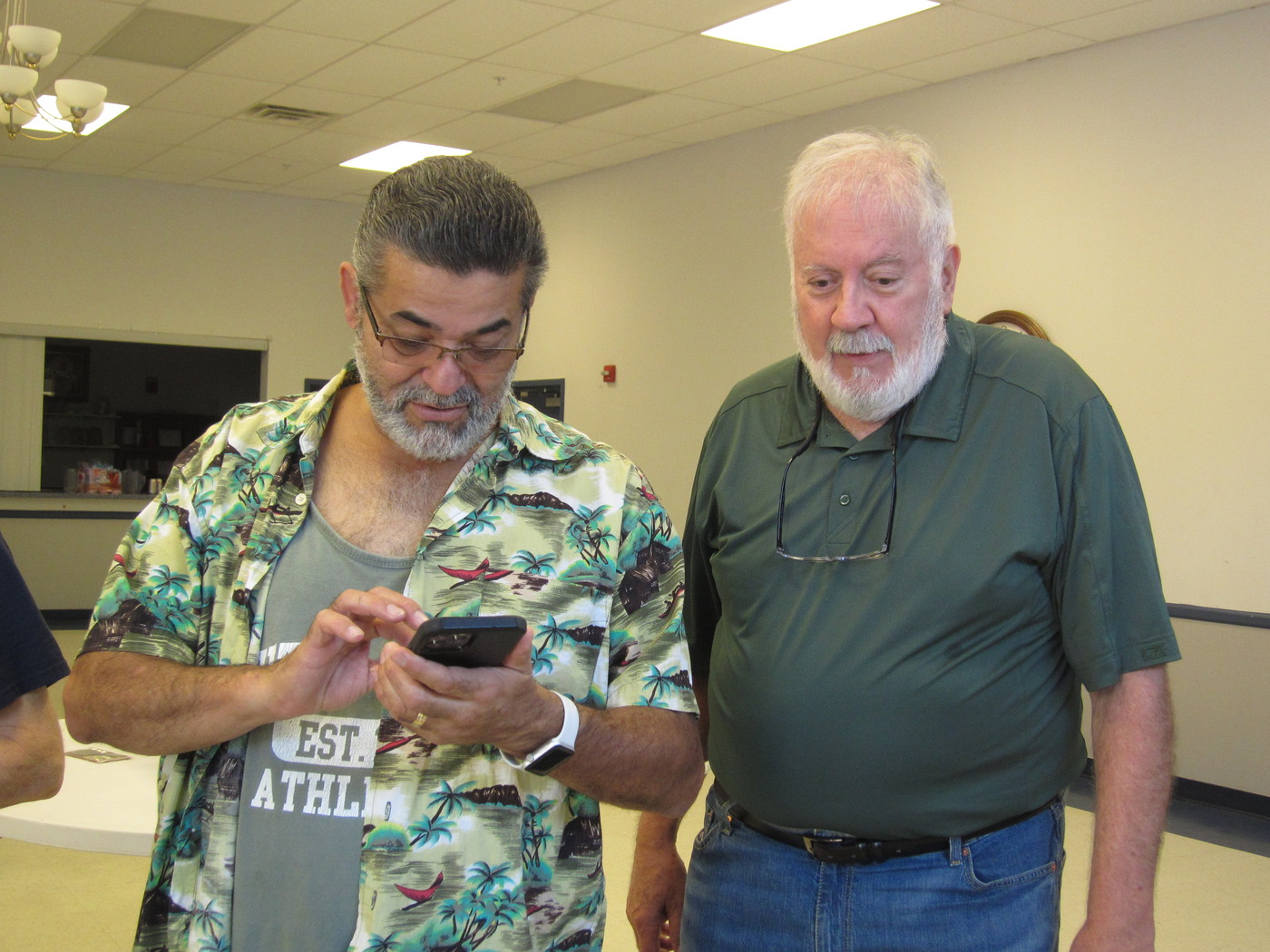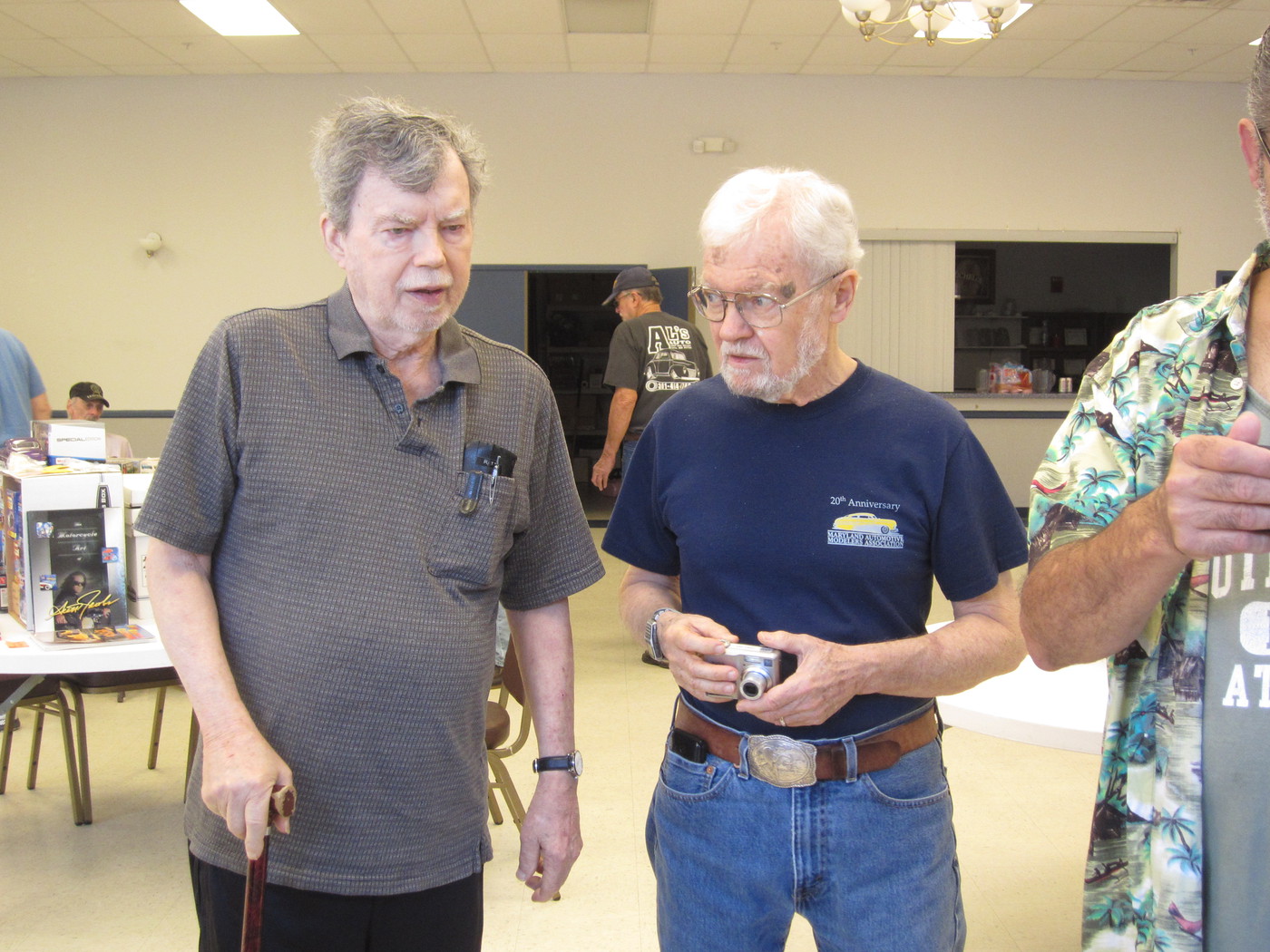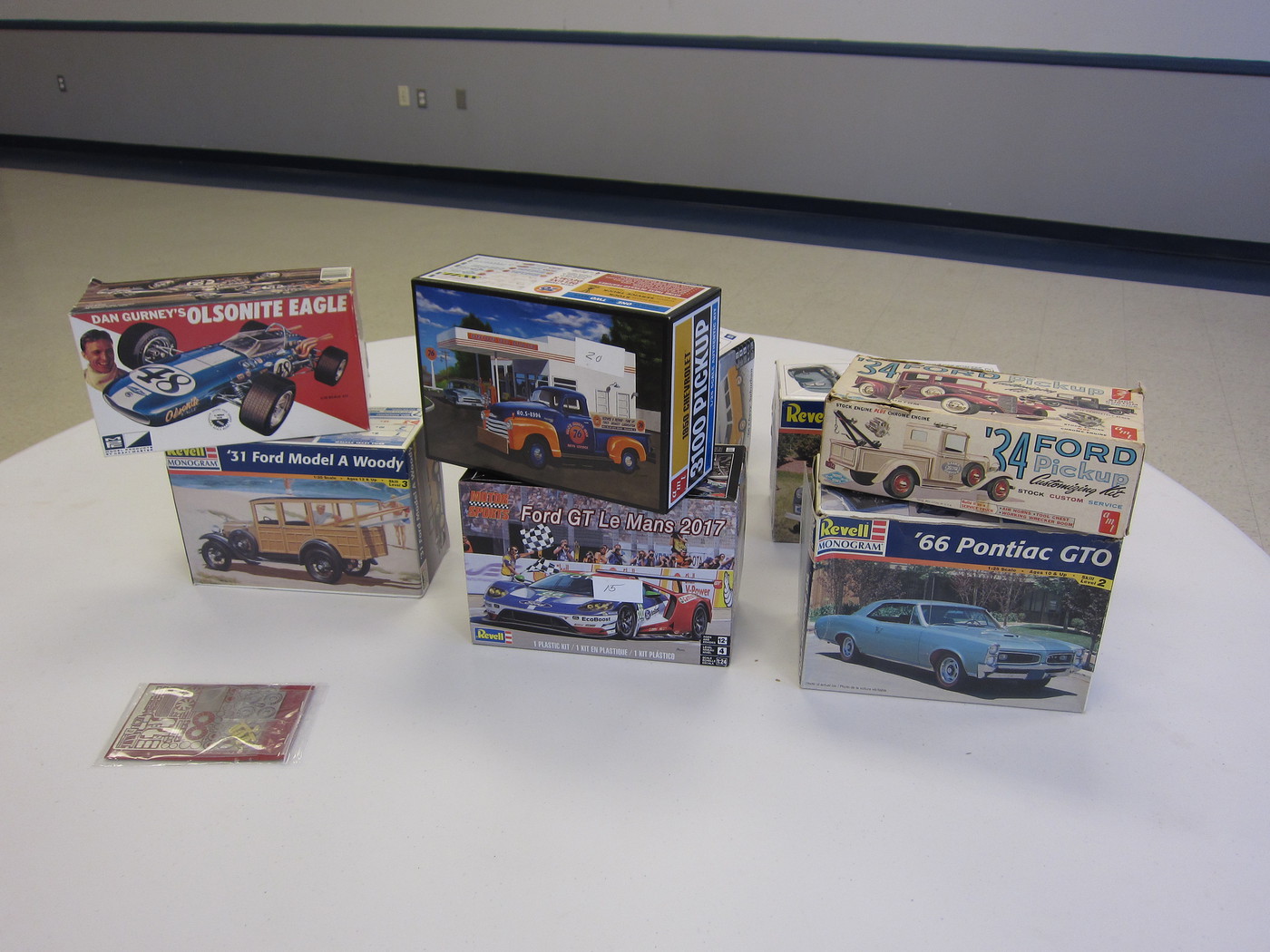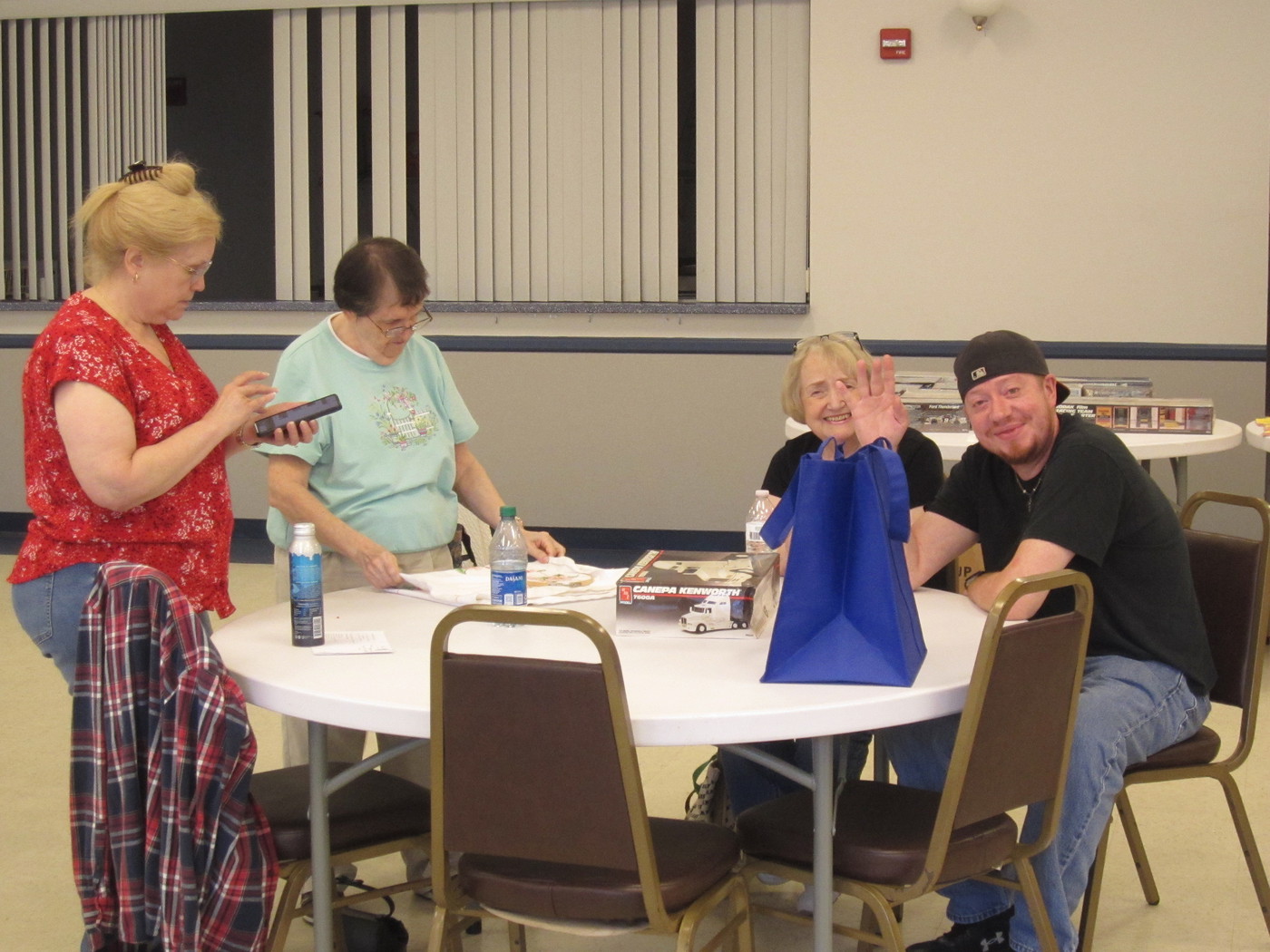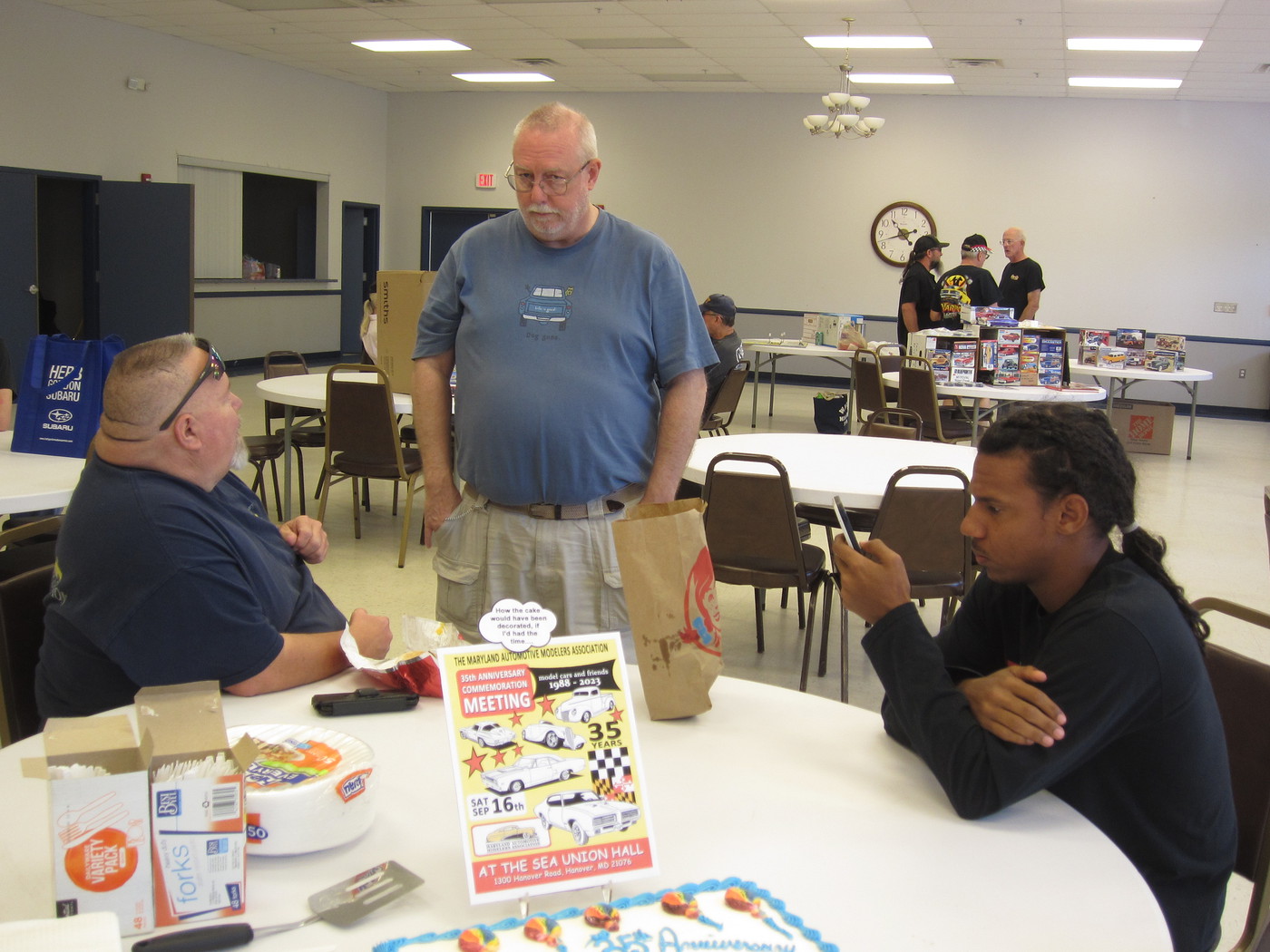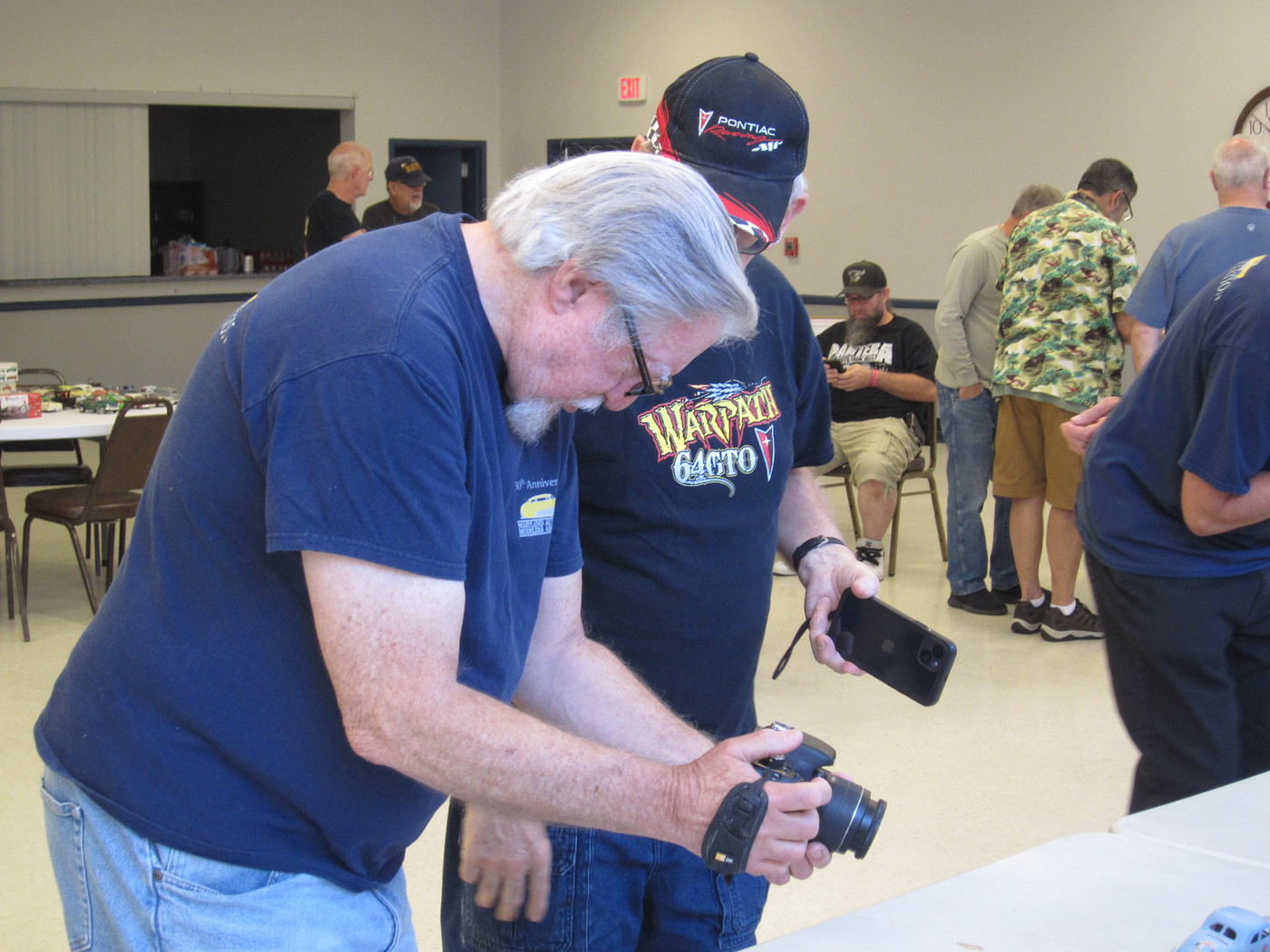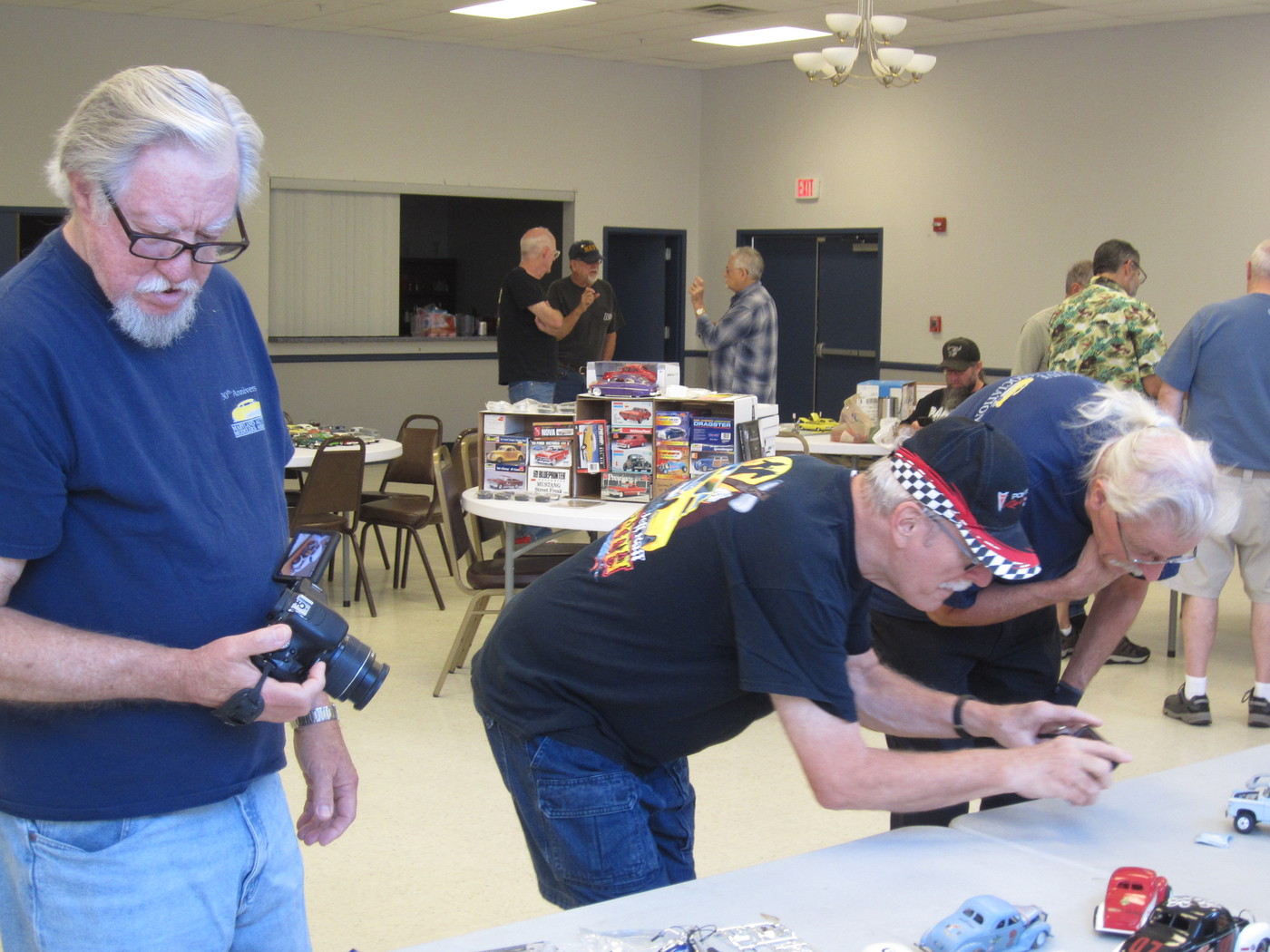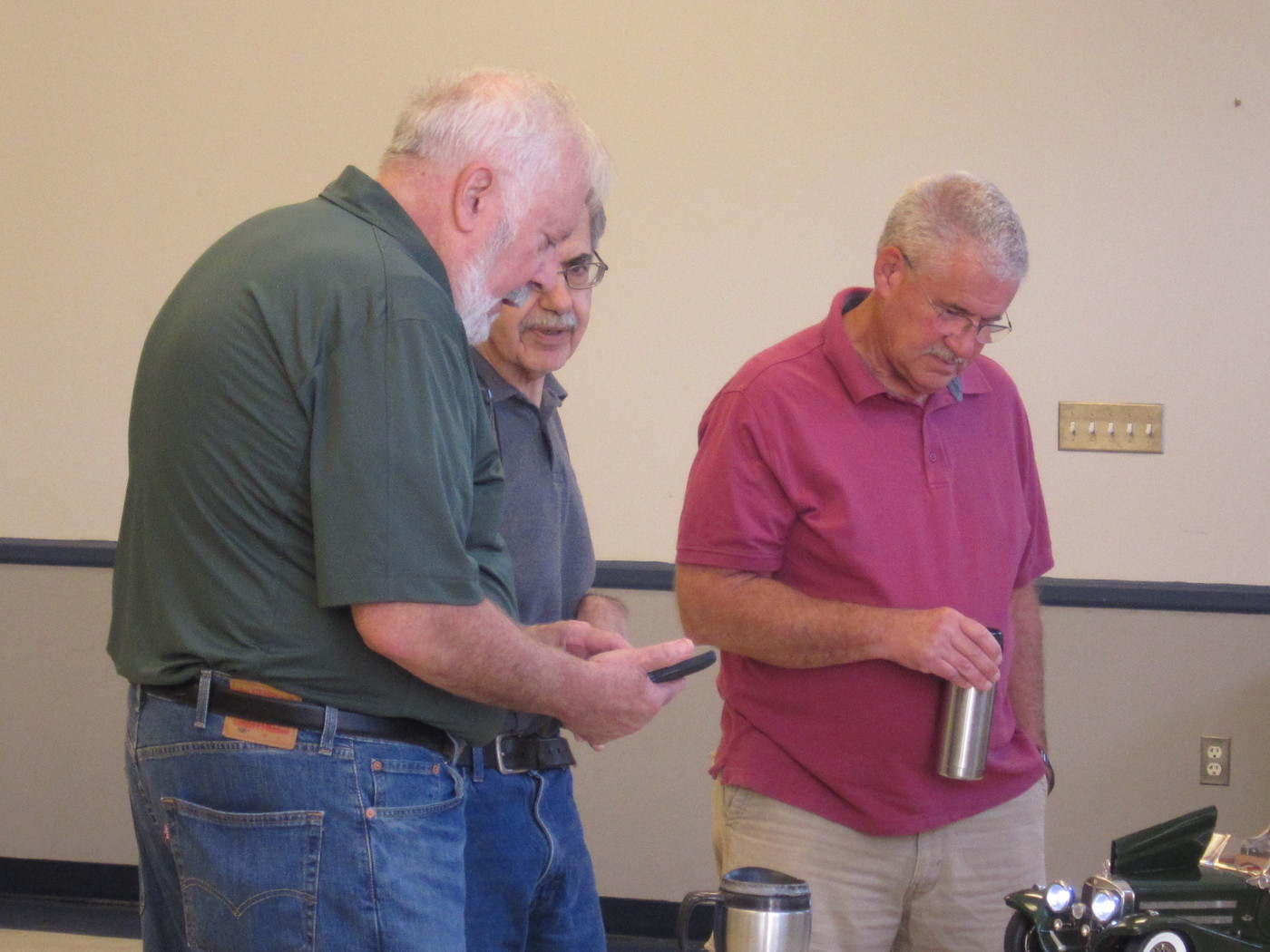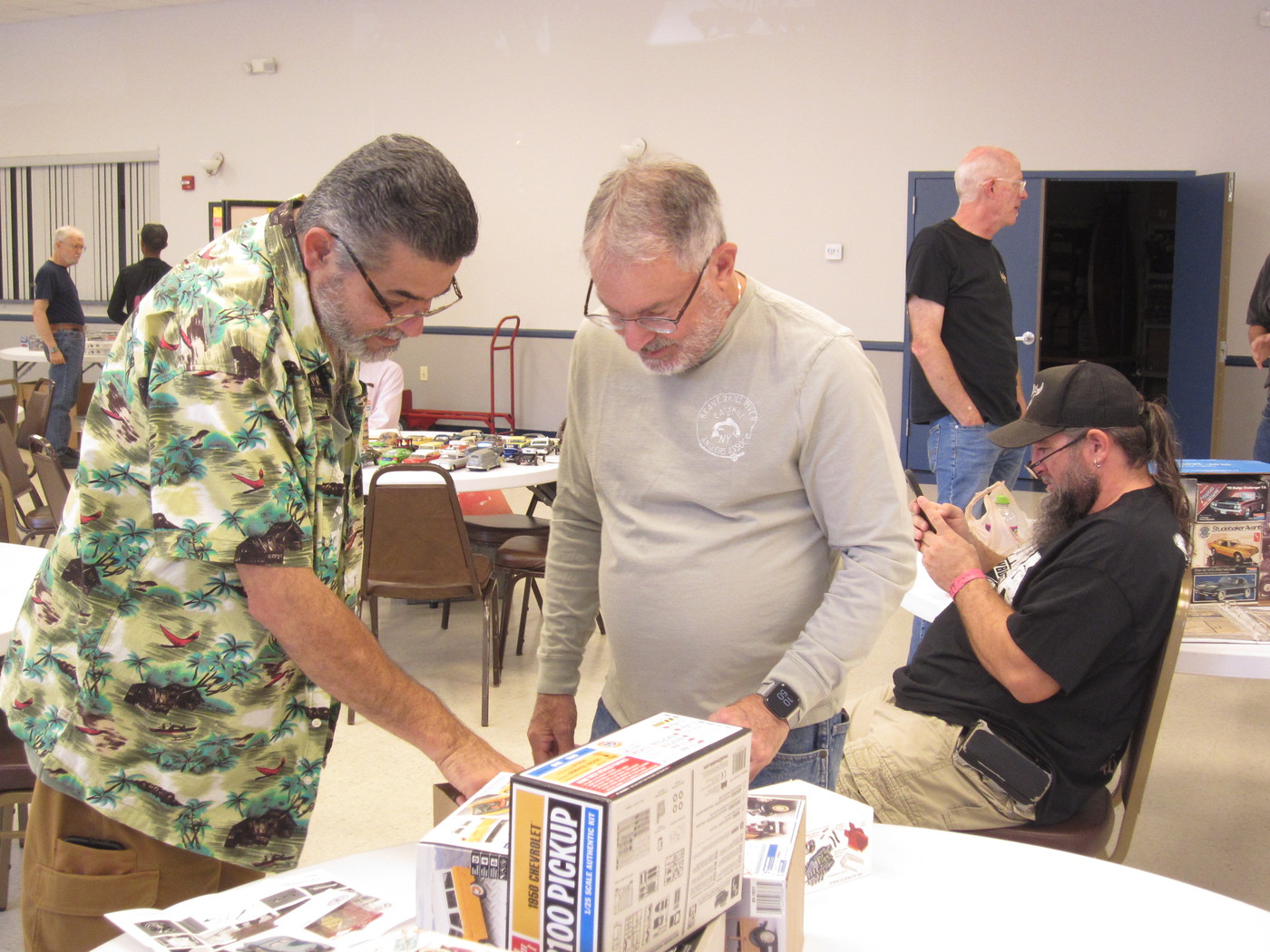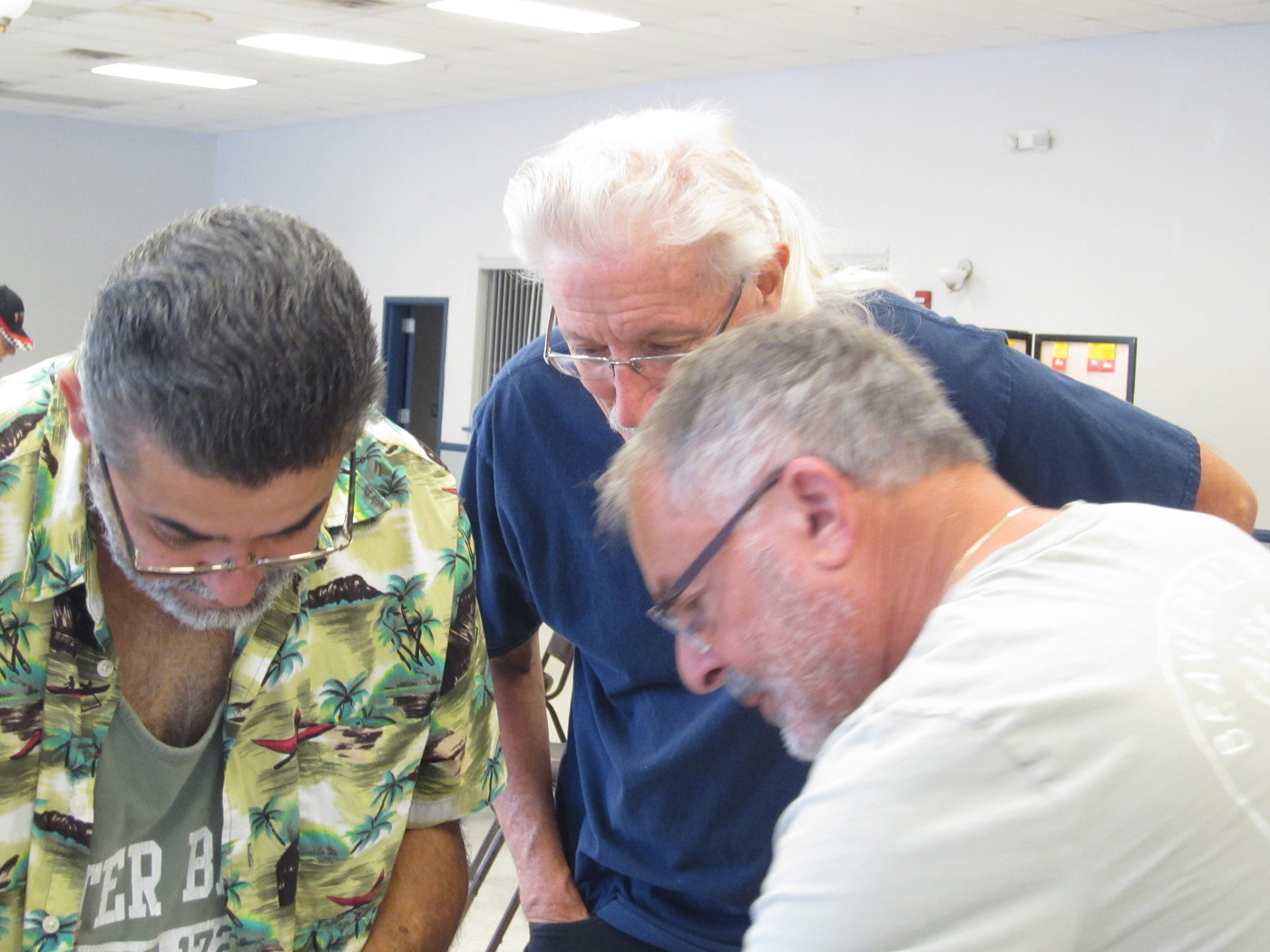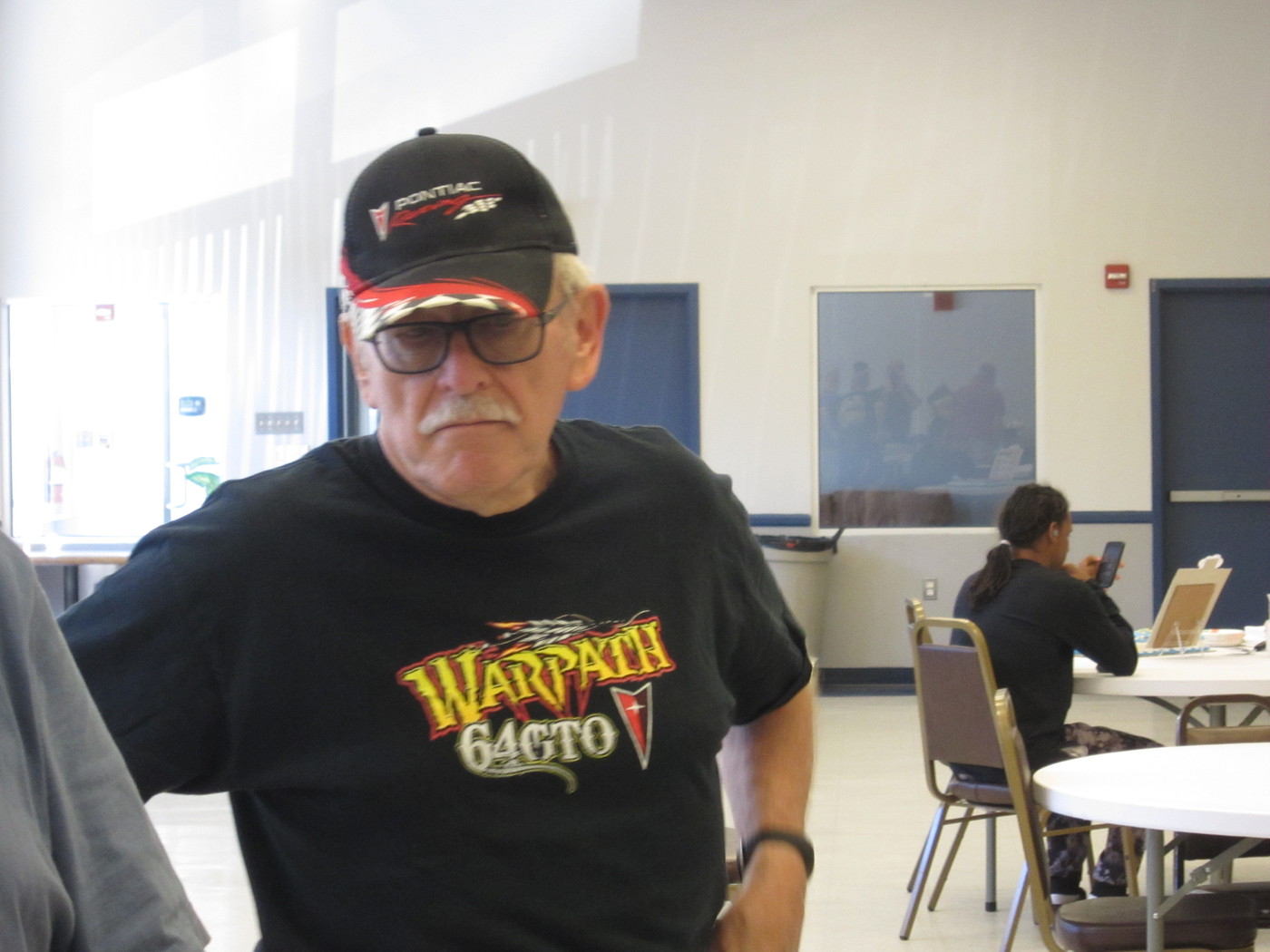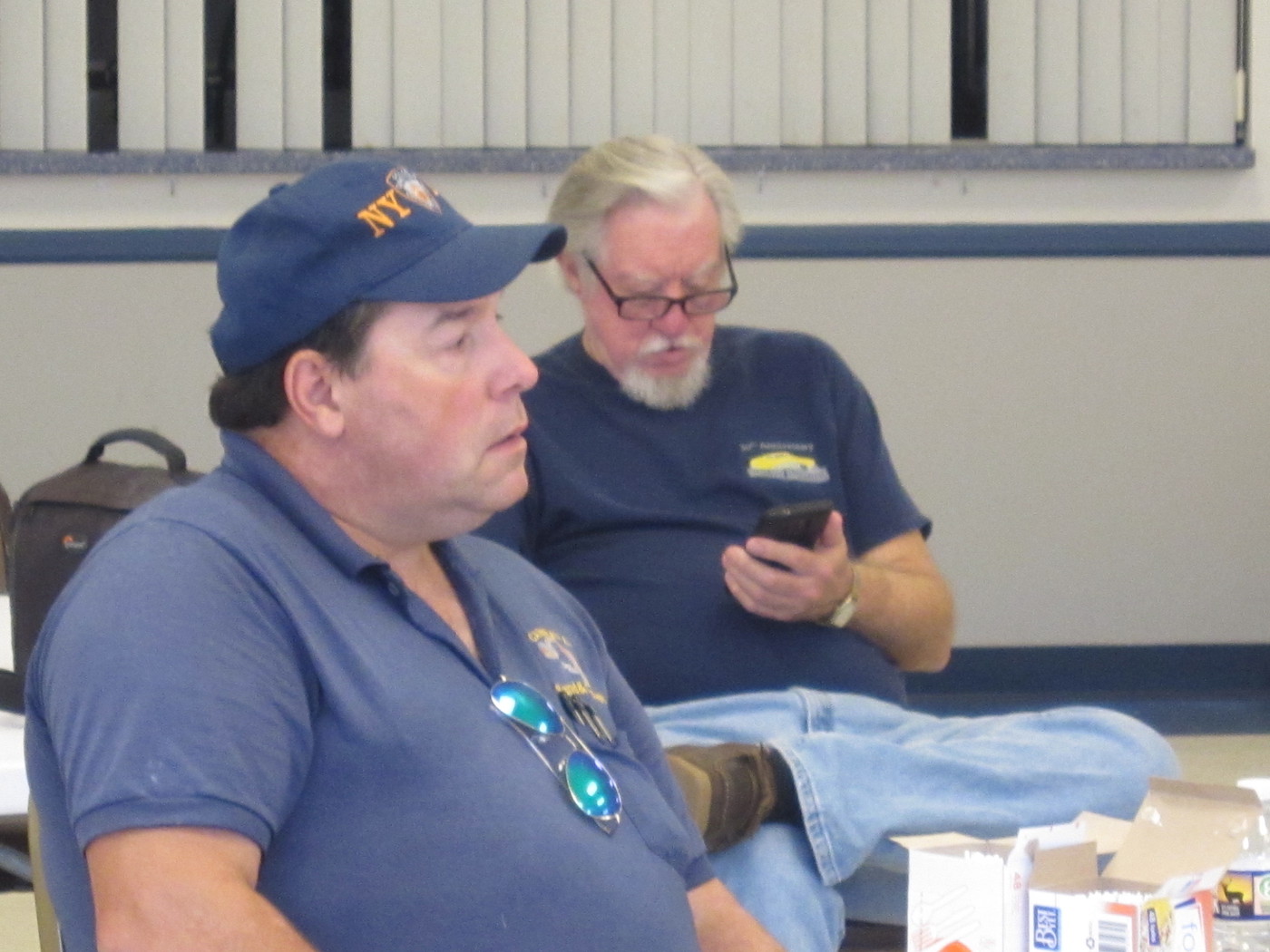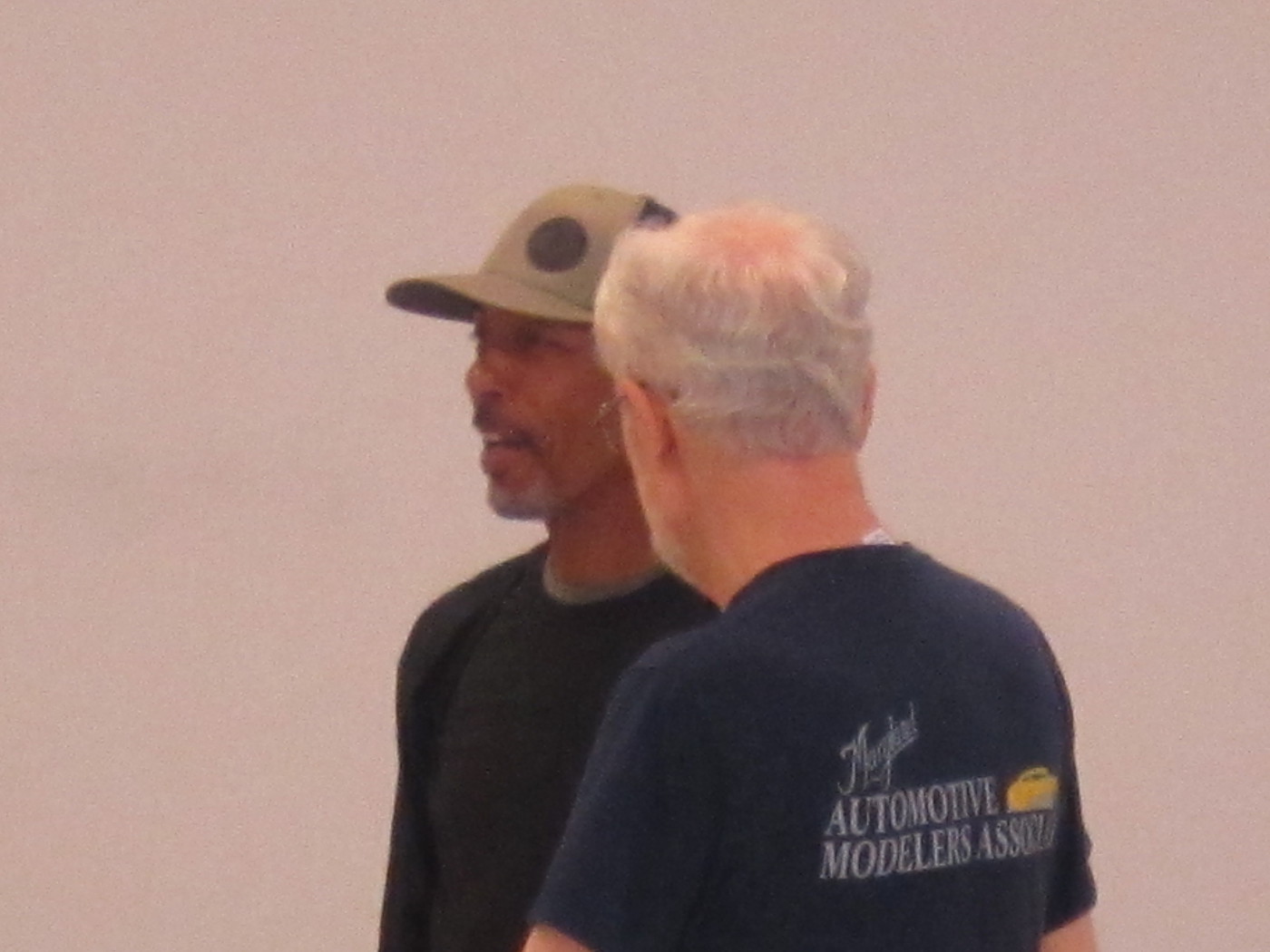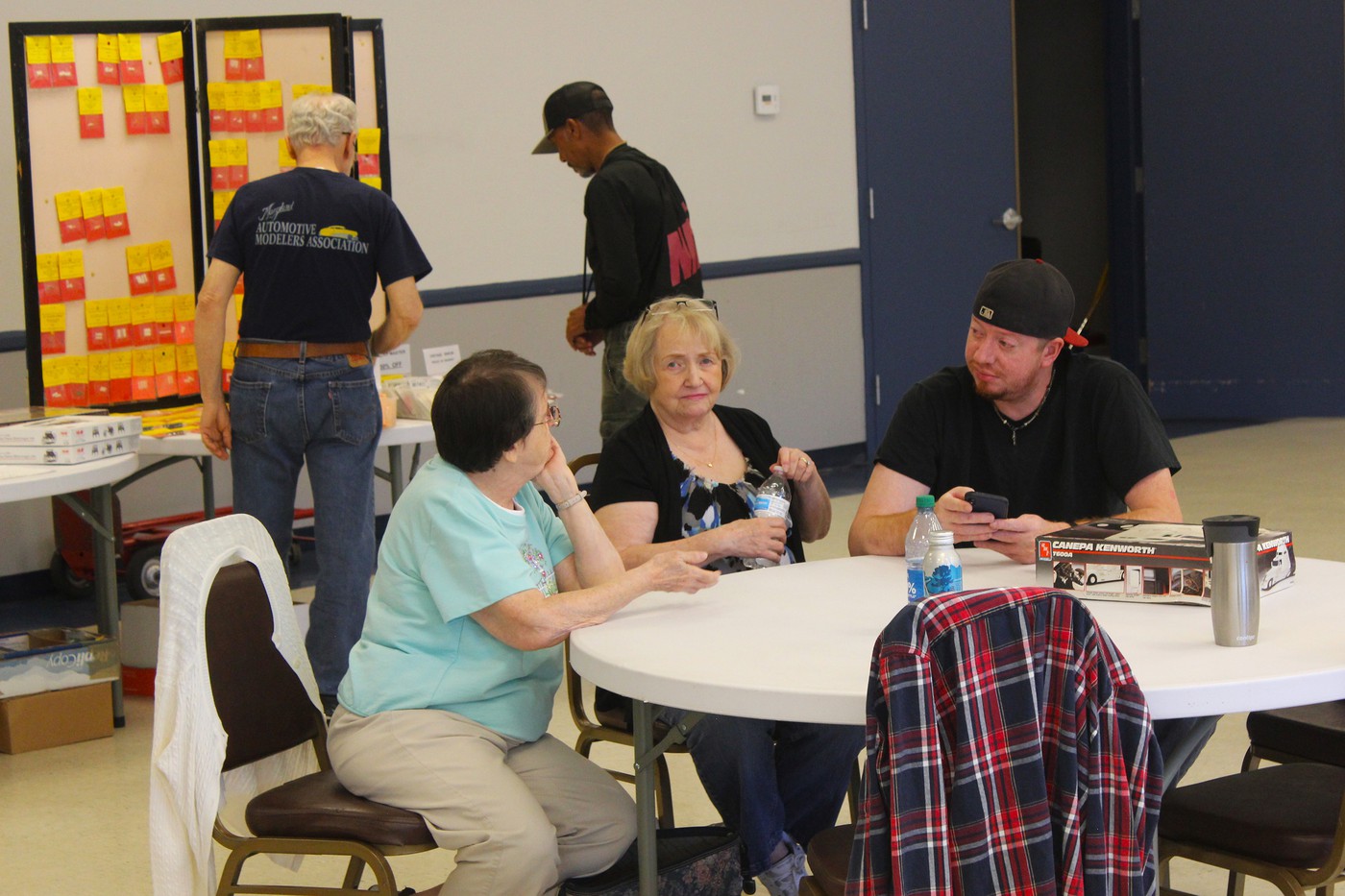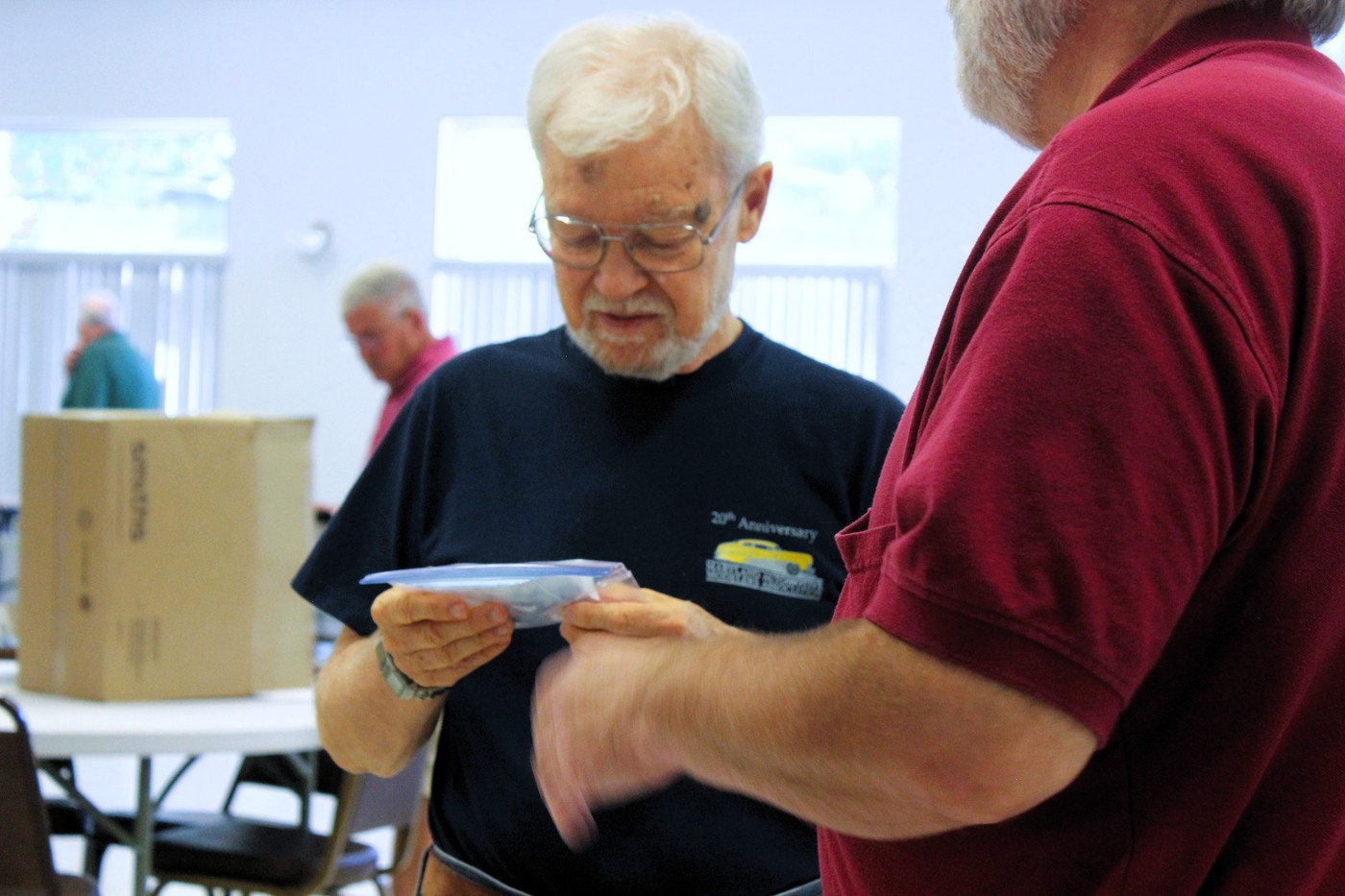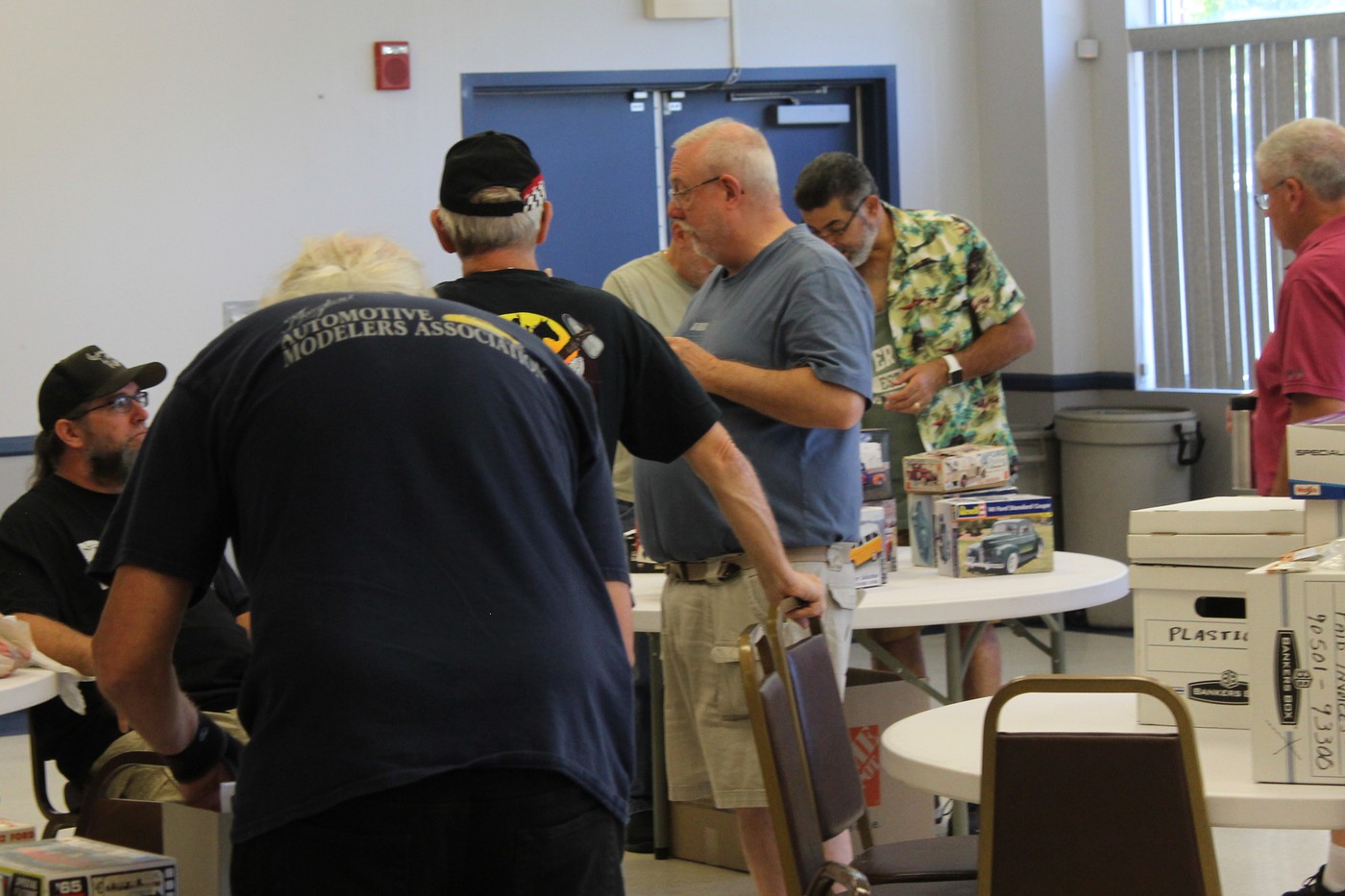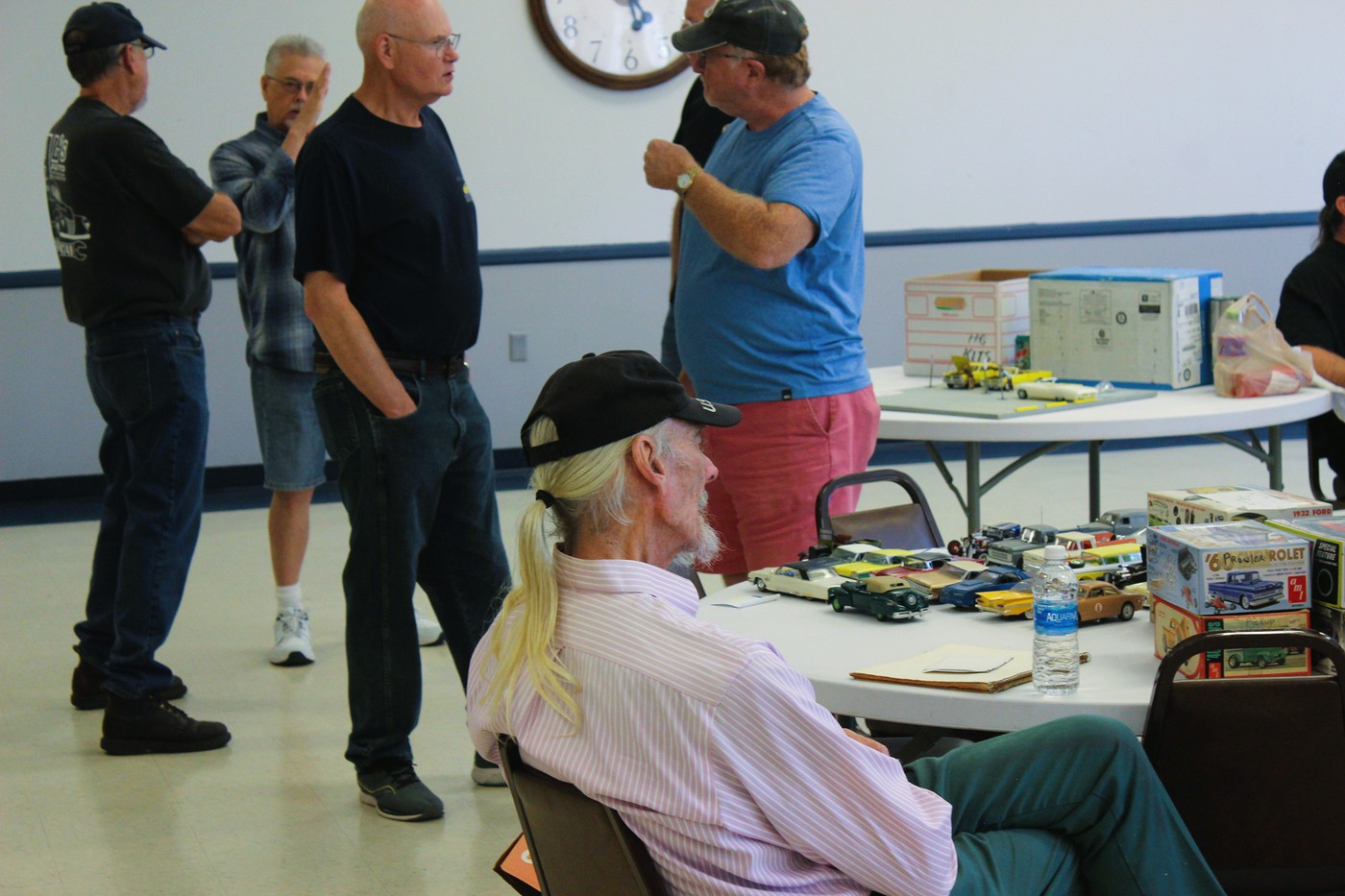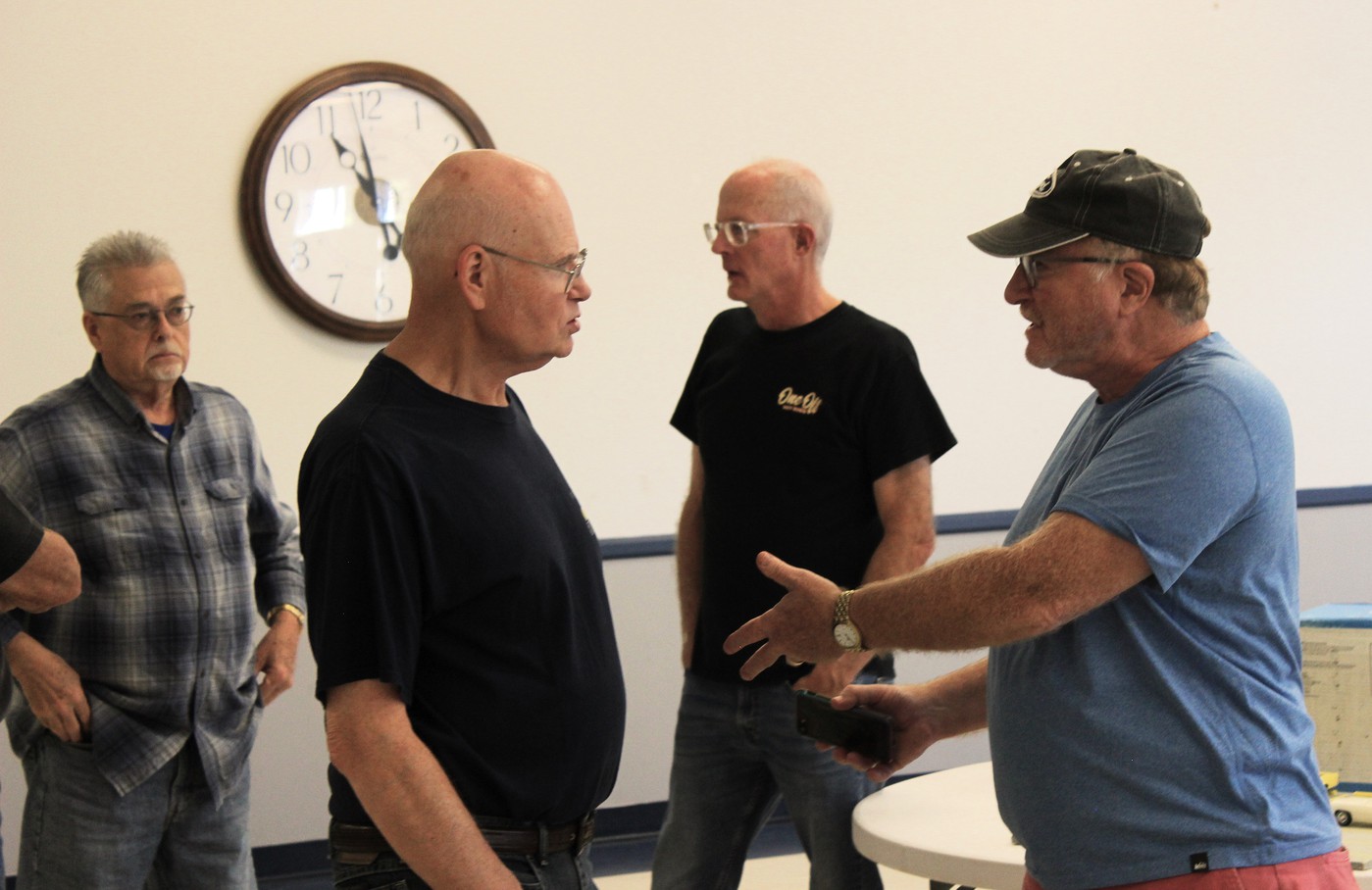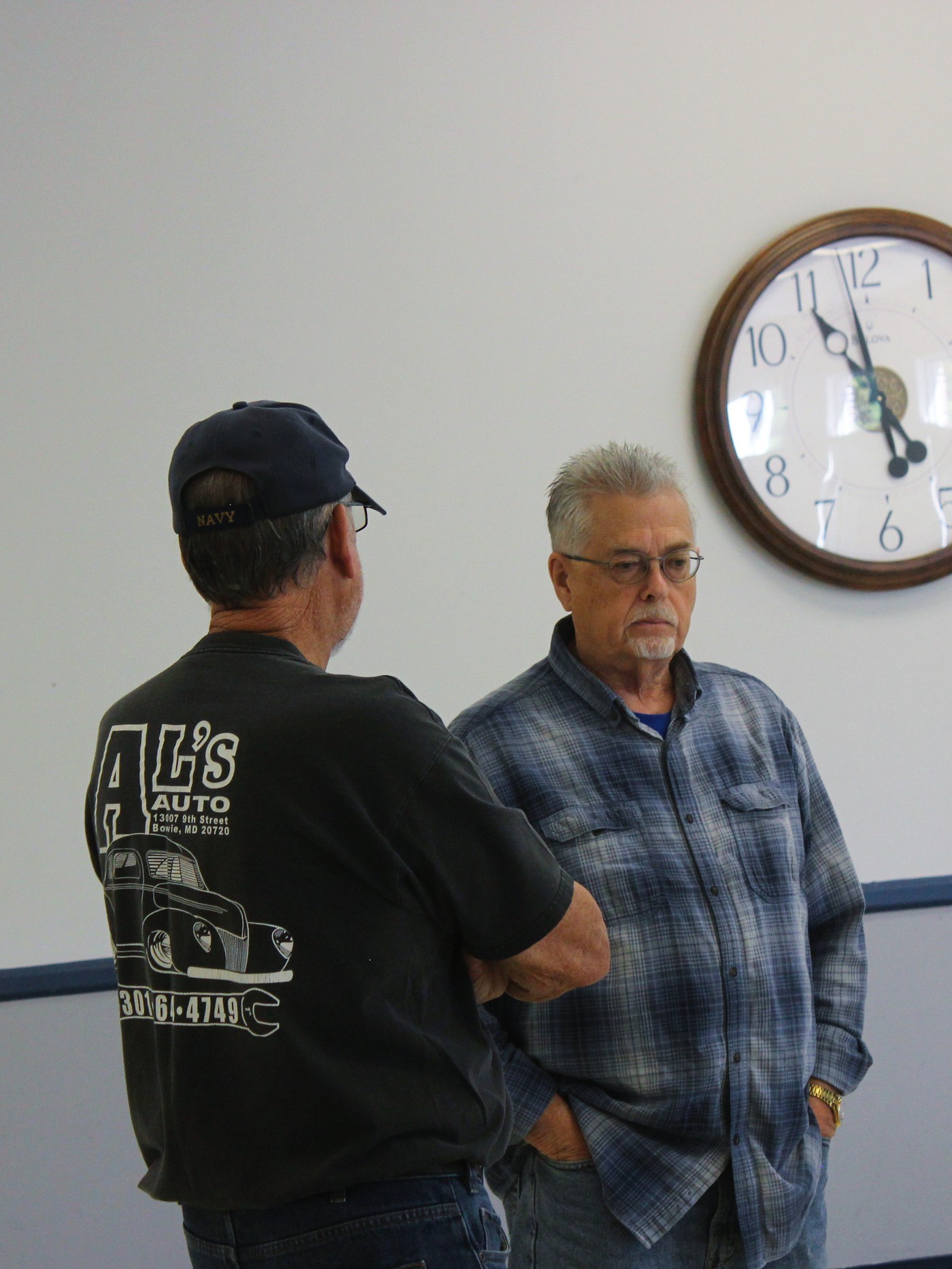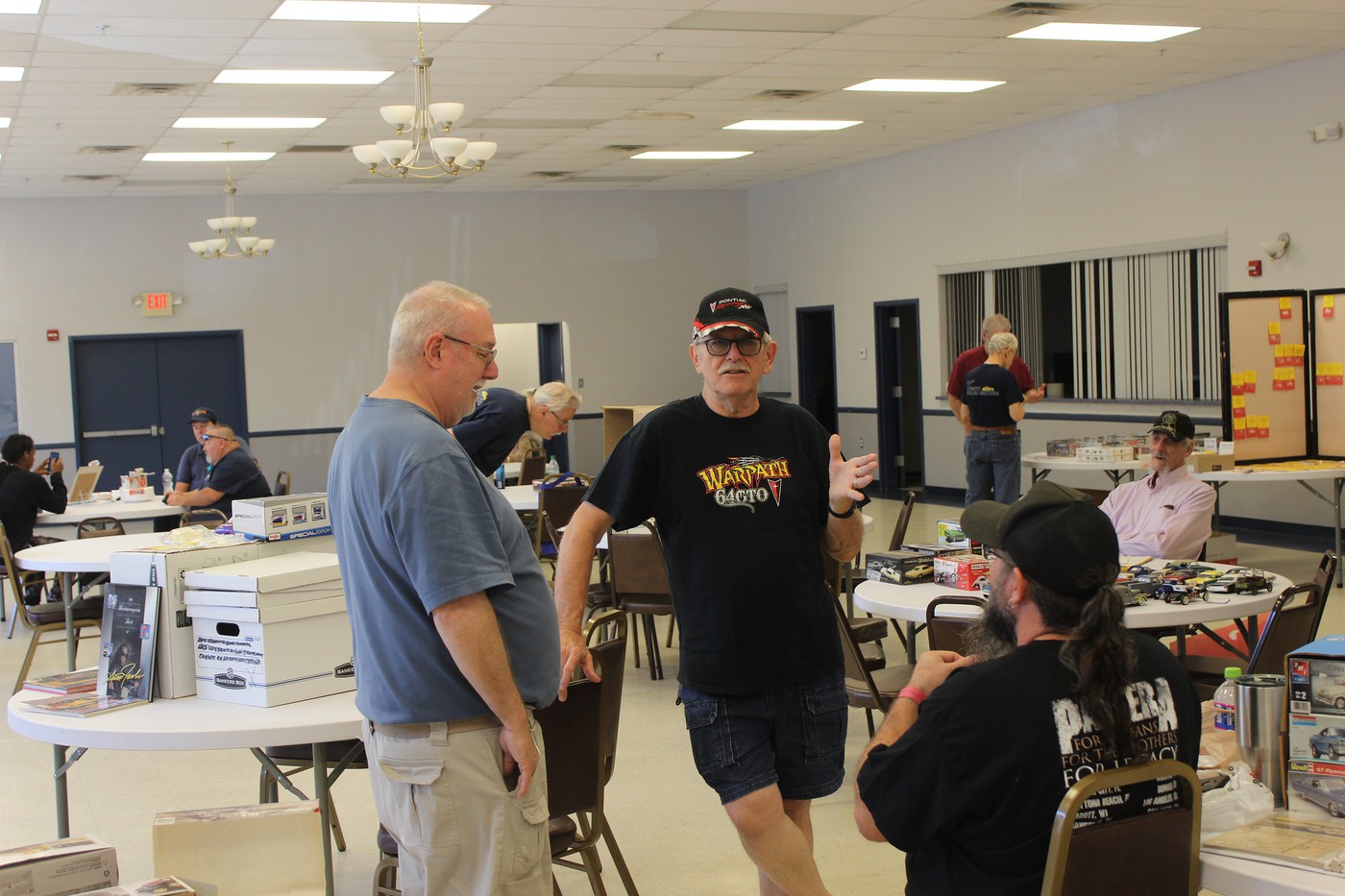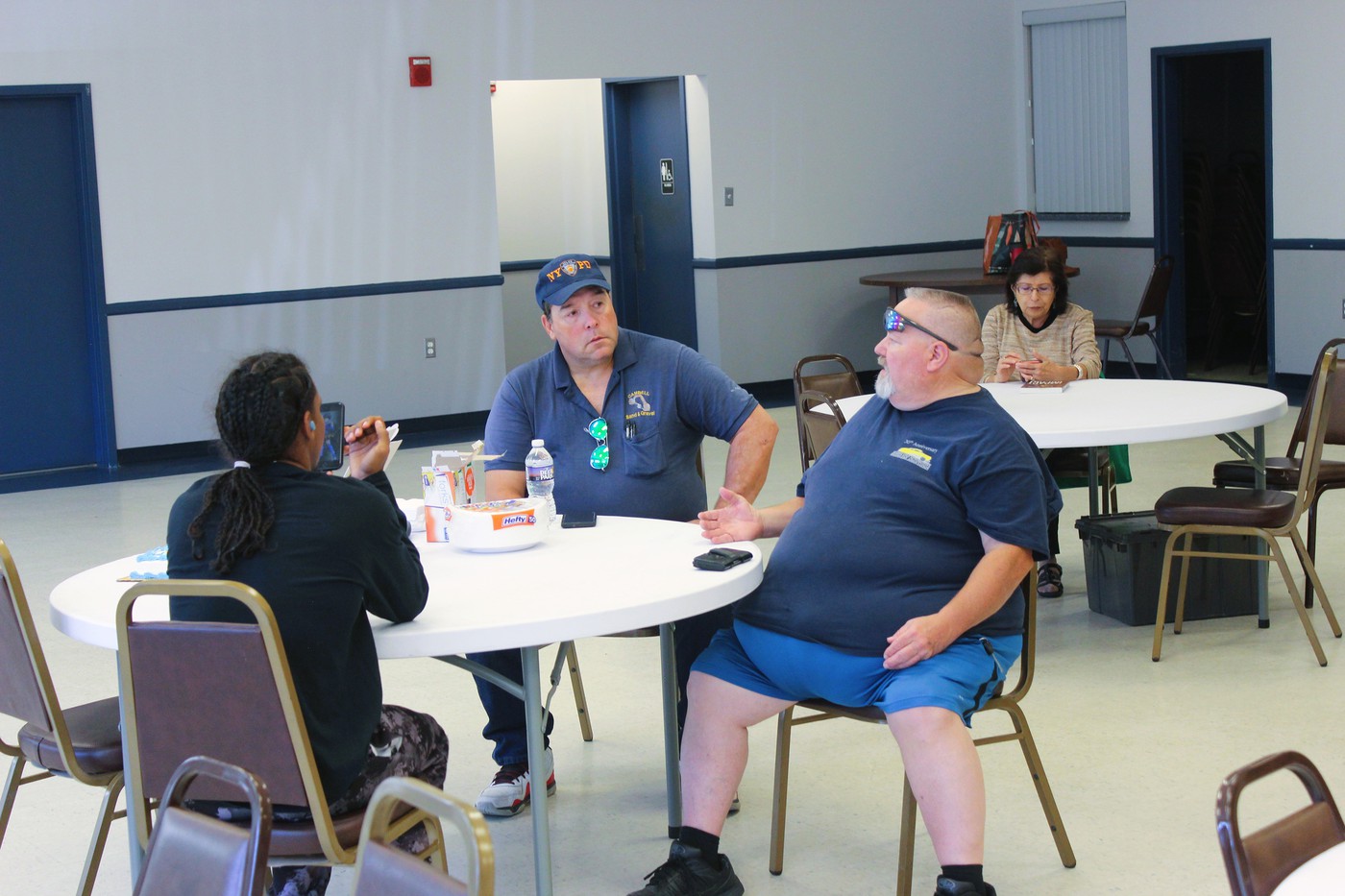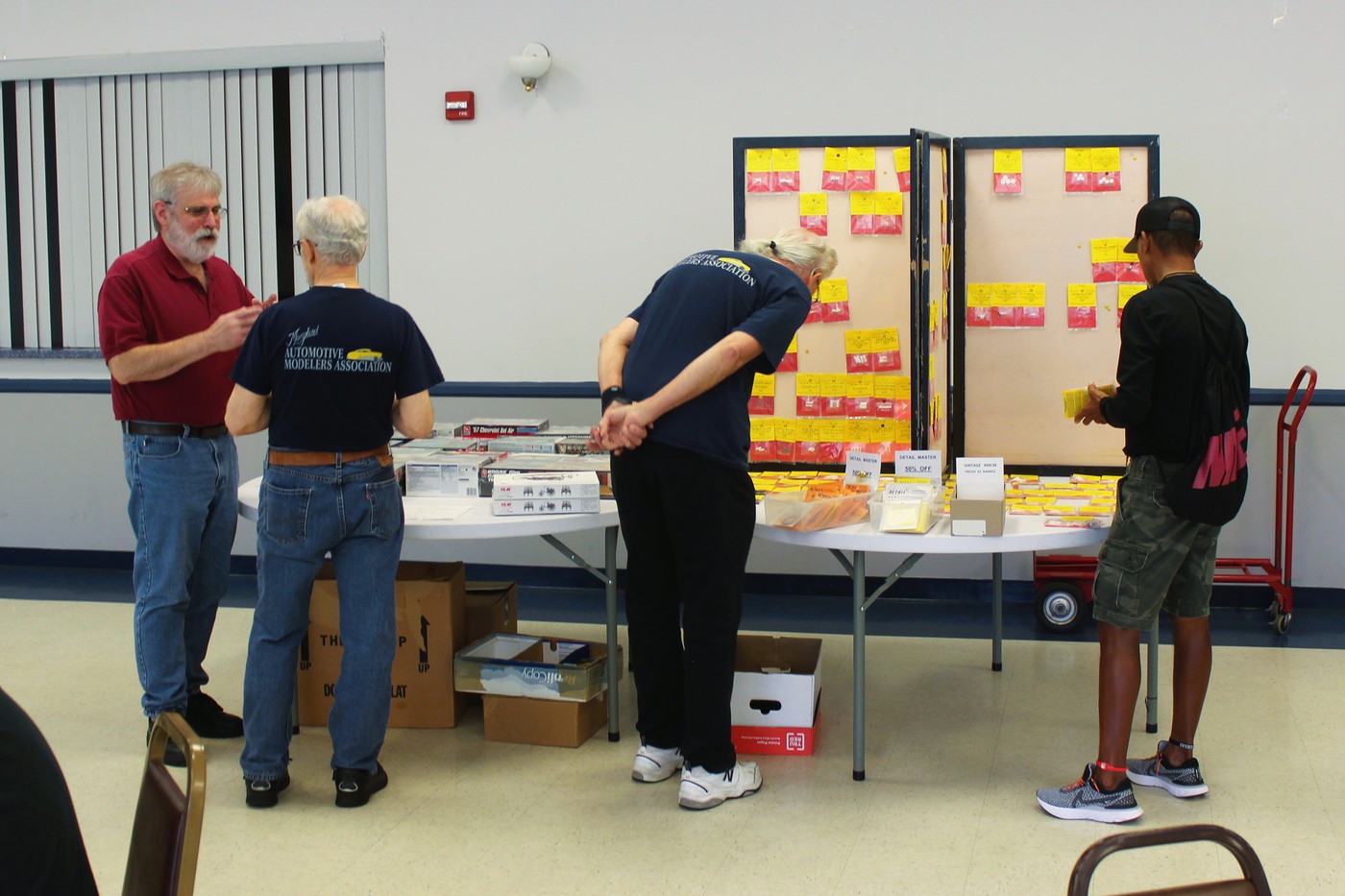 As always, the raffle table was loaded with good stuff.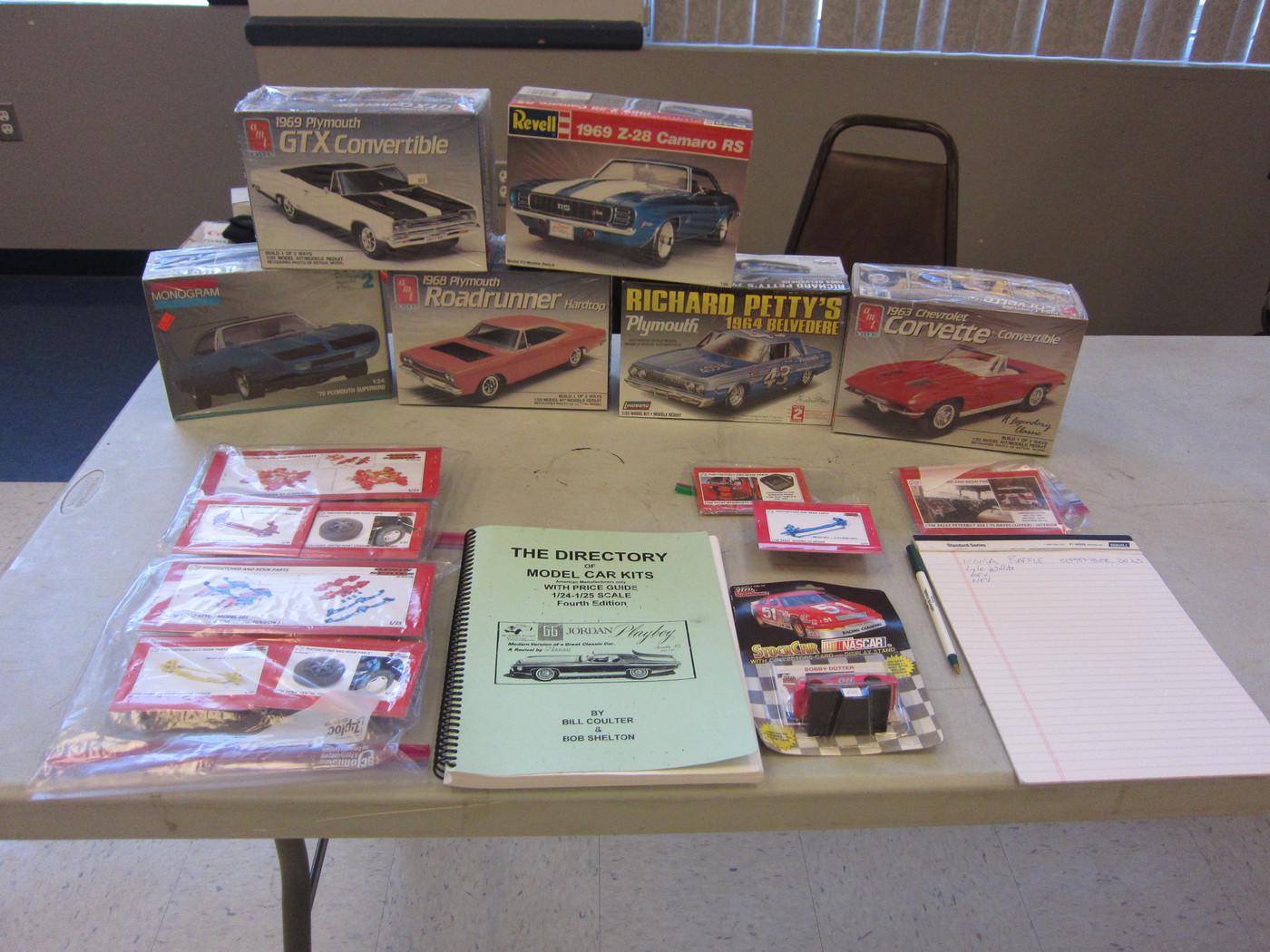 No cookies this month. We had Anniversary Cake. Unfortunately, there just wasn't time to bake and decorate a cake as usual, so we had to make due with a store-bought cake. Here's a look at the cake and at the decoration that would have been.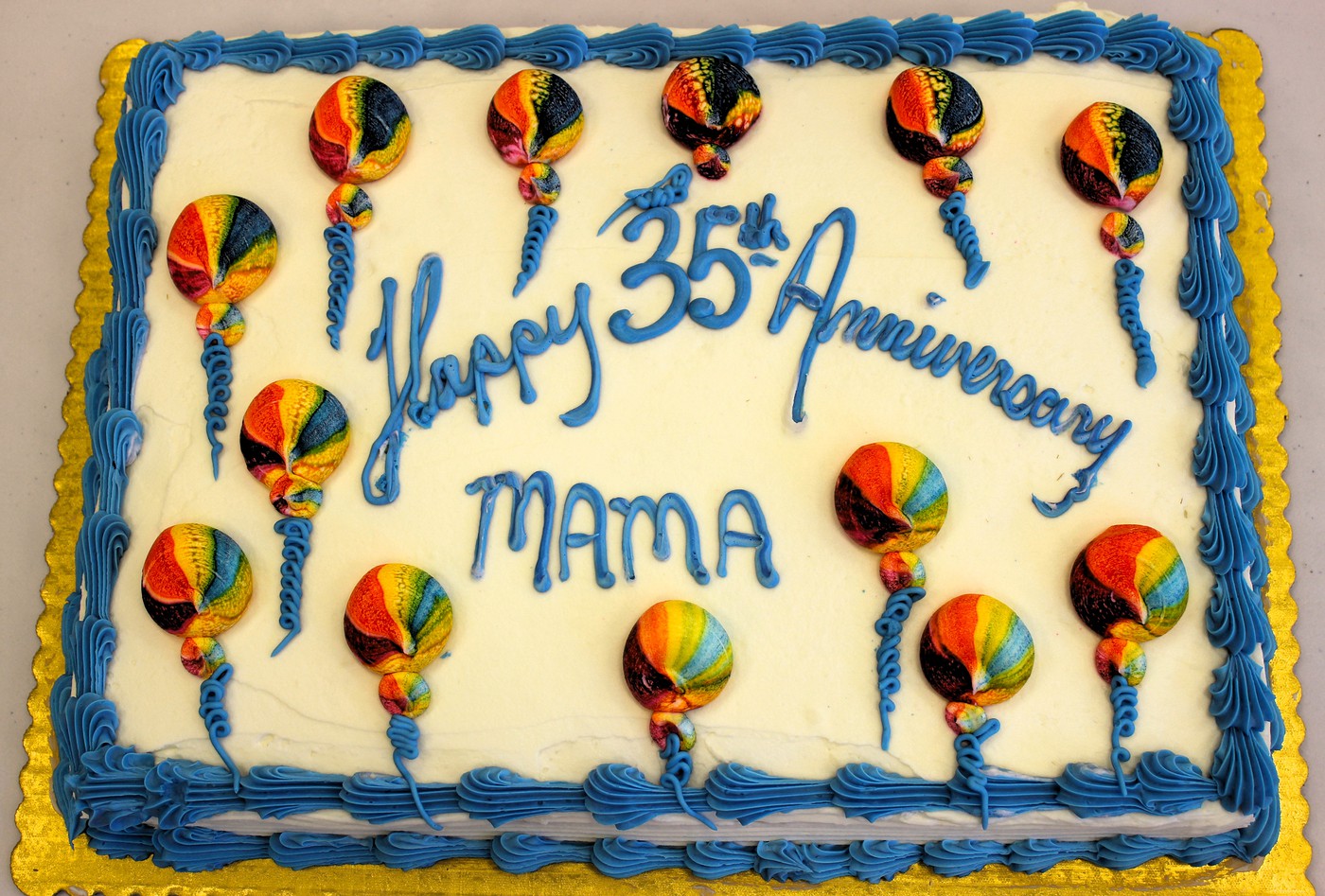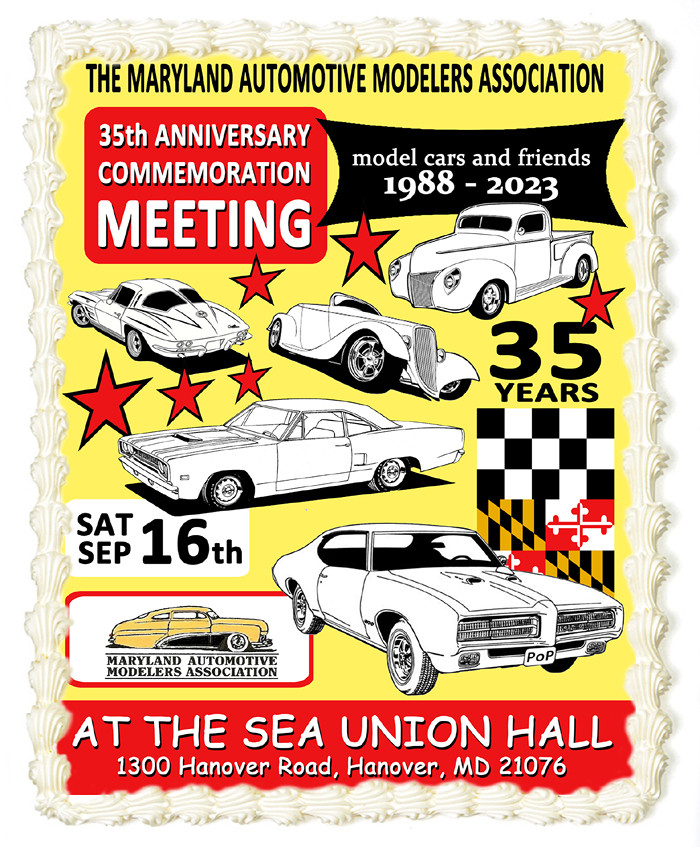 You can see even more photos of this month's meeting at:
https://partsbox.fotki.com/model-car-shows/2023-09-september-m/ and
https://mamaprez.fotki.com/model-club-meetings-2023/mama-meeting-9162023/