The December meeting is our big Holiday Food Fest! Show up hungry!
As we are now into the winter months, remember, if Prince George's county has a snow emergency in effect, there will NOT be a meeting. The inclement Weather Phone Number to check is: (301) 474-0646.
to MAMA's Diner, the official home of the Maryland Automotive Modelers' Association (MAMA), where we serve entrees of fun, friendship, and model cars.
MAMA's current leadership team is:
President: Tim Powers
Vice-President: Dave Toups
Treasurer: Matt Guilfoyle
Newsletter Editor: Tim Sickle

Scenes from our November meeting:
The annual Toys for Tots drive was the focal point of our November meeting. Look at all the toys MAMA members donated! Two years ago we filled just two 8-foot tables. Last year it was a little more than two 8-foot tables. This year it was three 8-foot tables! MAMA membrs are some of the most generous people!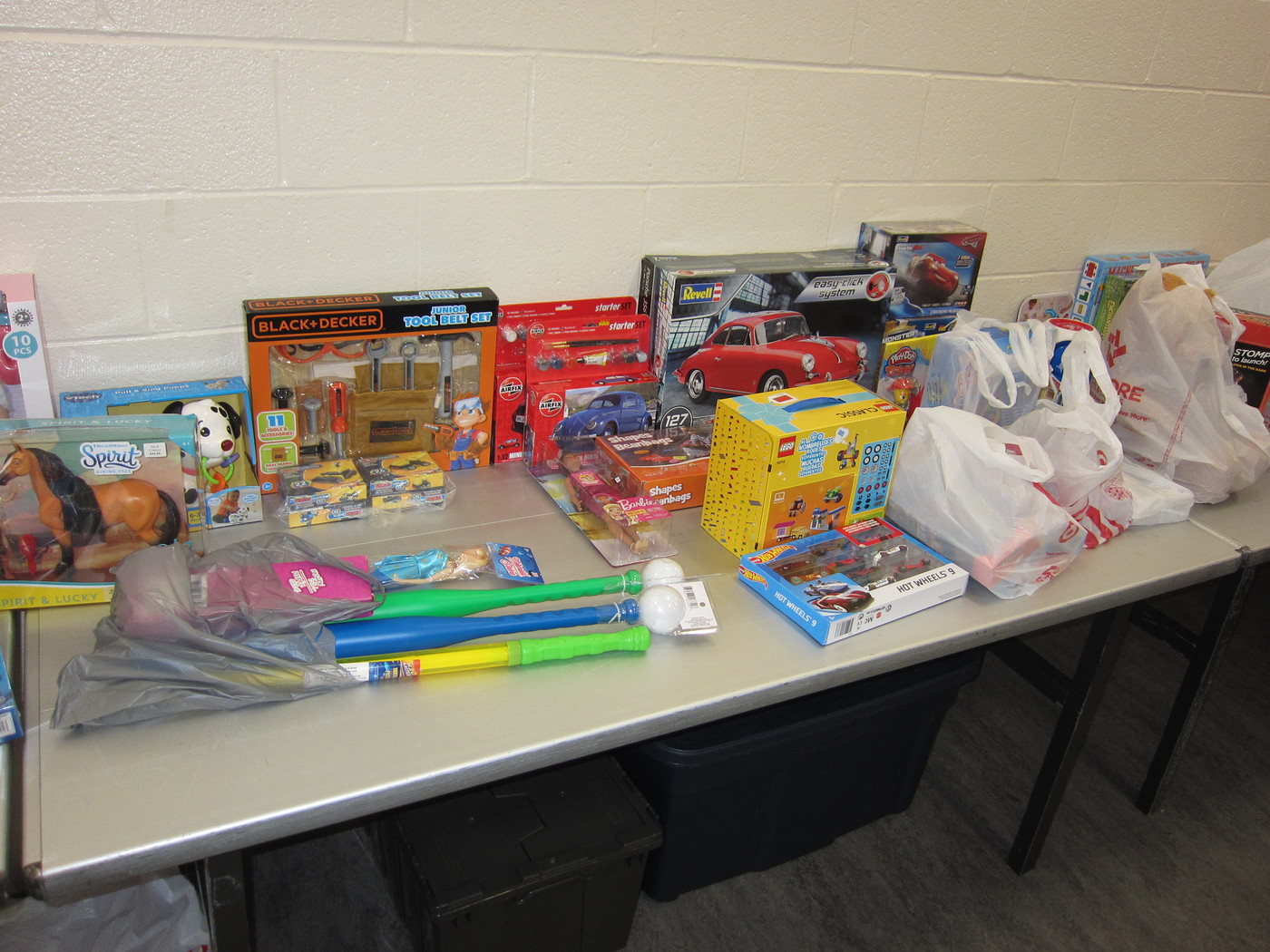 In all, we had a good crowd and a great meeting.

We were even visited by a very special guest. Our membership rule is that once you come through the door to a meeting, you are a MAMA member for life. How many other model car clubs can count Santa Claus among their membership?

Lyle Willits built this replica of a friend's full-size 1929 Ford pickup.

Didn't see who laid this resin-bodied 80's Suburban on the table.

This highly-detailed, large-scale replica of Da Grump's 1969 Camaro drew all kinds of attention.

Members enjoyed lots of good conversation about cars, models, and who knows what?

Sorry, there was no indication who built this clean little Porsche Speedster.

No name with this Crown Victoria, either.

Tom Faletti displayed his resin replica of Mario Andretti's 1982 Indy racer.

Do you see what Rich Wilson did with these two trucks? He made a '66 Shortbed pickup and a '64 Suburban by swapping the windshields, cowls, hood, and grilles between Revell's '64 Chevy pickup and '66 Suburban kits. Rich reports that the swap was not nearly so straight forward as he'd initially presumed.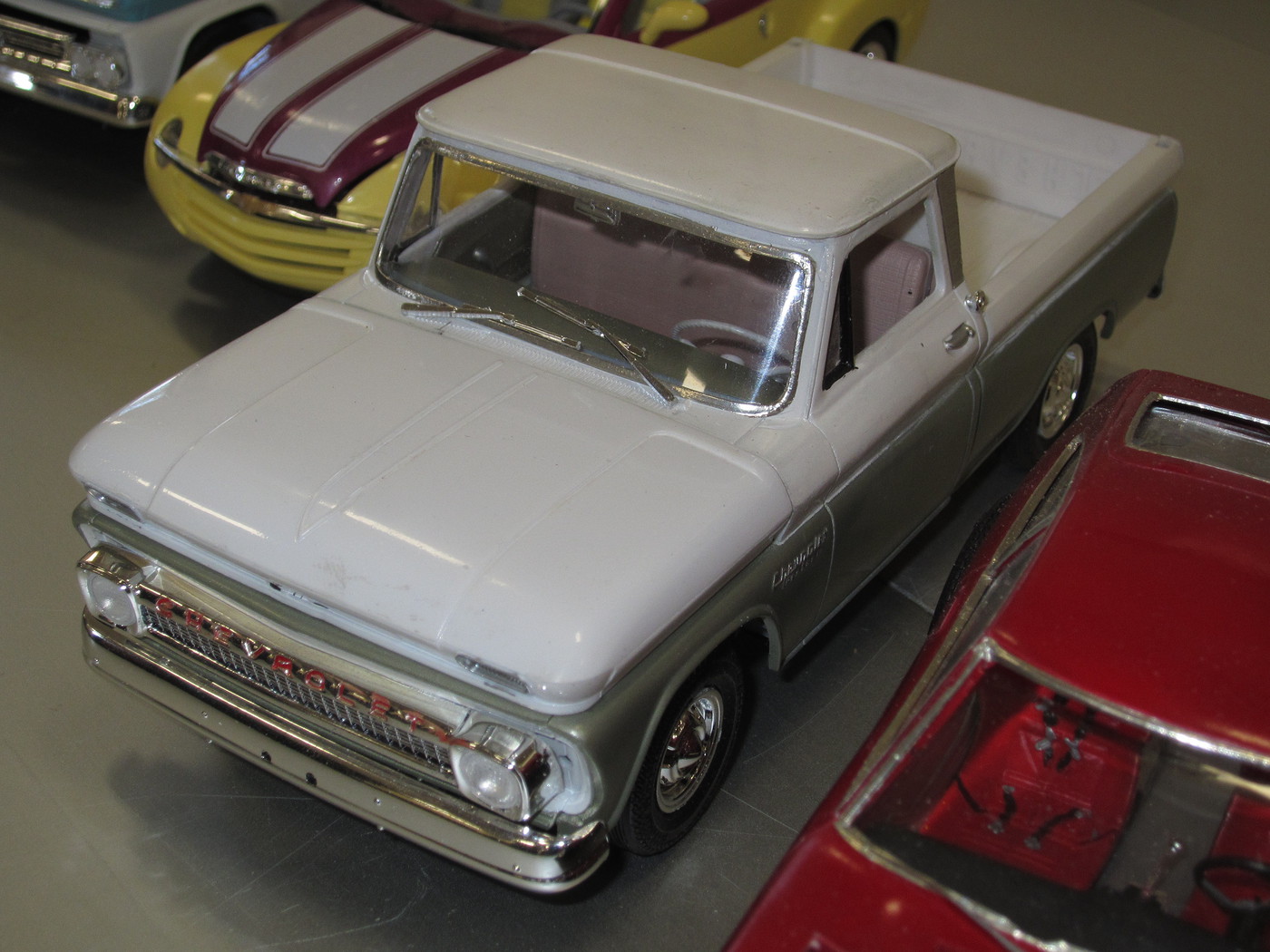 Rick Donovan built this Nova gasser in Hayden Proffitt liverly.

Dave Redzenski displayed five Willys Gassers.

Model builders always seem to find something on the tables to talk about.

Didn't see who showed this eye-catching blue Ford GT-40 model.

This 1962 Pontiac Catalina 421 SD featured some nice detailing under the hood.

Jim Maness displayed a handfull of cars including this brightly colored 1966 Hertz Mustang.

The entire back row was all about Bill Jenkins and Bruce Larson thanks to Howdy Hoffman.

I didn't see the Thom Daniel fan who placed these models on the table near Lyle's '29 Ford Pickup.

This bright red Mongram 1966 Chevelle Street Rat model was on the table with no indication of whose it was.

The builder of this Monogram Bad Man 1955 Chevy gasser was similarly not identified.

Someone was asking a pretty reasonable price for this diecast 1936–40 GM Streamliner.

Someone displayed this group of four nicely built models

Didn't see who displayed these two tough-looking drag racers.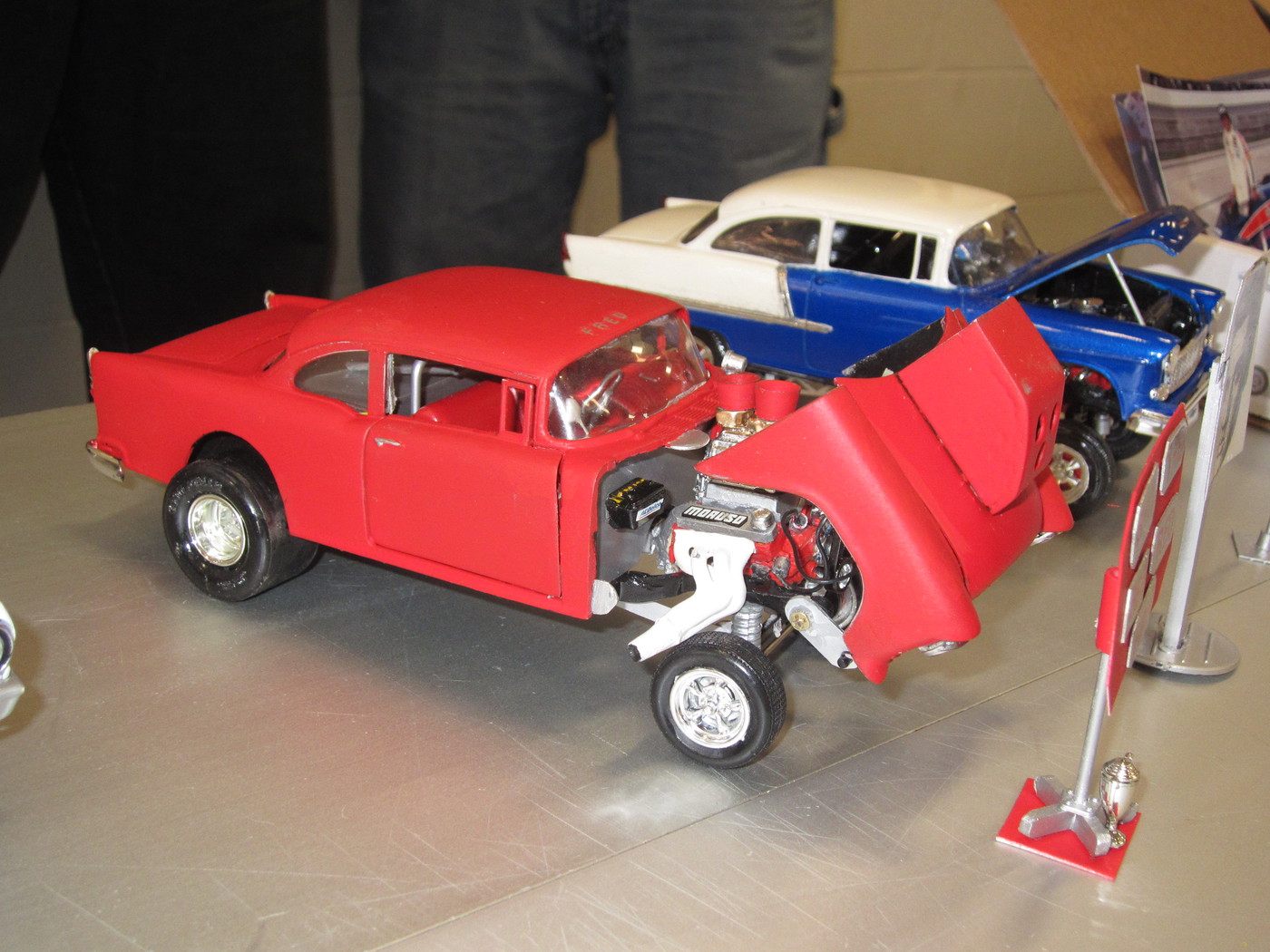 Steve Buter displayed this stock 1929 Ford Cabriolet.

There was lots of good stuff on the raffle table once again.

Thanks to Matt, we had cookies again!

You can see more photos of this month's meeting at:
https://partsbox.fotki.com/model-car-shows/2019-mama-november-/