MAMA is saddened to report that our good friend in Ohio, Wayne Moyer passed away on 01 April after a battle with esophageal cancer. Waye was a long-time contributor to many model, aviation, automobile, and racing publications. He's best know to us for writing reviews of 1/43 scale kits and diecasts. The Model Cars Magazine web site has a detailed showcase article about Wayne at: http://www.modelcarsmag.com/category/writers/
May 12, 2018 is coming up fast! That's the date for our annual Mid-Atlantic NNL!
We will be voting on themes for the 2019 edition of our Mid-Atlantic NNL at the April 28th meeting, so come prepared to suggest your favorite theme ideas. This will enable us to distribute interim fliers at this year's show in May.
Photos from last year's 2017 Mid-Atlantic NNL can still be seen on the (Scale Auto's Facebook page).
to MAMA's Diner, the official home of the Maryland Automotive Modelers' Association (MAMA), where we serve entrees of fun, friendship, and model cars.
Special Note #1: Aftermarket Companies and Rare/Old Kit Sellers! MAMA wants you! We are calling out to potential vendors for our upcoming Mid-Atlantic NNL! We have begun sending out packages to those who've vended at out show before, and we have a few tables left availble. If you would like to vend at our show in May, send an email to our club treasurer, Matt Guilfoyle, for table reservation information. This is your opportunity to mingle with your customers in person and learn what they want to see from you in the future.
Special Note #2: Calling all sponsors! If you would like to sponsor one or more of the awards at our upcoming Mid-Atlantic NNL email to our club treasurer, Matt Guilfoyle, for category availability. Sponsorships for large awards will be $60, small awards will be $50.
Member Harry Harbaugh contemplates one last purchase from Ron Bradley's selection of new kits before moving to Florida. We will miss your presence at our meetings Harry. We wish you and your wife all the best in your new southern home. Remember, there's always this web site, our Facebook page, and email to keep in touch!

Looks like Mike Costic was the only one who remembered to bring a Bronco for the Norman Veber/Dave Toups initiated Bronco Challenge. Where were all the others? Norm? :-)

Here we have Mr. and Mrs. Lee. Paul usually brings five or six freshly completed models to each meeting. I don't know how he does it: lots of us wish we could bring even one freshly completed model to any meeting. This month he brought an AMC Gremlin, a 1968 Dodge Dart, Porsche Panamera, 1970 Chevelle SS, and a flamed 1940 Ford hot rod.

Here's the very handy tote that Paul Lee made for transporting his models to and from the meetings.

A scratch-built tubular grille highlights this 1956 Ford.

This month we had an enjoyable visit from "MAMA South", Chazz Klanian. Chazz is also a member of IPMS Richmond and the Richmond Automotive Modelers Society (RAMS). He also chairs the committee that puts on the Old Dominion Open Contest each February.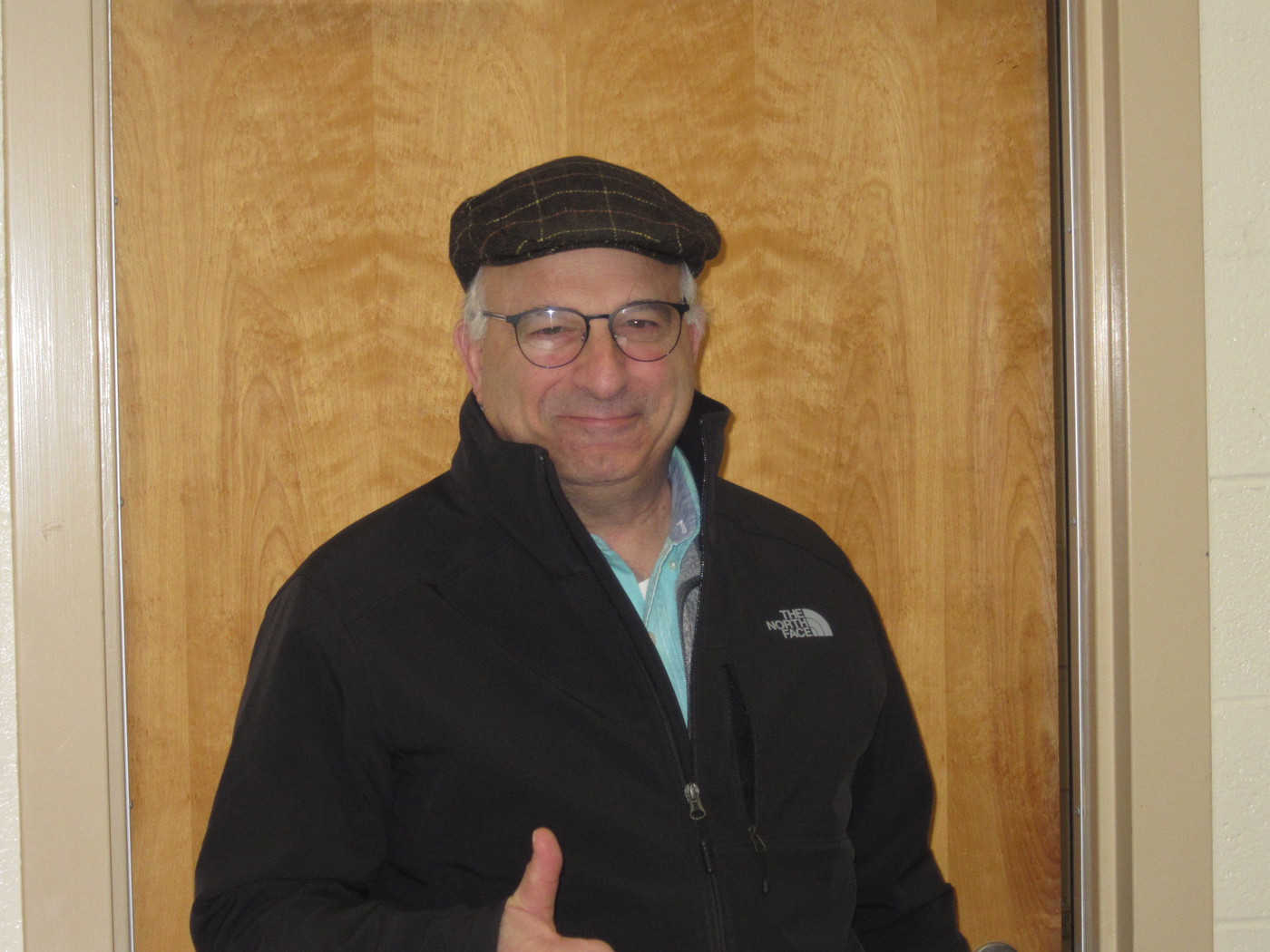 We saw some high-dollar kits opened up on the side tables this time. First was a 1/12 scale Model Factory Hiro 2017 Ford GT GTE Le Mans Racer.

Then there was this 1055-piece 1/4 scale Pocher kit of a Ducati 1299 Panigale S motorcycle.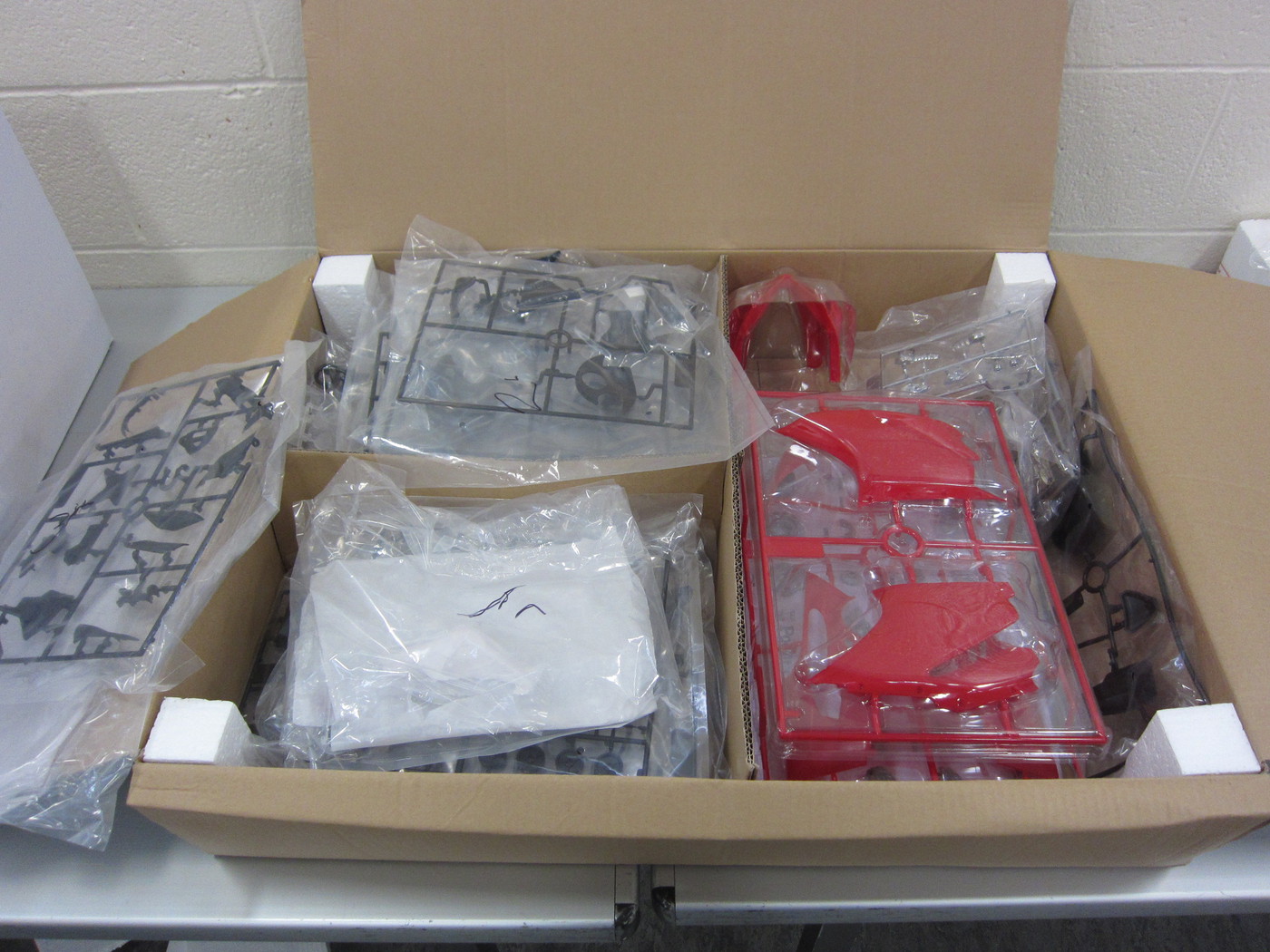 This month's VP's pick was this tiny pair of 1/43 scale models, a green AC coupe and a red Cheetah built by MAMA South. Look for details on these nicely detailed models in next month's MAMA Sez newsletter.

Of course, there was a lot of talking about cars and models.

And a special thank you to Matt Guilfoyle for bringing the cookies once again!

You can see lots more March meeting photos at:
https://public.fotki.com/partsbox/model-car-shows/2018-mama-march-meeting/ and http://mamaprez.fotki.com/model-club-mettings-2018/mama-meeting3172018/