to MAMA's Diner, the official home of the Maryland Automotive Modelers' Association (MAMA), where we serve entrees of fun, friendship, and model cars.
MAMA's current leadership team is:
President: Tim Powers
Vice-President: Dave Toups
Treasurer: Matt Guilfoyle
Newsletter Editor: Tim Sickle

Notes from the MAMA President:
Since last month, the COVID positivity rate for Maryland shot up above 9%. Several Maryland counties have bounced through the CDC's "High", "Medium", and "Low" risk categories. The BA.5 Omicron sub-variant has been spreading swiftly and seems to be re-infecting people who've had COVID before. We still need to remain cautious for ourselves, and our families, friends, co-workers, and acquaintances. Please continue to follow changing county mandates and mitigations as they adapt to address the evolving COVID virus variants. As always, I reccommend that you keep wearing your masks when in oublic spaces even if they are not required and continue to use hand sanitizers to help reduce the chances of spreading COVID and other diseases like colds and the flu.
July Photos:
Because our current meeting location at the Fire Museum of Maryland is both limited on space and out of the way for some members (What location isn't?) we are keeping the psuedo-virtual aspect of the web site going. Any one who wants to is encouraged and welcomed to send in photos of their builds, so if we can't see you and your model cars at meetings, we still want to see photos of your projects here on the site. Please keep those photos and descriptions coming. Remember to send them in by the third Saturday each month.
Paul Lee is in first with something a bit different: A 1/10 scale Lego 1965 Mustang comprising more than 1400 snap-together blocks. Paul received the Lego kit as a gift on father's day this year. The real surprize is the Nitrous Oxide bottle in the trunk.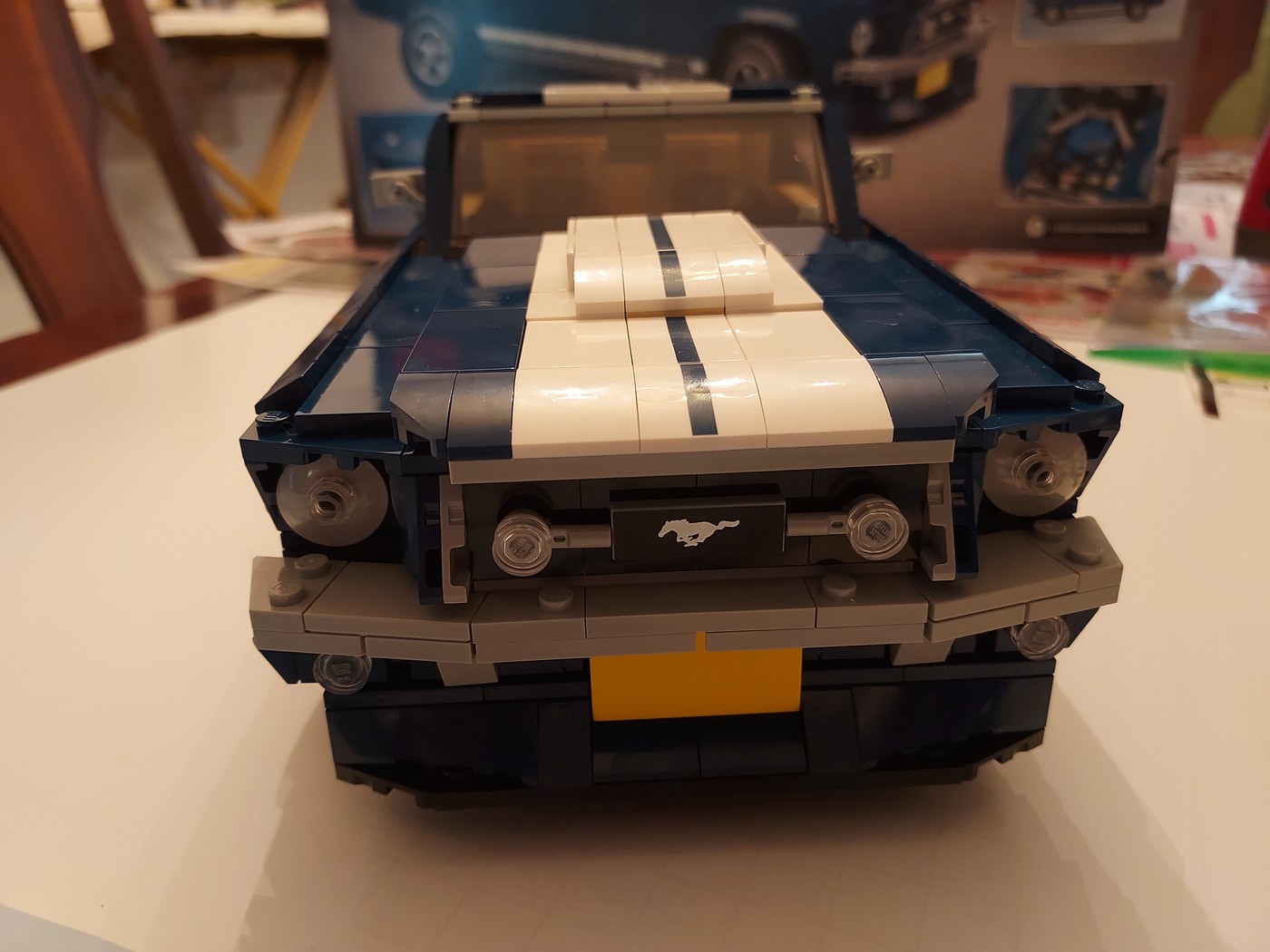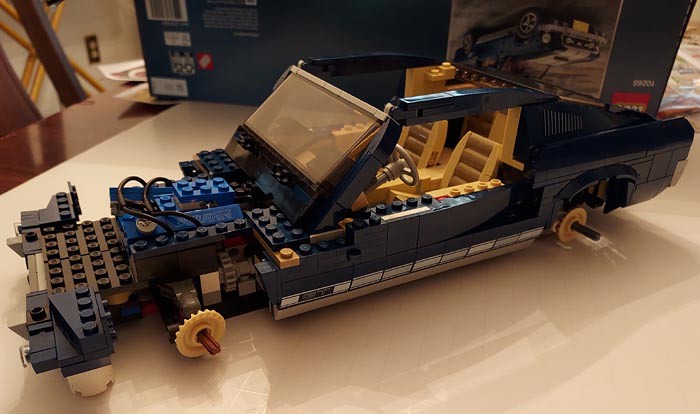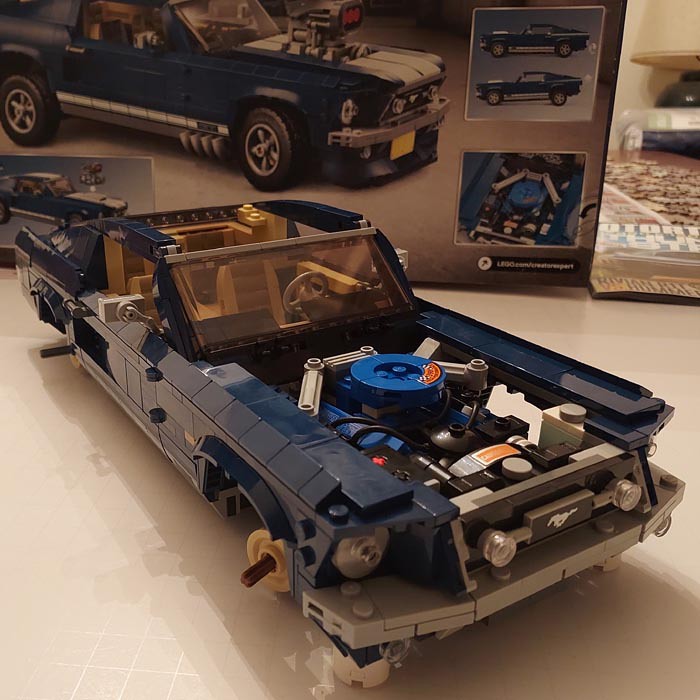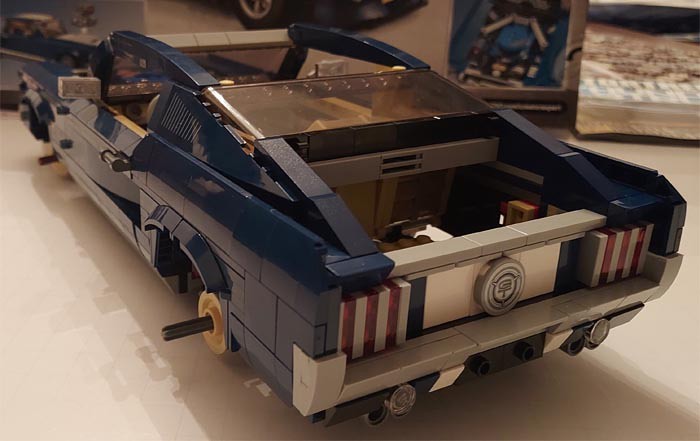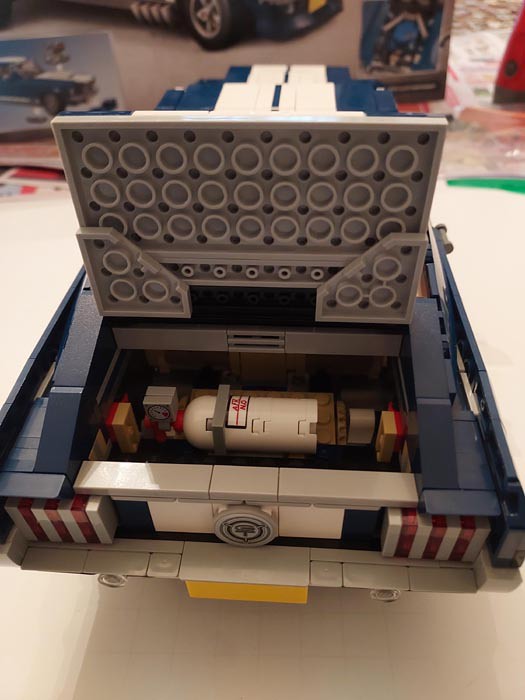 Rex Turner gets patriotic this month with a replica of Sam Auxier Juniorís Pro-Stock1971 Mustang. He used parts from MPC and AMT kits, resin parts, an engine from a 1968 Shelby kit, and Polecat decals.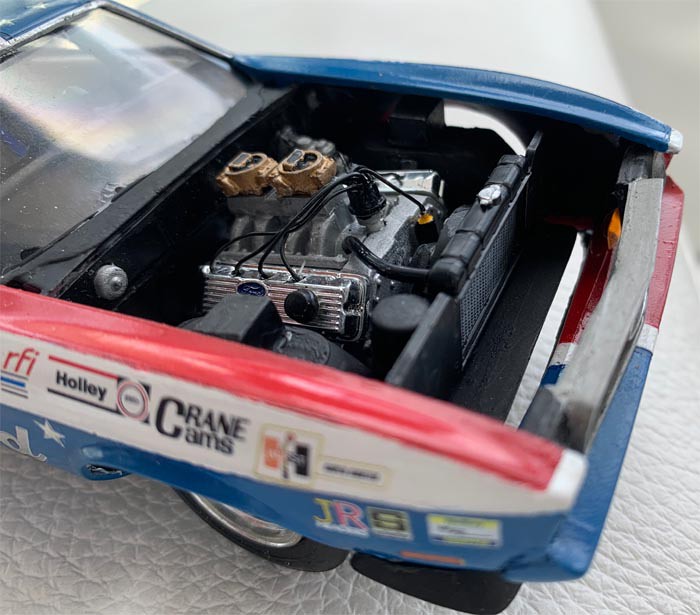 Scenes from the meeting:
Rick Donovan displayed a pair of Chevrolet Nova Gassers.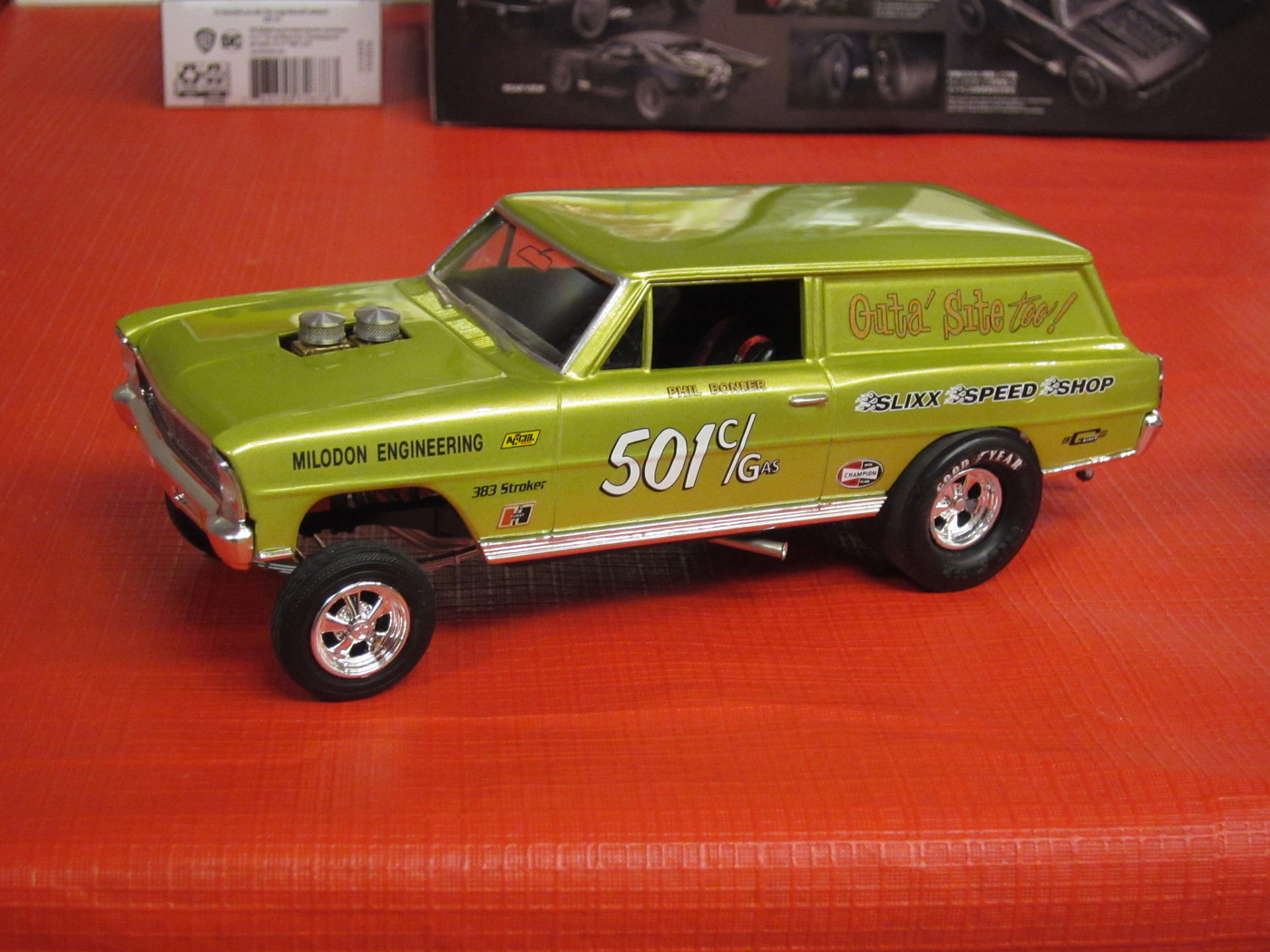 Dave Schmitt showed a pair Chevys.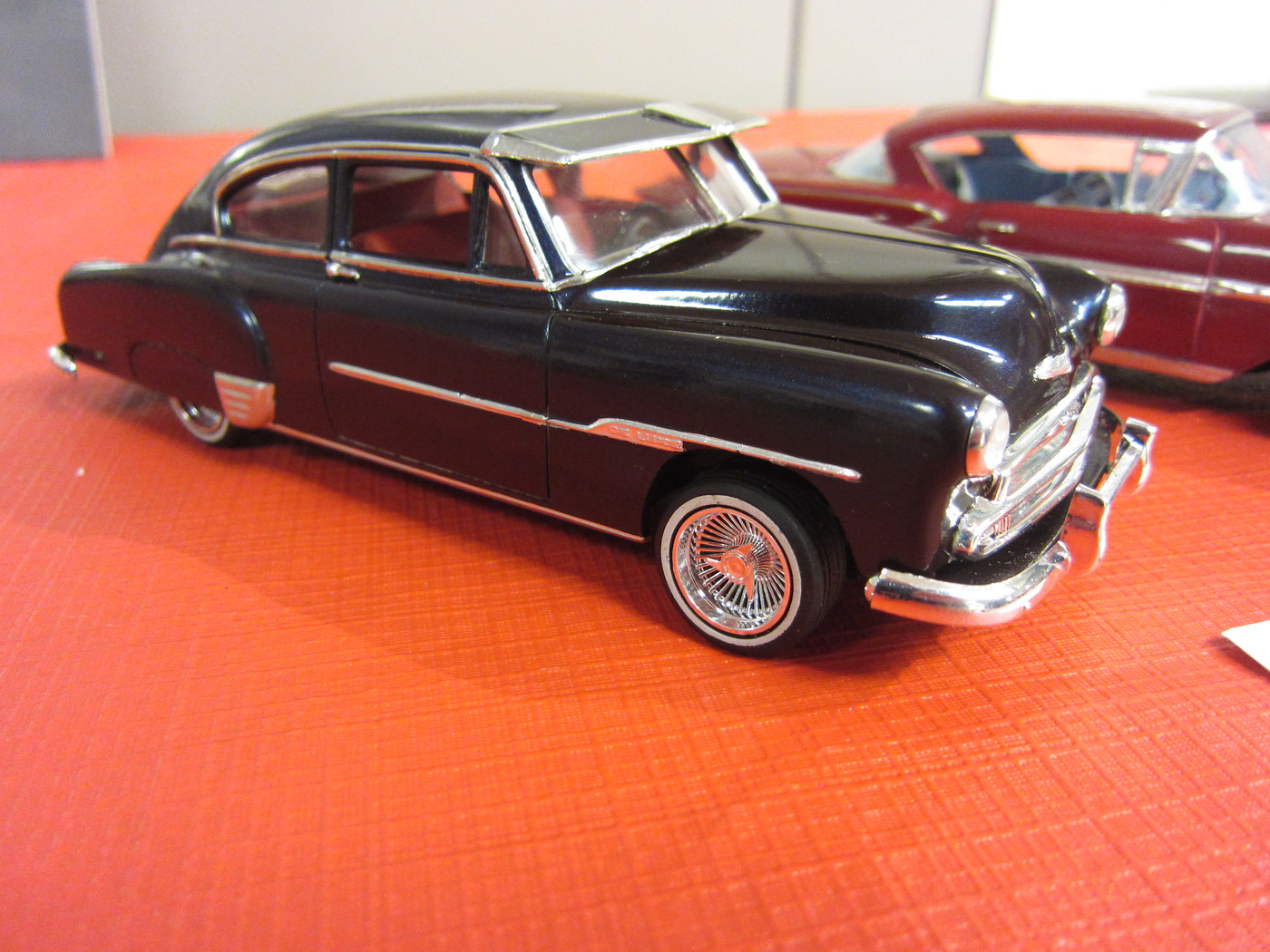 George Openhym exhibited this Bugatti.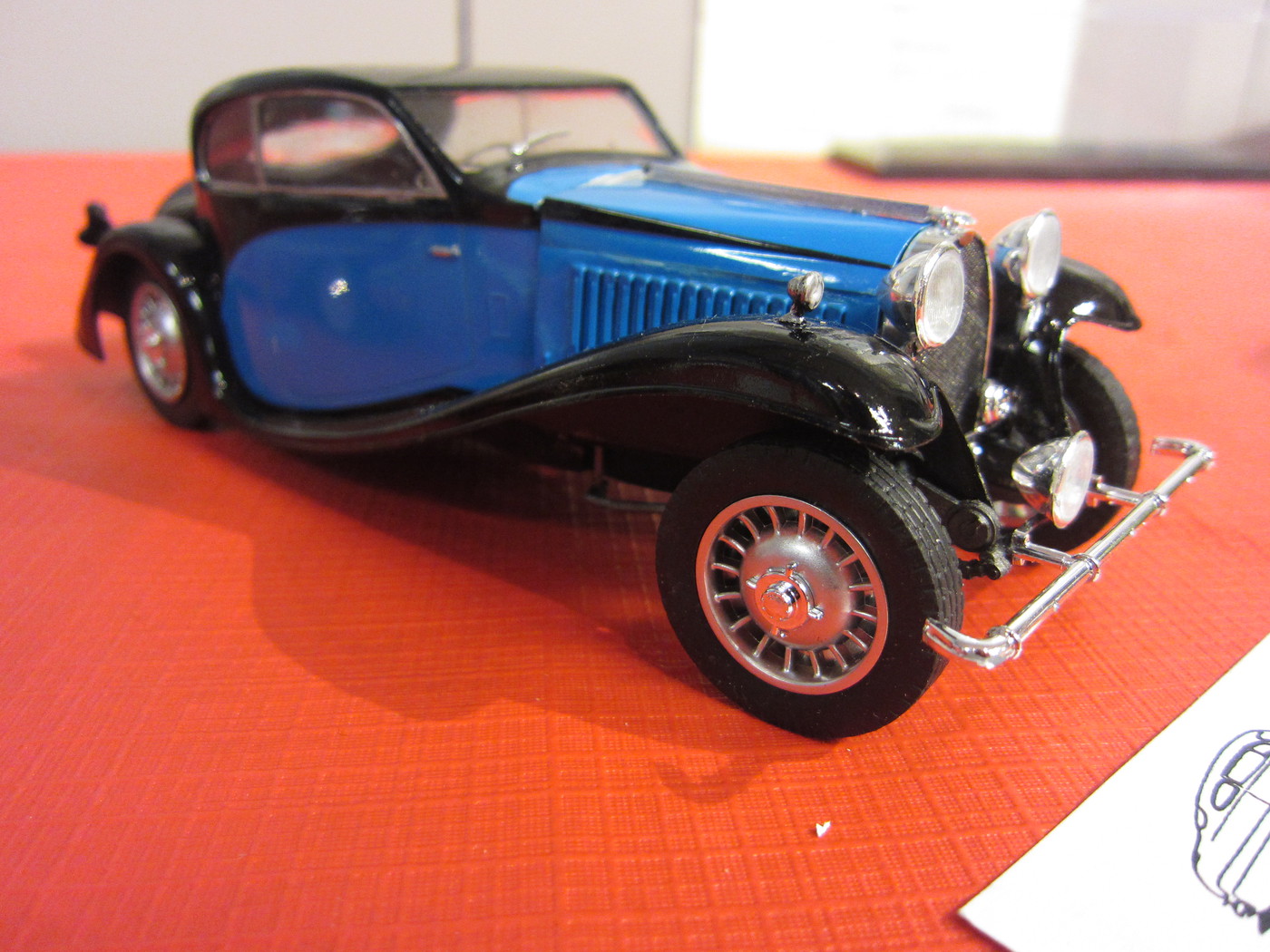 Russ Kirkpatrick showed his Joker 1934 Ford..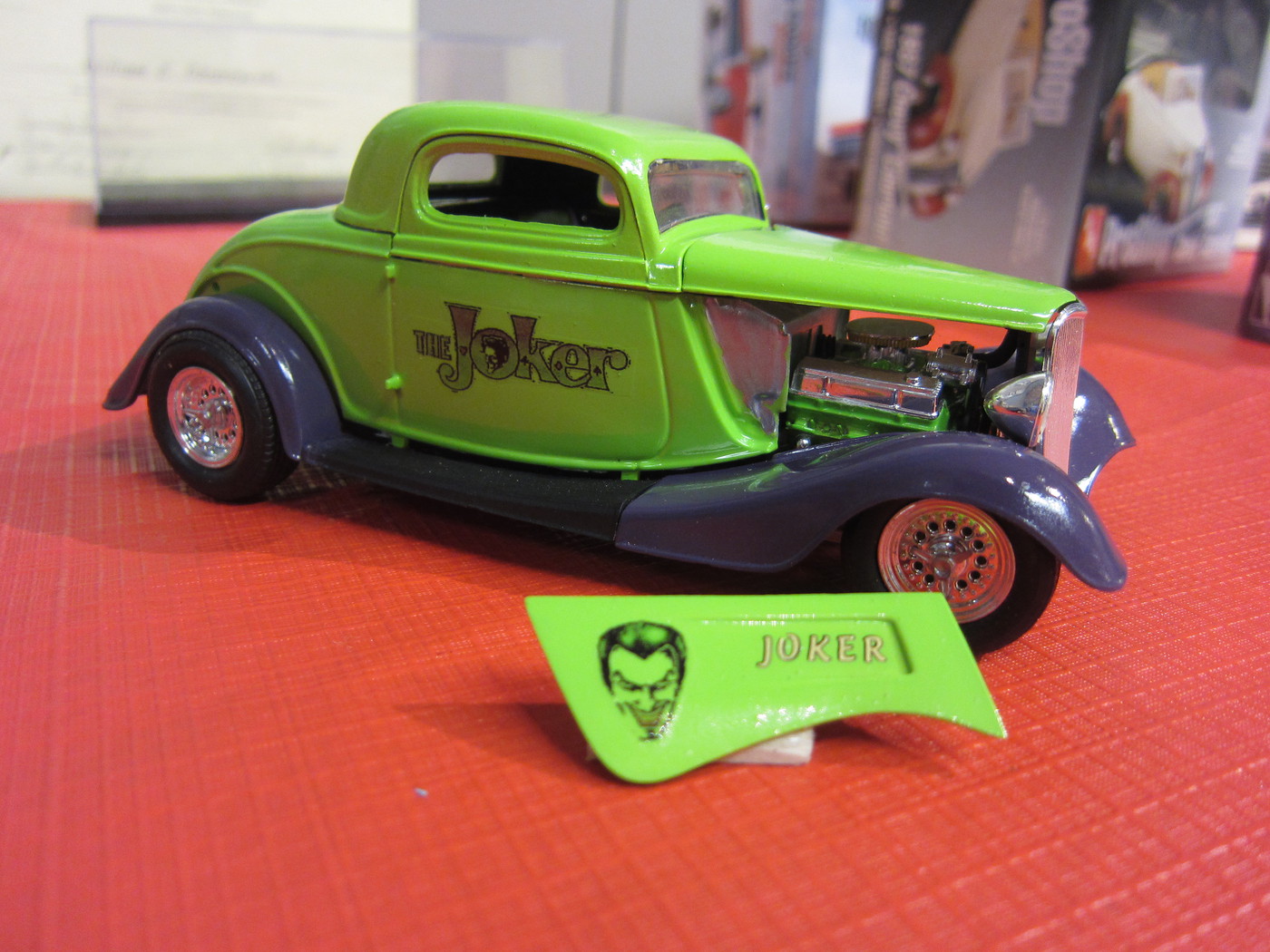 Nick Sickle displayed his 1952 Dodge Power Wagon from Hot Wheels. This is a unique 1/64 die-cast in that it features a swivel frame which was a rare aftermarket chassis modification for the actual trucks.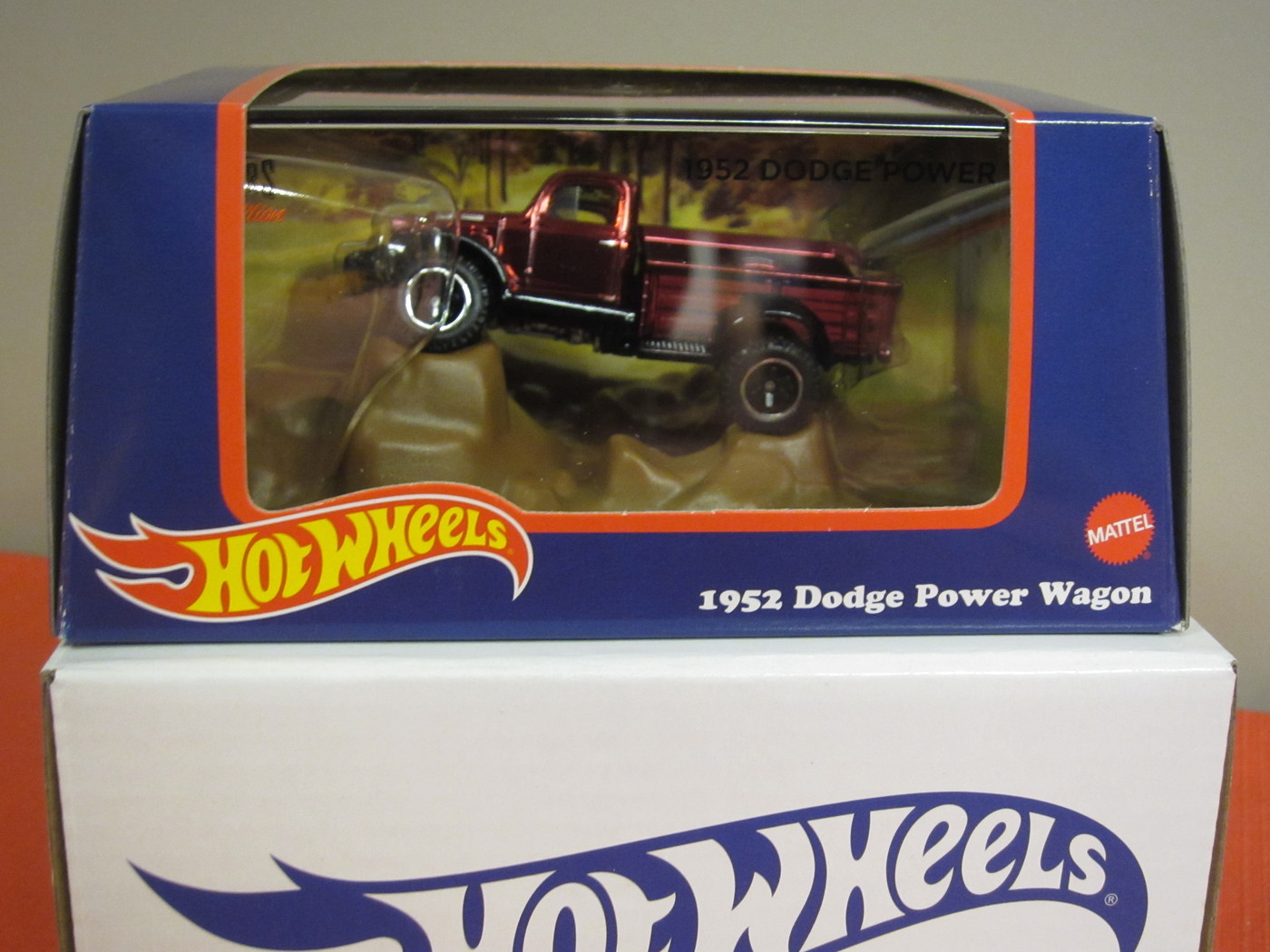 Steve Buter brought out his slingshot dragster and custome Thunderbird.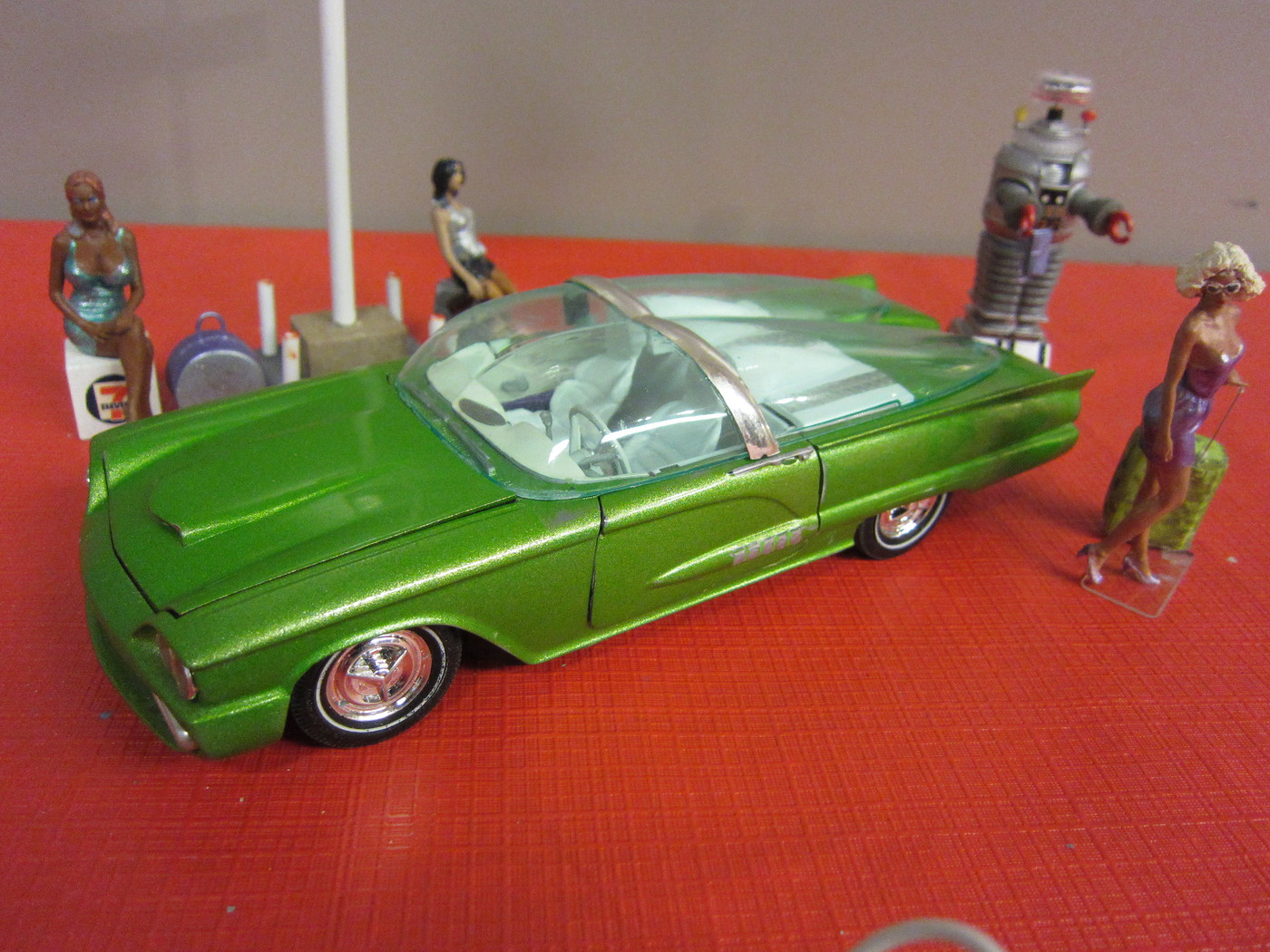 Kenny Kovach displayed his replica of Bill Jenkins' Gumpy's Toy Camaro.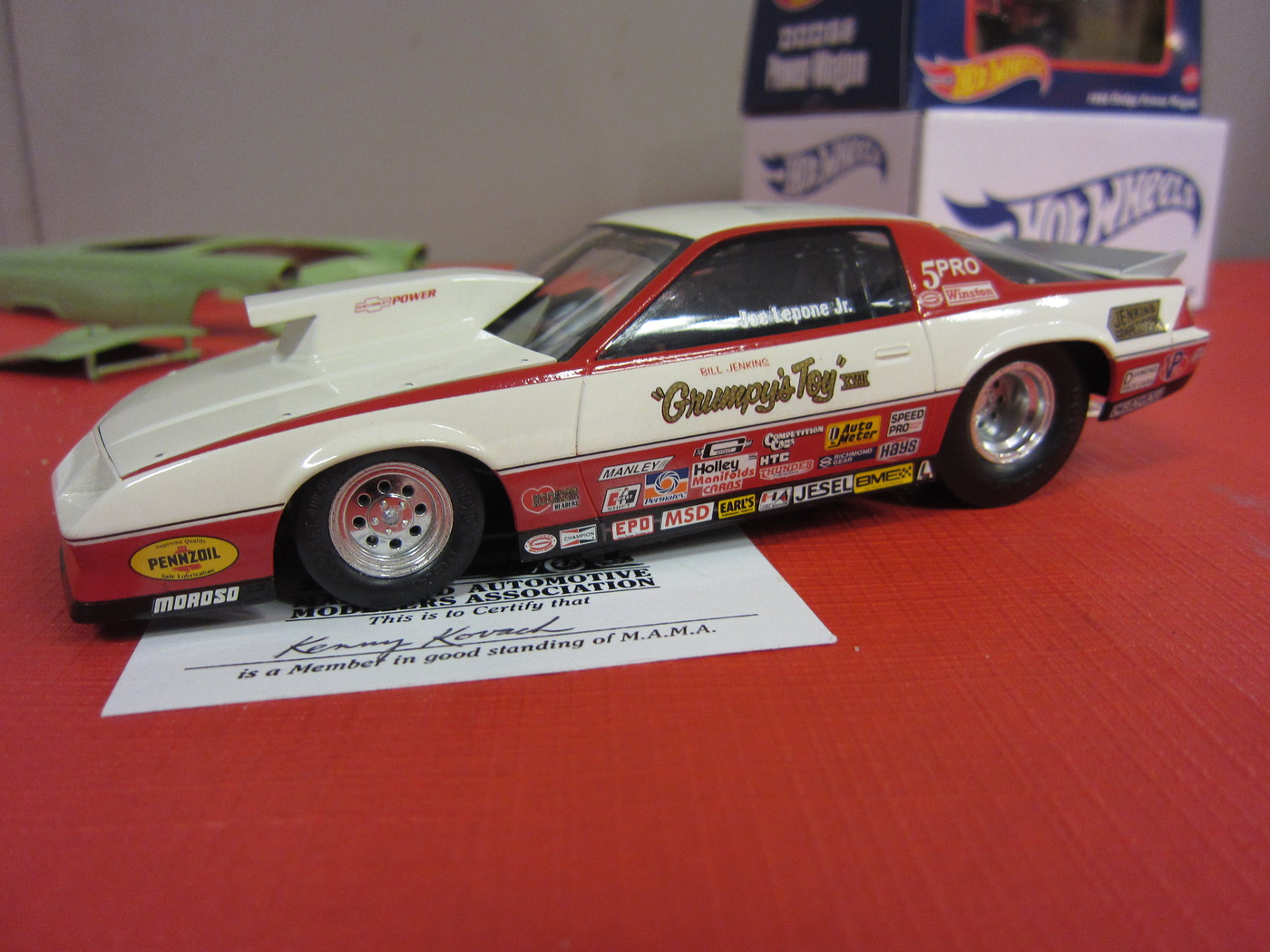 Kevin Kovach showed this vinyl-topped Chevrolet Nova.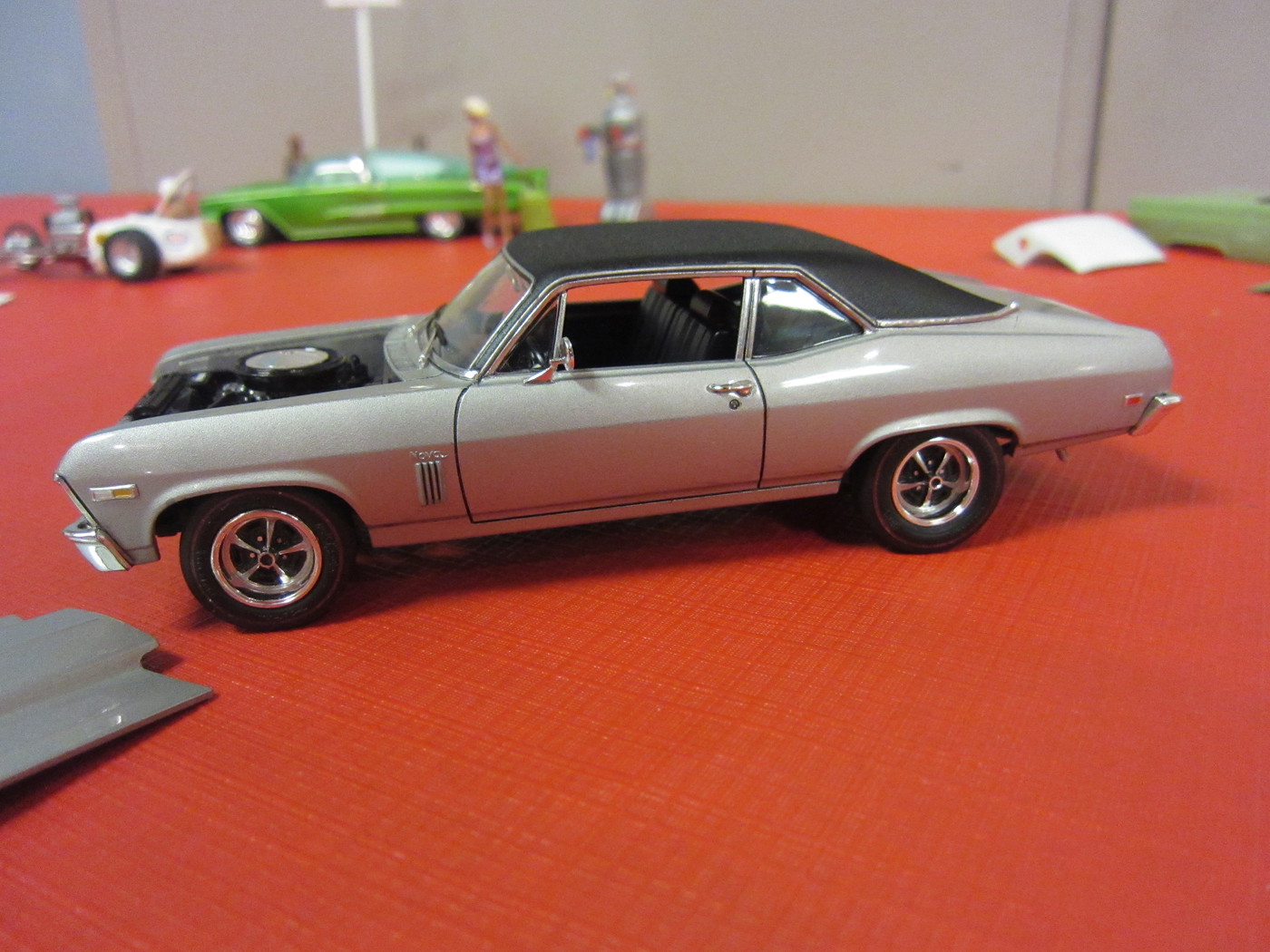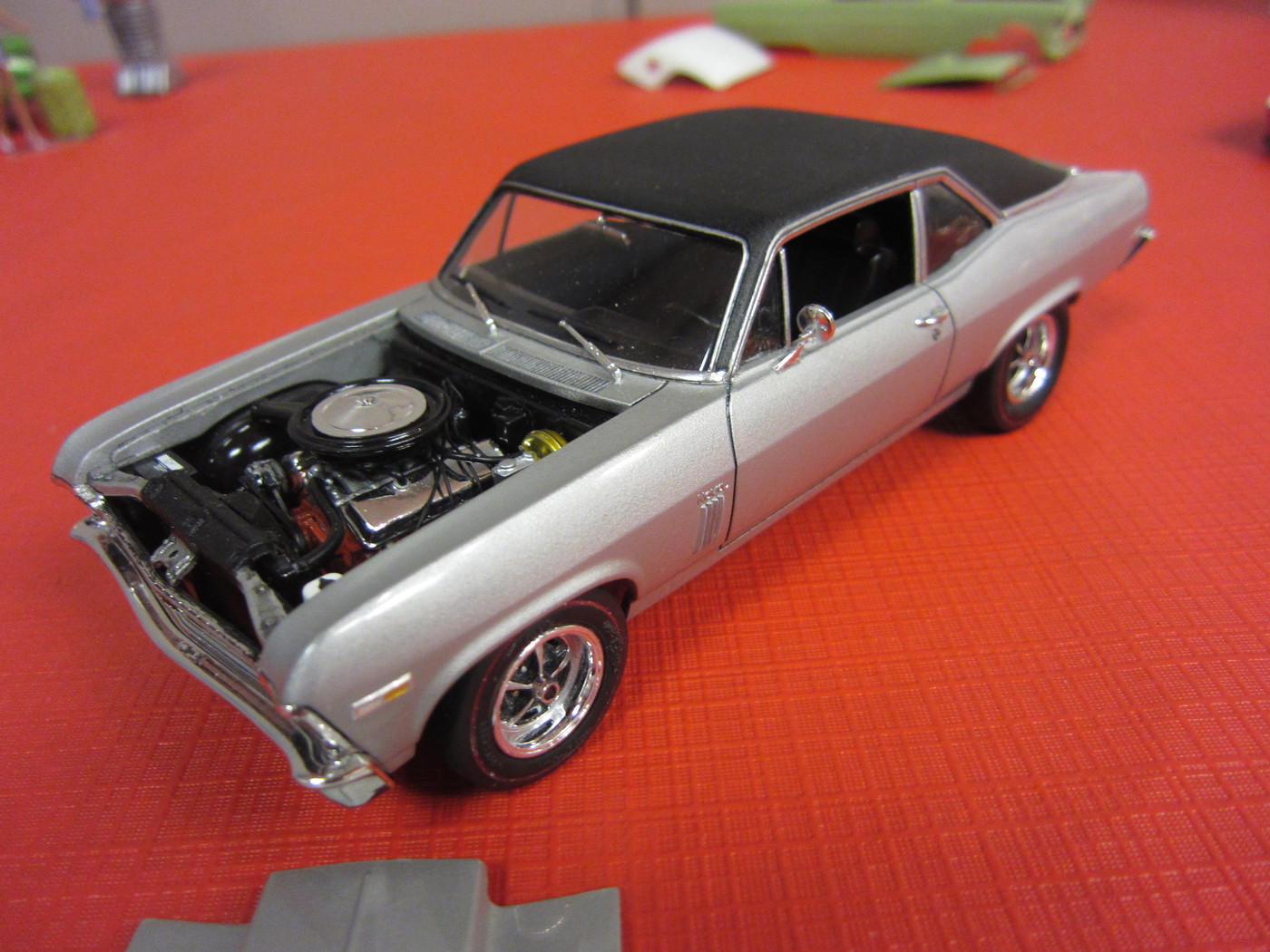 Dave Fuller is starting a new Ford Thunderbird project.

Dean Lewis, displayed this flamed 1962 Bel Air.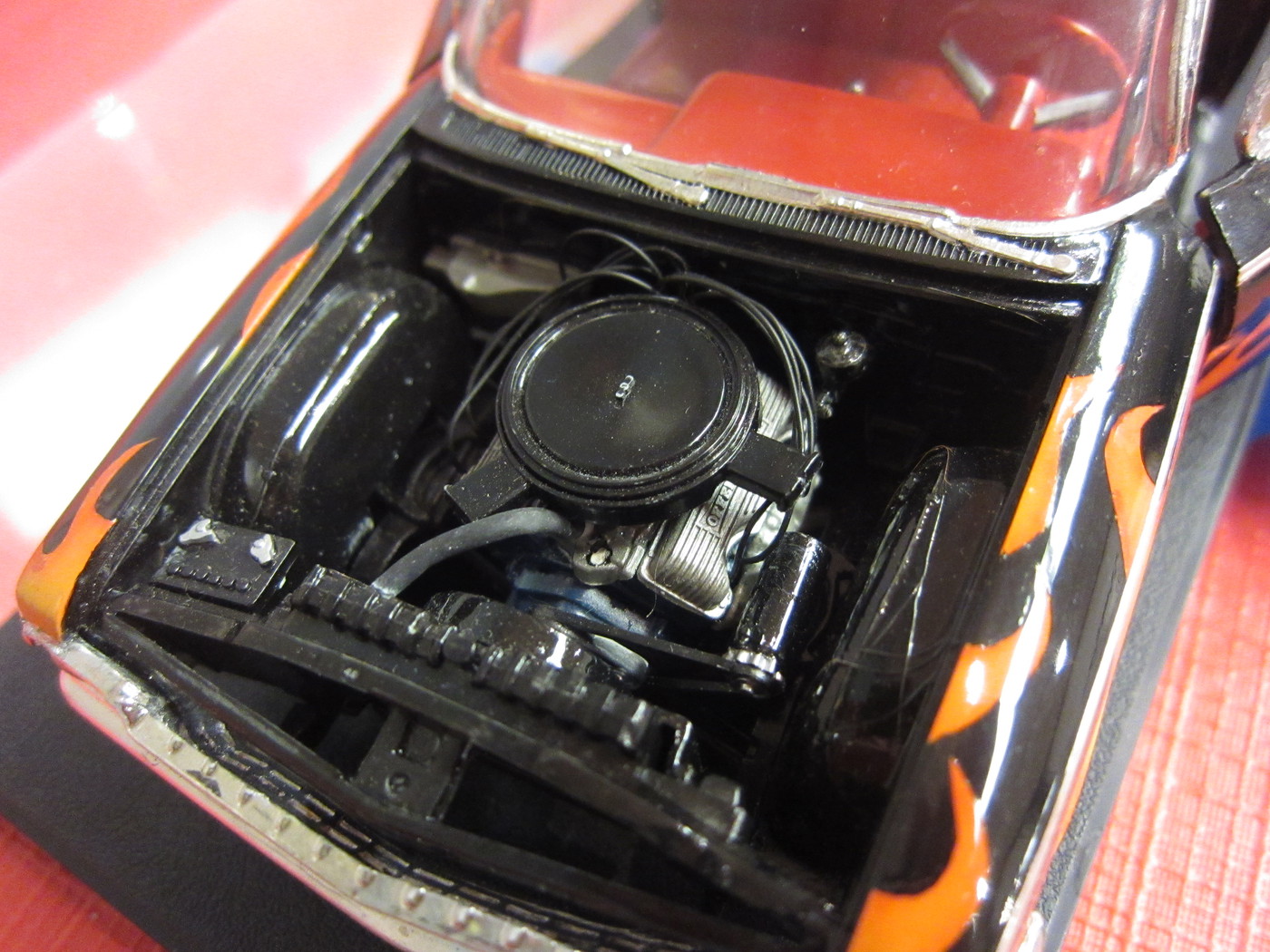 Tim Sickle let us know about this 3D printed interior kit being offered by JoHan for their promo-based 1956 Pontiac, which did not come with an interior.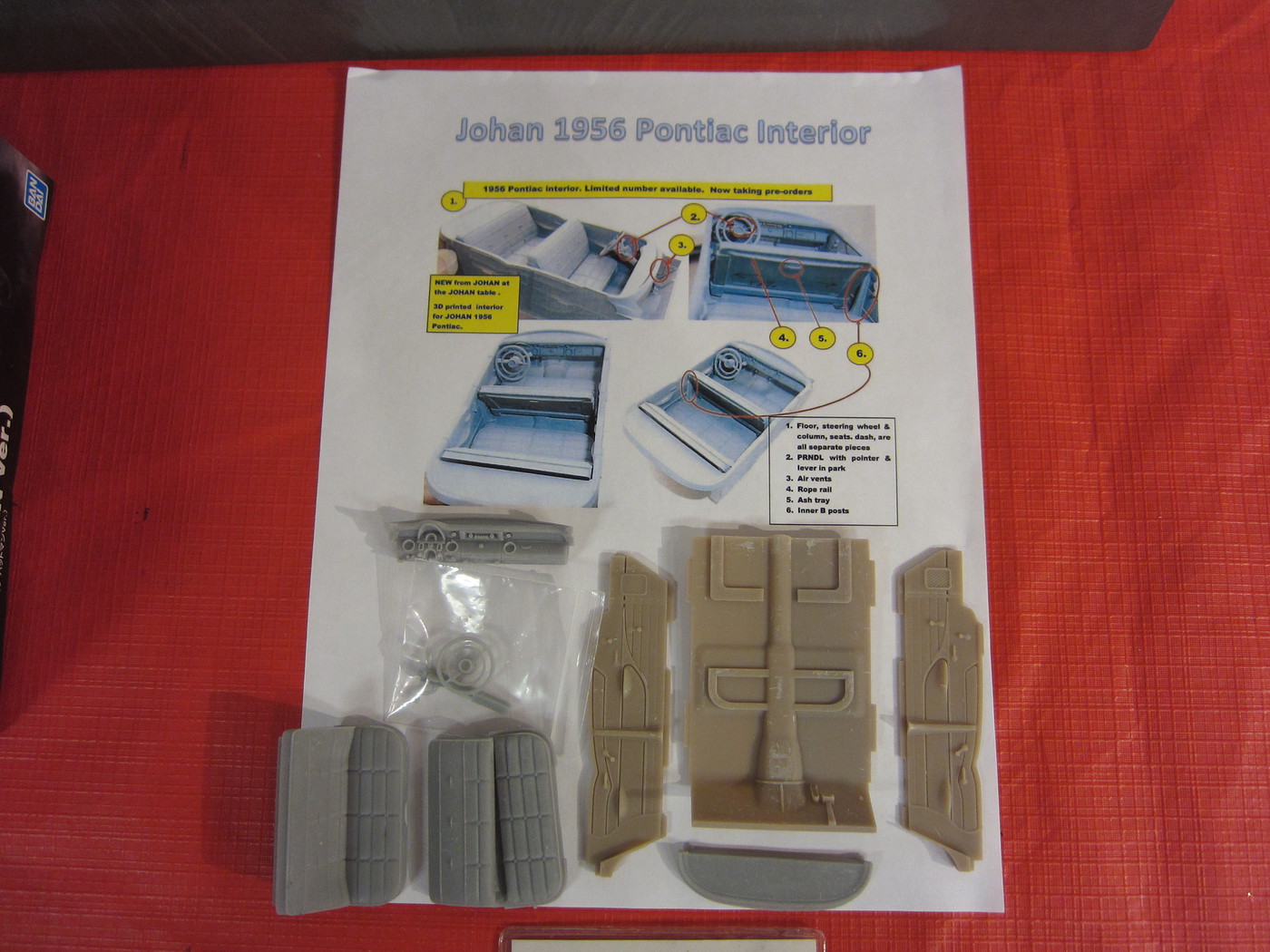 Dave Toups showed his latest 3D printed acquisitions.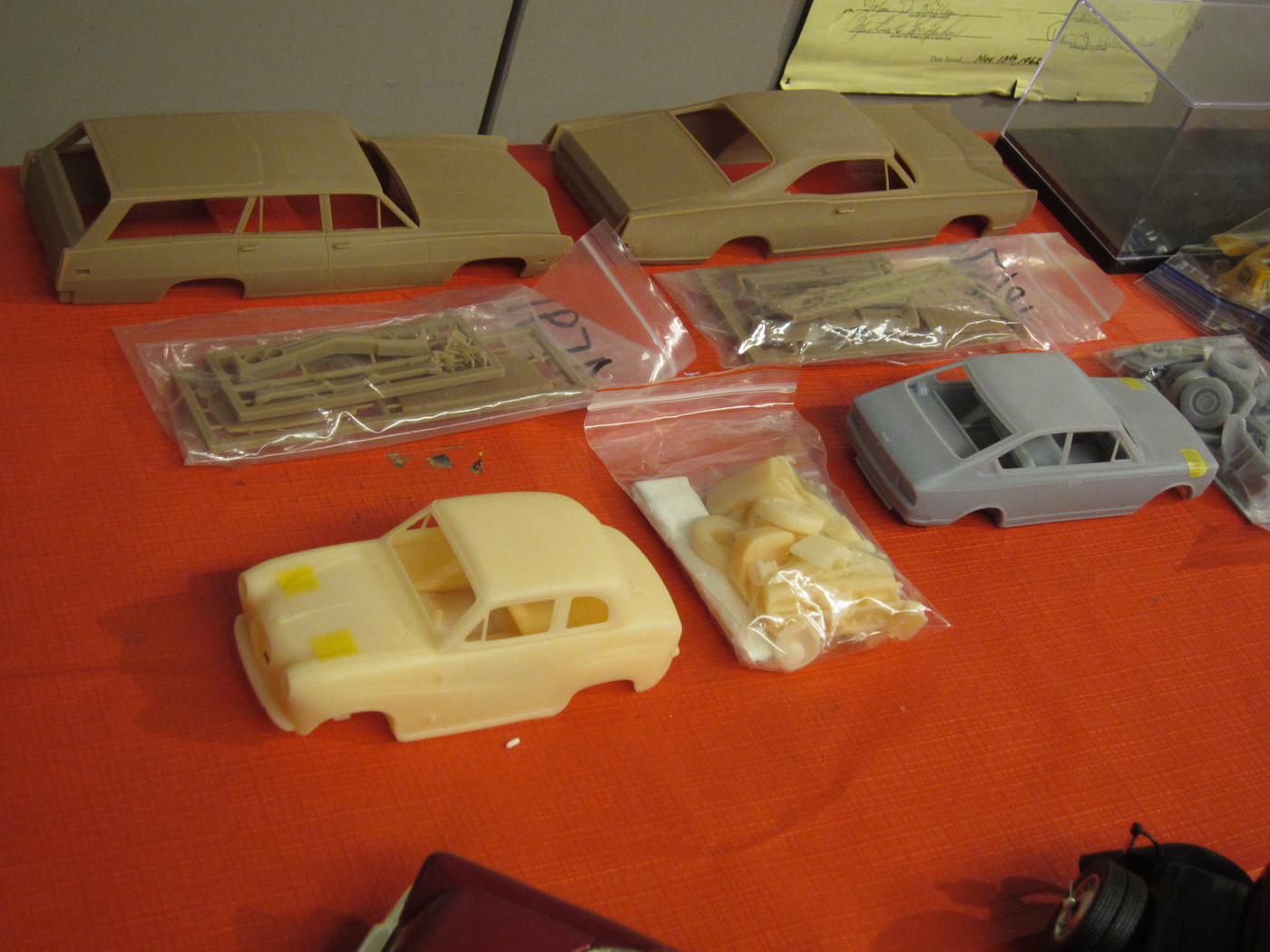 I didn't see who displayed this set of items.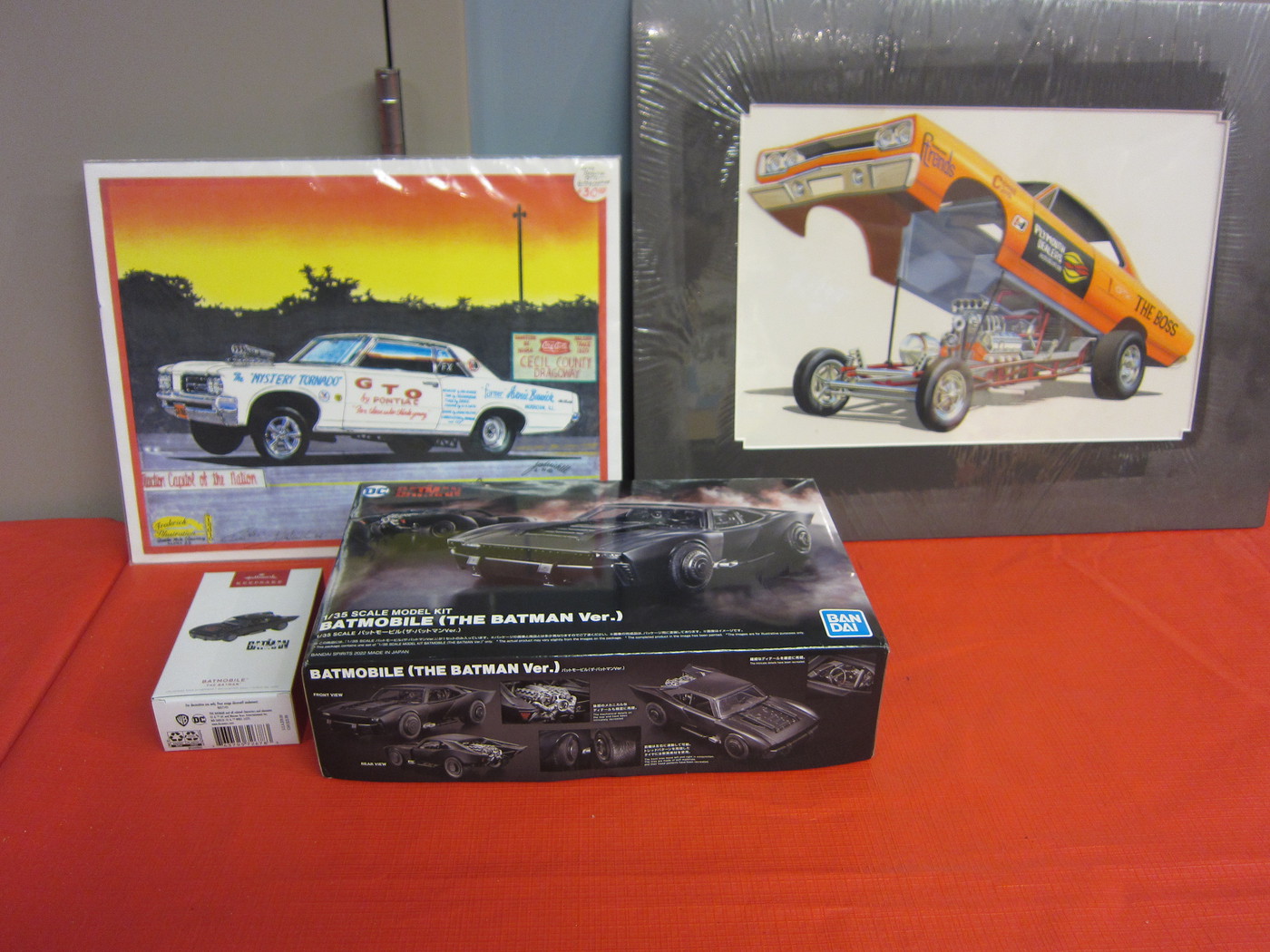 The raffle table held some nice prizes.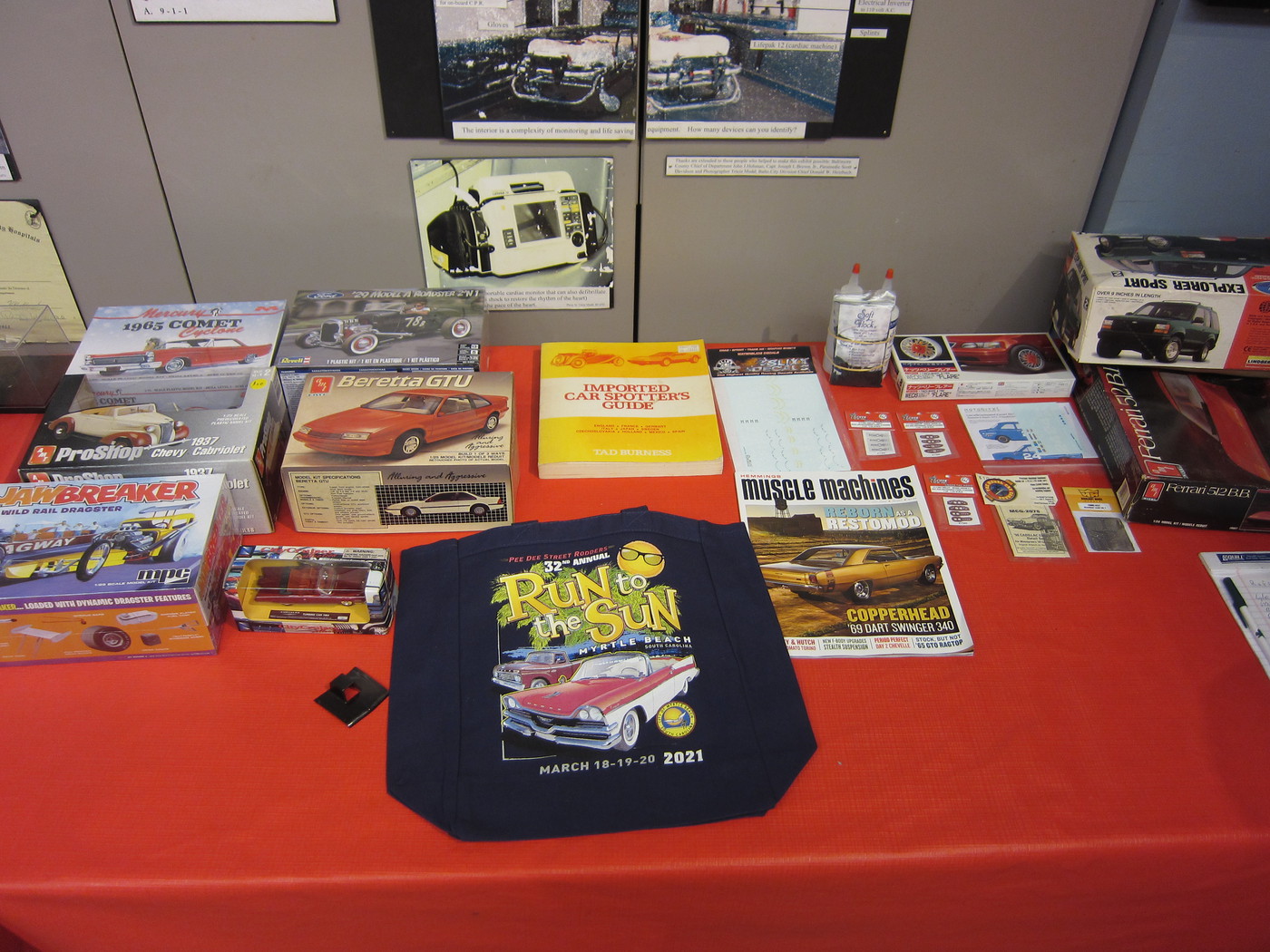 Some of the action: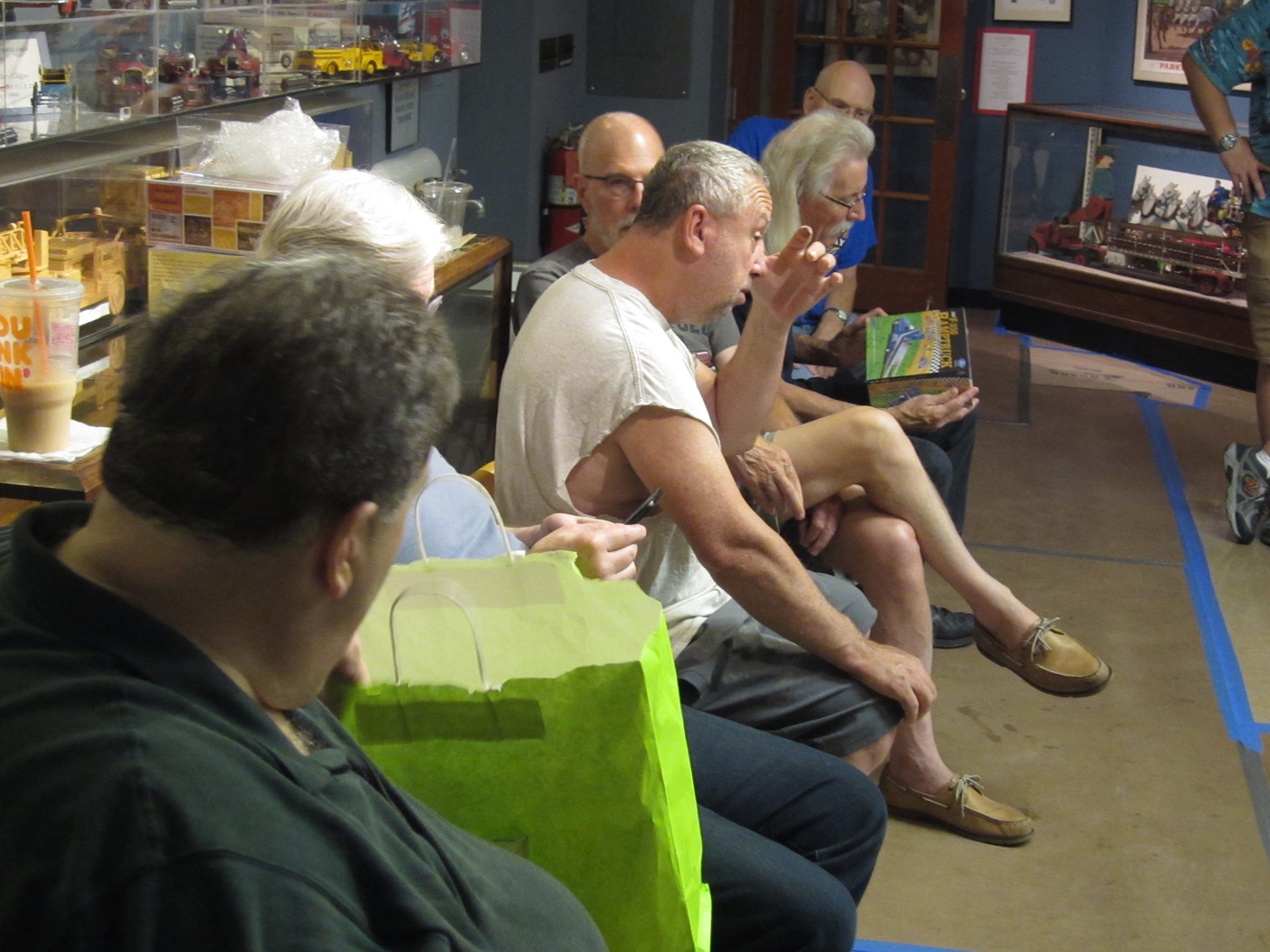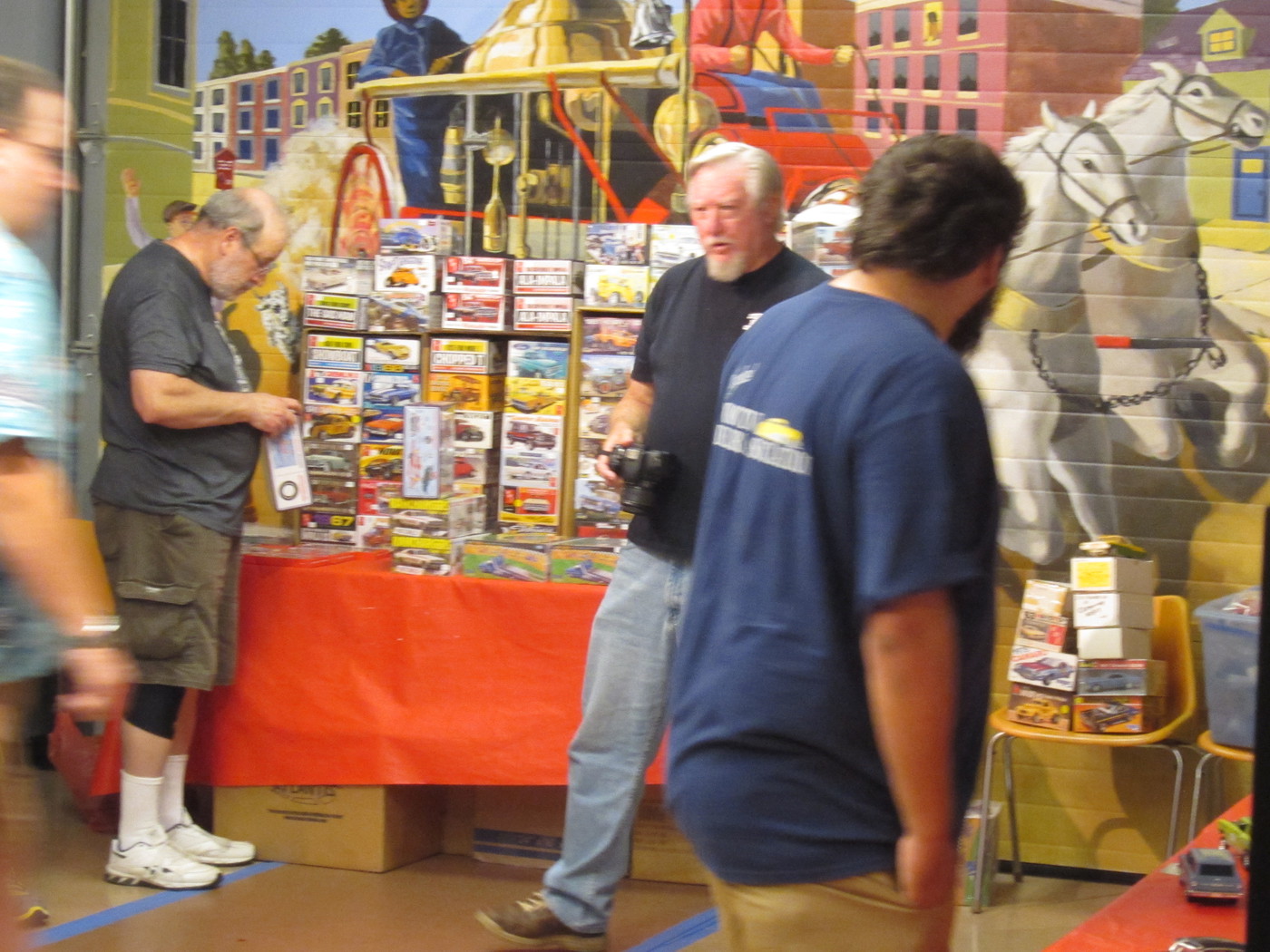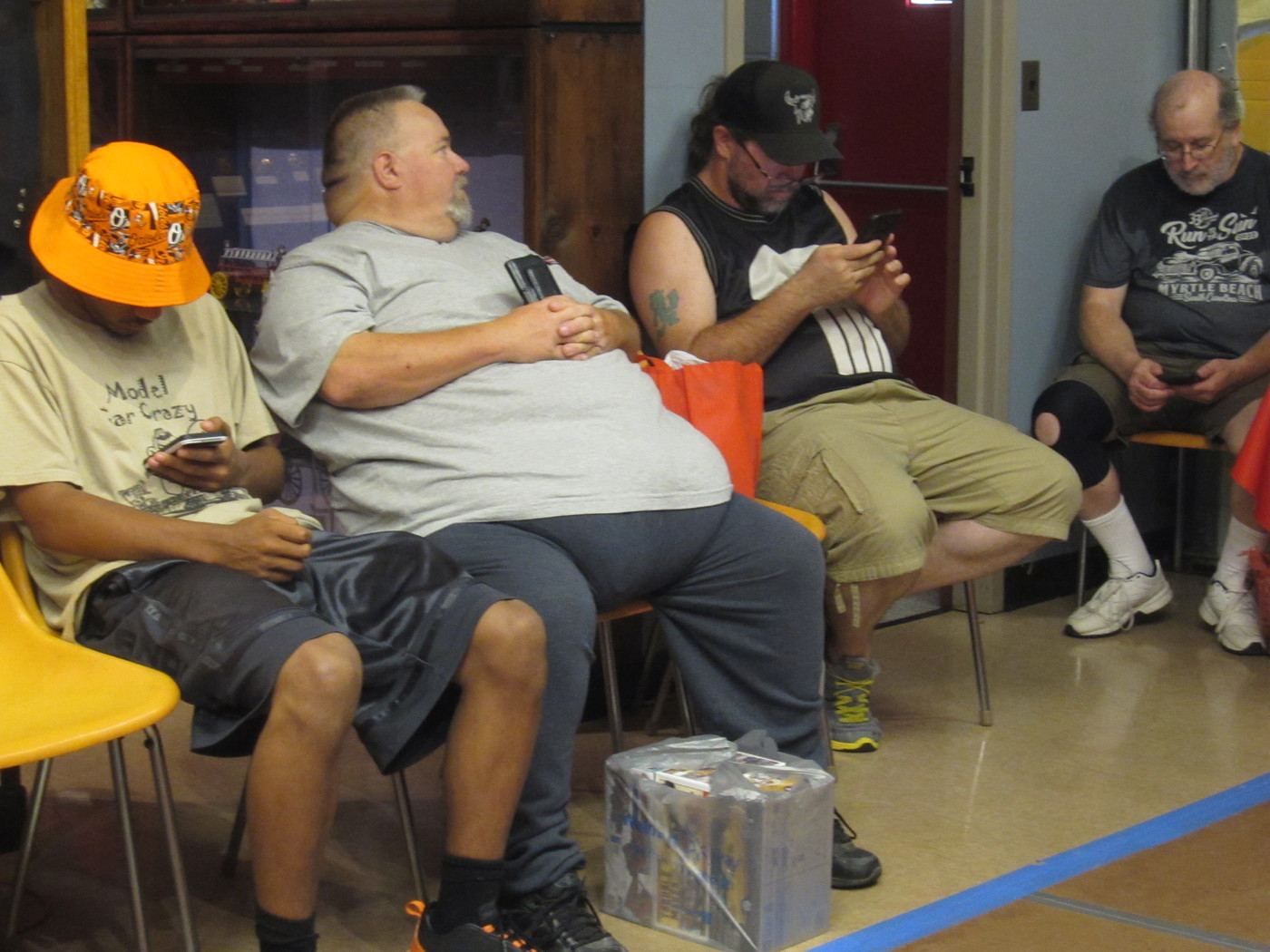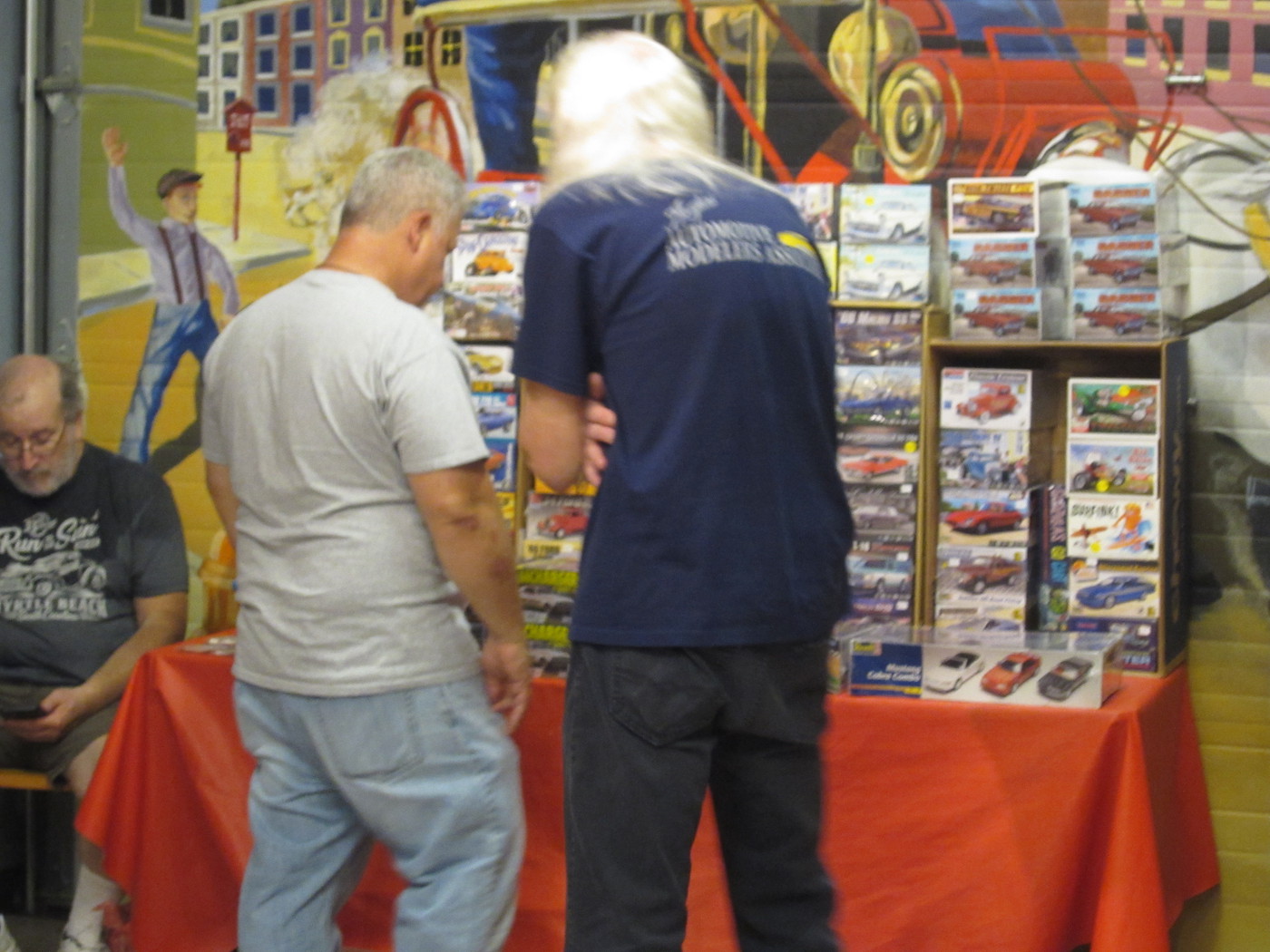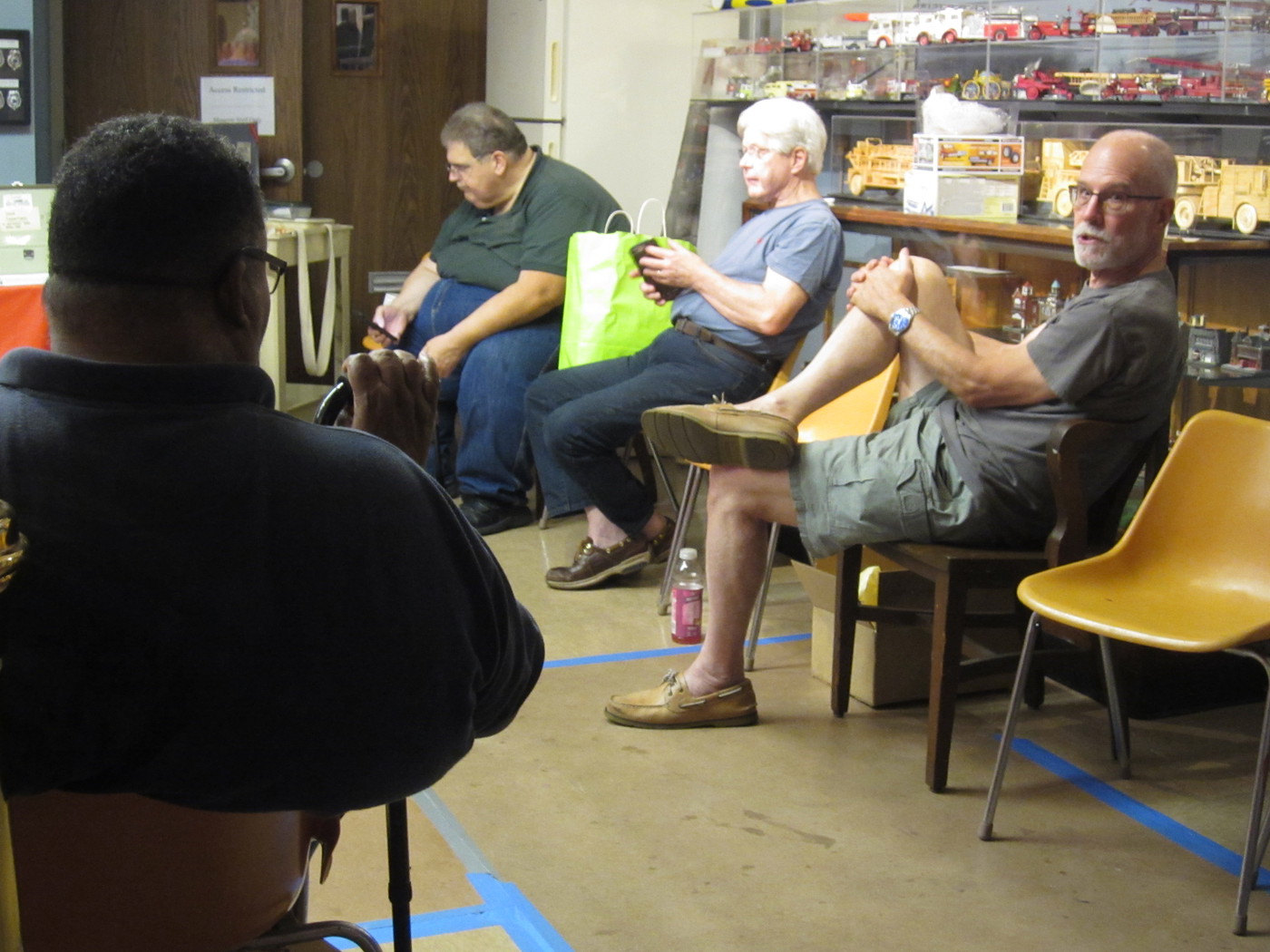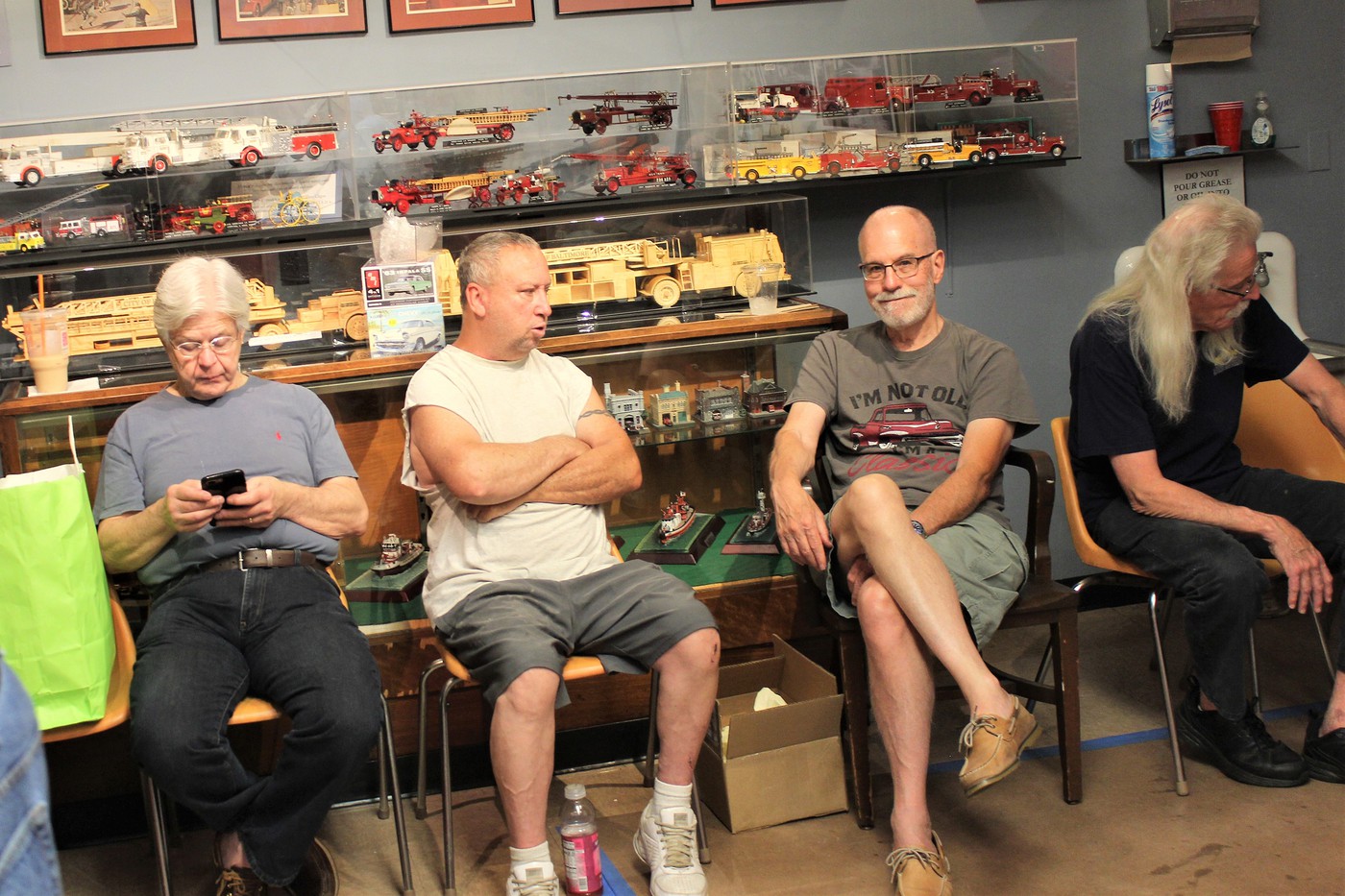 Since we still can't have shared food at the Fire Museum, this month we'll celebrate our sovereignty with some virtual Independence Day cookies.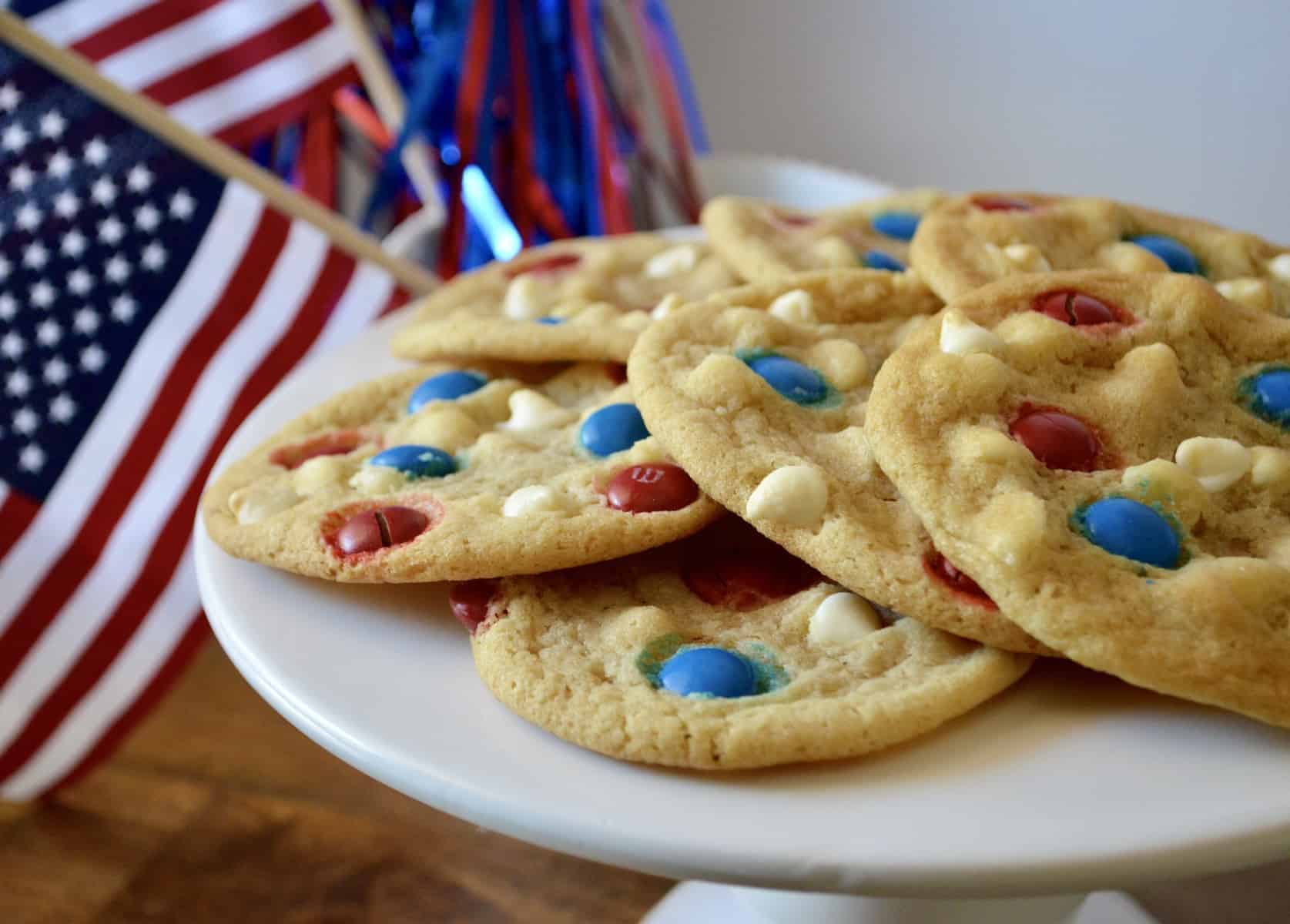 You can see even more photos of this month's meeting at:
https://public.fotki.com/partsbox/model-car-shows/2022-07-july-mama-m/ and
https://mamaprez.fotki.com/model-club-meetings-2022/mama-meeting-7162022/